BEVERLY HILLS – Stories about kings, The Jungle Book and Game of Thrones, ruled the 15th annual VES Awards recognizing outstanding visual effects in movies, TV, games and VR at the Beverly Hilton in Beverly Hills. More than 1,000 VFXers attended, celebrating the Visual Effect Society's 20th anniversary.
MOVIES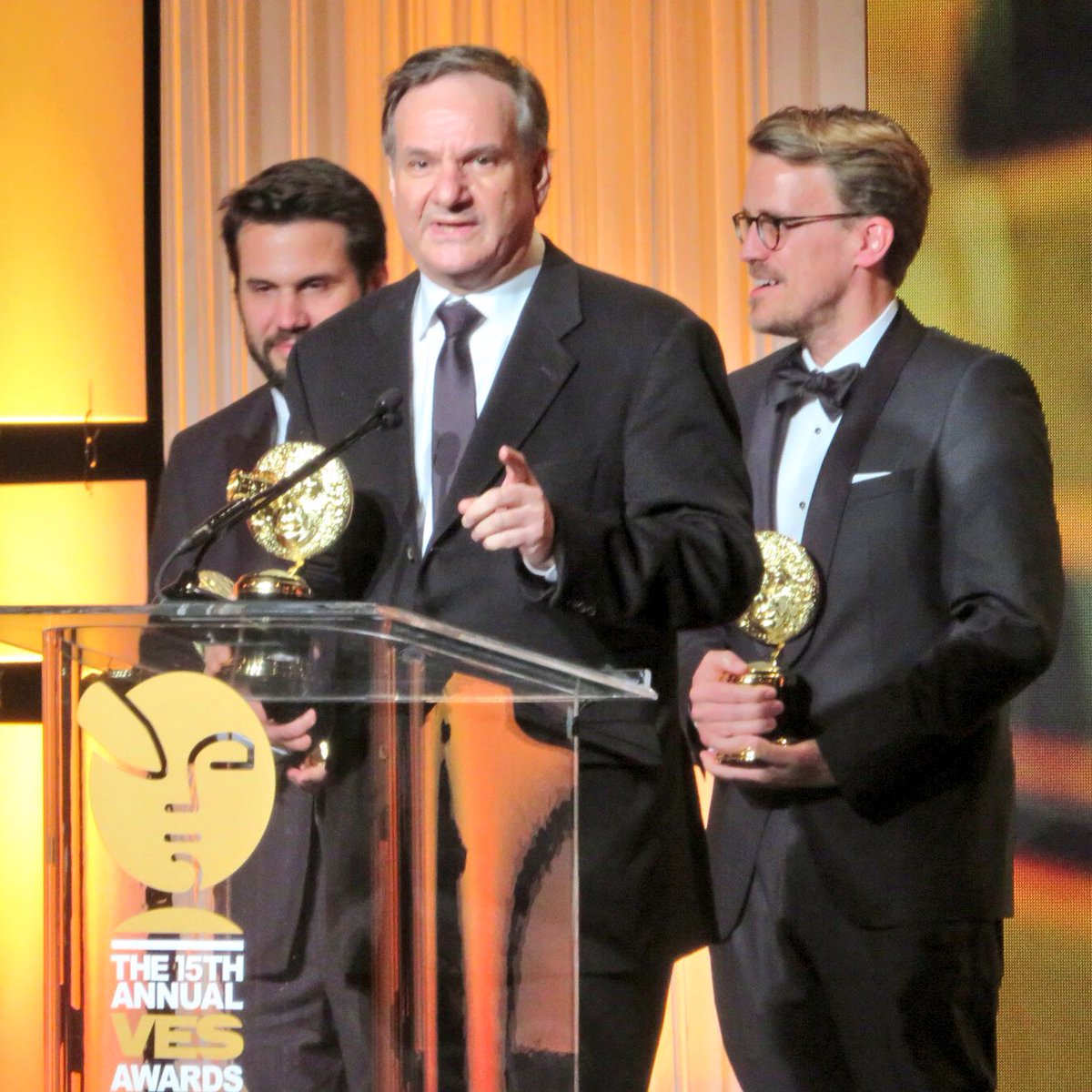 Disney's The Jungle Book was king of the film awards, swinging to the top with five awards:
The top award VFX in a Photoreal Feature, as well as Virtual Cinematography, Effects Simulations (nature effects), and Compositing, all in a Photoreal Feature. The huge King Louie won Animated Character in Photoreal Feature.
Kubo and the Two Strings won the Animated Feature category, the first time a non-Disney film has won in this category in the past 19 years. In his acceptance speech, the winner joked: Wow we aren't even a Disney film.
Laika studios uses a combination of 3D-printed stop-motion puppet and practical sets, plus digital effects and background extensions, to create Kubo's magical world.
Disney's Moana won two awards in the Animated Feature categories: Created Environment (Motunui Island) and Effects Simulations.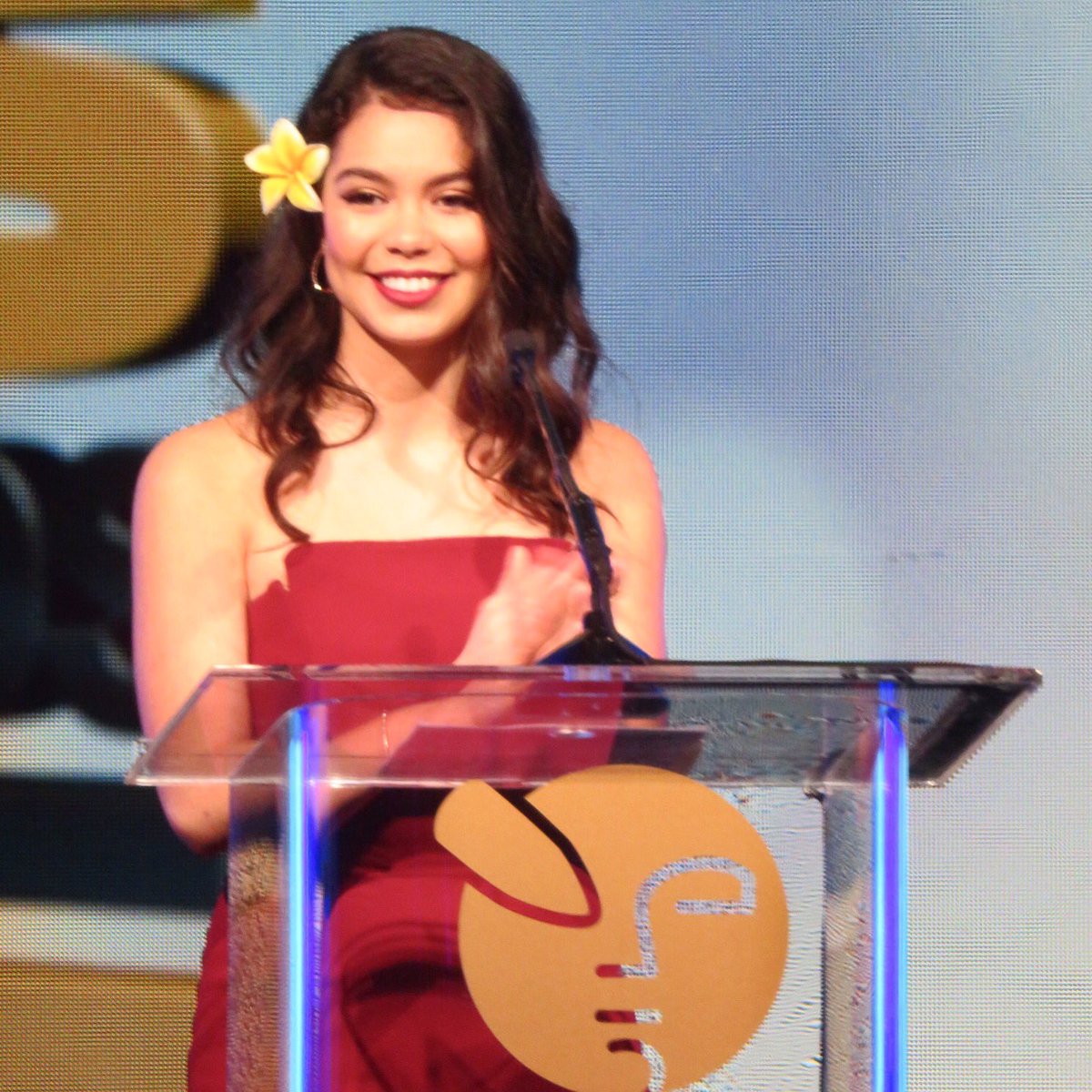 Moana lead voice actor Auli'i Cravalho presented some of the awards (photo right).
Finding Dory's Hank the cranky octopus won Animated Character in an Animated Feature.
Doctor Strange won Created Environment in a Photoreal Feature for the New York City mirror dimension scene.
EPISODES (TV)
Game of Thrones "Battle of the Bastards" episode rallied five awards in the television episode category for photoreal feature: Visual Effects, Animated Performance (Drogon), Created Environment (Meereen City), Effects Simulations (Meereen City), and Compositing (Winterfell).
The Battle of the Bastards episode feature epic battle sequences including battling armies, flying dragons, fire and wind effects, and more.
SPECIAL AWARDS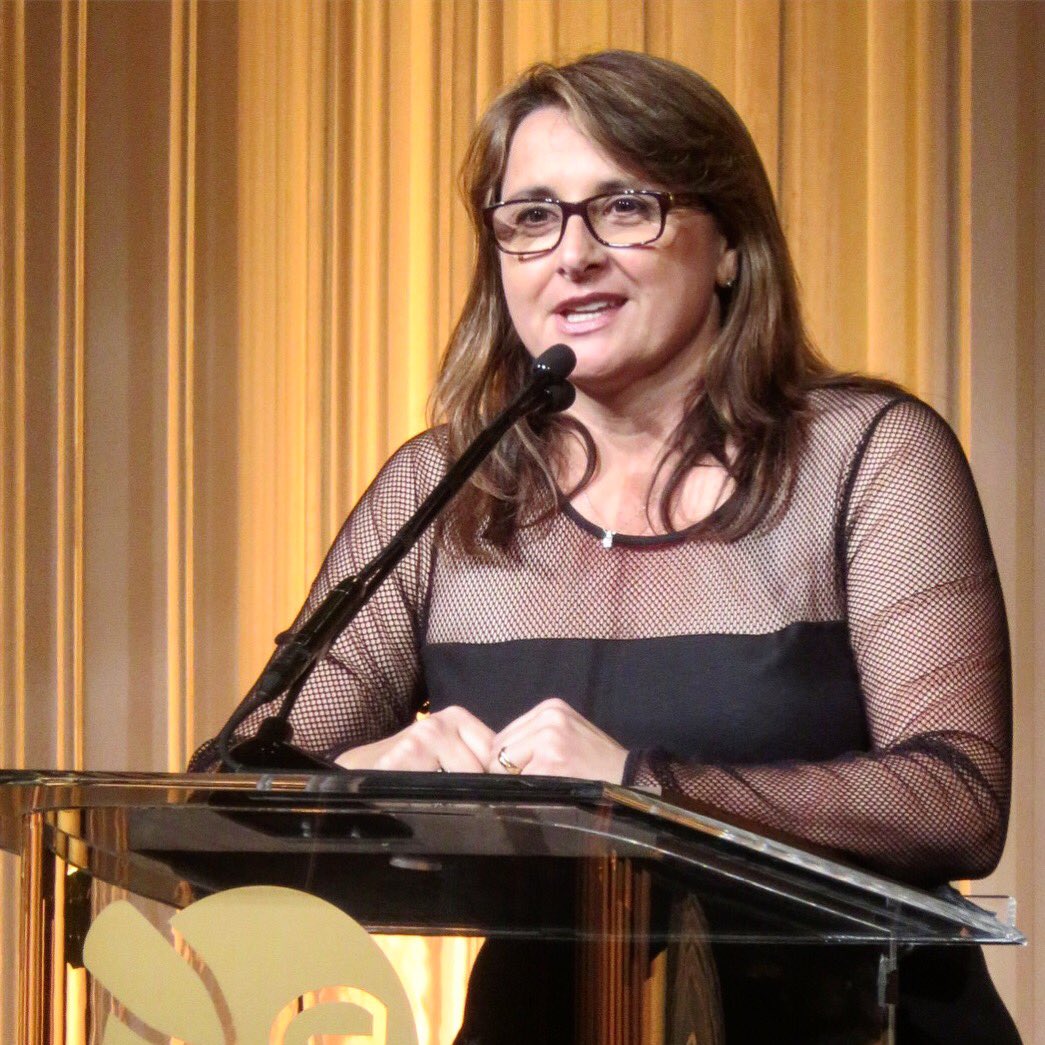 Marvel's Victoria Alonso won the Visionary Award. She is Marvel producer and VP Physical Production, and has worked on films including Avengers, Captain America, Iron Man, Guardians of the Galaxy and more. Working at Marvel with dozens of visual effects studios, she joked she knows just about everyone in the room.
Alonso is the first woman to receive the VES Visionary award. Previous winners include Syd Mead (2016), JJ Abrams (2015),  Alfonso Cuaron (2014), and Ang Lee (2013).
In her acceptance speech, Alonso spoke on the importance of including women on VFX projects. She said that of the 476 VES Awards nominees, there are 43 women, about 9%. "We can do better," Alonso said.
She said that it's important for women to see others in leadership roles in VFX, because "if you see it, you can be it."
She commented that things are improving with more women increasing at tech events. She noted that there was a line for the women's bathroom for the first time at SIGGRAPH, the annual computer animation show.
The 40 or so nominated women gathered for a photo in the VES Awards press room for a big group pic.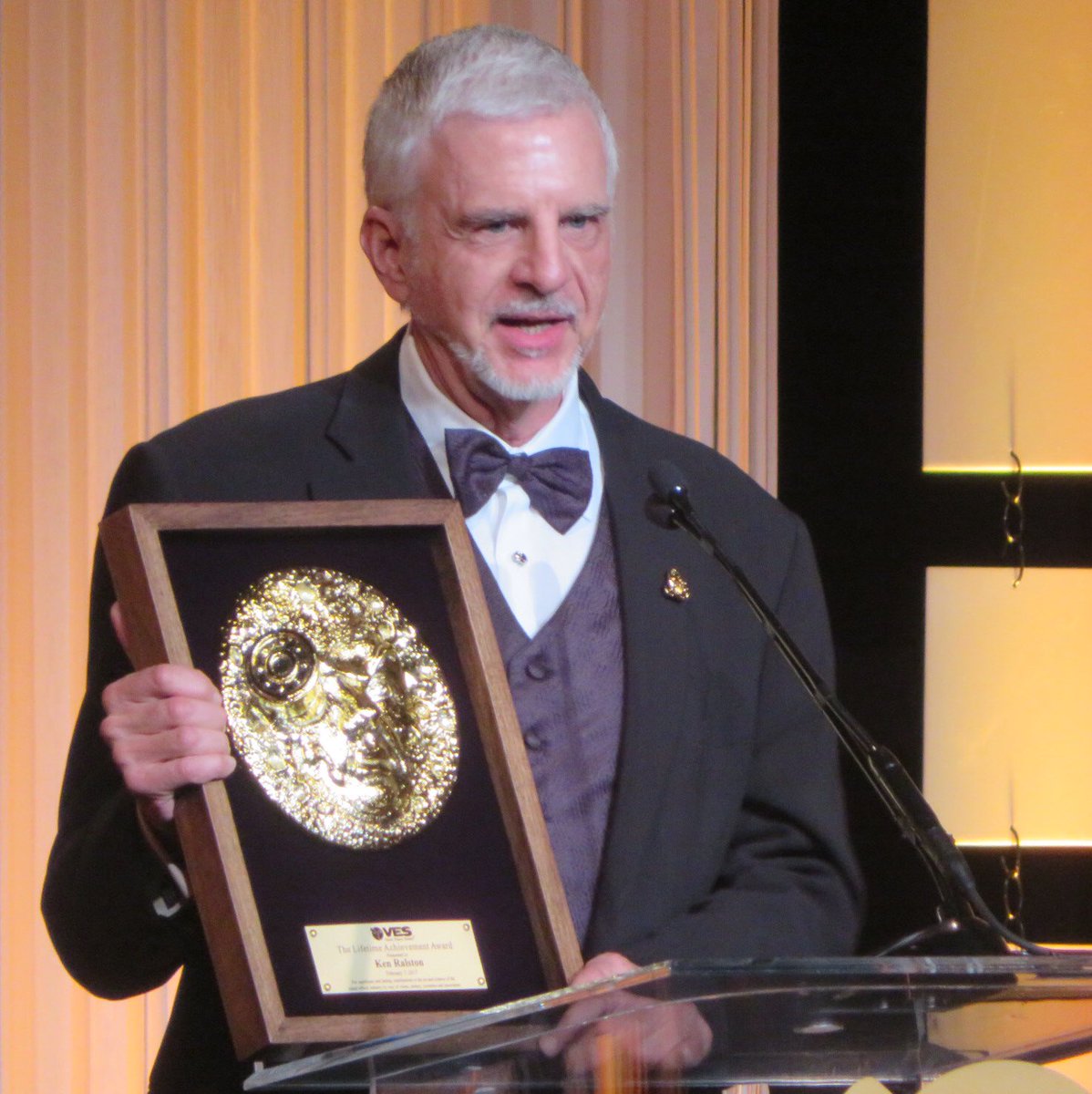 Ken Ralston received the Lifetime Achievement Award (photo right). He worked on Forrest Gump, Star Trek, Star Wars, Back to Future
COMMERCIAL
John Lewis – Buster the Boxer won all three of the commercial category awards: Visual Effects, Animated Performance, and Compositing.
PROJECTS
Video game "Uncharted 4: A Thief's End" won the Visual Effects in a Real-Time Project. The popular video game franchise featuring adventurer Nathan Drake is created by LA-based Naughty Dog.
Pirates of the Caribbean: The Sunken Treasure, the new Pirates ride at Shanghai Disneyland, won Visual Effects in a Special Venue Project.
Comedian Patton Oswalt hosted the show, with several jokes about calling the VFX masters together to create a VFX escape world. "This is not an awards show. I brought all of you together to create a virtual matrix we can all escape to," he said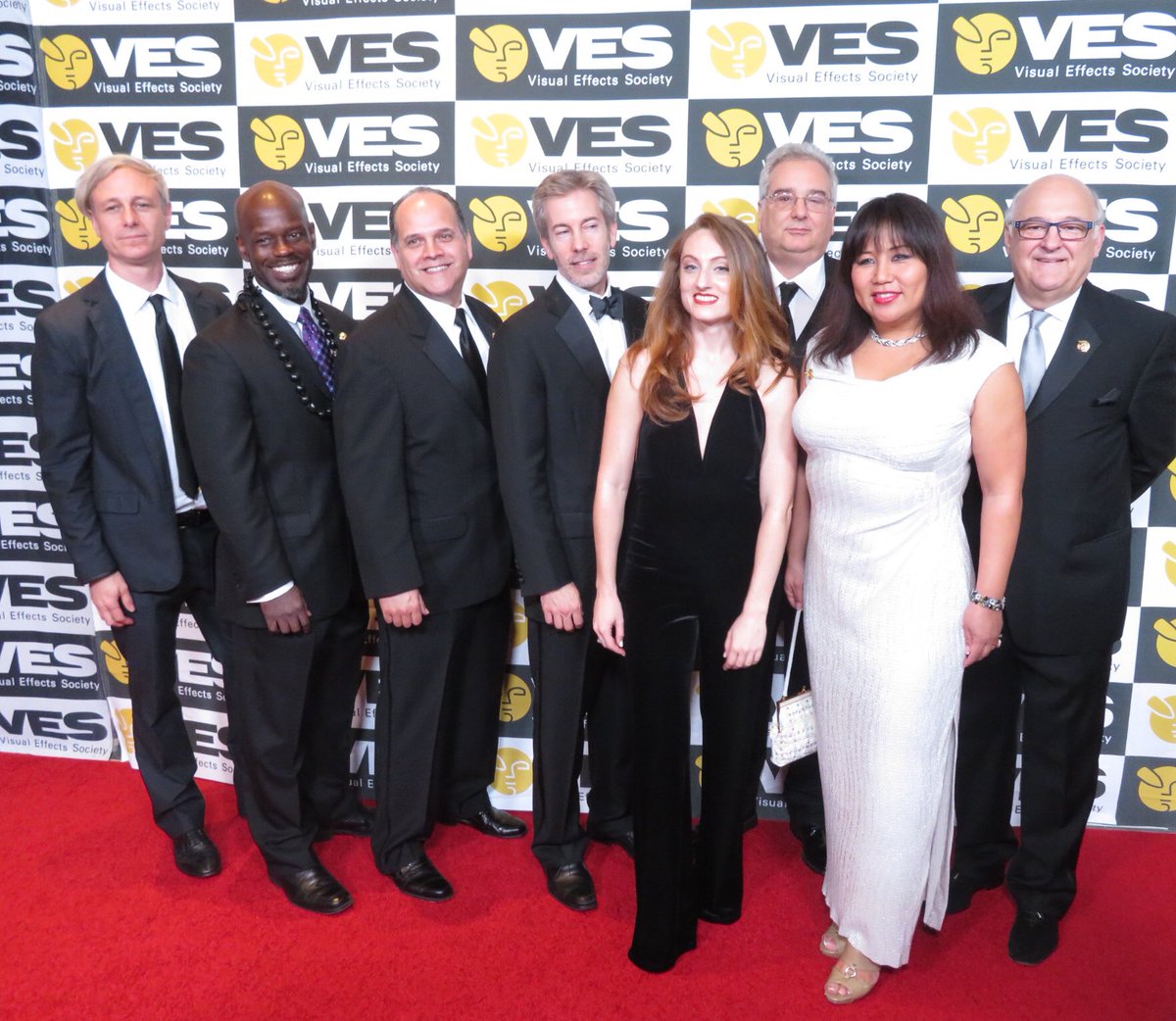 At the show's introduction VES Executive Director Eric Roth announced that VES would be producing a new magazine VFX Voice in April. VES is also working on a VFX museum style exhibit.
Show presenters included: Moana lead voice actor Auli'i Calvaho and Garth Edwards, director of Star Wars Rogue One.
After the awards, attendees went to parties hosted by Popular Mechanics and Pixar.
Thanks to the VES Awards committee (photo right) for a great 15th awards!