The Lion King, Mandalorian, Game of Thrones, Stranger Things, and Missing Link won top honors at the 18th annual Visual Effects Society Awards recognizing outstanding effects in film, TV, games, and attractions, held Jan 29 at the Beverly Hilton in Beverly Hills.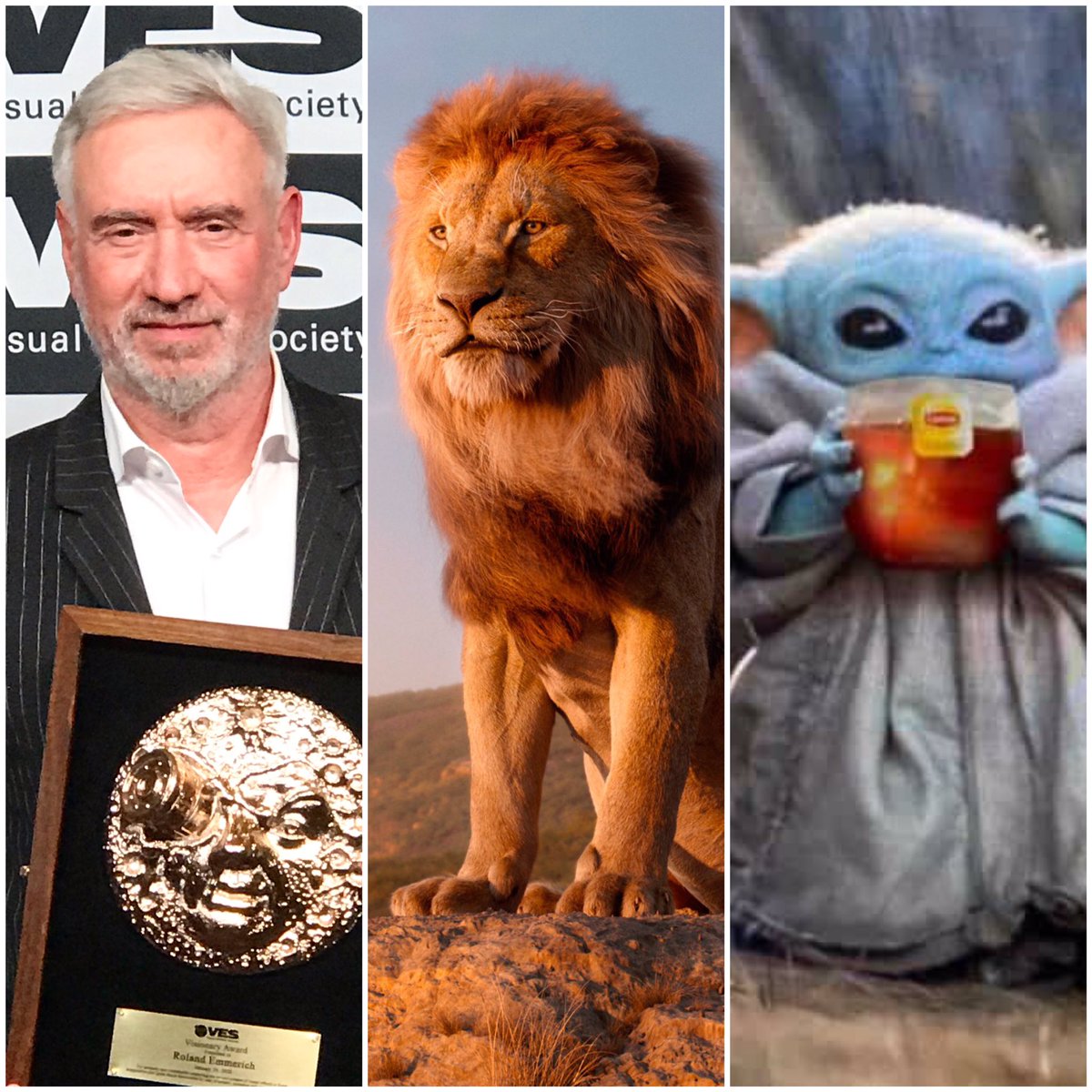 In his opening welcome, VES Executive Director Eric Roth praised this new era of streaming services, where Disney+, Netflix and Apple have increased demand for VFX content, like Mandalorian, etc. He advised that amidst this 'visual tsunami' of VFX driven content, let's be sure to compensate and give credit to VFX teams for their amazing innovative work
WINNERS
The Lion King: 3 awards: The Lion King won Visual Effects in a Photoreal Feature, Created Environment for the Pridelands, and Virtual Cinematography in a CG Project.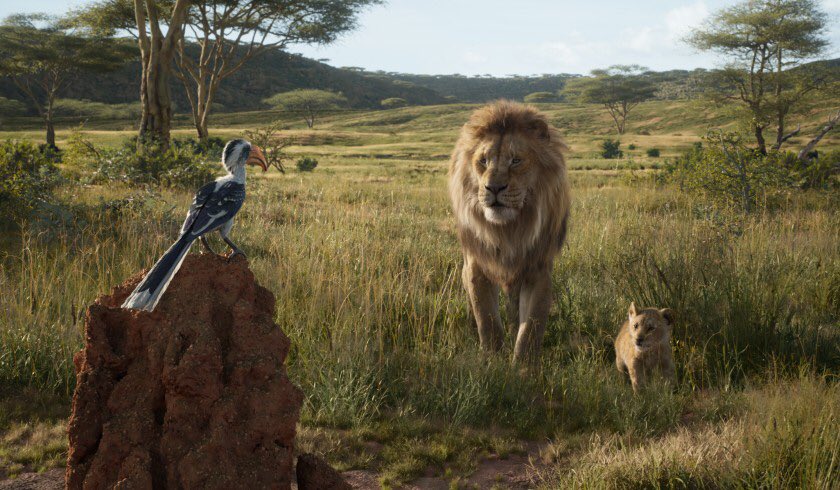 The filmmakers used VR in production, allowing the director, cinematographer, and visual effects artists to all work collaboratively together in real time.
"I could move the sun around," said one of the winners accepting his award. "It's the most fun I've had on a movie. We were all working together.'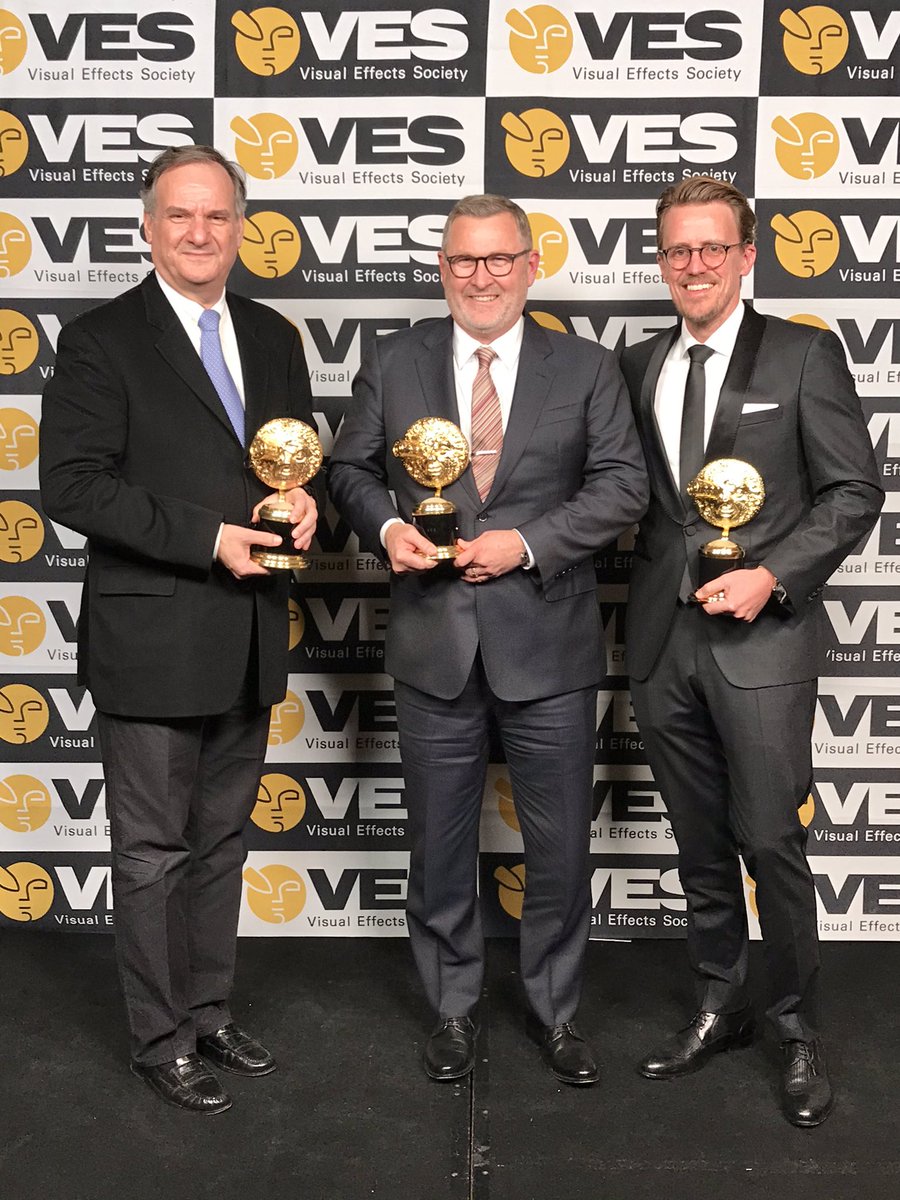 The winners thanked director Jon Favreau (who was there to present awards), Disney, tech partners, and studios, and the 1,600 visual effects artists that worked across three continents around the clock.
The Mandalorian: 2 awards. The Mandalorian on Disney+ won the top TV award: Visual Effects in a Photoreal Episode (TV show) for Chapter 2: The Child. The Child episode introduced Baby Yoda.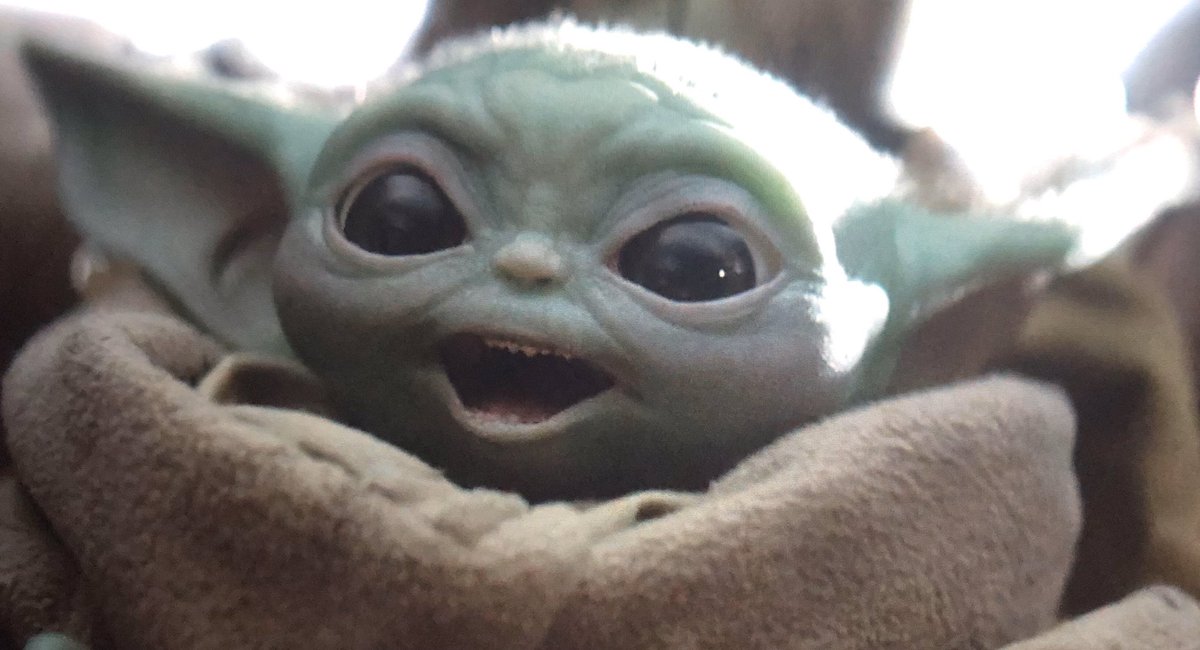 The winning team including ILM and partners accepted the awards.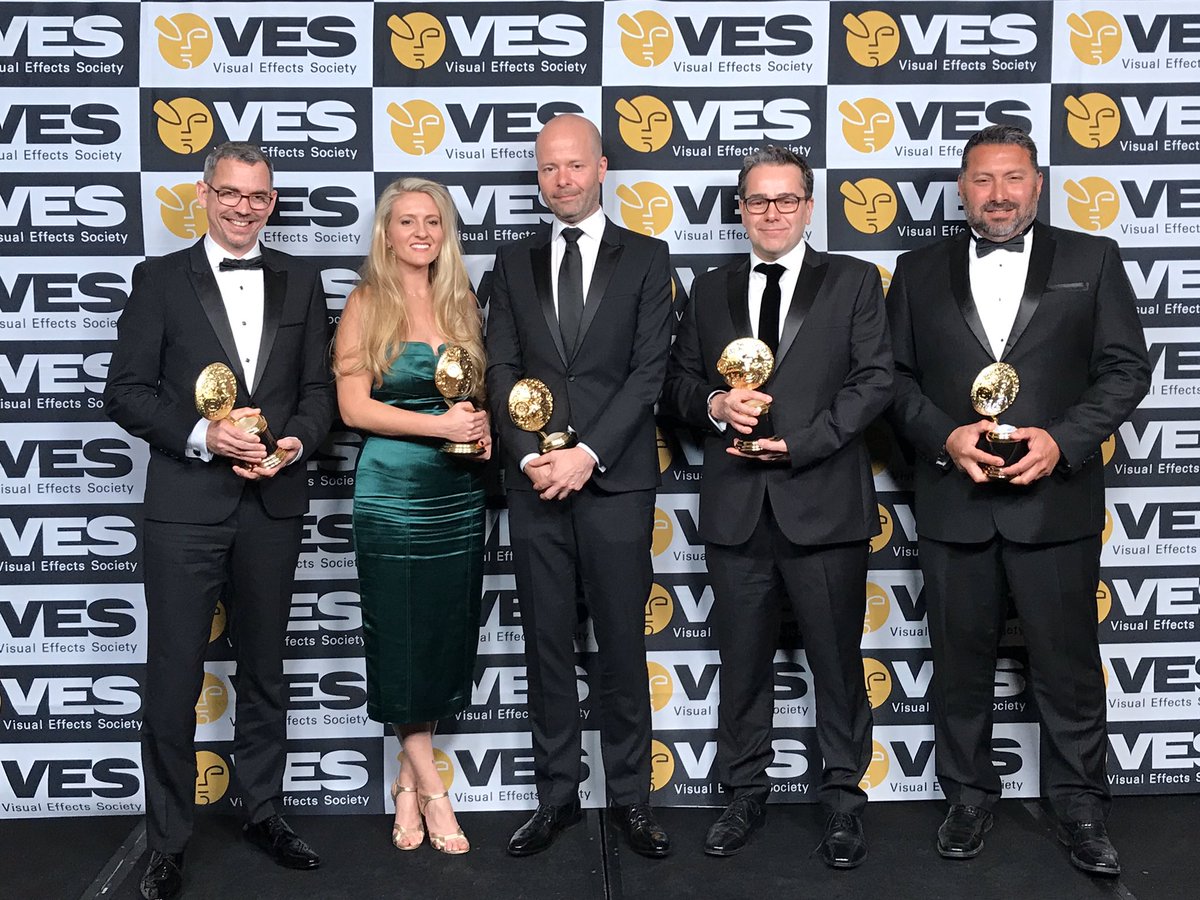 The Mandalorian's ship, the Razor Crest, won outstanding Model in a Photoreal or Animated Project.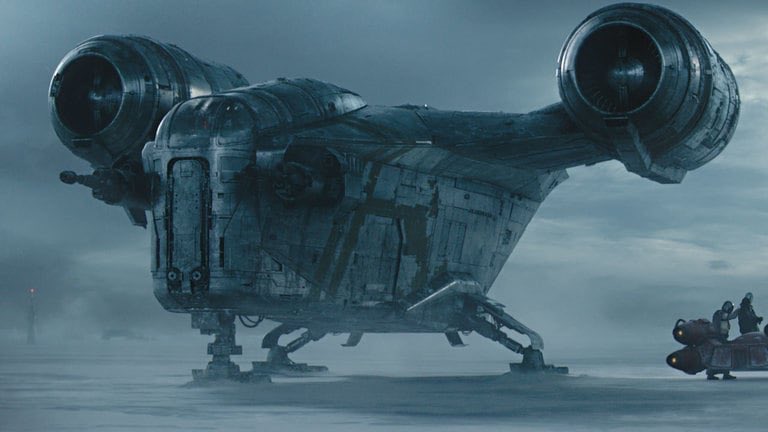 Game of Thrones: 2 awards. Created Environment in an Episode for The Iron Throne, Red Keep Plaza.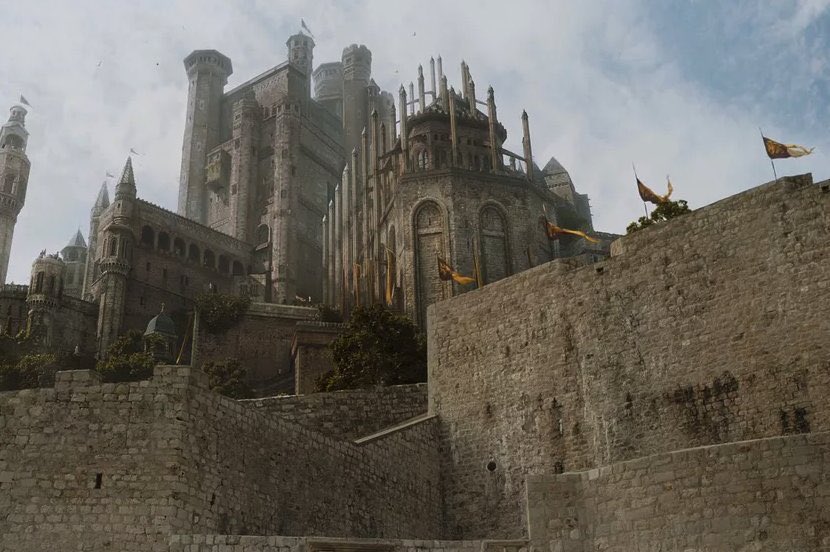 And it won Compositing for The Long Night, Dragon Ground Battle.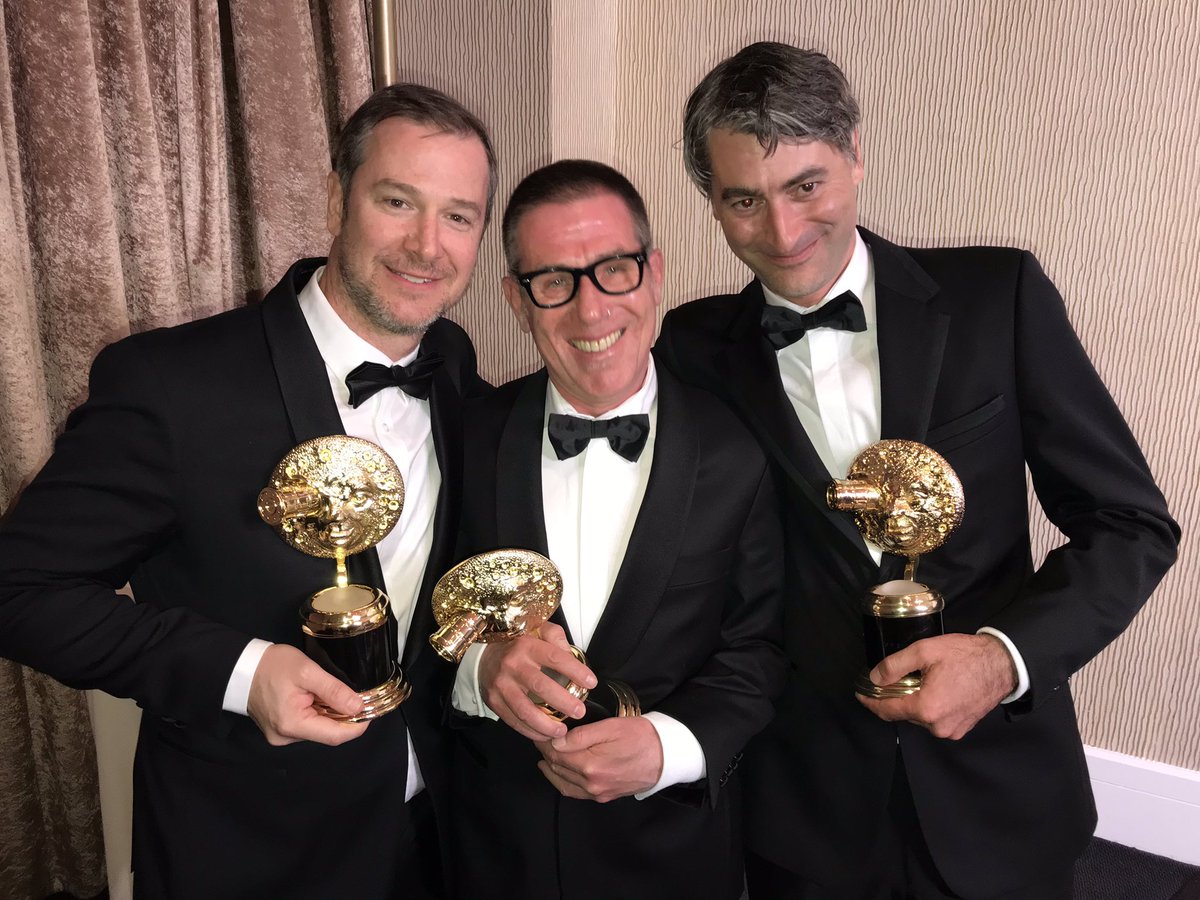 Stranger Things: 2 awards. The creepy Tom/Bruce monster won two awards: Animated Character in an Episode, and Effects Simulations in an Episode for the creepy bodies melting together effects.
Missing Link: 2 awards: Animated Feature, and Animated Character in an Animated Feature for main character Susan.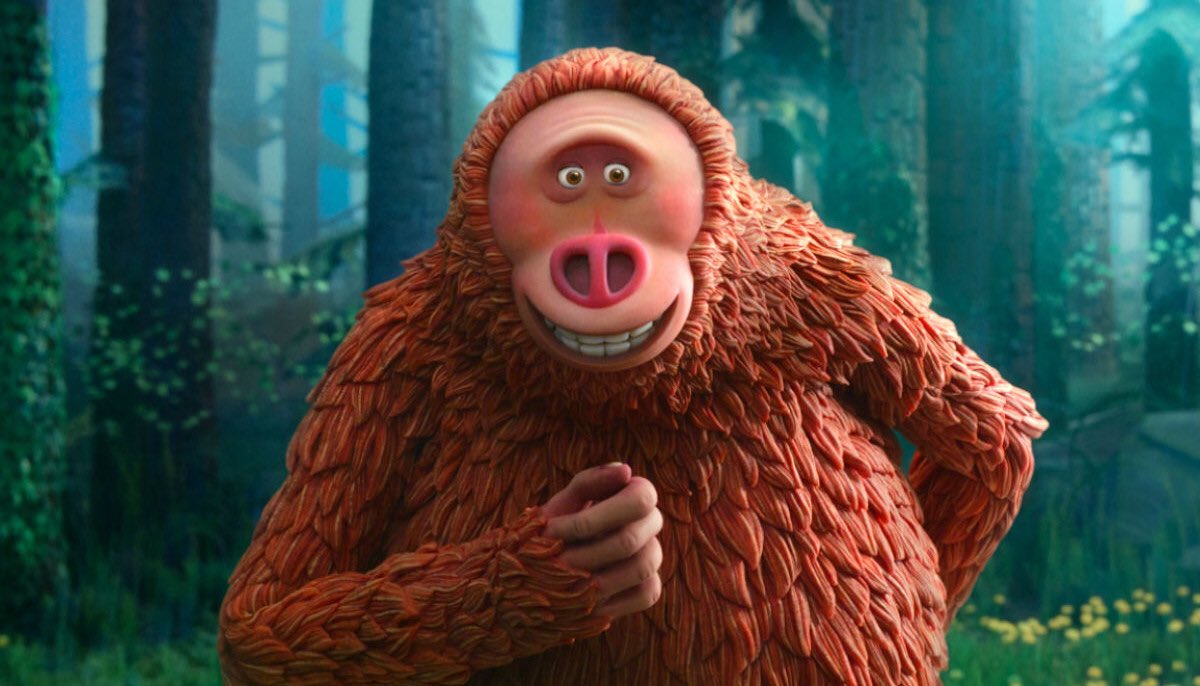 Irishman: 2 awards. Irishman won Compositing and Supporting Visual Effects in a Photoreal Feature. Yes, Irishman uses VFX to deage its actors.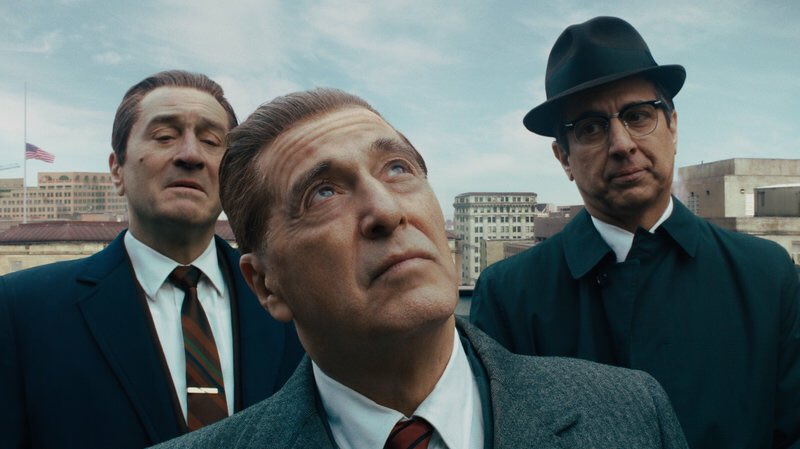 Director Martin Scorsese won the Lifetime Achievement Award. He accepted via pre-recorded message, saying that he was surprised to receive this award from the VES, because he was slow to start using visual effects. But with Aviator, Hugo, and now The Irishman, he has learned how to use VFX to help tell his stories.
Frozen 2 won Effects Simulations in an Animated Feature, mostly for Elsa's ice powers and ocean scene with the Water Nokk.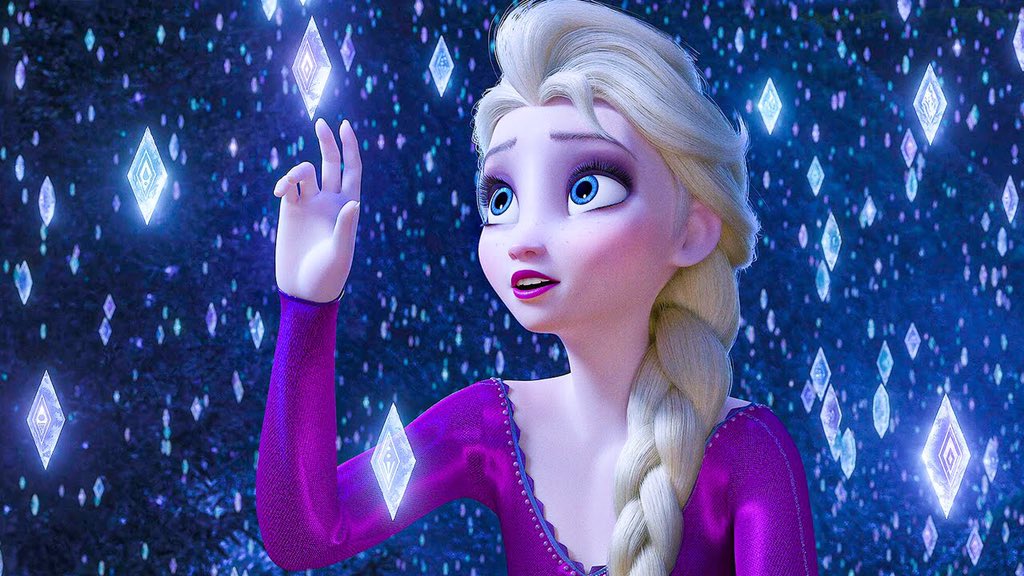 Disney Animation winners accept their awards.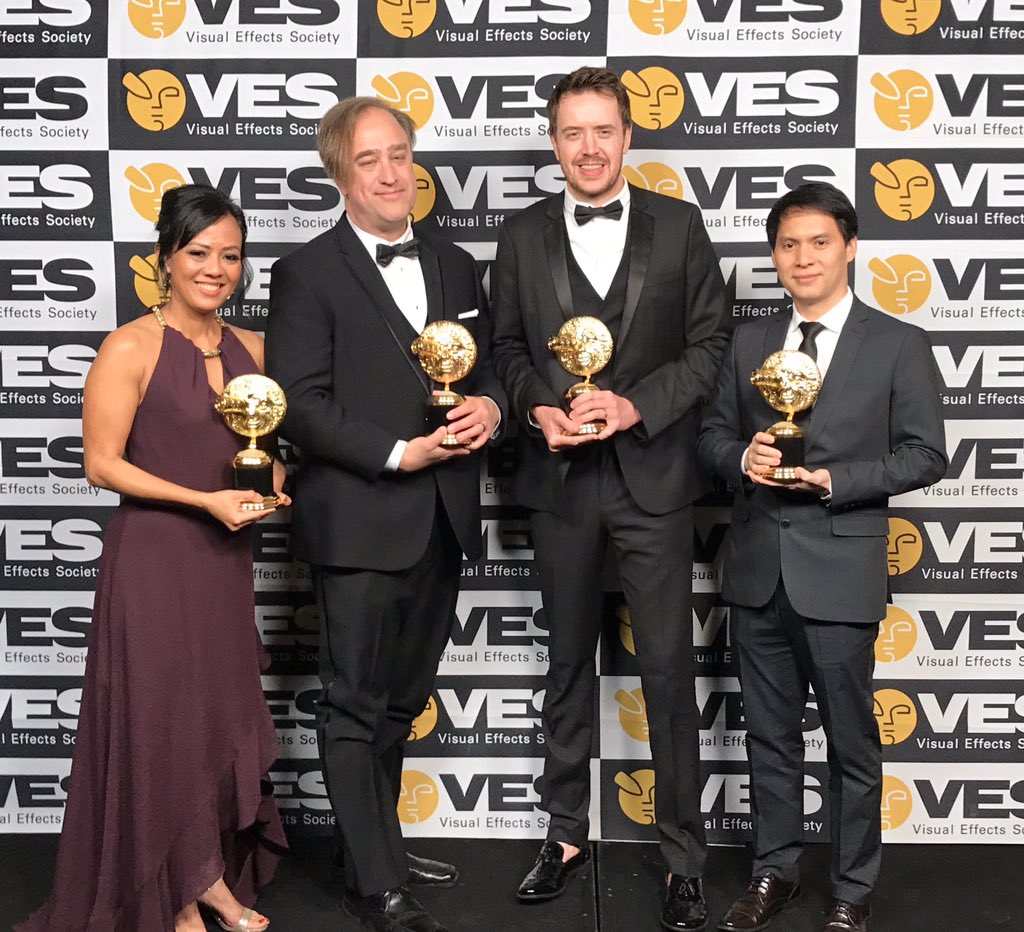 Star Wars: Rise of the Resistance won Visual Effects in a Special Venue Project.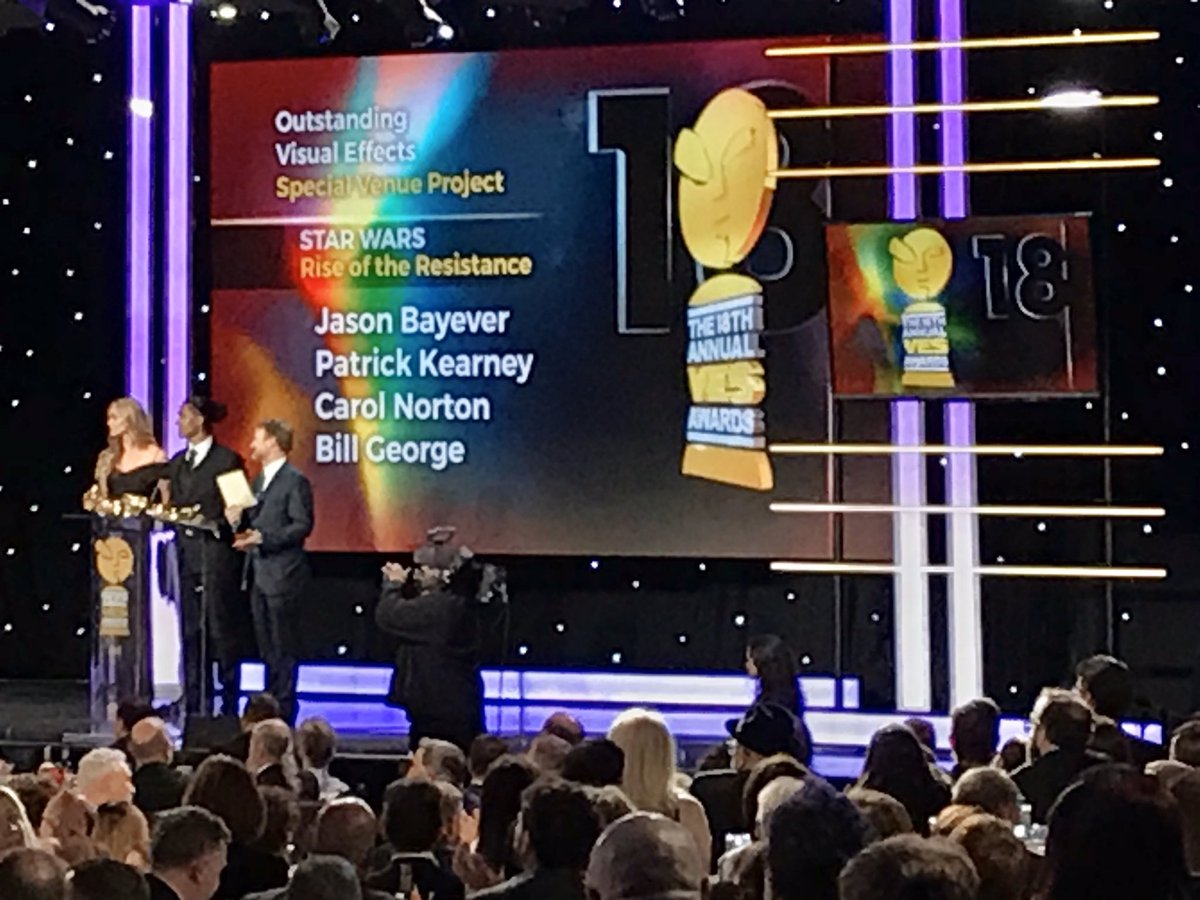 The popular ride at Disneyland's Star Wars Galaxy's Edge uses several high def large video screens, projections, a Rey hologram, combined with animatronics and practical effects to immerse you in an 18-minute experience that fans say is the best ride in this galaxy. See our 7 Tips to ride Rise article. 
Star Wars: Rise of Skywalker won Effects Simulations in a Photoreal Feature, mostly for the ocean battle on the Death Star wreckage.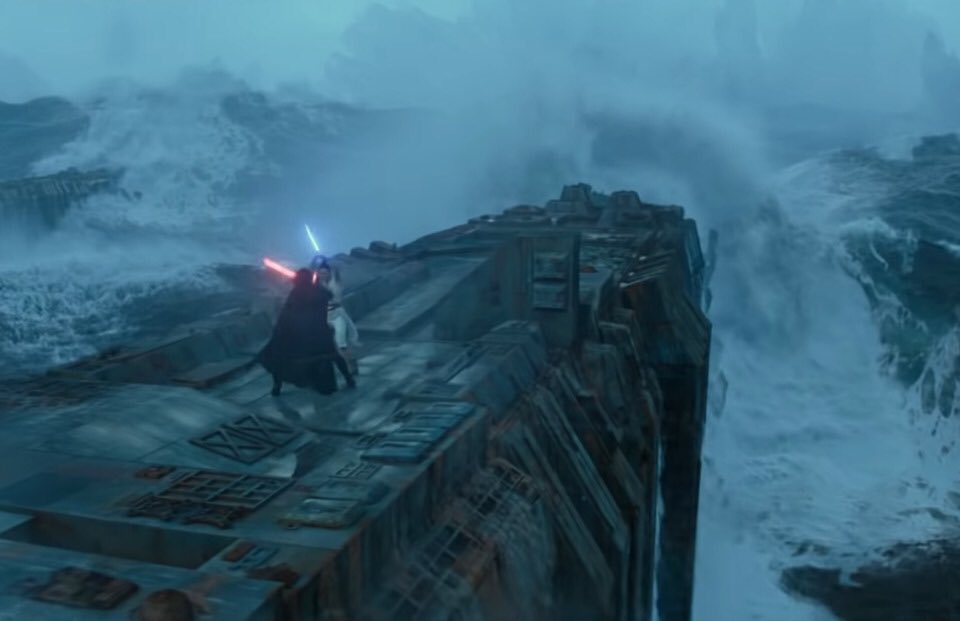 The winners said that they animated the waves to match the emotion and the story.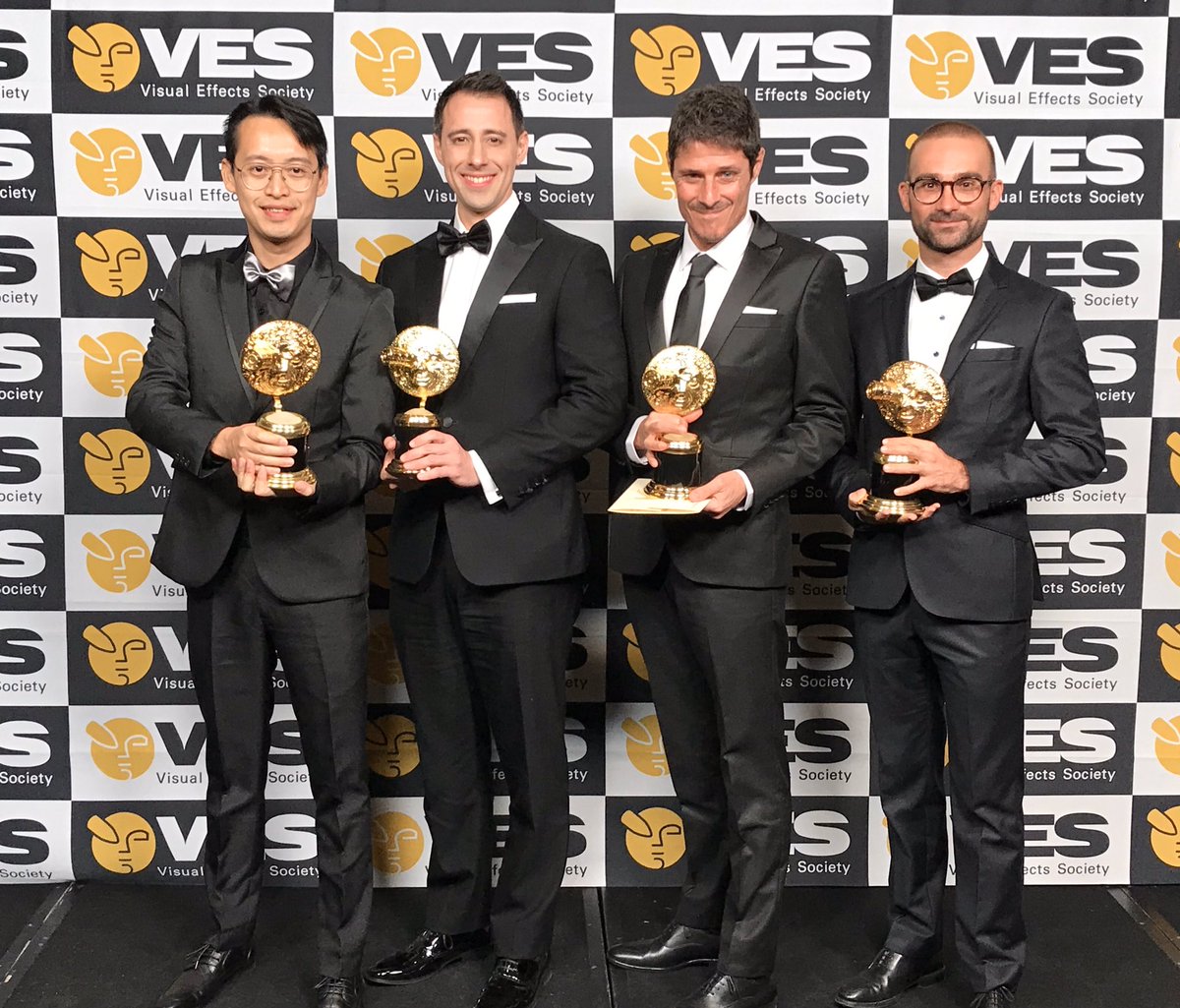 Alita: Battle Angel won Animated Character in a Photoreal Feature for title character herself, Alita. Alita is fully realized with closeups, emotion, action shots, and more in her film which has inspired a strong #AlitaArmy fan following.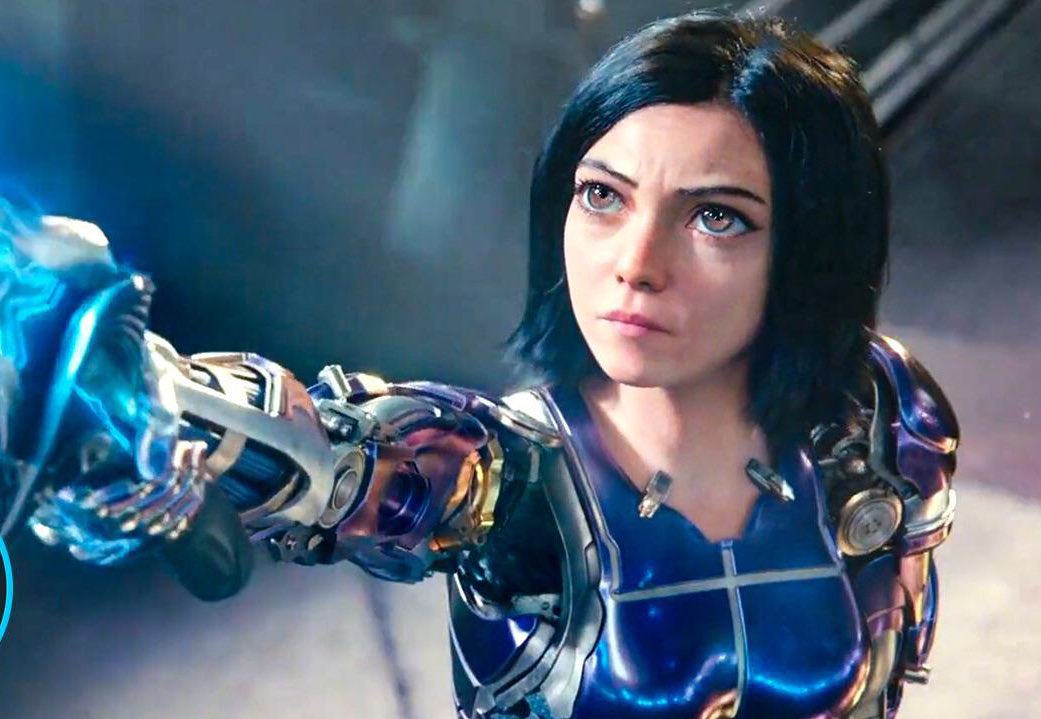 We're pretty sure Alita is the first female character to win this award in this category.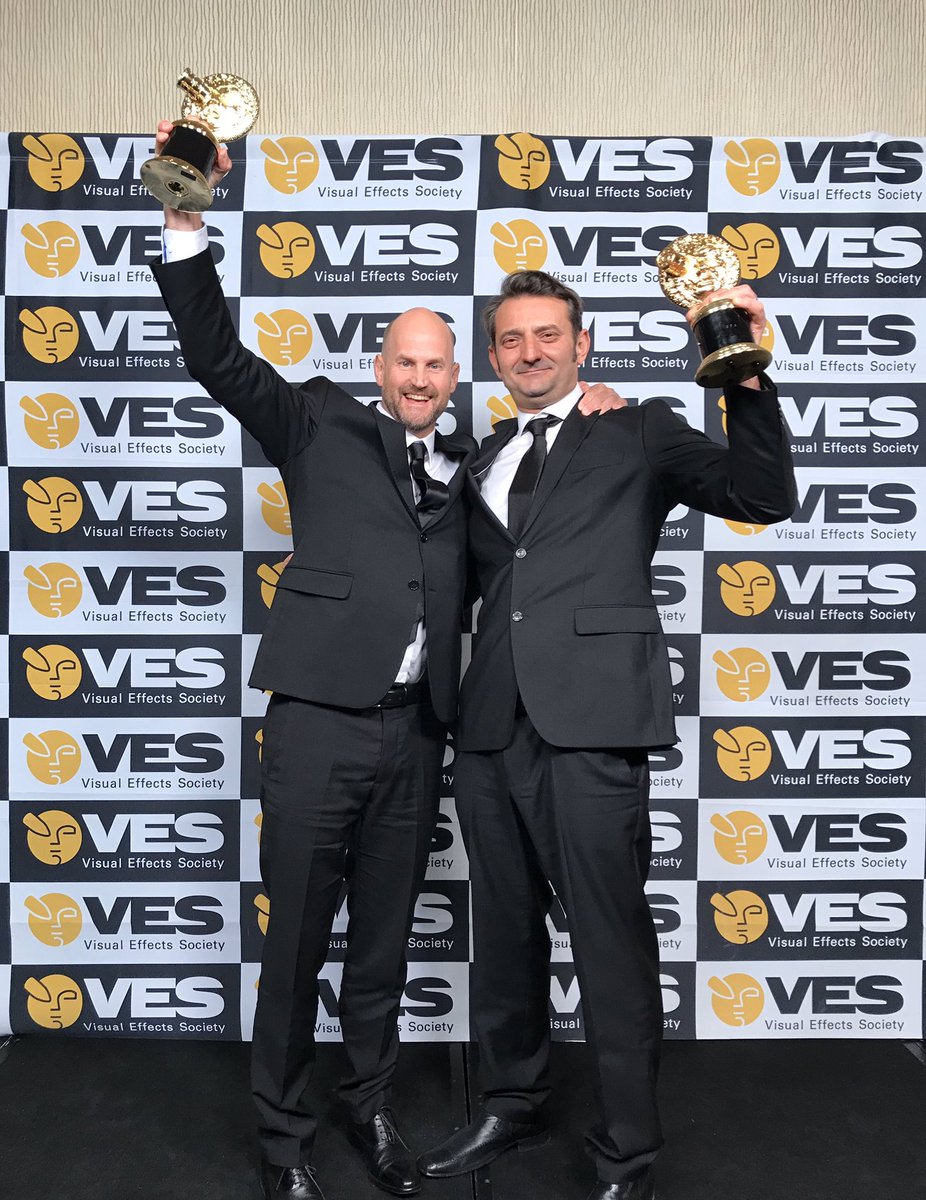 Toy Story 4 won Created Environment in an Animated Feature for the Antique Store.
Student Project winner was the Beauty. All of the student nominees arrived together on the red carpet.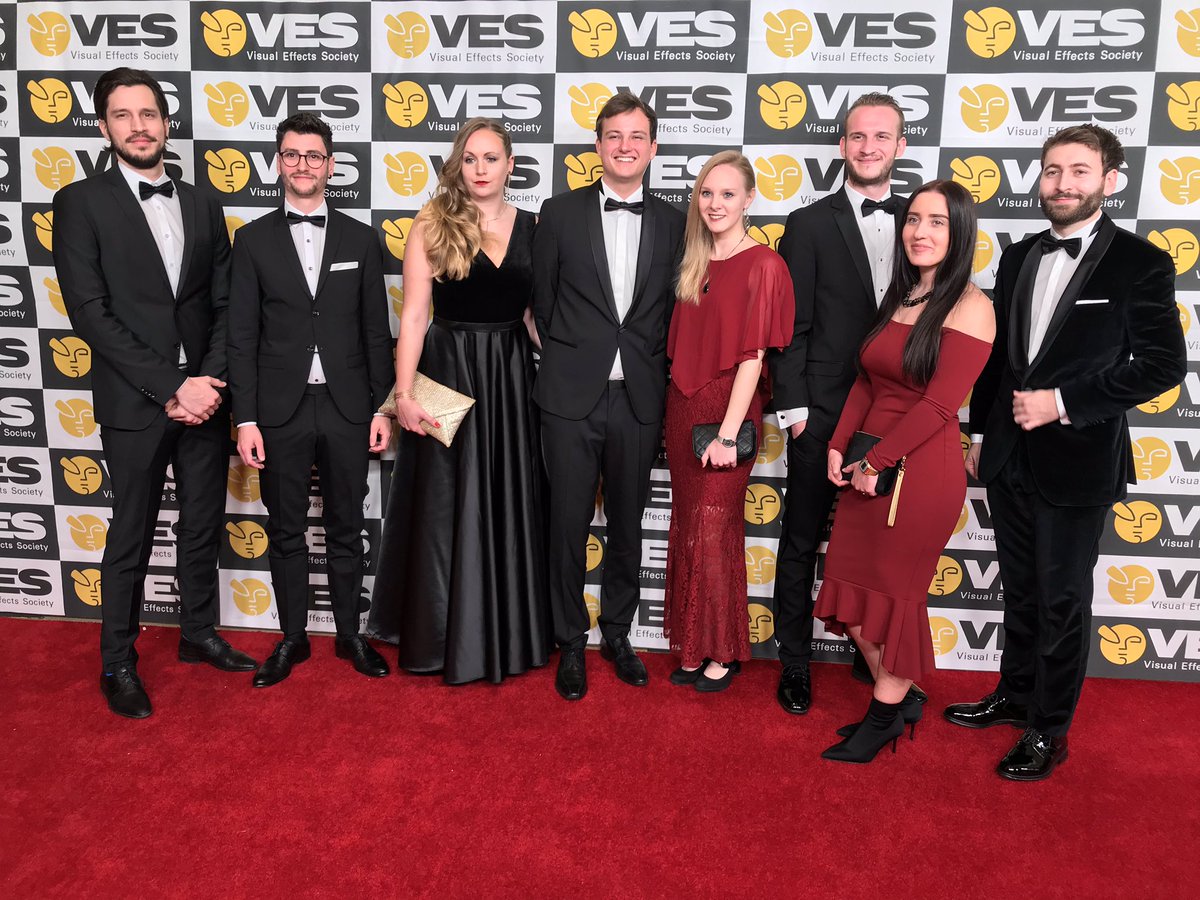 Roland Emmerich won the Visionary Award for his long history of using VFX in his films including Independence Day, Stargate, Godilla, Day After Tomorrow, White House Down and more.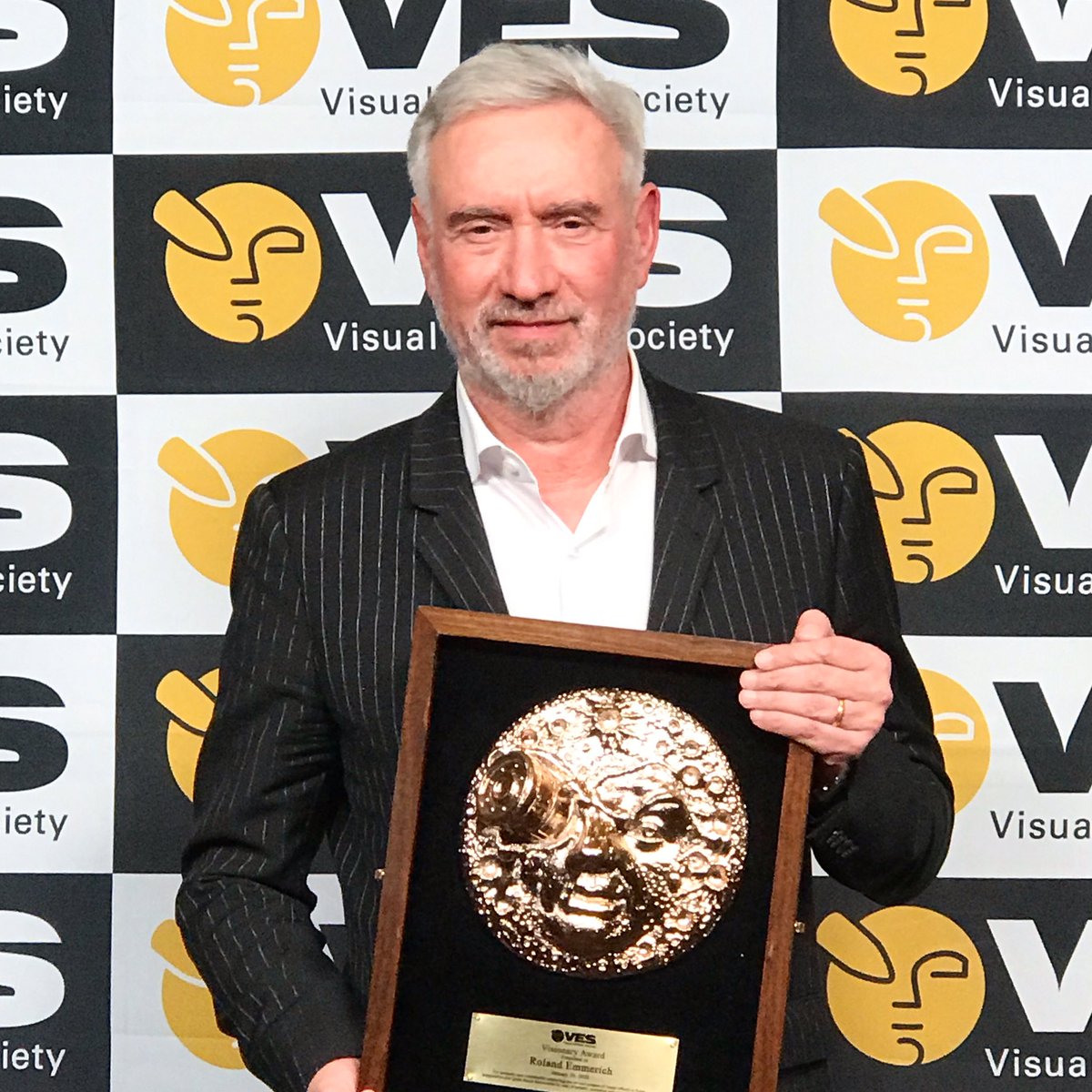 Sheena Duggal won the Award for Creative Excellence for her work as VFX Supervisor on Venom, Hunger Games, Mission Impossible, Spider-Man 3, Doctor Strange, Iron Man 3, and Agent Carter. She is currently working on Venom 2, and Ghostbusters 3.
PRESENTERS
Presenters included Directors JJ Abrams, Rian Johnson, and Jon Favreau (Mandalorian), making the show feel like it could have been a Star Wars convention. JJ Abrams acknowledged this when he came on stage to present his three awards, after Rian.
"I'm here to present 3 awards," he said. "Unless Rian Johnson wants to come back and present the second one." We tweeted this, which is getting a lot of um engagement by Star Wars fans!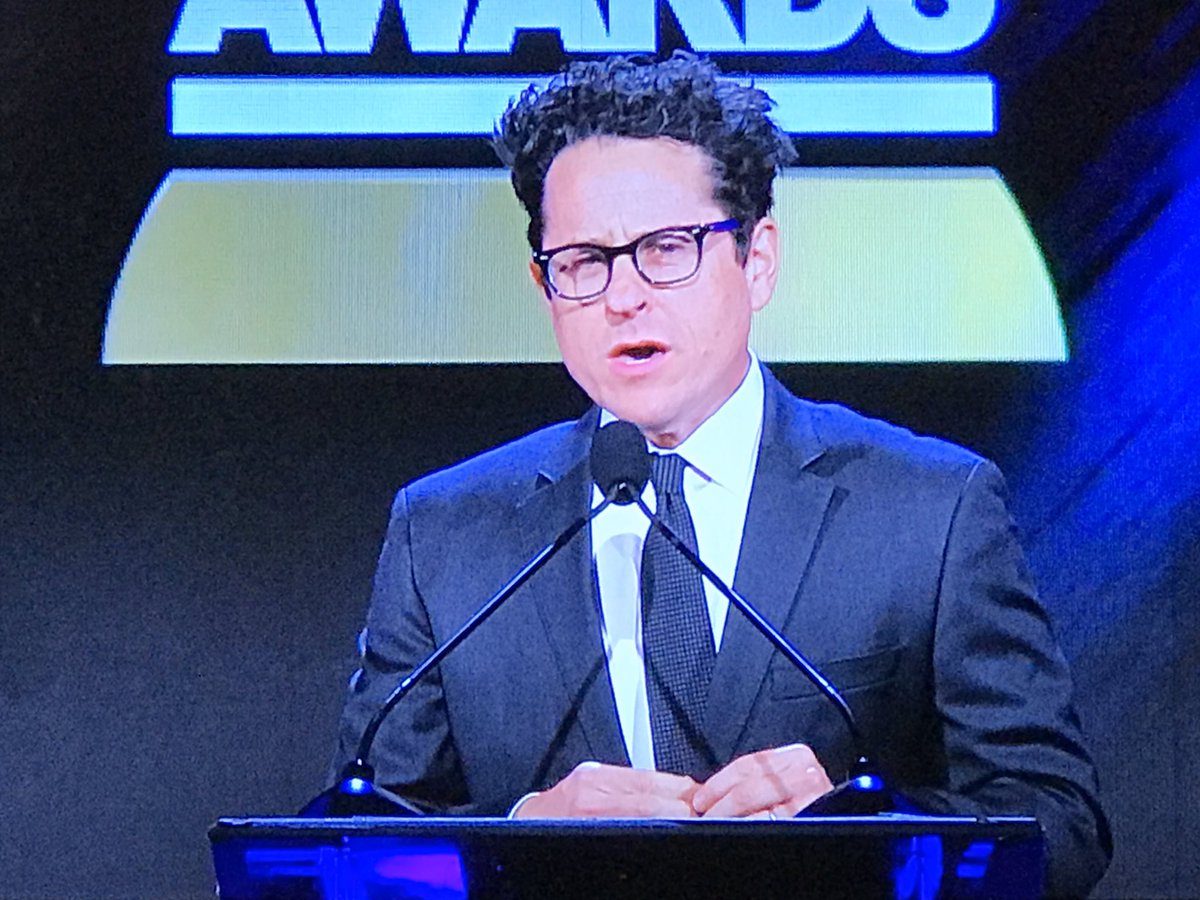 Storm Reid (Euphoria, A Wrinkle in Time) presented awards.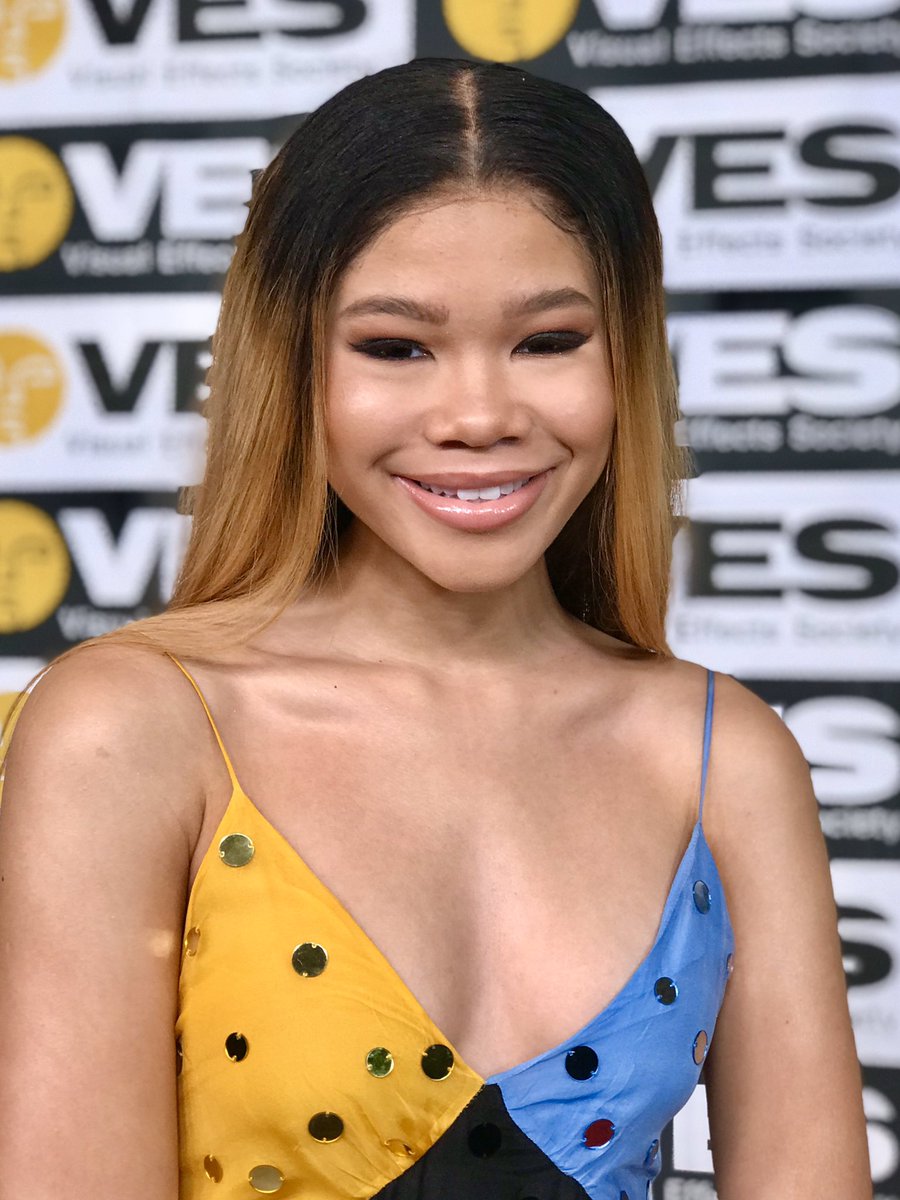 Madeline Brewer (Handmaids Tale, Orange is the New Black) also presented awards.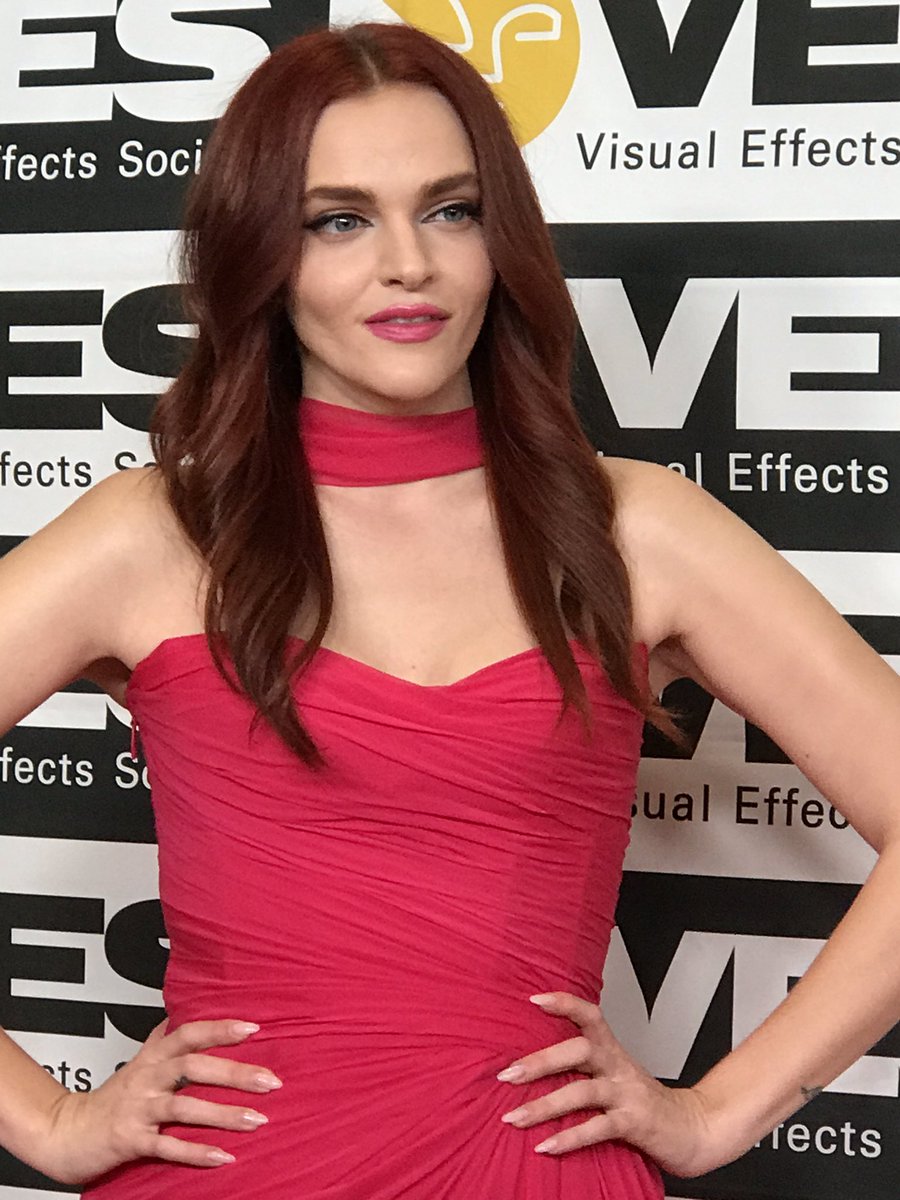 HOST
Patton Oswalt hosted the awards for the seventh year. Some of his same jokes – "we're half way done folks! (after 2 hours), or "I hate the student award cuz while they're making movies, I just smoked weed in school," still landed! He totally fanboyed gushed over Baby Yoda in his opening monologue.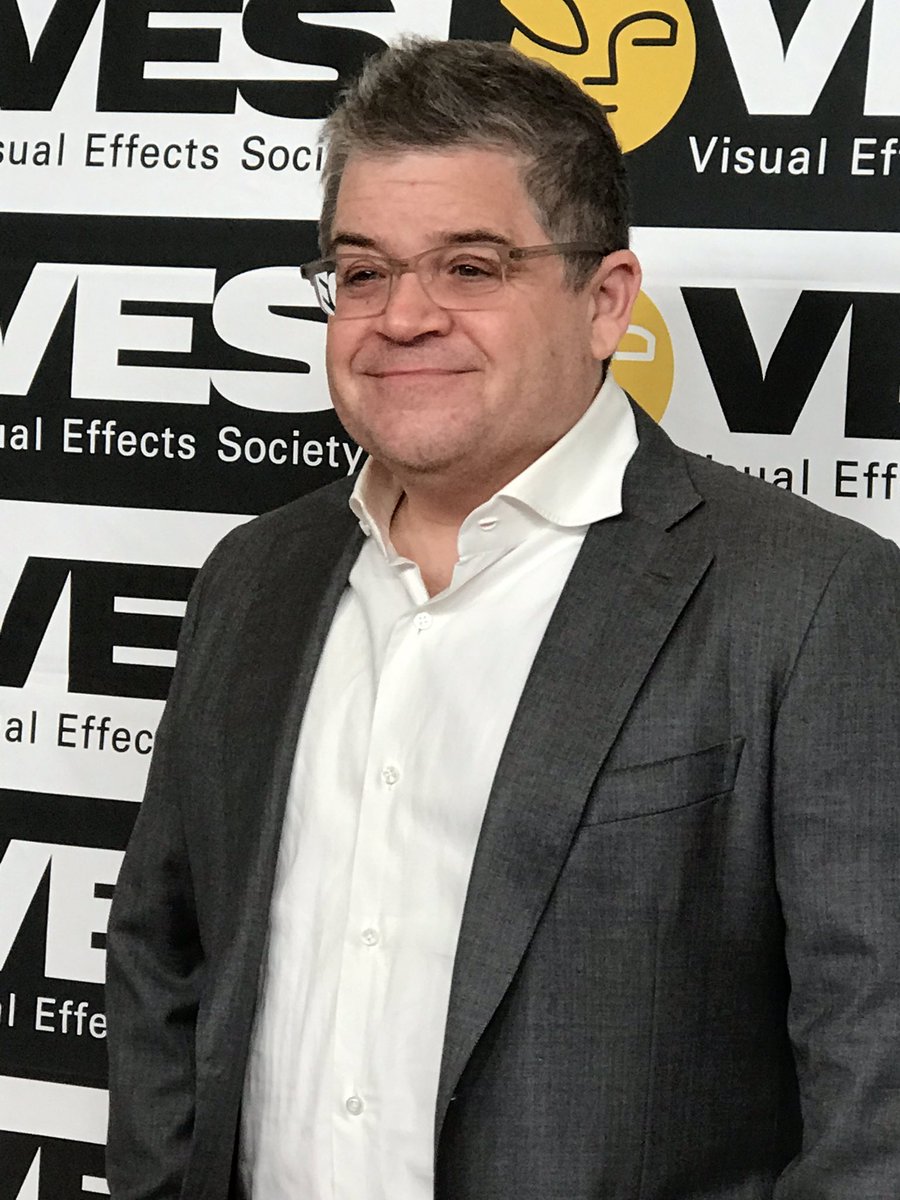 See complete list of winners on the Visual Effects Society site.