HOLLYWOOD – Marvel VFX Supervisor Stephane Ceretti discussed Stephen Strange visual effects at our Digital LA – VFX of Doctor Strange Q&A immediately following the opening day screening at the TCL Chinese Theater IMAX, where the film premiered.
Marvel's 14th film, Doctor Strange outpaced forecasts, making a magical $85M its opening weekend.
The film's visual effects have been universally praised by critics and fans, with several reviewers speculating  Oscar visual effects nominations.
That wouldn't be new for Stephane Ceretti. He was nominated for a visual effects Oscar, BAFTA and VES Society visual effects awards for his work on Guardians of the Galaxy. In addition, Stephane's VFX credits include Thor: The Dark World, Captain America: The First Avenger, X-Men: First Class, Harry Potter and the Goblet of Fire, Batman Begins, The Prestige, Cloud Atlas, the Matrix sequels, and more.
The TCL Chinese Theatres is the best place in LA to watch the film to see the eye-popping visuals in full IMAX 3D, with laser projection, laser-aligned sound technology and a huge, curved floor-to-ceiling screen. The IMAX theater hosted the star-studded premiere.
Highlights of the Q&A, moderated by Digital LA CEO Kevin Winston.
Inspiration for the Effects
"We had a very good base from the comics with Steve Ditko," Ceretti said. "We wanted to make a modern version of that." He said he worked with the director Scott Derrickson and the production designer to create ideas based on the script that supported the story. Escher and optical illusions are also provided inspiration.
The film has six main locations, each with its own mind-bending effects: London, New York, Hong Kong, as well as the hospital, Everest, and the Dark Dimension.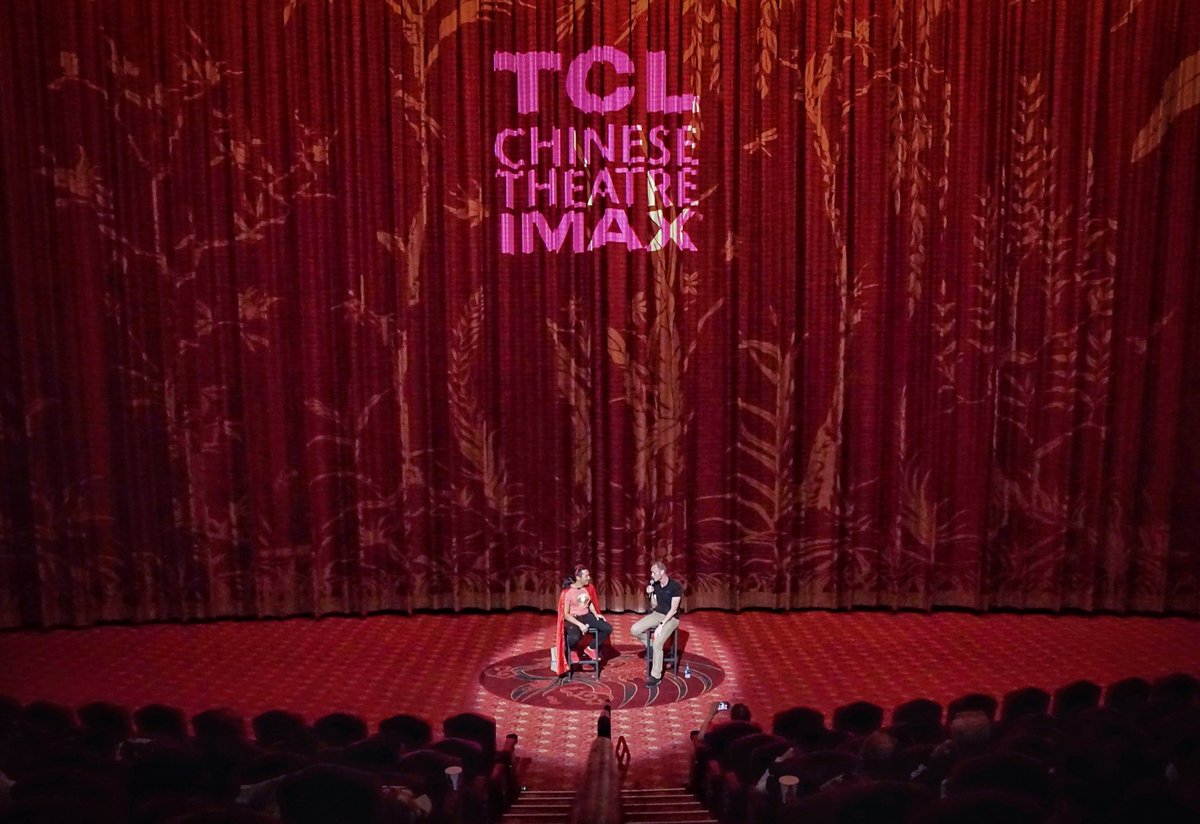 IMAX format
Stephane said about an hour of the film – half its two-hour run time – was formatted in IMAX, with its taller screen format and aspect ratio. The film transitions smoothly into IMAX for scenes that fit.
"When Tilda pushes him out of his body and he goes into space and everything, is one example where we just open up and go a little bit more crazy in IMAX," Ceretti said.
Production
Stephane said that filming in Nepal began about a year ago. Then, after finishing shooting in mid-March, he had five months for post production. He joked he wished he had Stephane's time control powers to help.
Stephane worked with four major effects studios: ILM, Method Studios, Luma Pictures, and Framestore, with several other VFX firms around the world. During production, there was sometimes round-the-clock work on the film in the US, Sydney and London.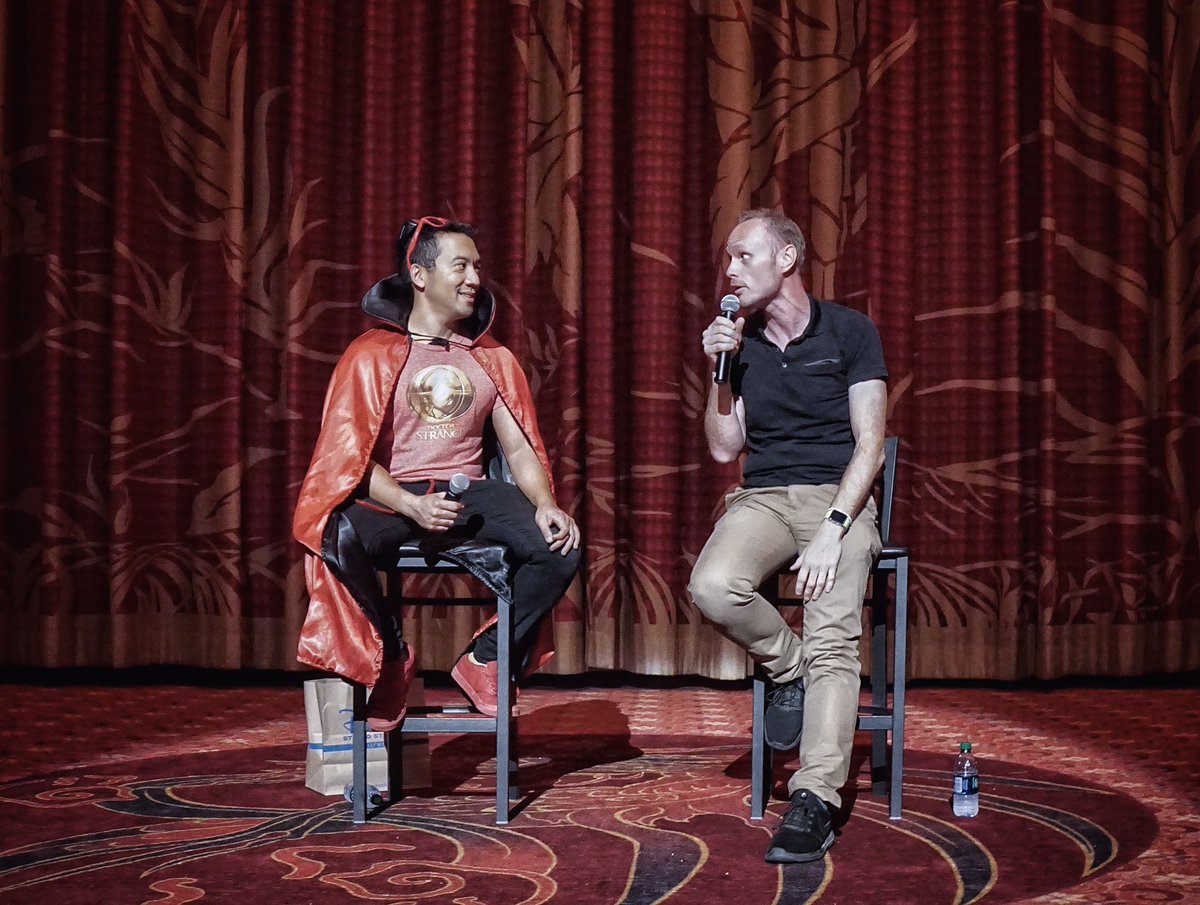 Stephane said that while he's seen the film more than 200 times while working on it, he enjoys seeing it with an audience to see their reactions.
Stephane previously spoke on a Digital LA – VFX of Guardians of the Galaxy panel after that film's release. He spoke how he worked on Groot and Rocket, as well as the various planet sets and effects. See article.
Watch the Bionic Buzz video of the event.
Thanks to Stephane Ceretti, Disney, and Marvel Studios, IMAX, and the TCL Chinese Theatres for hosting!
Thanks to Bionic Buzz for the video, and Calvin Lee @mayhemstudios for the photos.