ANAHEIM – The VidCon annual convention attracted thousands of creators, industry execs and community fans for three days of panels, meet-n-greets, expo floor, and screenings.
YouTube Red promoted its new original shows including Escape the Night starring Joey Graceffa, Game Lab starring MatPat (you've seen on billboards all around LA), Amazing Tour is Not on Fire starring Dan and Phil, and Fight of the Living Dead, starring 10 YouTube stars.
YouTube Red subscription is $10 a month for access to these shows featuring top YouTube creators. The front of the Anaheim Convention Center featured huge signage for YouTube Red shows.
LA companies on the show floor included:
– Maker Studios hosts appearances on its stage with Bart Baker (photo) and other influencers.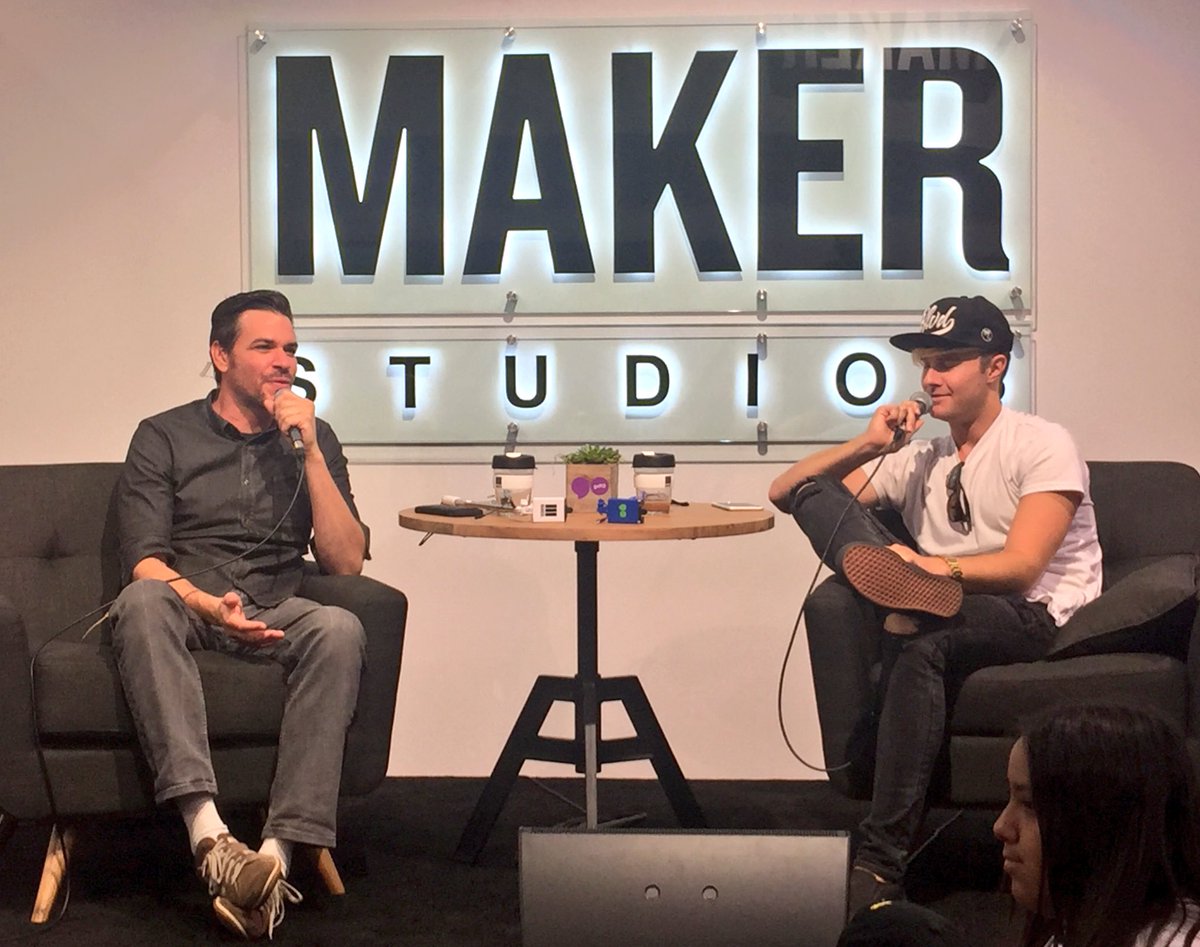 – Women at VidCon panel featured top female creators @Ehmee @ingridnilsen @NerdyAndQuirky @EsteeLalonde @kat_blaque on the Kia stage.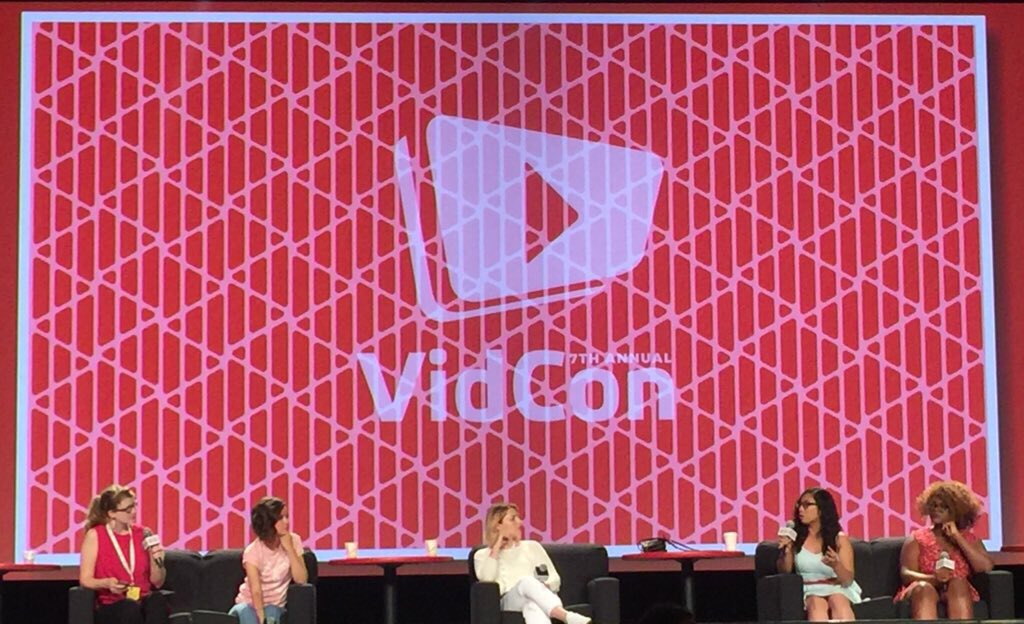 "My community is like my little rainbows I draw strength from," said Ingrid Nilsen.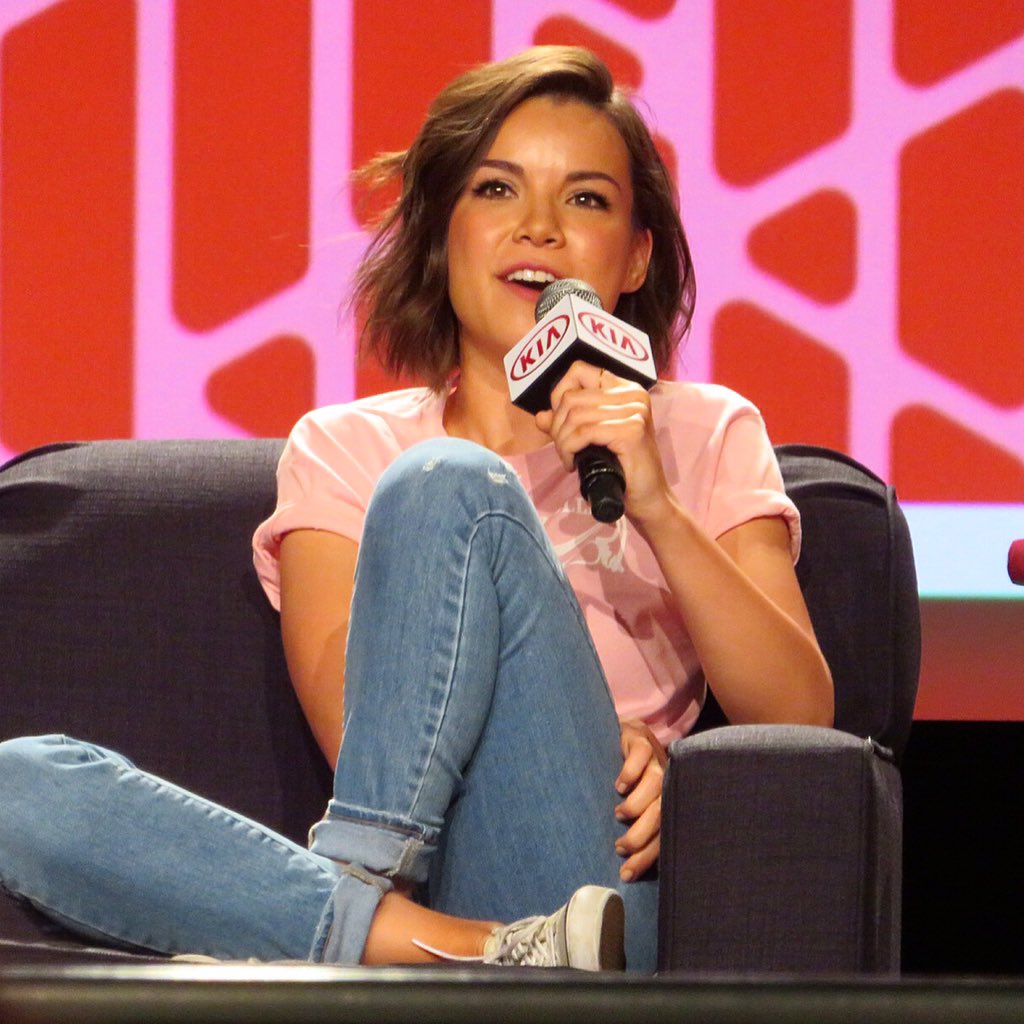 – Games Minecraft panel featured @AtomicMari and more describing creating content related to games.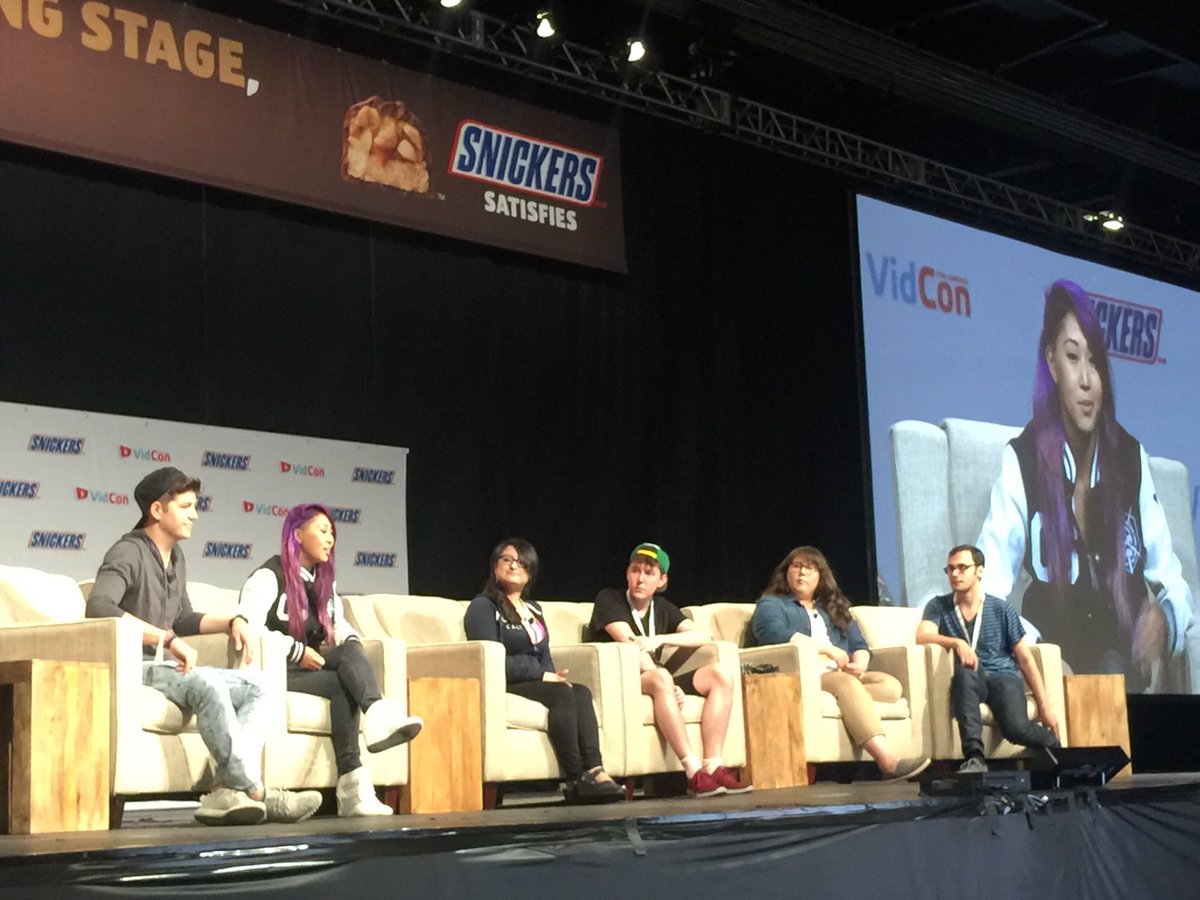 "Minecraft has this scared feeling about it," said Mari. "It's the longest improv skit."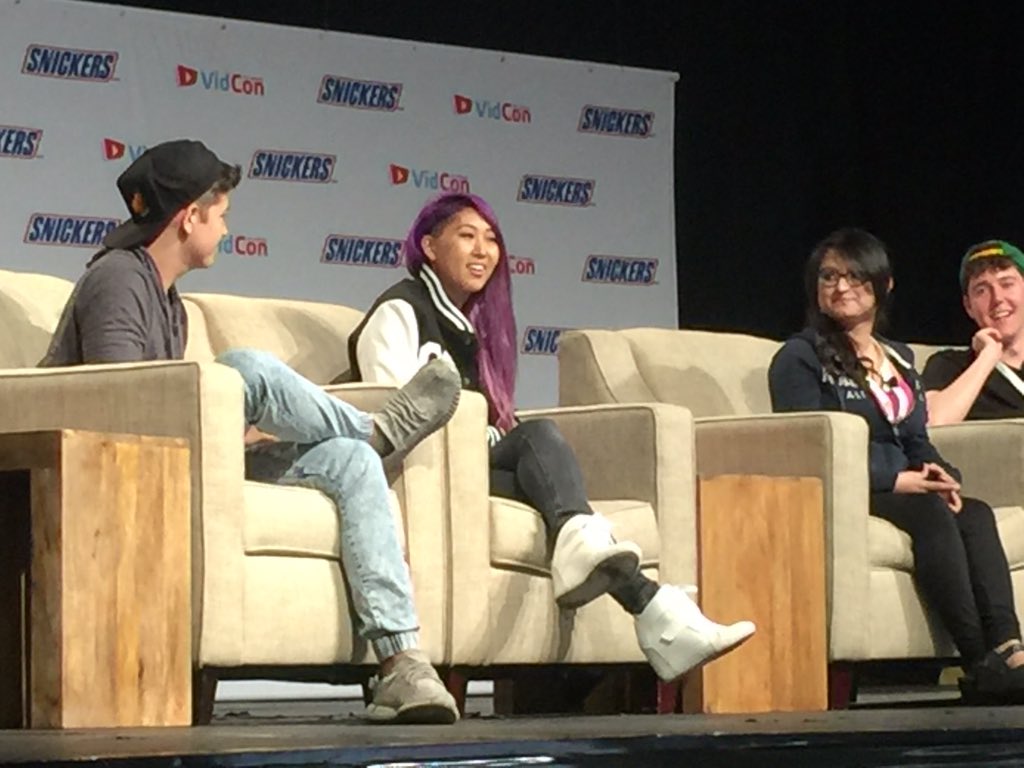 – Nickelodeon returns its arcade games, and photo opps with the Teenage Mutant Ninja Turtles, and meet-n-greets.
– Netflix hosted a lounge, its first time at VidCon. Netflix is partnering with influencers including Miranda Sings with content to reach young viewers.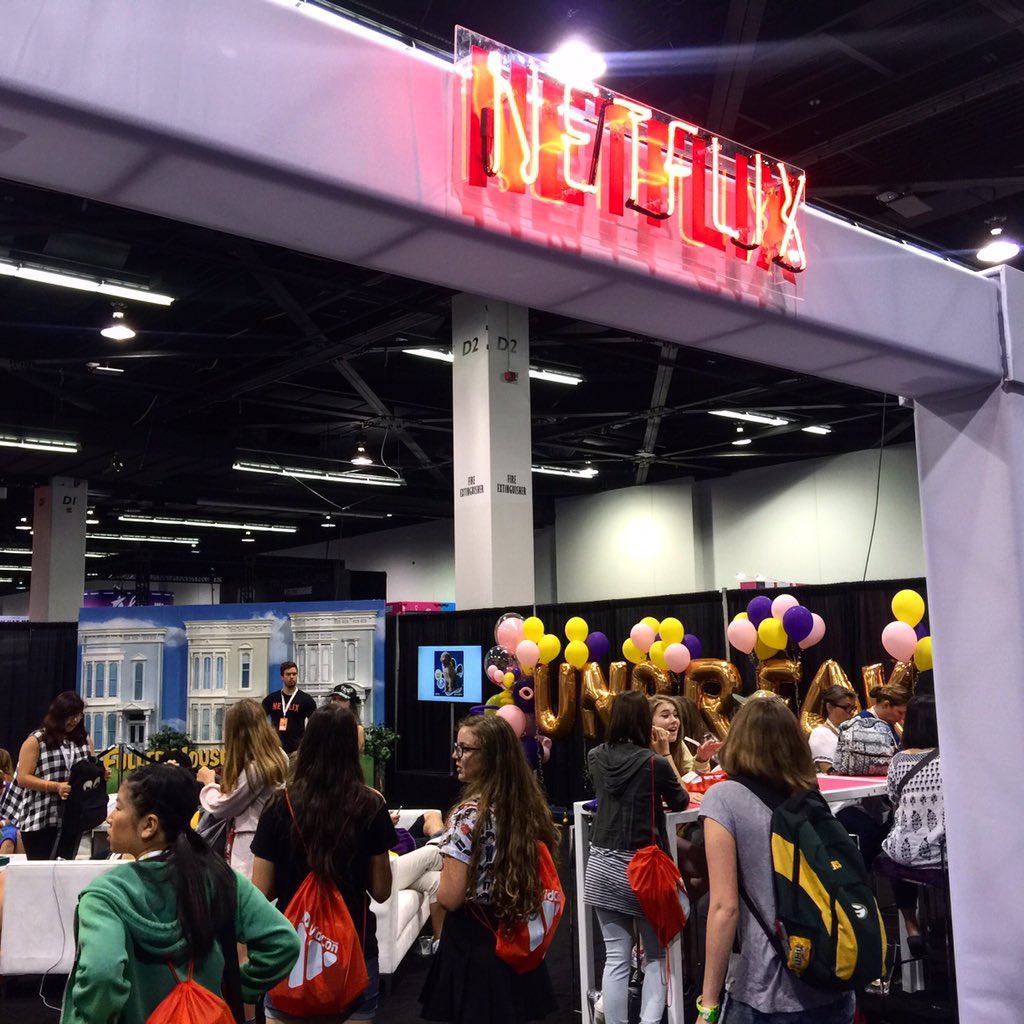 – Flipagram featured meet-n-greets with its influencers.
– Fullscreen hosts appearances, interviews, and more on its stage on the show floor.
– Universal Pictures promoted Secret Life of Pets with customized dog tags, photo booth, and create-your-own petmoji.
– Taco Bell had several activations including a photobooth and free Snapchat geofilter registration.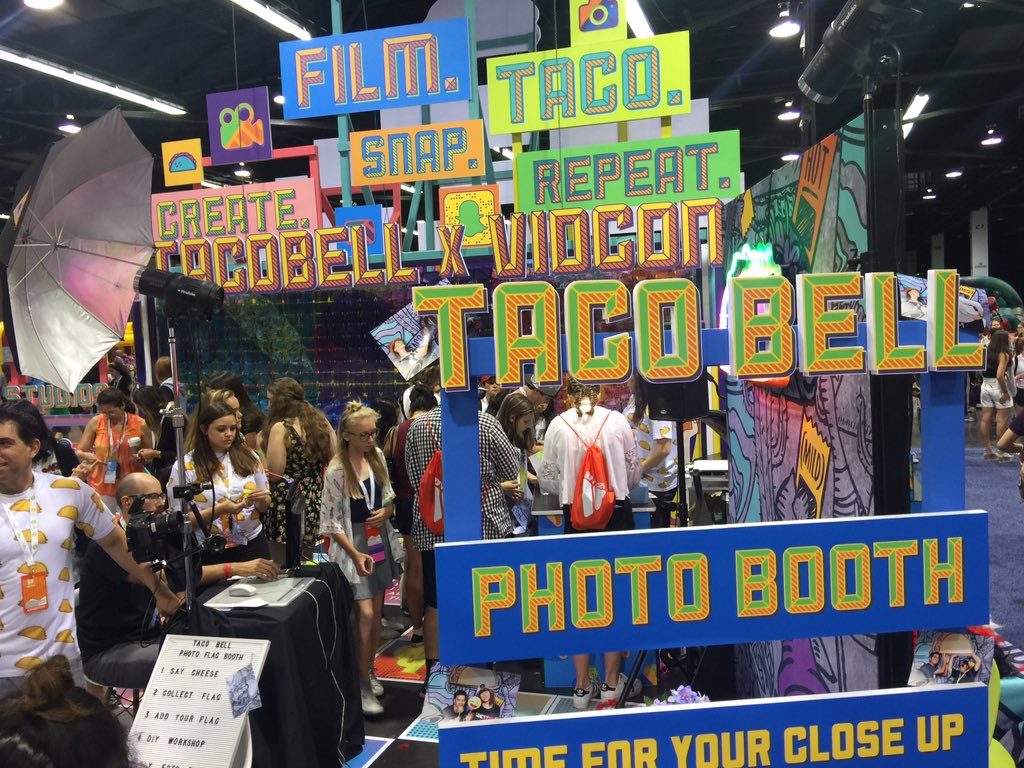 – Famous Birthdays has added YouTuber and other influencers birthdays to its celebrity birthday database. Fans love to give social media shoutouts to their fave influencers on their birthdays.
– MooshWalks Socks, whimsical color socks with ears and wings, founded by CEO Olga Kay, who was recently featured in Entrepreneur magazine.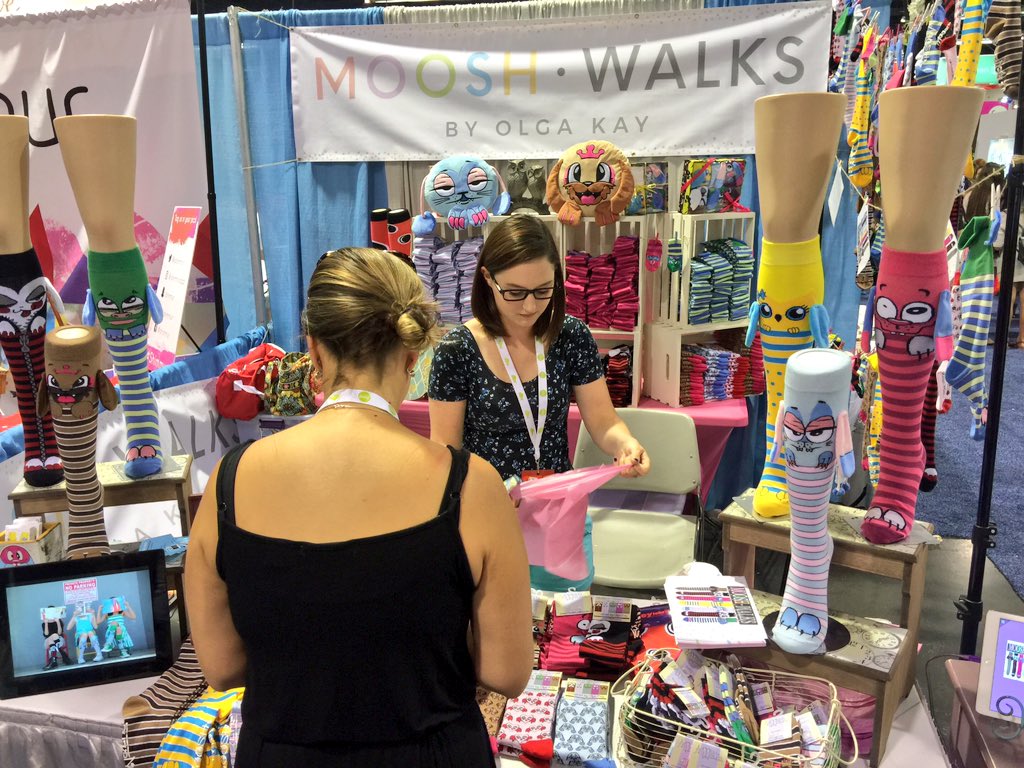 PARTIES
– The Studio71 party took over the Grove of Anaheim. Lots of influencers, delicious food.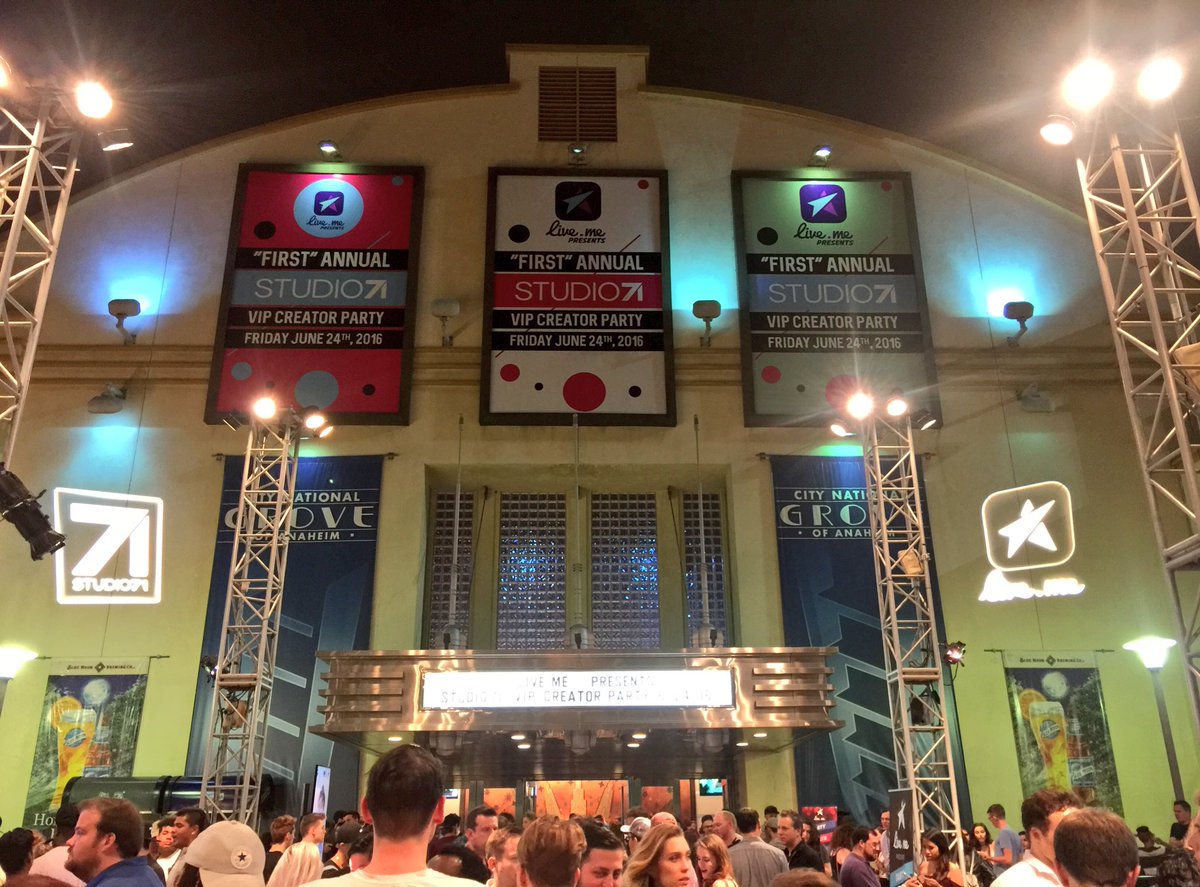 Epicc performed at the Studio71 party getting everyone dancing, and making Snapchat etc videos of dancing.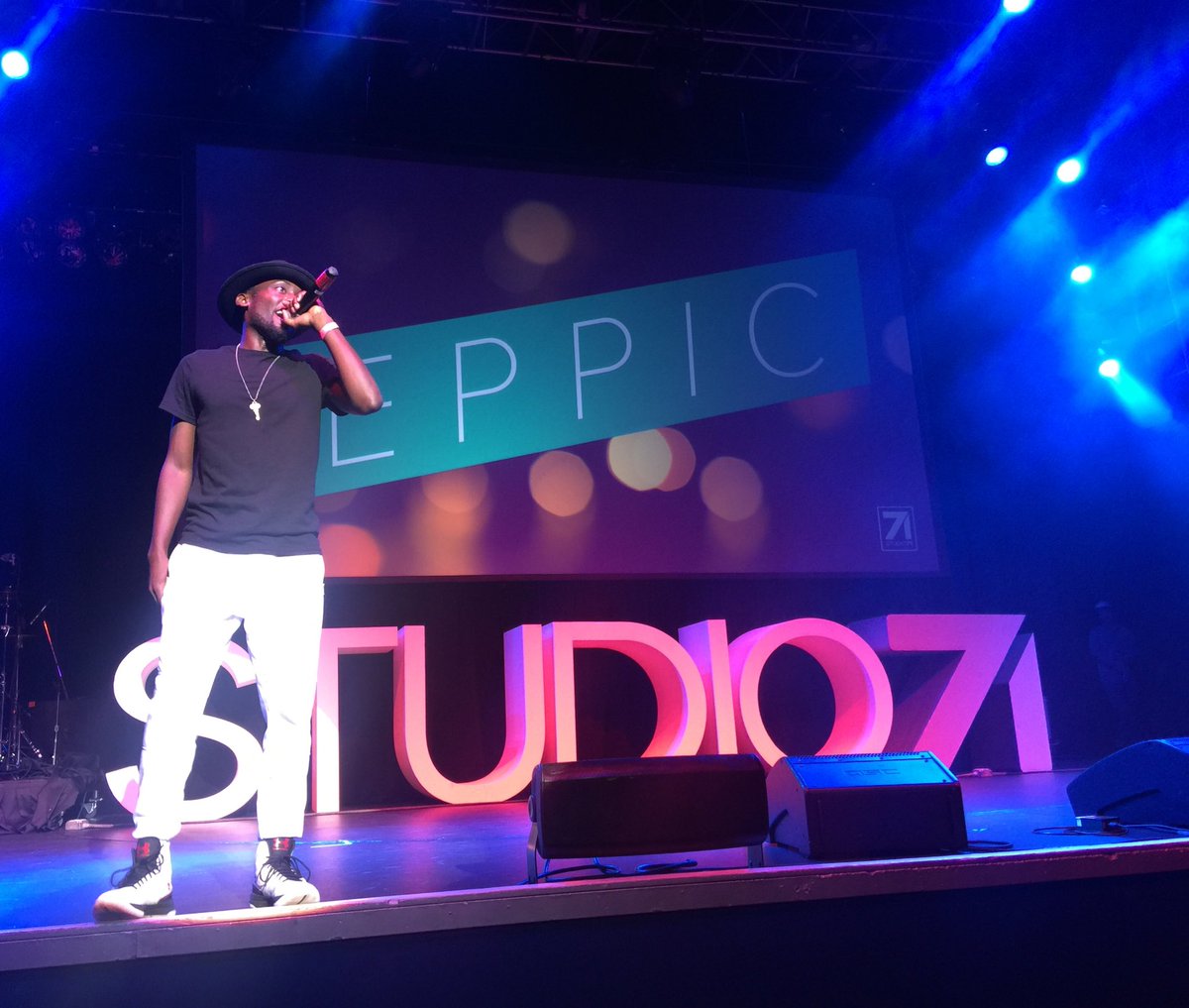 Our Digital Drinks: We hosted a private Digital LA – Digital Drinks for creators, startups and agencies. Attendees included agencies, startups, video production teams, creators and Snapchat influencers (photo right). Thanks TriNet for complimentary appetizers and drinks!
In the evenings, YouTuber bands, artists, and VidCon co-founder Hank Green, and others performed at the outdoor stage and the Kia Arena stage. Several private parties were hosted by YouTube, Studio71, Rise9, and more.
Sunday was Disney Day, where creators and fans get discounts to Disneyland, with a fan photo meetup on Sunday at DCA.