ANAHEIM – VidCon parties stepped it up with digital networks and platforms rolling out the red carpet – literally – for creators and industry execs at parties.
1. Studio71
Studio71 took over the new House of Blues Anaheim for the biggest party of VidCon. Thousands of creators and industry execs packed the venue, with complimentary chicken and waffles, tacos, open bar, and photo opps til past 1 am.
In the main hall, DJs mixed while creators danced and livestreamed cool dance moves and and the balloon drop.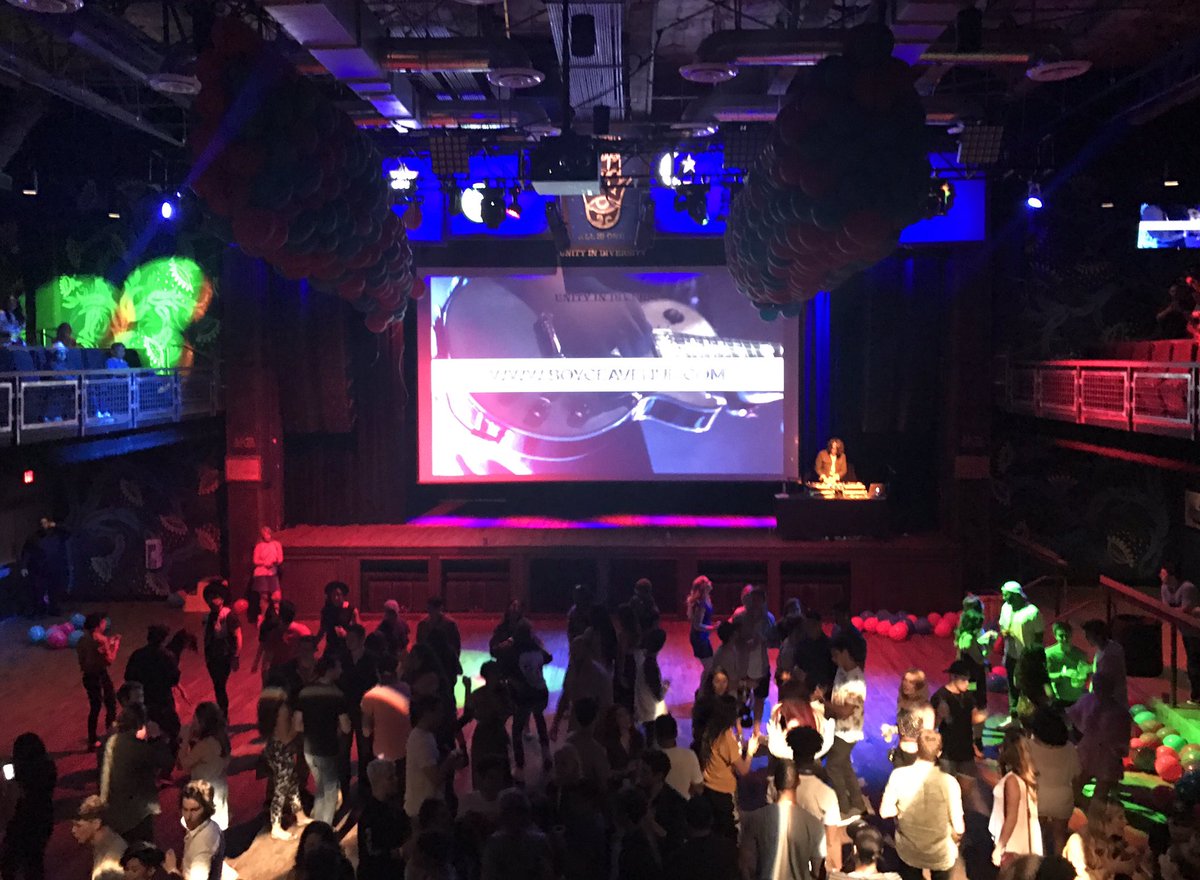 In the Foundation room, execs networked with tacos and the Buddha statue.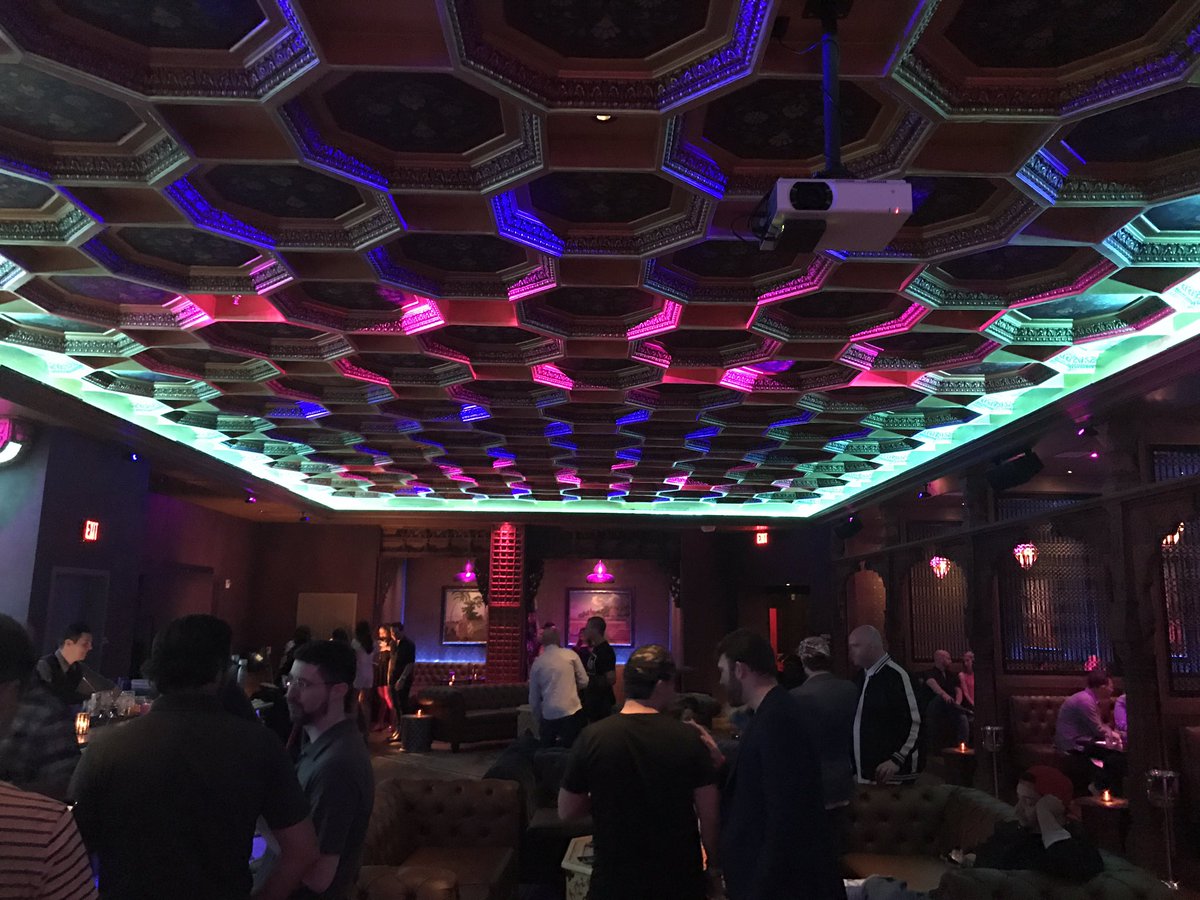 Creators performed in the performance room.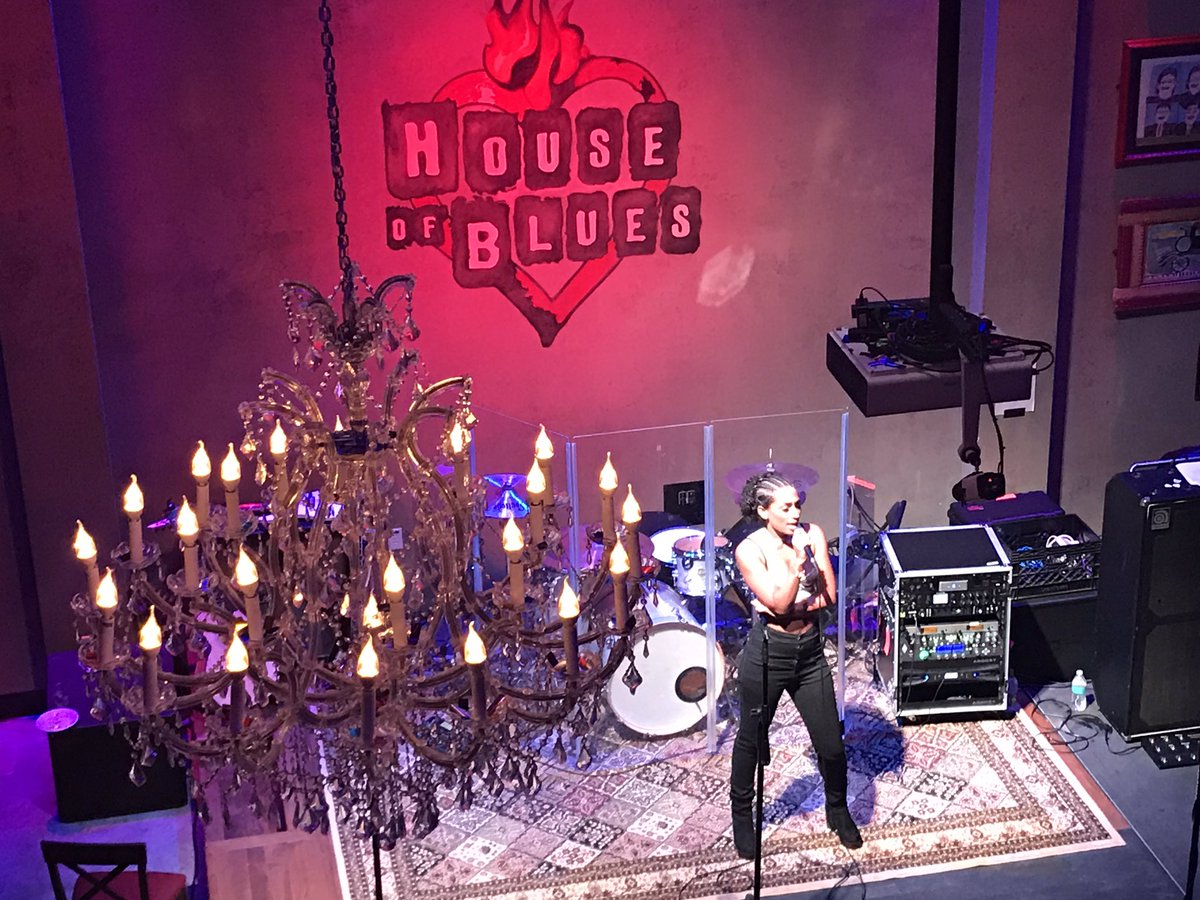 2. YouTube 
YouTube held a big party in Anaheim, and its own after-party with a Vegas theme at the YouTube Space LA in Playa Vista. Attendees played card games with fake money to win YouTube shades and other swag.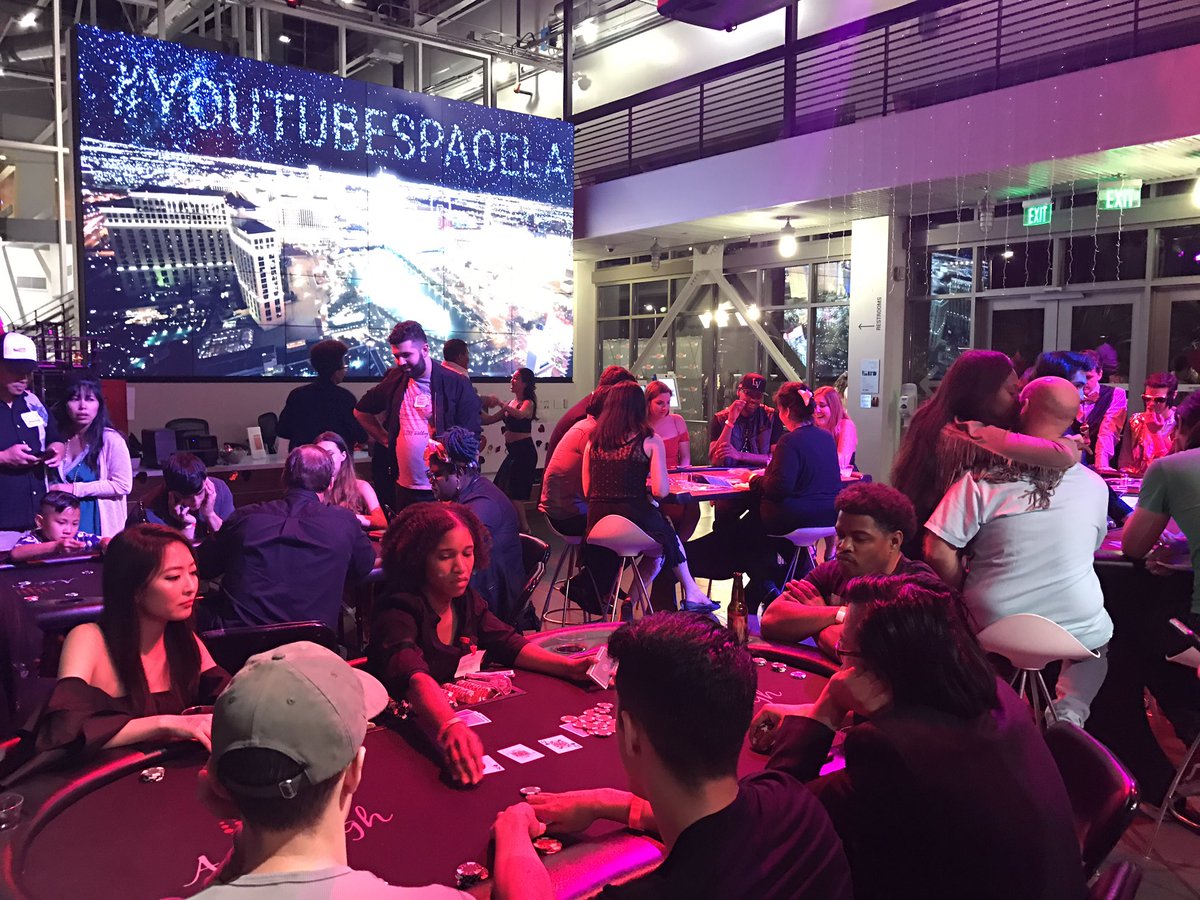 Vegas showgirls danced and posed for pics on the YouTube red carpet.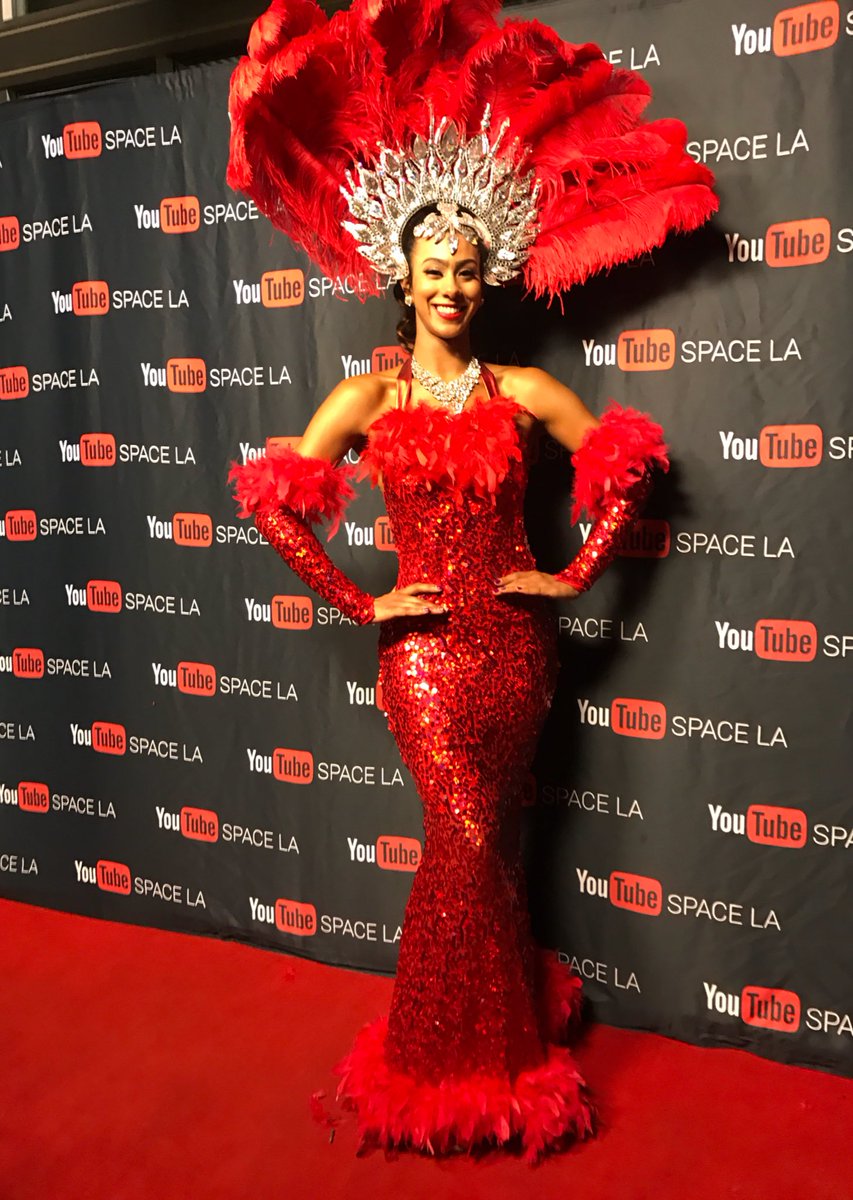 Showgirls also danced in the glass balcony.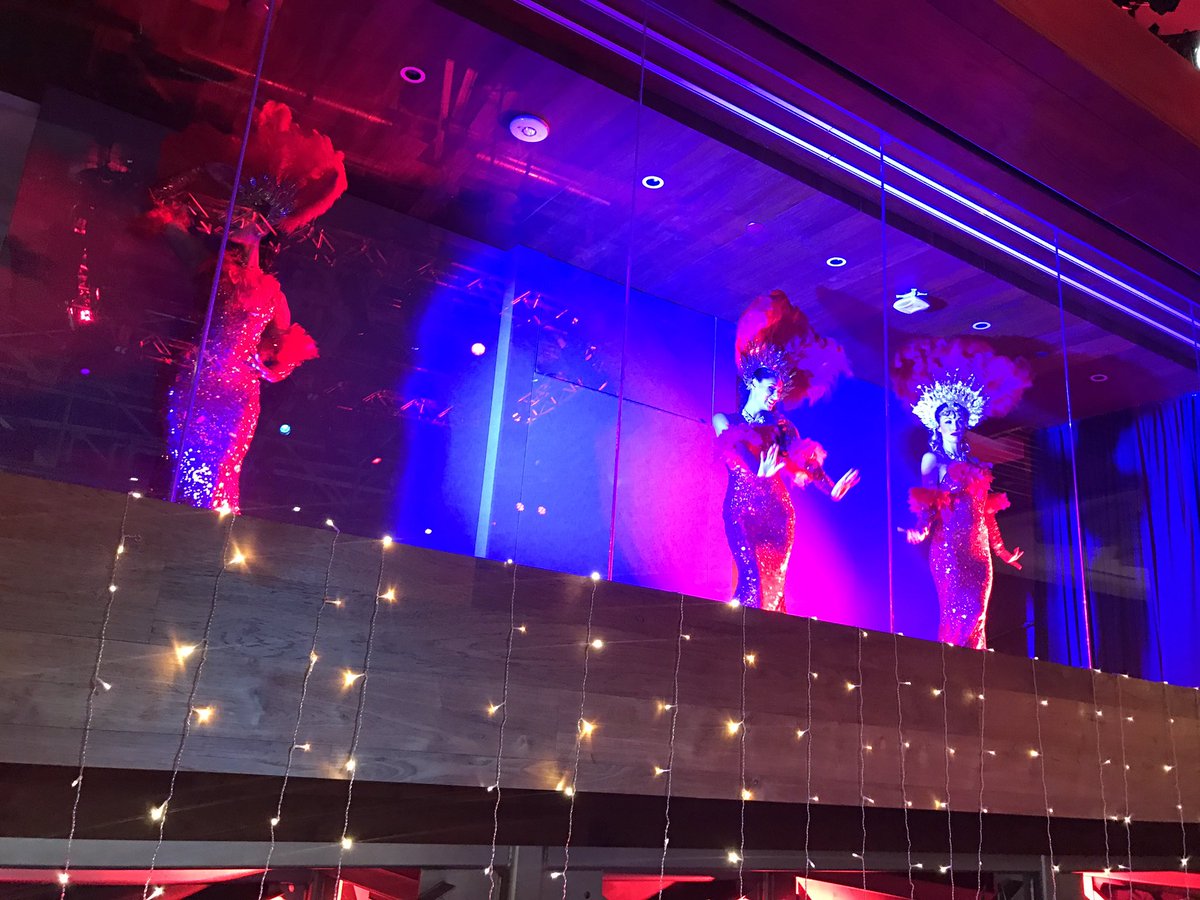 The DJ got the dance floor jumping by the end of the party, with dancing and breakdancing.
🕺🏽💃🏿🎲 Dancing at #YouTubeSpaceLA awesome #VidCon #afterparty with a #lasvegas theme @youtubespacela #VidConUS pic.twitter.com/wUminTsOyl

— Digital LA (@DigitalLA) June 26, 2017
3. Tubefilter Pre-Party
The annual Tubefilter pre-party on Wednesday before VidCon packed the K1 go kart race track with karaoke in VIP, DJ and the food truck in the parking lot.
The @Tubefilter pre VidCon party is #3 on our list of Top 7 VidCon parties with performers in the parking lot https://t.co/nqmfD7nfY8 pic.twitter.com/Uw0cWhakPk

— Digital LA (@DigitalLA) June 27, 2017
4. Patreon Party
Patreon party at the Hyatt on Saturday featured DJ, dancing, popcorn and fruit and nut bar. Patreon's CEO announced the company would be paying out $150M to creators this year at a VidCon panel.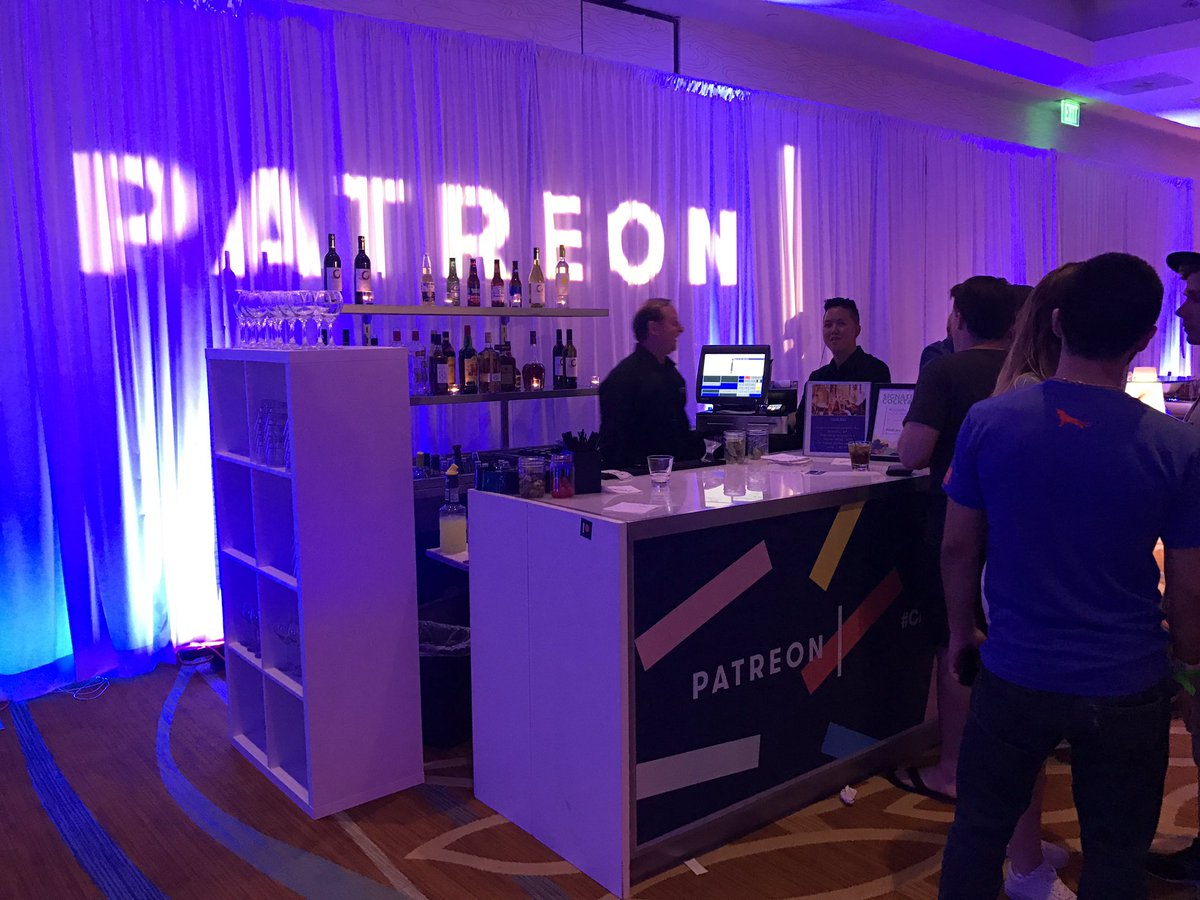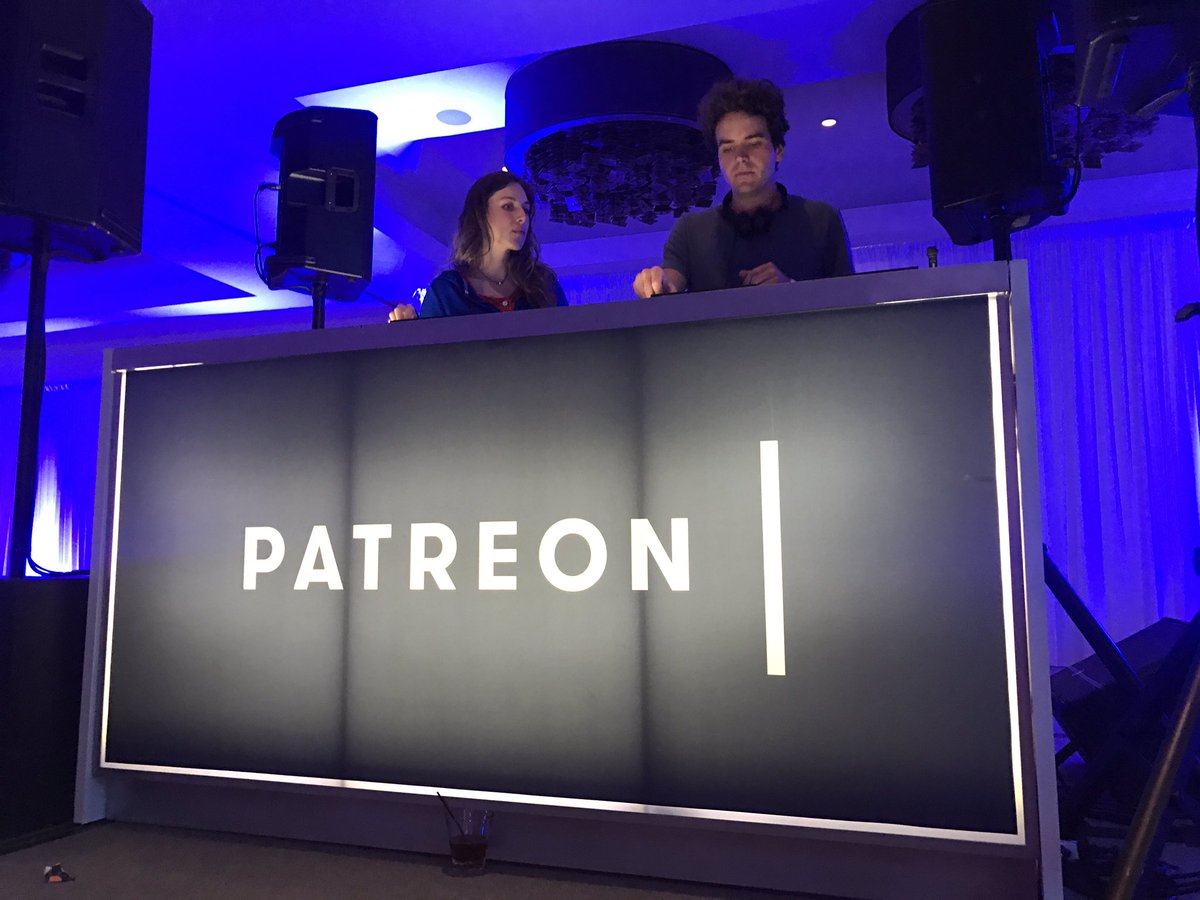 5. What's Trending – TechSet
What's Trending and TechSet teamed up for a pool party at the Annabella Hotel with DJ and dancing. It's rare to have a VidCon pool party, thanks!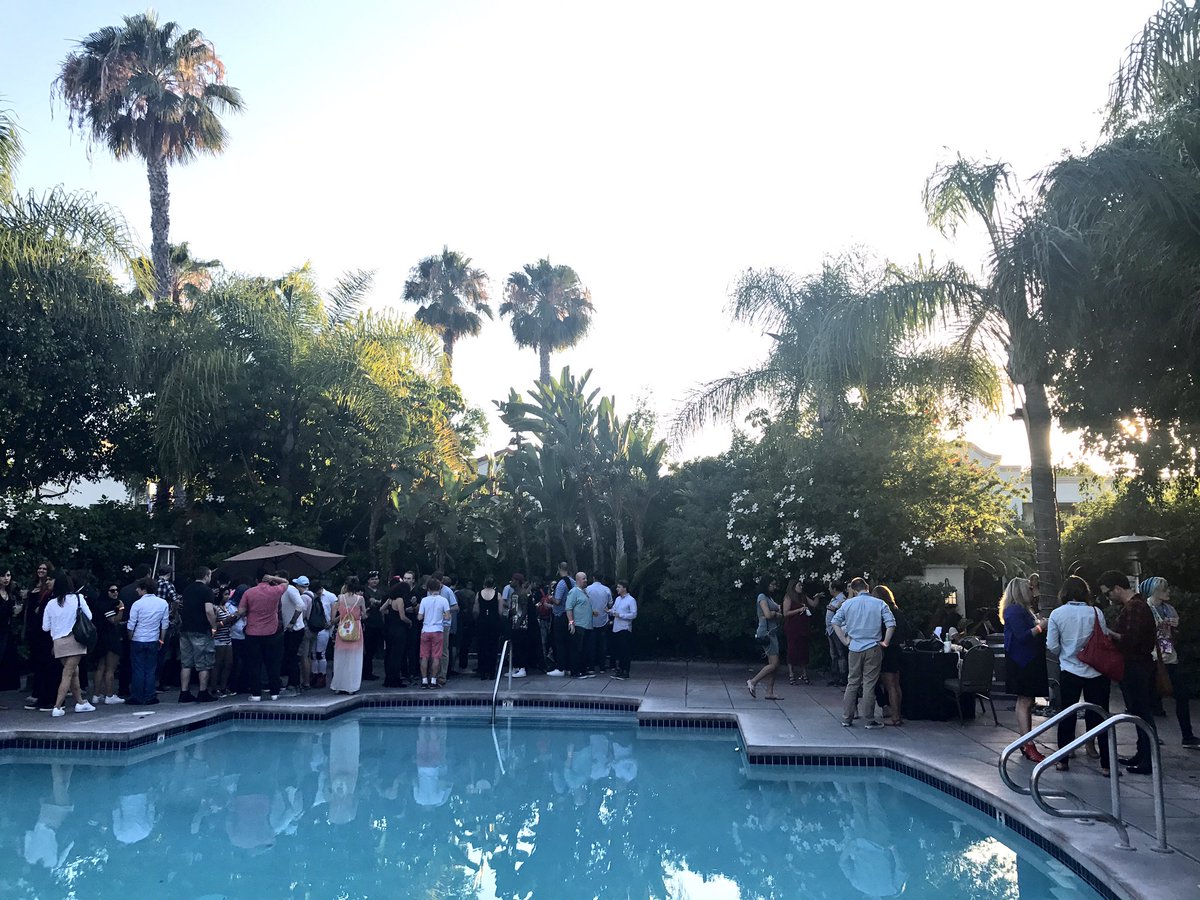 Party hosts Shira Lazar of What's Trending and Brian Solis of TechSet attended.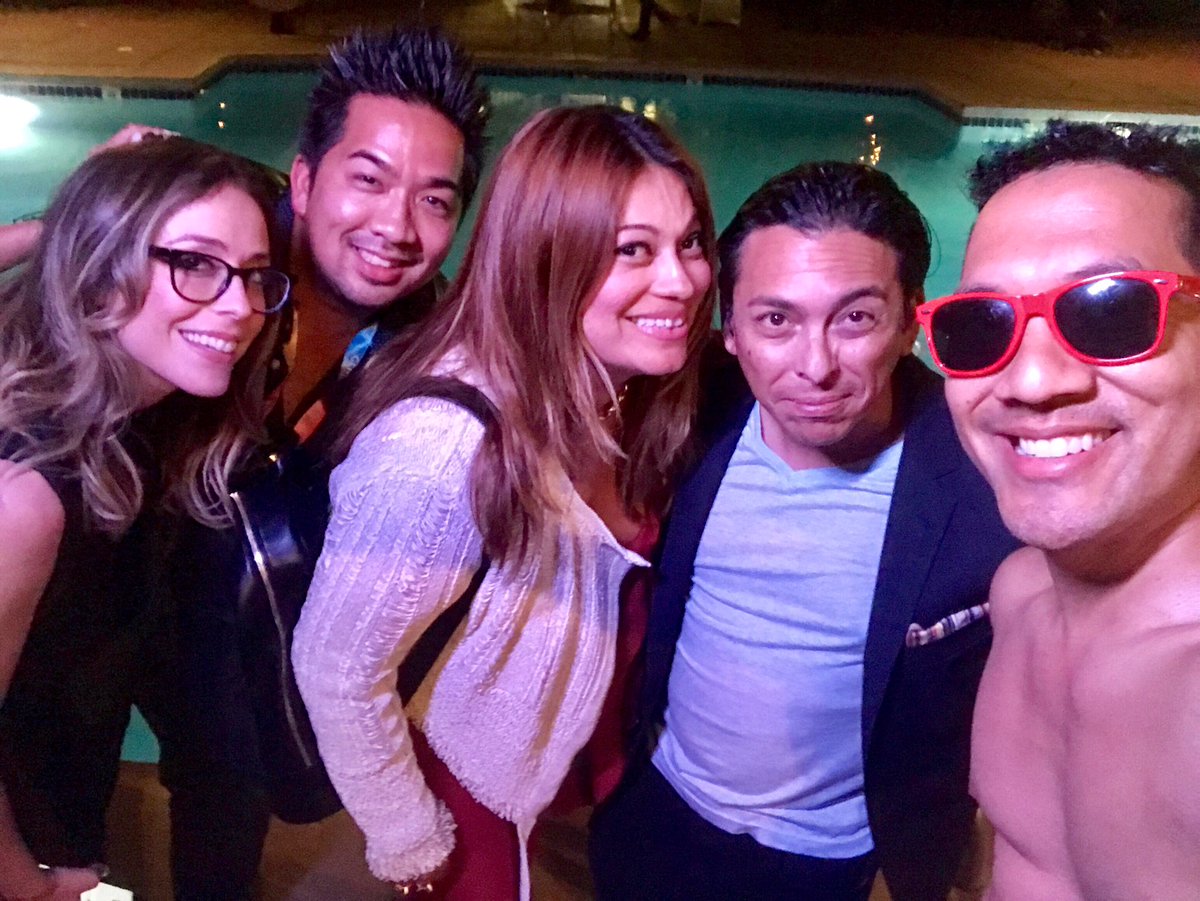 6. Verizon
Verizon held the official Industry party on the third floor of the Anaheim Convention Center industry room and patio, with amazing views of the sunset.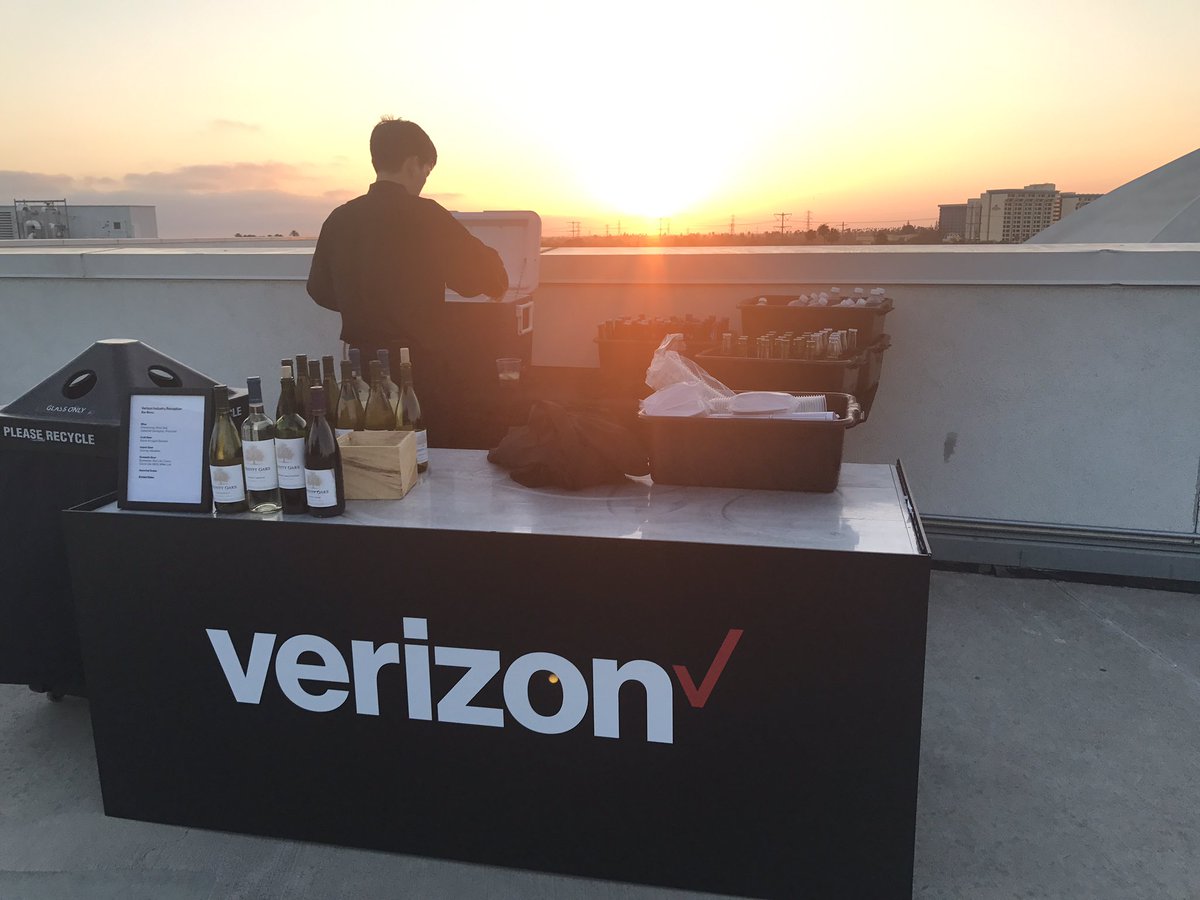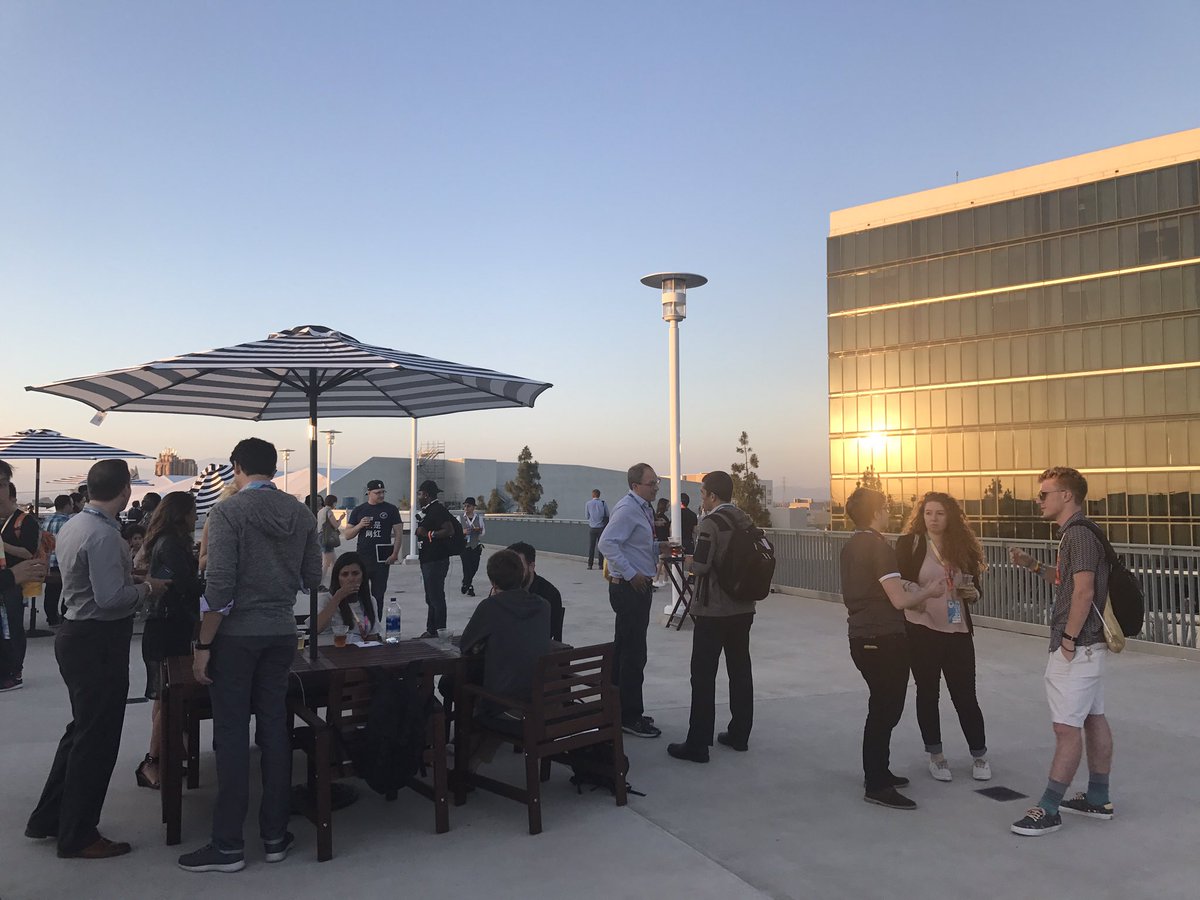 7. Twix Prom
Twix Prom took over the Arena on Saturday night with DJs and dancing.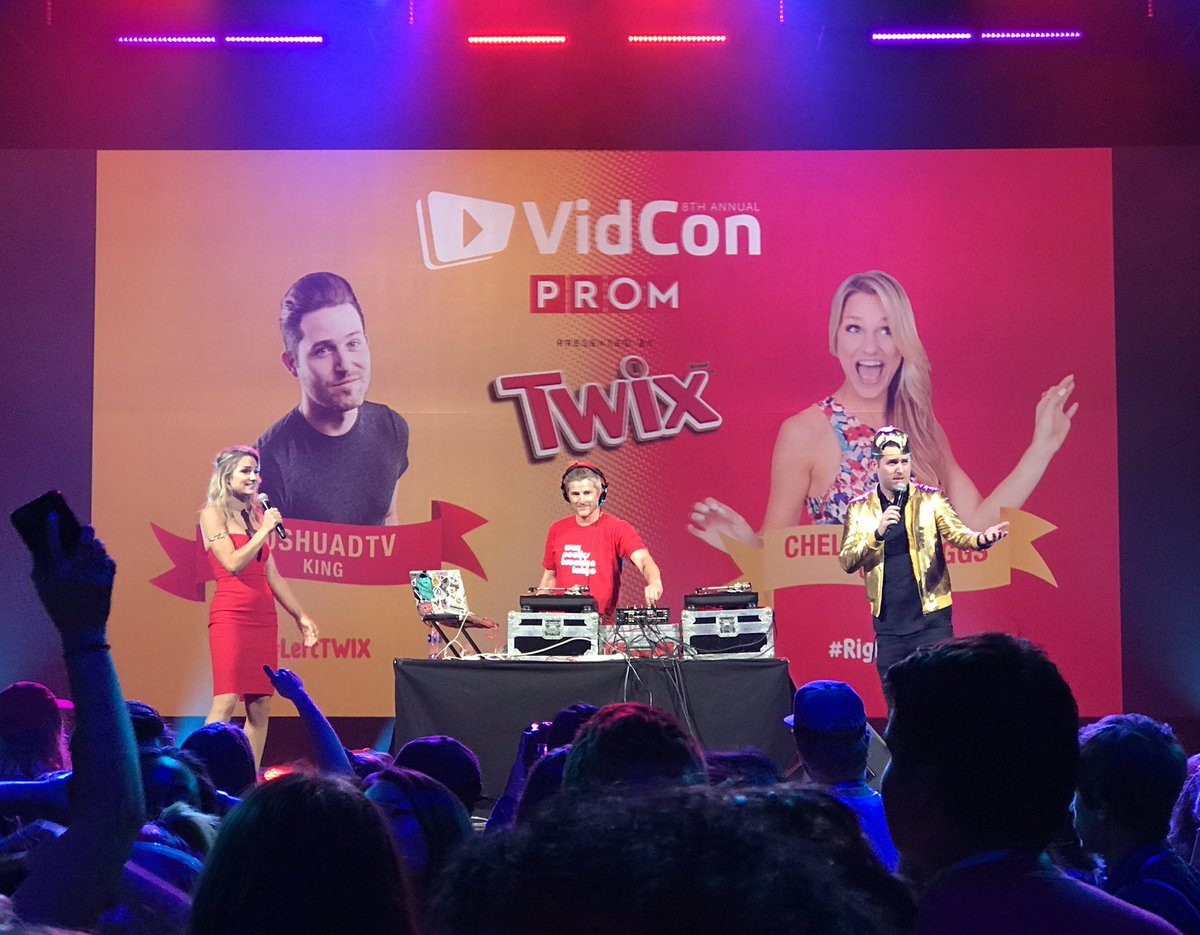 Problem is: they ran out of Twix samples! Plus if you're over 21, you felt kinda like a chaperon.
Twix Prom. #VidCon #RightTwix #LeftTwix #TwixProm @twix pic.twitter.com/eGvFirXzqa

— Digital LA (@DigitalLA) June 25, 2017