VidCon celebrated its 10th anniversary with panels, creators, TikTok, pet influencers, parties and more July 11-14 at the Anaheim Convention Center.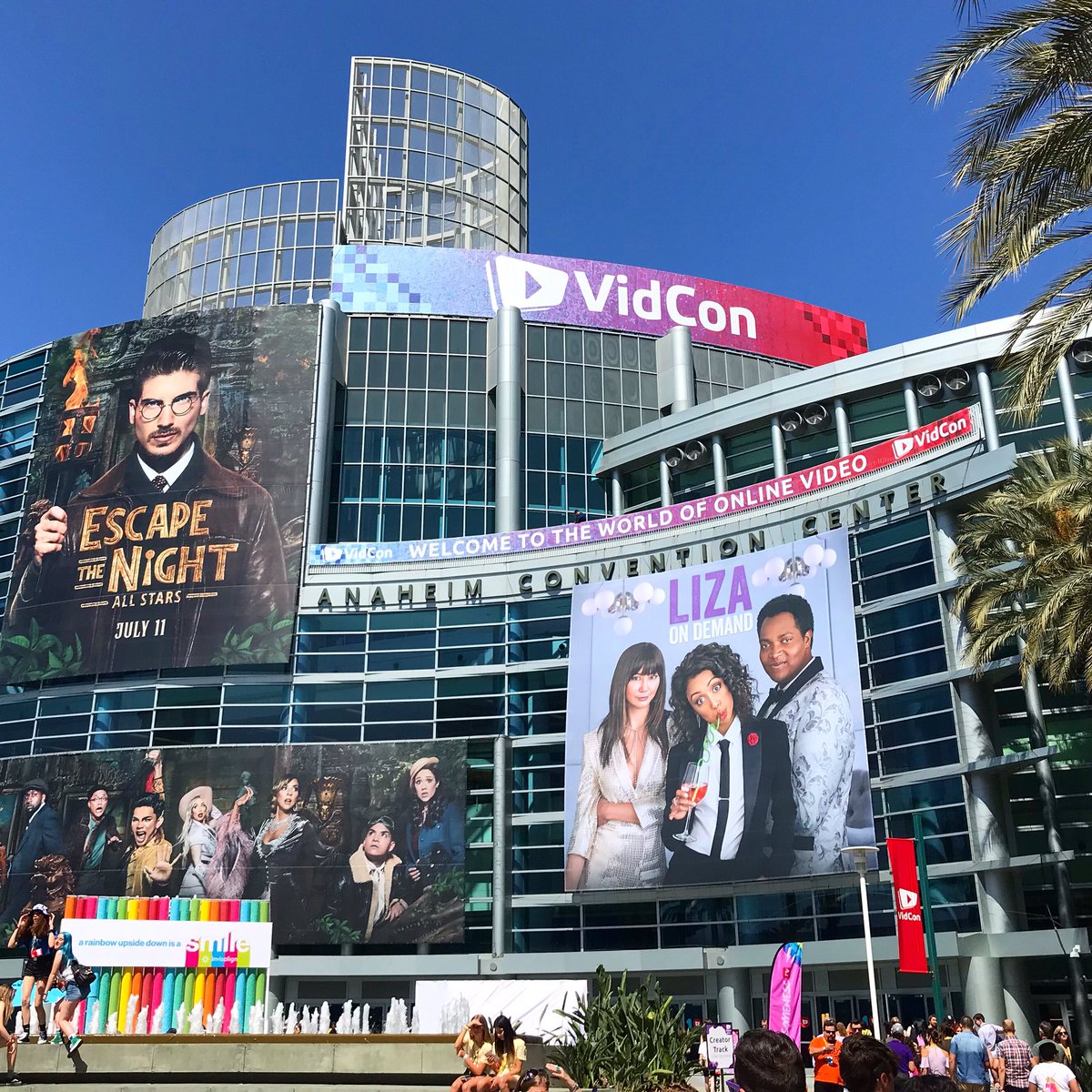 VidCon has come a long way in the past 10 years since we attended the very first VidCon in the basement of the Century City hotel in 2009. It has grown in size from a few thousand attendees to estimated more than 75,000 in 2019. Started by Hank and John Green as a creator family conference, it has since been acquired by Viacom, which promotes Nickelodeon, BET and its others properties extensively. Corporate sponsors setup lavish displays and photo opps on the show floor for creators and fans to take pics and hopefully share on social media. YouTube, Fullscreen, Adobe, and Studio71 hosted creator-only lounges at the Hyatt, and creator parties both on site and off site. Also added: Esports, gaming.
WHAT'S NEW in 2019
First VidCon Creators Honored, The creators who attended the first VidCon were recognized via a panel, and made a guest appearance on stage at the Night of Awesome closing ceremony.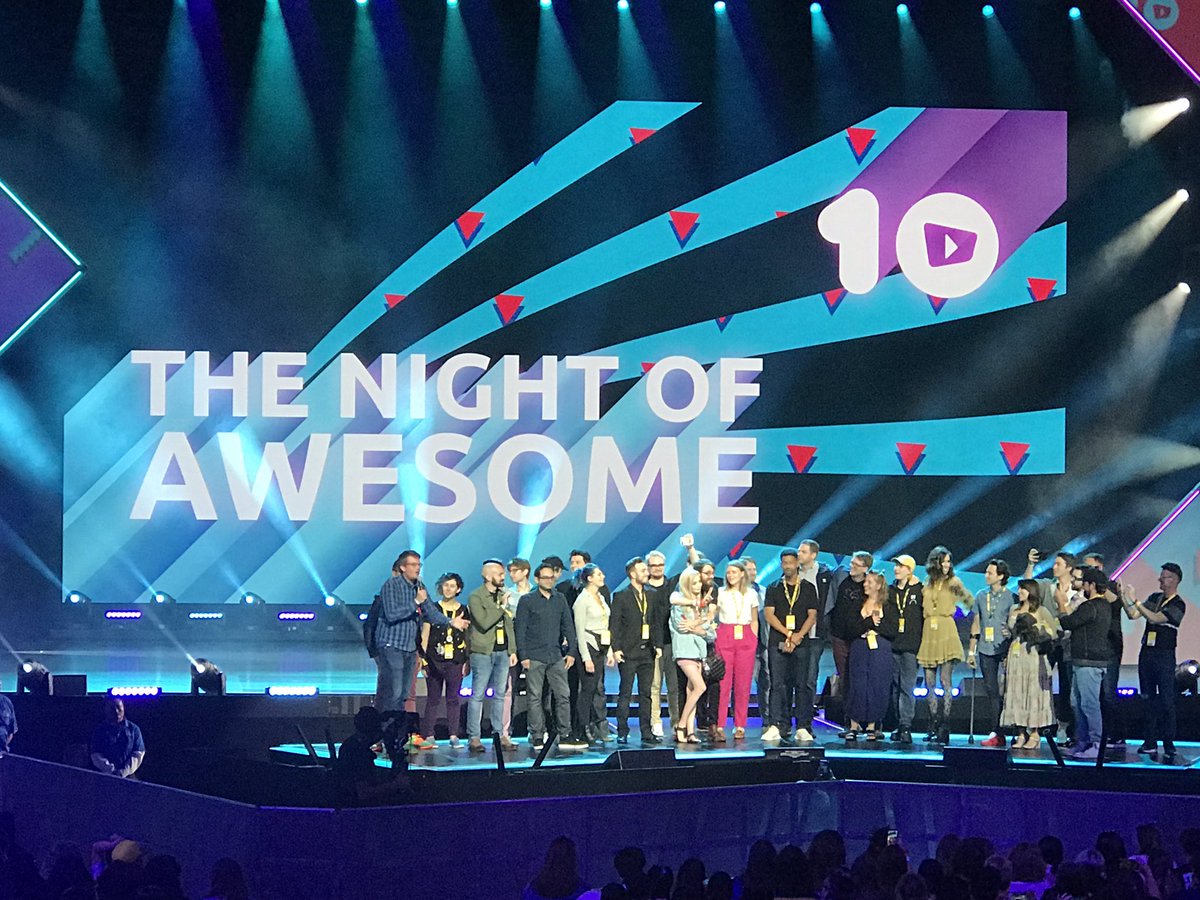 TikTok was the talk of the VidCon, with a new wave of energetic teens who like the playful fun vibe of the originally a sing-along app.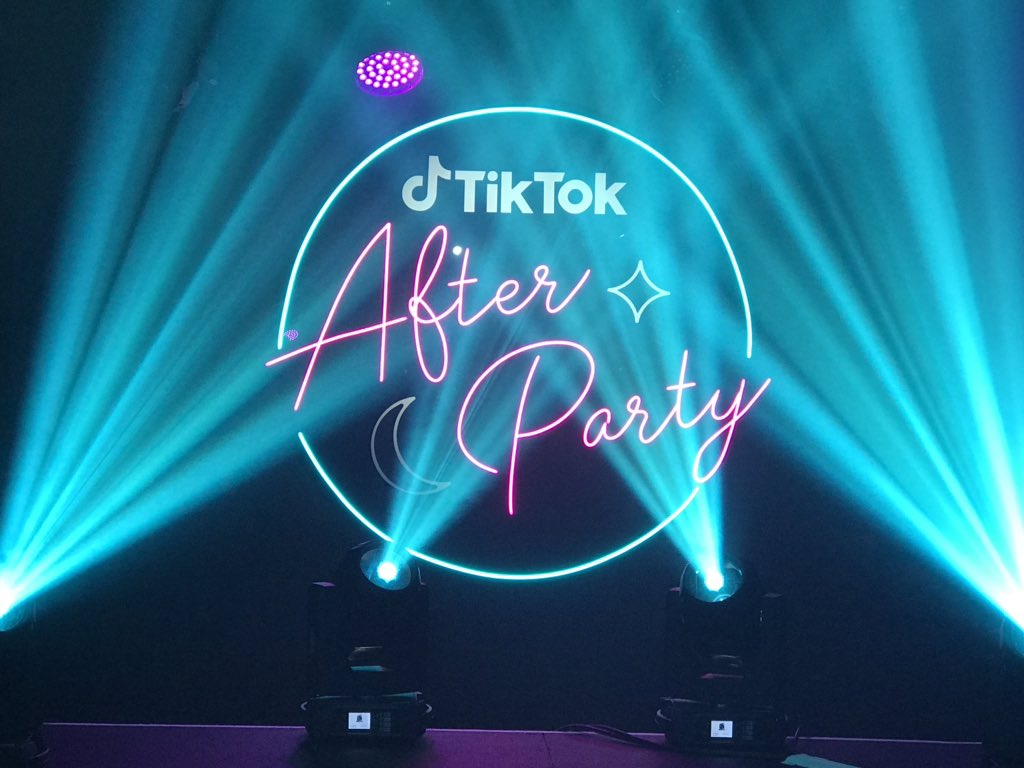 New TikTok creators with millions of followers attracted the same rabid fan followings like YouTube stars have. The biggest indicator of TikTok's success: The coveted TikTok After Party, which took over the entire Bowlmor bowling venue, with free food and free games. Creators could take photos and TikTok videos of course on the bowling lanes, which were decked in various themes including a western theme,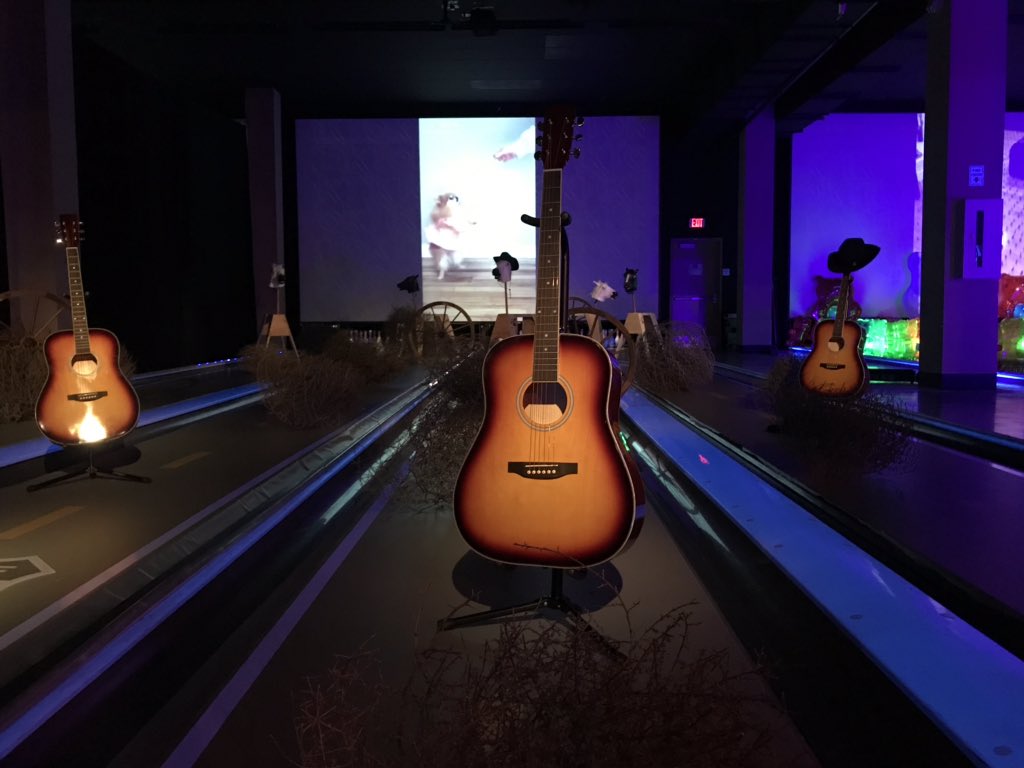 and gummy bear theme (related to a popular Haribo TikTok video).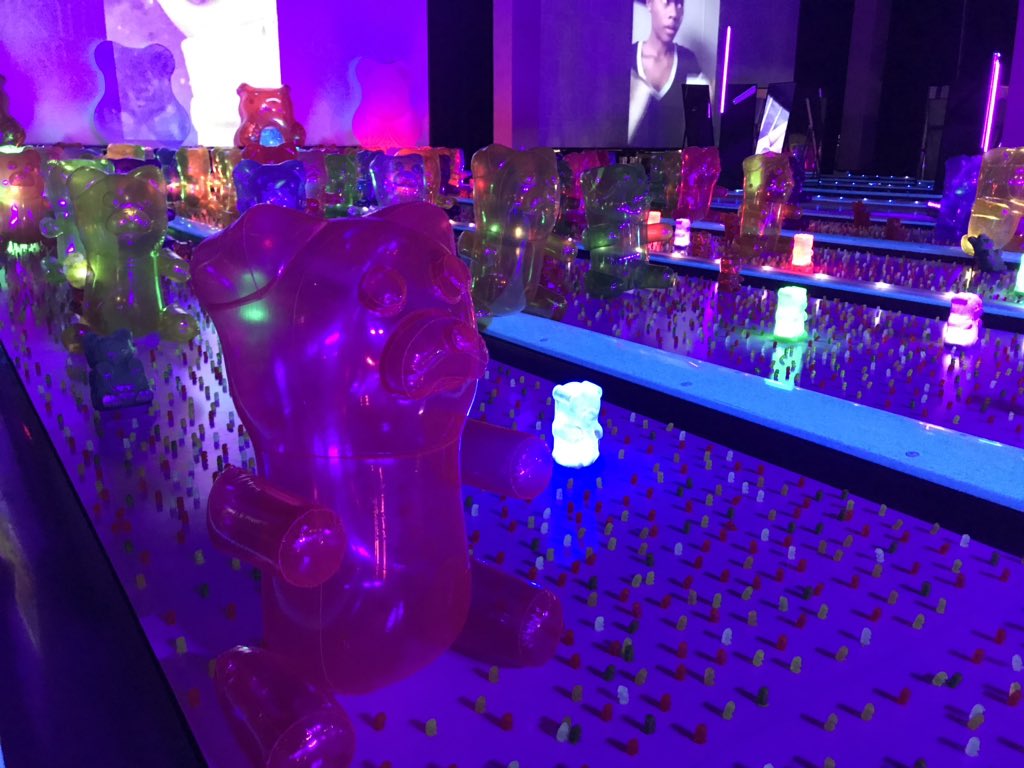 Like TikTok itself, its creators were there to have fun, not just stand around snacking on appetizers and drinks. Several TikTok performers sang on stage, with much audience cheering.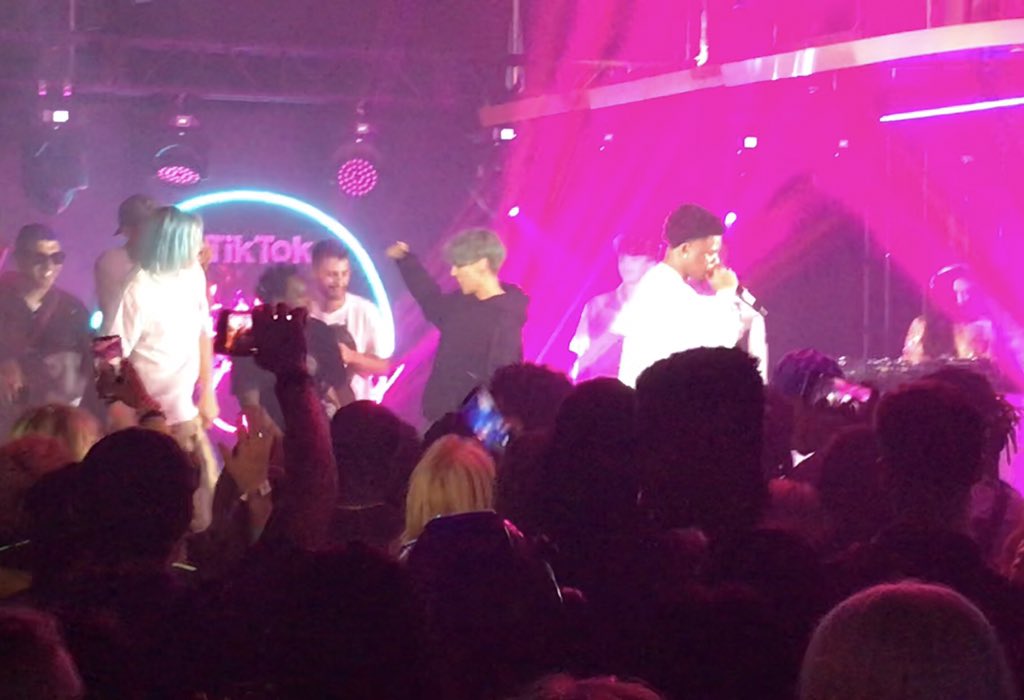 Attendees broke out into fun dance circles until late in the evening. The party was so packed, that some TikTok creators and industry executives weren't able to get on the guest list, or into the party itself, which seemed to hit capacity less than an hour after doors opened.
Pets: Dodo Pet Zone sponsored several panels and meet-and-greets featuring pet influencers, who have become very big with millions of followers. At the Turn Your Pet Into a Social Media Star, owners of pets with 500,00 to 4M followers gave advice to other hopeful pet owners who want to make their pet a celeb.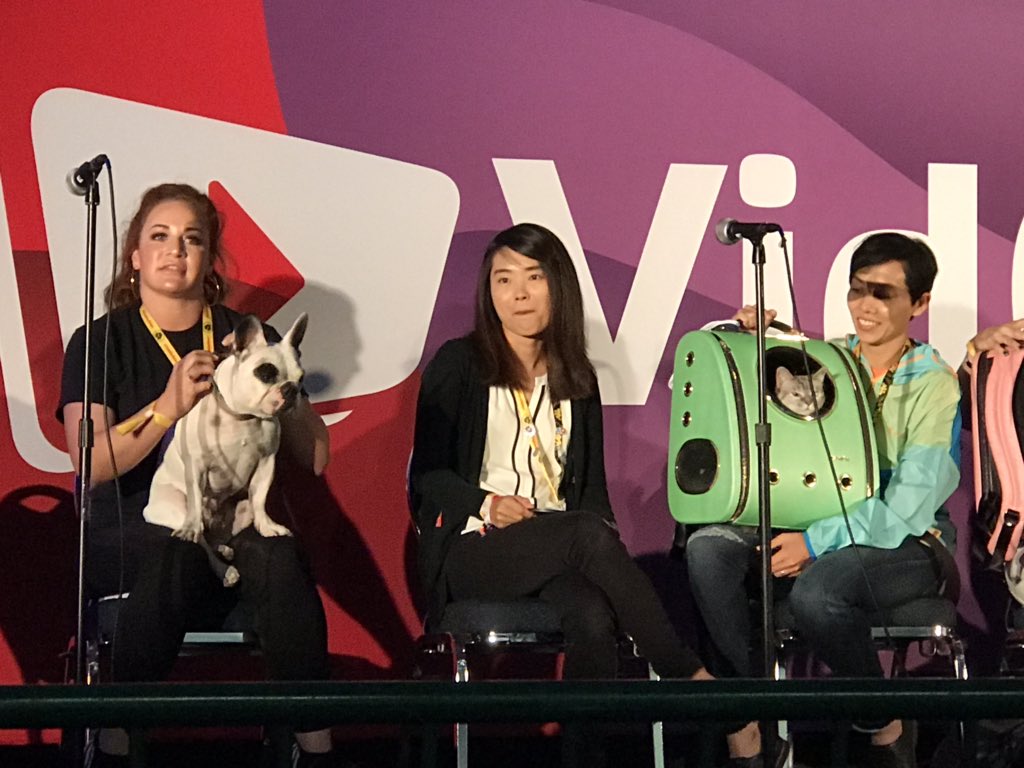 Tips:
– Go with the flow of your pet
– Express your pet's voice / personality
– What's one unique trait about your pet people will talk about / share? Emphasize that so your pet stands out
– Reply to IG commenters
– Create Community. Don't just post cute pics and wait for comments
– Use pet hashtags like #DogsOfInstagram
– Plan your Cross platform strategy: Start with Instagram: photos with cute photos and signature looks (clothing, tongue out etc). Add Instagram stories and IGTV – Facebook. People share cute pet photos/vids via FB – Tiktok can be for behind the scenes, family life
WHAT'S GONE 
Teen Stampedes. Gone are the teen stampedes that were a trademark of VidCon a few years ago, when hordes of teen fans would chase their favorite YouTube star (crush) through the convention hall and expo floor for a selfie. Nowadays, top creators usually don't enter the public spaces. Instead, they go through secret back hallways to appear on stages that have guardrails and security, do their panels or signings, and then disappear backstage to avoid fans. And meet-and-greets now require lottery reservations that are booked quickly. Some teens we talked to who "just want to see a creator we know" found it difficult to find anyone with the new security rules. The new security rules take a little of the excitement away from the VidCon show floor, but are necessary to ensure safety of both creators and fans.
Controversial YouTubers Logan and Jake Paul, Shane Dawson, and dozens more were not invited. Now that VidCon is owned by corporate Viacom, the conference wants to keep distance from the controversial creators.
Top Beauty Influencers also seemed to be absent, probably because they go to BeautyCon and other beauty and fashion focused conventions.
Snapchat used to be featured on panels a few years ago, but this year, you would hardly know Snapchat existed.
PANELS
Highlights from select panels:
How to Stand Out on Instagram Panel featured Instagram product managers giving practical tips for more effective Instagram across Instagram's four 'surfaces' is what they call it: Feed, Stories, Live and IGTV.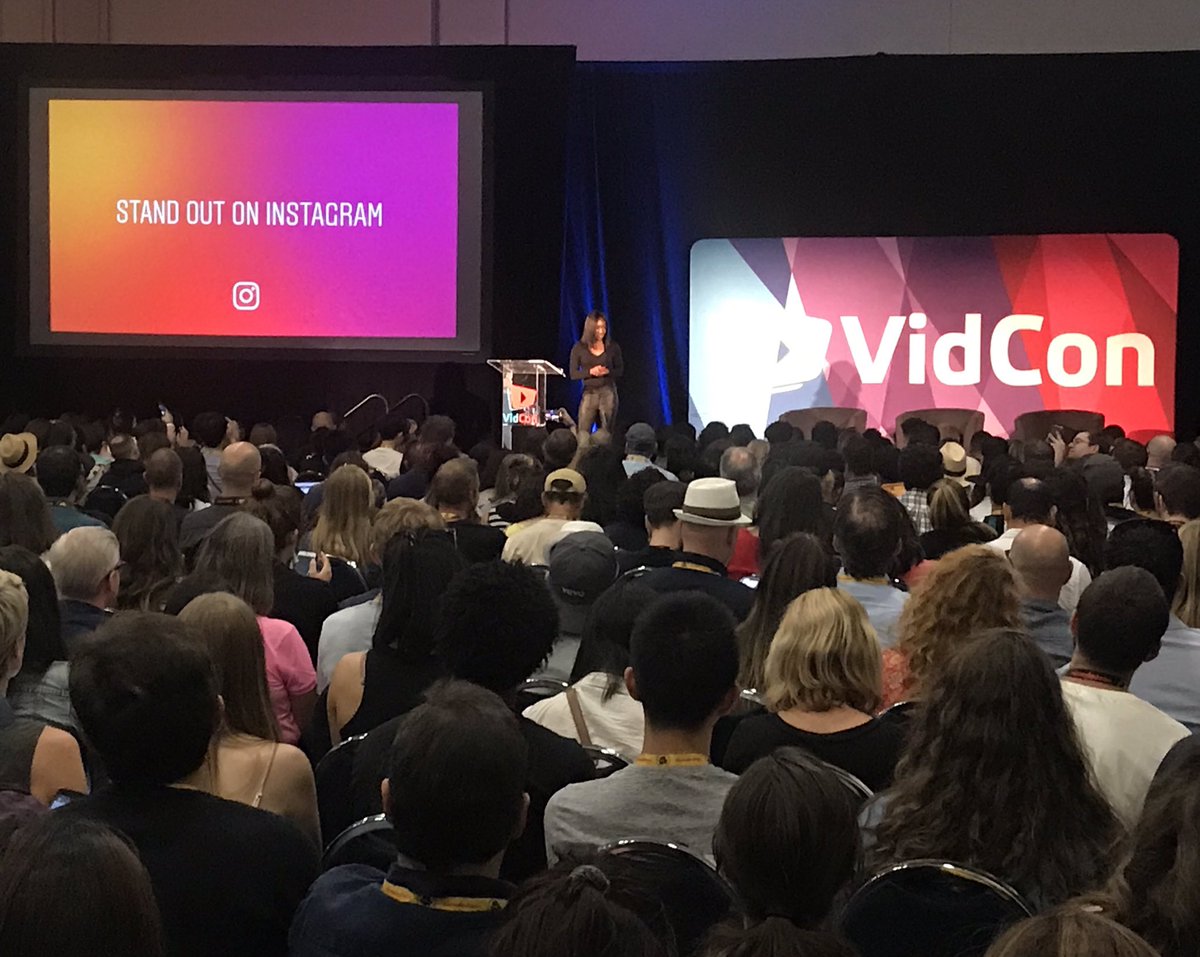 Feed: 1 photo every other day. Reply to comments to create conversation. Use hashtags.
Stories: 5-8 per day. Use interactive stickers like countdown, poll, questions. Create highlights. Repost followers
Live: Go live once a week. Moderate comments
IGTV is your show with 3 min + vids. First 3 seconds of your iGTV should be eye-catching. Create a cliffhanger at 60 seconds, and call to action. Promote when you will release your IGTV like promoting a show to drive viewers.
Prince Ea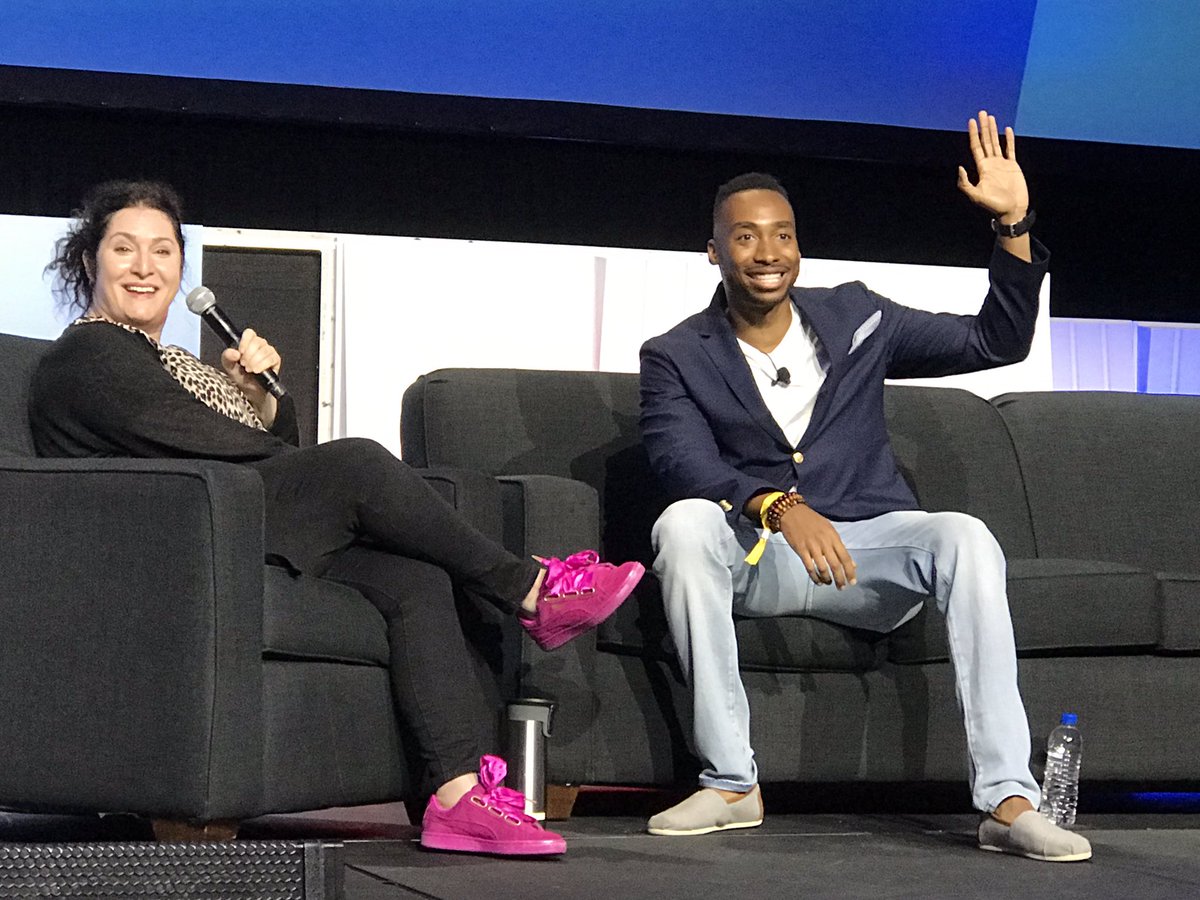 Prince Ea hip-hop artist turned inspirational speaker and content creator, discusses importance for creators to be positive and emphasize positivity 'It's through hope and positivity that we move people
Creator Monetization Panel with Baidu, Jukin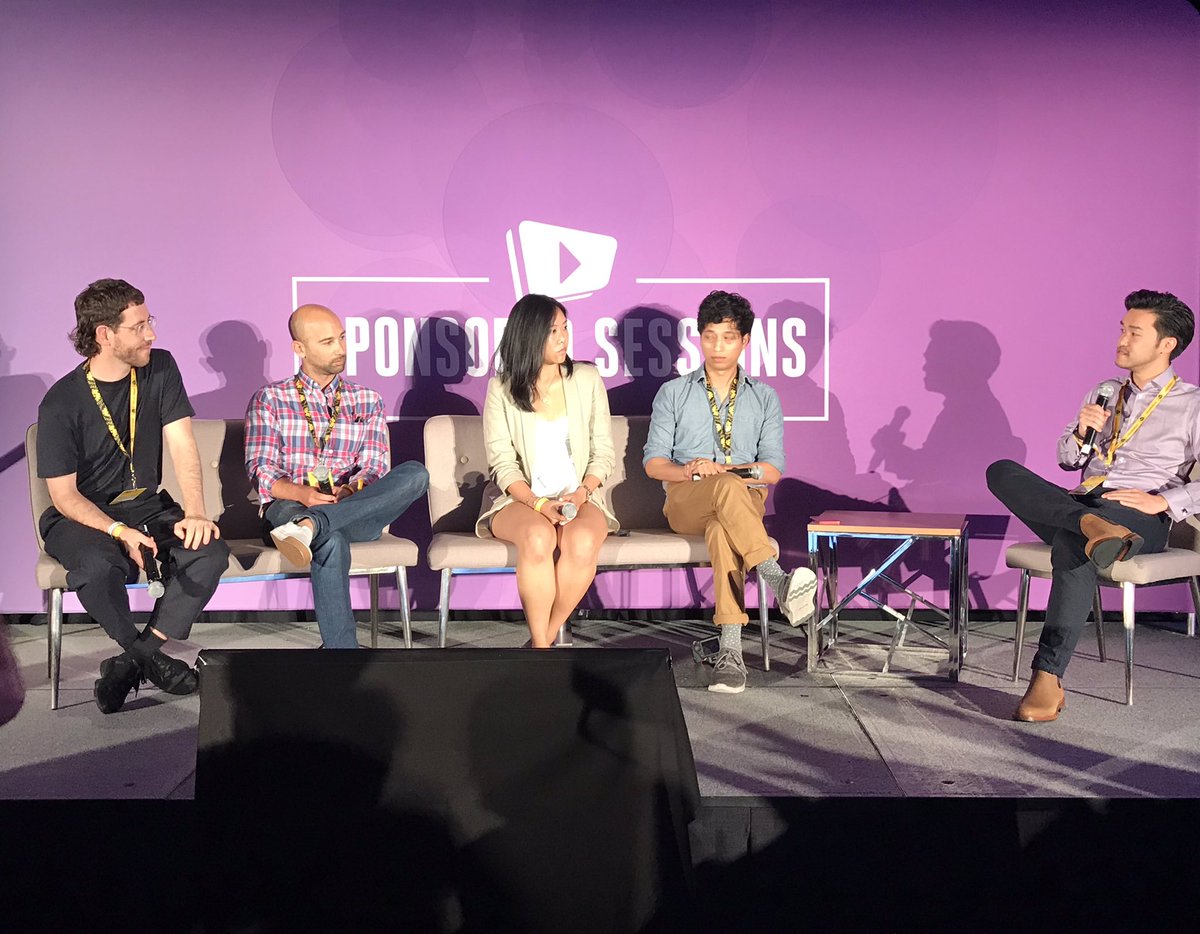 – Create your content with brands in mind. Brands have refused to work with a creator because they found one bad / controversial video or post. 
– Do your research. Contact marketing departments with your idea for their brand that fits their brand objectives, voice and demographic.
VR, AR and Influencers
Ted Schilowitz, futurist at Paramount, described what's next for VR. We are moving from box-on-face VR goggles to Mixed Reality like Magic Leap.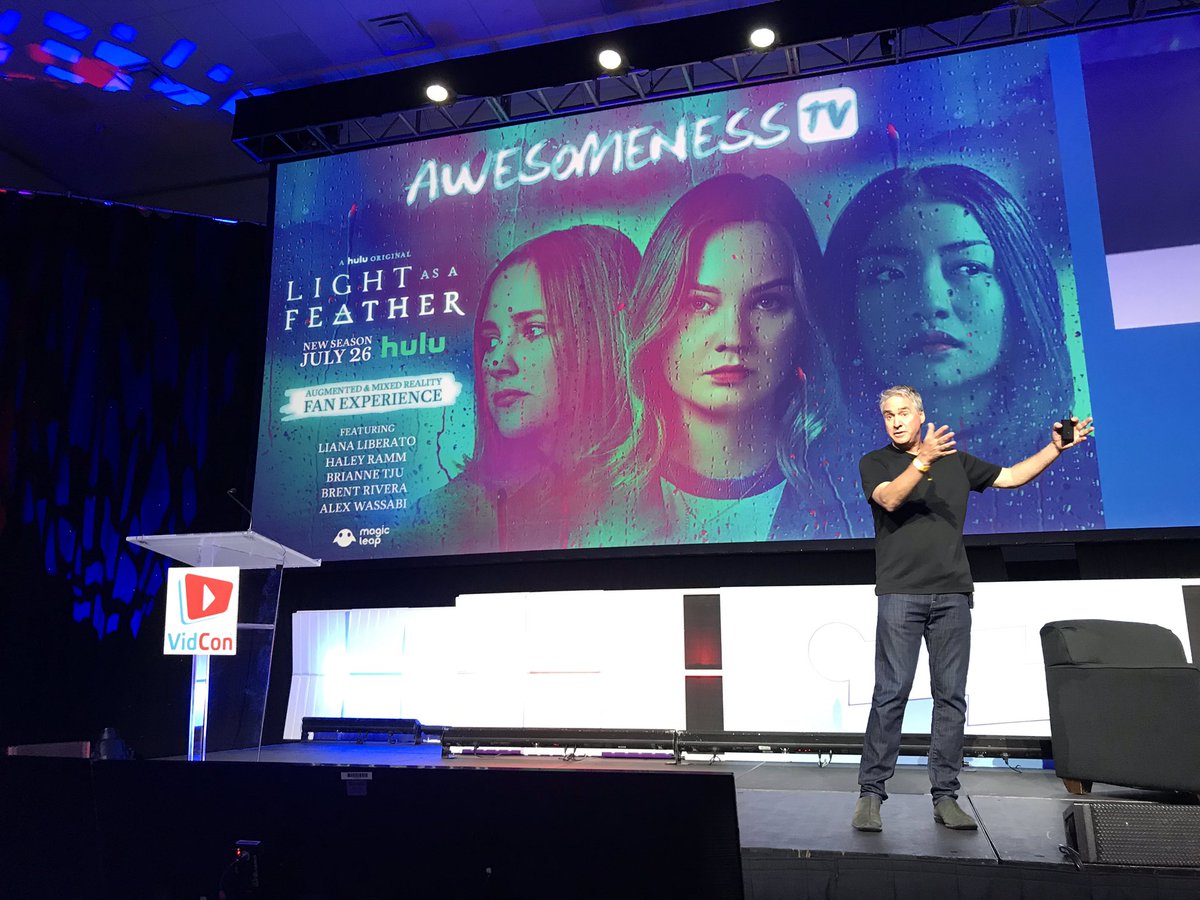 He said that YouTube creators and influencers are getting into Mixed Reality too, like in the Hulu original Light as a Feather, which fans could try on the VidCon show floor, and creators could try in the Viacom lounge.
Coming Out Panel featured several LGBT creator discussing how they came out both to their family and friends, and also to their fans.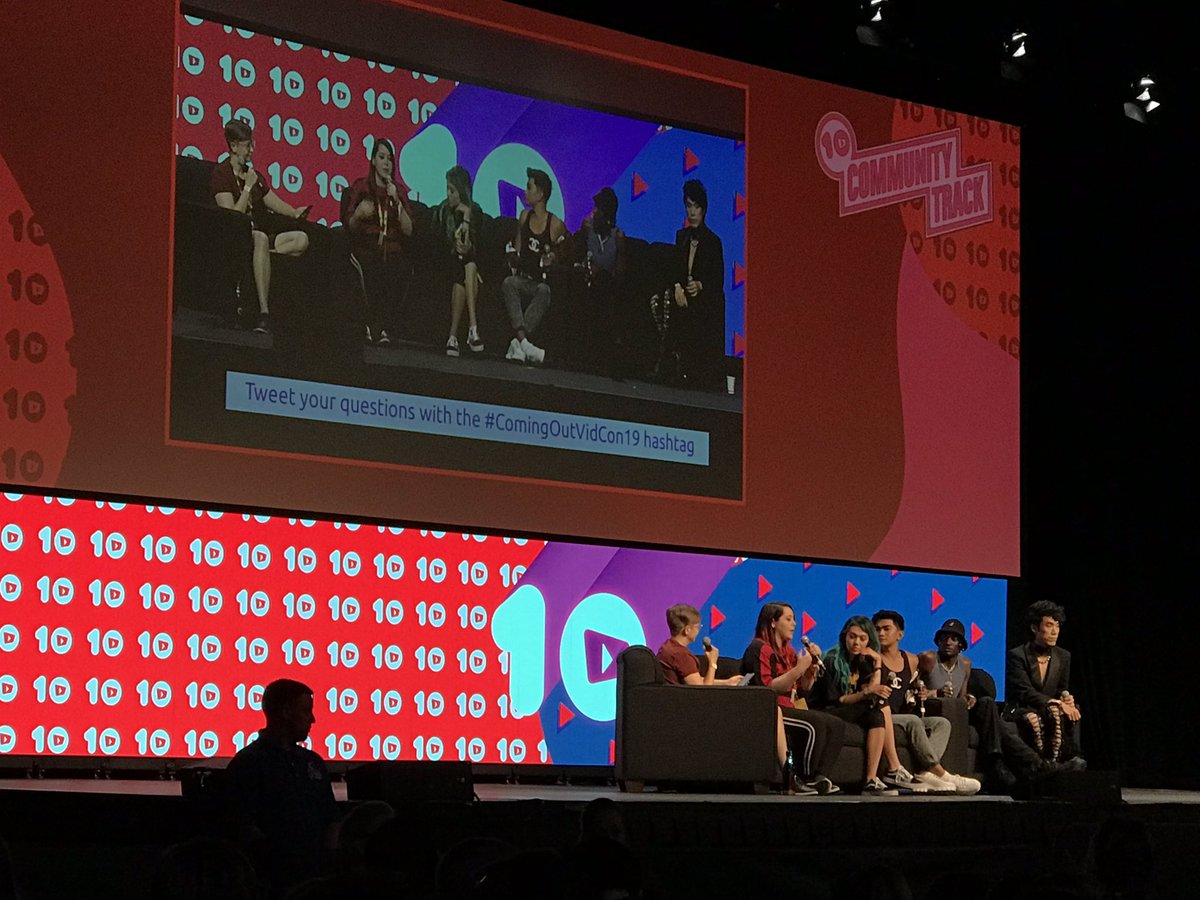 'I came out on Twitter. But I wish I didn't," said one speaker, because that's how his parents found out. He wish he had told his parents first.
"I became a gay meme when I came out," said another speaker.
"There is a family waiting for you with open arms,' said Eugene of The Try Guys. 
Adobe Premiere Rush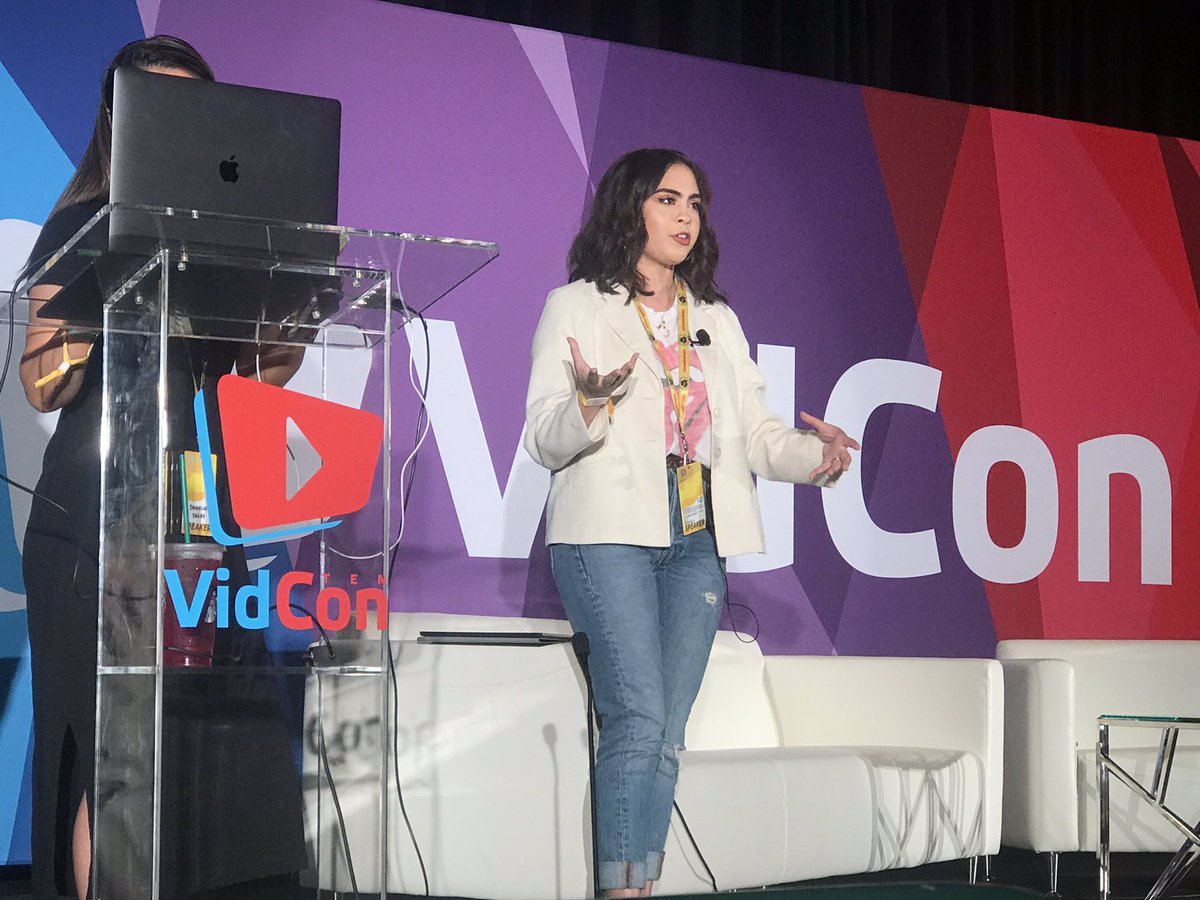 Creator Jessica Nesitadt described how Adobe's new Premiere Rush video editing app helps creators make more engaging videos on the go via phone. Use custom titles and fonts match your style. Use Speed up/ Slowmo, Free Music tracks and sound effects, and build your Asset library.
Influencer Marketing OGs panel featured speakers from Taco Bell, Jamba Juice, YouTube describing their early days working with influencers. Taco Bell social media marketing managers worked with early influencers who tweeted they would be at an OC Taco Bell in 2 hours. When 500 people showed up – and the police to shut it down – they realized social media is a thing.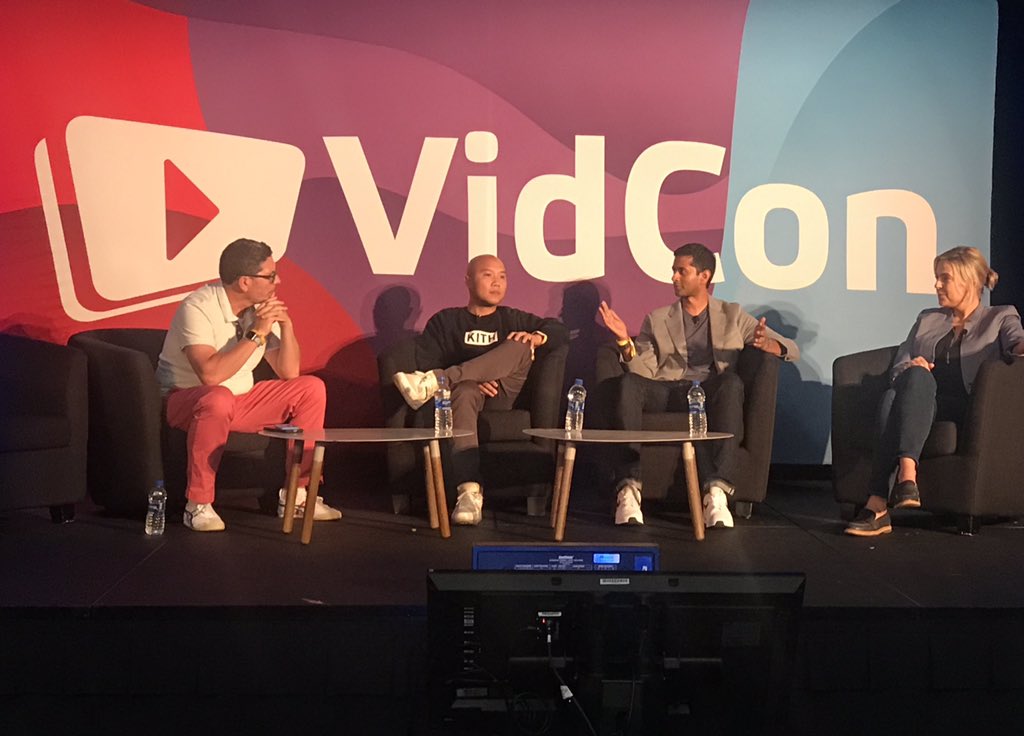 ACTIVATIONS
Invisalign took over the VidCon plaza again, with several activations created by LA based Mirrored Media.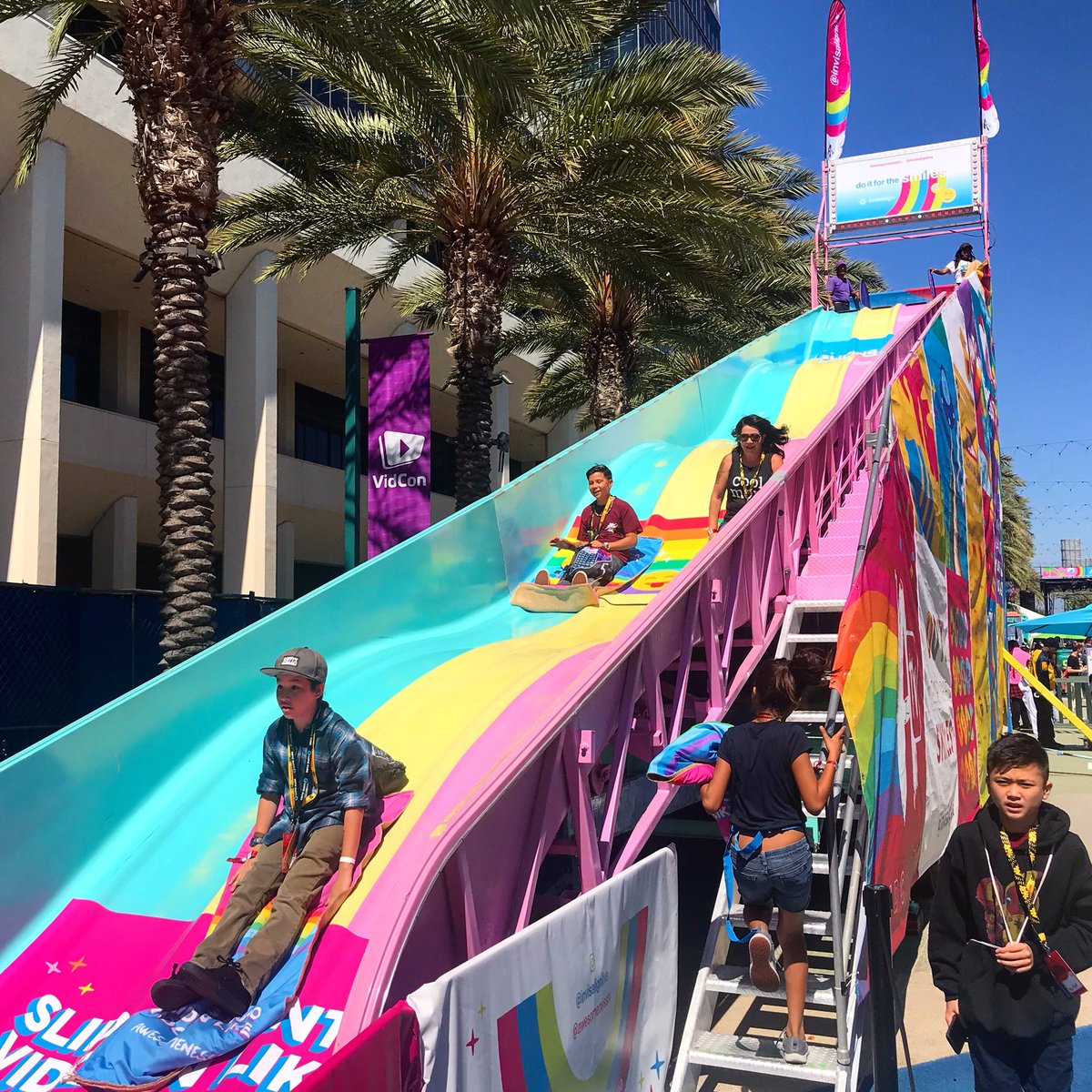 Attendees could slide down the fully branded Invisalign slide, terrific for photos, videos and boomerangs. Attendees could also get free candy all day long at the huge candy machine.
PARTIES
TikTok's big creator party was THE hot ticket over VidCon weekend. Not bad for its first VidCon party. See description above.
Studio71 hosted its party at the House of Blues. Studio71's party has become the big closing party for creators and industry at VidCon.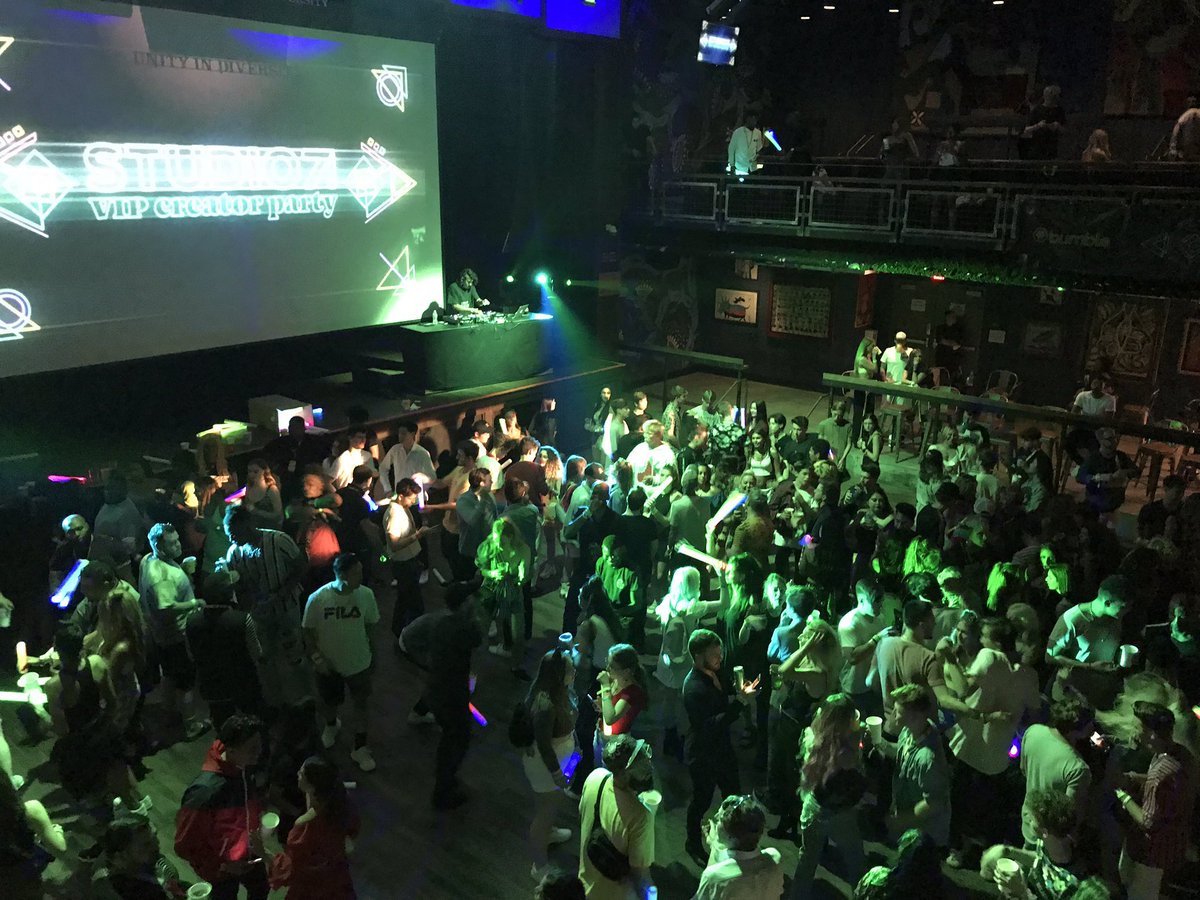 Studio71 partnered with sponsor Bumble to host dancing on the main floor,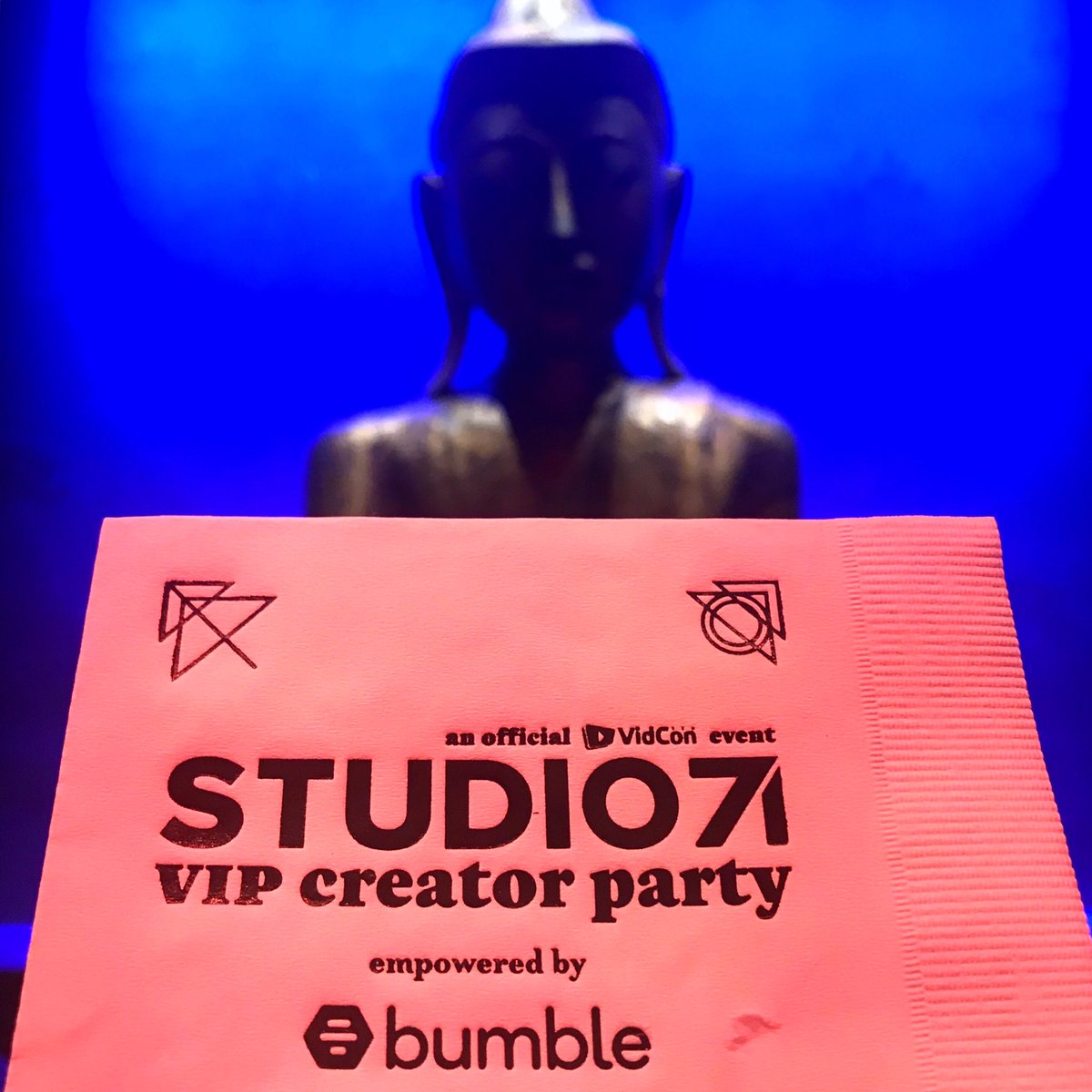 and industry executive cocktails in the Foundation room.