Our Digital LA VR crew time-traveled from the future to the prehistoric, medieval, ancient Egyptian, and interplanetary time periods to solve escape room puzzles to save the planet at the new Virtual Room in Hollywood.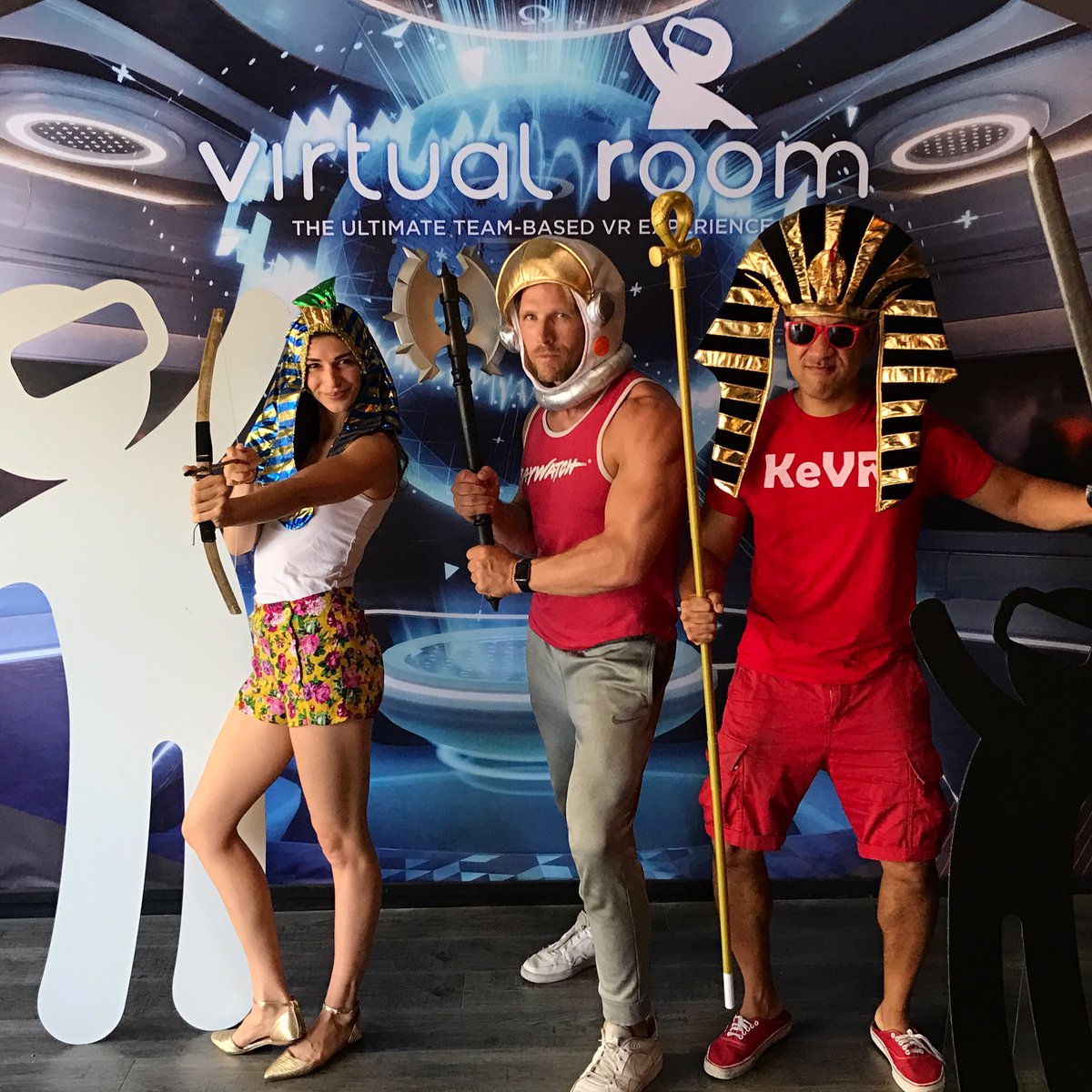 The Virtual Room venue-based VR opened to the public on Hollywood Blvd in January. It's the latest high-end location-based VR venue to open in the LA area in the past 1.5 years, along with IMAX VR at the Grove, the VOID's two Star Wars locations in Anaheim and Glendale, and the Survios arcade in Torrance. See our list of LA VR venues.
The Virtual Room currently has two VR games, Mission 1 and Mission 2, which can be played with groups of two-four people. Players but on VR headsets and grab hand controllers, They can talk via mic built into the headset, and virtually interact with each other, even though they play in separate rooms.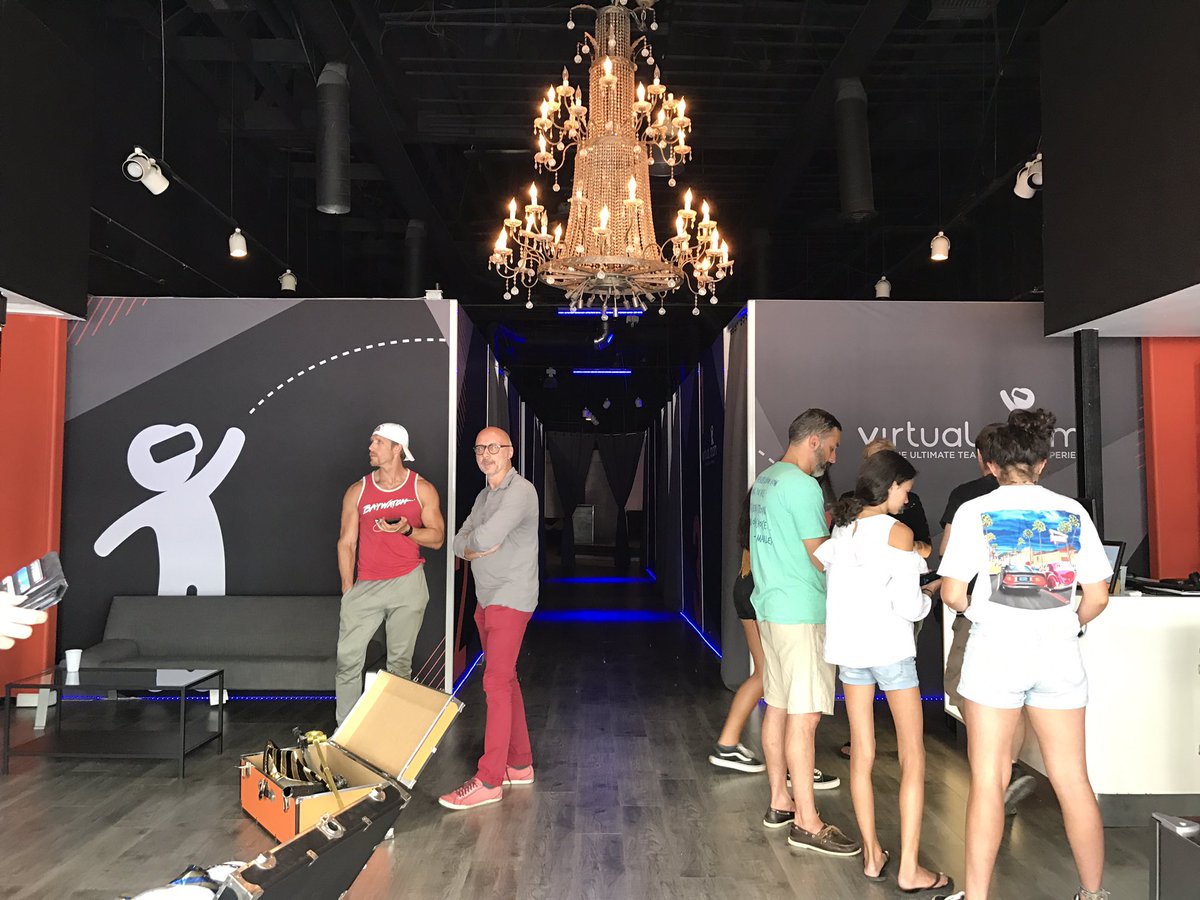 You start in a futuristic pristine white room that looks like something out of Cloud City or Starfleet Academy. Except when you look out the windows, it looks like Mustafar or Blade Runner. A computer narrator instructs that you must use gloves and a device to travel to five different time periods to solve mysteries that will help fix the past and save the planet.
You must work together with the other people in your group of up to four people to unlock puzzles in each of five time periods, and then get the time code to teleport to the next time period. You travel from the future to the medieval times, then to the moon, ancient Egypt, and a prehistoric canyon.
We aren't going to go into too much detailed description on each puzzle, because we don't want to spoil with any clues. We'll just say each level takes about 5-10 minutes, and look around to see how what you're doing can affect the environment, Myst-style.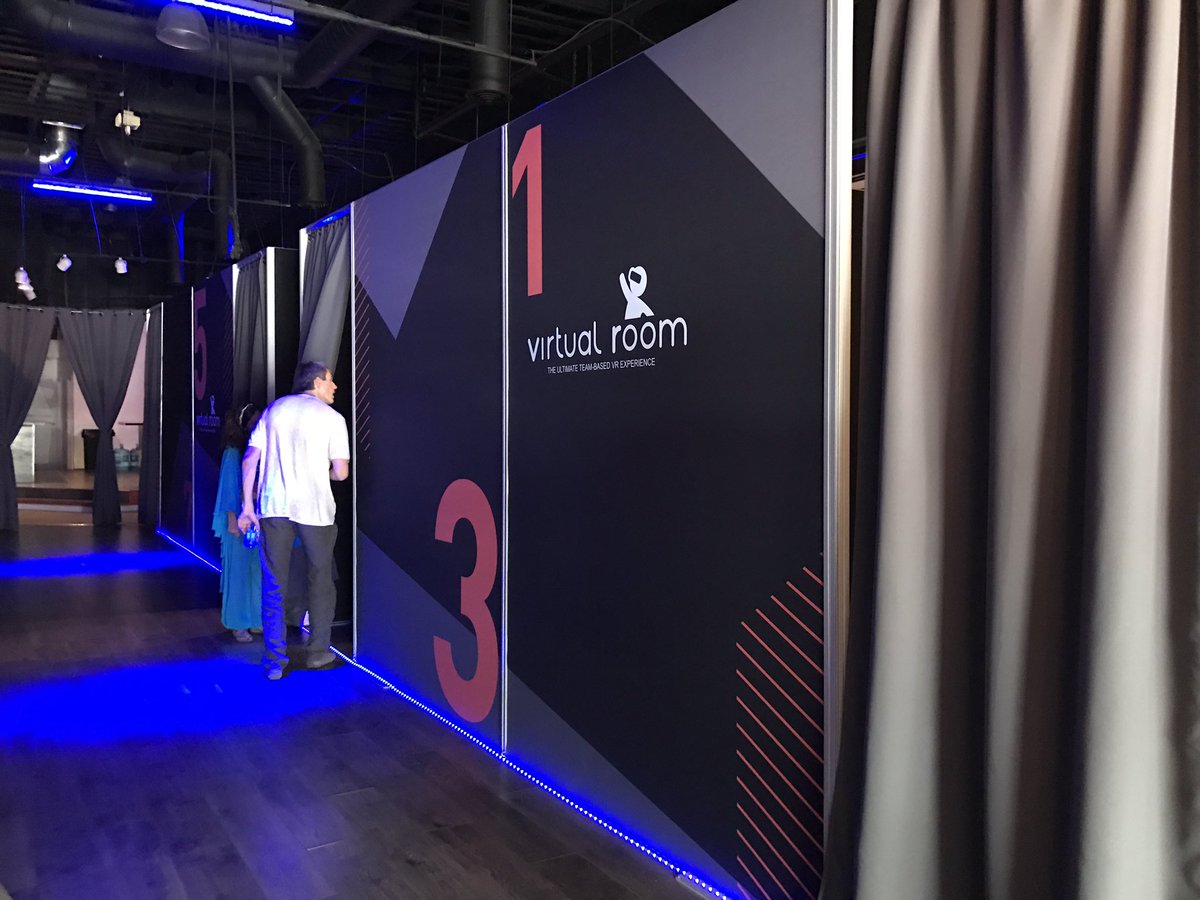 No fighting or shooting your fellow players, no zombies, no robots. Well, you can use bows and arrows to hit your fellow players, but there is no damage impact, and it's not really part of the game.
Our Digital LA VR crew Kori, Jason, and Kevin had a blast in the immersive experience. At each level Kori was able to solve the puzzles first, usually because Jason and Kevin were distracted throwing things at each other. Examples: Medieval times: Jason and Kevin grab the bows and arrows to shoot at each other, while Kori discovers the correct object to shoot at to advance to the next level. On the moon: Kevin and Jason immediately start hurling moon rocks at each other in the lighter gravity, while Kori has already solved the puzzle.
The entire experience teaks about 35-45 minutes, depending on how long it takes your team to solve each puzzle.
At the end of the experience, you can take VR selfies within the game that are later emailed to the email you signed in with.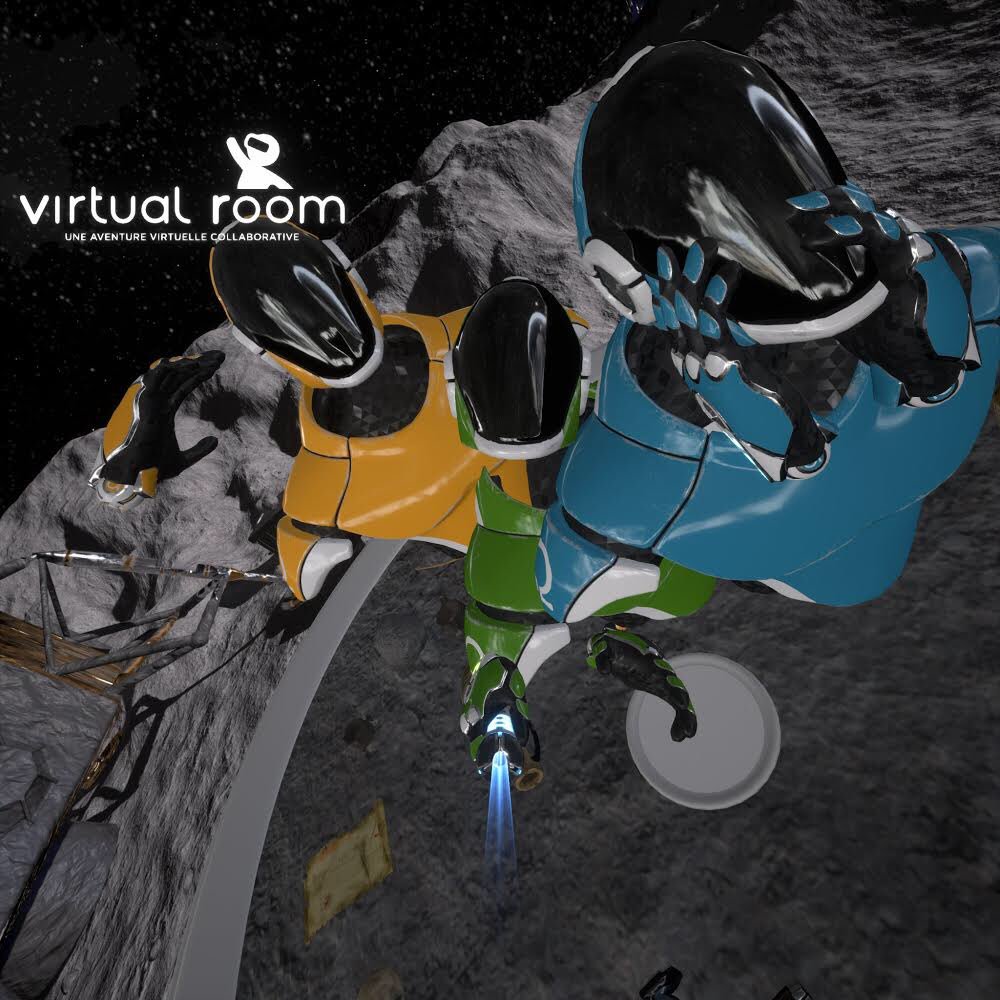 Also, you can take IRL selfies and photos with several props smartly themed to the time periods in the game including Egyptian pharaoh headdress and scepter, Medieval swords, axes, and helmets, and astronaut helmets.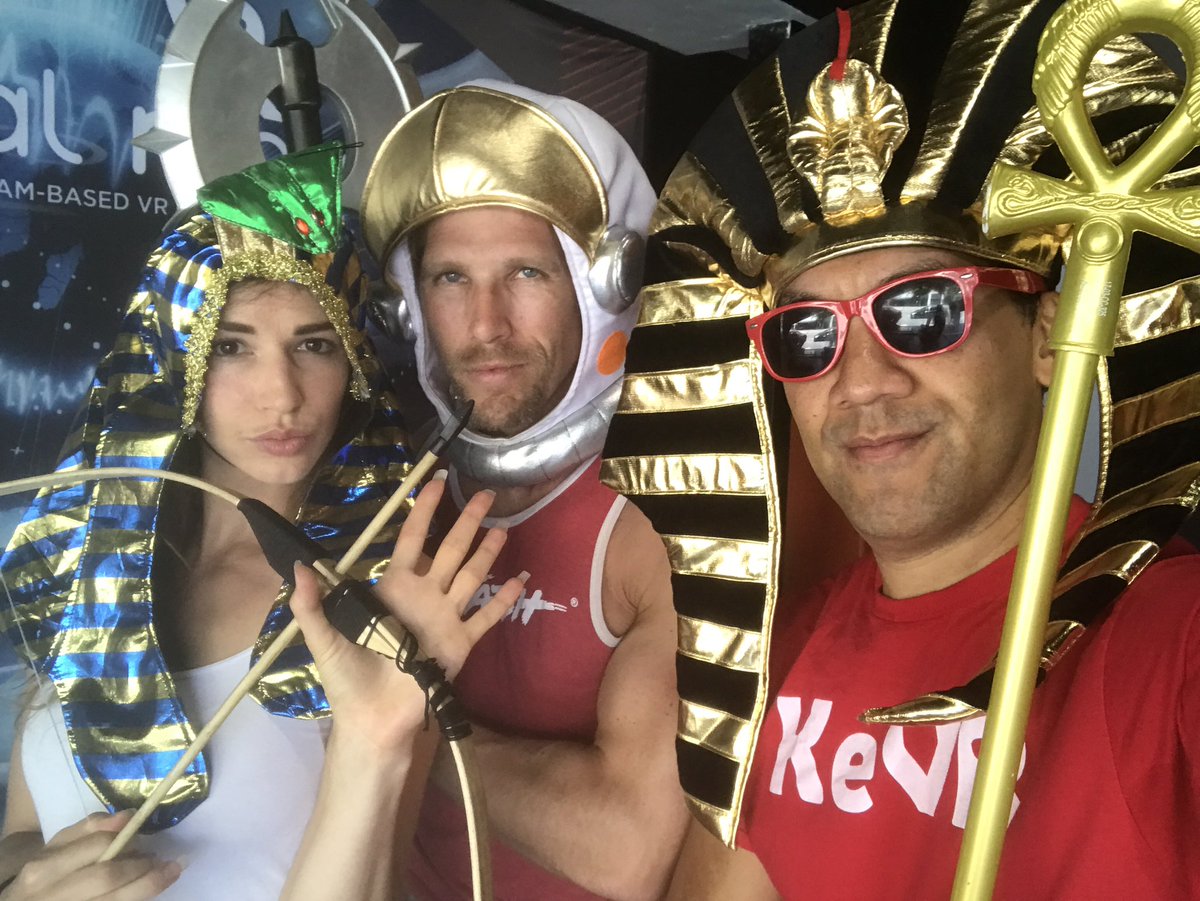 The Virtual Room Hollywood location is the first location in LA. There is a shorter 10-minute version featuring just the moon level at Madame Tussauds Hollywood, with a shuttle bus to take people who want to play the full game to the Hollywood Blvd location.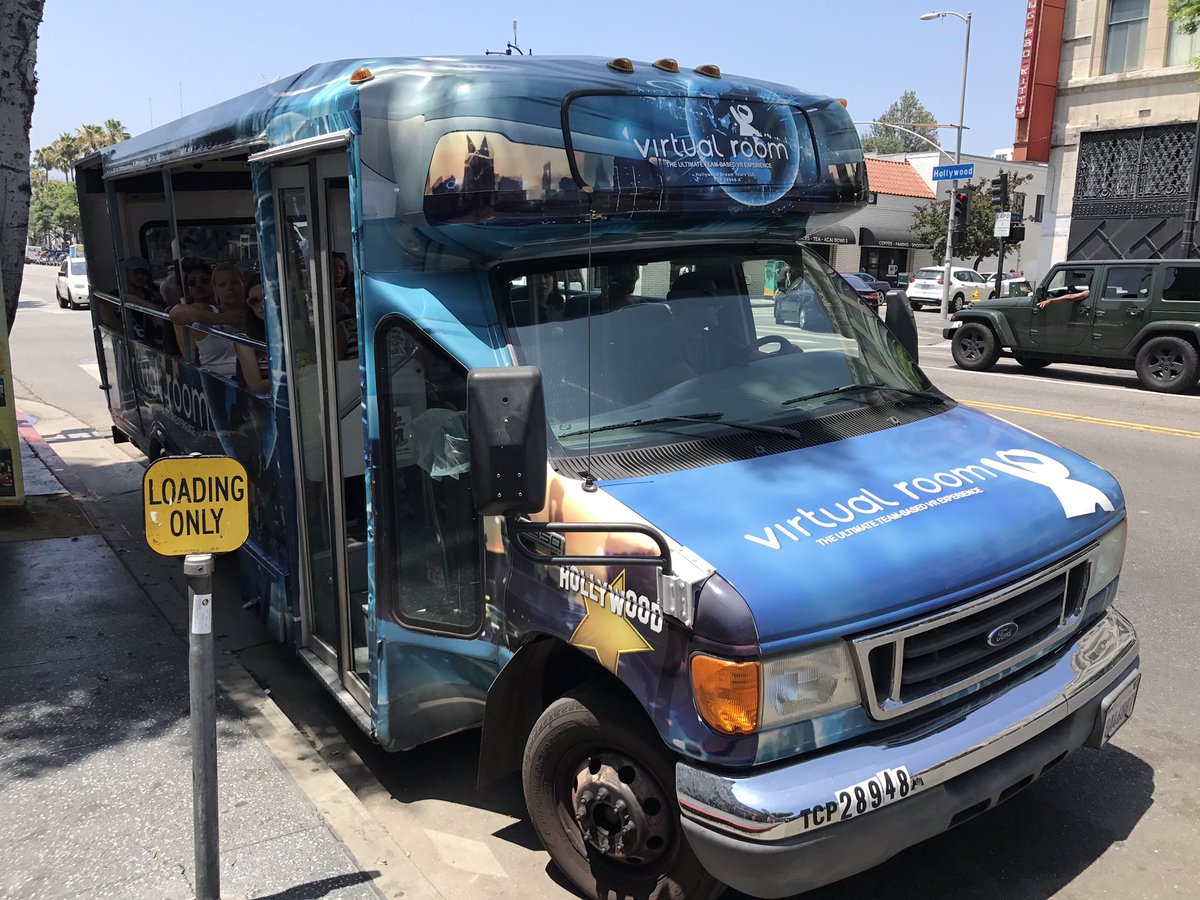 Virtual Room plans to open a Santa Monica location next month.
Virtual Room LA is co-founded by Gilles Amsallem, who also has run French Tuesdays monthly European networking group for the last decade. He said that when he first tried Virtual Room, made by a French VFX company, he was so amazed, he knew he wanted to get involved immediately.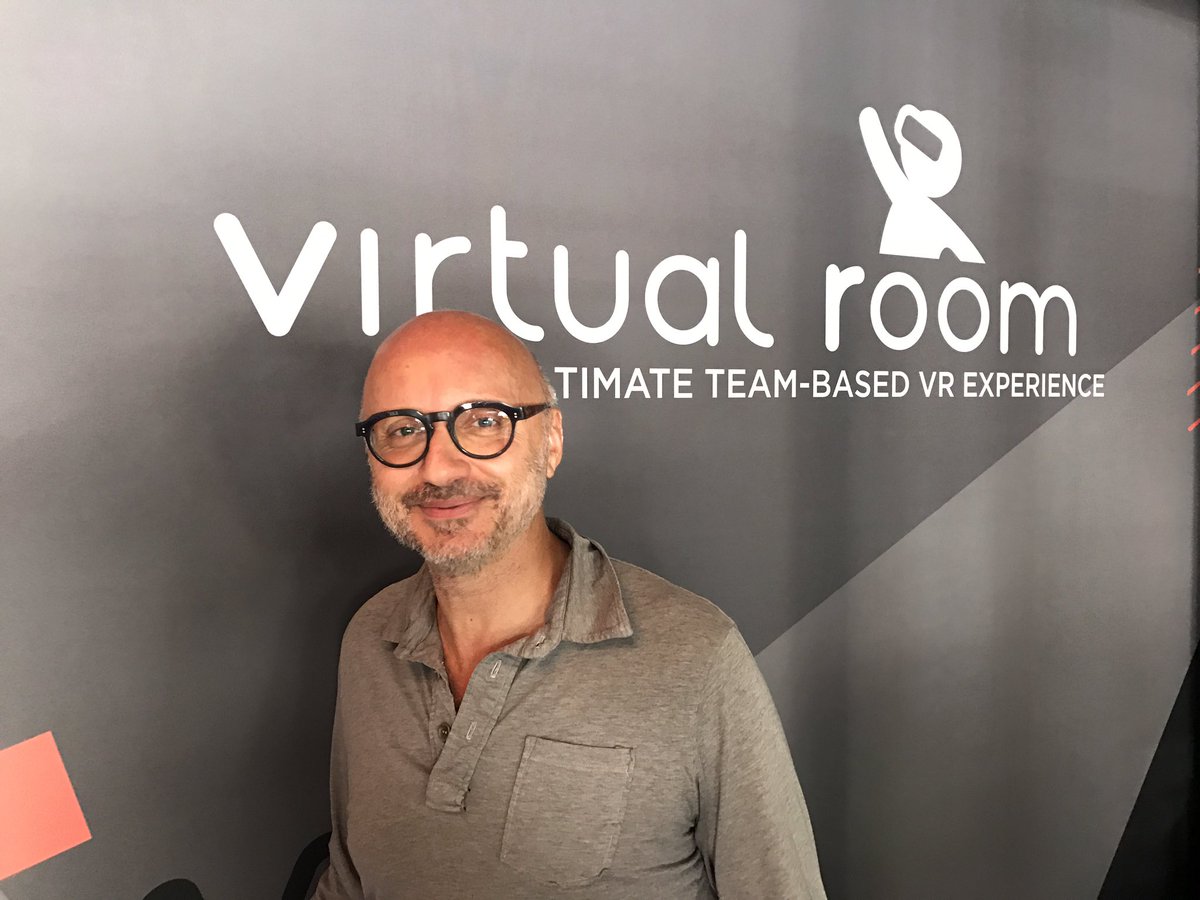 The French VR company works on the VFX in France, and can deliver a new game every 6-8 months, adding to the Virtual Room's collection of experience you can play.
Virtual Room is open daily in Hollywood, M-F 12p til 10 or 11p, and Sat-Sun 10a til 10 or 11p. Price per person is $29 off peak, and $37 peak for a 35-45 minute in VR experience, plus 10-15 minutes sign-in and instruction. You can be in and out in an hour or so. But you'll wish you could be in the VR longer. Virtual Room is also available for company team-building events, and has hosted several corporate groups of 10-75 people.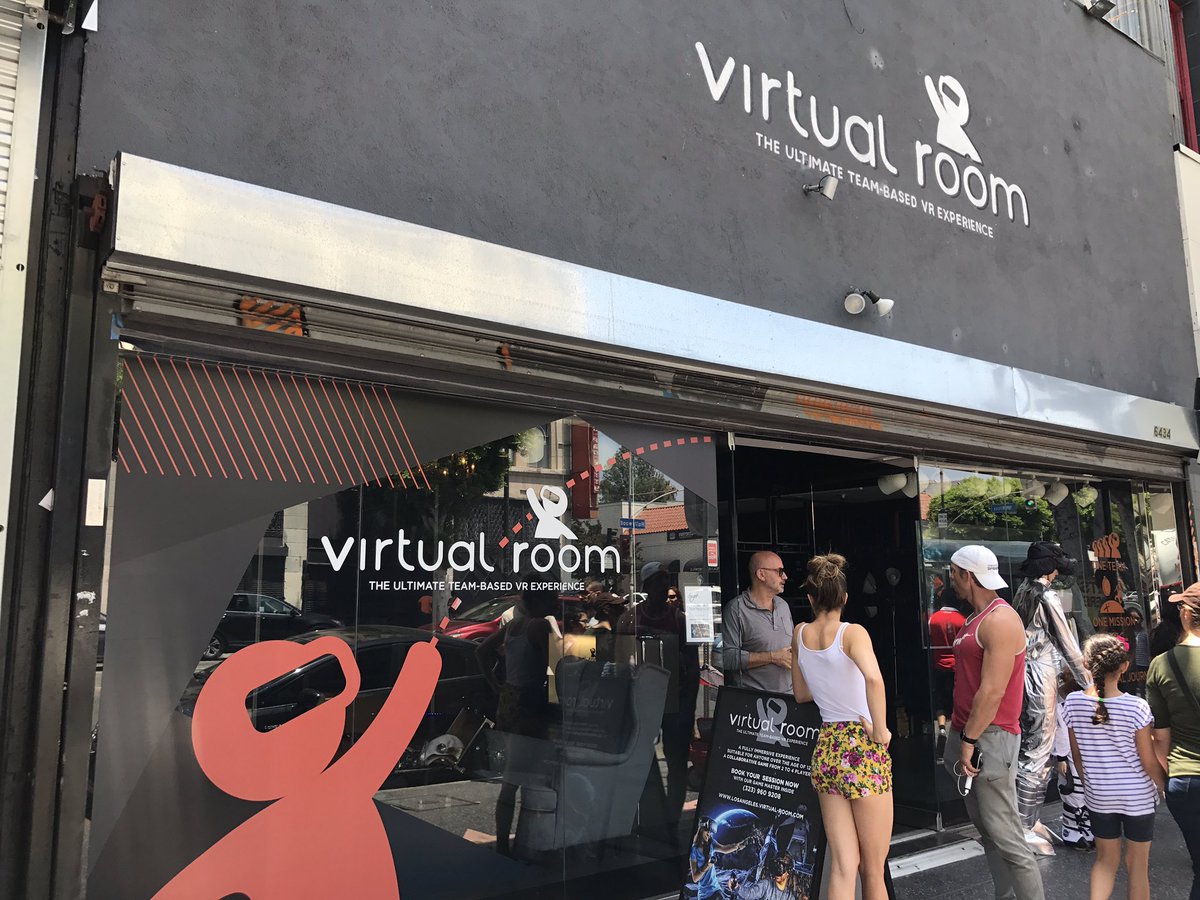 The second VR experience Mission 2 just launched a few weeks ago. It's similar to the first experience, with more complicated puzzles, and takes about 45-55 minutes. A bundle pack of Mission 1 and Mission 2 is available for $49.
For more details visit http://losangeles.virtual-room.com or call 323 960-9208