DOWNTOWN LA – Thousands attend the VRLA Expo at the LA convention center, including panels, hundreds of demos and more.
Highlights included the Microsoft Hololens mixed reality easter egg hunt (photo right) with AfterNow, where teams of four people explored a magic garden real environment to find five AR eggs that hatch with magic animals.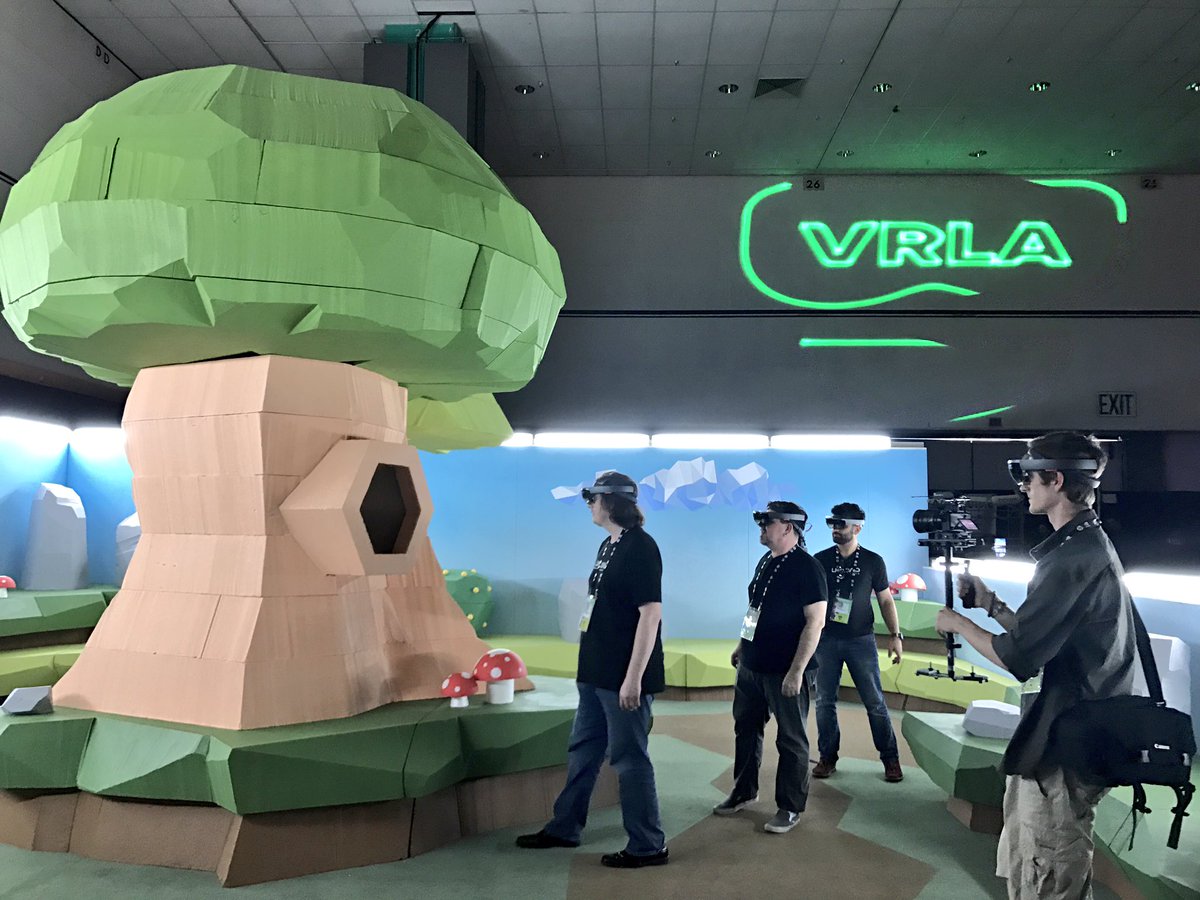 Other show floor action included VR Scout's split screen style booth with attendees doing Tiltbrush on one side and VR Scout's Malia Probst doing interviews on the other.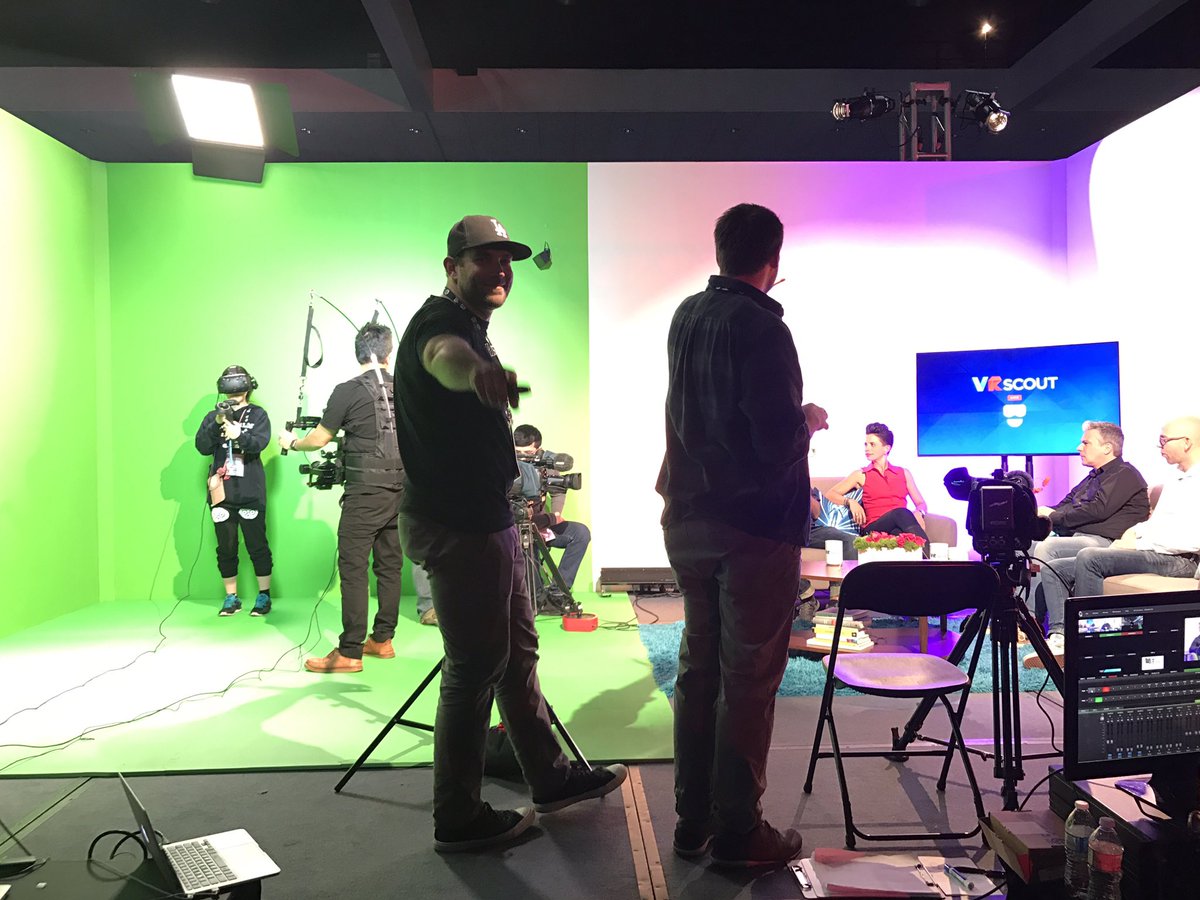 At Mindride's Cvrtain on stage VR, you use stage gestures to get the audience to applaud. Probably cures stage fright.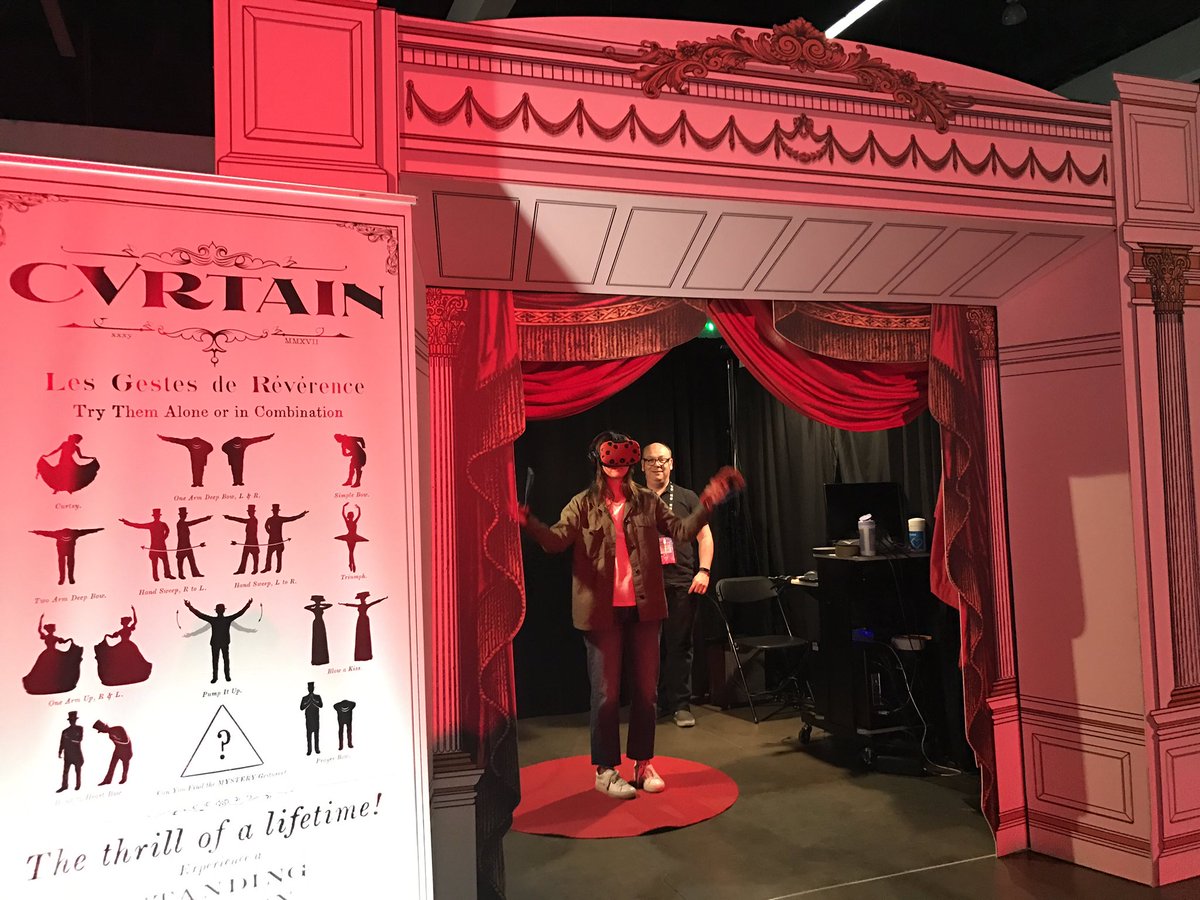 Women in XR announced a fund for women in VR
the Girls Make VR workshop introduced 25 girls to creating VR and free VRLA passes over the wknd. Congrats founder Georgia who spoke about the program on our VR Access panel