DOWNTOWN – The VRLA Summer Expo show floor expanded, with more than three times more space for demos and more vendors, at the LA Convention Center. VRLA has rapidly become one of the biggest VR shows, with LA as a nexus for filmmakers, VFX companies, startups, and more.
The show floor featured new VR including:
– Interactive Flow's Vroom Scale VR, where you ride a trike with VR googles on in a very large VR space. Most tricycle/bicycle VR demos are on stationary bikes. Our founder Kevin Winston tried the trike (photo right)
– Visionary VR demoed its new Mindshow VR tool, which lets you act and record VR short films and movies. It makes creating cinematic VR easier for consumers, and will likely turn into a new art form, much as game engines are used to create cinematic gaming content. Cosmo, co-founder of VRLA, is a co-founder of Visionary VR.
– Xtremactic demoed its extreme VR where you can do extreme sports or ride roller coasters.
– Indie VR developers feature VR experiences where you could do everything from help cats shoot down aliens, to flick off digital monkeys, who sob or flick you off right back.
Panels featured experts discussing topics from storytelling in VR to audio VR.
Immersive VR: VR filmmaking immerses viewers in the subject, w story control by where they look, on panel with speakers from Ryot, Spectacle and other filmmakers.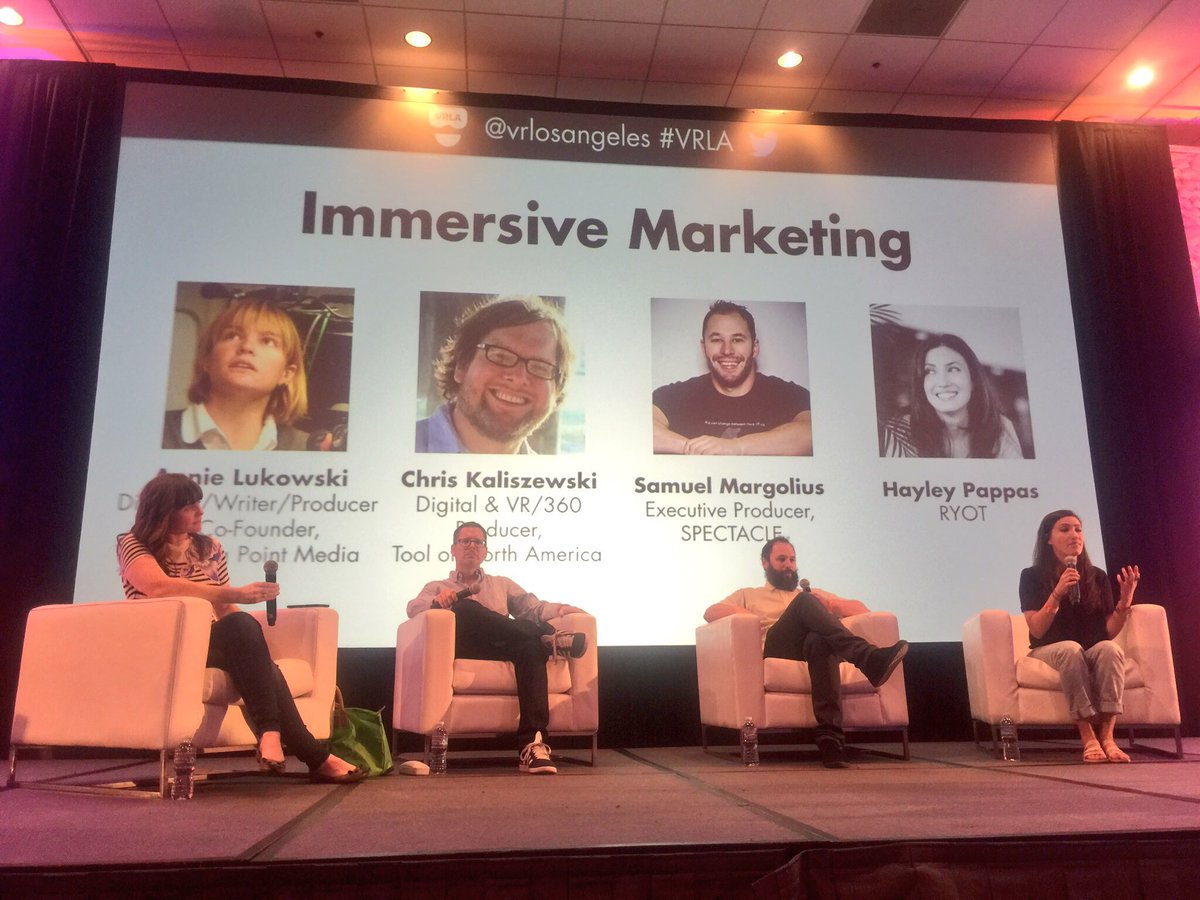 Audio VR panel with Skullcandy, Media Monks, Dysonics and more discussed the challenges in both shooting VR audio, and playing back in VR audio. VR audio is just developing.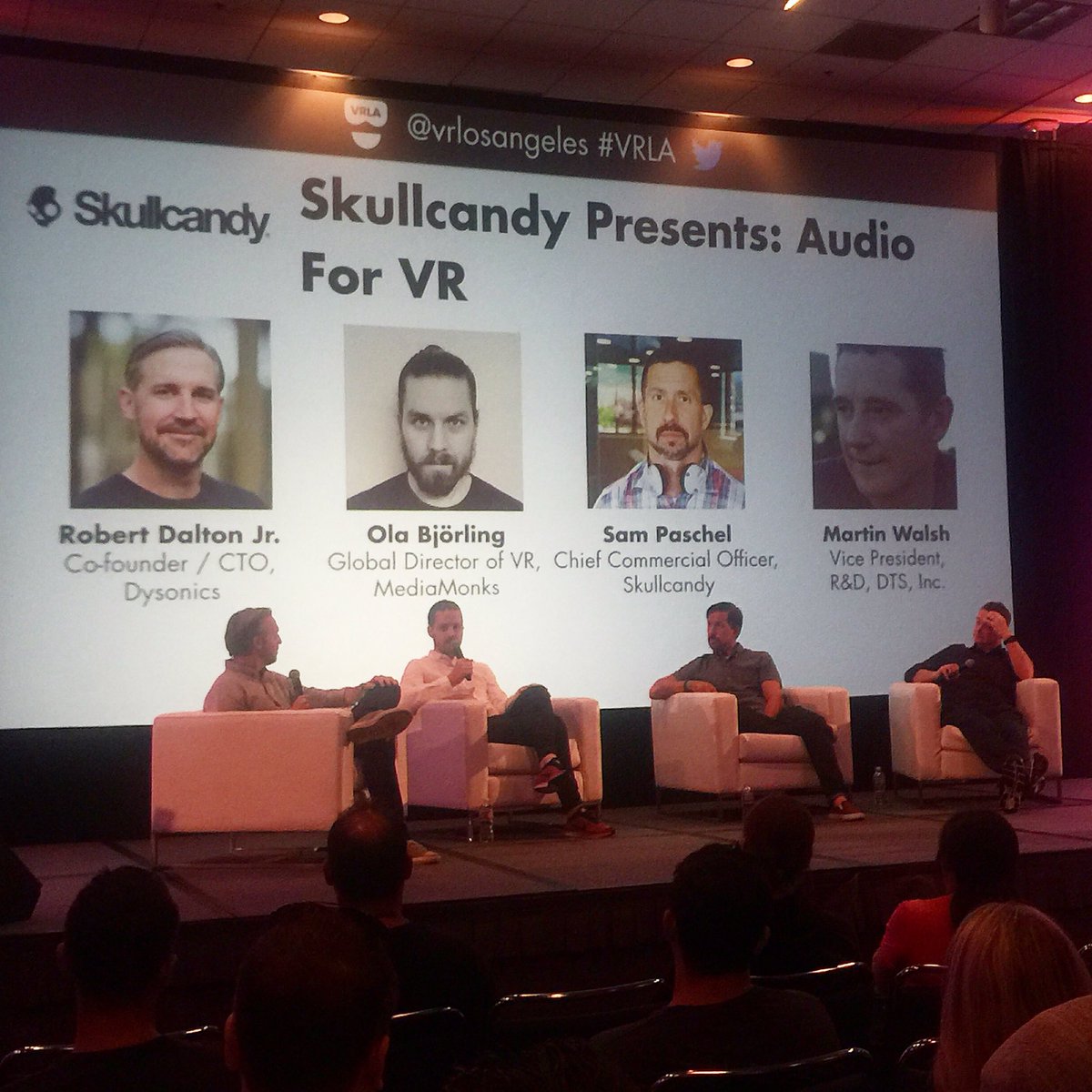 Augmented Reality AR has renewed interest thanks to Pokemon Go. AR has applications for games, education, health and more.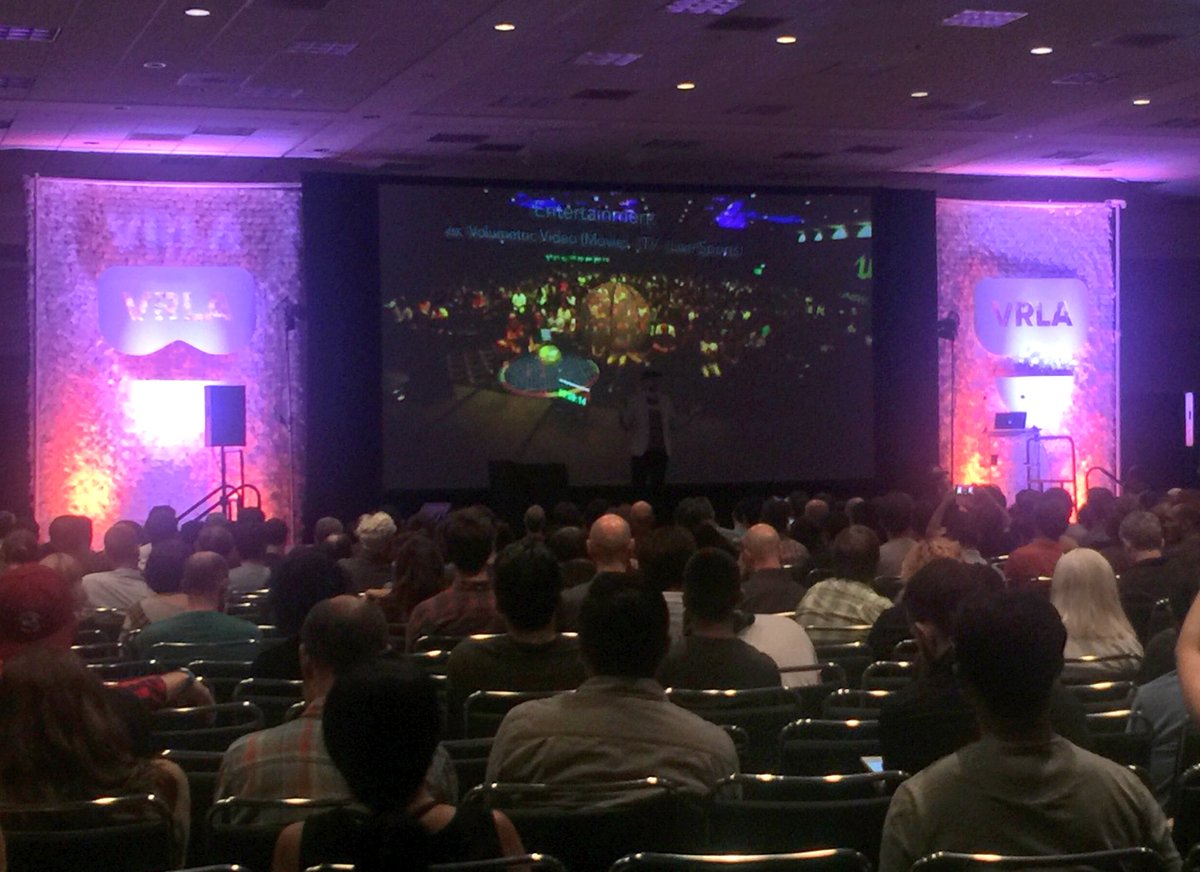 After the show, VR Scout hosted a party with Tiltbrush artists performing to DJ beats at CTRL Collective's new downtown location. Train Robber VR featured an amazing western themed VR display complete with teepees and a campfire with frying pans. Attendees solved a scavenger hunt style puzzle to win a cash prize.