PLAYA VISTA – Digital LA hosted LA's first women in VR panel, featuring virtual reality pioneers, startups and Oscar winners who brainstormed ways to increase women in VR, at CTRL Collective in Playa Vista.
Virtual Reality is non-linear world-creating open storytelling, and requires collaborating across across multiple disciplines (story, VFX, etc), both of which women are good at, the speakers said. VR is still early, so now is a perfect time to focus on increasing women in VR, rather than 'catching up' like in engineering, coding, etc.
26 Ways to Increase Women in VR
Panelists and audience brainstormed 20 ideas to increase women in VR. Digital LA founder asked attendees: "What will you do to help?"
INDUSTRY
1) Join women in VR organizations, such as Women in VR or LA based VR girls to connect, share knowledge, find mentors, etc.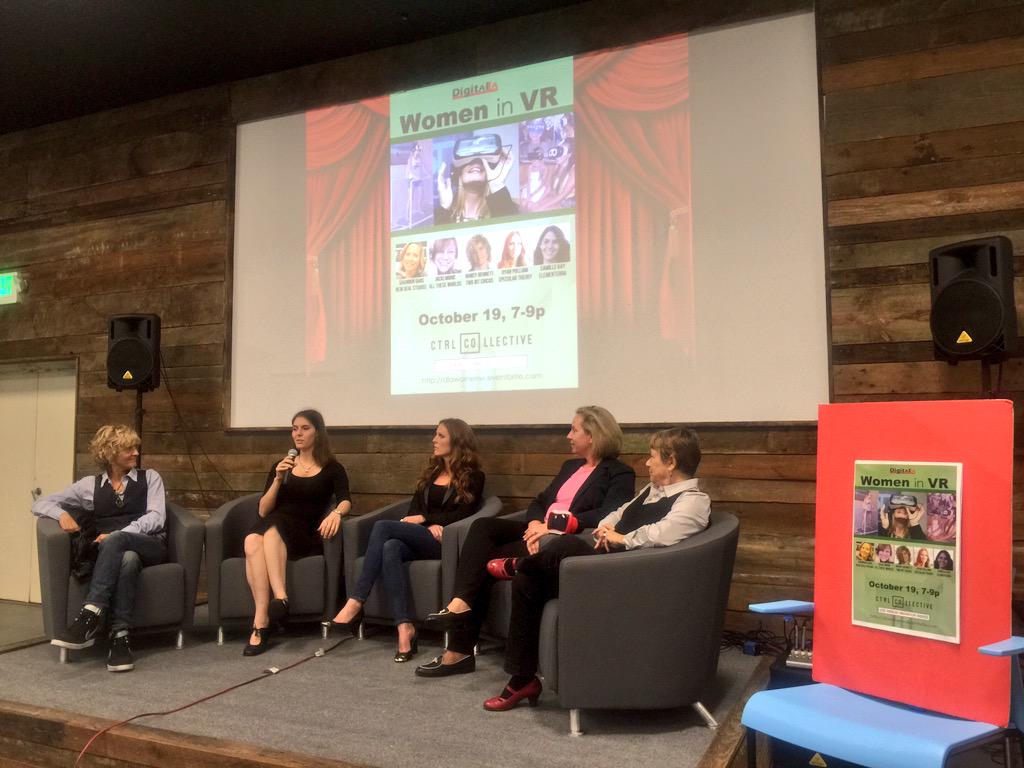 2) Attend VR events such as VRLA Expo, Oculus Connect, and more to learn, connect, represent and increase visibility of women in VR
3) Create documentary of leading women pioneers in VR. There are many women pioneers in VR who can be role models to girls or others who want to get into VR. The documentary film can be screened at VR events.
4) Create website that lists women pioneers and leaders in VR with quick bios on their projects
5) Create Passion Board social network where women can list their passions of what VR projects they are interested in starting, to increase collaboration and new projects
6) Create VR Job Board so VR companies can list open positions, and promote among women organizations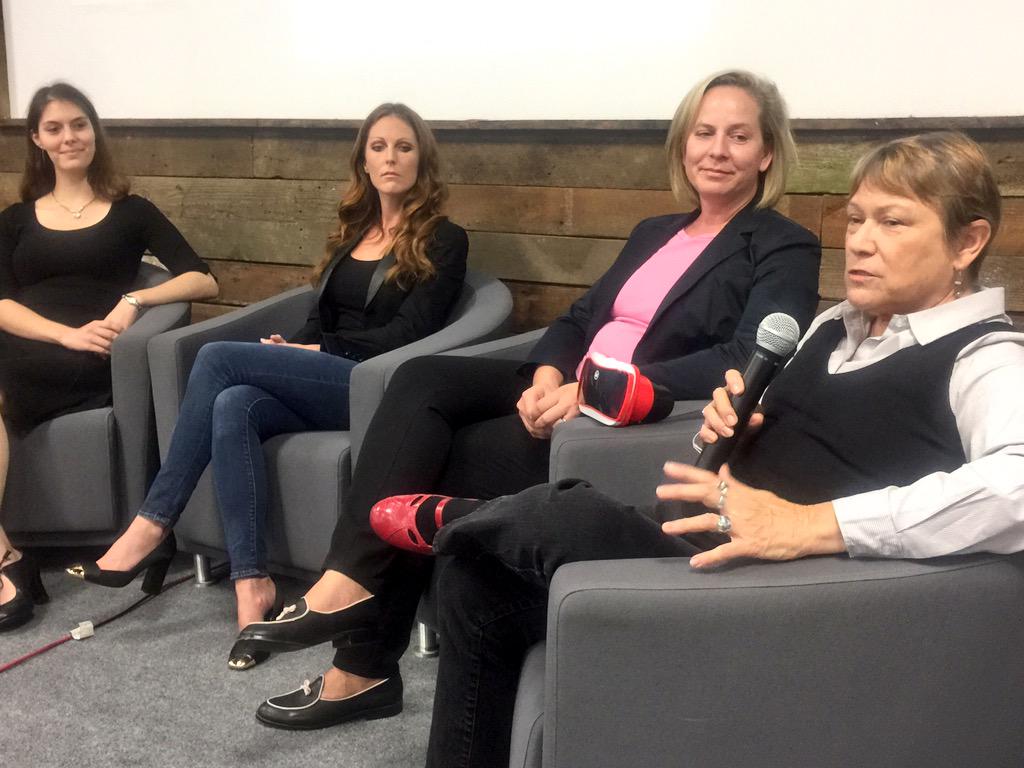 YOUR VR STARTUP / COMPANY
7) Hire qualified women. VR is multidiscipline, so hire women developers, storytellers, filmmakers, cinematographers, art direction, VFX artists, marketing, social media, etc.
8) Create Internships for students, and promote among women student groups.
9) Make sure there are women directors, filmmakers, board of directors at your company
CONTENT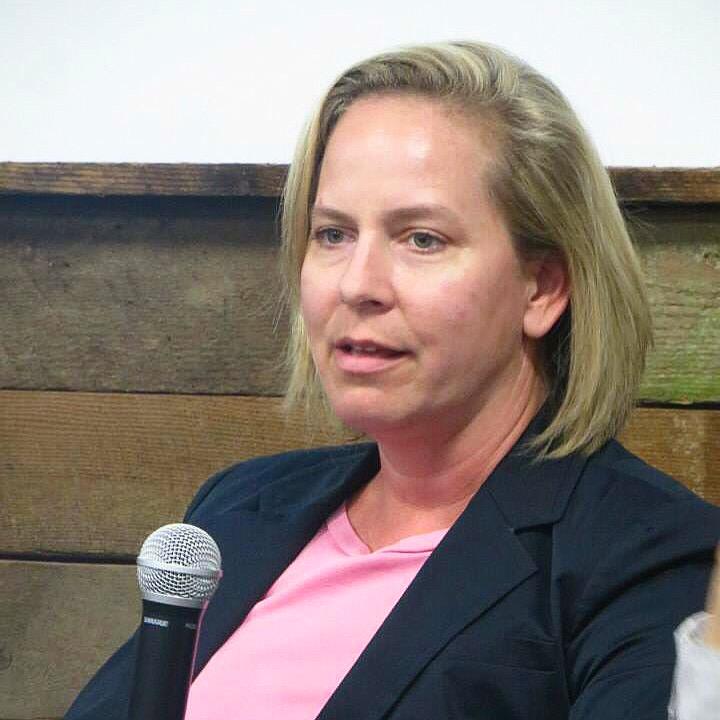 10) Create great content. Women need to start creating their own VR content. "I'm going to start creating my own content in addition to working on projects for others," said Shannon Gans, founder of New Deal Studios which won the Oscar for Interstellar.
11) Create great female-led VR experiences. A female-led great VR experience could increase women interest in VR
12) Create great female VR character. A female VR character could increase women interest in VR.
13) Be the VR Star. Women can represent on screen in several ways. They can be actresses in VR experiences, hosts of a show about VR, do VR "VRlogs" (talking to the camera like YouTuber vloggers, but in VR), or they can be avatars in a VR world.
14) Get YouTubers, Viners and other influencers into VR. If top female influencers across various platforms started to do VR, that would increase women interest in VR. If iJustine (YouTube), Brittany Furlan (Vine), Amanda Oleander (Periscope) were invited to do a VR experience, that would be widely shared among their audiences and drive interest in VR.
15) Hold training sessions for MCN talent on how to get their talent, especially female into VR.
STUDENTS and UNIVERSITIES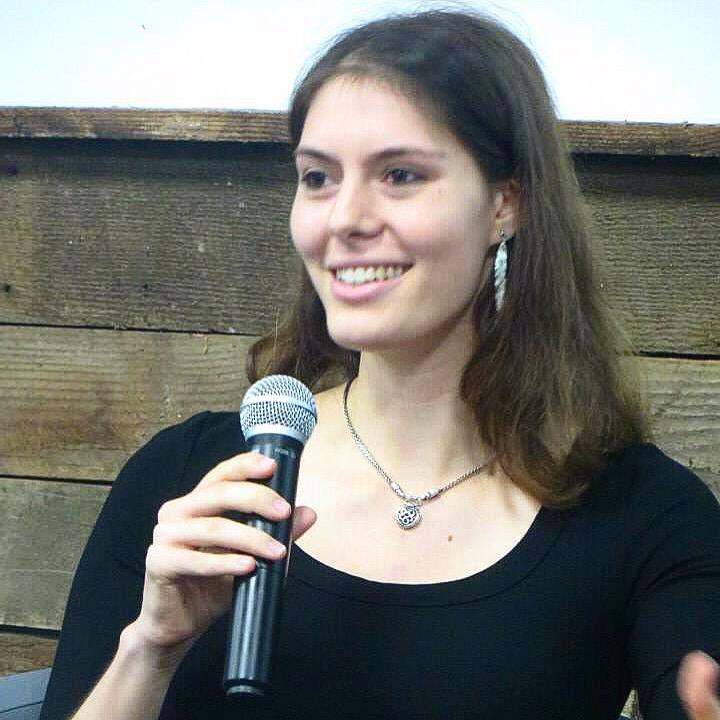 16) Universities can hire women professors who understand VR to be role models for women in VR
17) Women focused student groups can help women meet and support each other, like USC based VR girls.
18) Universities can invite women VR experts to campus to talk about their projects
EVENTS
19) Panels and Conferences: Women in VR should seek out speaking opportunities at conferences. If there aren't any women on a VR panel, contact the conference organizers and request to join.
20) Hackathon: Women-focused VR hackathon hasn't happened in LA yet. Who will organize?
21) Workshops and Classes: Women focused class or workshop on how to do VR
22) Existing events: Women in VR panels at events like VRLA Expo or Oculus Connect would help increase visibility and inspire more women to enter VR.
OTHER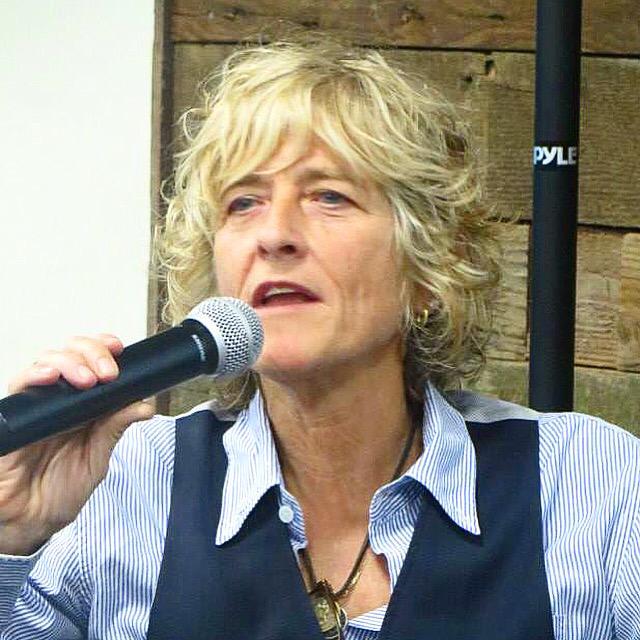 23) Mentorship Program with more experiences women in VR helping others
24) Women VR Directory. Several of the speakers and other women write blogs on their VR projects and work. Someone can create a Women in VR blog directory that links to all their articles
25) VR Lab. Wemerisve is creating a VR lab at CTRL Collective and invited women attendees to create projects
26) VR is multidiscipline, so create panels, workshops or events in women in film, women in VFX, women in art, women developer groups to educate about VR.
Thanks to our speakers:
– Shannon Gans, New Deal Studios, Co-Founder. Did Interstellar VFX, which won Oscar, BAFTA, VES & Sundance NewFrontier @shannongans @newdealstudios
– Jacki Morie, All These Worlds. Major contract with NASA to develop virtual worlds for long duration space flight missions. @skydeas1
– Nancy Bennett, Two Bit Circus, Chief Content Officer: VR. Content development and production oversight for all media and platforms. @twobitcircus @itfrom2bit
– Ryan Pulliam, Specular Theory, Co-Founder, CMO. @speculartheory @DigitalMediaPR
– Camille Kay, ElemenTerra, Co-Founder. USC-based ElemenTerra creates VR experience transporting you to a magical world where you terraform rocks and plants. @ElemenTerraVR.
Thanks to CTRL Collective for hosting our event on its new stage they finished just in time for our event!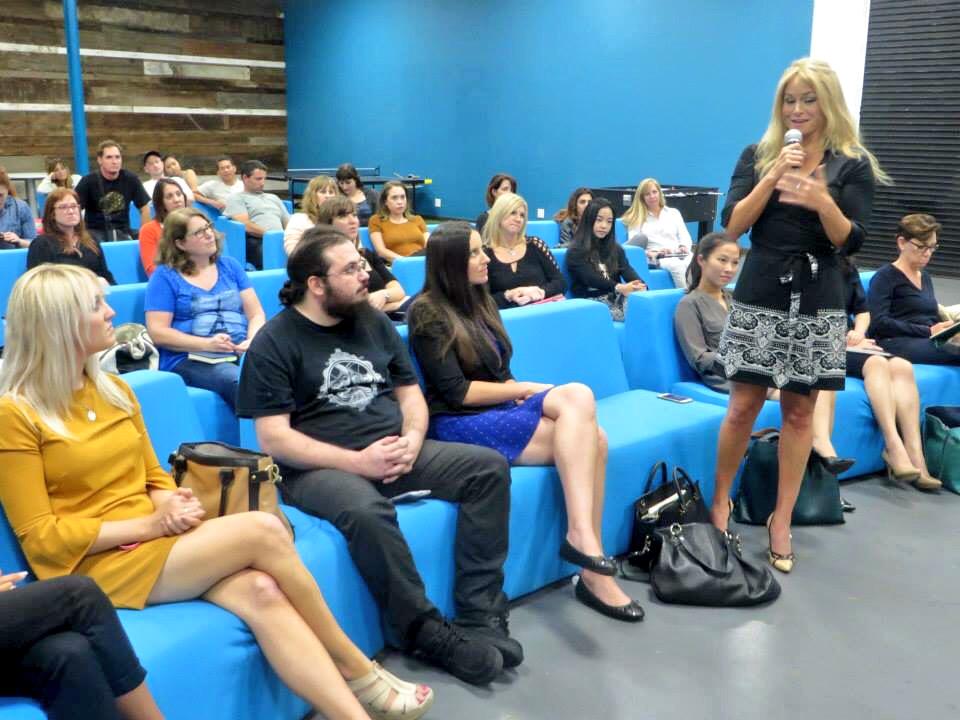 Thanks to attendees for engaging in the brainstorm on how to increase women in VR. Several tweeted action steps of how they would help increase women in VR as a result of our discussion.
RT @spctrlillusions @DigitalLA I plan to encourage my daughter and her friends to explore interests in the STEAM fields so they can be the next generation.
RT @georgiavanC I'm sending 12 @UCardboardVR viewers to girls with #alopecia today! #girlsintech #virtualreality #vr #philanthropy
RT @agdemar @DigitalLA I am going to inspire teens and young adults about VR technology – both genders! Great panel tonight #VR