HOLLYWOOD – Gary V, Will I Am, Deepak Chopra, Shaun White, Connie Nielsen and LA entrepreneurs gave worldly advice at the second WORLDZ marketing summit, held in Hollywood.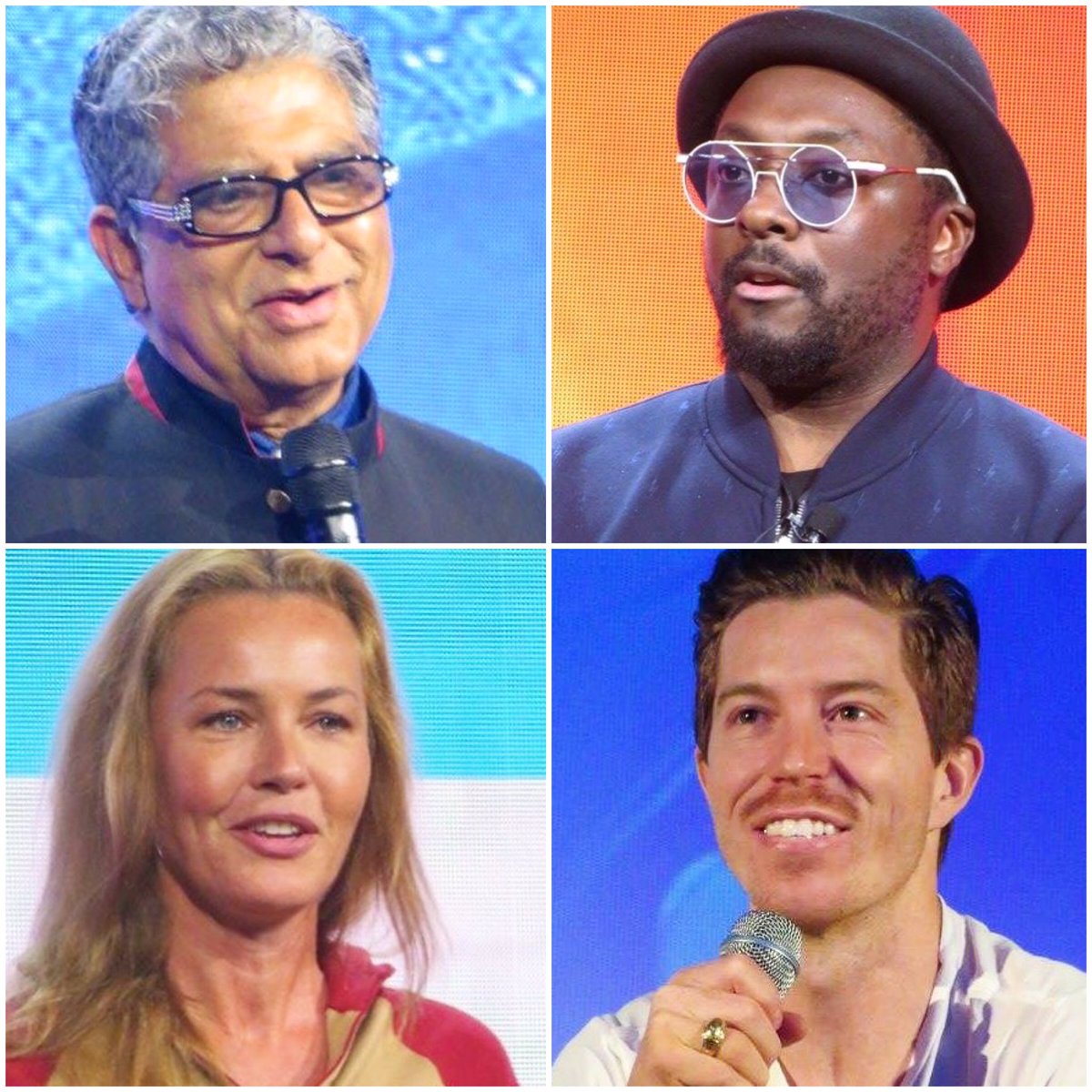 The two-day conference set out to educate, inform and inspire several hundred marketing executives and other attendees with keynotes, workshops, dinners, and mixers. The conference + burner Worldz Tribe theme included bands before keynotes, volunteers with face paint, art installations, and a closing party with aerialists, stilt walkers, drag queen and a huge video wall.
KEYNOTES
Gary Vaynerchuk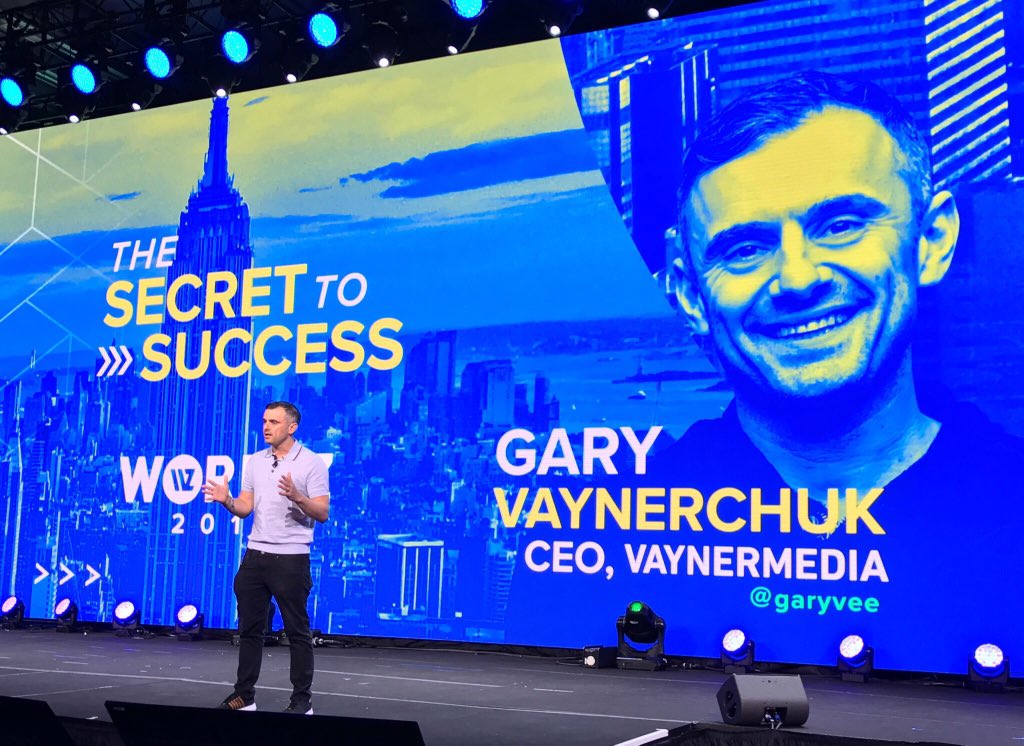 Entrepreneur Gary Vanderchuk gave candid advice to entrepreneurs. He said that while entrepreneurship and startups are glamorized as cool now, that you should be realistic, and keep it real.
"Some of these unicorns that we like to put on pedestals are really rhinos in rainbow colors," he said. Look past the startup hype and see what's really there.
He also advised against startup CEO founders glamorizing startup life.
"Entrepreneurship is not Coachella," he said, advising founders not to over-post Instaglam #StartupLife pics of trips and fancy VC dinners. He said entrepreneurship is often lonely, hard work: You have to pay bills, pay employees, get customers, and still support your friends and family.
Will I Am 
Will I Am described his career path, from growing up in LA with an idea for a band, to creating and touring as Black Eyed Peas, to helping entrepreneurs and startups.
Deepak Chopra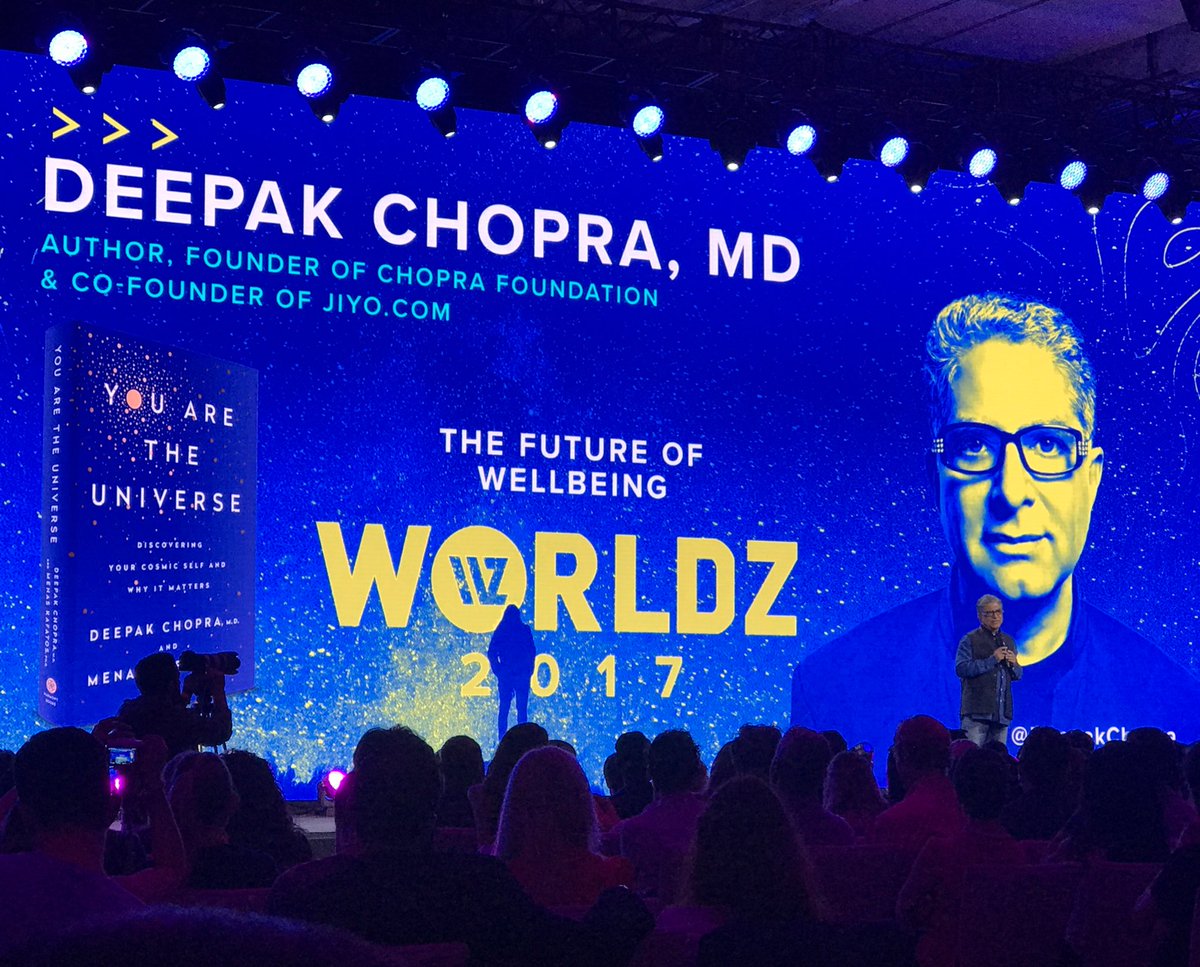 Alternative medicine author Deepak Chokra reminded us that humans, animals, the planet, and space are all connected. He said that all humans start from a single cell, that humans and our planet are derived from cosmic dust, and that we are all a bunch of atoms spinning in space together.
He said that we're not that different genetically from a chimpanzee, fruit fly, or a banana.
"65% of your genes are the same as a banana," Chopra said, showing a video about human birth, biology and astronomy in a 'History of You' presentation.
Shaun White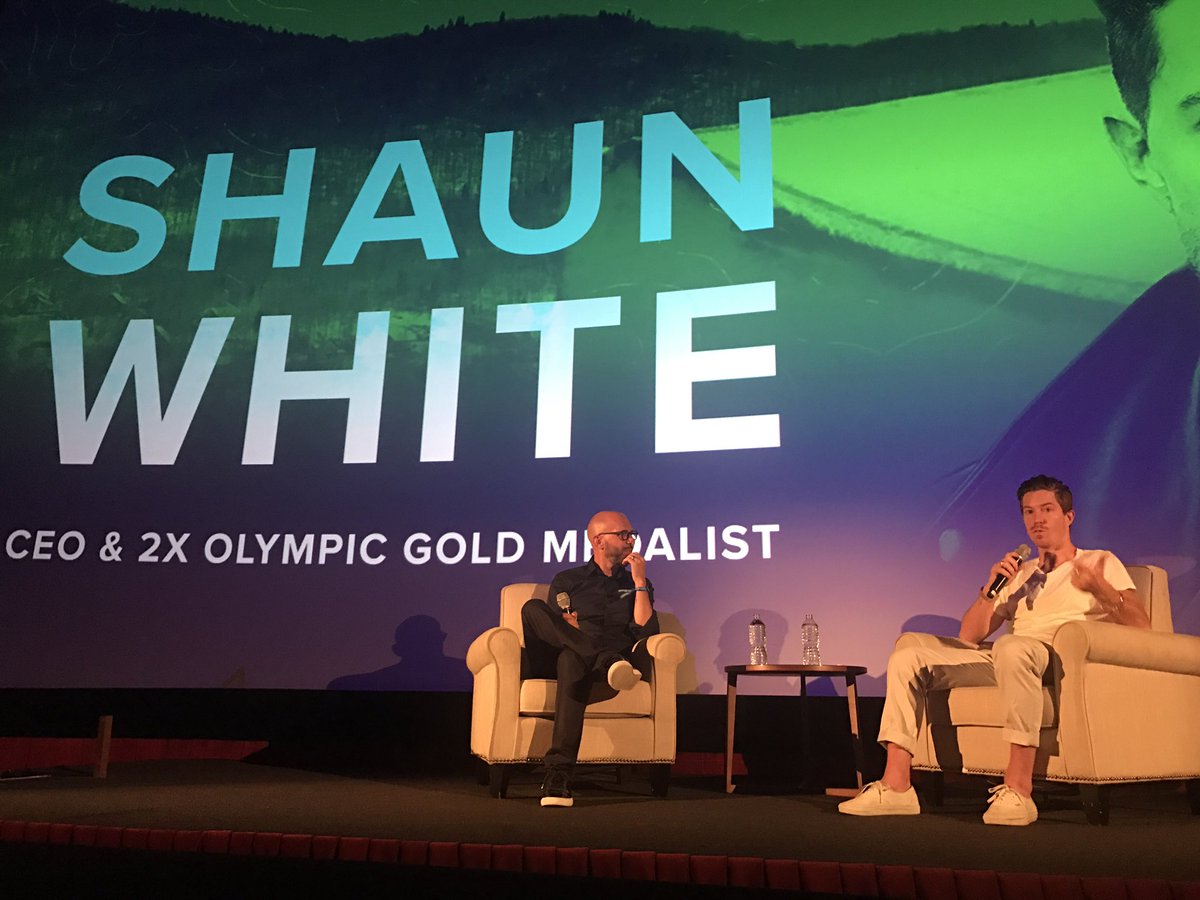 Shaun White, CEO and two-time snowboarding Olympic gold medalist discussed his love of skateboarding. He started skateboarding to keep up with his older brother. He practiced a lot, and became very good, and they both started to enter competitions. But while his brother would choke under pressure, that same pressure only motivated Shaun to shine. When the camera and pressure is on, that motivates Shaun to perform best. He eventually won gold at the Olympics.
After he lost at Sochi, he was disappointed. But he didn't let it defeat him. Instead he is using his loss to motivate him to success at the next Winter Olympics in Korea. He said that as long as you learn from your mistakes, they aren't mistakes. They make you stronger. He said that at the supermarket or gas station, random people would say, "Hey man, sorry you lost. Are you over it yet?" Shaun said, you are never "over" your losses or failures, because they should become a part of you and help drive your forward.
That drive has helped him with his startup. Despite the difficulties in creating a music fest, he launched his Air + Style music and skateboarding festival in downtown LA last year.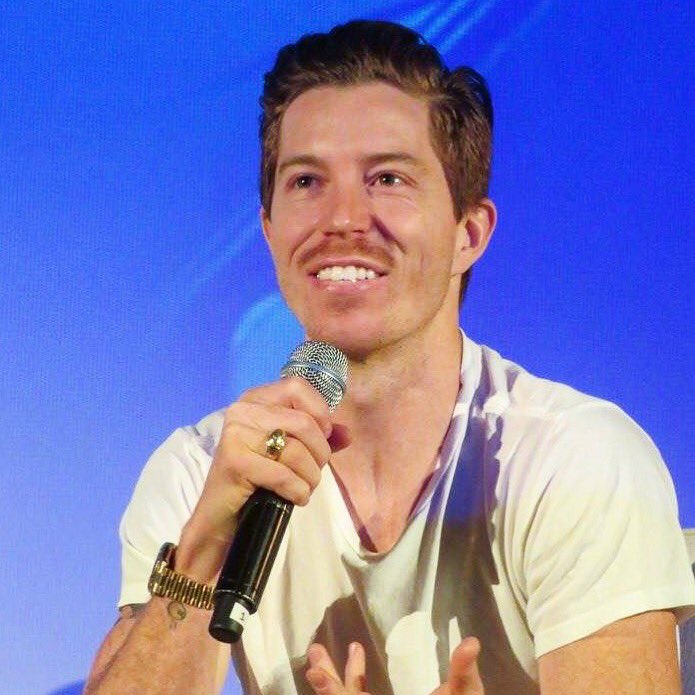 While the action sports industry, media, and advertisers like to portray snowboarders and skateboarder as extreme sports Dew-guzzling adrenaline junkies, White said that when he's not competing, he's a regular guy who likes to spend time at home. When plants at his office dried up after a trip, he was upset, so took them home to nurse them back to health.
He said that he wants to extend his brand beyond action sports to the mainstream. Like David Beckham. He said that when agencies or sponsors pitch ideas, he prefers brands that expose him to new audiences, because he already reaches sports fans. He said he'd like brands like Better Homes and Gardens, and he personally likes interior design.
He said that when he works with brands, it's important for the campaign to be authentic. A tire company approached him with a brand idea portraying him as a cool tough race car driver. He was like, um, this doesn't fit. I'm a snowboarder / skateboarder, I never have liked race car driving, and I crashed a Lamborghini when I was younger. So instead, the tire company pitched a new campaign where he was learning to drive better, in a car with its tires.
Social media is also important. He said it's weird for marketers to tell you what to say in a tweet or Instagram post because that's their voice, not yours. In fact, he recently wiped out dozens of his Instagram photos which weren't really him, to focus on his own photos and voice.
Connie Nielsen
Connie Nielsen, who plays Wonder Woman's mom in the film, said it's important not to just donate to or pity the poor, but to help educate them to become a self-sustaining workforce.
WORKSHOPS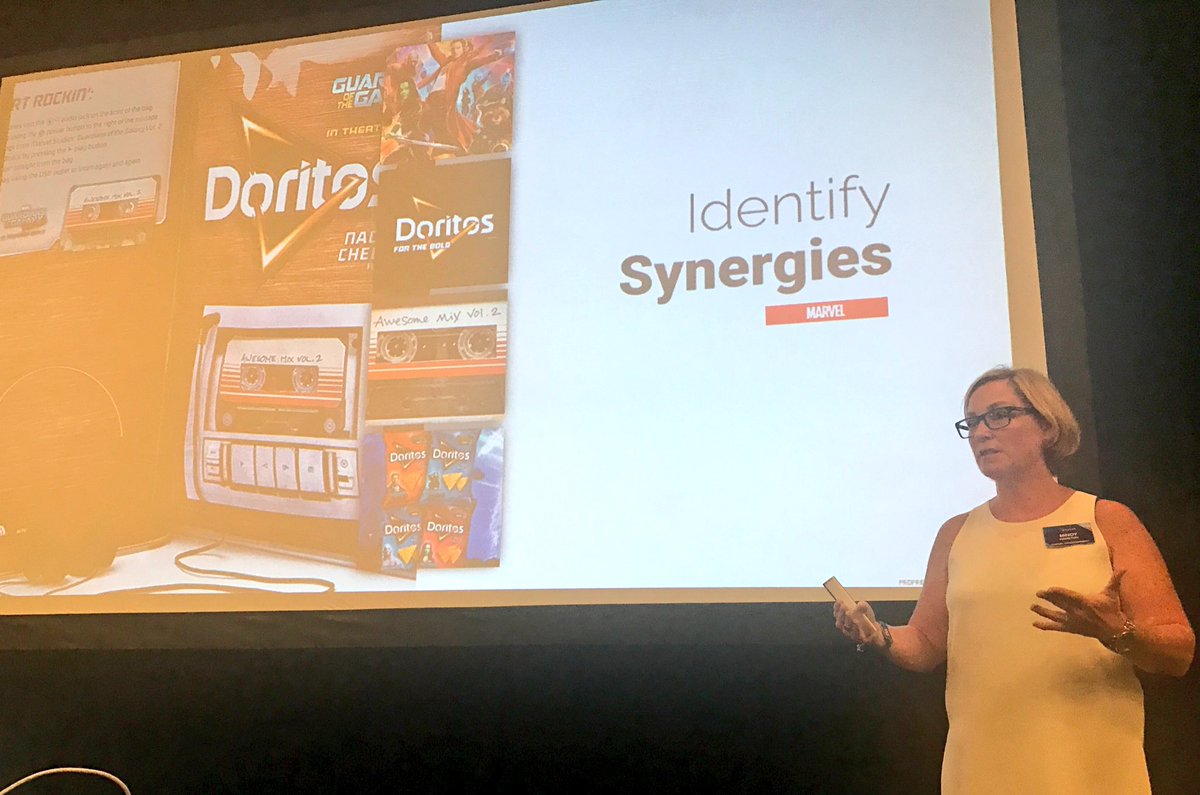 Marvel VP of Partnerships Mindy Hamilton described what Marvel is looking for in doing partnerships and brand deals with its Avengers and other films. She said that Marvel likes to work with brand partners who can tell a story, not just slap the Avengers characters on their product. She said it's important to identify synergies, and out-of-the-box ideas, like the Doritos special edition bags that play Guardians of the Galaxy Vol 2 soundtrack. And she emphasized doing research to be as familiar with your brand partners, as if you were going to work at the company: know their campaigns, initiatives, etc. to come up with a good integration. For example. Mindy noticed that Microsoft's Surface ad campaign didn't have any women. So she helped create a campaign around Marvel Production Supervisor Victoria Alonso. It tested as one of the favorite ads in the campaigns.
LA STARTUPS
LA startups represented on panels and workshops as well.
Lina Chen, CEO of Nix Hydra mobile games for girls, spoke on a panel on diversity in games.