Space pilots, celebrities, scientists and cosplayers partied under the space shuttle Endeavor at the return of Yuri's Night LA on April 8 at the California Science Center near USC downtown LA.

Dr. Sian Proctor with Star Trek Voyager actors Tim Russ (Tuvok the Vulcan), and Robert Picardo (holographic doctor).
Yuri's Night LA is part of a global celebration of space exploration named after Russian astronaut Yuri, the first human in space. Events are scheduled in cities around the world around April 12, the official Yuri's Night date.
Attendees were very excited for the return of Yuri's Night after three years; the last in-person event one was in 2019 pre-pandemic. The 2020 and 2021 editions were online.

Yuri's Night founder Loretta Whitesides with other speakers, and Dr. Sian Proctor and R2-D2.
Space experts gave inspiring keynote talks and speeches.
Dr. Sian Proctor described her journey to be the first Black woman to pilot a spacecraft. She was one of the four civilians selected to go on the Inspiration4 private orbital spaceflight in Sept 2021. She said when she heard about the application to go on the mission, she was unsure what her qualifications were to be selected. But friends persuaded her, and she was eventually accepted.
In addition to her scientific and aircraft skills, she also does poetry. She read some of her poems about being in space, and the magic and wonder of seeing Earthlight, many times brighter than moonlight.
"There I was being bathed in Earthlight… If only we all could be baptized in Earthlight," she recited.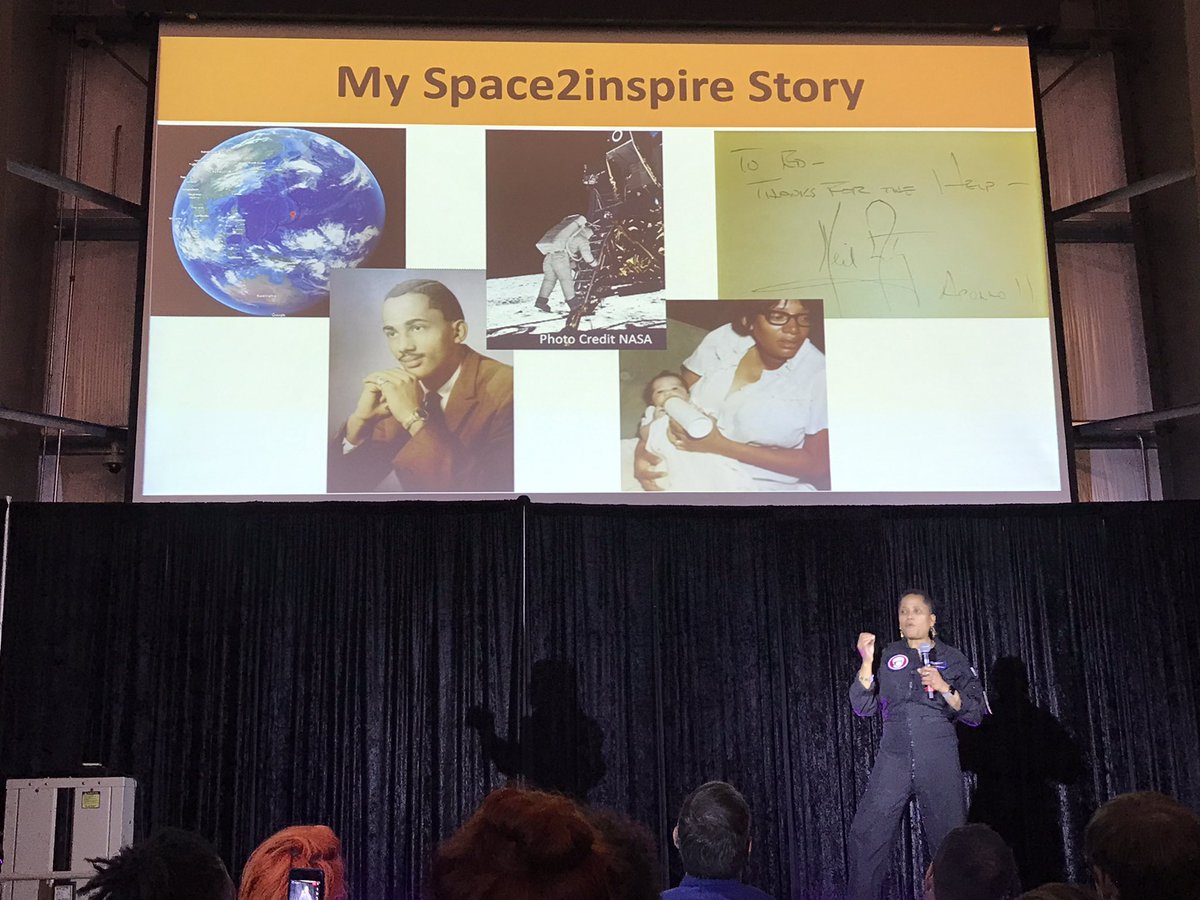 She also spoke about ensuring A JEDI Space (Justice, Equity, Diversity, Inclusion), which was the theme for this year's Yuri's Night. The JEDI Space initiate is part of a space industry wide effort to ensure women, people of color, and more have access to space.
After Dr. Proctor's talk, she received an award from Yuri's Night organizers. In turn, she presented a JEDI award to Yuri's Night founder Loretta Whitesides for supporting her in her quest to get aboard the Inspiration4, and ensuring diversity in Yuri's Night LA programming and ambassadors.
The Yuri's Night ambassadors were welcome and introduced on stage. The diverse ambassadors helped promote the event among their communities.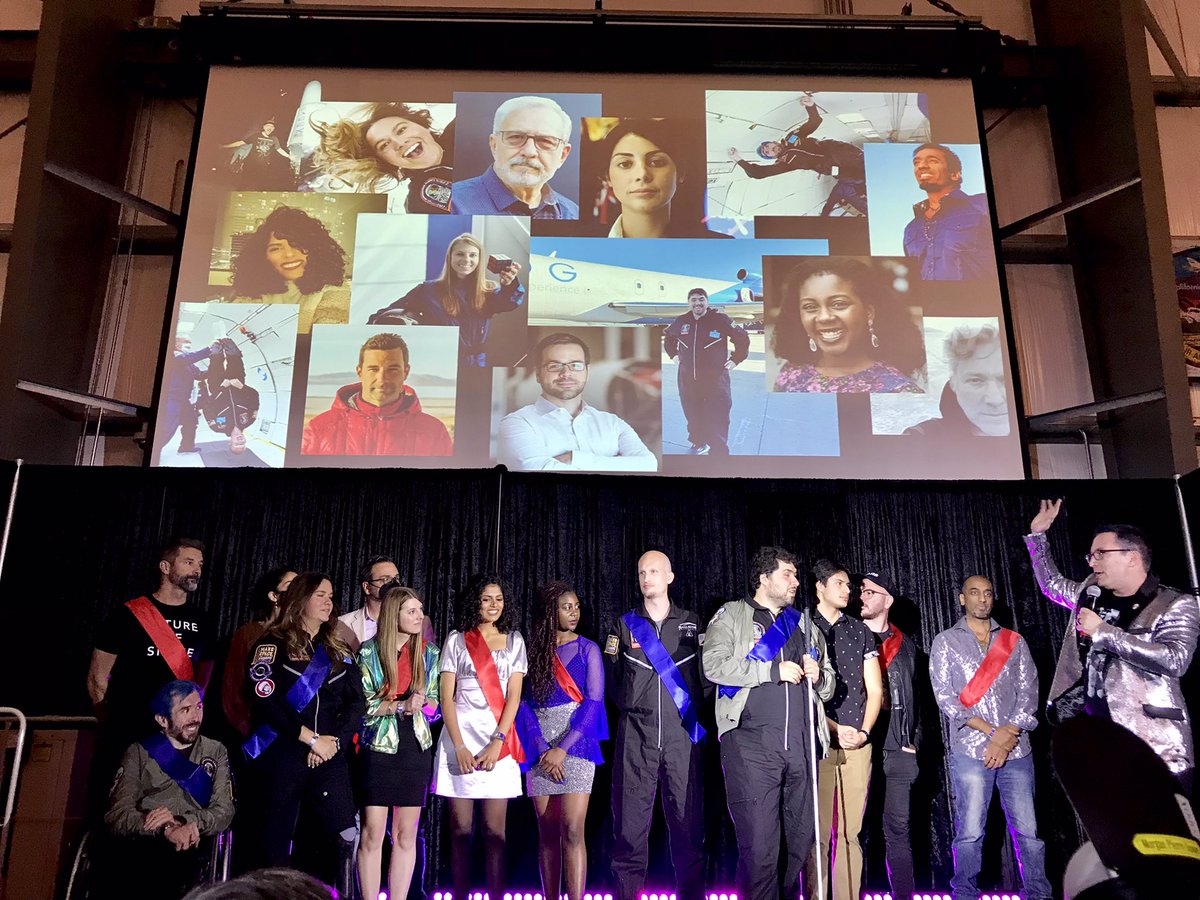 After the talks, DJs spun while attendees in Star Trek, Star Wars and other space costumes danced under the space shuttle Endeavor.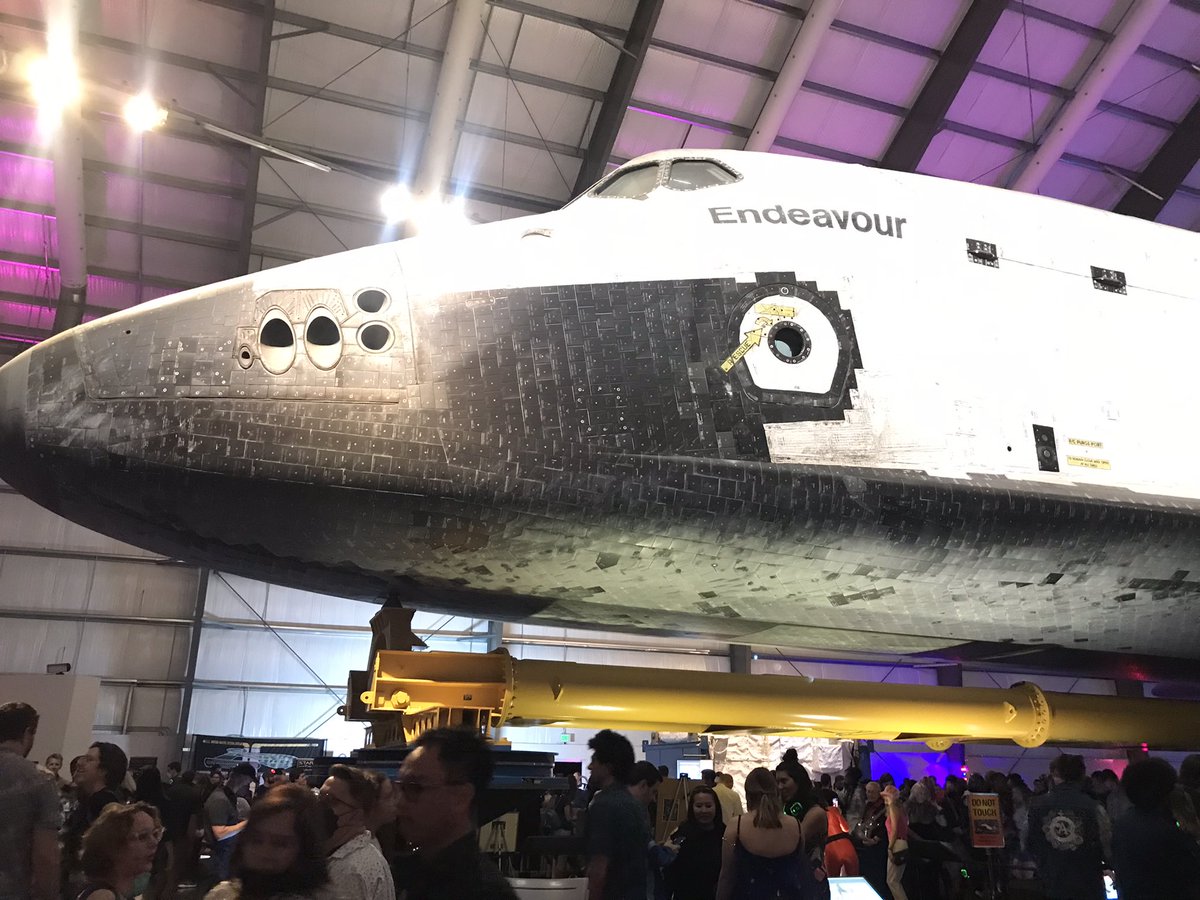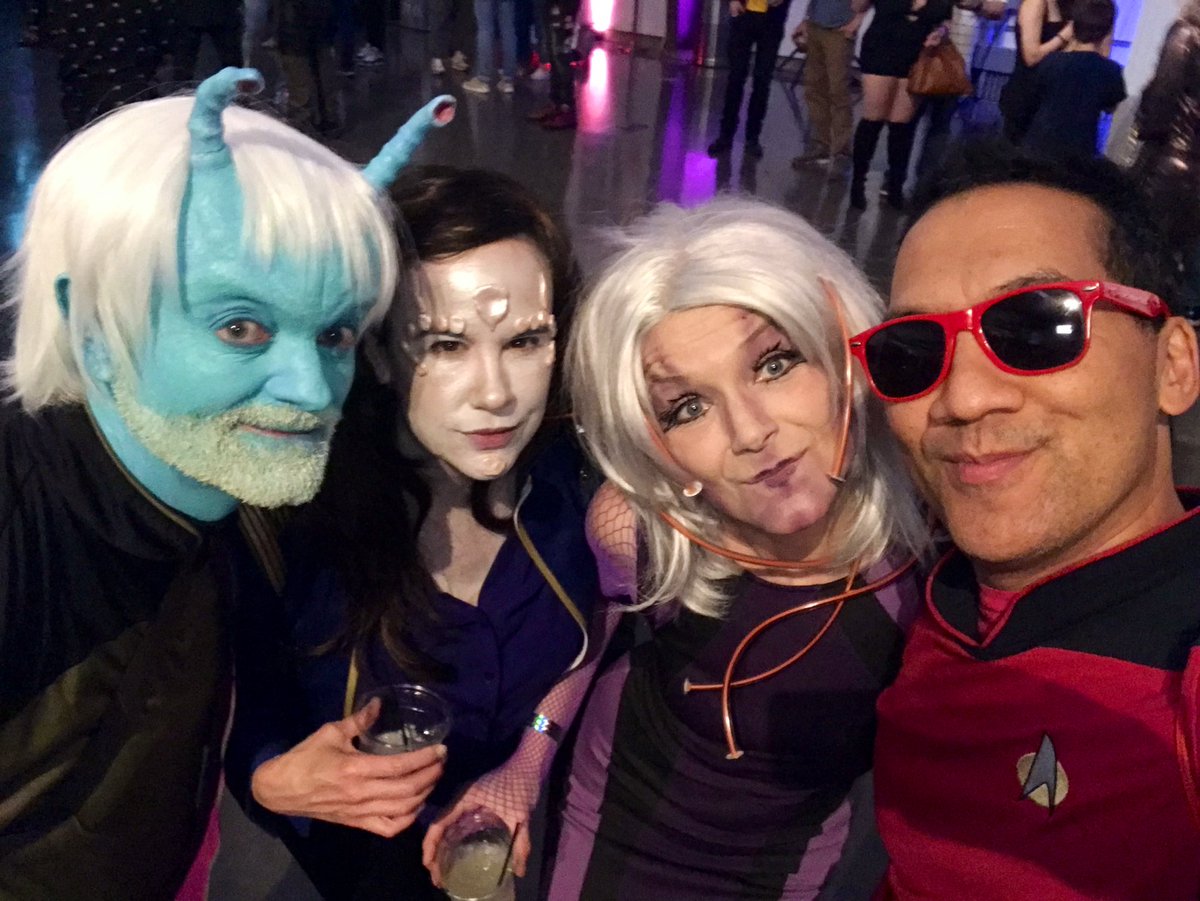 A robot waiter served drinks on the dance floor.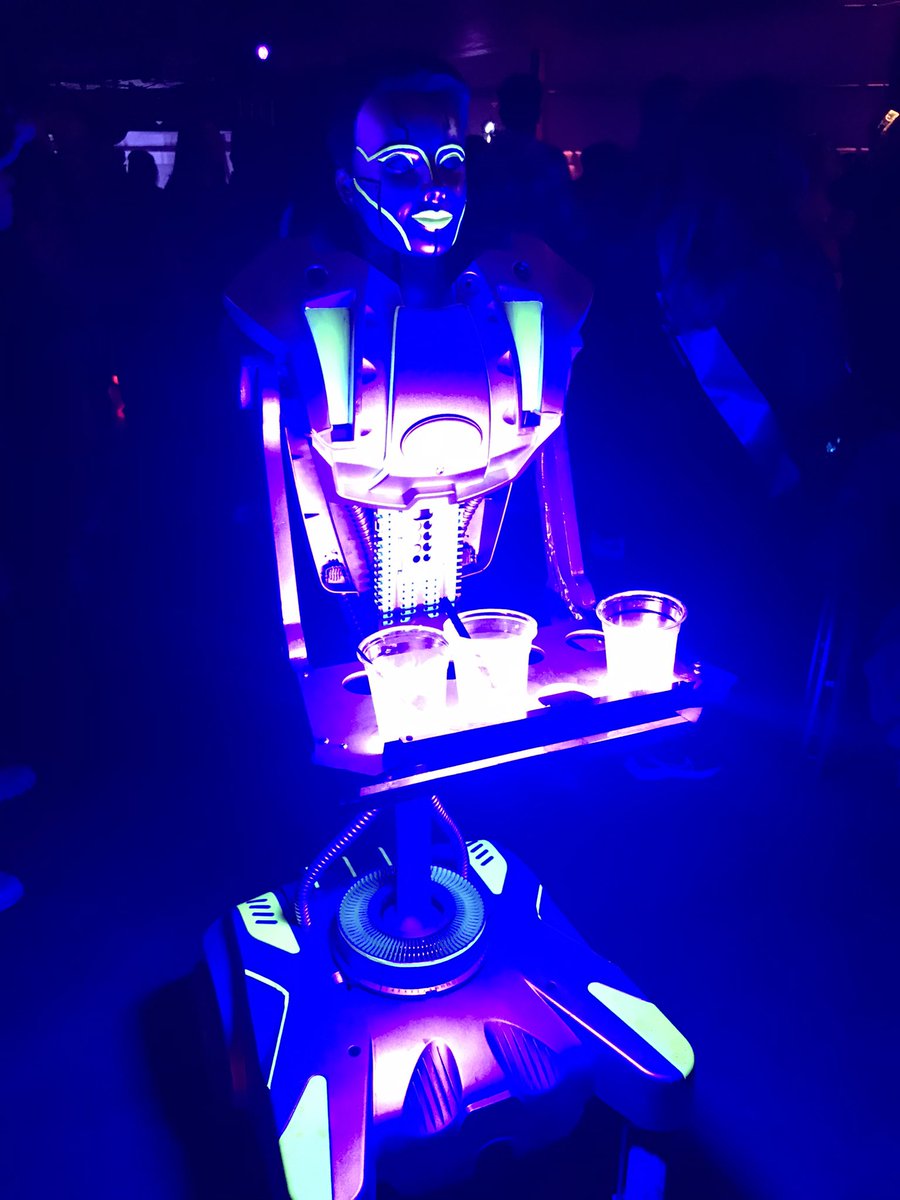 Artists created live murals with space themes.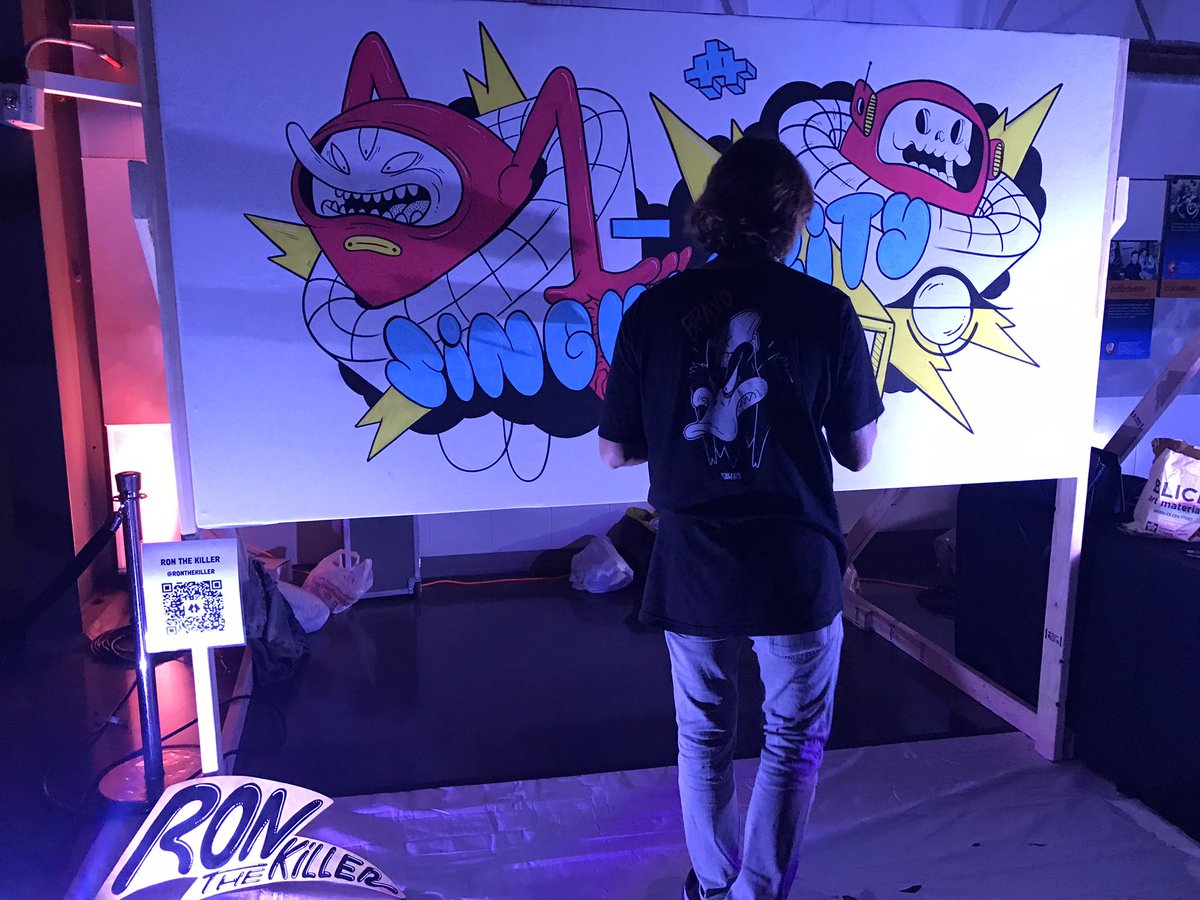 At the Silent Disco, attendees listed to different music via complimentary headphones.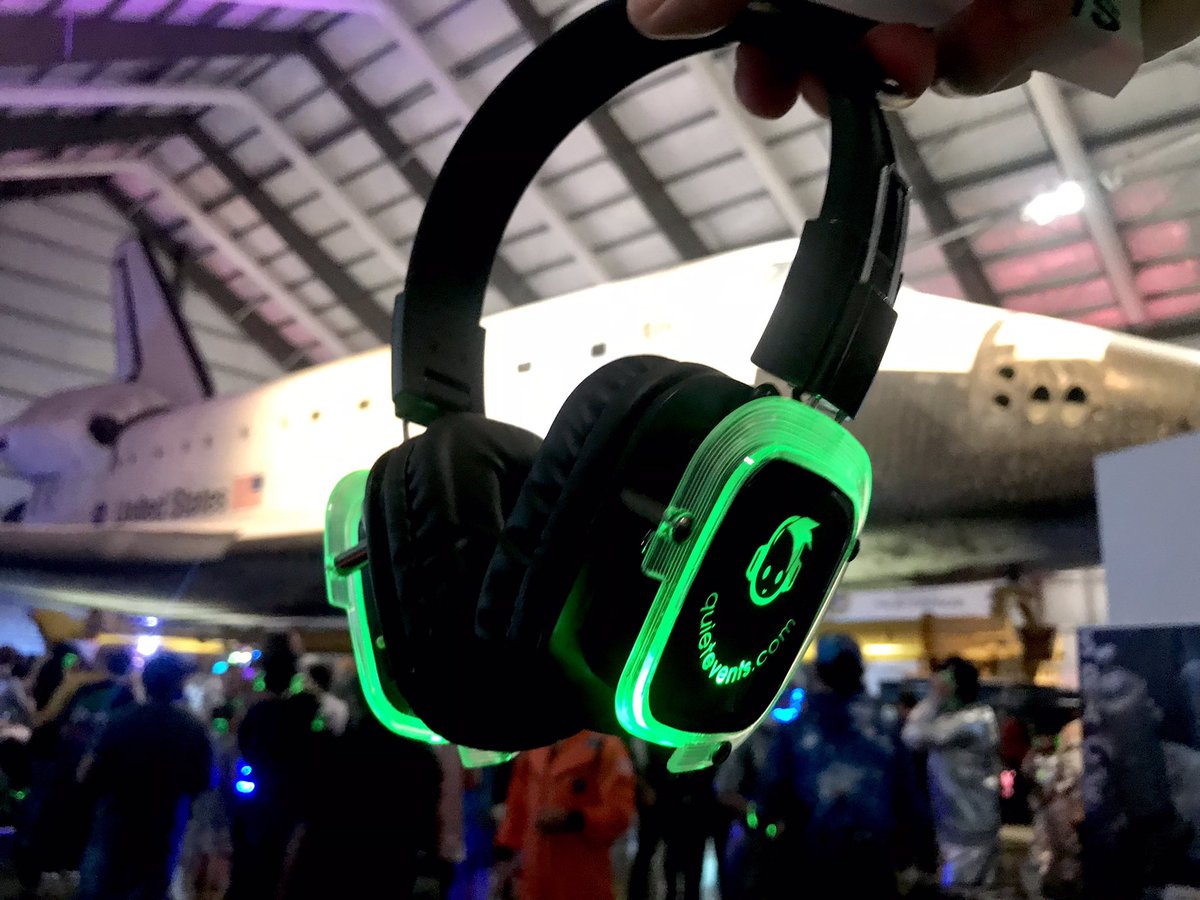 Local space and tech organizations had booths throughout the Science Center exhibit halls.
Yuri's Night founder Loretta Whitesides' new book The New Right Stuff, is about how you how to to be mentally prepared to travel in space. It's part of the Spacekind initiative.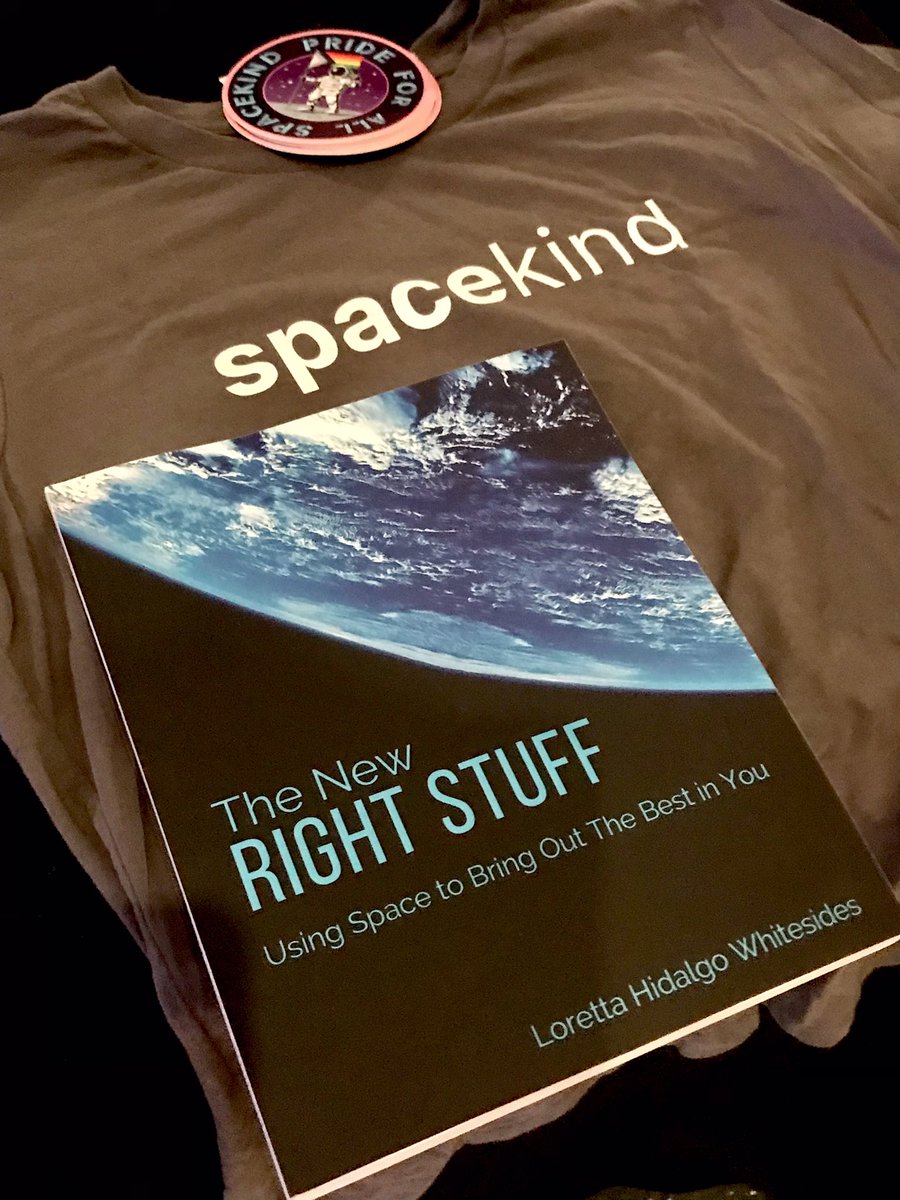 At the Space NFT booth, you could show a tweet with @spaceplusnft to get a free Space NFT T-shirt. Space NFT holders get a chance to fly to space via an upcoming civilian space trip.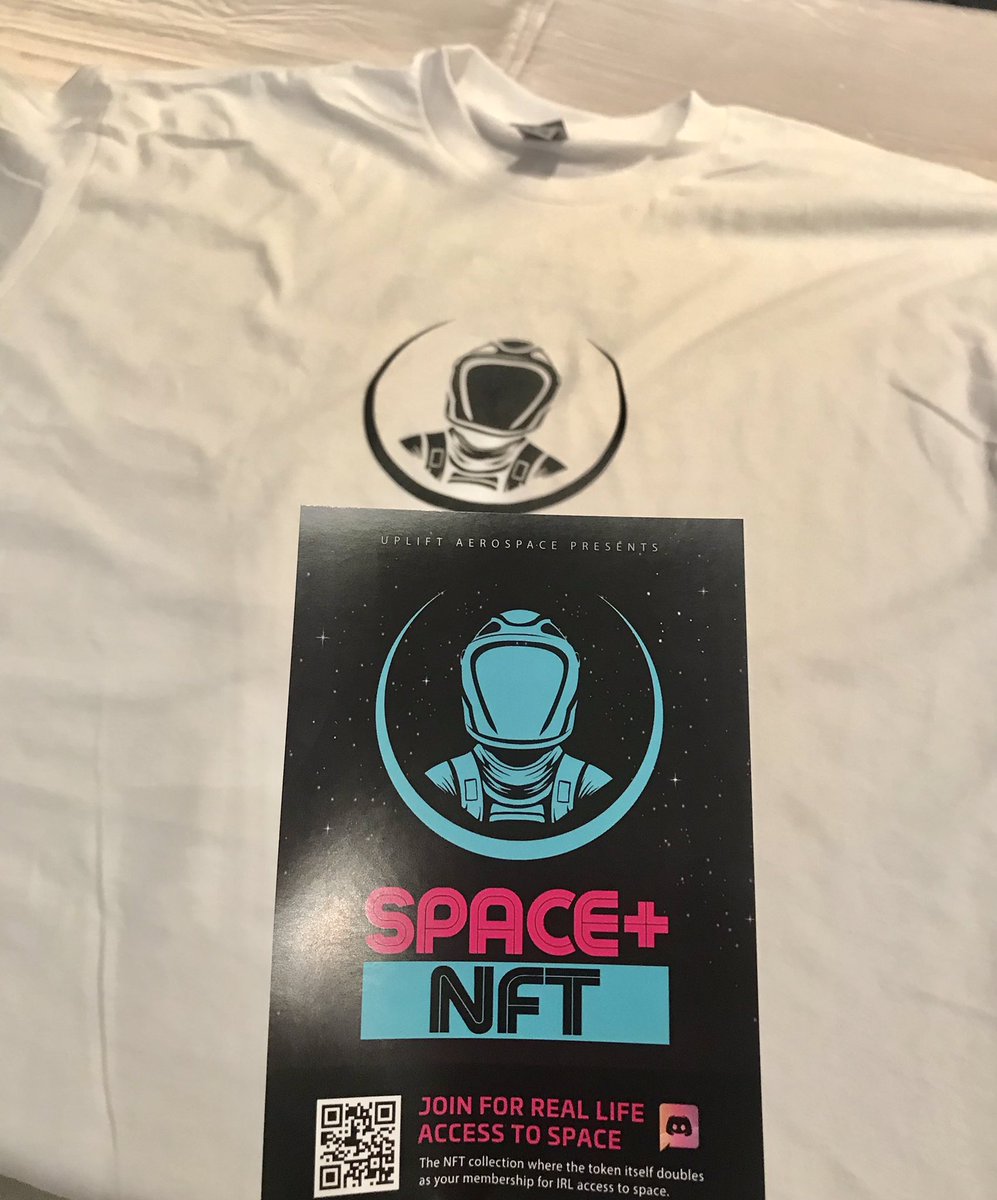 Artist Daniel Jaimes sold various Star Wars themed art, like this mashup with Yoda, Marvin the Martian, and Hello Kitty.