The new Star Wars: Rise of the Resistance ride at Disneyland is an 18-minute immersive adventure with at least four parts, three ride mechanisms, in-character immersive theatre style cast members, and cutting-edge animatronics. It;s been called the best ride in this galaxy by fans. Some say it transcends 'ride' and is an 'experience.'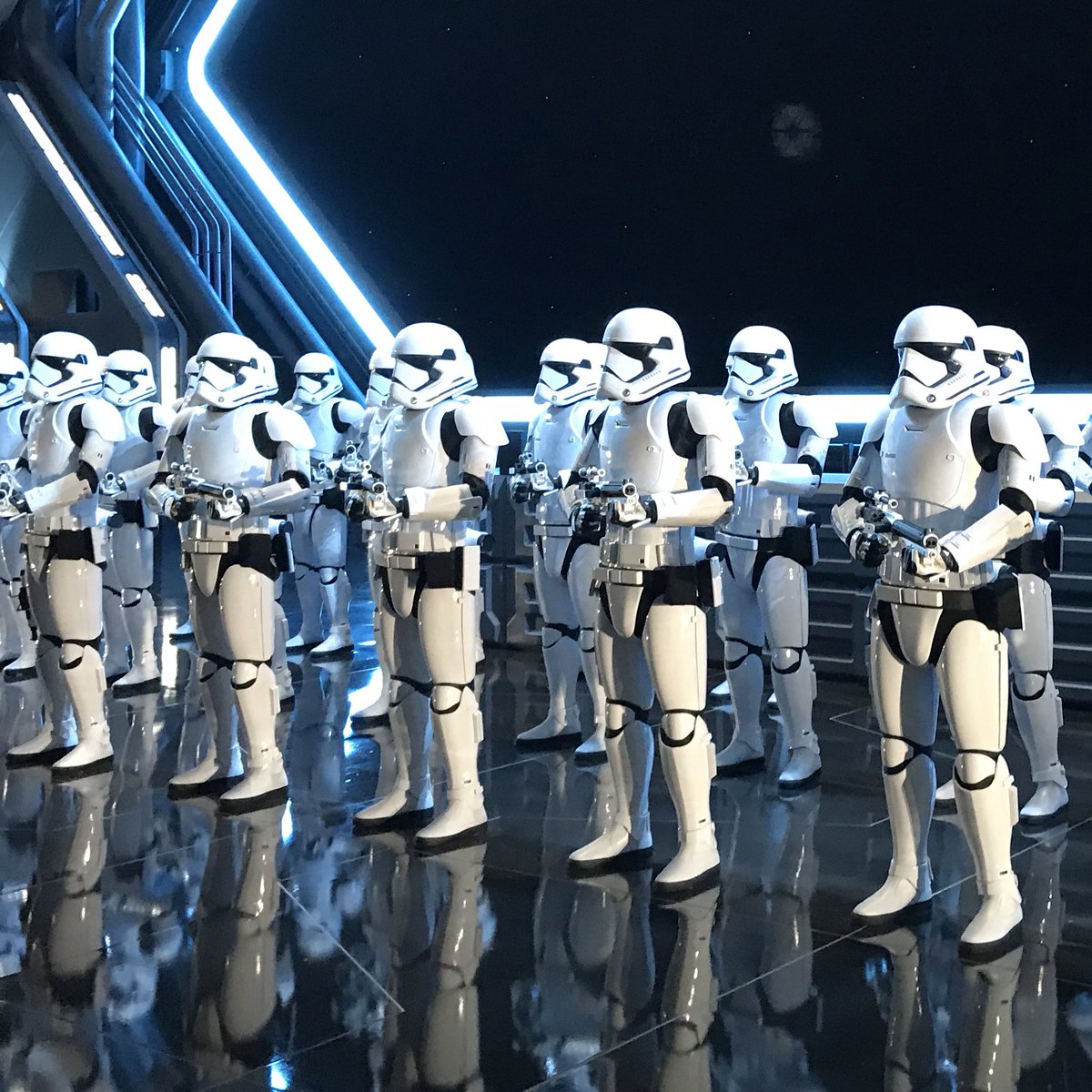 But there are no long lines to get in, like there used to be for big ride openings. The queue is virtual – all online accessible via the Disneyland app, when you are in the Disneyland park.
Virtual queues let thousands of fans explore the park, ride other rides, buy food, go to restrooms, and more, instead of being stuck in a physical line.
To reserve a coveted Boarding Group reservation is a bit of a science. You can't do it in advance. You have to do it right at park open time, from at Disneyland park. There are so many other people, that all the spots are boarding group reservations in the first 5 minutes. It takes quick button pressing, good cell service, and more to get a good boarding number, so you can ride it before it breaks down, as it has been known to do. See tips below!
7 ADVANCED JEDI LEVEL TIPS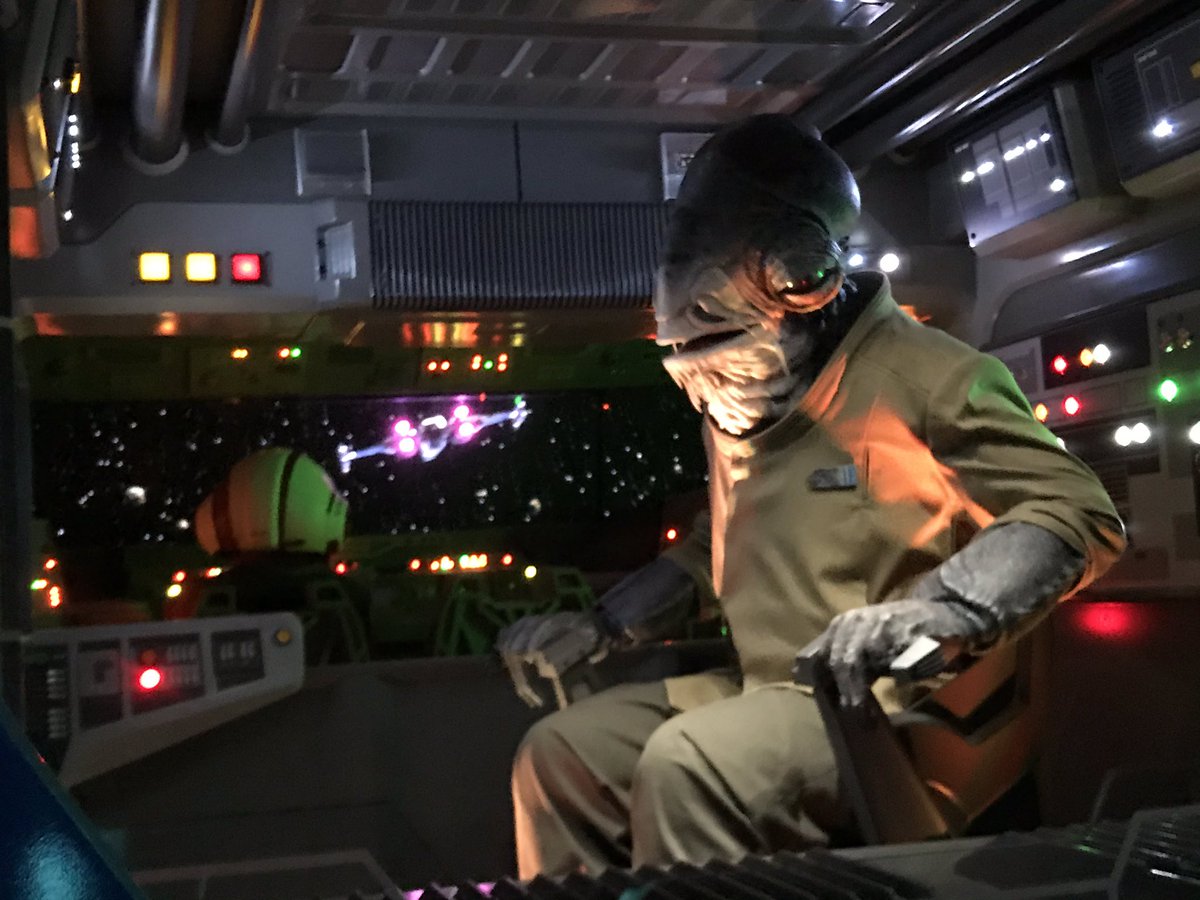 Here are tips on what you should be doing at 7:59a to help get a good Boarding Group (under 20) at Batuu West, now that we've had 4 days to jedi master it. This assumes a Park / App open time of 8am, which is what it was opening weekend. Check the schedule for exact open time and adjust times accordingly.
1. Already been scanned in at the front gate, you and everyone in your group. Plan for 7:30a gate entrance is fine if park opens at 8a. You can arrive at 4a and wait around for gate open if you don't like to sleep or can't sleep cuz you're so excited
2. On the Disneyland app you already downloaded, Be on the opening Star Wars walkers Find Out More screen to click it, NOT the greyed out Join Boarding Group button page. Refreshing that page is slower than clicking on Find out More
3. Don't be on wifi.
4. If you're with friends, apparently you can set up your group beforehand. Selecting them one by one after you click Find Out More takes milliseconds longer, which will drop your spot in Boarding Groups. There are conflicting reports on whether it's better for 1 person in your group to try, or everyone should try. When multiple people have tried, sometimes the fastest gets it, but sometimes it splits the groups (maybe cuz they weren't pre-selected?
5. Don't stand in crowds cuz that may slow your cell service by milliseconds. Go to a less populated area of the park like Tomorrowland by Autopia. My friend even used a check download speed app and ran around the park to find out exactly where in the park has the fastest download speed
6. Instead of just waiting for your phone clock to turn 8a, have a friend or a second phone do a seconds countdown from 7:59 and the last 10 seconds so you hit Find Out More exactly at 8 cuz you know it's coming
7. Keep calm! You will be nervous the closer you get to 8am, especially at 7:55a. People with heartbeat monitoring devices have show huge spikes at 8am (it's just as good as exercise!). But be calm and patient, so you don't freak out, get flustered, and mess up your chances.
Example: On Opening Day 1, I clicked on Find More standing in front of the ride as a single rider, and got BG 20. On Day 2, I joined a group with friends at the Hub, and we got 49 (we didn't pre select our group).
On Day 4, my friend went to deserted Tomorrowland, used an iPad to countdown the clock, hit Find Out More right at 8a, single rider and got BG 16.
If you do all these things, you should be able to achieve the
Perfect Schedule:
7:30a Park Entrance
7:45a Go to Tomorrowland or a non-populated spot to get a coffee and wait
7:59a Get ready! No distractions! It's nerve wracking, but keep your cool!
8a: Press Find Out More right at 8a, and then Join Boarding Group as fast as you can like a quick twitch video game. Your Boarding Group should be under 20! Screenshot it, post on social media! Then go eat breakfast
9a: Boarding Group call. If your boarding group is under 20, and the ride is working ok, you should get called around 9a-9:30a. Enjoy!
MY LIVE BLOG OF OPENING DAY where I got Boarding Group 20!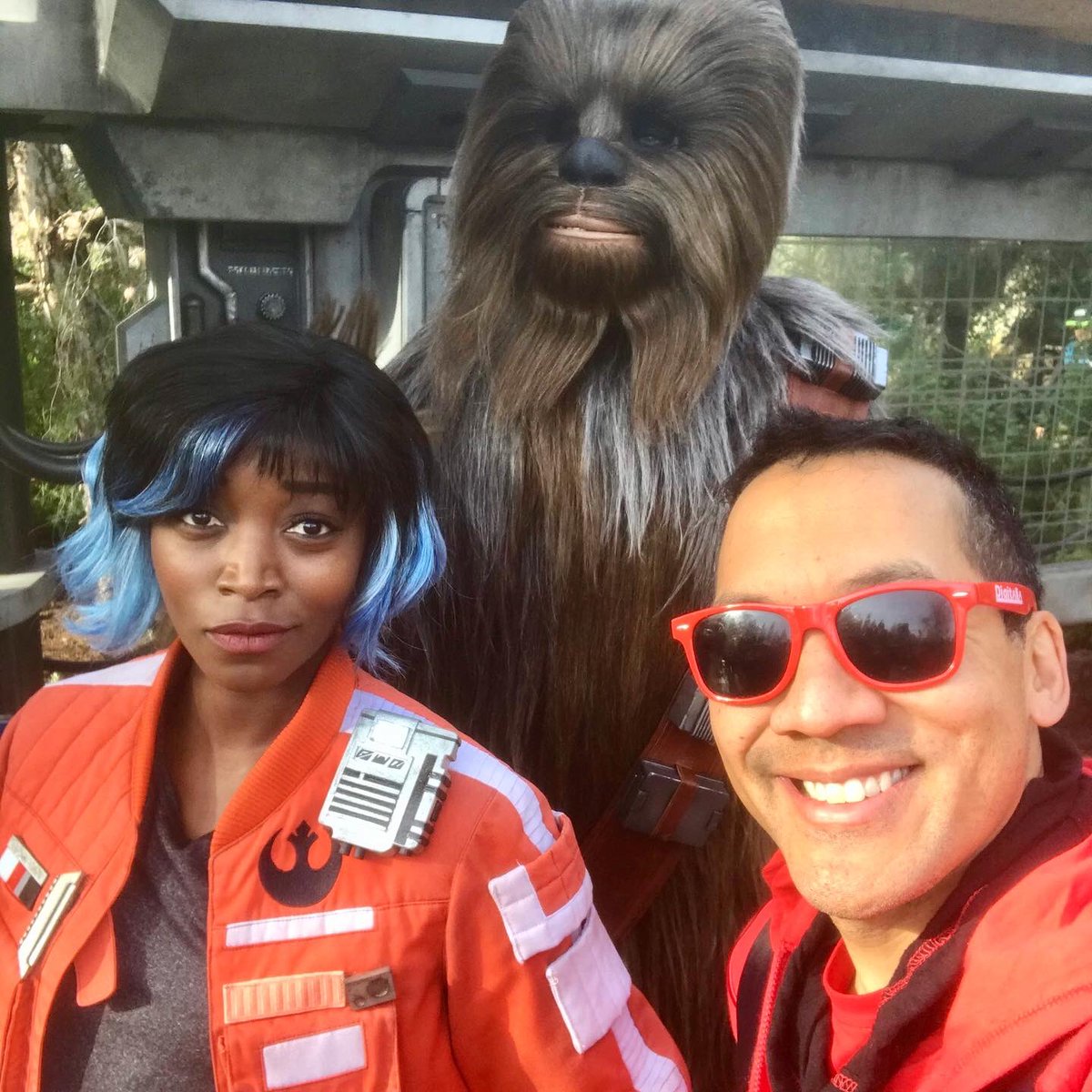 I went to ride Rise of the Resistance on Opening Day, Friday Jan 17, 2020, and luckily  boarding Group 20. Here's my live blog of what I did, in case it helps you too! Note that times and policies may vary depending on what day you visit the park – check start time.
7:20a: Arrived at Harbor Entrance. No lines at security
7:28a Enter Disneyland front gate. No line
7:33a Waiting at hub for Adventureland / Frontierland entrance to open at 8a
7:45a Adventureland / Frontierland entrance opens at 7:45a!
7:51a We all walk into Star Wars Land (surprisingly no running, no trampling) and are all waiting around for app boarding passes to open at 8a. I head to RoTR entrance to check in, not sure if that helps at all but better safe!
7:58a all phones open and ready! Whoever clicks fastest!
7:59a: I yell ONE MINUTE LEFT! with some people cheering but focusing intently on the app. More excited about this countdown than New Years Eve
8a: App open and fingers trembling, I checkin: Group 20!!! Woot! Cheers as people checkin and get confirmed boarding group
8:03a Head to DB7 to eat breakfast. Turn on app notifications to be notified of Boarding pass
8:05a ALL boarding groups sold out for today!!
8:06a Long line for Ronto wraps. Falcon line is 35m
8:08a No line at DB7!
8:10a: While ordering food, overhear couple behind me say they didn't know which buttons to press on the app to get to the Boarding group checkin. A few minutes delay and they are Boarding Group 80! 😱PRACTICE!!
8:18a Sit down to relax and eat my Bright Suns breakfast platter with mini Mustafarian lava roll and COFFEE! ☕️ Happy that in 1 hour, I arrived, checked in, and now relaxing w coffee
9:10a Walk back to RoTR to see check on boarding groups: 12-16 boarding now. Chewie, Vi, R2 and news crews greeting people as they go on ride
9:14: Get notification: Boarding Group Called!! 😍
9:15: Enter ride, grab a selfie er data image scan with Vi and Chewie!!
9:25 waiting in queue, similar to Batuu East so far.
9:28: Debriefing room with BB-8 and hologram Rey. So good!
9:31 On the cruiser w Admiral Beck and Nien Nunb
9:35 STORMTROOPERS! Remember to take a pic with them here before they shoo you!
9:41 Detention room
9:43: Resistance escape pod with K5?
9:45: Kylo Ren is chasing us Ahhhhhhhhhh!
9:47: Escape pod and the Drop! Piece of cake! Like a speed bump
9:48: Exit ride, where random Batuuan staff and CMs are clapping for us and some news crews interviewing
10:45 Did a Falcon run to get some credits. Single rider. Got some credits!
11:24: spent some credits on new Toydarian Green milk releasing today. It's green milk with mango chili and real pieces of mango!
Overall about 2 hours from arrival in park to finishing ride! Way faster than when I did it at Batuu East on 5th day of opening.
Hope the helps you on your adventure to Batuu!