The All Black Lives Matter March celebrated LGBTQ Pride, marching from Hollywood to West Hollywood on Sunday June 15.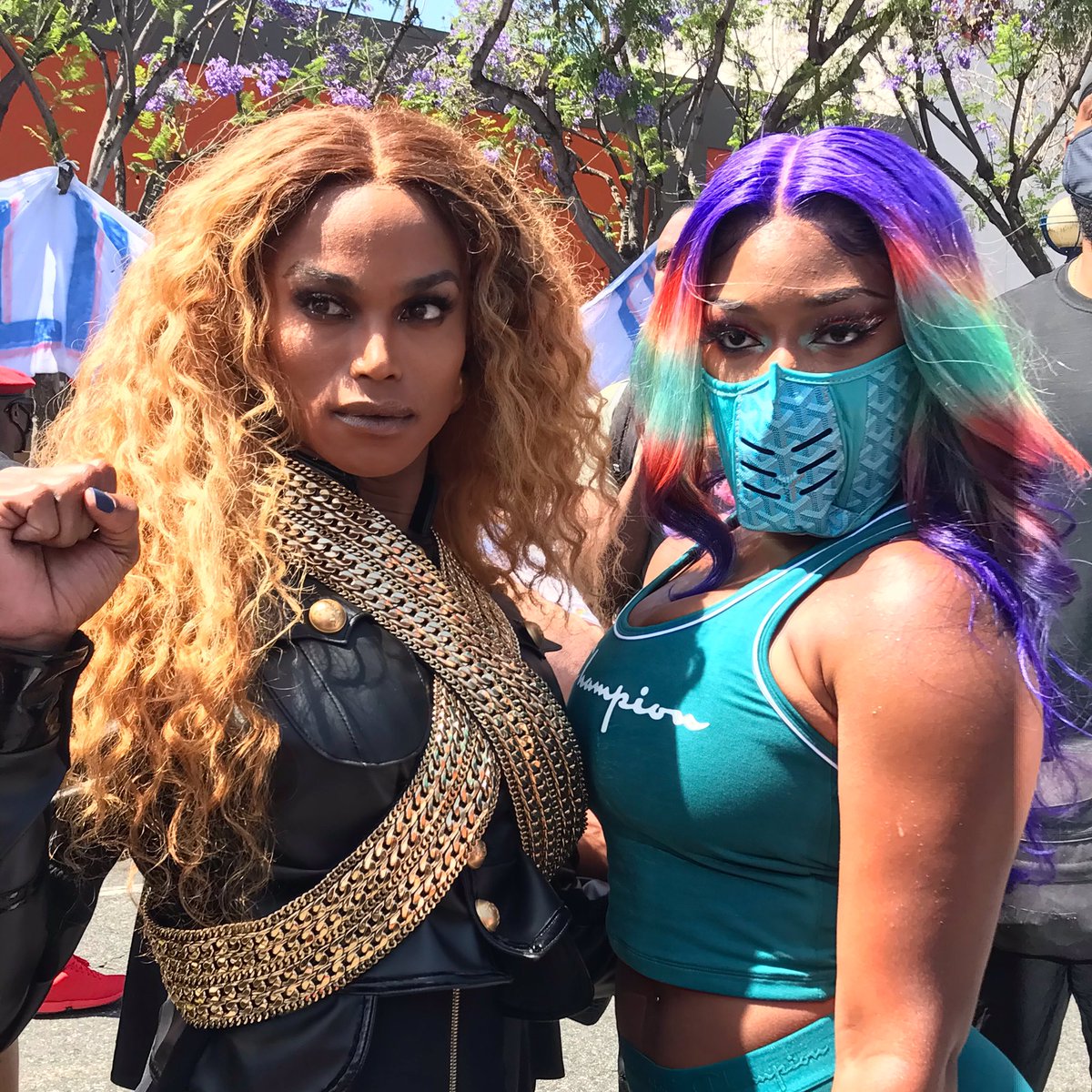 Surprise attendees included Common, and Megan Thee Stallion, a rapper known for her Savage song, one of the top sounds on TikTok. Megan had beautiful rainbow hair to show support for the LGBTQ community.
Common took photos with attendees.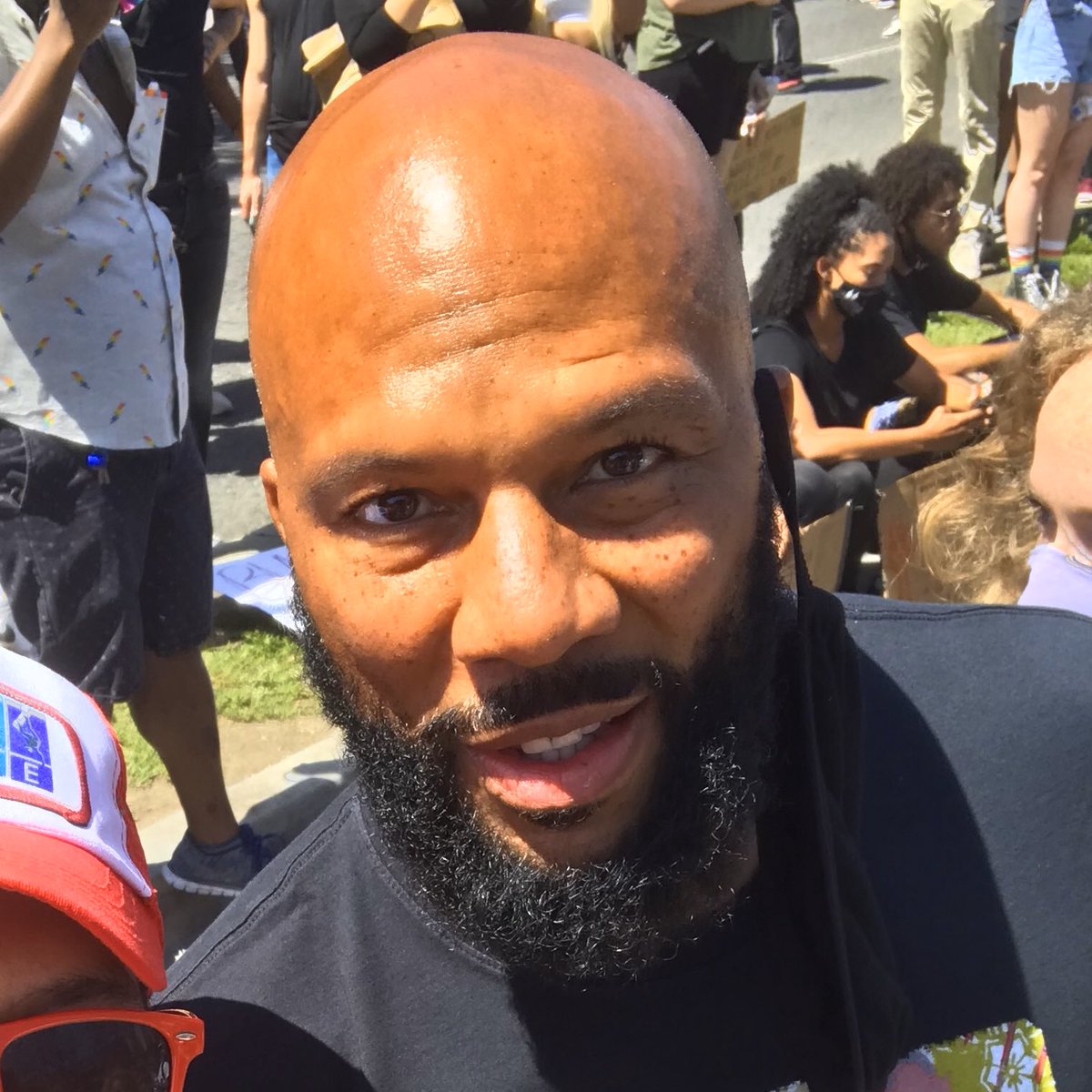 The event started on the recently painted ALL BLACK LIVES MATTER letters painted on Hollywood Blvd. The art was a collaboration with ABLM LA, City Councilmember Mitch O'Farrell of Hollywood, Trailer Park agency which overlooks the street, and dozens of volunteers who painted the huge letters in LGBT colors the day before.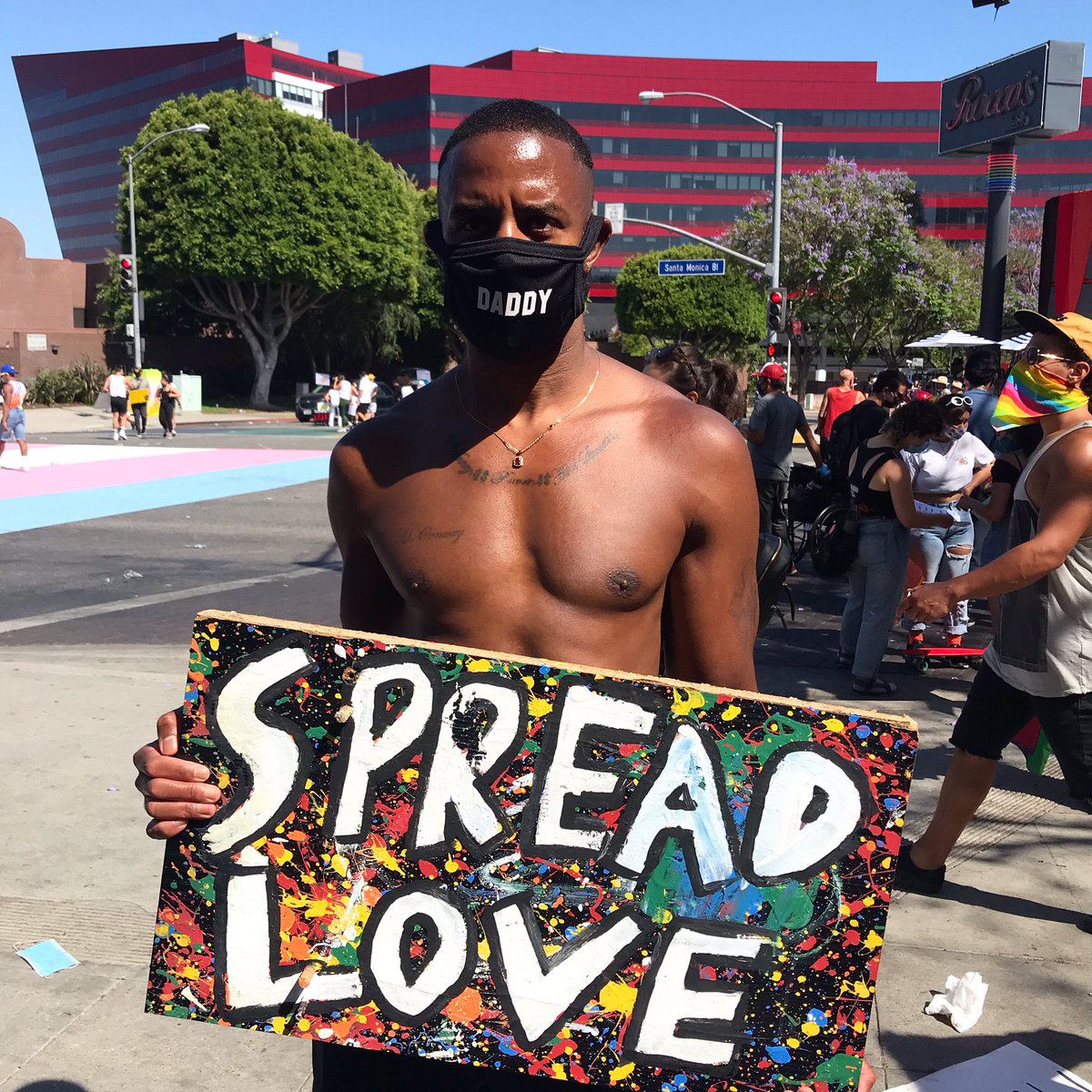 Attendees walked down Hollywood to Crescent Heights, then to Santa Monica Blvd to San Vicente in West Hollywood.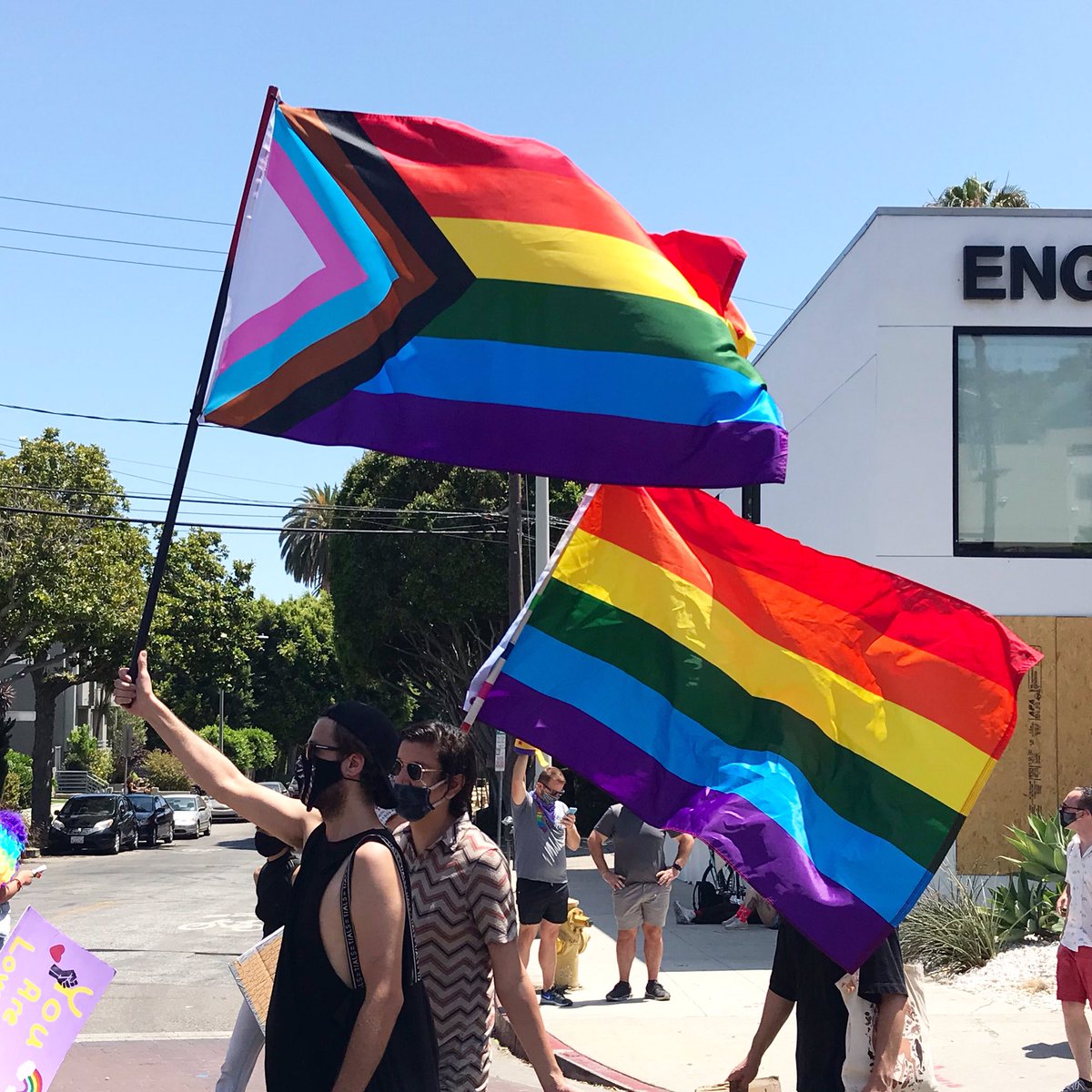 Several DJ party trucks keep the mood and music going over the route.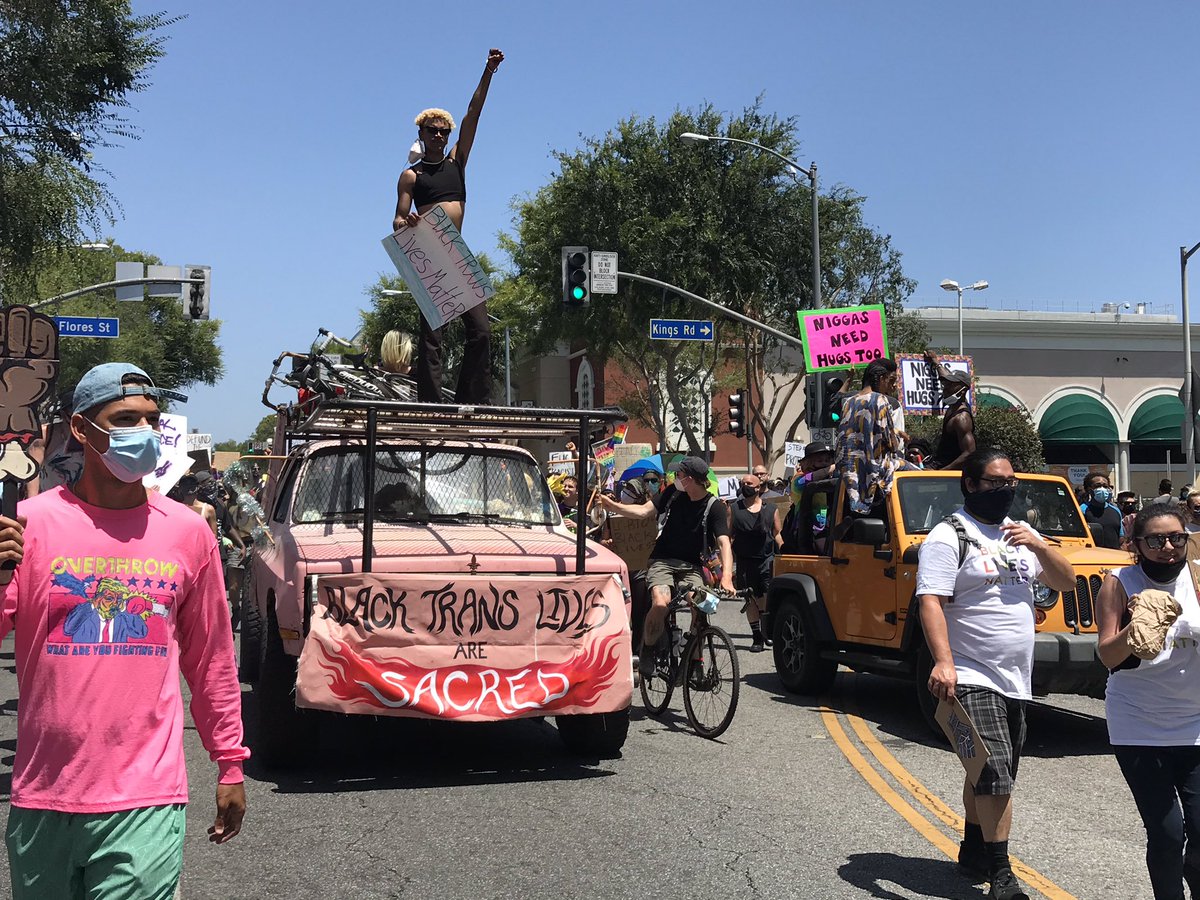 After people have been inside for the past three months, the march was a good chance to get outside and people watch.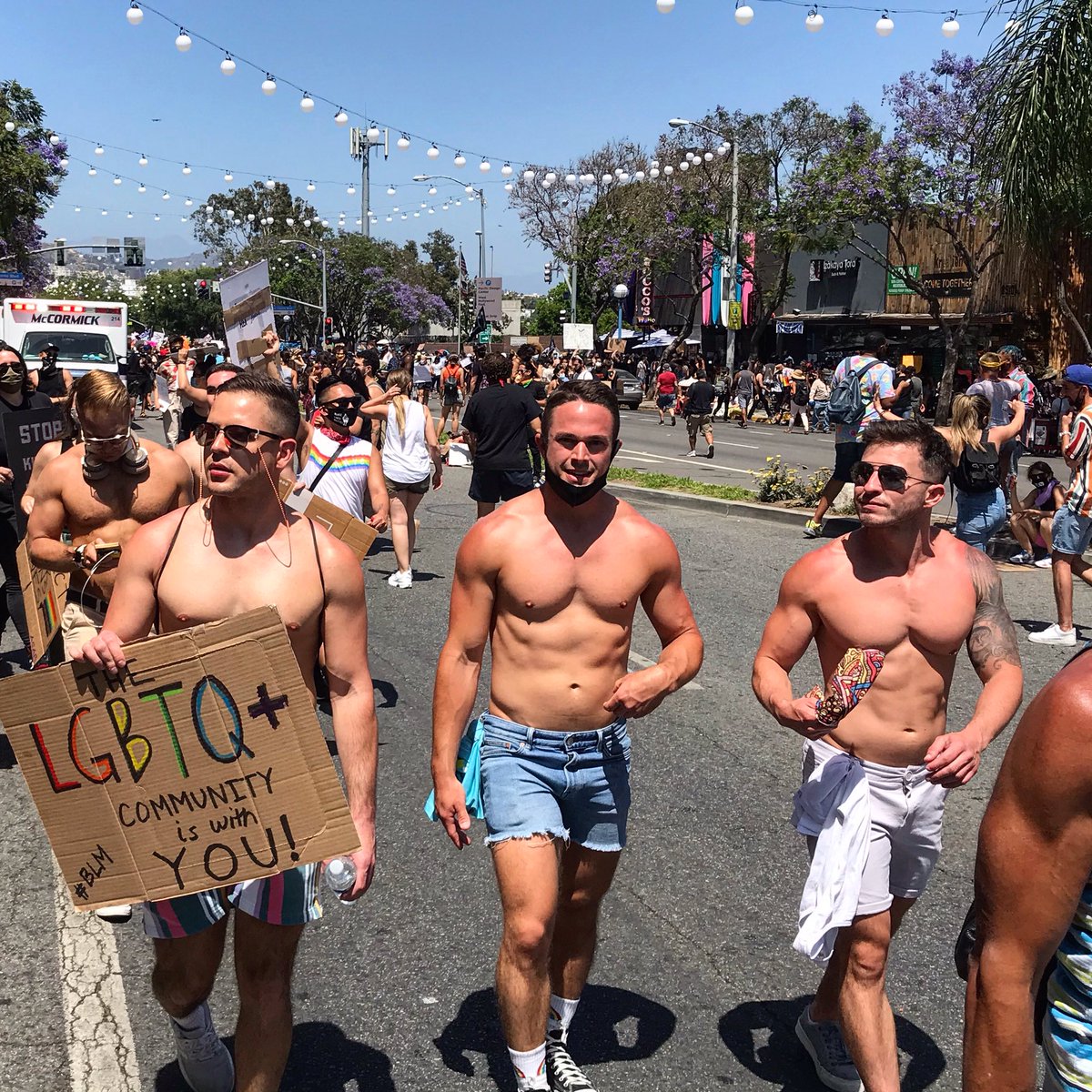 At the end of the march, hundreds of attendees danced in the streets with the DJ party trucks.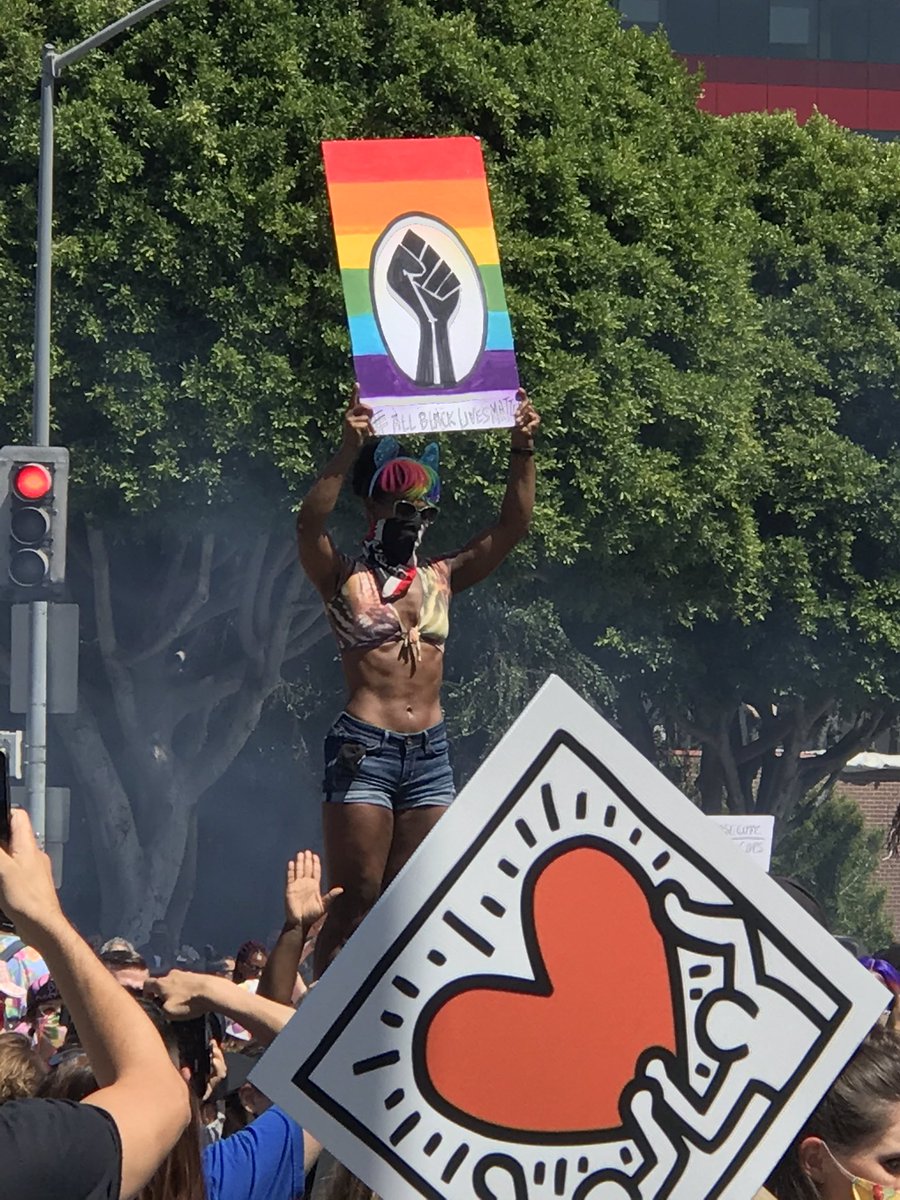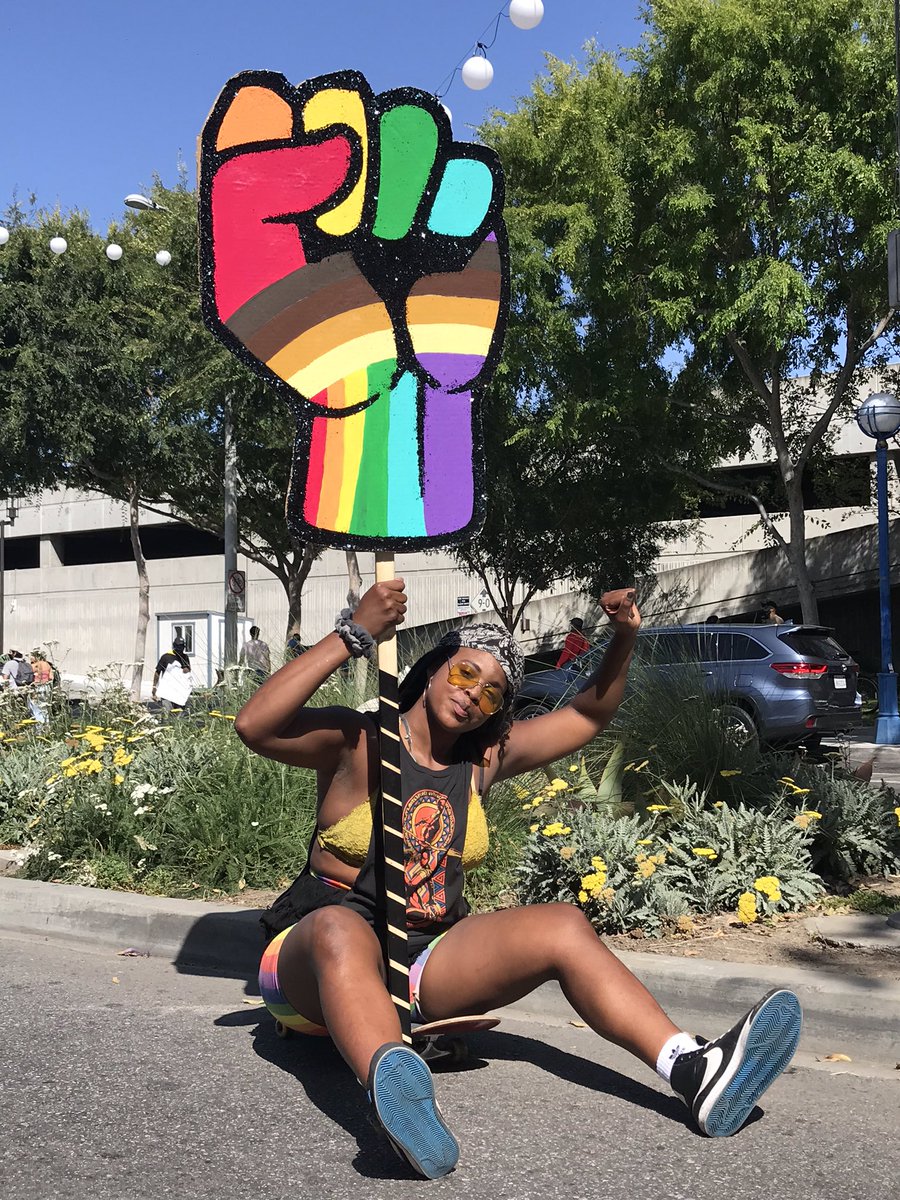 People also lined up for the dozen or so restaurants with bars open in West Hollywood, including the Abbey, Chapel, High Tops and Baja Cantina.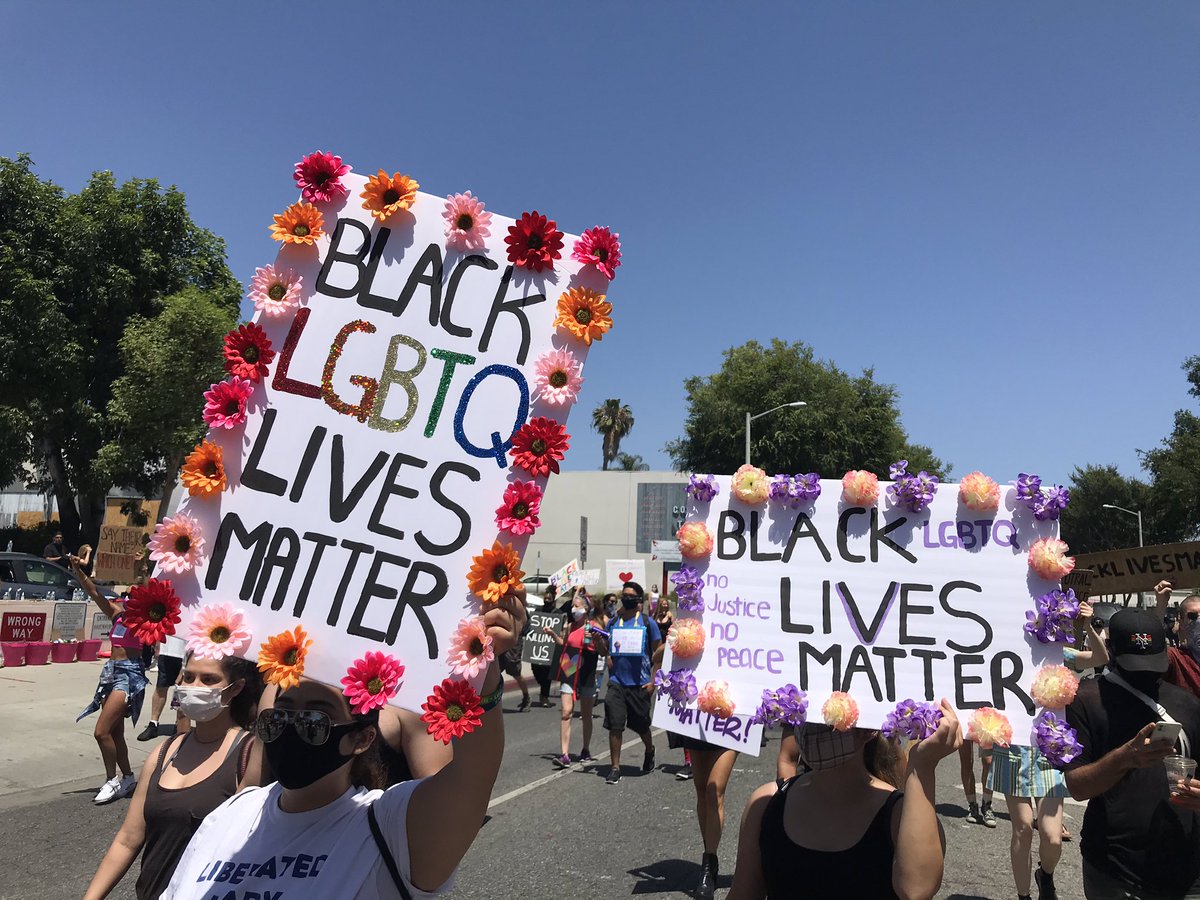 The mood was upbeat. Attendees were diverse.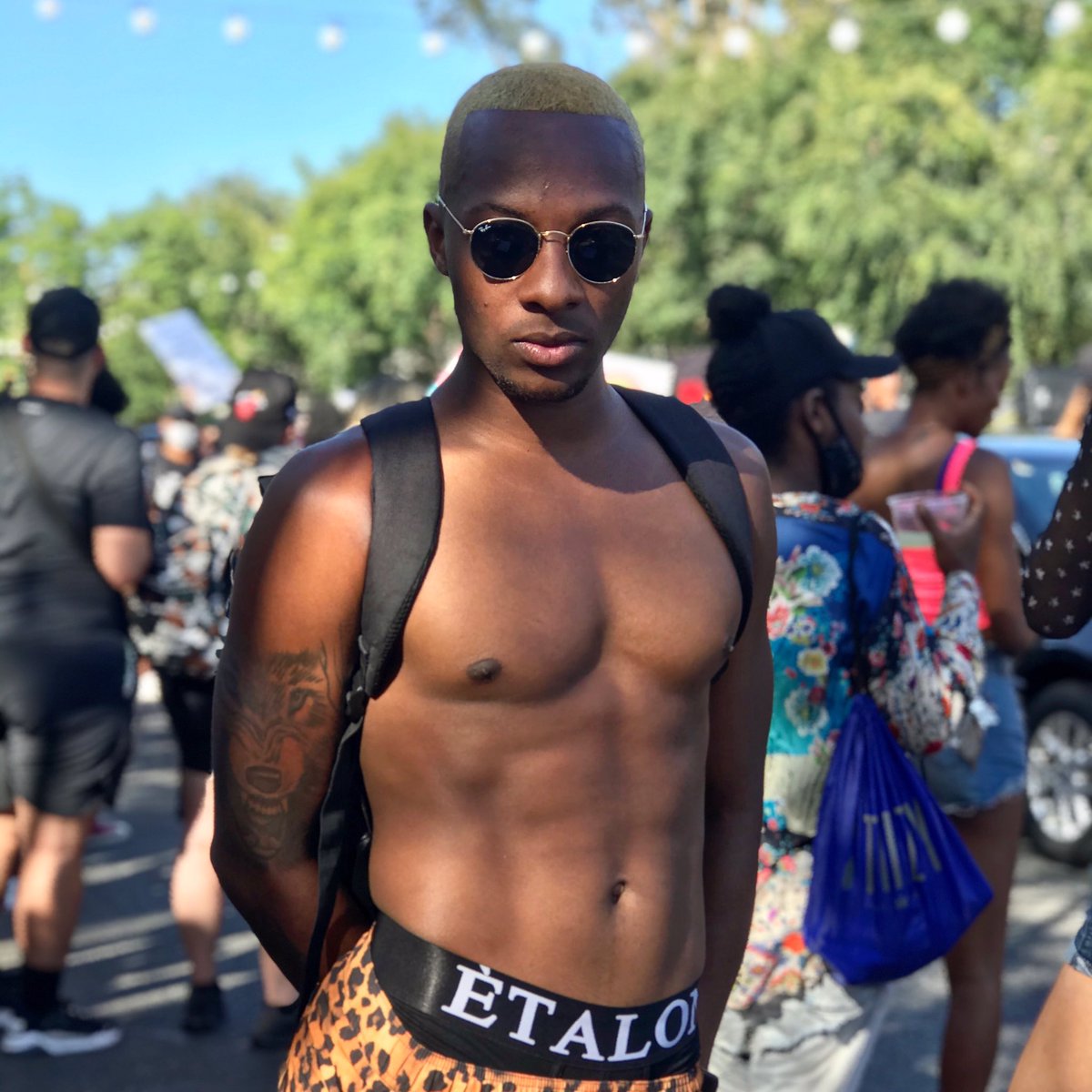 And glittery.