At our Accessibility Tech panel, experts discussed the importance of websites, apps and products accessibiity, tech education, and representation of people wit disabilities  in media and film.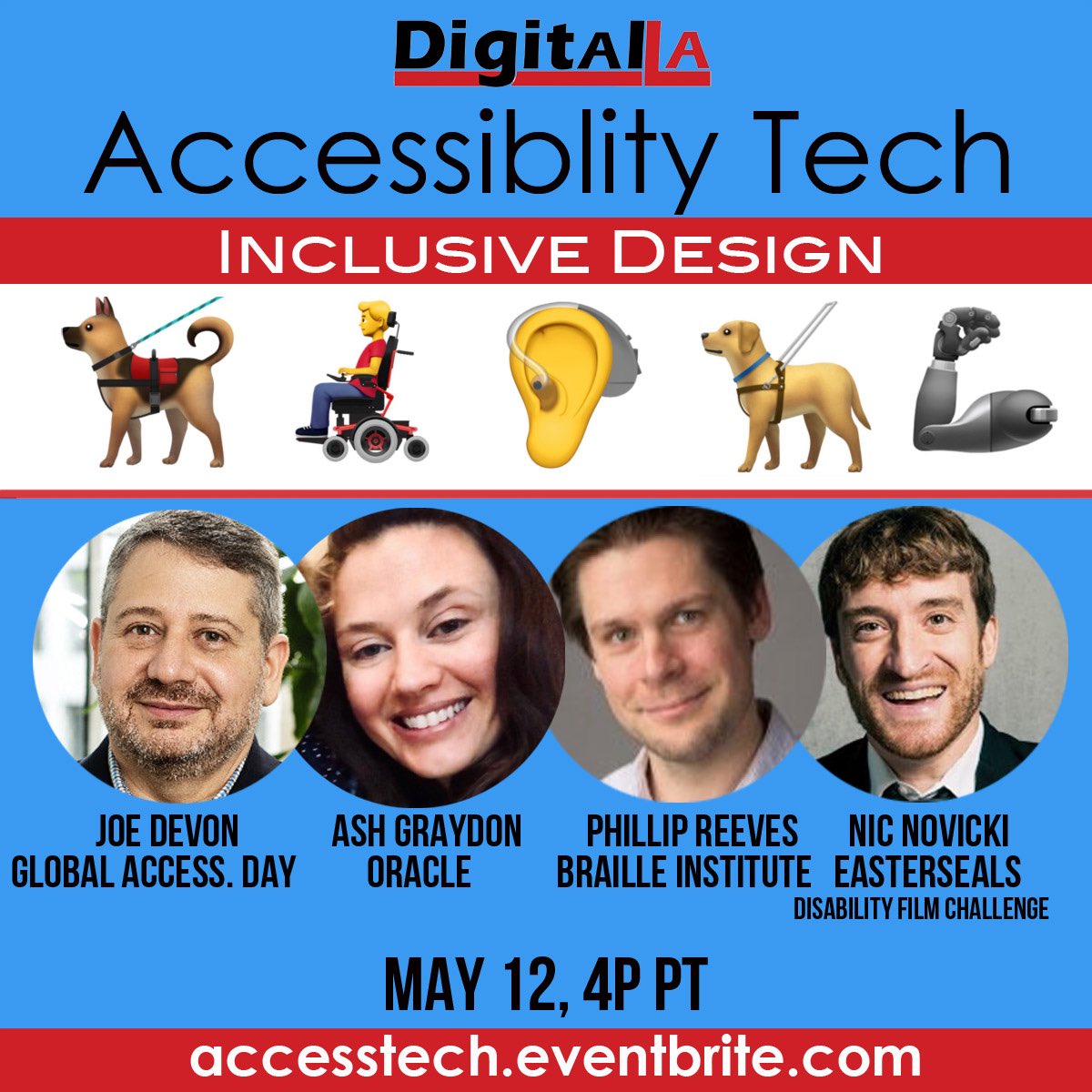 Highlights
Developers of websites and apps should use code like dynamic sizing to ensure that those with vision impairments can see the fonts. There are standards for tech coding. Ash Grayon of Oracle Cloud, said there are several resources to help.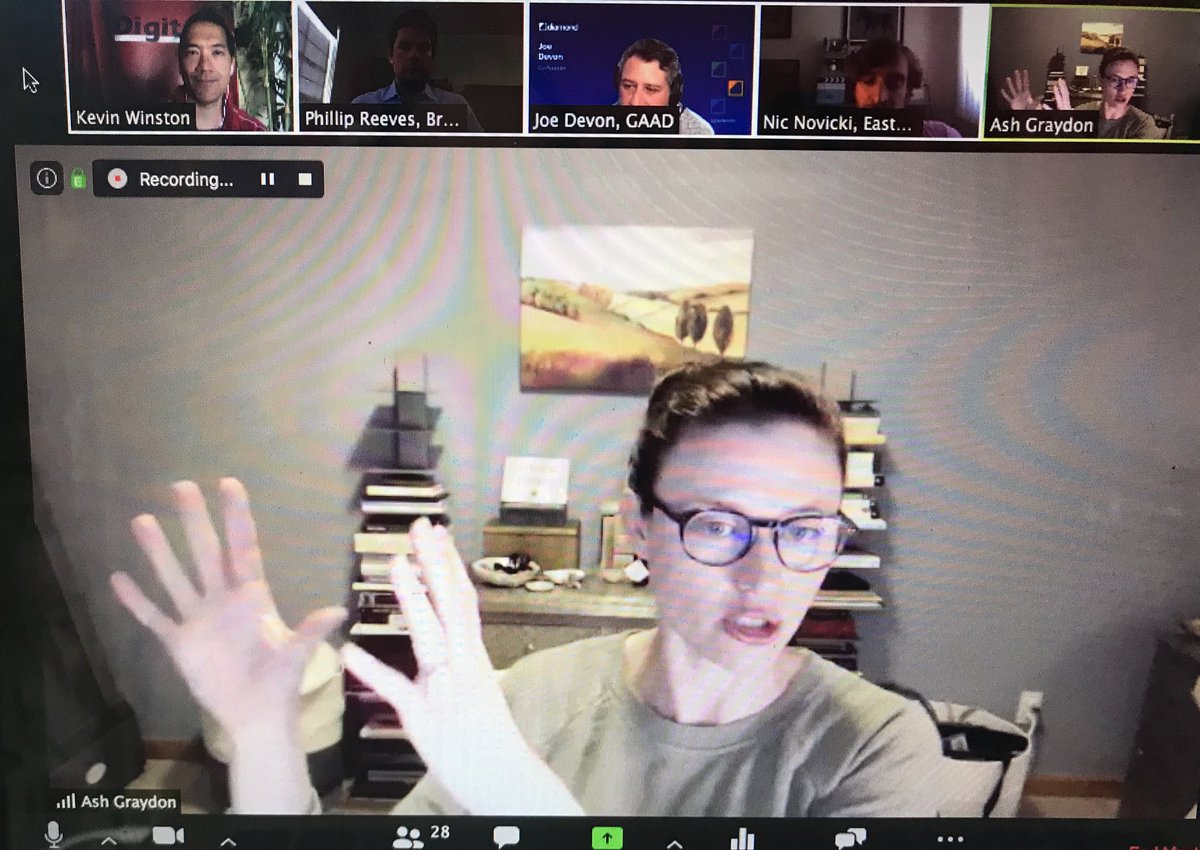 Joe Devon founded the Global Accessibility Awareness
Day
, May 21. 'Thursday, May 21, 2020, marks the ninth Global Accessibility Awareness Day (GAAD). The purpose of GAAD is to get everyone talking, thinking and learning about digital access/inclusion and people with different disabilities,' states its site. There is a focus on increasing awareness of accessibility tech among developers, coders, CTOs and CEOs of small and large companies.
On mobile: Apple has moved up its Accessibility menu, previously buried a few layers in Settings, up to the first page. Options: text size, voice control, zoom, magnifier, touch, and earn devices. The newest iOS includes accessibility emojis: Seeing dogs, wheelchair, prosthetic arm, hearing aid.
EDUCATION
Tech education is also important to make sure that people with disabilities know how to use tech tools and aren't left behind. The Braille Institute has several locations in Los Angeles and Southern California where people with vision impairments can take free workshops and classes on how to use technology, from readers to their phones.
Phillip Reeves of the Braille Institute in LA said he tries to include the latest vision tech technology in the workshops. The Braille Institute LA on Vermont Ave. hosted a t
ech fair
last fall with speakers from Apple, etc. and a vision tech expo with vendor booths demoing their latest vision technology.
ENTERTAINMENT
Increasing awareness of accessibility issues is also important, speaker said Nic Novicki. He founded the Easterseals Disability Film challenge where people with disabilities and allies are invited to make films over the weekend. The films can be about a disability or about a person who happens to have a disability, like a detective who just happens to be in a wheelchair, or a cop who happens to be a deaf. Tech typically plays a role in some  films.
In the six years of the film challenge, participants have since been cast in major film and TV projects, Novicki said.
Overall, speakers said that progress is being made in their fields to increase both accessibility in tech and entertainment, but there is much work to be done. The conversation continues at the GAAD week next week.
Speakers:
Joe Devon, Global Accessibilty Awareness Day, Founder of the ninth annual GAAD event to incease awareness, thought leadership, and learning about digital (web, software, mobile, etc.) access and inclusion and people with different disabilities. Details: https://globalaccessibilityawarenessday.org Co-founder at Diamond, an inclusive digital agency.
Ash Graydon, Oracle, Research Lead, Oracle Cloud Institute. Oversees studies conducted to improve OCI's user experience, including accessibilty.
Phillip Reeves, Braille Institute. Oversees the day to day operations and managed educational programs focused on client growth, including technology advancement and tech classes for the vision impaired, for Braille Institute
Nic Novicki, Easterseals Disability Film Challenge, Founder. The Film Challenge is a weekend film competition where filmmakers create films featuring people with disabilities in front of and behind the camera. Sponsors have included Adobe, Dow Jones, Film Independent, HBO, Sony Pictures Entertainment, Universal Pictures, Warner Brothers etc.
Moderator: Kevin Winston, Digital LA