Adobe Max Bash was amazing. The night party held for Adobe Max creator conference attendees on Nov 5 was one of the biggest parties in LA, period. It took over the Staples Center, LA Live place, and adjacent venues with creativity-focused activations.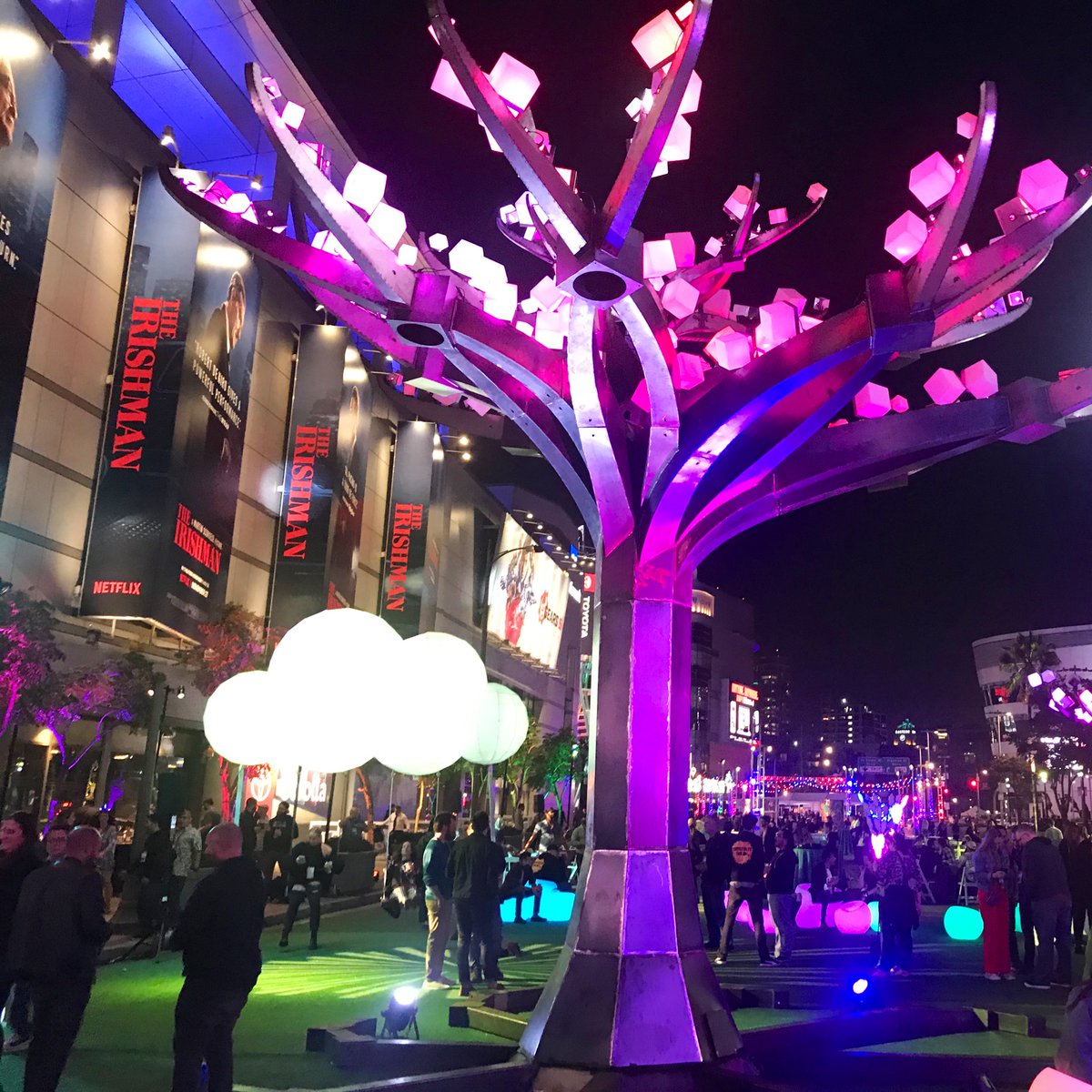 Staples Center featured Vampire Weekend band performing. All the restaurants and bars on the ground level served FREE food: free Blaze pizzas, free hot dogs, free nachos, etc. You could go in and watch the band, walk outside to the street, walk back into see the band and eat food, very fluid, no need to show any ticket once you're in the party area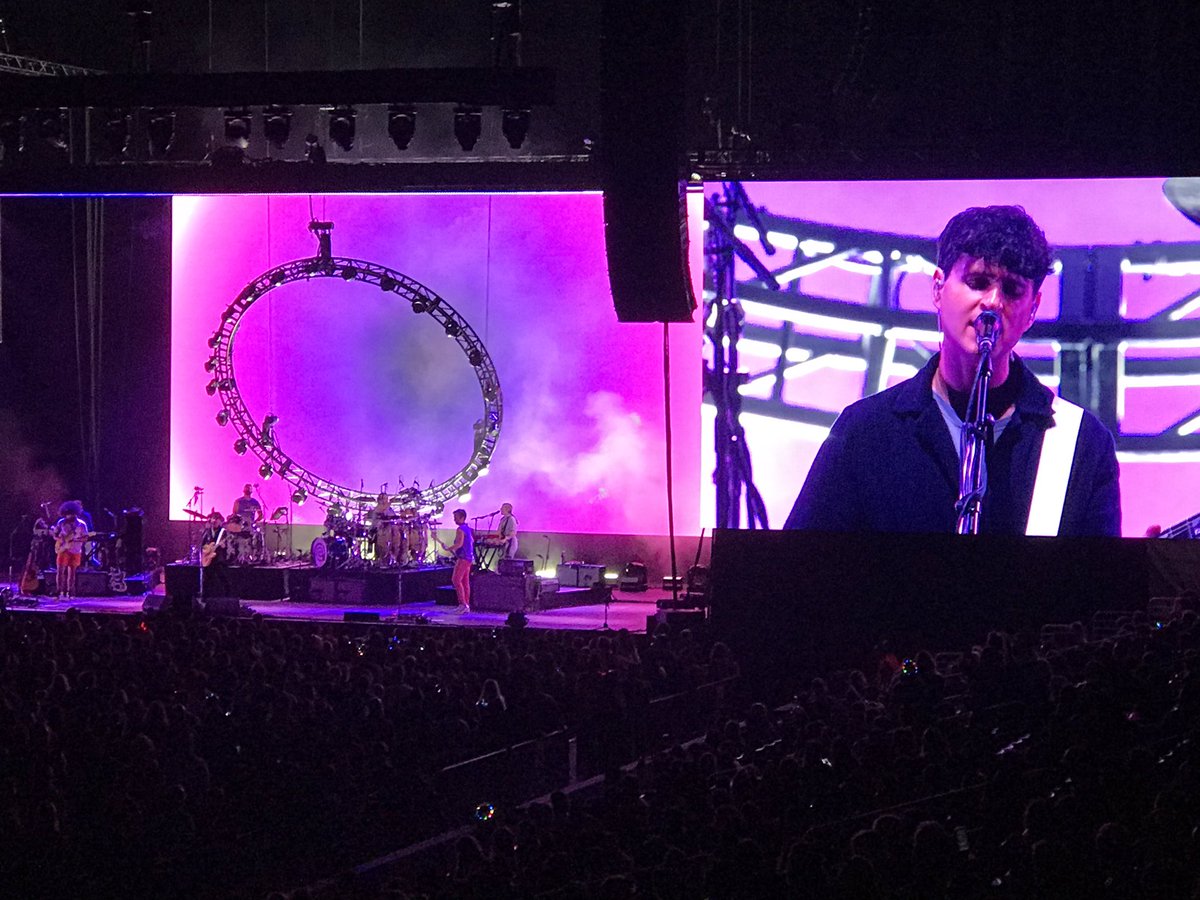 The Street Chick Hearn Court between LA live and Staples featured an Electric Garden with former EDC tree, and glowing orb swings perfect for boomerangs. Attendees could draw designs with their fingers in the several curved Sequins Walls – and there were many expert designs made by creator-attendees. At the Mystery Grab wall, you stick your hand thru a holes in a wall or open drawers to get gifts like mini inflatable drink-holder unicorns (most popular) and donuts  All new things we haven't seen at a party before!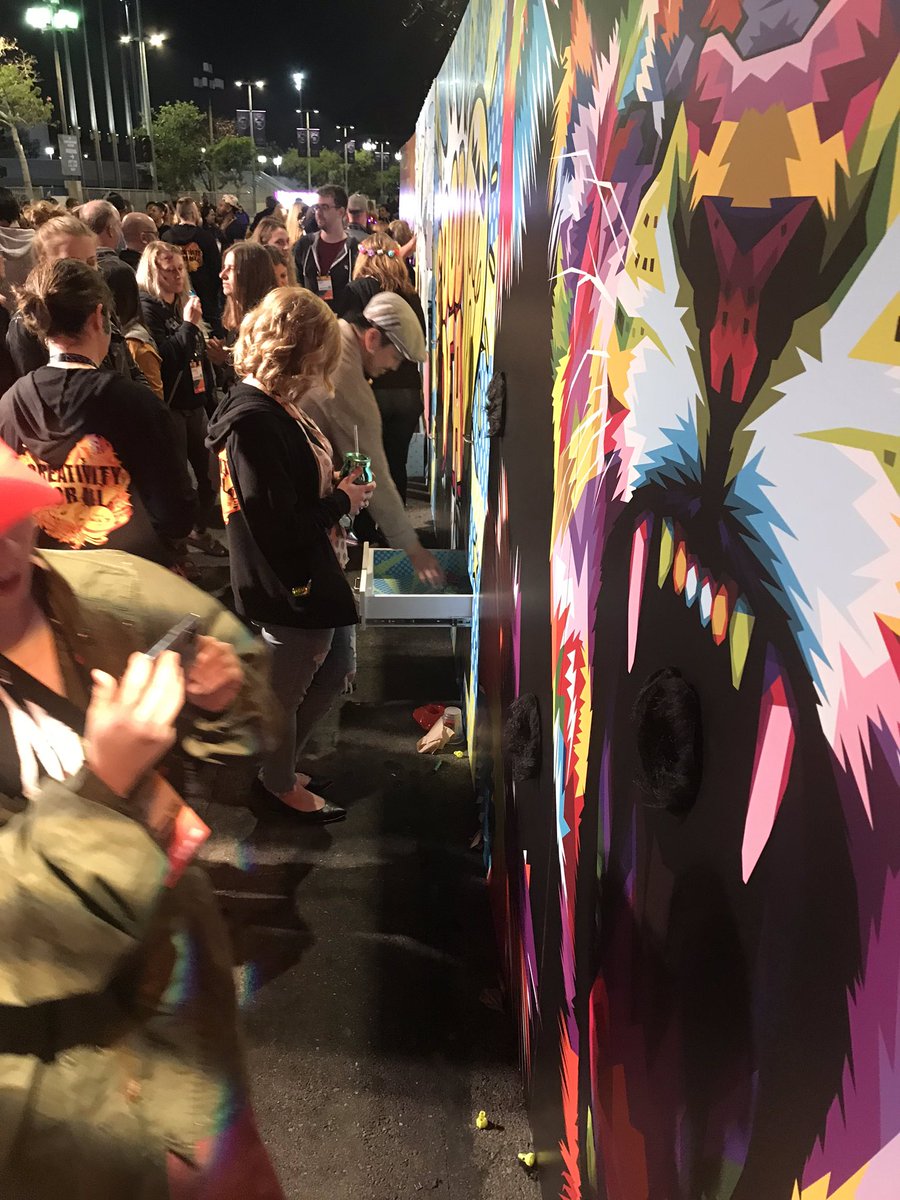 LA Live Plaza featured a self-serve cereal wall, with ice luges for white, chocolate or strawberry milk. Never seen a milk ice luge before!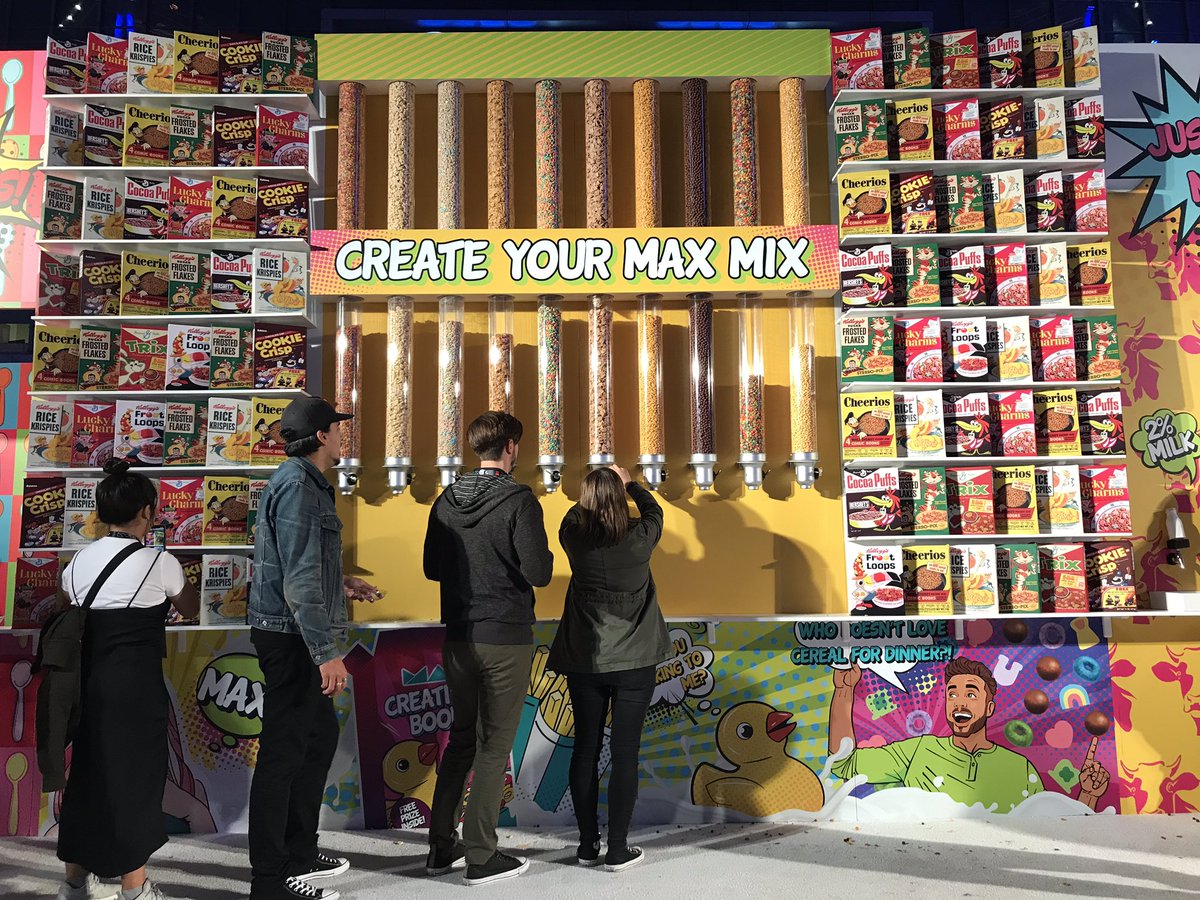 And the big MAX photo opp letters are here for primo Instagrammable photo opps.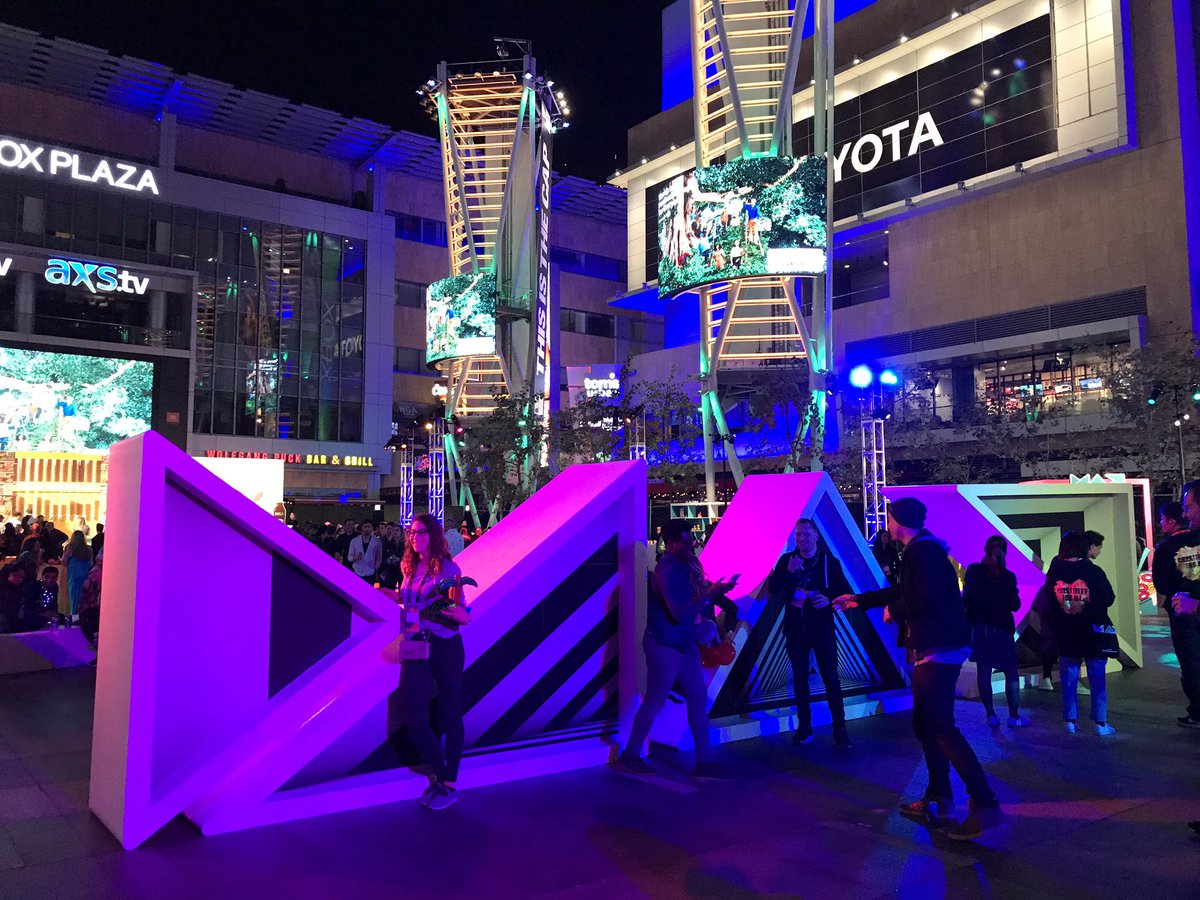 The LA Live parking garage roof featured a Dia de Los Muertos Walk-thru neon glow maze with dragon alebrije, boat and skull photo opps, Catrina face painting.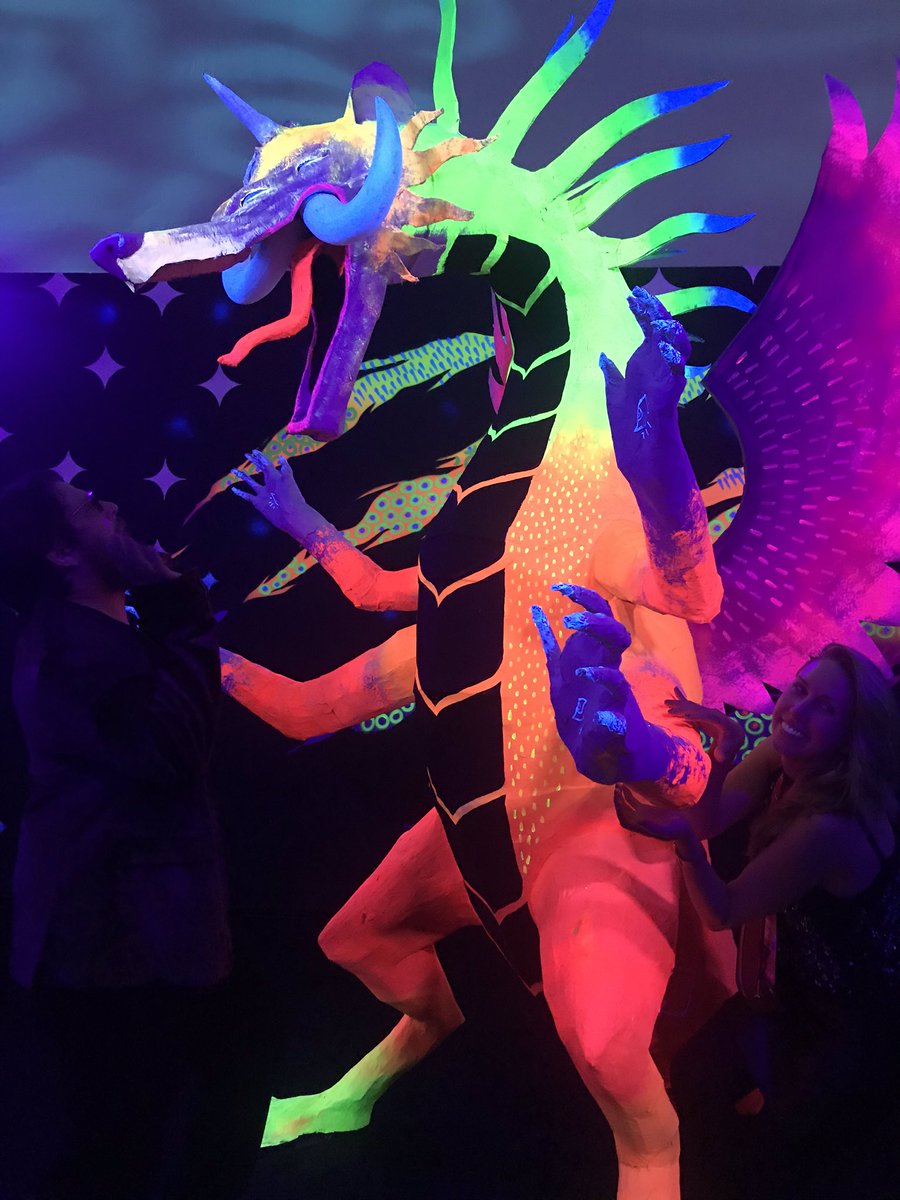 Food included a huge Mexican dessert bar, toasted marshmallow sundae bar,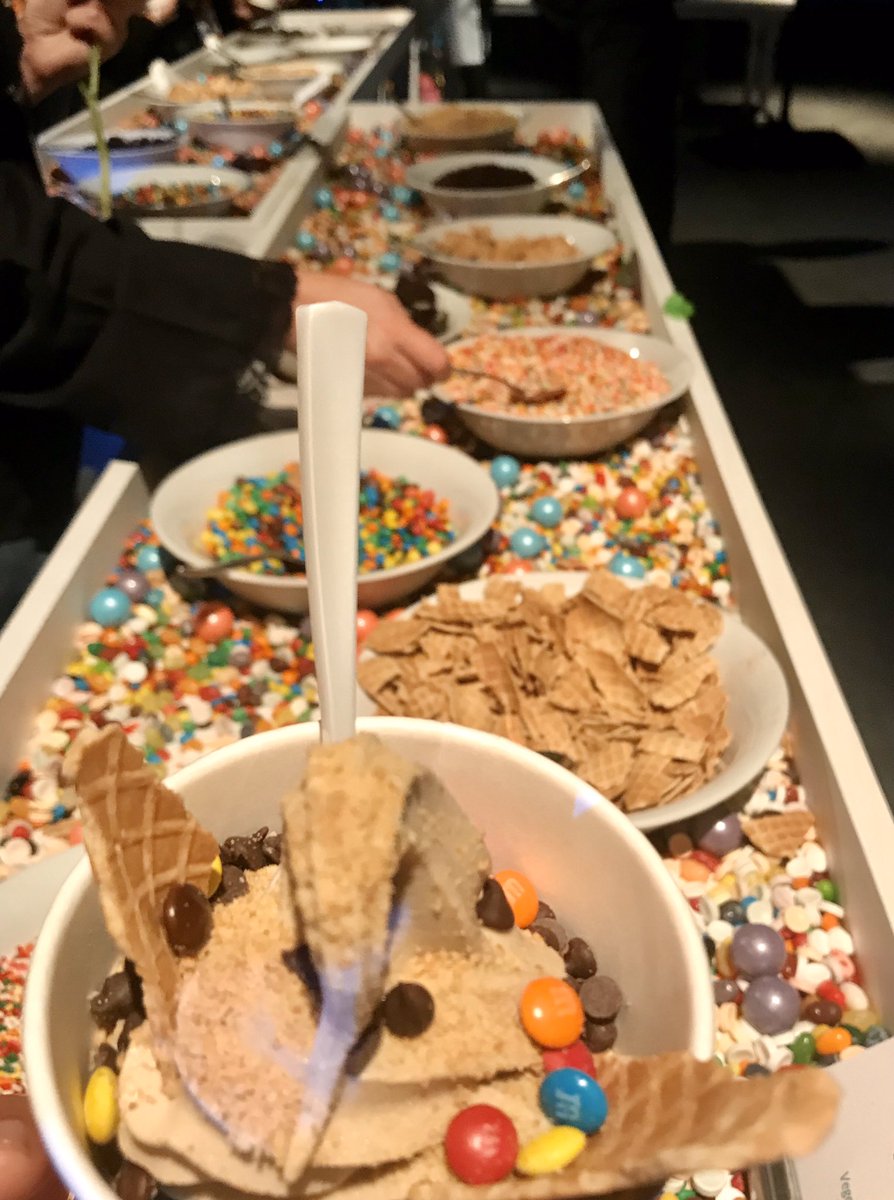 and dragons breath balls with liquid nitrogen so you can puff steam out of your mouth. Cloud 9 Cotton Candy land featured free cotton candy and other desserts. You could dance on stage in a green bowler hat to get your image projected on the jumbo tent.
Compare to other parties: Lots of events take over just Staples. The ice-skating and other events take over just LA Live Plaza. The E3 Fortnite party took over the Parking Roof. Emmys takes over Staples, Street, LA Live Plaza, but not the roof deck. Adobe Max Bash took over all 4 areas for a bazillion square foot of party!
We invite more SF Tech companies to do big parties like this in LA!
The Adobe Max conference featured panels and workshops for users of Adobe creative tools November 2-6 in downtown LA. Several new products and features were announced. With the party so fun, we'd love to cover the full conference next year!