AFI Fest returned in-person this year with premieres for King Richard (Will Smith), Bruised (Halle Berry), Tick Tick Boom! (Andrew Garfield) and screenings Nov. 10-14 at the Chinese Theatre in Hollywood.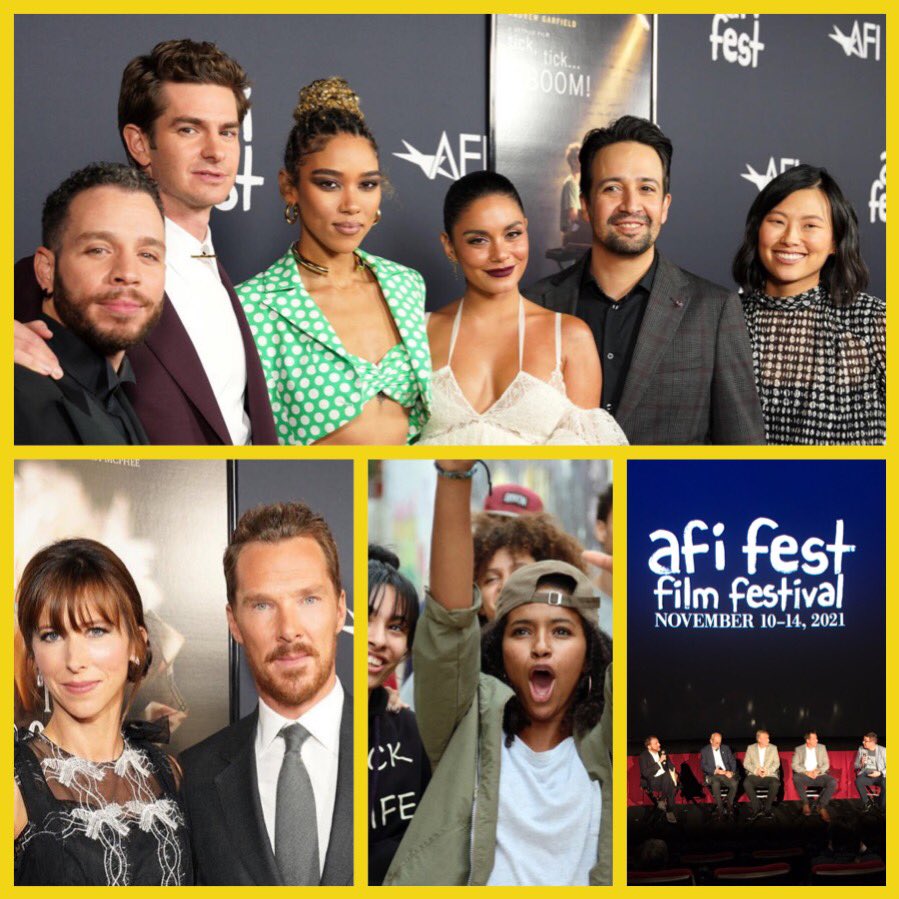 "Bringing filmmakers and movie fans together to celebrate the moving image is at the heart of AFI FEST. The excitement of all festivalgoers to be together in the theaters, once again, was electric," said Sarah Harris, Director of Programming, AFI Festivals. "This year's festival has truly shown everyone the power of the art form to lift our spirits when it's needed the most."
The complete AFI FEST program included 118 titles (51 features, 1 episodic, 49 shorts, including 19 Meet the Press Film Festival (from Washington D.C.) at AFI FEST shorts and 17 AFI Conservatory Showcase shorts) of which 51% were directed by women, 39% were directed by BIPOC and 13% were directed by LGBTQ+. This year's program represented 53 countries and included 7 World Premieres.
World premieres held as part of the fest, included: King Richard (Will Smith), Tick Tick Boom! (Andrew Garfield with director Lin-Manuel Miranda), The Power of the Dog (Benedict Cumberbatch), and Halle Berry (Bruised), complete with red carpets at the Chinese Theatre IMAX screen. Many of these premiere tickets were invite only and not available to the the public.
Additional films available to the public screened Nov 11-14 at the Chinese Theatre 6, with full vaccination proof or negative covid test required to enter.
AFI Fest official post-film mixers and receptions were not held this year due to covid safety.
AFI FEST WINNERS
Jury and Audience award winners included the following films. The Grand Jury Award winners for Live Action (Al-Sit) and Animated Short (Love Dad) will be eligible for the 2021 Best Live Action Short and Best Animated Short Academy Awards®. The Jury was comprised of film curator and writer Kiva Reardon; Amanda Salazar, head of programming and acquisitions at Argo; and writer/director Angel Kristi Williams.
Grand Jury Prize – Live Action
AL-SIT (DIR Suzannah Mirghani)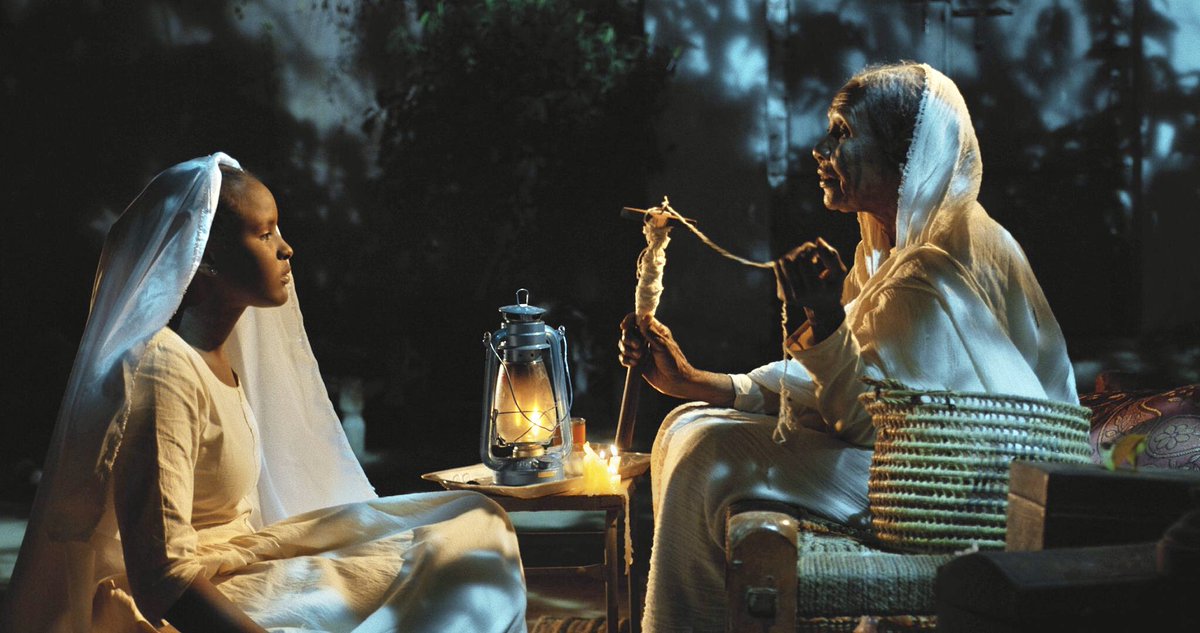 Jury Statement: "For going beyond its central story to make a densely layered and truly cinematic experience, the Jury would like to honor AL-SIT the Best Narrative Short."
Grand Jury Prize – Animation
LOVE, DAD (MILÝ TATI) (DIR Diana Cam Van Nguyen)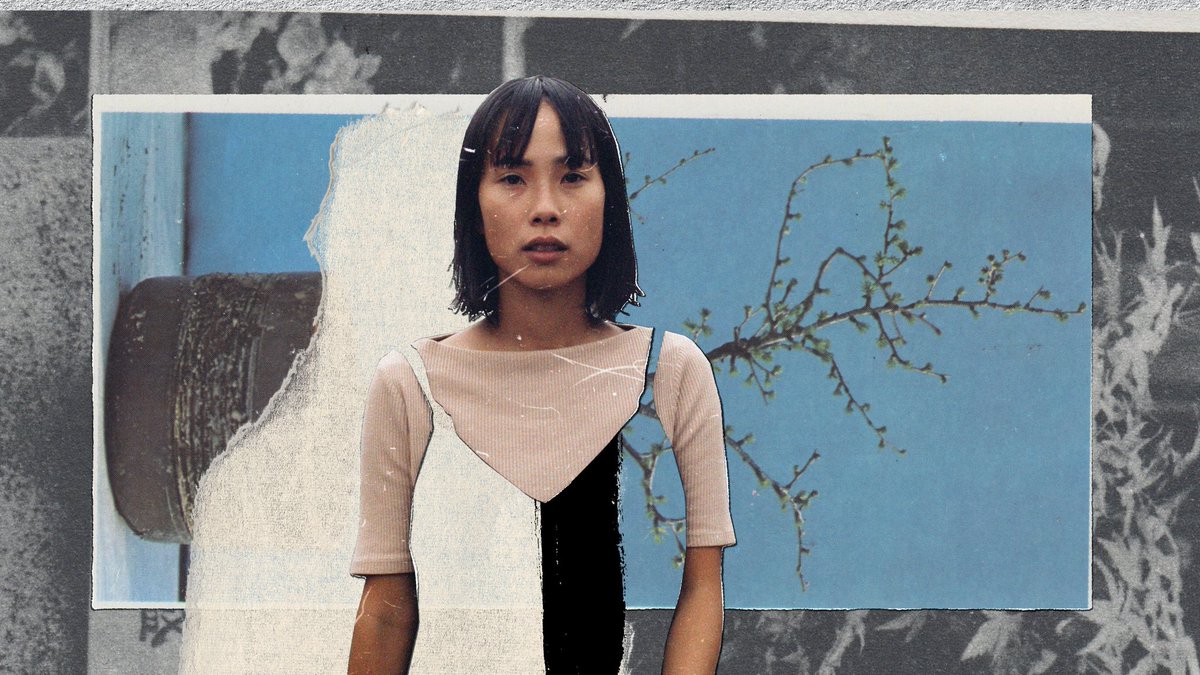 Jury Statement: "For its melding of form and content that makes for a deeply vulnerable and personal viewing experience, the Jury would like to award LOVE, DAD as Best Animated Short."
Audience Award – Narrative Feature
JOCKEY (DIR Clint Bentley)
An aging jockey hopes to win one last title for his longtime trainer who has acquired what appears to be a championship horse. But the years – and injuries – have taken a toll on his body, throwing into question his ability to continue his lifelong passion.
Audience Award – Documentary Feature
JUICE WRLD (DIR Tommy Oliver)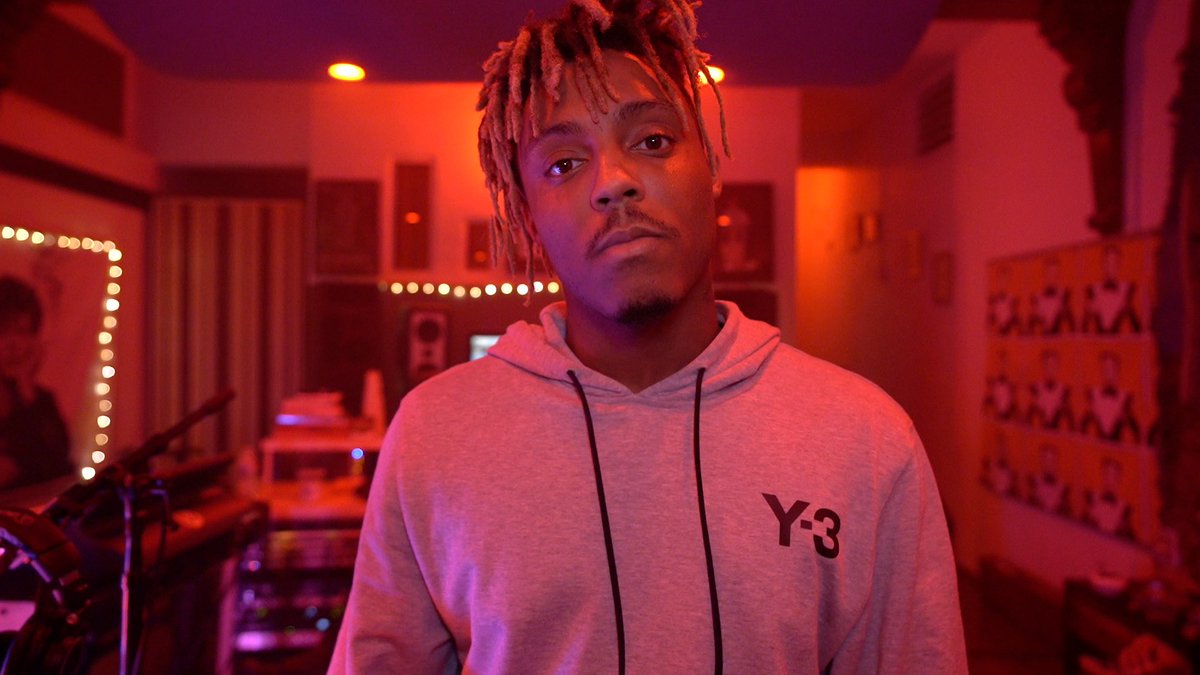 This intimate documentary explores the life and death of the young hip hop star Juice WRLD.
Audience Award – Short Film
ONLY THE MOON STANDS STILL (明月依旧) (DIR Johnson Cheng)
Three generations of Chinese women say goodbye to their family ballroom dance studio.
Special Mention: BABYBANGZ (DIR Juliana Kasumi), PLAY IT SAFE (DIR Mitch Kalisz), HER DANCE (RIKUD HASSIDI) (DIR Bar Cohen)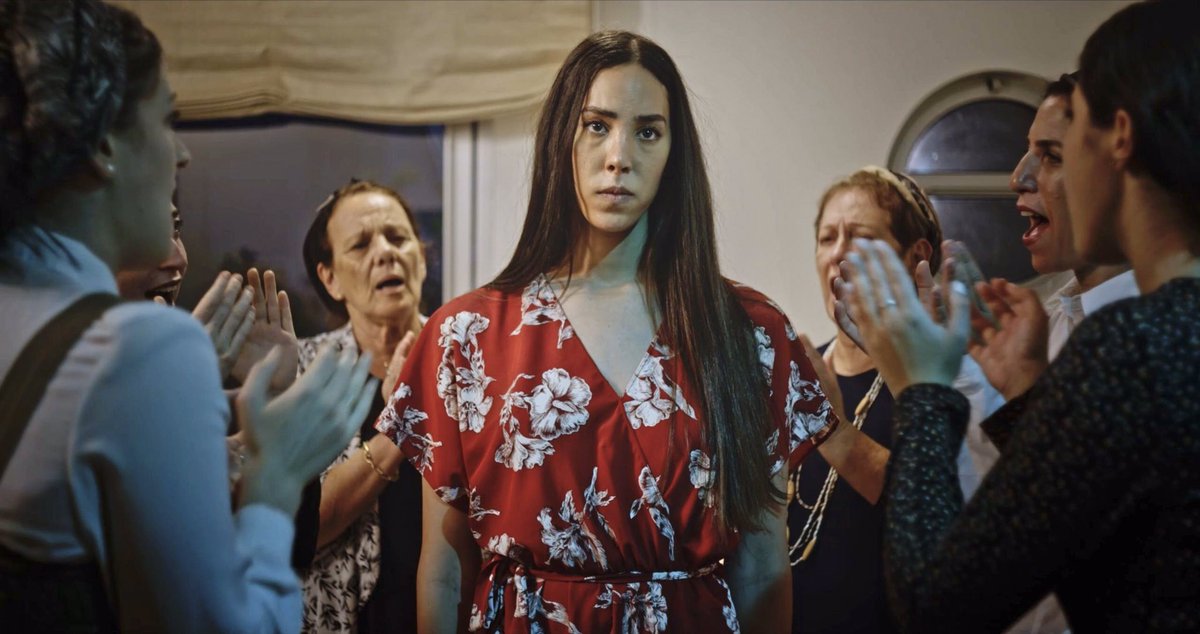 Film Highlights
King Richard premiere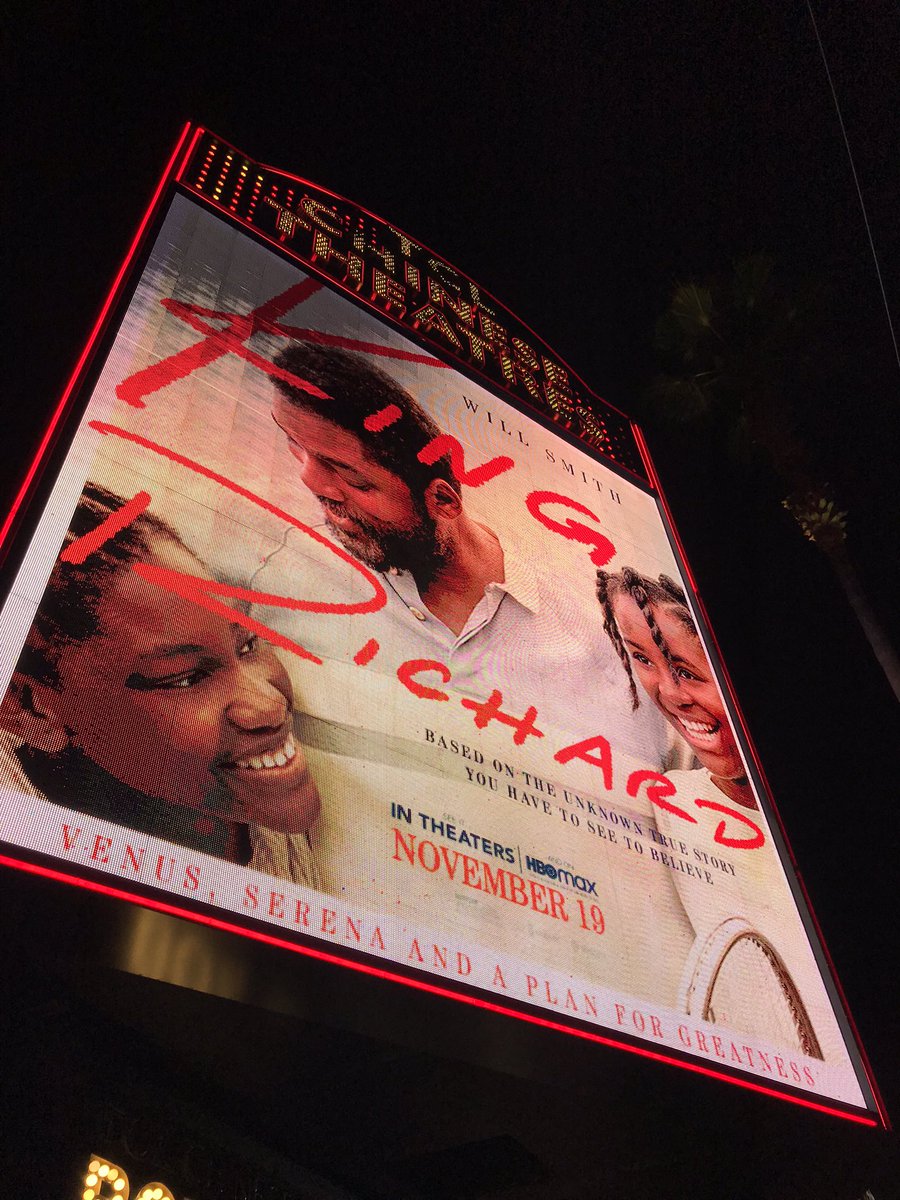 King Richard premiered starring Will Smith as Richard Williams, who raises his daughters Venus and Serena to be tennis athletes. The heartfelt film features extremely strong and touching performances by Will Smith, strength and confidence by daughters Saniyya Sidney (Venus) and Demi Singleton (Serena), and Aunjanue Ellis (mother Oracene). Tennis coaches Jon Bernthal plays an energetic Rick Macci, and Paul Cohen plays Tony Goldwyn. The cast had to take a six-month covid hiatus, but returned with renewed energy.
King Richard was on the Hollywood "Black List" of amazing scripts that had not yet been made. Will Smith became interested in playing Richard Williams after he saw Richard defending his daughter Venus in an interview. He said that now that he himself is a father with a daughter, this was a good time in his career to play this role.
In a SAG screening before the premiere, Will Smith said that while he has never met Richard Williams, he watched dozens of interviews and footage, to capture his dialect. He captures Richard's hunched physicality by imaging he is pushing a cart (as he does in the poster) symbolically representing both the physical injuries he's sustained in his childhood, and his tirelessly pushing forward his daughters careers. He did say that Williams daughters were on the set to watch and do costuming, to ensure the family was represented properly. The attention to detail paid off. Smith said that when Venus and Serena Williams watched the film, they cried, and approved their names being attached to the film.
King Richard premieres November 19. Watch for Oscar noms.
Tick Tick BOOM! premiere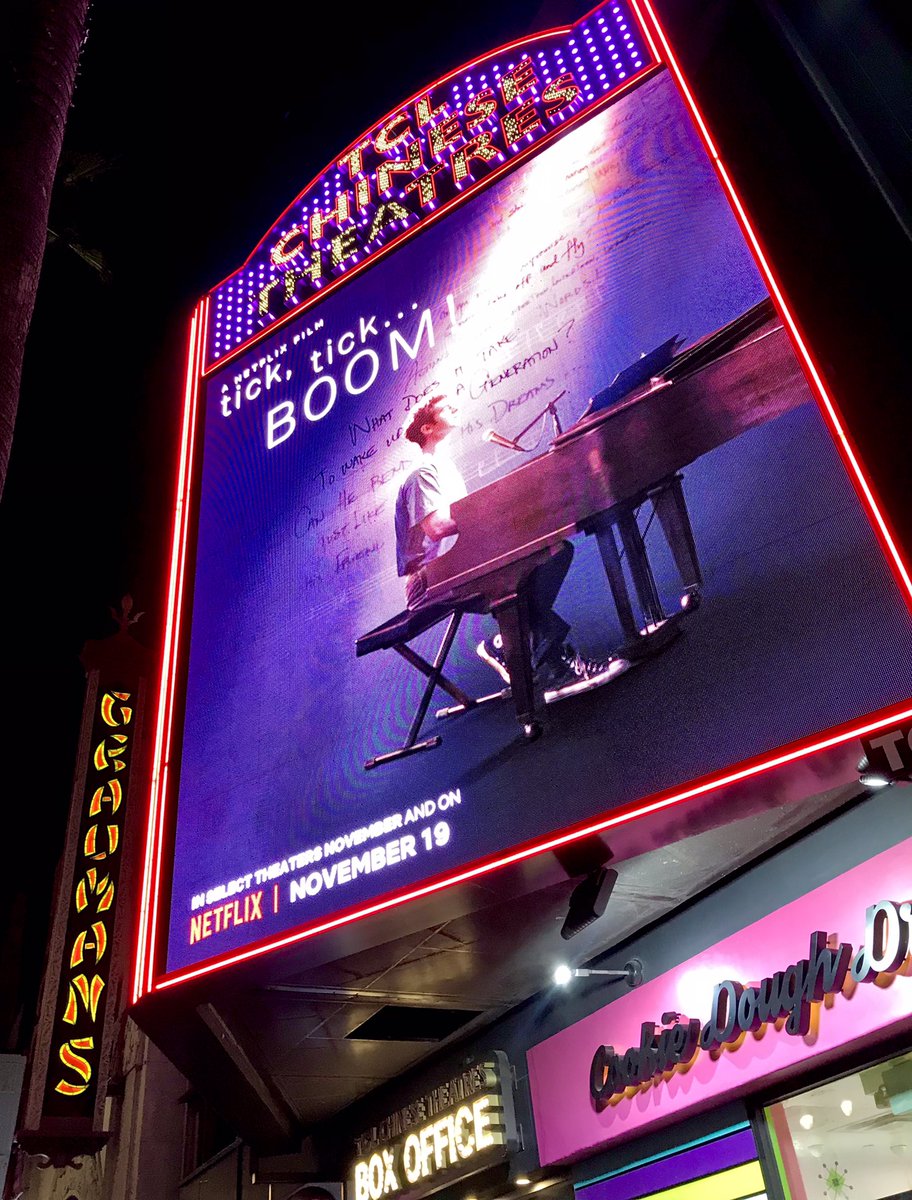 Lin-Manuel Miranda's Tick Tick Boom! opened AFI Fest with its premiere at the Chinese IMAX on Wed. Nov 10. The musical film stars Andrew Garfield, Alexandra Shipp, and Vanessa Hudgens.
The Power of the Dog premiere
The Power of the Dog stars Benedict Cumberbatch, and premiered on Thur 11.
To What Remains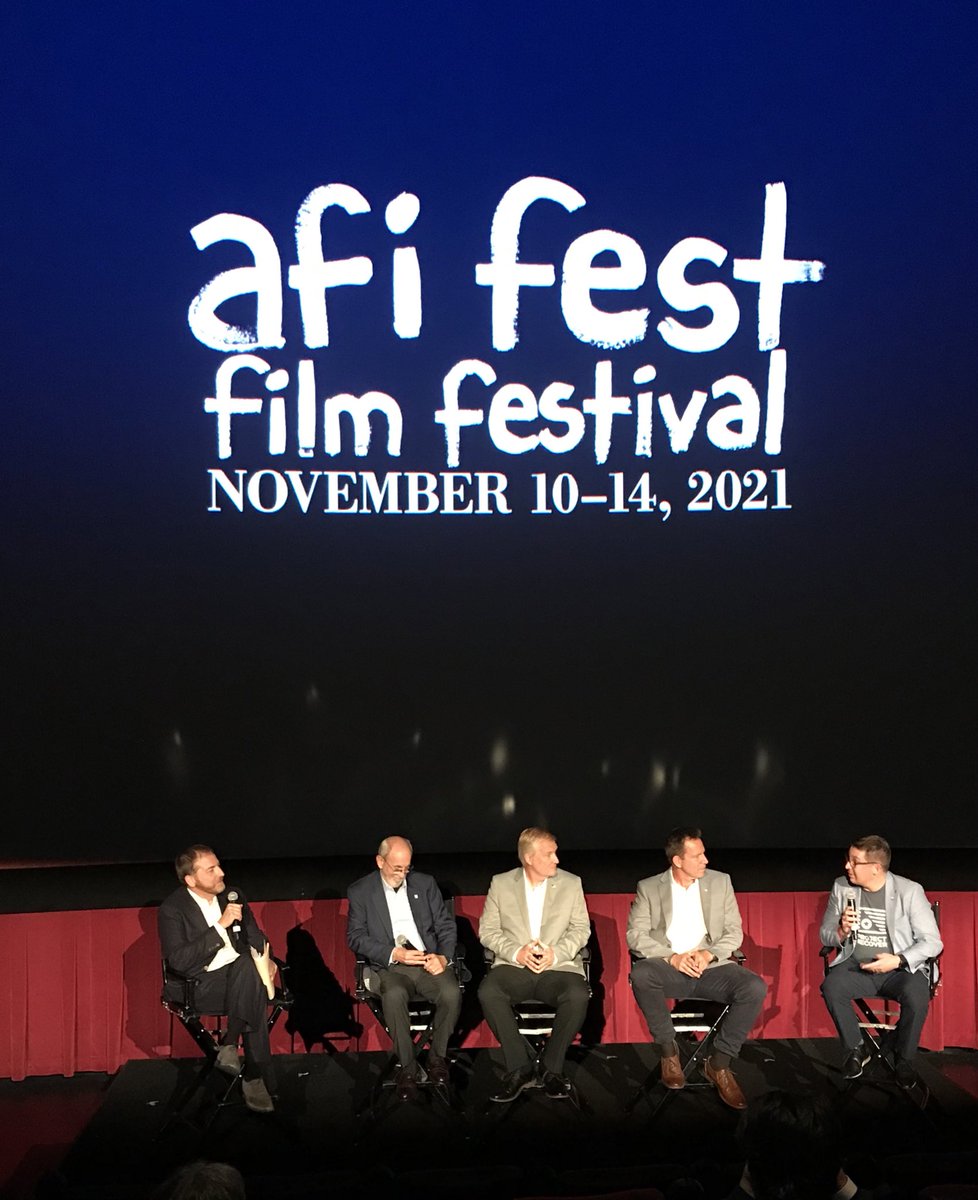 To What Remains documentary about searching for underwater remains of MIA mostly WWII pilots, which screened on Veterans Day, a perfect way to honor those who have served. Filmmakers said they used hi-tech Scripps oceanography tools to try to find underwater planes, in addition to local fishermen and kids who pointed out where downed planes are.
Casablanca Beats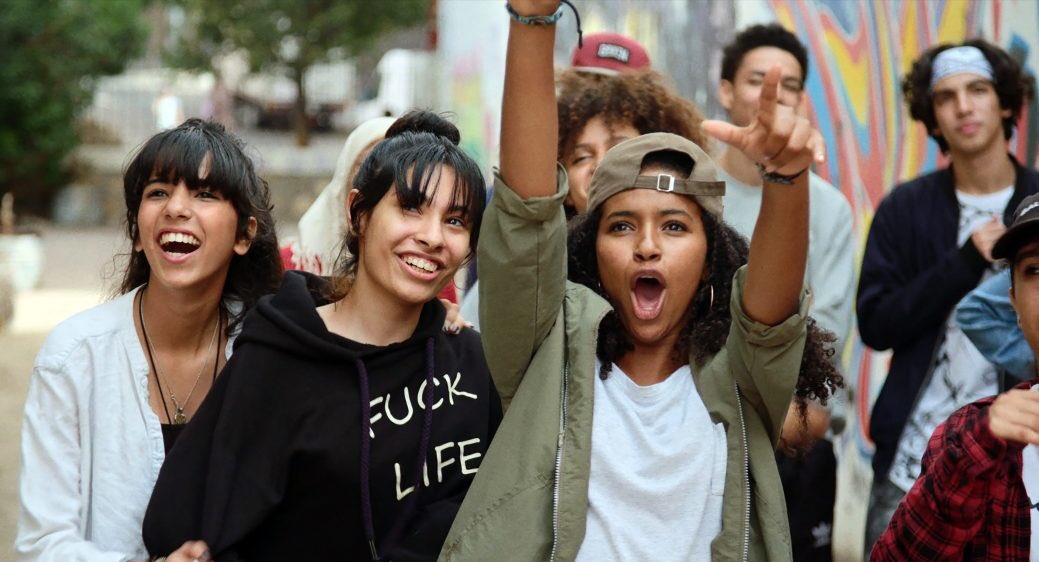 Based on a true story: an ex-rapper teaches rap and hip hop at an arts school in a Casablanca neighborhood in Morocco. He encourages kids to express their true feelings and stories, from balancing their Muslim religion and traditional customs (like veils for women) with modern day values of self-expression. In the film, several parents object to their kids attending the school for its encouraging non-traditional values, and pull their kids out of class, which happened in the real life school this film is based on.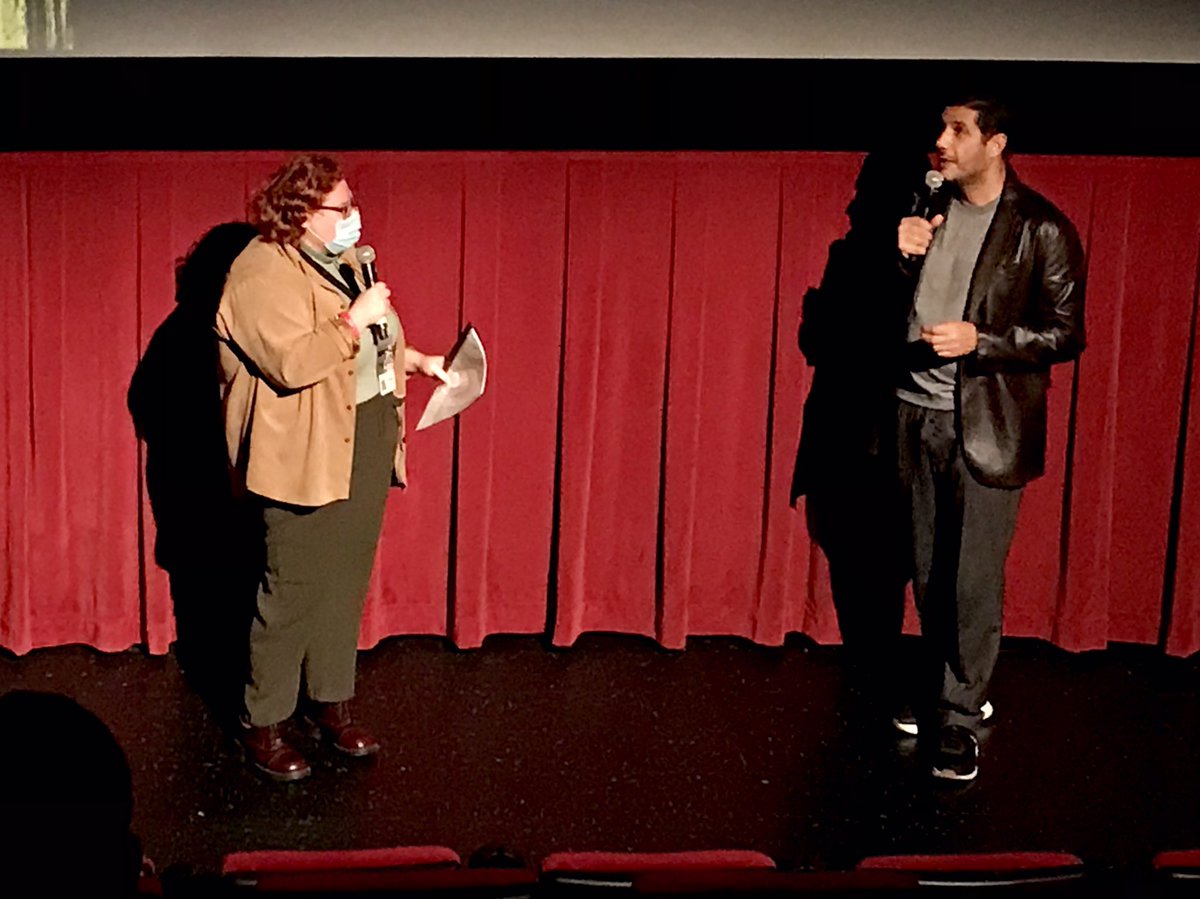 The filmmakers cast non-actors and asked them to write their own rap lyrics to help tell their authentic stories, and worked with lyricists and composers to create rap songs for them in the film. The film resonates especially with audiences in Morocco and Arab-speaking countries. The filmmaker said that Morocco is campaigning for it to be its submission to International Film at the Oscars.
Costa Brava, Lebanon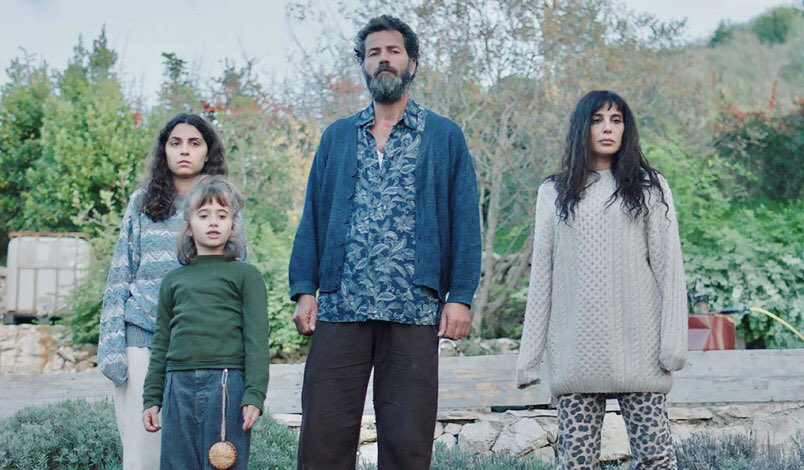 Costa Brava, Lebanon about a multi-generational family that has moved to the country to escape the chaos of Beirut, only to discover garbage dumping next door. The stress of the accumulating garbage starts to stress the family bonds: can they survive?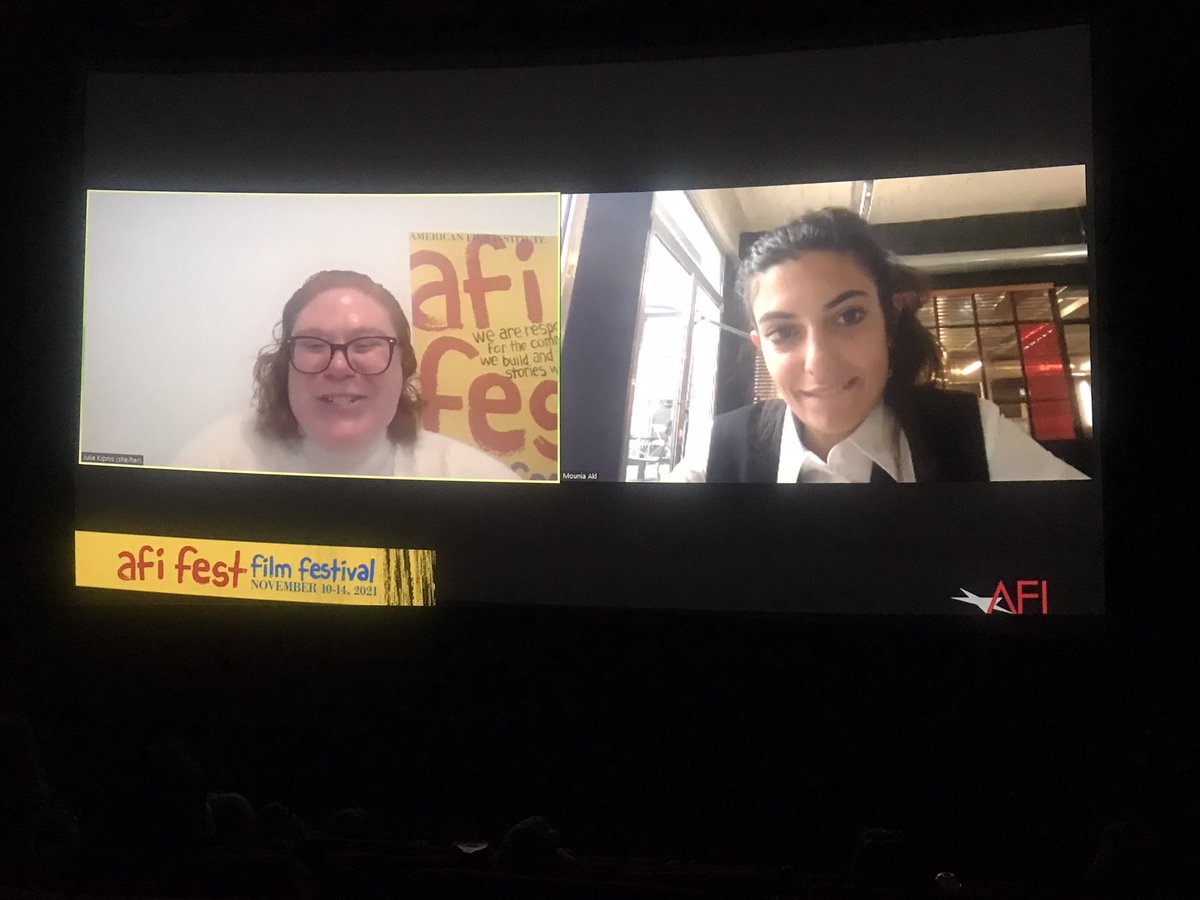 Director Mounia Ald participated in a virtual Q&A from Lebanon. She said she had originally set her story in a dystopian future with characters wearing masks due to Lebanon's escalating garbage problem. But after the Beirut explosion and covid, the present was actually worse, so she set in just before that in 2019. Filming was cathartic for her and crew, and gave them focus in creating something creative as they coped from explosion PTSD and covid stress.
The First Wave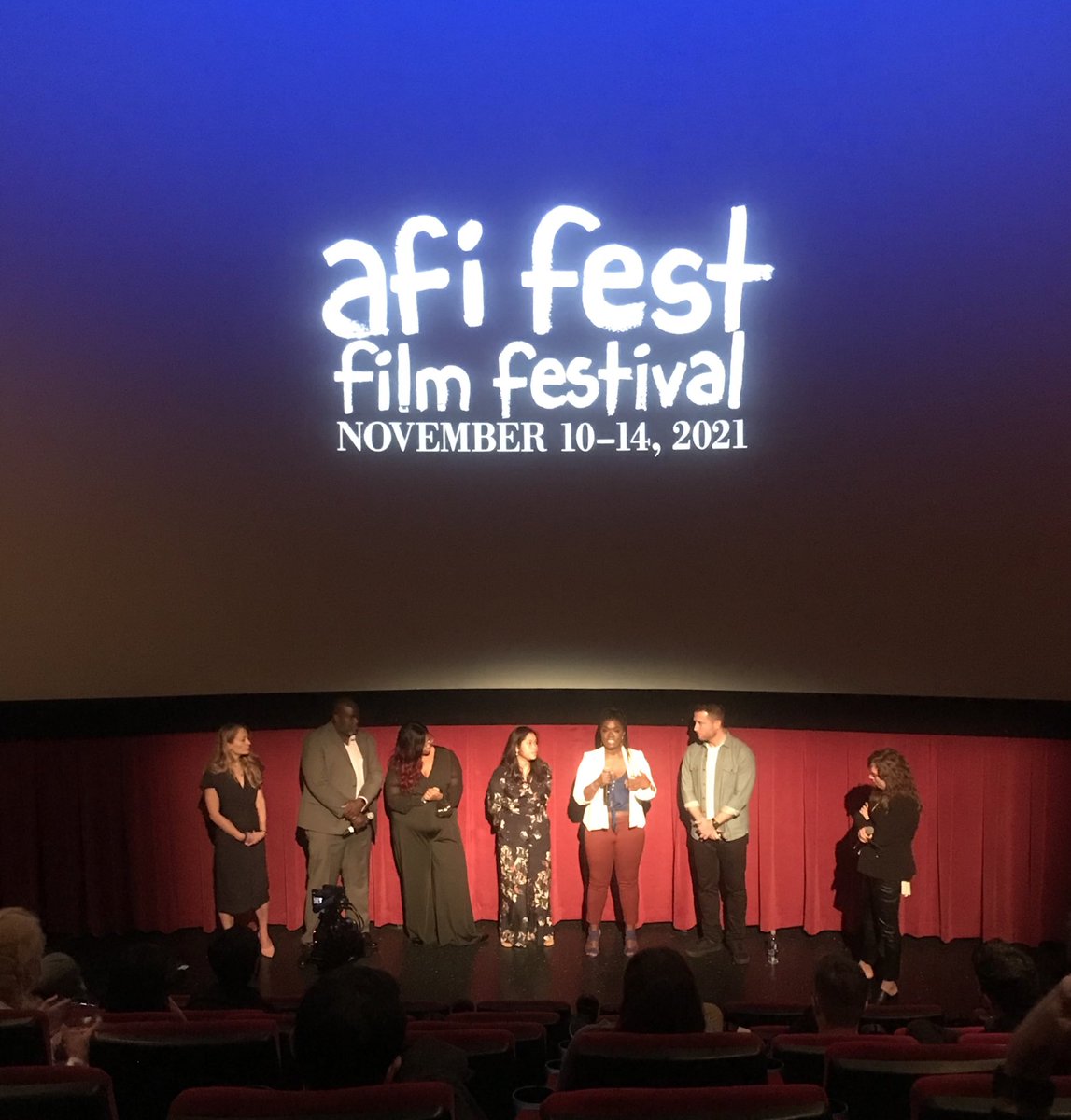 'The First Wave' documentary follows lives of doctors, healthcare workers, patients and families struggling thru Covid in a New York hospital during the unknown and uncertain First Wave in summer 2020. It is cathartic, triumphant, and shows "what we went through," said a doctor in the film in the Q&A. The First Wave releases November 19 in theaters nationwide.