AFI Fest returns with more than 125 feature and short films spanning multiple genres at the Chinese Theatres Hollywood.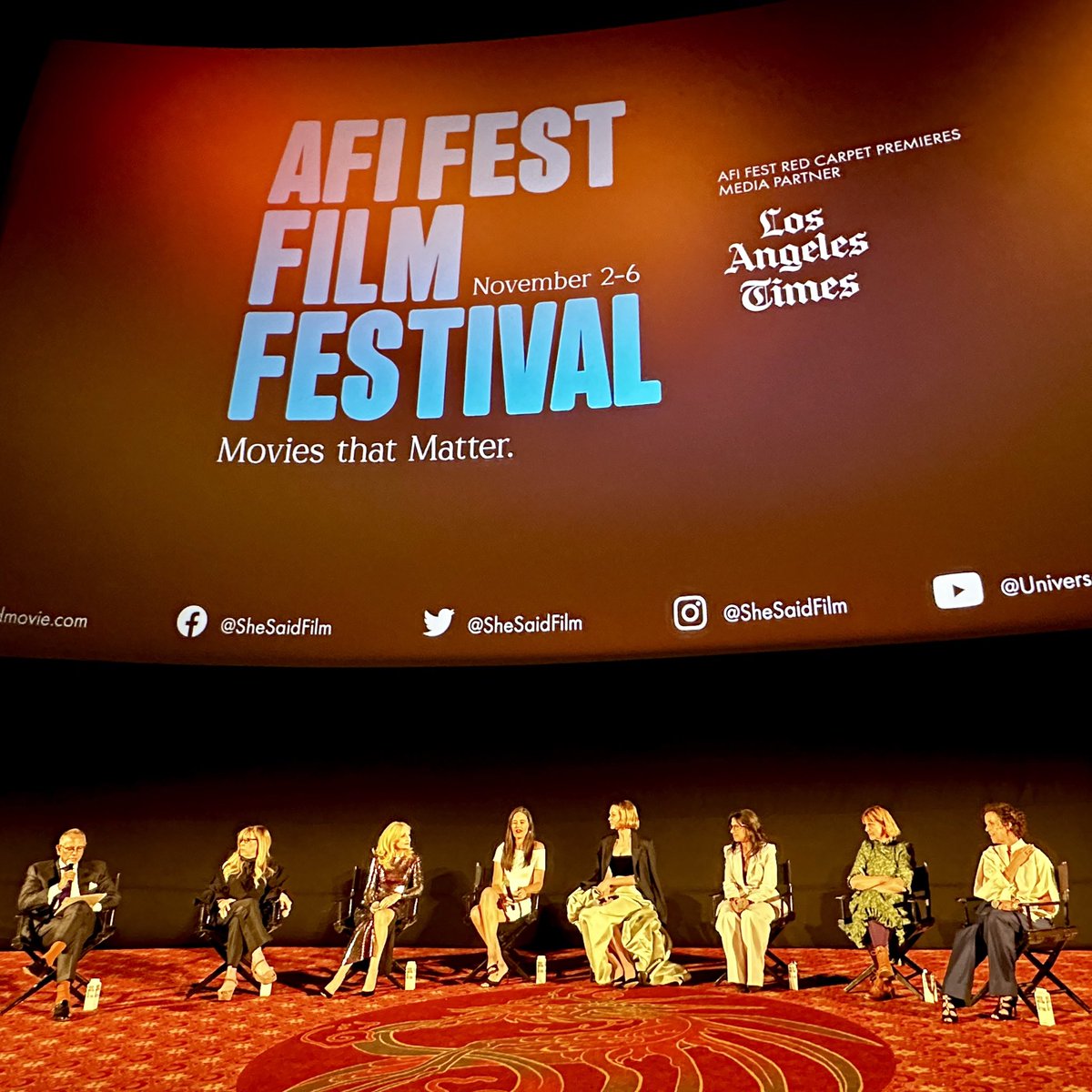 She Said
She Said tells the story of the two investigative journalists who wrote the New York Times article that exposed decades of sexual abuse allegations against Miramax producer Harvey Weinstein. The report rippled though Hollywood and other industries worldwide, helping spark the #MeToo movement.
The film premiered Friday at the Chinese Theatre IMAX in Hollywood with a standing ovation. In the post-film Q&A, the filmmakers said they wanted to focus on the story of the two investigative reporters, both working mothers, and the process of investigative journalism. They featured both famous celebrities like Ashley Judd and Gwyneth Paltrow, as well as everyday former Miramax assistants and employees to show that all women are affected.
The actual journalists Megan Twohey and Jodi Kantor attended the Q&A. They said they weren't sure what the effect of their article would be. Twohey said that she imagined there might be a related Weinstein joke during the next Oscars. But she said that after the story was published in the NY Times online and in print, they could tell they immediately hit a cultural nerve from friends and industry texts, emails, and more.
"It was almost immediate that Jodi and I could feel the response," Twohey said. "Something different is really happening here."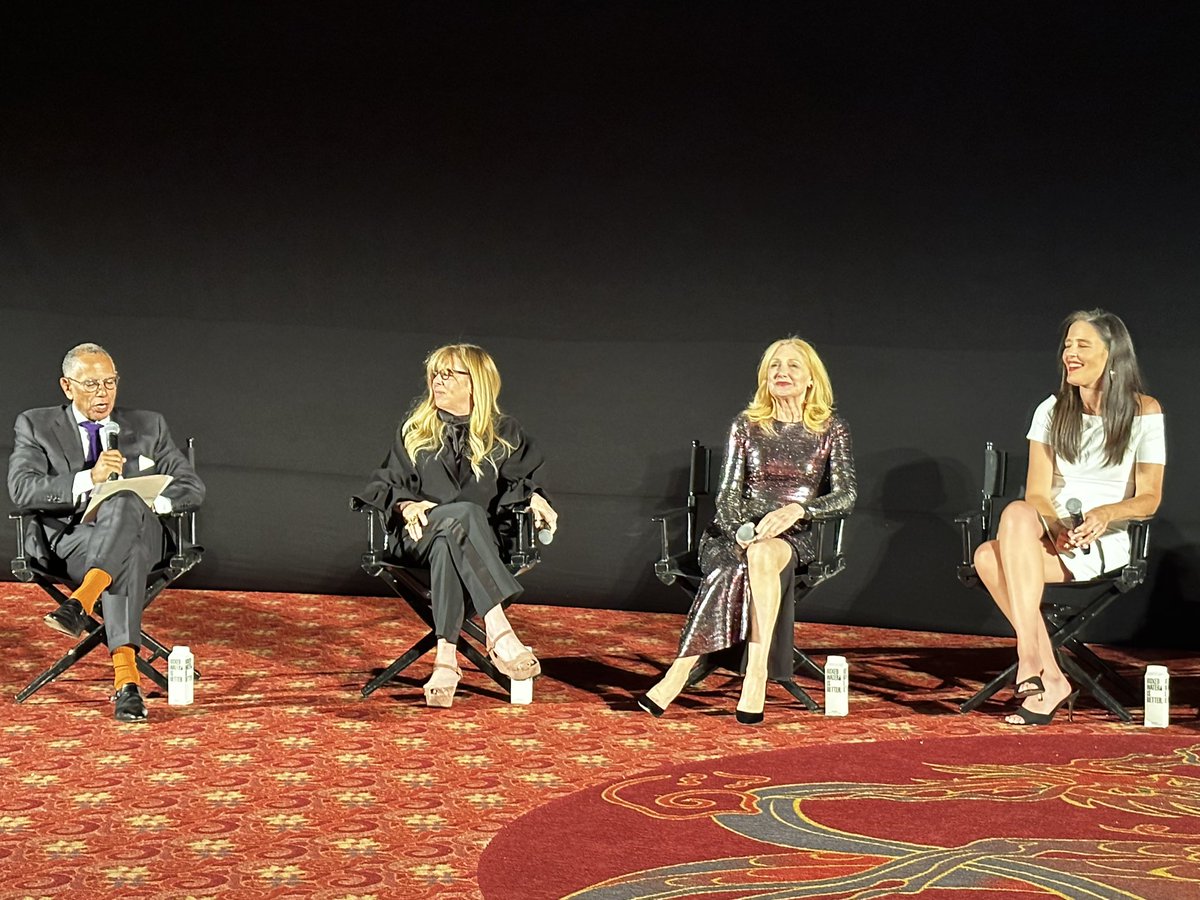 Actress Patricia Clarkson, who plays the NT Times Editor, said "This is the highlight of my life," to be able to play a role in this film about the article that launched a movement. "I'm lucky to be sitting here tonight."
An actor plays Harvey Weinstein; you can hear his voice and see the back of his head. But his face is never shown. The directors said they intentionally never wanted to show his face, because this story is not about Harvey Weinstein, but about the women he affected, and the women who wrote the story. Similarly, Weinstein's actions are never dramatized or re-enacted. Instead, actual taped recordings are played with scenes of hotel hallways and rooms without actors.
FIVE: AFI Conservatory alum Duran Jones, wrote the FIVE film which played at the AFI Conservatory Showcase block on Friday. FIVE: After 7 years in prison, Malcolm mends his relationship with his mom. Jones is also producer of Hallelujah which won him the HollyShorts Best Producer Award and the Grand Prix for Best Short.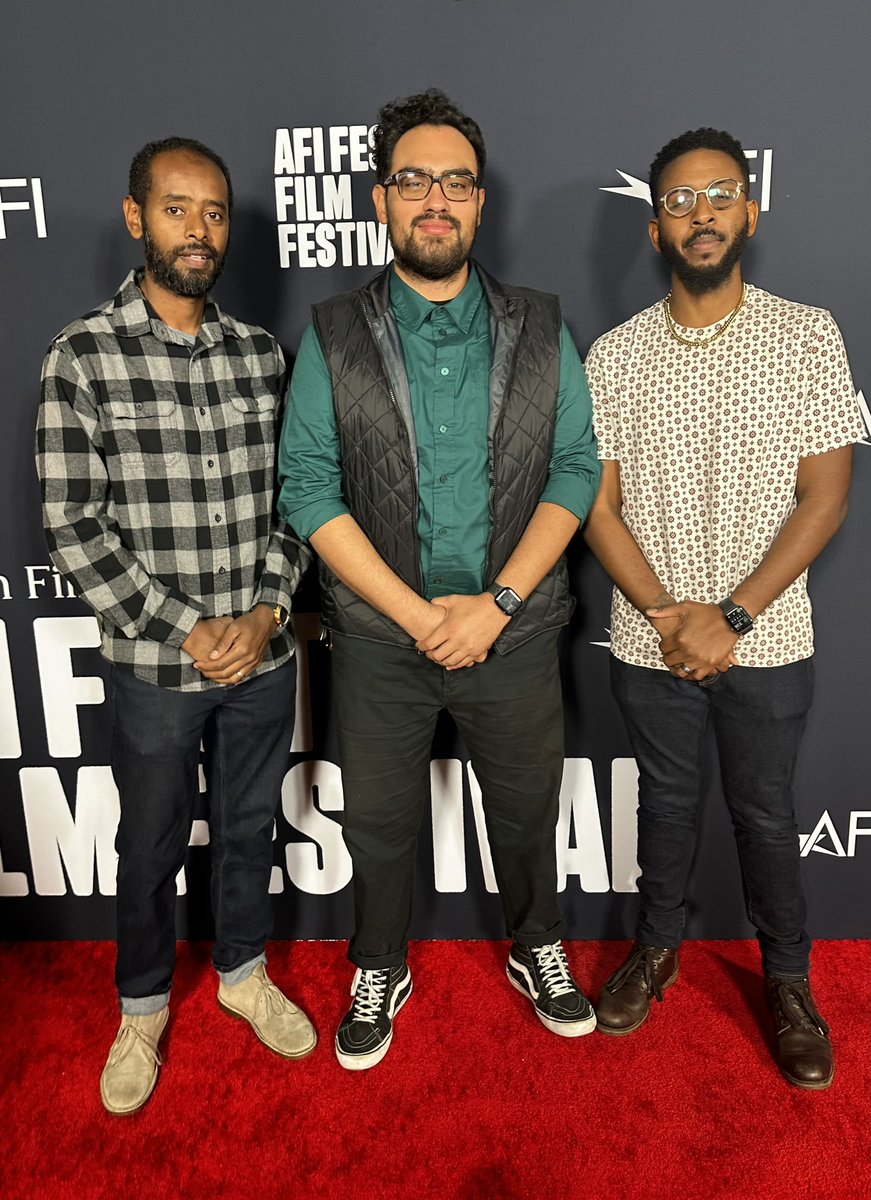 Cherubs filmmakers arrive on the red carpet.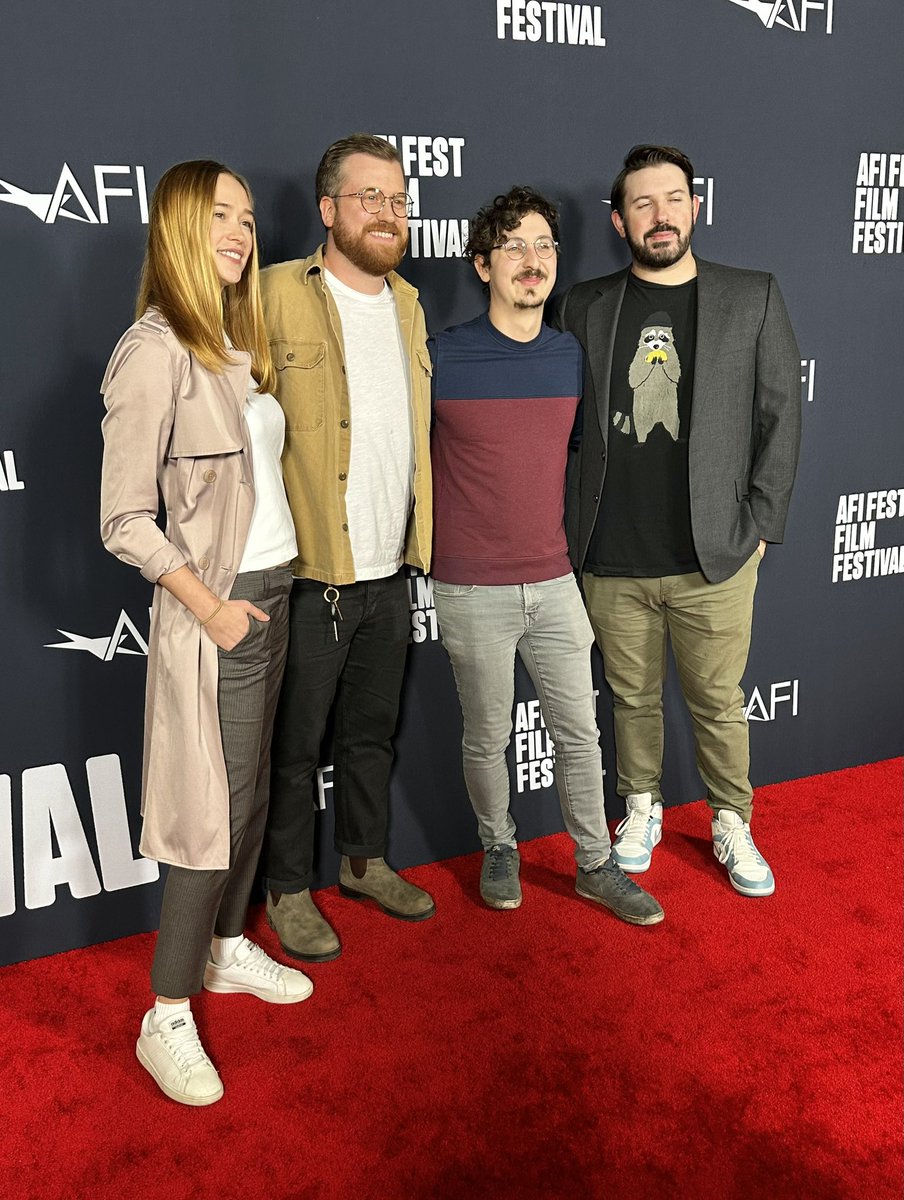 AFI Fest is Nov 1-5 at the Chinese Theatres. Get tix and sched at http://fest.afi.com
AFI Fest shirts, hats, tote bags and other merchare on display only at the Chinese lobby; they are available for purchase at https://shop.afi.com/afi-fest/