Belle and Flee won top awards at the Animation is Film Festival, which returned to in-person with Raya, Encanto, Vivo, and more animated films and filmmaker Q&As on Oct 22-24 at the Chinese Theatre in Hollywood.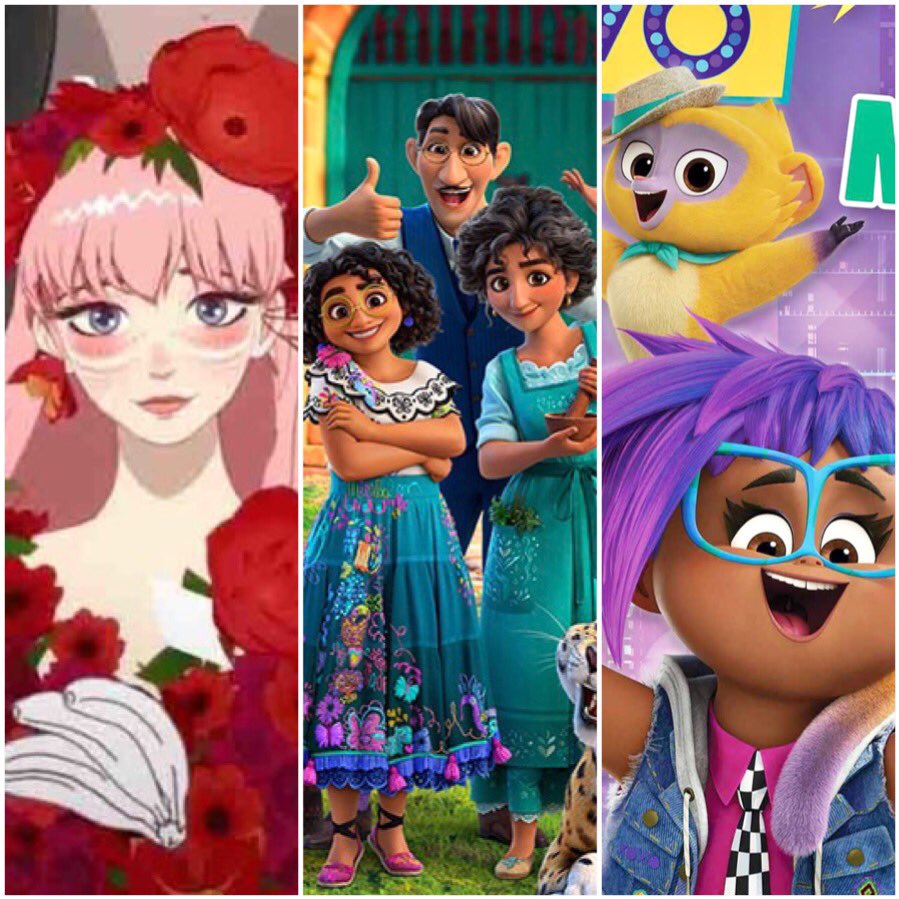 Award Winners:
Grand Jury Award: Flee, a film about an Afghan refugee and his family escaping to Russia and then his journey to Sweden, and struggle to return to a regular life
Special jury Prize: Belle, by Mamoru Hosoda (Mirai). A shy schoolgirl creates a popular avatar rockstar, who falls in love with a mysterious Dragon character, in a modern virtual-world update of the Beauty and the Beast story
Audience Award: The Crossing
The films included Hollywood studio features (Raya, Encanto special presentation), Netflix streaming (Vivo, Mitchells vs. the Machines), and world premieres of anime films (Belle). While films like Raya and Vivo have already been released in drive-in theaters and online, it was nice to see them on the big screen at the Chinese Theatre with amazing sound, people, and popcorn, followed by the filmmakers and cast discussing making of the film, and answering audience questions.
Belle was highly anticipated, and sold out at AIF. It played Cannes Film Fest earlier this year.
My Hero Academia: World Heroes' Mission also launched its world premiere, with cast talent.
Disney's Encanto writer/director presented never-before seen footage of the musical film, including three songs, a month before its release November 24.
Belle 
Belle, the acclaimed film by Mamoru Hosoda, Director/Producer, received a 14 minute standing ovation when it played at Cannes Film Fest earlier this year.
BELLE is a Internet-era update of the classic Beauty and the Beast tale. It tells the story about a shy Japanese schoolgirl Suzu, whose friend persuades her to create an avatar in a popular virtual world/social network called U. She creates her avatar BELLE, a glamorous pink-haired popstar who becomes a viral sensation, more popular than the other virtual popstars. Belle eventually meets and falls in love with a bruised mysterious Dragon aka Beast character and does what she can to save him – in the virtual world U and real life.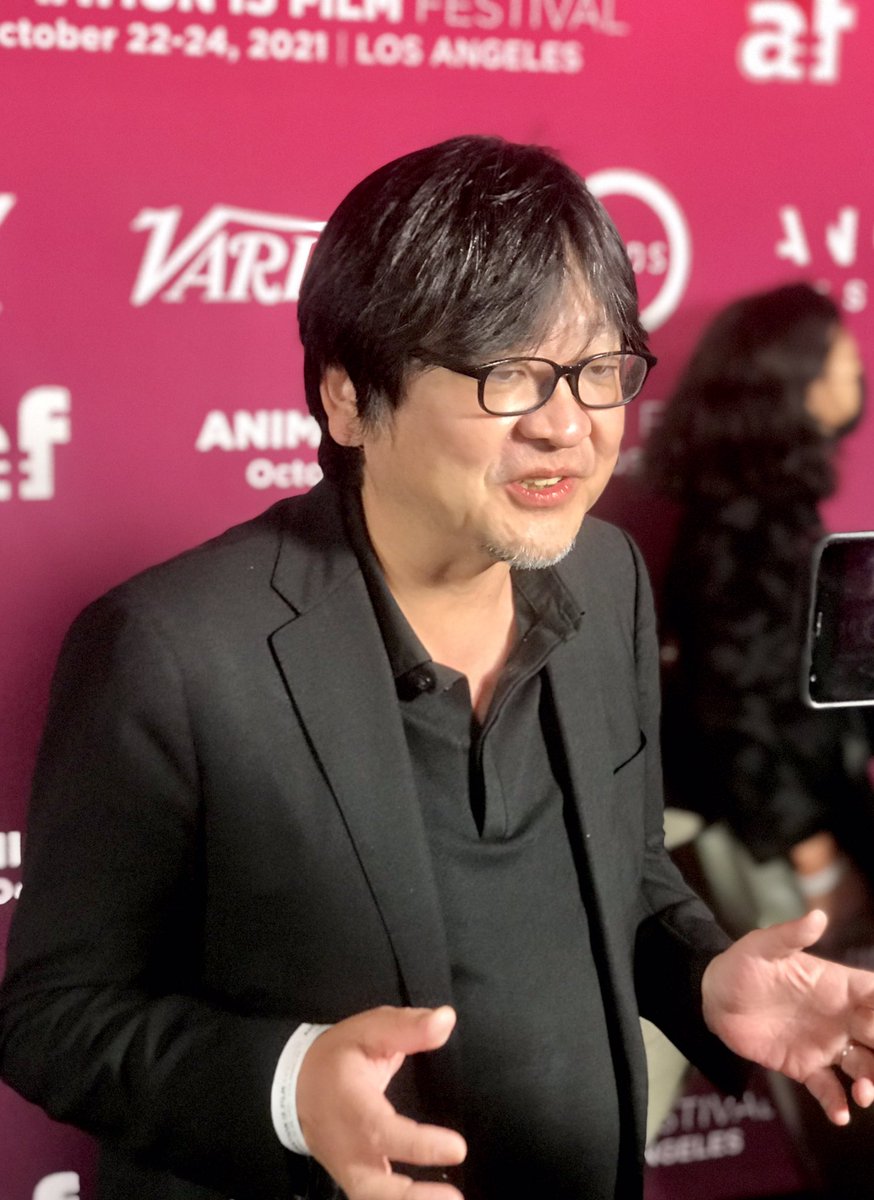 Q&A: Mamoru has been making films about the Internet for 20 years. He said at first, he depicted the Internet as a optimistic white open space, full of vast opportunity. In Belle, it's depicted as a busy city with skyscrapers suspended in space, bustling with avatars all talking over each other, reflecting what the Internet has become with social interactions.
One of the themes is that the virtual world can help you do things you wouldn't do as yourself in the real world. He said that in his film, Belle's popularity and strength in the virtual world helped Suzu do things in real life that she wouldn't do. He said its fascinating to explore how the Internet can help you draw out and explore other versions of yourself, and can give you strength in the real world. It's a nice positive spin on Internet, avatars and social media, instead of negative spin of many American films.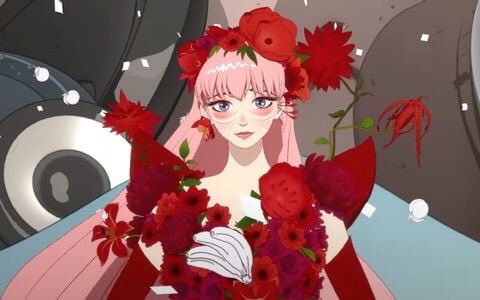 The film also relates to Beauty and the Beast, both the French fairytale and the Disney animated and live action film. Mamoru said that in the French story, Belle's is measure by her physical beauty. In his Internet-era update, her beauty is demonstrated by the strength of character. His Belle film does have nods to the Disney animated film too, with the staging and camera angles including the iconic ballroom dance scene with chandelier shot, Belle's red riding hood, and Beast reacting angrily or reclusively.
At the Q&A, the first person to ask a question was a woman who said she flew from Texas to see the West Coast premiere of this film.
Belle will be released by GKids in theaters on Jan 14, 2022.
Flee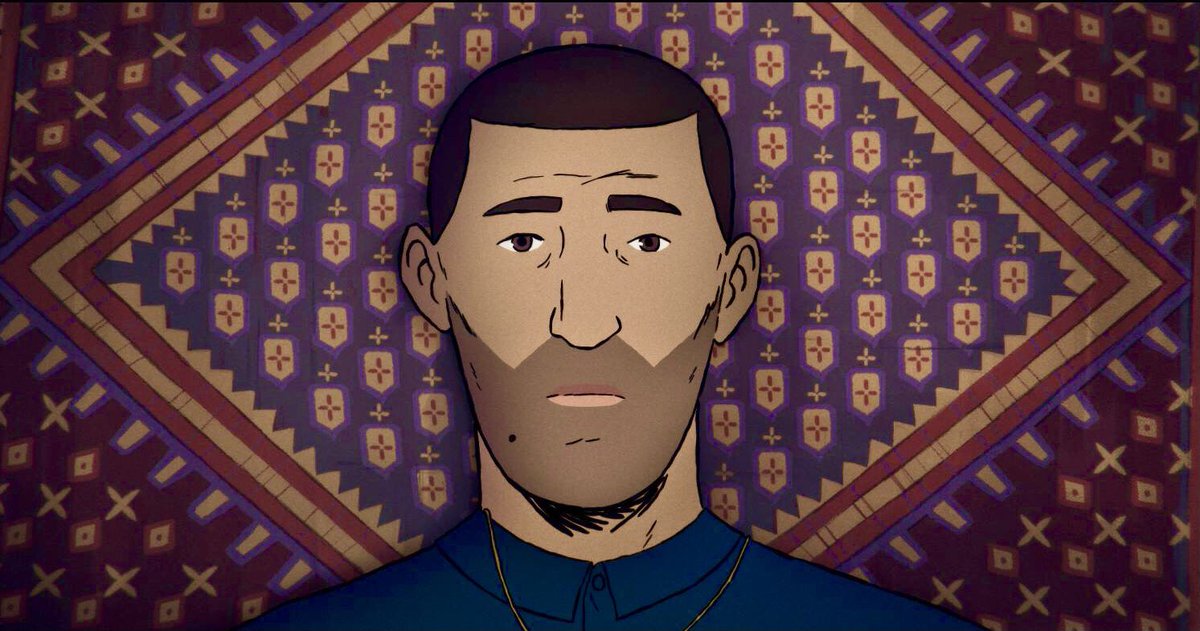 Flee played at Sundance Film Fest. Flee is an award-winning animated / live action documentary about an Afghanistan's struggle to flee Afghanistan, hiding in Russia with his family for several years, and eventually pay a human trafficker to travel to Sweden. Simple line animation is used to help illustrate the story, switching to dark faceless images when the story gets darker. It's very moving and compelling, and presents a rare inside look of the struggle and story of a war immigrant. Flee will be released December 2021.
My Hero Academia: World Heroes Mission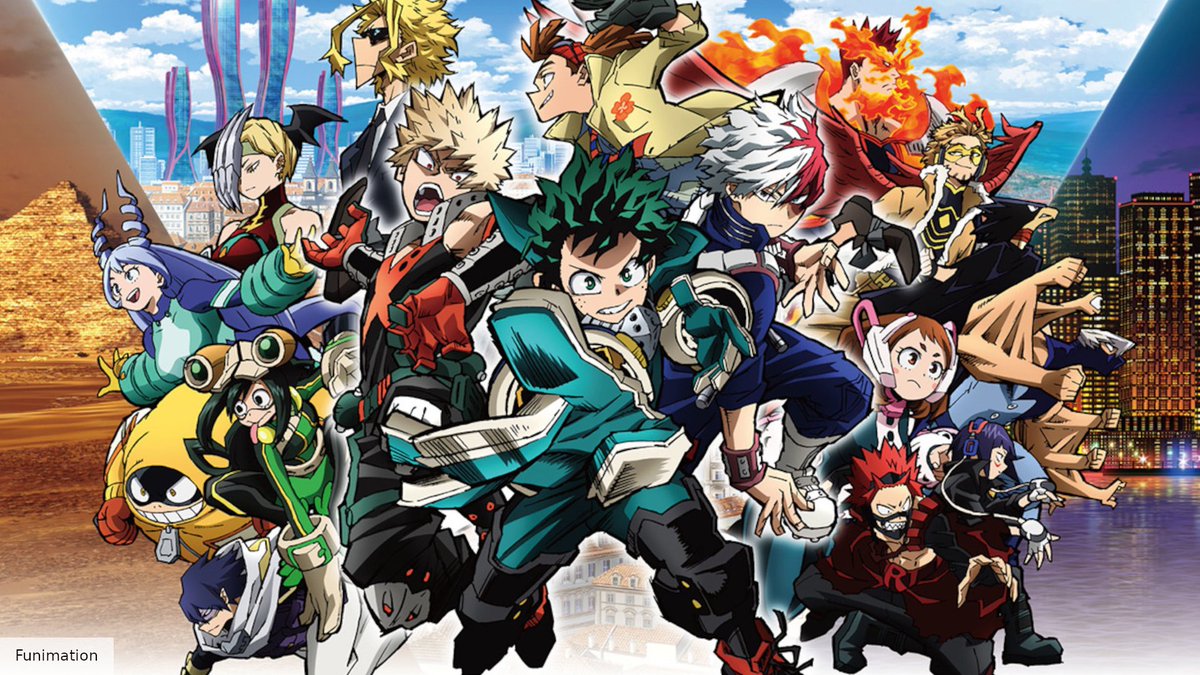 The third My Hero Academia film, based on the popular Funimation series, held its world premiere on Sunday at AIF. Actor Ryan Colt Levy, who voices
 Rody Soul in the film, took some photos with cosplaying fans on the red carpet before the screening.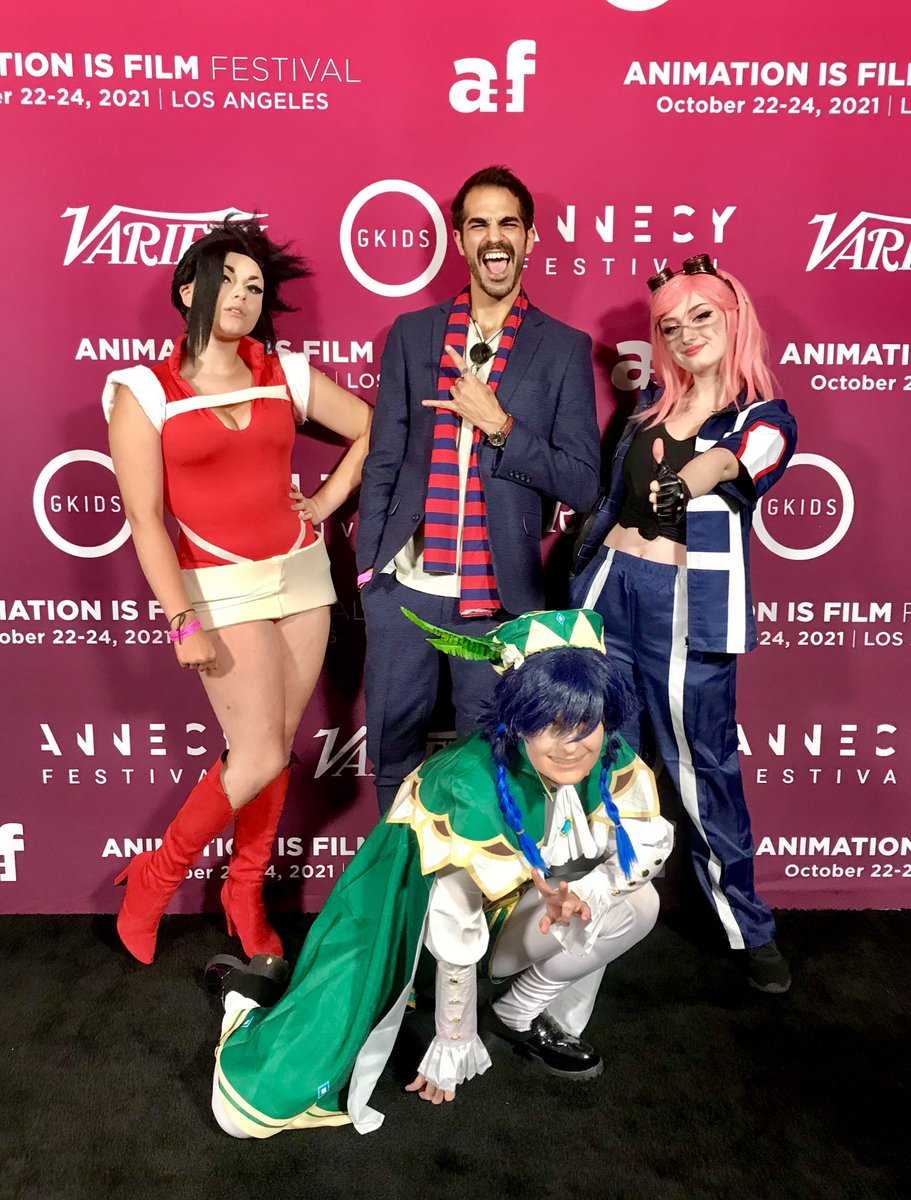 In the film, Deku and down-on-his-luck Rody Soul, get falsely accuse in an attack by Humarise, an anti-quirk cult that wants to wipe out everyone with special powers. Deku and Rody escape on an fugitive road trip where they learn from each other along the way. Humarise villains pursue them to retrieve a data chip Rody has acquired. Deck and Rody eventually team up again with Academia heroes from around the world to stop the villain's terrorist biochemical bombs.
World Heroes Mission releases 
in theaters October 29.
Raya and the Last Dragon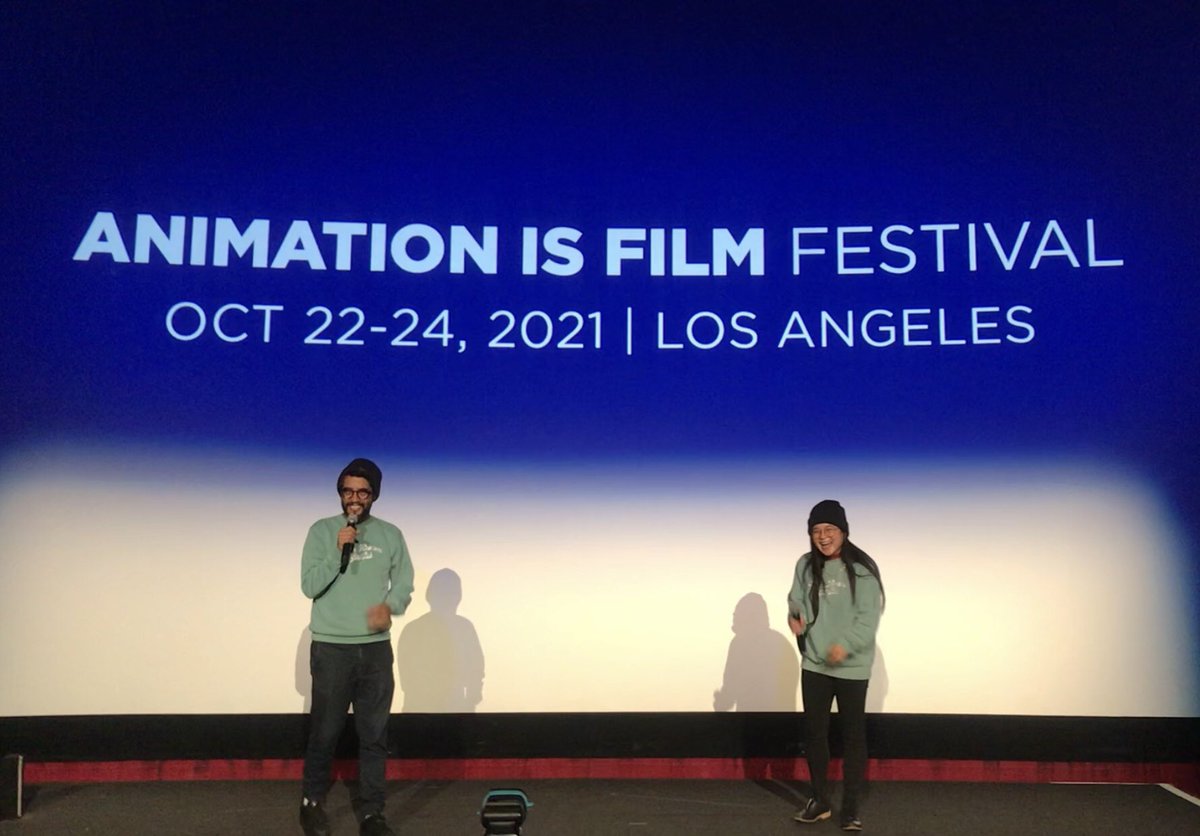 Raya and the Last Dragon released last fall on Disney+, without a theatrical release. So AIF director asked Disney to screen it at AIF. Raya director / story writer Carlos López Estrada and actress Kelly Marie Tran (voice of Raya) presented the film. Kelly said she was excited, because this was the first time she had seen the film on a big screen too!
In a short pre-screening Q&A, Carlos and Kelly discussed the challenges of finishing Raya during covid shutdown. More than 400 Disney Animation cast members worked on Raya remotely from home during COVID to finish it, including voice recording. They are thanked in the credits with a line about "You're still on mute" referring to video conference calls to discuss and review the film.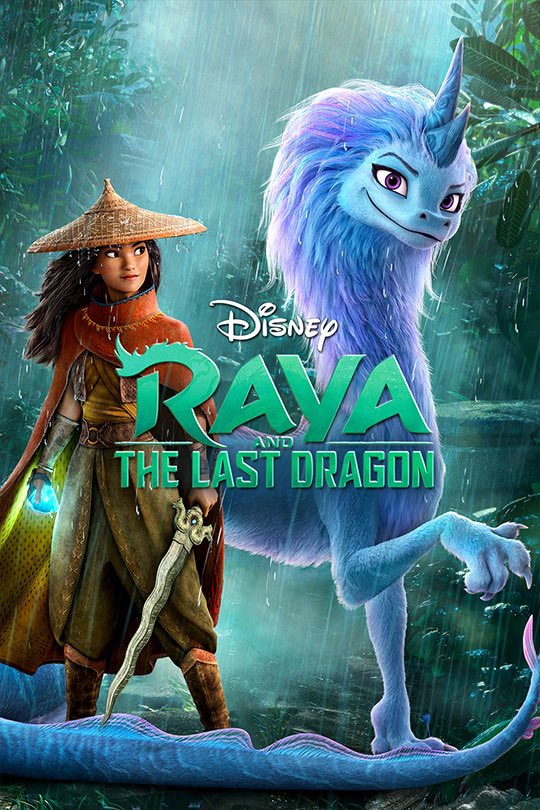 While many people saw Raya in drive-in theaters when it released last fall, or streaming on Disney+ many times with kids, it looks even more amazing on the big screen. You notice the detail in the clothing, hair, and water, fog, and Drune effects. With the Chinese Theatres' amazing sound system, you notice the excellent score, sound effects and sound editing more too.
At the end of the screening, attendees received a Raya print, and took photos with a Raya cosplayer fan.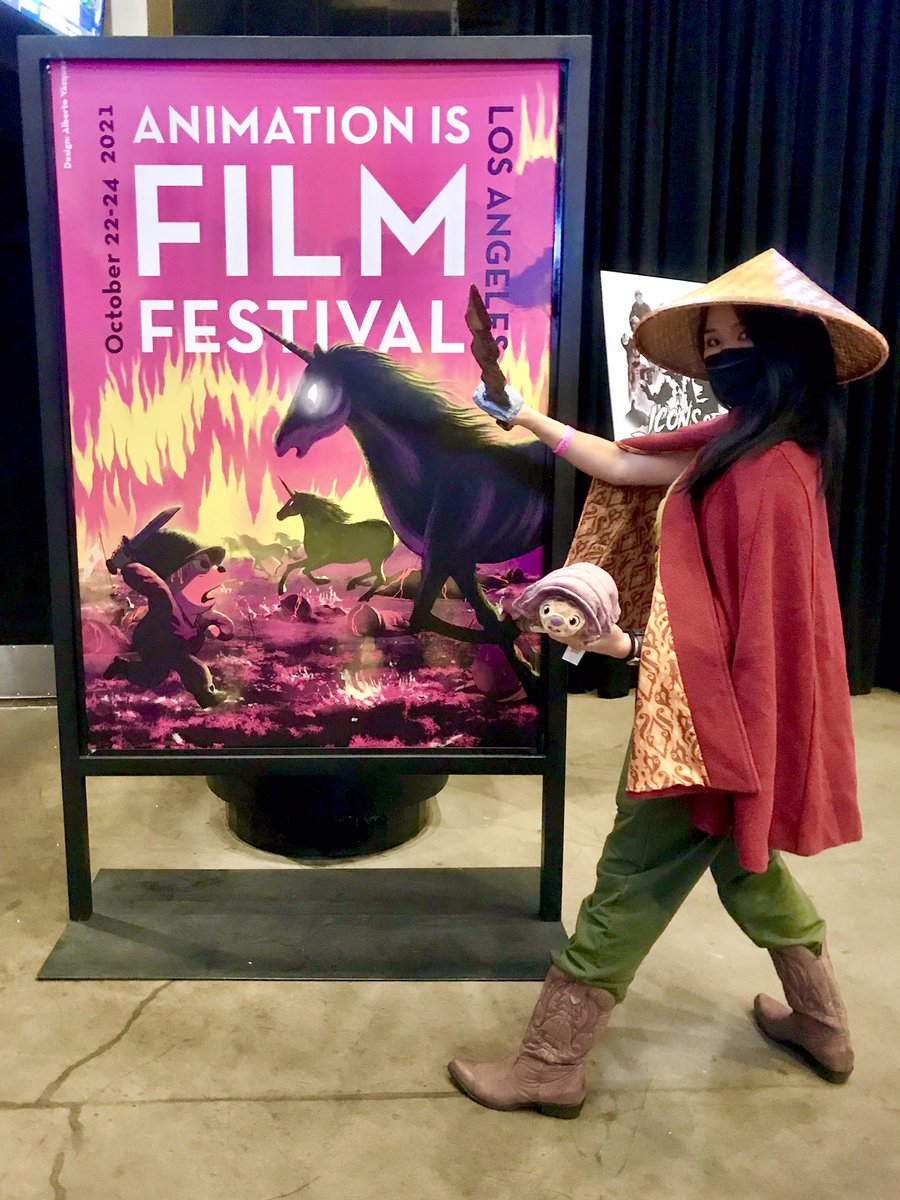 Encanto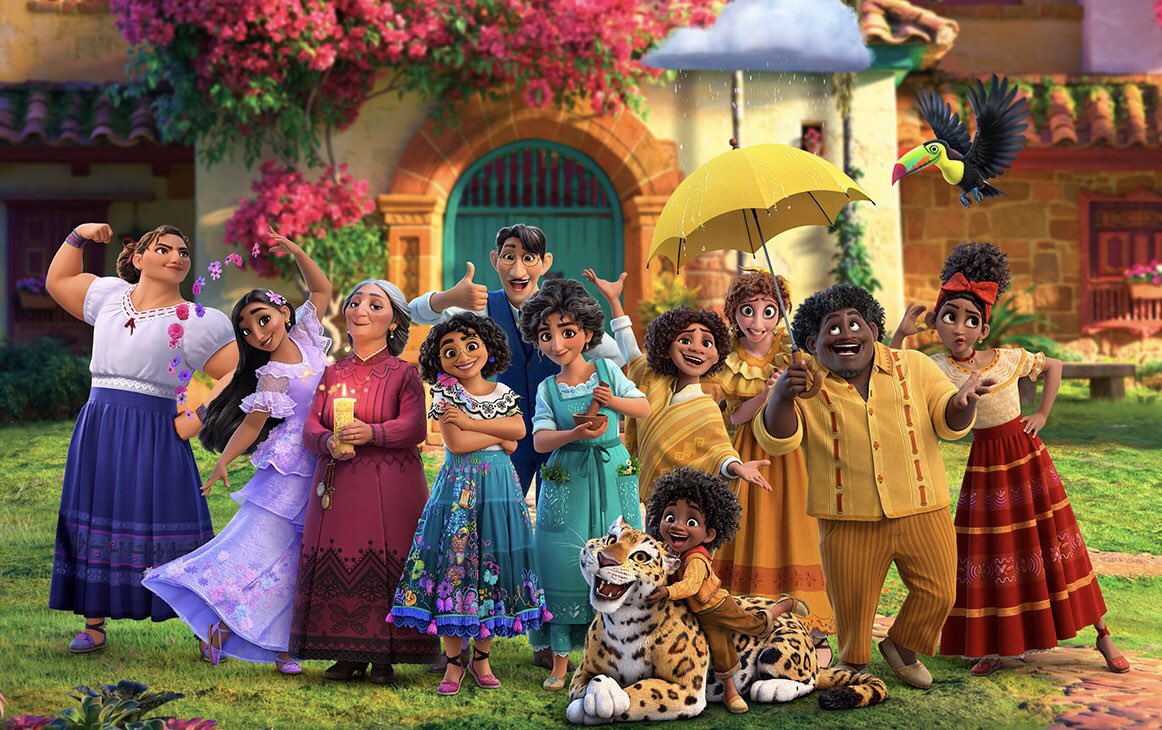 Disney Animation released never-before-seen footage from the upcoming Encanto film releasing Nov 24. Director/ writer Jared Bush (Zootopia, Moana), said he was excited to share video clips and three songs, the first audience outside of Disney to see it! He said after working on this film for three years, he was very excited to share the songs, story, and making of the film
Encanto is about a Colombian family the Madrigals, who live in an Encanto, a place in nature where magic happens in Colombian culture. All of the family members have magic powers (strength, weather control, super-hearing, talk to animals, food-healing, predict future) except lead Mirabel. She discovers a problem with the family's magic, and must uncover a family secret to find out why, which may explain her own lack of powers.
To portray Colombian culture authentically including story, character, set design, and even dancing, Jared described how the writers visited Colombia, hired a Colombian writer, and choreographer, and consulted a Cultural Trust of experts and a Familia of Latinx Disney employees.
Encato releases in theaters November 24, in time for the family Thanksgiving holidays.
At the end of the special presentation, attendees received an art print!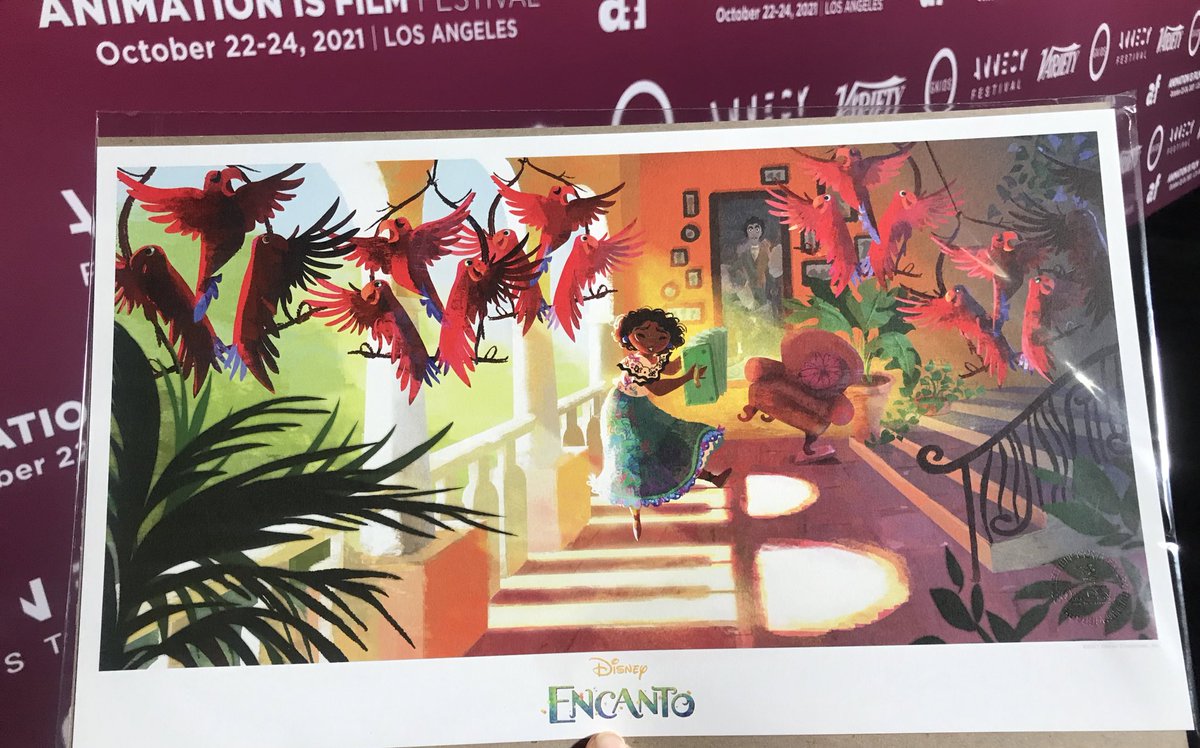 Luca
Luca Director Enrico Casarosa discussed his desire to create a film about his childhood friendship, and summer friendships and bonds that are fleeting as life goes on.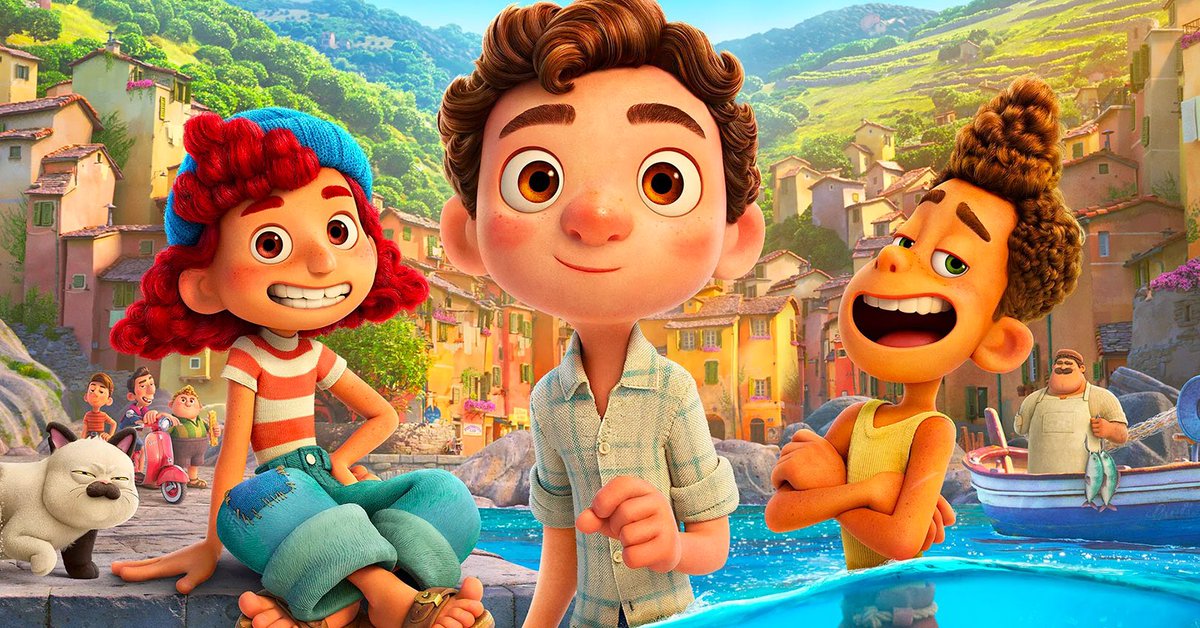 He commented on a fan's question about the film's resonance w LGBT audiences: 'Full on romance is not want I was thinking about. It's about friendship," he said. "But I knew there was a wonderful metaphor with the sea monsters. I'm an ally and I'm here to support."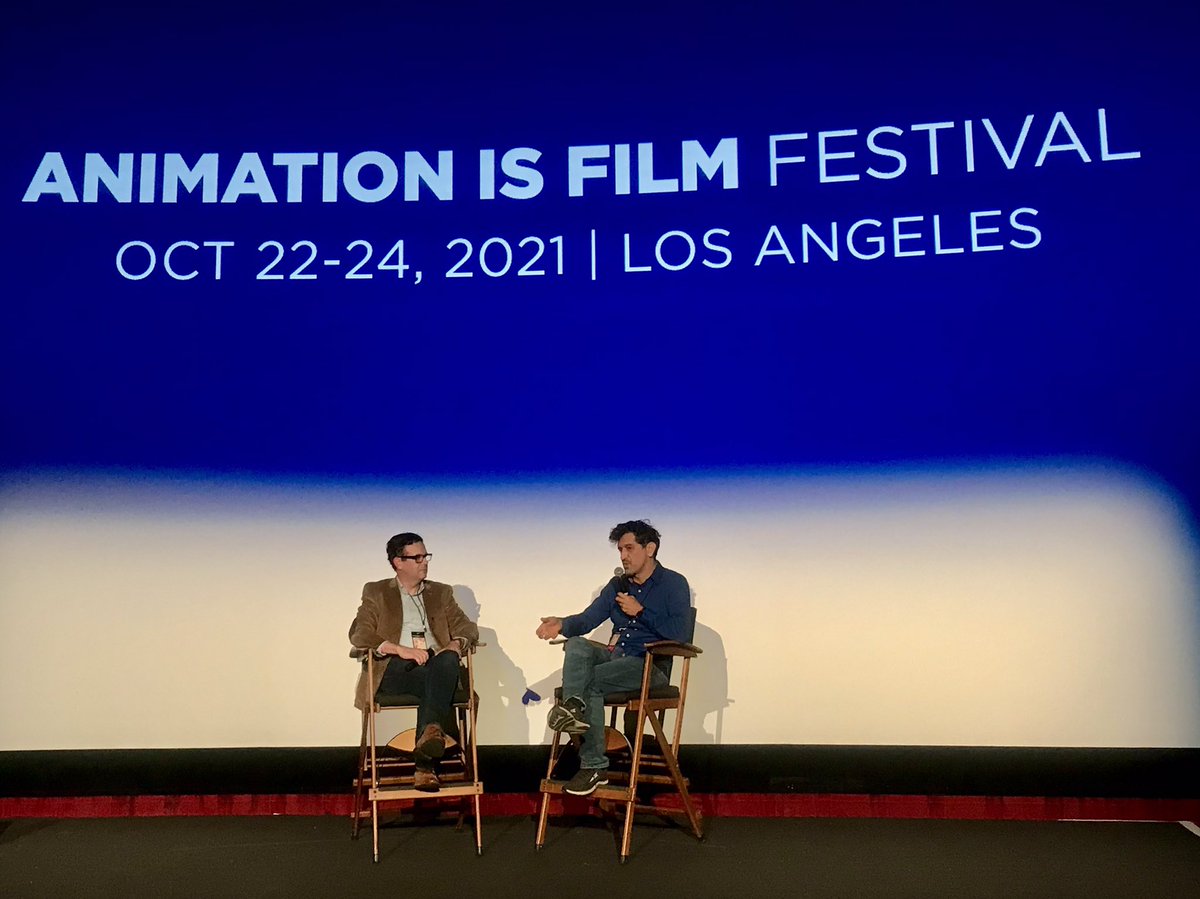 He added that movies are open to viewers' interpretations, and he's happy that LGBT audiences resonate with it, as do some ethnic groups too.
Vivo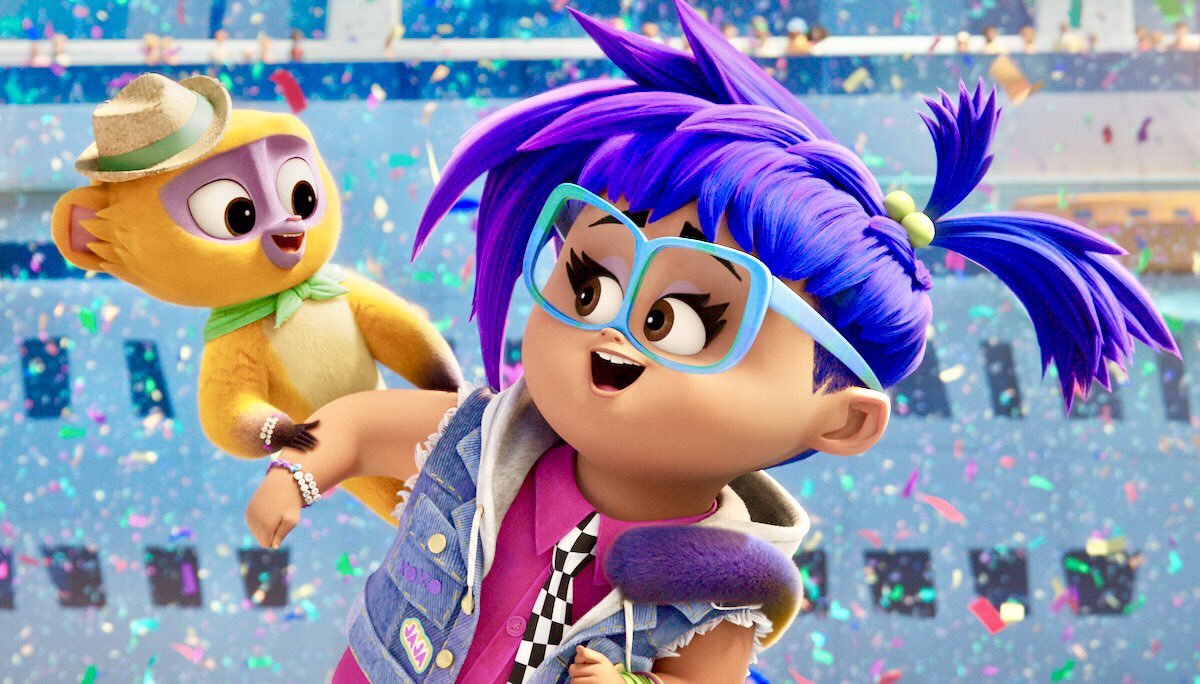 Vivo filmmakers discussed the character design, music, animation and working with Lin-Manuel Miranda on the Sony Pictures Animation feature, available on Netflix. Lin-Manuel was 'bouncing off the walls' in his performance, and his energy was incorporated into the animation for Vivo, the filmmakers said at the Q&A.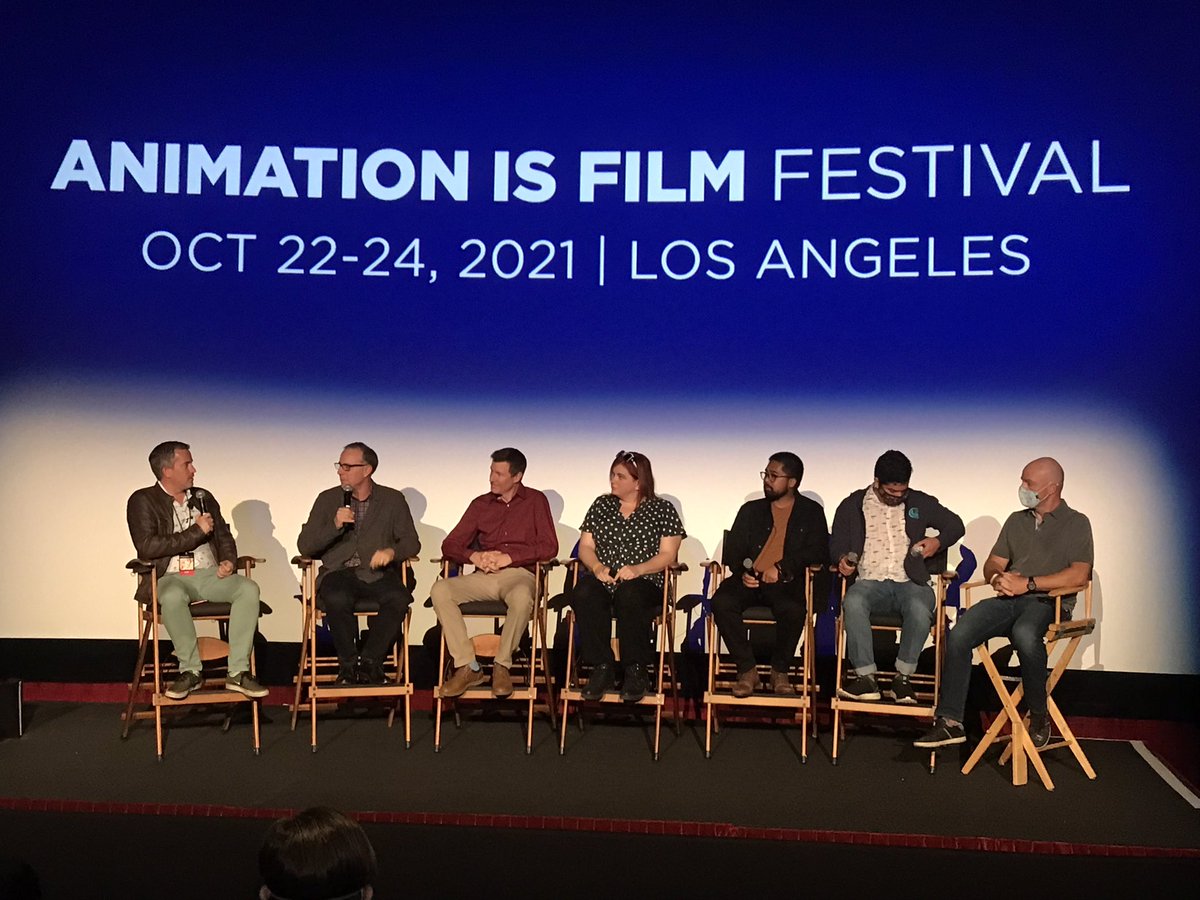 In Vivo, Vivo (Lin-Manuel) the busking kinkajou travels from Cuba via Key West and Everglades to Miami to deliver a song to Marta Sandoval (Gloria Estefan) It's a musical about musicians, which made it special for the animators and performers, filmmakers said.
The Mitchells vs. the Machines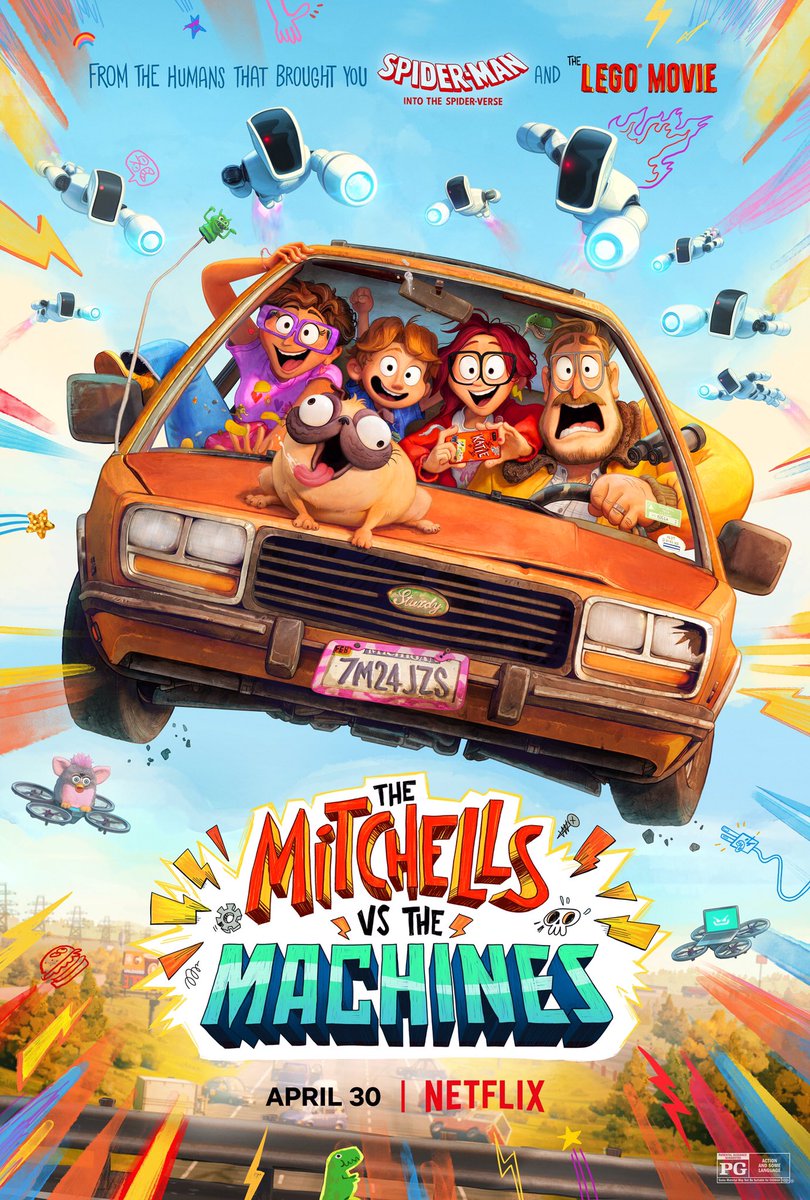 Producer Phil Lord (SpiderVerse, Lego Movie, Cloudy) and other filmmakers of The Mitchell's vs the Machines discuss creating the animated film with animation by Sony Pictures Animation and Sony Pictures Imageworks.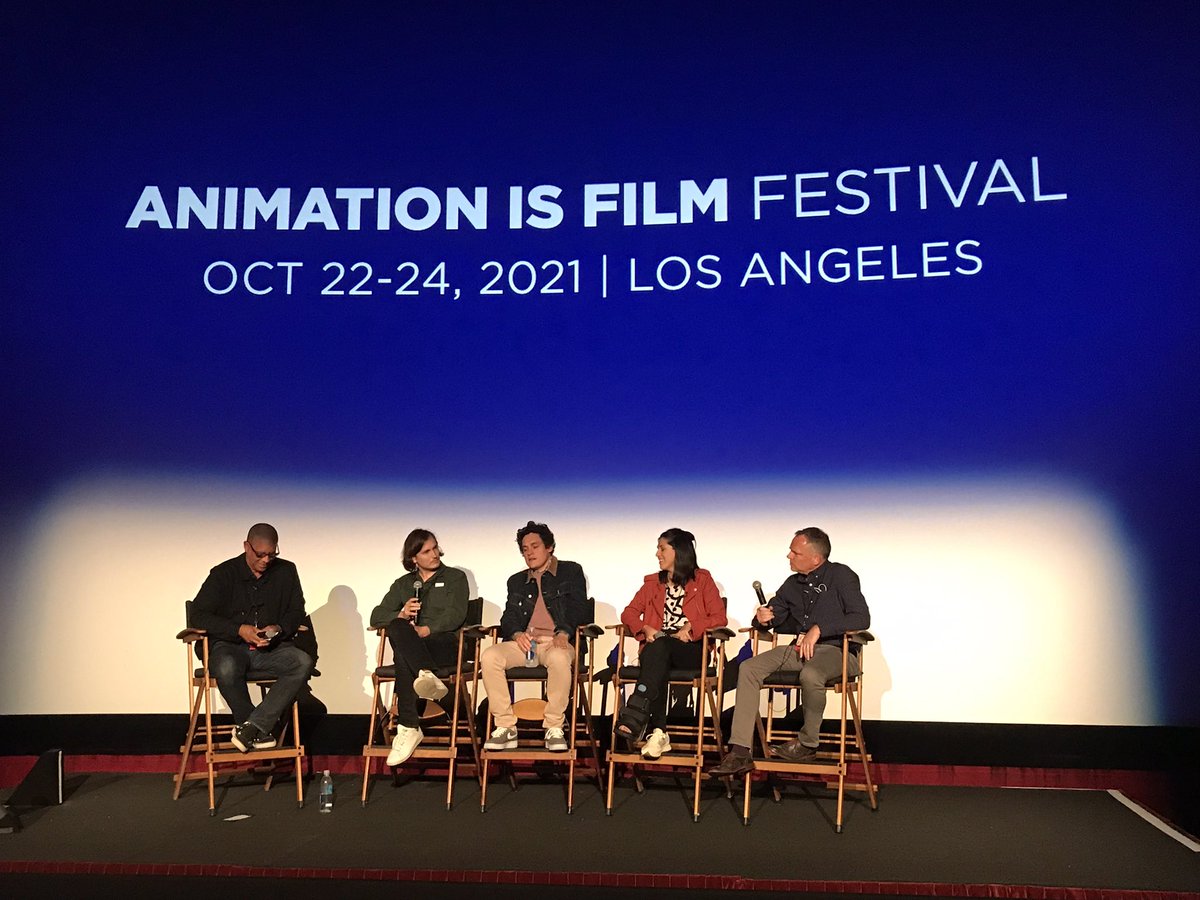 The film is based mostly on the families of the filmmakers, who wanted to show that while their families are not perfect, they're all you got, so love them.
Other fest film screenings included: Poupelle of Chimney Town, Deer King, and Best of Annecy: Spotlight on Women Directors.
Animation is Film Festival founders include Annecy animation film fest in France, Gkids which distributes anime, and Variety.
This year's sponsors included: Laikia Studios, which displayed several of its stop motion character models in the lobby of the Chiense Theatres, including a big ship from Kubo and the Two Strings.
For more details, visit animationisfilm.com