ANIMATION IS FILM (AIF) announced the winners of its milestone fifth annual film festival held Oct 21-23 at the Chinese Theatres Hollywood. LITTLE NICOLAS (Le Petit Nicolas) won its top honor: the Grand Jury Prize. MY FATHER'S DRAGON took home the Special Jury Prize. AURORA'S SUNRISE won the Audience Award. The Shorts Jury Prize was awarded to ICE MERCHANTS.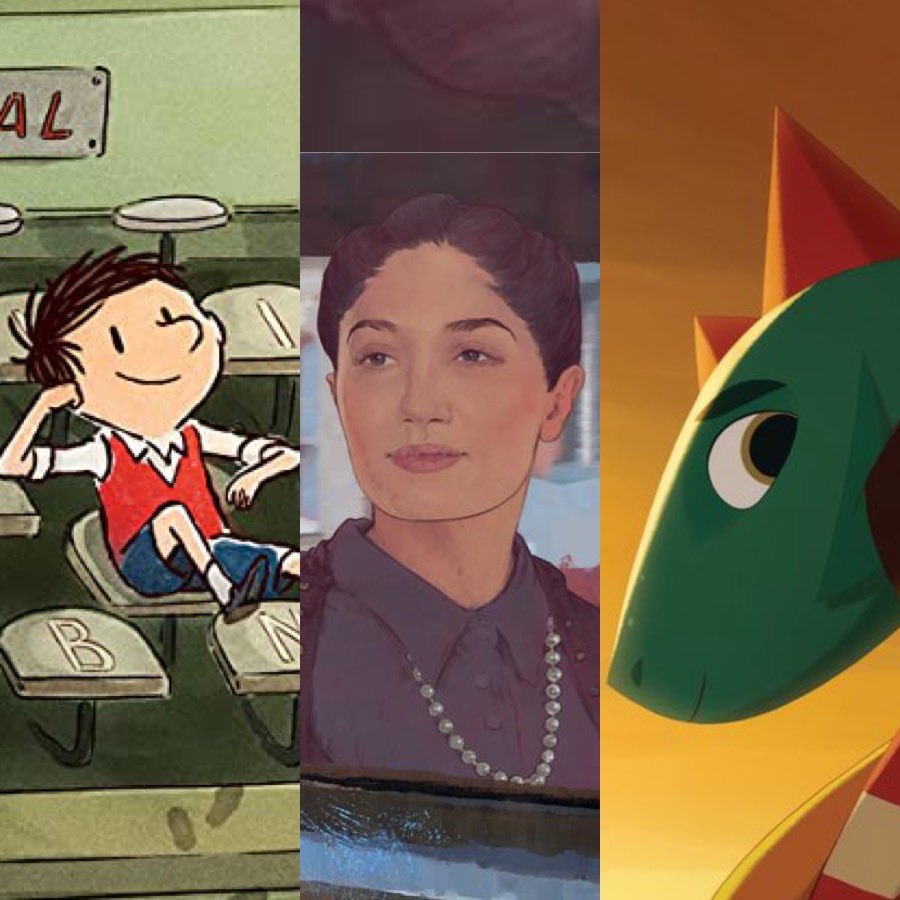 The fifth Animation is Film festival celebrated animated films including both big studio features including Disney Animation's STRANGE WORLD and Disney Pixar's TURNING RED, as well as indie, international and short films.
Grand Jury Prize: Little Nicolas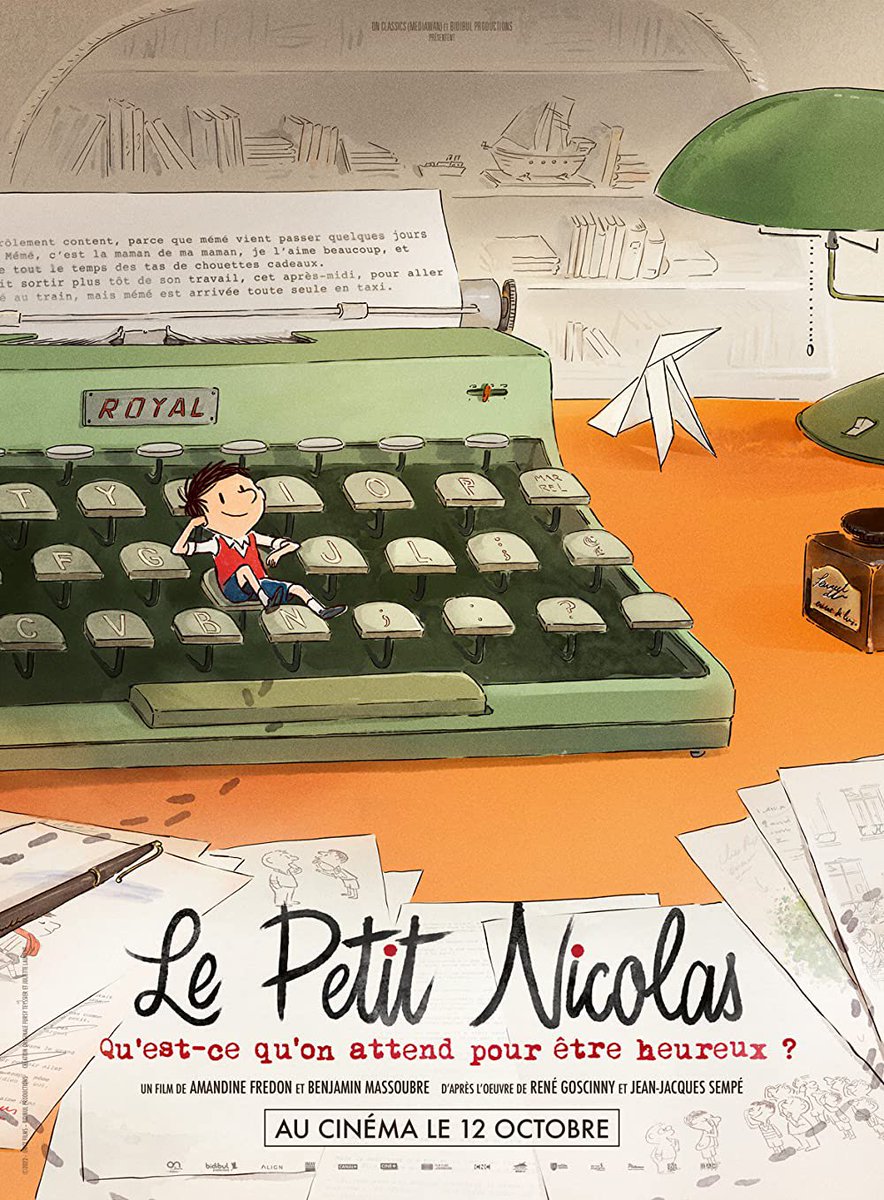 In addition to earning AIF's Grand Jury Prize, LITTLE NICOLAS (Le Petit Nicolas) is the 2022 winner of the prestigious Annecy's Cristal award. This magical film follows the adventures of a mischievous boy and his schoolmates, teacher, and parents in Paris in the 1960s.
"Co-directors Amandine Fredon and Benjamin Massoubre have crafted a wonderful hand-drawn tribute to French cartoonists René Goscinny and Jean-Jacques Sempé." said Jury Chair and Variety's Chief Film Critic, Peter Debug. "By adapting the duo's distinctive style to animation, they have not only brought these beloved characters to life but also revealed the lesser-known lives of the artists responsible for their creation."
 Special Jury Prize: My Father's Dragon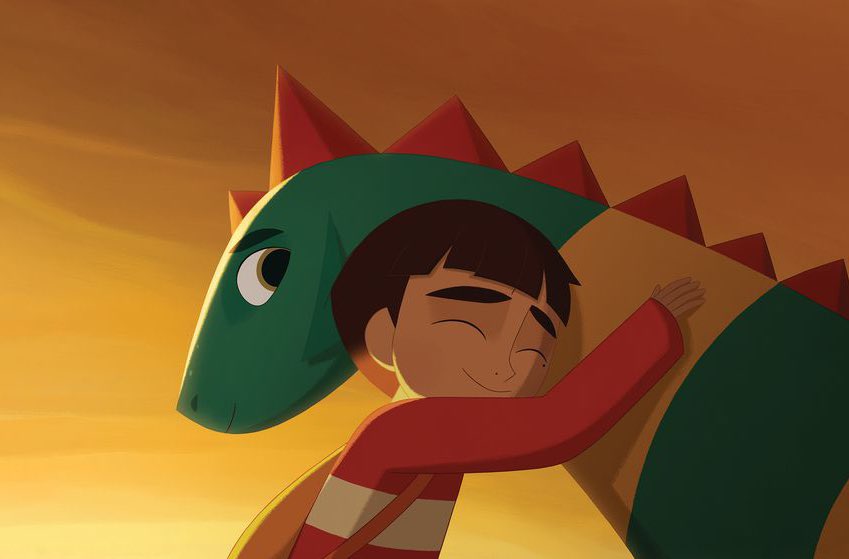 Oscar-nominated director Nora Twomey returned to AIF this year with her second film, MY FATHER'S DRAGON, where it made its North American Premiere. In 2017, her directorial debut, "The Breadwinner," also made its U.S. premiere at AIF, garnering both Jury and Audience prizes before earning an Academy Award® nomination for Best AnimatedFeature. MY FATHER'S DRAGON, a Netflix film, is based on the Newbery winning children's book and follows a young boy who runs away to an island to rescue and befriend a young dragon.
"Director Nora Twomey and the talented team at Cartoon Saloon honor the look of Ruth Stiles Gannett's classic children's book while bringing their signature touch to this well-crafted and visually compelling kids' movie, which seems ideally suited for the medium of animation," added DeBruge.
Audience Award: Aurora's Sunrise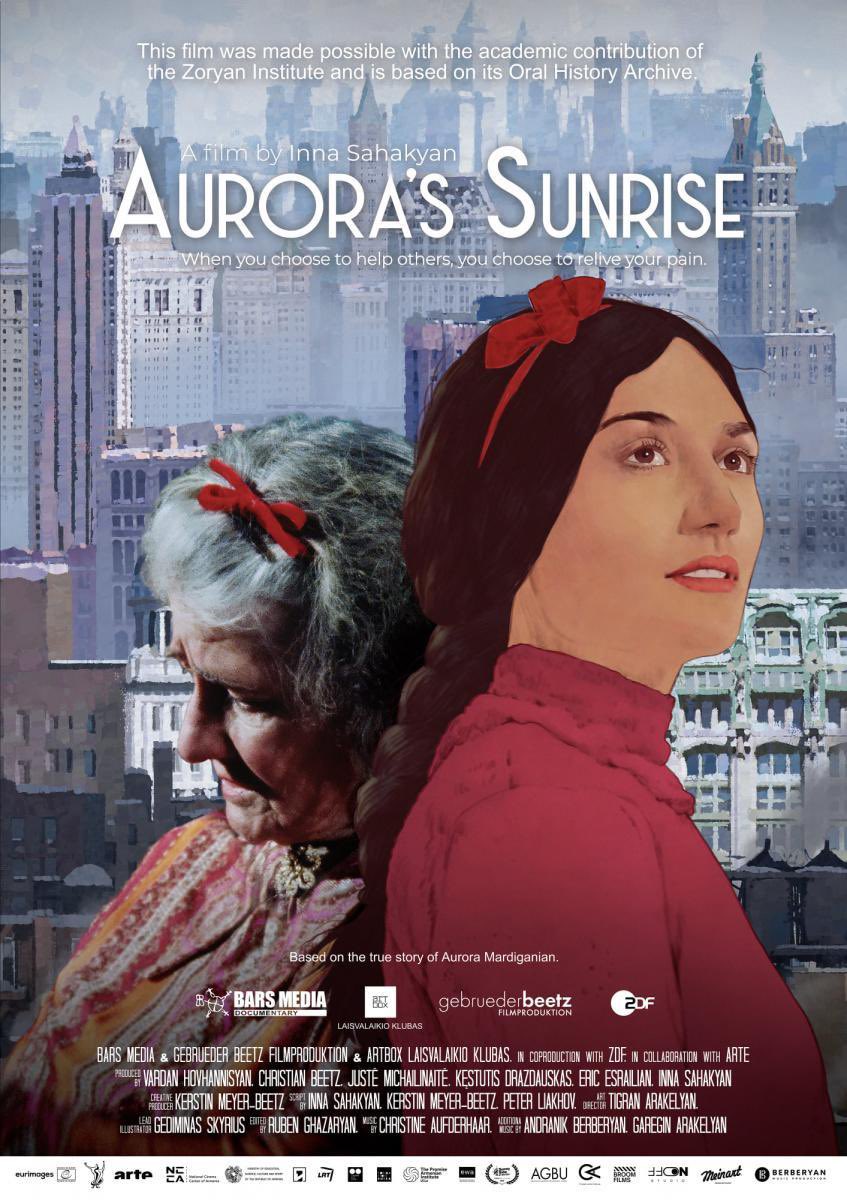 In addition to earning AIF's Audience Award, AURORA'S SUNRISE is also this year's Oscar entry from Armenia for Best International Feature. The animated documentary tells the story of real-life silent movie star, Aurora Mardiganian, who, as a young woman, escaped the Armenian genocide. AURORA'S SUNRISE made its North American premiere at AIF and its world premiere earlier this year at the prestigious Annecy International Animation Film Festival. CAT&Docs is handling international sales.
This year's Animation Is Film Feature Competition Jury consists of Chris Butler (ParaNorman, Missing Link), Peter Debruge (Variety), Bill Desowitz (Indiewire), Julie Lockhart (Locksmith Animation), Charles Solomon (critic/historian), Christina Steinberg (Spider-Man: Into the Spider-Verse), and Ramin Zahed (Animation Magazine). The Shorts Jury consists of Maureen Fan (Baobab Studios), Frank Gladstone (ASIFA-Hollywood), and Jade Seaberry (DiverseToons).
"Animation Is Film is an idea and one that energizes cinephiles from around the world. For our fifth edition in Hollywood, it was thrilling to embrace that idea with the largest audience in the festival's history!" stated AIF Managing Director, Matt Kaszanek. "Congratulations and thank you to all of our filmmakers and partners, and to everyone who came out to celebrate with us."
The 2022 ANIMATION IS FILM hosted several sold-out events throughout the weekend and presented an international slate of films. Opening Night celebrated Henry Selick's WENDELL & WILD, which made its U.S. premiere to a packed house at the TCL Chinese 6 Theatres on FrisY Oct 21.
The festival also hosted multiple special events including a behind-the-scenes look at PUSS IN BOOTS: THE LAST WISH with director Joel Crawford showing an enthralled audience a sneak peek of his new Dreamworks Animation feature, as well as look at the upcoming Disney film, STRANGE WORLD. Additionally, AIF hosted screenings for the Apple Original Films/Skydance Animation film LUCK, Pixar's TURNING RED, as well as GKIDS' SUMMER GHOST.
It also hosted a special, one-time-only theatrical presentation of all four episodes of Netflix/Tonko House's critically acclaimed series, ONI: THUNDER GOD'S TALE. Other special sections included the popular Best of Annecy: Spotlight on Women Directors, presented in partnership with Annecy and Women In Animation.
AIF continued with a second weekend event: PINOCCHIO screening followed by an in-depth conversation between multi award-winning filmmaker Guillermo del Toro ("Pan's Labyrinth," "The Shape of Water") and Oscar winning filmmaker, Phil Tippett ("Mad God," "Jurassic Park"). The event took place Saturday, October 29th at the Samuel Goldwyn Theater.
The 2022 edition of ANIMATION IS FILM partnered with multiple industry organizations to present this year's festival: Apple Original  Films, ASIFA-Hollywood, Cartoon Network, Crunchyroll, Dreamworks Animation, ELMA, Fathom Events, Gotham Group, Illumination, LAIKA, Locksmith Animation, Netflix, Nickelodeon, Paramount Animation,  Pixar Animation Studios, Shout! Factory, Skydance Animation, Sony Pictures Animation, Walt Disney Animation, Warner Bros. Animation. Additional community partners include: Consulate General of France in Los Angeles; Consulate General of Ireland, Los Angeles; Culture Ireland; LatinX in Animation; Unifrance; and Women In Animation. The festival, founded by GKIDS and the Annecy  International Animation Film Festival, presents a selection of new animated feature films from Asia,  Europe, South America and North America, with both juried and audience prizes.