Award-winning AR startup founders discussed their cutting-edge projects and their predictions for AR at our Digital LA – Augmented Reality: What's Next? panel at Phase Two in Culver City.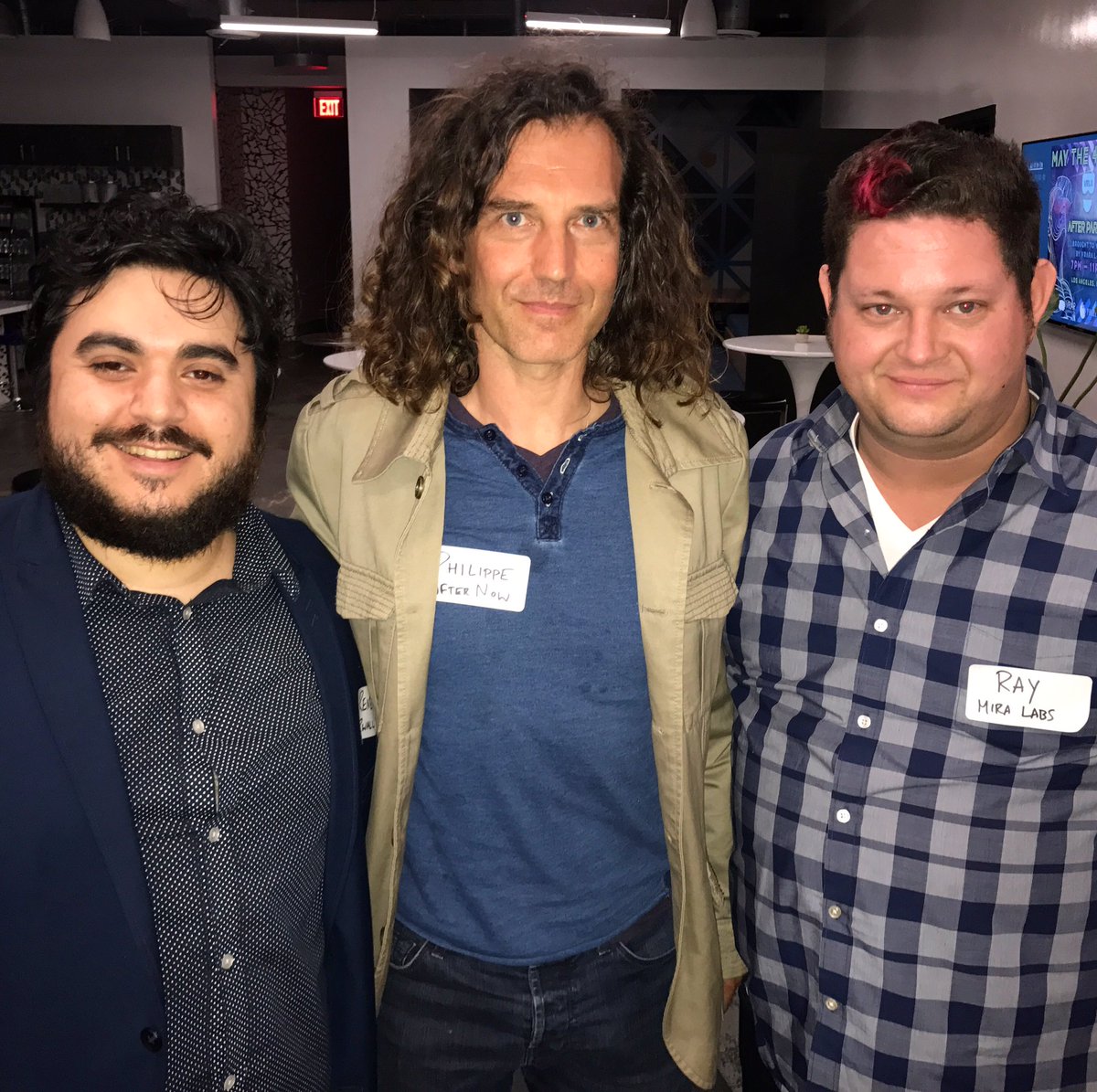 Speakers included:
Rene Amador of ARwall, which won the SXSW Accelerator VR/AR category at SXSW this year, and Philippe Lewicki of AfterNow, which also pitched. The two companies were two of the six total companies that pitched in the SXSW Accelerator VR/AR category, selected from hundreds of entrants. It's sign of LA's strength in AR to represent a third of the pitching VR/AR startups.
Ray Mosco, Mira Labs Developer Relation, also spoke. He recently was invited to demo his cutting edge AR tech at a TED talk.
Speakers summarize two things you need to know about AR: What's Next in this Facebook live video.
Speakers said that AR can be categorized in several areas:
Consumer: Mobile AR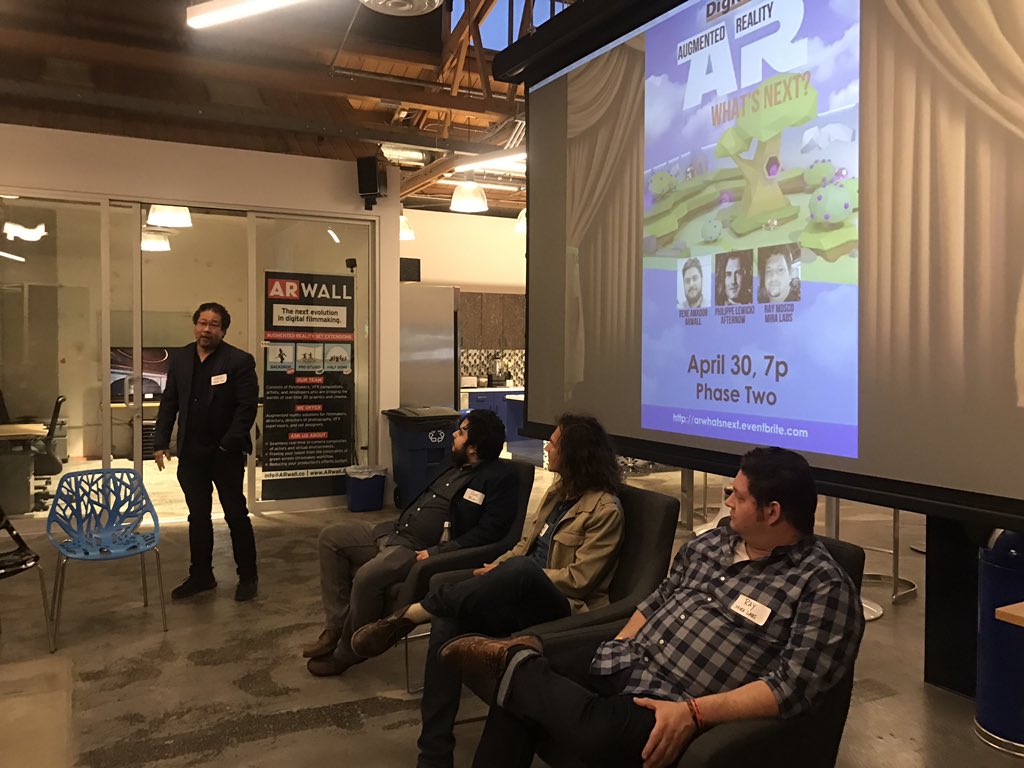 Consumer AR mobile games, like Pokemon Go, which helped establish mainstream understanding of AR. These games are easy to download and play on your cell phone, which don't required any additional equipment.
It's been almost two years since Pokemon Go took the world by storm, without any new AR game with similar popularity. Jurassic World plans to launch a location based dinosaur AR game with the film's release.
Business: Headset AR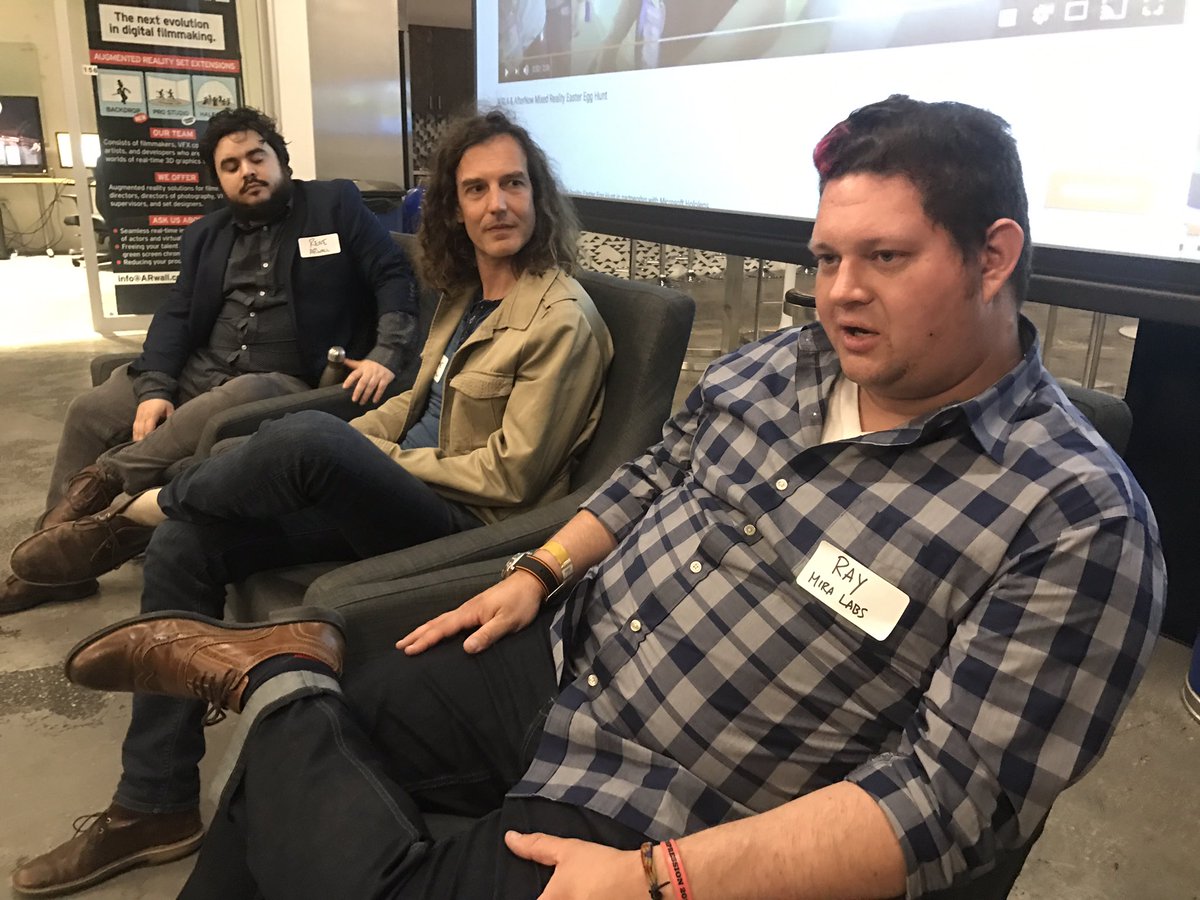 The second category is AR for B2B: enterprise and training, which usually involve headsets ranging from a few hundred to a few thousand dollars. For example some car companies are experimenting with AR headsets which designers can use in car development. Headsets can also be used in training maintenance repairs, and other work-training. Mobile AR and headset AR can also be used in filmmaking.
LA has several companies in this space.
ARwall makes AR programs that help filmmakers do pre-vis and stage blocking in AR.
Mira Labs makes middle-range headsets, which you can put your phone into to see AR, said Ray Mosco, Developer Relations at Mira Labs.
Downtown LA based DAQRI makes high-end AR goggles that are used in maintenance and training.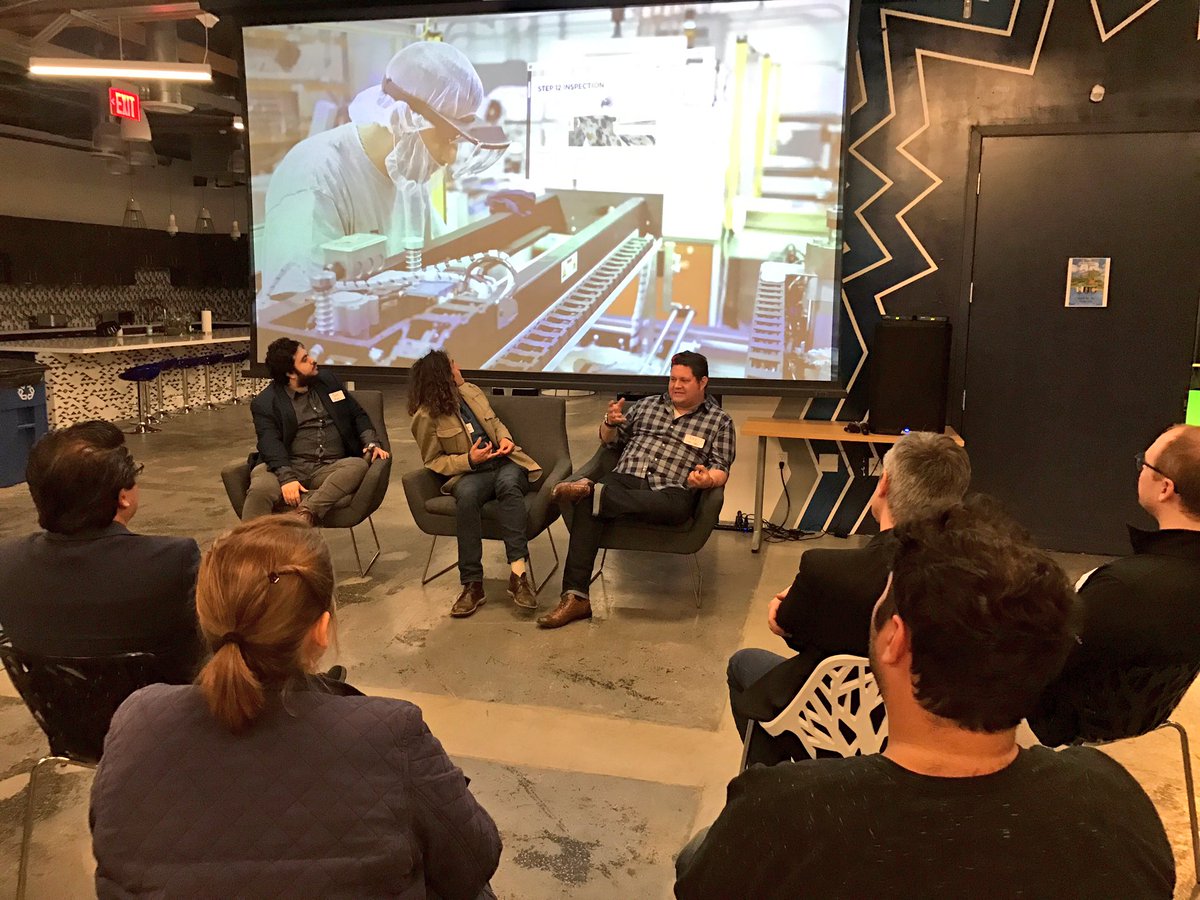 Deviceless AR
ARwall is also working on deviceless AR, which doesn't required mobile phone, headset, or any other device. If you look at its prototype deviceless screen from different angels, the image appears to be 3D floating.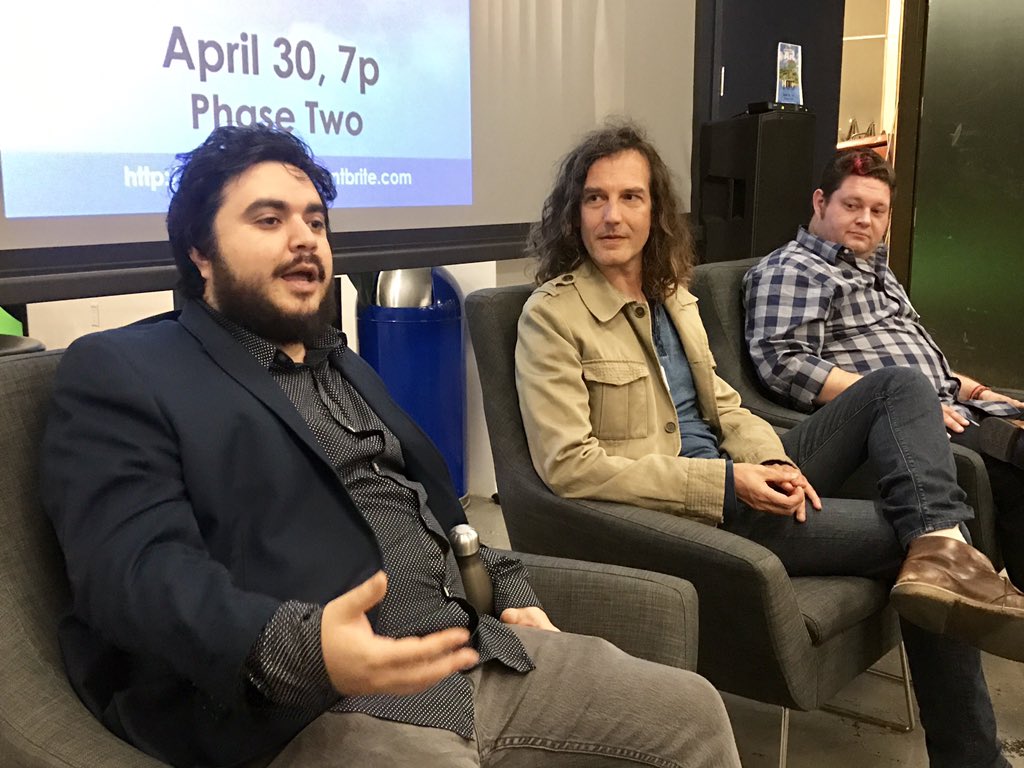 Mixed Reality AR
AfterNow is working on Mixed Reality AR projects. It partnered with Microsoft to create the Egg Hunt at VRLA Expo last year. Teams of four people put on Hololens headsets and explored a physical space looking for three eggs.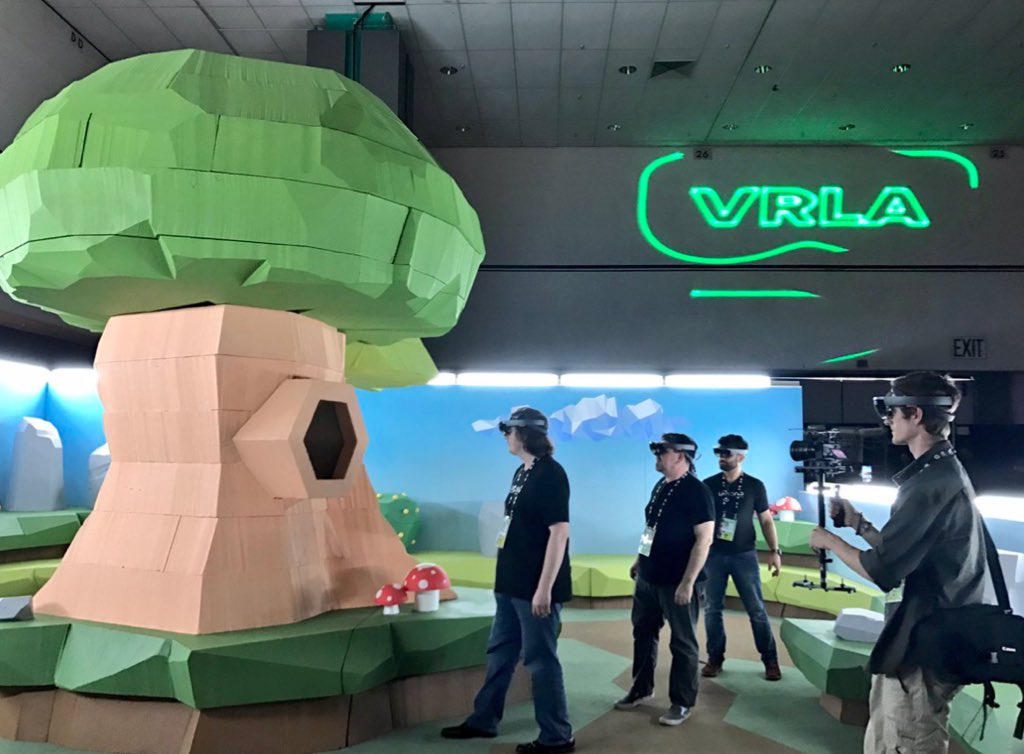 The eggs would appear in AR, and hatch, into fantastic creatures, which you could collect. The demo was heralded as one of the best VR/AR demos at the show. However, Philippe, founder of AfterNow, said while successful, it was very expensive to operate, and would be difficult to create a long-running demo without significant investment by Microsoft.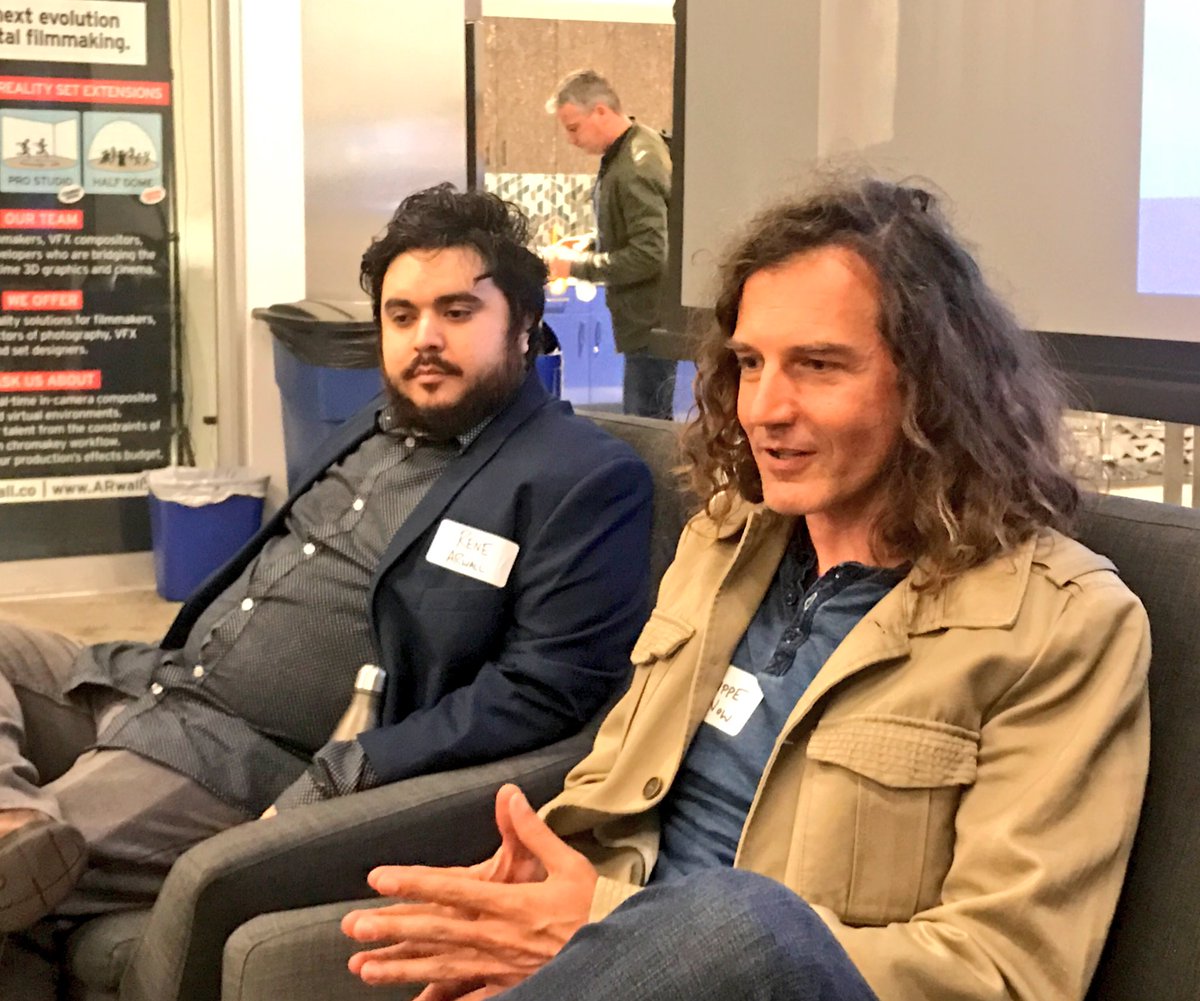 Venue AR
Venue AR could pop up around LA, just like VR venues or arcades are popping up around LA, like IMAX VR, Star Wars VR, etc – see our article on LA Venue VR. This would give consumes exposure to headset AR experiences.
New applications for VR beyond entertainment and business include travel, real estate, architecture, and more.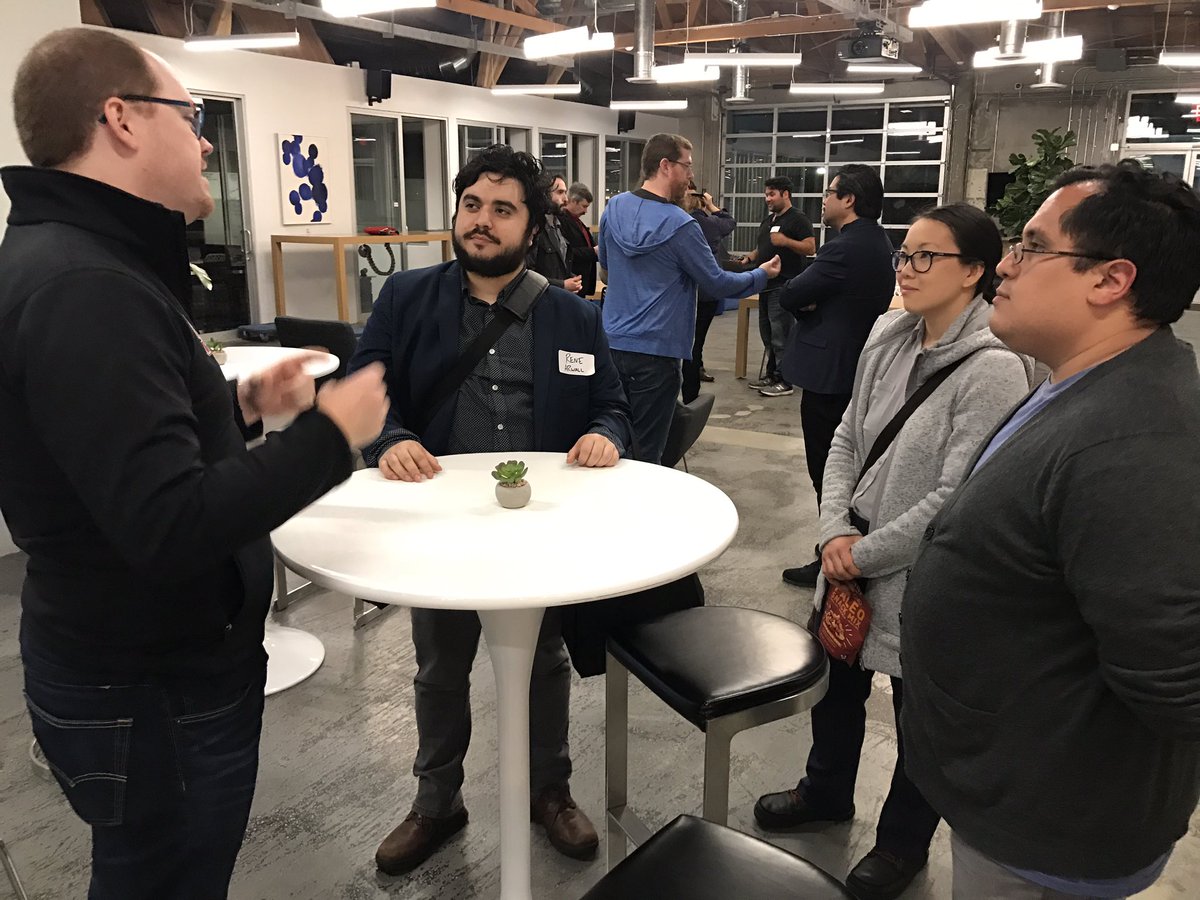 Demos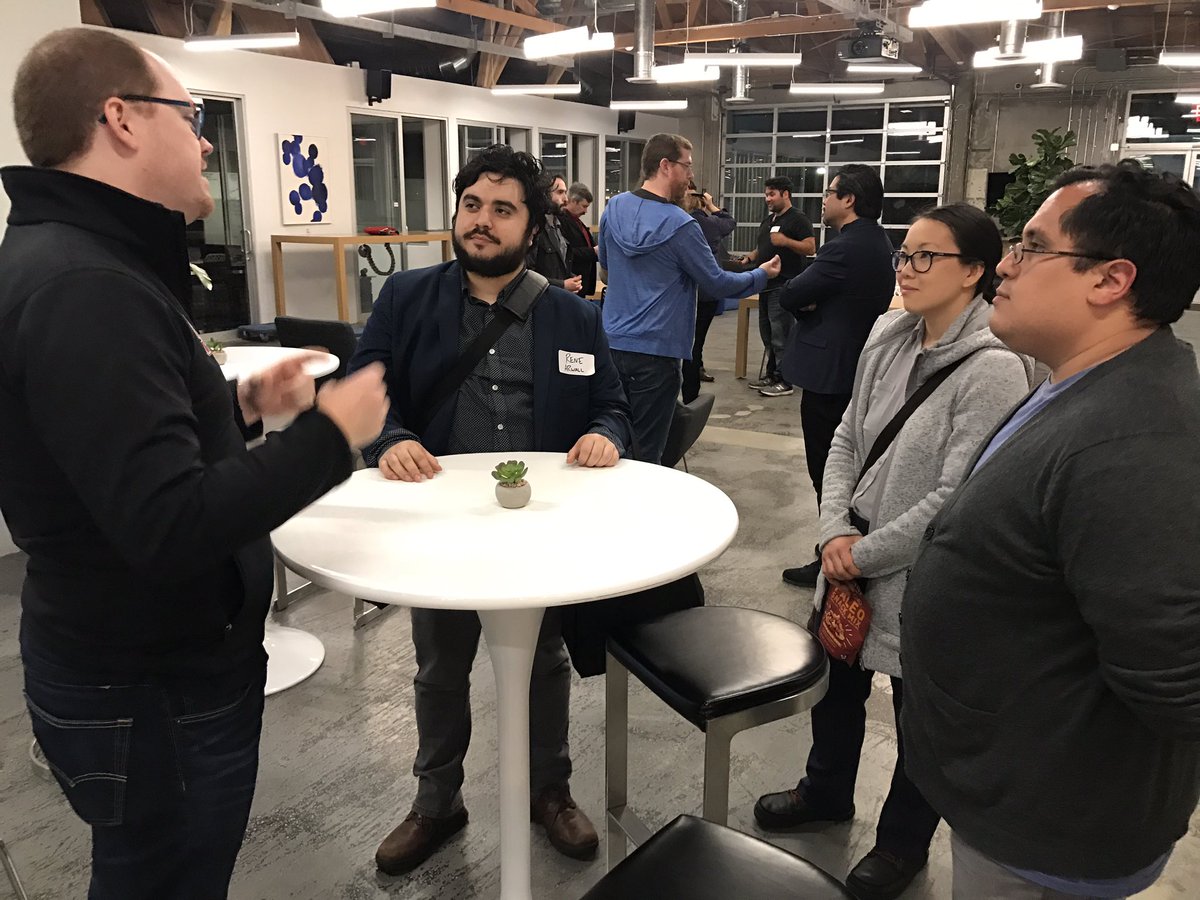 Attendee Kristen demoed the Mira Labs cell-phone headset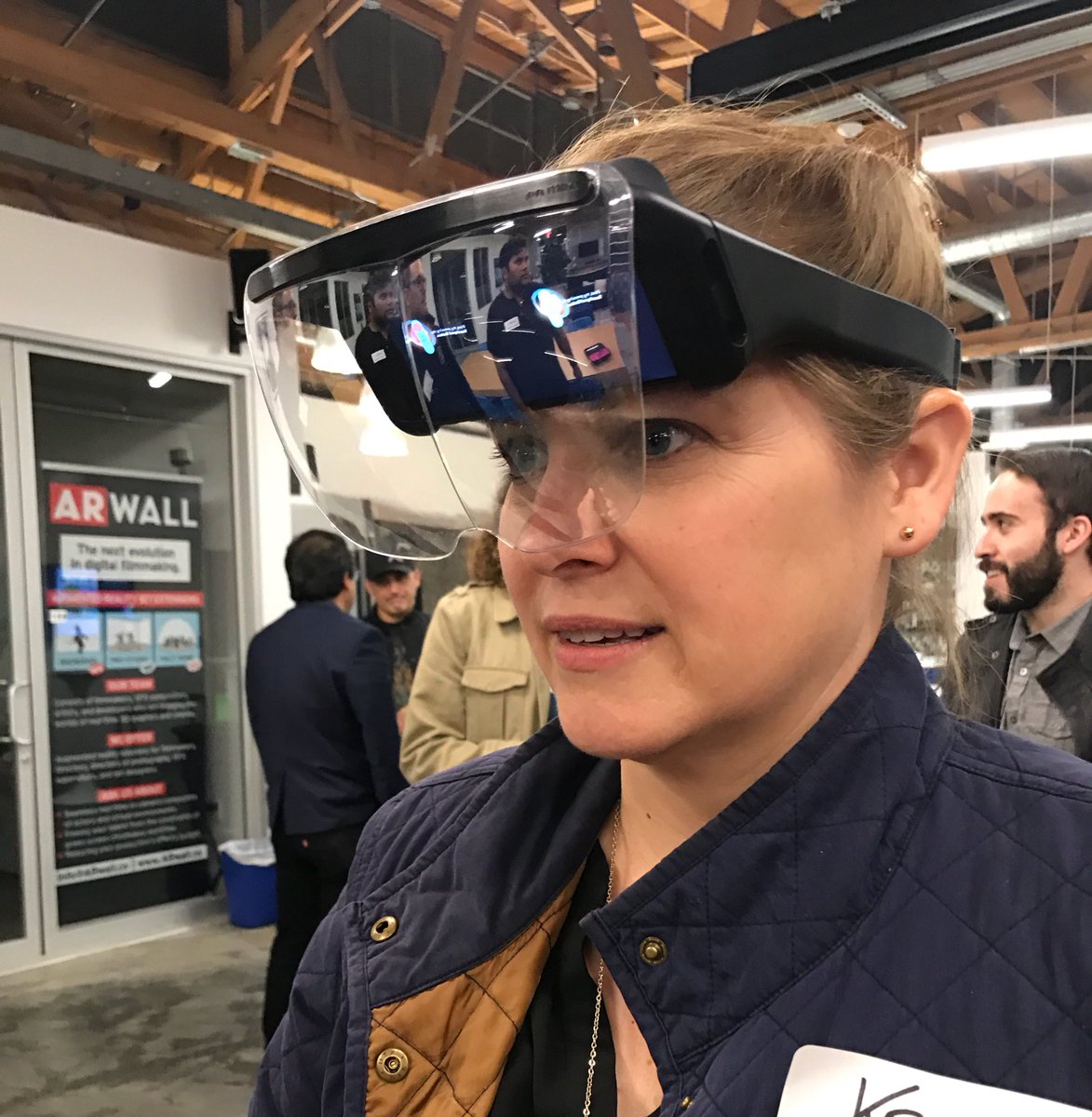 ARwall demoed its game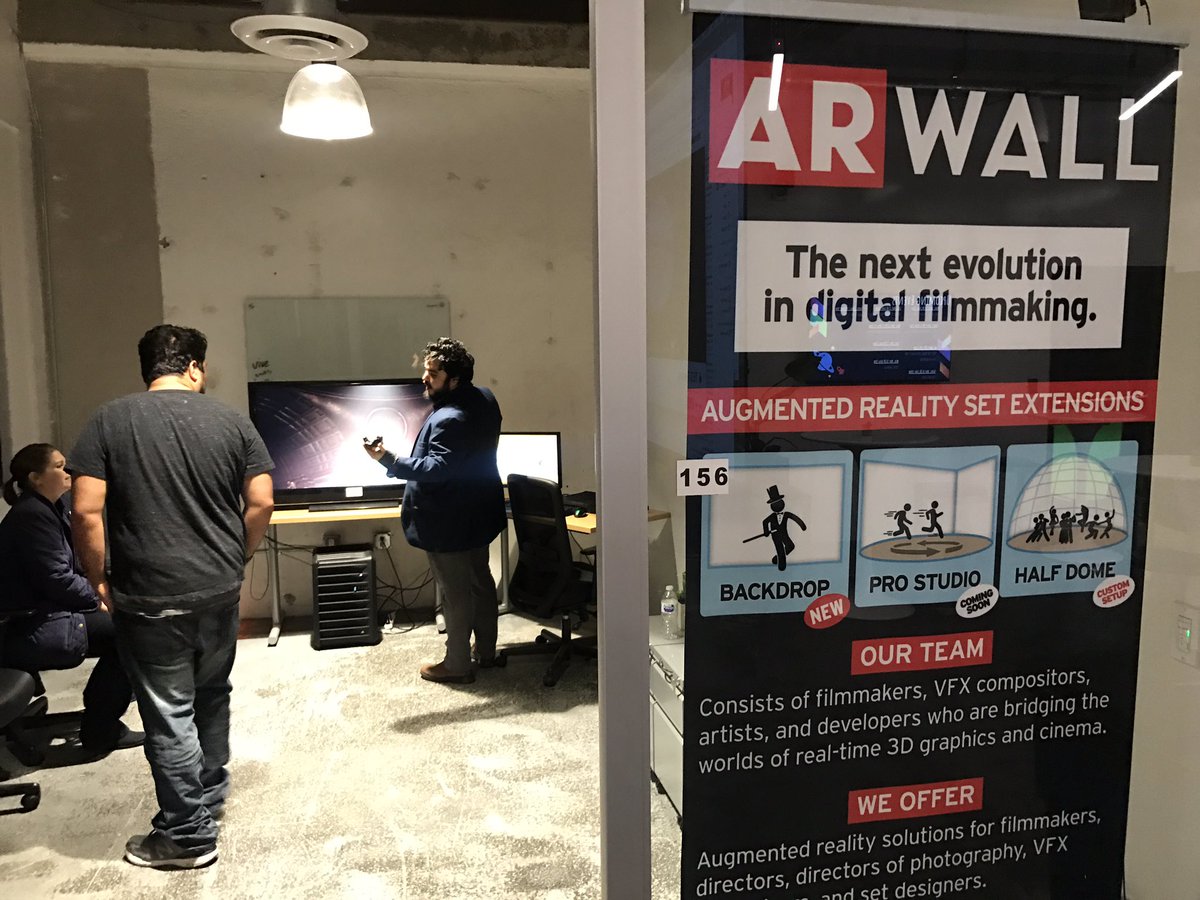 Thanks Phase Two for hosting our event!