Weezer, Lil Nas X, Steve Aoki, 21 Pilots, Modest Mouse and more rocked the two-day Audacy Beach Festival held December 4-5 right on Fort Lauderdale Beach.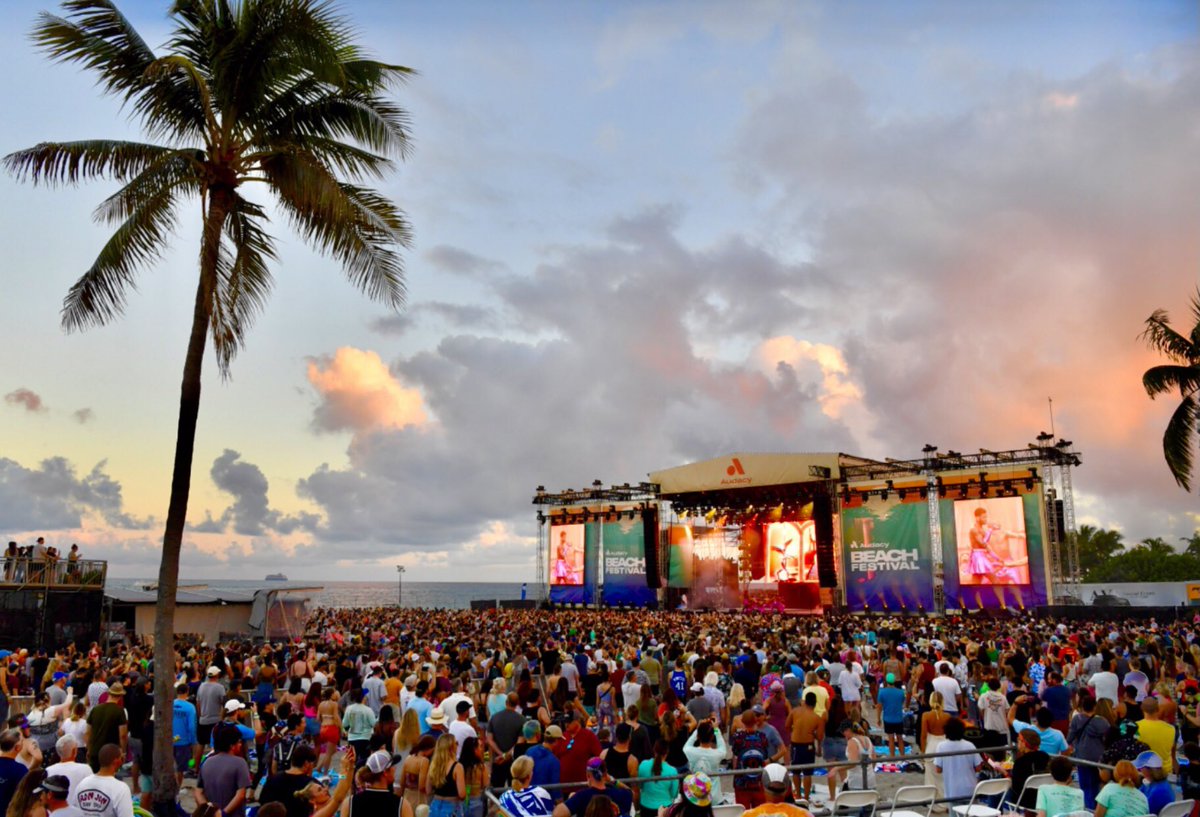 "After years of our popular Riptide event, we could not have been more excited to get back to the beach for a weekend of fun on the sand with our fans for the first ever '
Audacy
Beach Festival,'" said Michael Martin, Senior Vice President of Programming and Music Initiatives,
Audacy
. "We can all do a little more to help protect and preserve our planet, and this event allowed us to unite with five great partners to promote easy, sustainable practices to live healthier lifestyles."
On Day 1, 21 Pilots lead singer Tyler Joseph popped all around the audience like a whack-a-mole, disappearing off stage several times, to reappear moments later crowd-standing in the middle of audience, standing held only by fans, on a platform in another area of the crowd, and even on the rear light scaffolding. His shirtless drummer also got to drum a song in the crowd.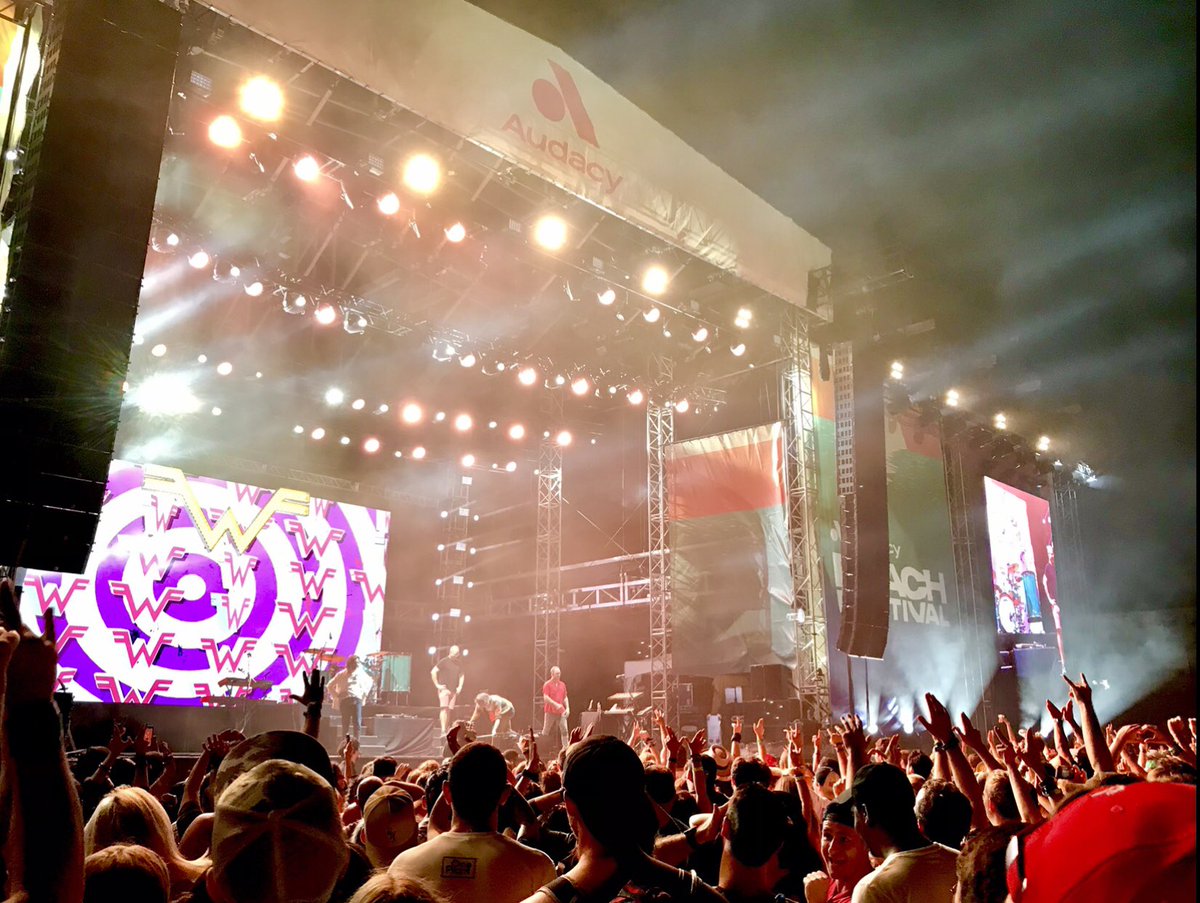 Other Day 1 performers included Steve Aoki, Lumineers, and Modest Mouse.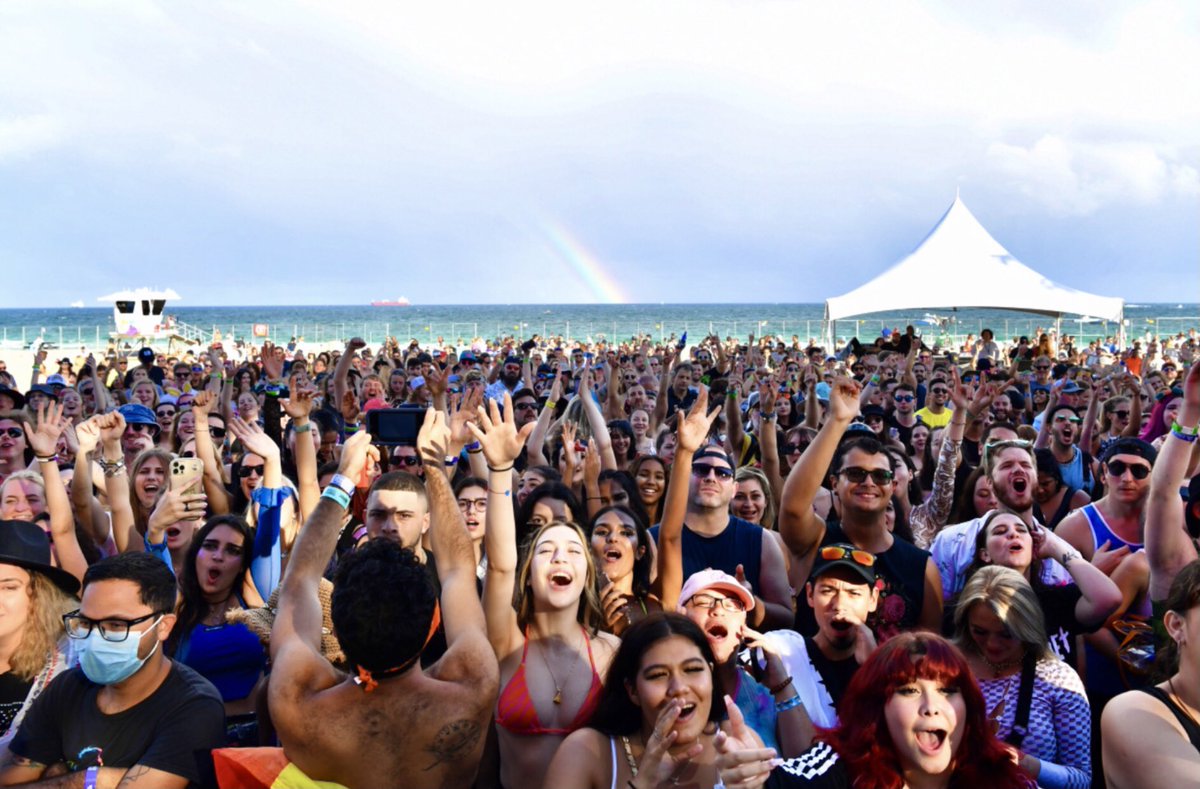 Day 2 headliner featured Weezer,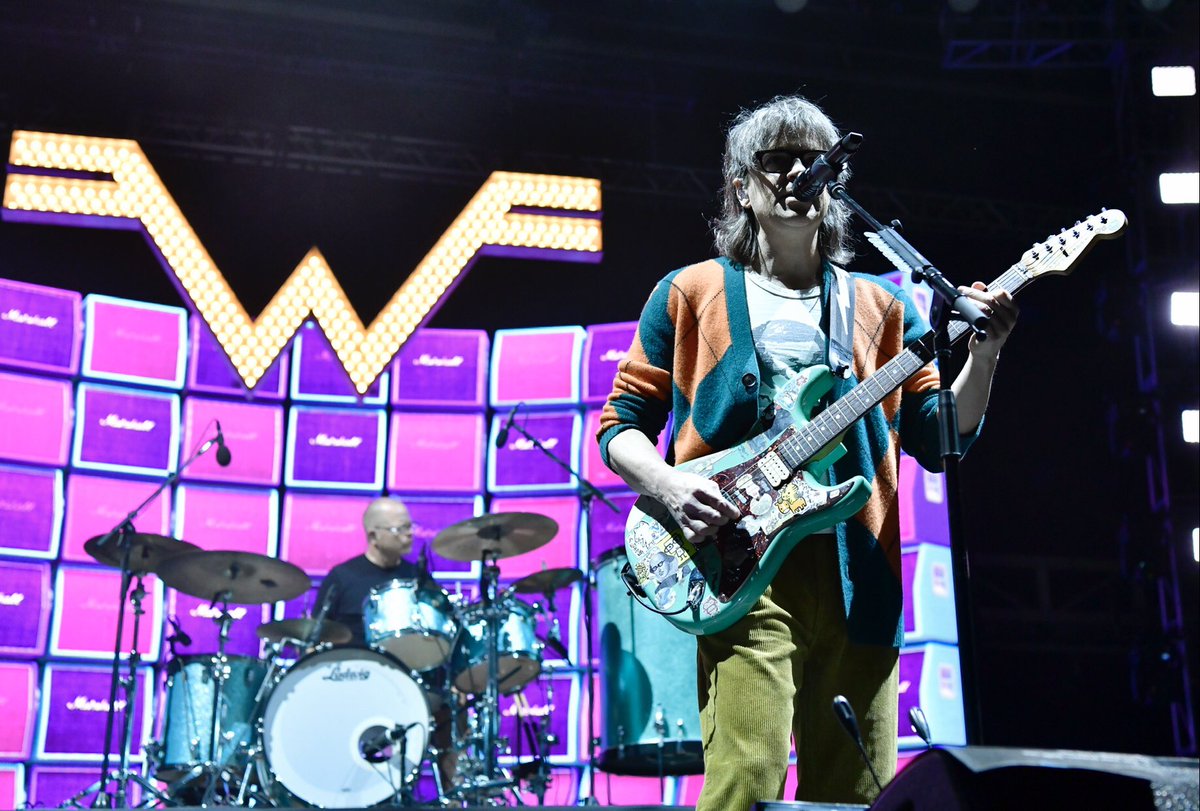 Lil Nas X performed Old Town Road in a pink cowboy outfit, with backup dancers.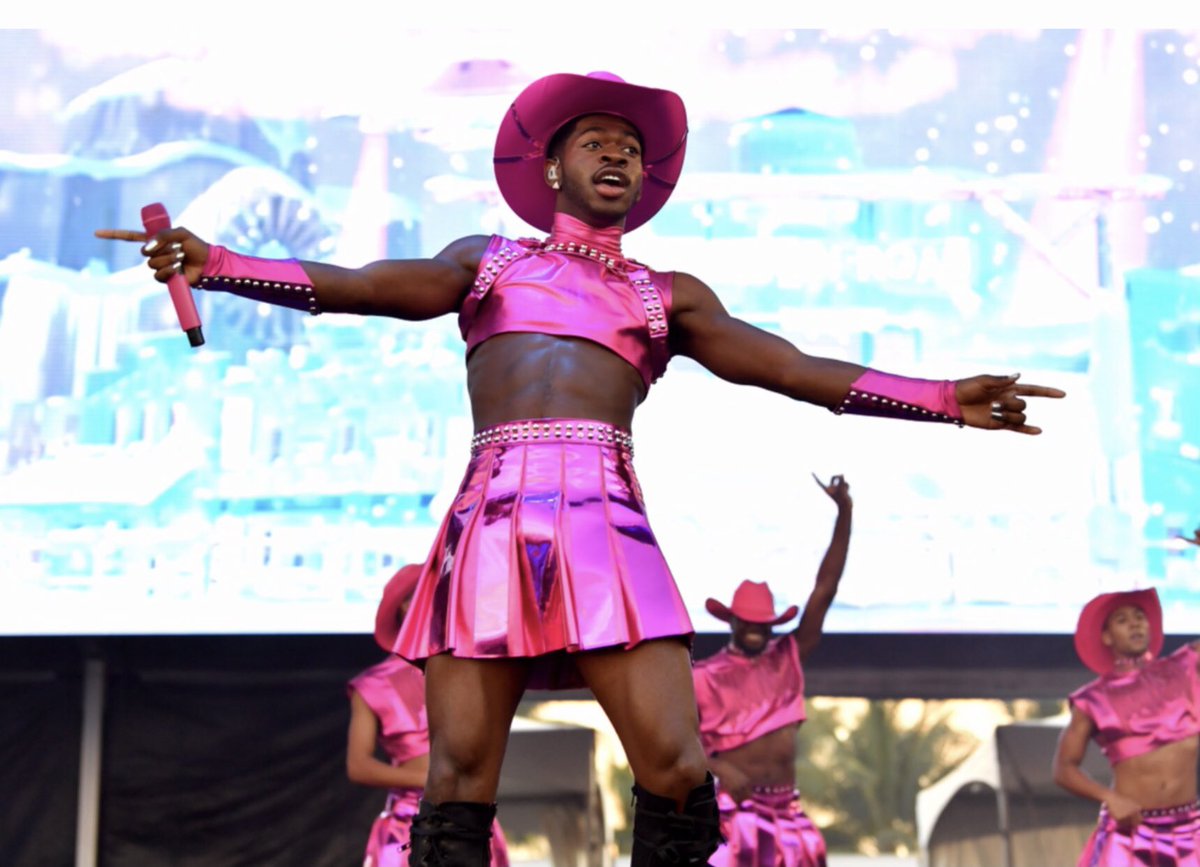 Walk the Moon performed an spirited set.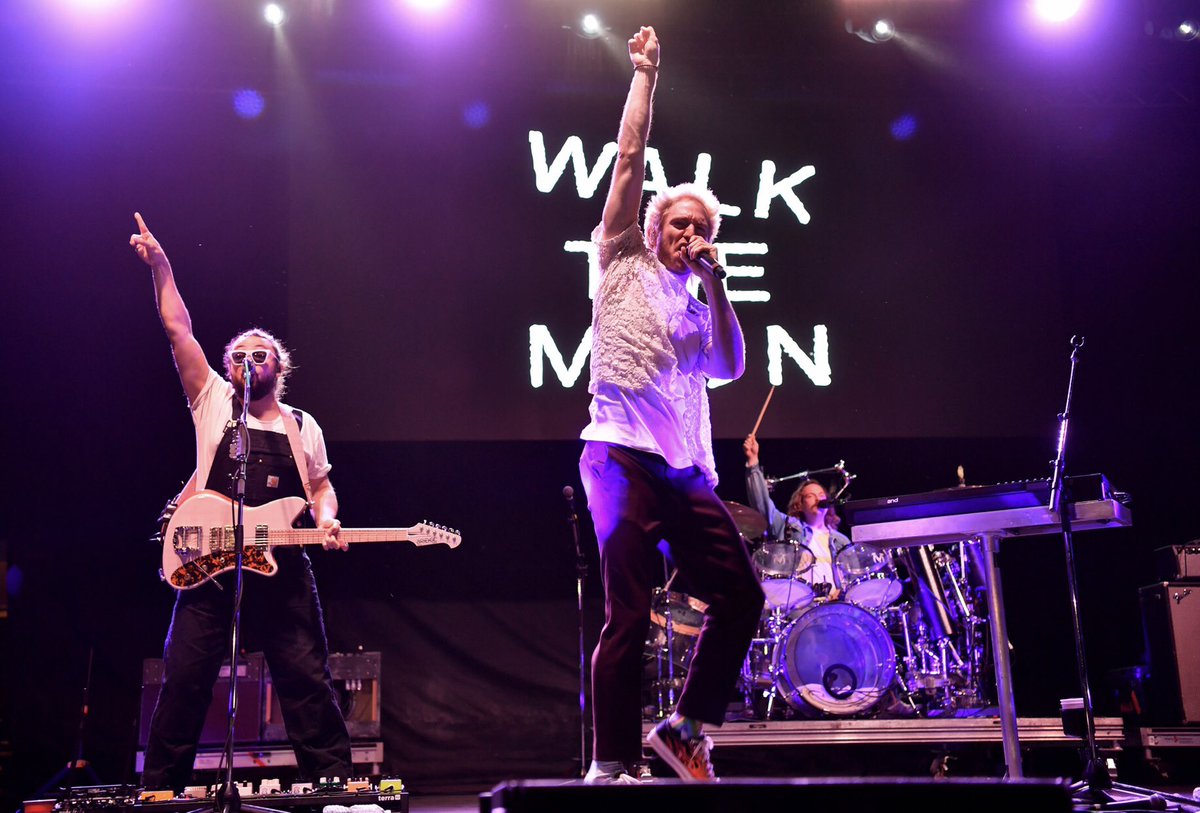 Tai Verdes performed.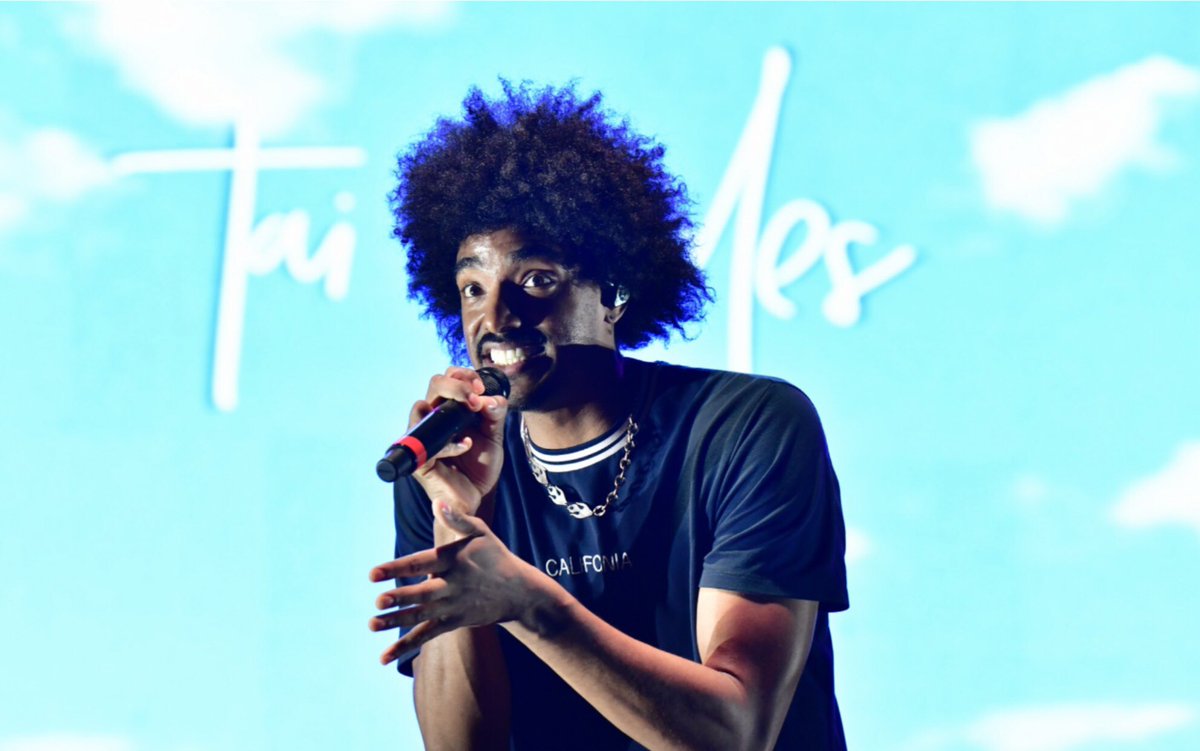 Swedish House Mafia was supposed to play on Day 2, but cancelled last minute due to Covid.
Audacy audio and radio broadcasting company also sponsored the WE CAN SURVIVE concert October 23 at the Hollywood Bowl featuring Black Eyed Peas, Doja Cat, Maroon 5, Coldplay and Shawn Mendes.
As part of
Audacy
's 1Thing sustainability initiative to promote positive environmental practices and living, "
Audacy
Beach Festival" committed a portion of ticket sales to support
REVERB
, a 501c3 nonprofit dedicated to empowering millions of individuals to take action toward a better future for people and the planet, and its Music Climate Revolution campaign focused clean energy and carbon fighting projects.
Audacy
's 1Thing initiative also teamed up with Celebration of the Sea Foundation (CSF), the Guy Harvey Ocean Foundation (GHOF), Faith Farm Ministries, and Conservation International to promote ocean conservation and sustainability.
Sustainability practices included paperless tickets, digital signage, refill water stations, and more. Proceeds of the event's reusable water bottles sold benefitted ocean conservation and educational initiatives through the CSF and GHOF. Excess food was rescued by Faith Farm Ministries and a donation to Conservation International will plant a tree for every festival attendee.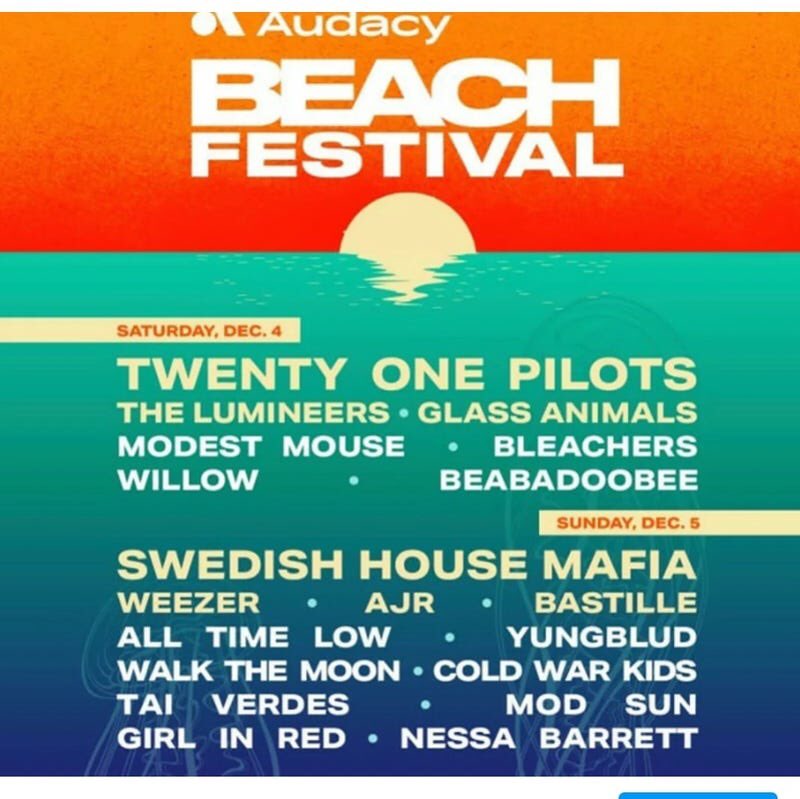 Audacy
, Inc. (NYSE: AUD) is a scaled, multi-platform audio content and entertainment company and radio broadcasting group, and creator of original, premium audio. 
Audacy
engages over 170 million consumers each month, bringing people together around the news, sports, podcasts and music. Details at
www.audacyinc.com
, Facebook (
Audacy
Corp) and Twitter (@AudacyCorp).