Awards Season is back, and once again, we highlight digital nominees and winners at Hollywood Awards, especially focusing on digital animation, VFX, sound, and more.
If you'd like to us to cover your awards show, email info@digitalla.net.
---
Golden Globes
@GoldenGlobes #GoldenGlobes
January 10 @ Beverly Hilton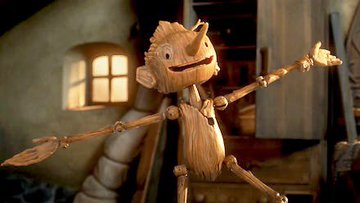 The Globes returned in person with red carpet, ballroom awards and a Billboard after-party, after being a private last year due to its triple ethics/finance/diversity scandals.
Animated Film: Guillermo del Toro's Pinocchio won best Animated Film for stop motion animation, storytelling, and amazing visuals. Other Animation nominees were: Turning Red, Inu-Oh, and Marcel the Shell.
---
Critics Choice Awards
@CriticsChoice #CriticsChoice
January 15, 2023
Movie: Everything Everywhere All at Once won the most awards 5: Best Picture, Director, Supporting Actor for Ke Huy Quan, Original Screenplay, Editing.
TV: Better Call Saul won 3 TV awards: Drama Series, Actor, Supporting Actor for Giancarlo Esposito. Abbott Elementary won two: Comedy Series and  Supporting Actress for Sheryl Lee Ralph. The Dropout also won two: Limited Series, and Best Actress in a Limited Series or Movie Made for Television for Amanda Seyfried.
---
GRAMMYs
@RecordingAcad #GRAMMYs
February 5, 2023
---
Makeup and Hair Stylists Awards
@local_706 #MUAHSawards
February 11, 2023
---
Visual Effects Society Awards
@VFXsociety #VESawards
February 15, 2023
---
Art Directors Guild Awards
@ADG800 #ADGawards
February 18, 2023
---
Directors Guild Awards
@DirectorsGuild #DGAawards
February 18, 2023
---
Academy SciTech Awards
@TheAcademy #SciTechAwards
February 24, 2023 @ Fairmont
---
Annie Awards
@AnnieAwards #AnnieAwards
February 25, 2023

---
Producers Guild Awards
@ProducersGuild #PGAwards
February 25, 2023
---
NAACP Image Awards
@NAACPImageAwards #ImageAwards
February 25, 2023
---
Screen Actors Guild Awards
@SAGawards #SAGawards
February 26, 2023
---
Motion Picture Sound Editors Awards
@MPSEorg #MPSEawards
February 26, 2023
---
Costume Designer Guild Awards
@CostumeAwards #CDGA25
February 27, 2023
---
Independent Spirit Awards
@FilmIndependent  #SpiritAwards
March 4, 2023

---
ACE Eddies Awards
@ACEFilmEditors #ACEeddies
March 5, 2023
---
ASC Cinematography Awards
@AmericanCine #ASCawards
March 5, 2023 
---
Writers Guild Awards
@WGAwest #WGAawards
March 5, 2023
---
ICG Publicists Awards
@ICGlocal600 #PublicistsAwards
March 10, 2023
---
Oscars
@TheAcademy #Oscars
March 12, 2023
---