The annual Anime Expo 2019 featured cosplay, panels, games, and more celebrating anime and Japanese culture on July 4-7 at the LA Convention Center in downtown LA. The annual convention features panels with anime artists and executives discussing their work, news, and projects. The expo also includes a Masquerade Competition, Maids Cafe, After Hours burlesque shows, VR, karaoke and lots of cosplay and fun photo opps.
Alita Manga Wall with Facebook AR lens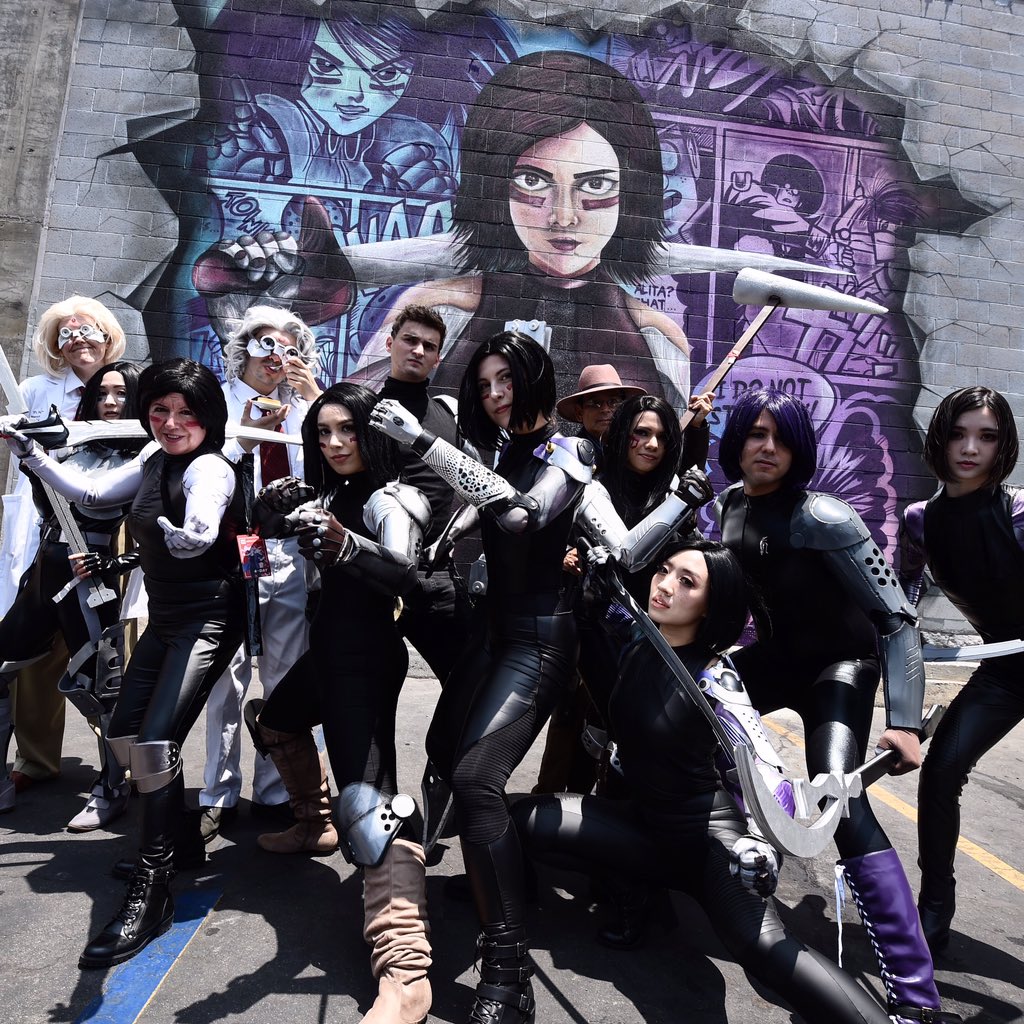 Twentieth Century Fox Home Entertainment commissioned an Alita: Battle Angel-inspired "Manga Wall" across the street from the Los Angeles Convention Center, to promote the digital release of Alita: Battle Angel on July 9. Taking inspiration from the film and Yukito Kishiro's original manga, the mural provided a photo opp for fans to immerse themselves in Alita's world, served as the location for a meetup of some of Anime Expo's biggest Alita fans and incorporated a Facebook-enabled AR lens to bring special feature content from the home release to Anime Expo attendees' smartphones. Cosplayers @stellachuuuuu @aru.rinh and @kitsurie attended the photo meetup.
Inflatable characters greeted attendees outside.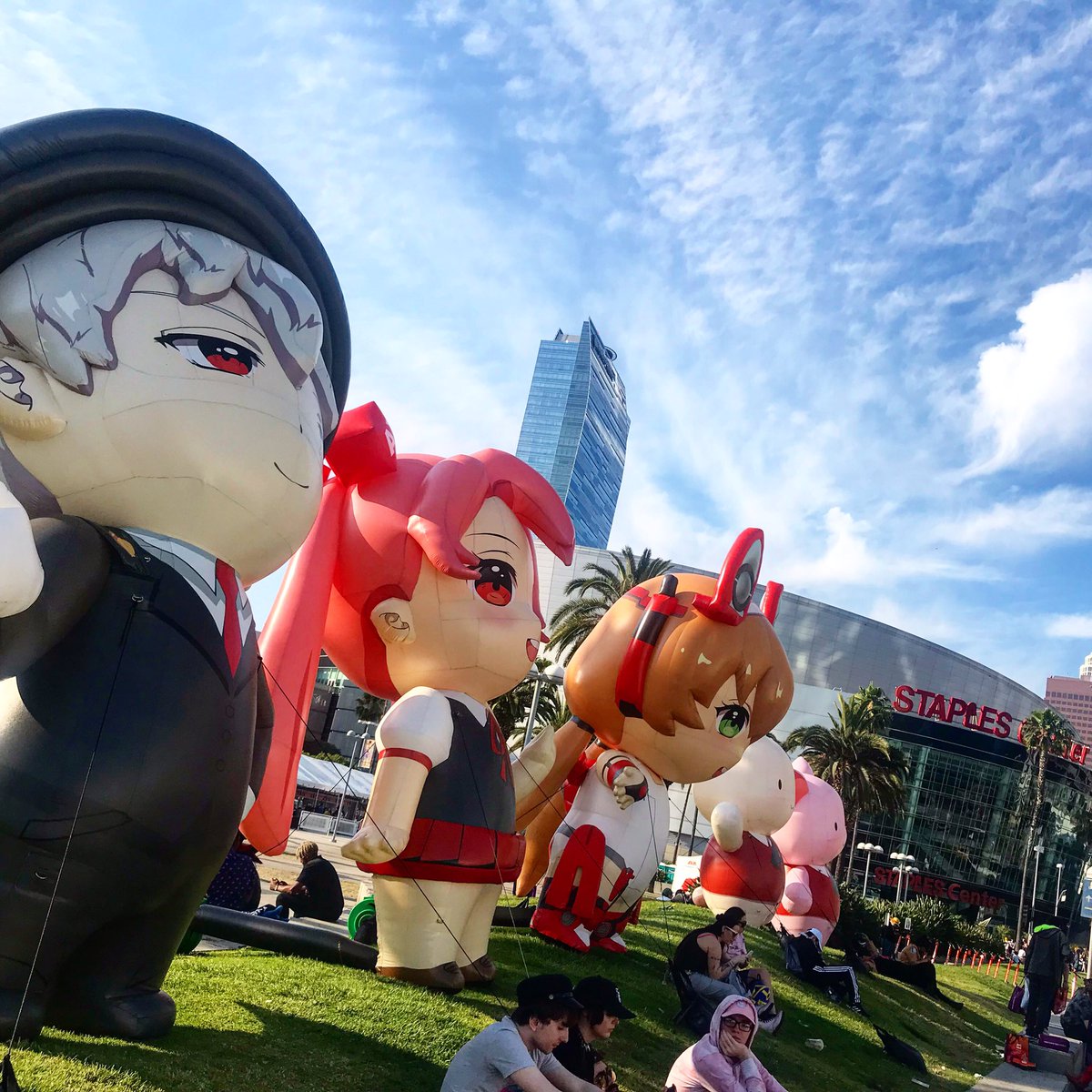 The south hall atrium featured lots of cosplayers.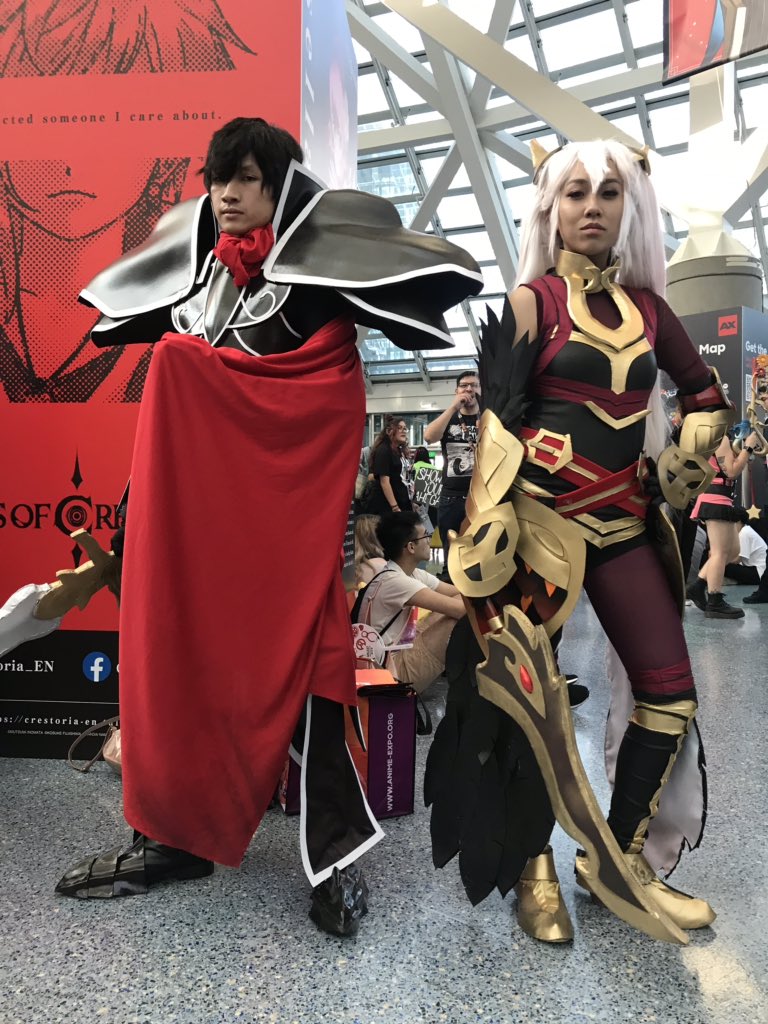 PANEL HIGHLIGHTS
Several panels focused on digital themes, including the VR Anime panel, and the 3D printing for cosplay panel.
Netflix Anime panel
Netflix  returned to Anime Expo for its third consecutive year to preview its growing global anime slate. The panel, moderated by IGN editor Laura Prudom, featured four creators from around the world who are working on upcoming Netflix original anime series: LeSean Thomas (Cannon Busters, The Boondocks), Alvaro Rodriguez (Seis Manos, Machete, From Dusk Till Dawn: The Series), Jay Oliva (Trese, The Avengers: Earth's Mightiest Heroes, The Flash), and Shuzo Shiota (Levius, Transformers Prime, Transformers: Robots in Disguise, Lost in Oz).
Netflix is growing its anime content with titles including ULTRAMAN, Aggretsuko, Castlevania, Devilman Crybaby, GODZILLA: The Planet Eater, BAKI, Violet Evergarden, B: The Beginning, and The Seven Deadly Sins. In the last year, Netflix has also announced several upcoming anime titles based on global IP, including Magic: The Gathering, Pacific Rim, Altered Carbon, Ghost in the Shell: SAC_2045, and Transformers – War for Cybertron, all of which are currently in development.
Visit @NXonNetflix for space to live everything anime, super, sci-fi, the fantastic, and beyond.
Gundam 4DX
Gundam creators spoke at a panel celebrating its 40th anniversary at the 4DX theater at Regal LA Live. This was the first time the 4DX theater participated in Anime Expo, screening Gundam NT Narrative which was enhanced with 4DX motion seats, strobe lights, and smoke effects.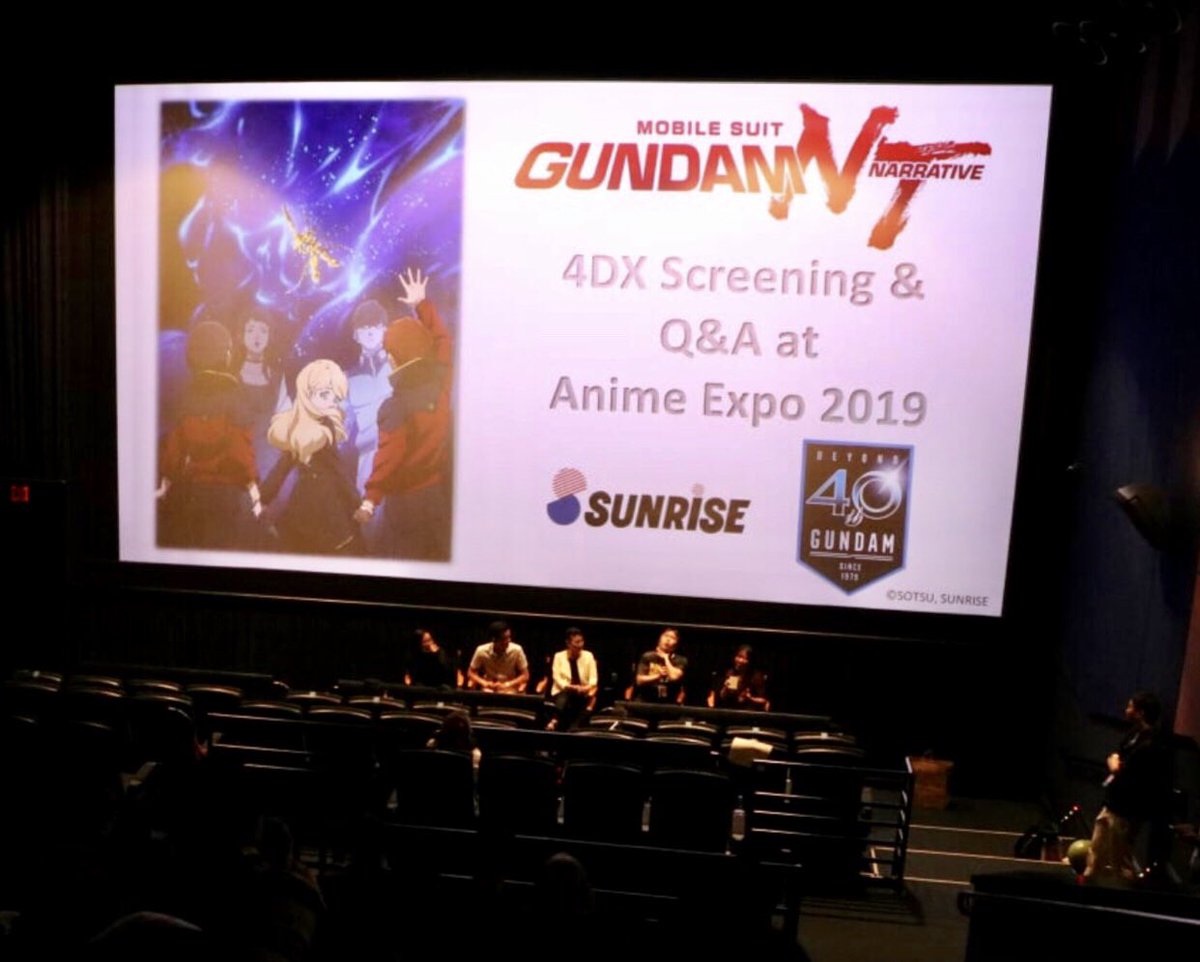 VR Anime: At the Tokyo Chronos panel, creators discussed making the VR visual novel that bring you into the world of anime. The team includes Kazuma Miki, the producer of Sword Art Online. The project has crowdfunded more than$150K from 1,662 backers. It's part of the AniVR initiative to create more anime for VR.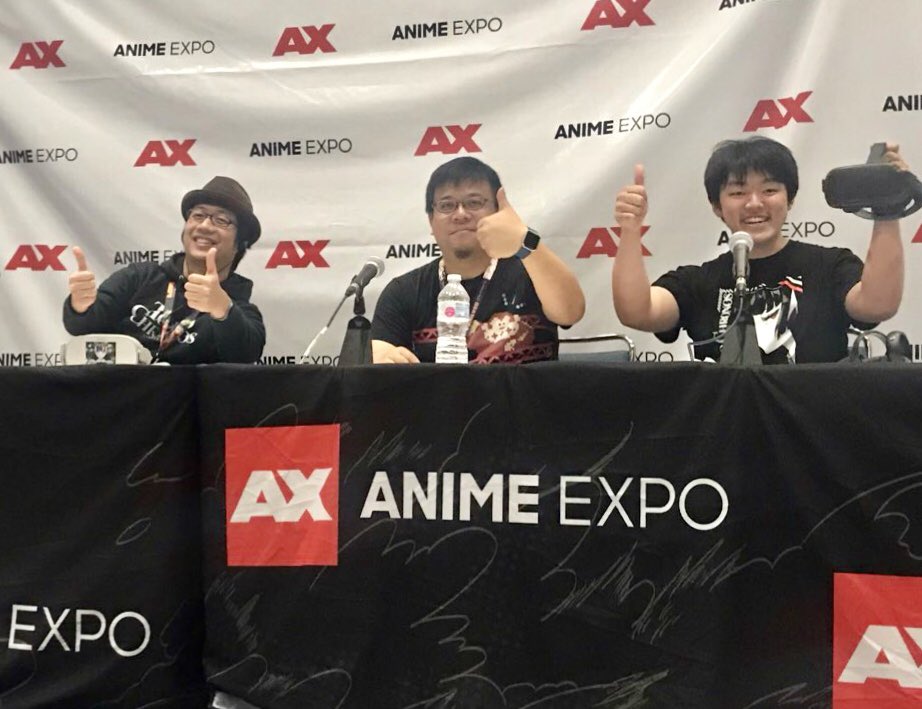 Tokyo Chronos creators said that their VR takes place in the Tokyo Shibuya neighborhood, so they made sure to include several distinctive buildings and streets from real-life Shibuya in the game. So if you've been to Shibuya, it will feel familiar to you. Creators also noticed that in VR, sometimes the players weren't looking the right way at the action, or speaking character. They said that to help direct the VR player's attention, speaking characters appear highlighted in a different color.
What's next? The popular Little Witch Academia – VR Broom Racing will let you fly around on a broom in VR.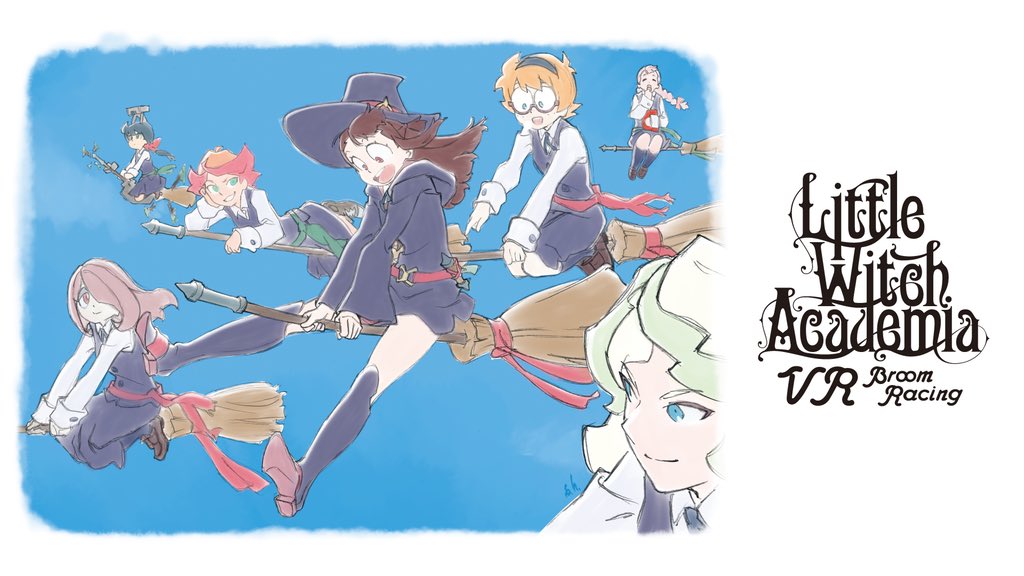 3D Printing for Cosplay. Cosplayer Kari Cosplay led a panel on how to use 3D printing to make your own cosplay. She said that 3D printing can be used to make armor, weapons, helmets, and masks, as well as  accessories, hinges, pins, and hooks. You can also 3D print structural supports for EVA foam overlays, and molds for resin casting.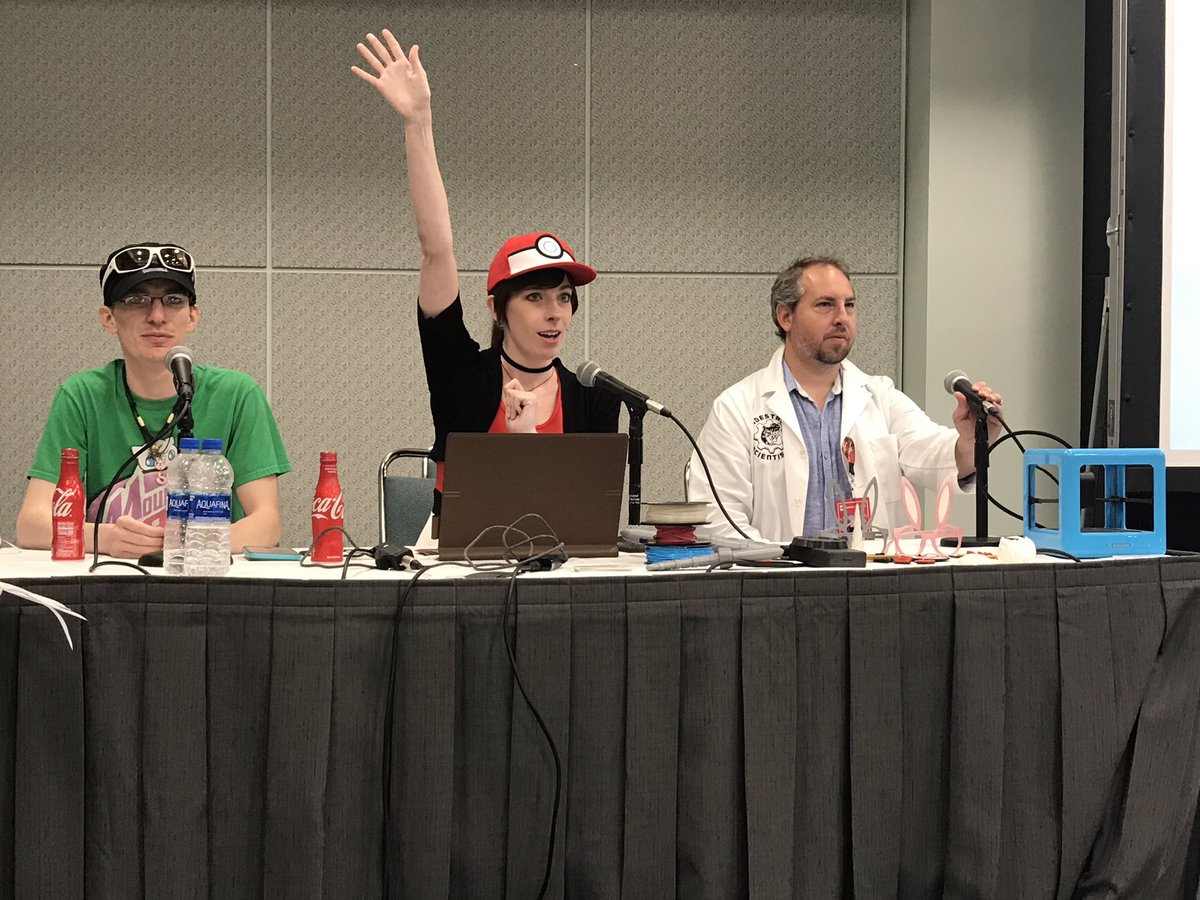 3D printed objects are light, durable, waterproof, and reprintable, if you want multiple or yours breaks or deforms.
She outlined steps to create something in VR.
First, create your model. You can use 3D model software like Maya, and save as .STL file format. You can also access libraries with free models like Thingiverse, or paid libraries. If you don't have software, you can find and pay a modeler to design your model.
Once your model is designed, you must print it. You can buy a home 3D printer, or go to Shapeways or other 3D printers or maker labs and workspaces to print it.
Pick your print material to match your use. The most common print material is plastic. PLA is lighter, but can deform in heat. ABS is more durable, and shiny, but can have toxic fumes. Other options: HIPS, PETG. You can also find glitter plastic, color changing plastic, and black light filament. You can also print in nylon, resin, metal, Cx5, wood, ceramic, glass and chocolate, if you can find printers for these materials. A 1 kg roll of resin typically costs $25. Denser resin, with features costs more.
After you print your model, you can sand it to eliminated any seams, edges or ridges from printing. And then paint it. Primer is usually not necessary.
SHOW FLOOR
Several digital focused companies exhibited on the show floor.
Cyberpower PC. Attendees League of Legends at Cyberpower PC booth with DXRacer chairs and LG UltraGear monitor WD Black at Anime Expo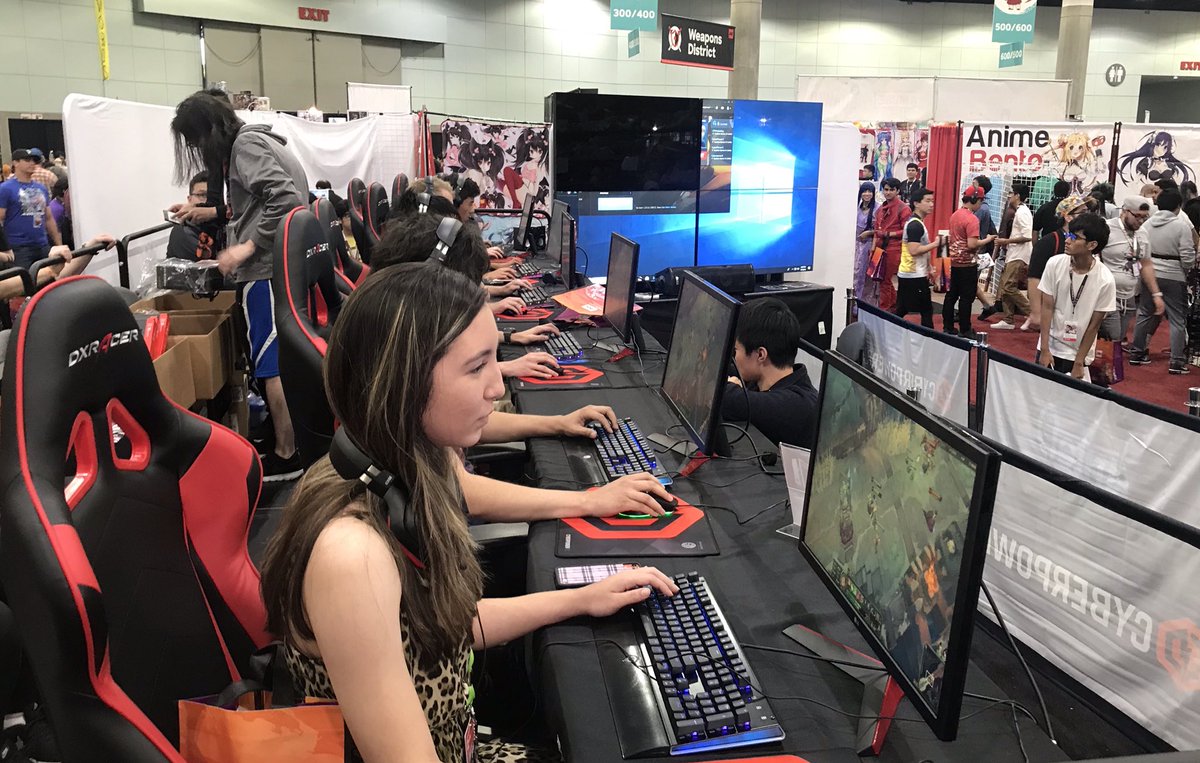 VR Kareshi provided VR demos.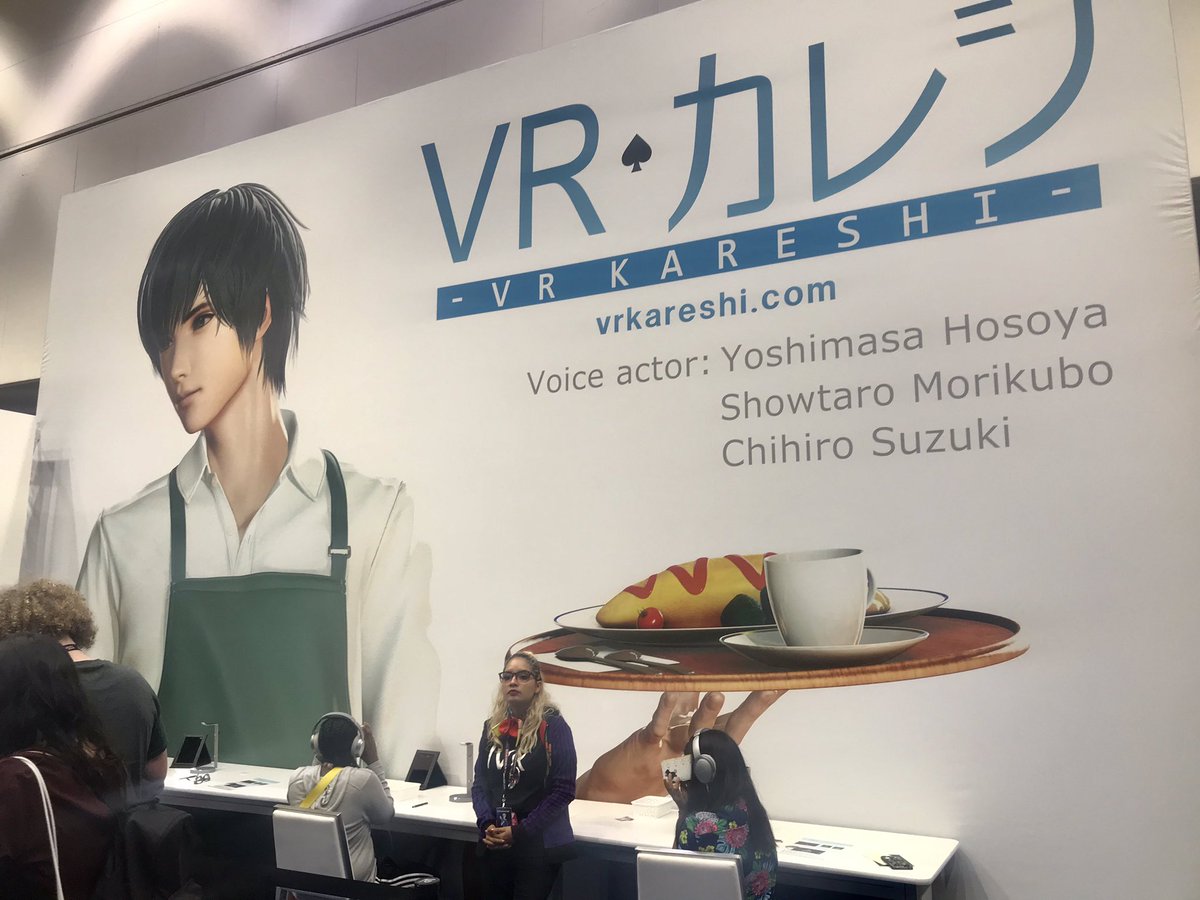 Pokemon plush characters Pikachu, Psyduck and Eevee spotted.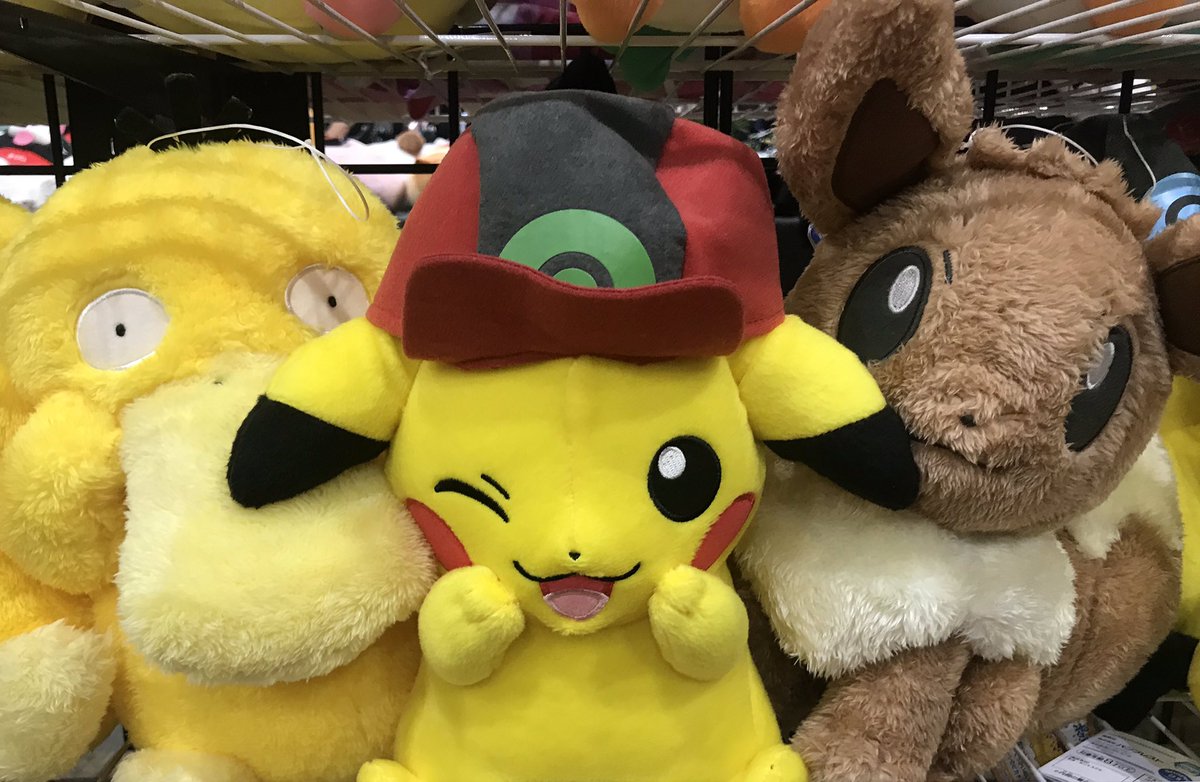 World Cosplay Summit booth featured some of the Team USA costumes worn at the World Cosplay Summit in Japan last year.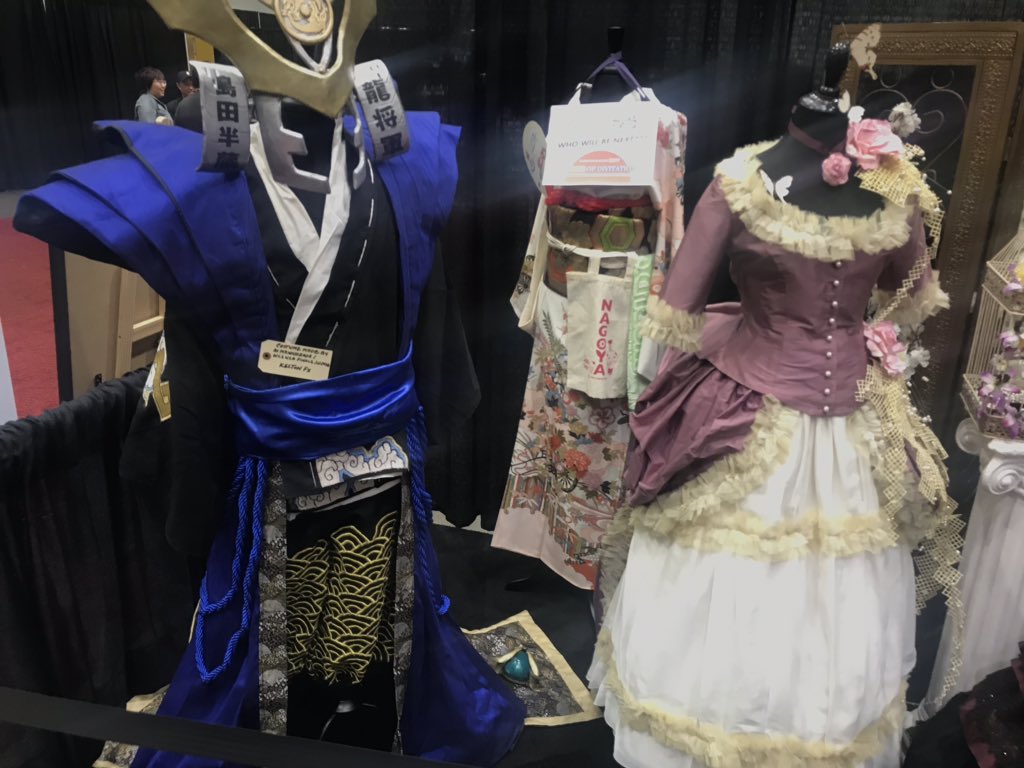 COSPLAY
Pikachu and Ash spotted!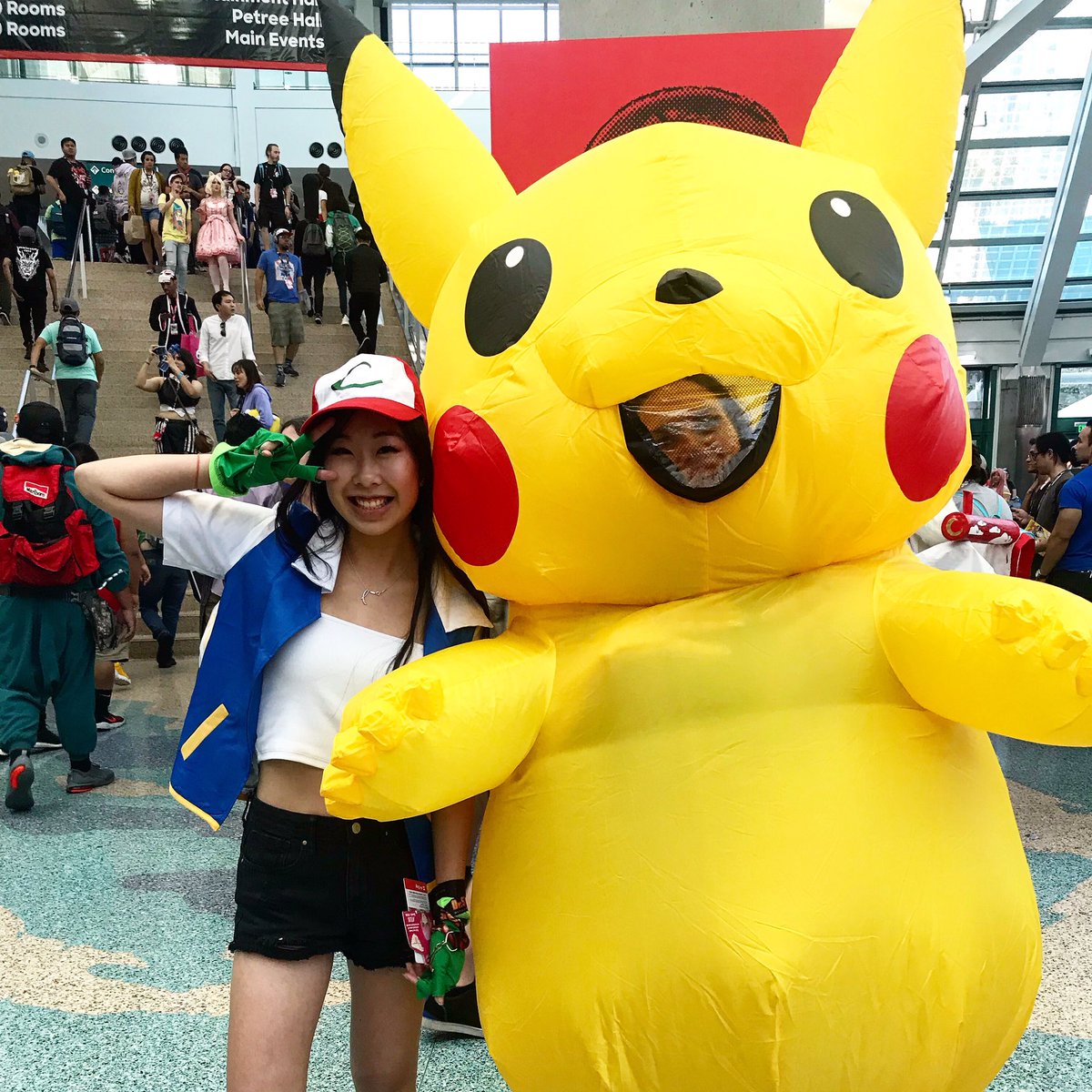 Cosplayer Alex Drastal relaxed all day Saturday in this Dragonball Z scene with Cartoon Lord.