Anime Expo returned with packed panels, show floor, concert and cosplay July 1-4 at the LA Convention Center.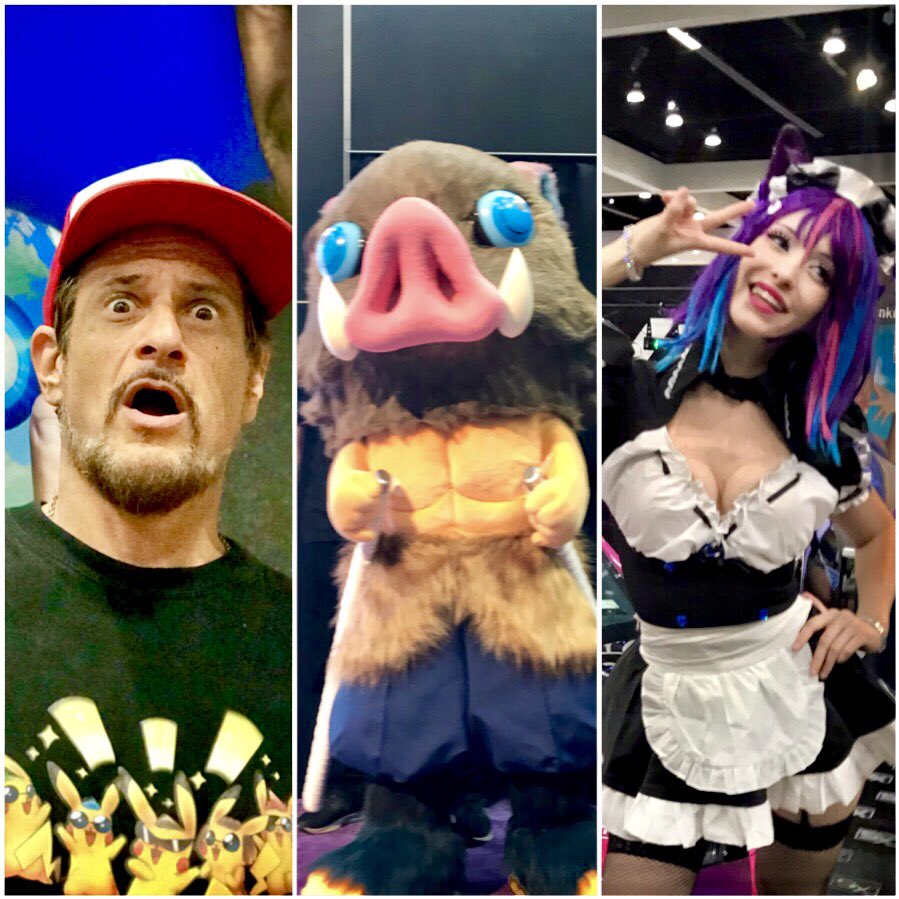 At the first in-person Anime Expo since 2019, time fans and industry professionals from more than 70 countries attended the sold-out four-day convention, hosted by The Society for the Promotion of Japanese Animation (SPJA).
This year's AX featured over 1,000 hours of programming, including Japanese musical guests SG5 and Travis Japan, renowned DJs Steve Aoki and TeddyLoid, and Guests of Honor including Studio MAPPA CEO Manabu Otsuka and JUJUTSU KAISEN Script Writer Hiroshi Seko, as well as Ranking of Kings Director Yosuke Hatta and Animation Producer Maiko Okada of WIT Studio; Mika Akitaka, the creator of Anime Expo's iconic mascot, MAX, also joined in the festivities in honor of the event's 31st year.
Anime Expo fans from anywhere in the world could watch select panels and events virtually via Anime Expo Lite streaming via Twitch and YouTube.
Anime Expo 2022 featured 30+ exclusive world and North American premieres, 250+ star-studded industry panels, celebrations, special performances and concerts from both world-renowned and up-and-coming musicians. Overall, Anime Expo's 300,000+ sq. ft. of exhibit space hosted 400+ exhibitors, 300+ industry appearances and 400+ artists across four days.

Demon Slayer at Aniplex: Demon Slayer cast appeared in mascot form at the Aniplex booth.
"After three long years away from the Los Angeles Convention Center, it was incredibly important to all of us at SPJA that our community be welcomed home with a truly unforgettable convention experience," said Ray Chiang, CEO of SPJA. "And, thanks to all the participants–including exhibitors (small and big alike), artists, industry and sponsors–and the incredibly hard work and dedication shown by each and every volunteer and staff member, we're proud to say that this year's show not only met, but exceeded our expectations. We can't wait to show you what we have in store for next year!"
Anime Expo will once again return in-person to the Los Angeles Convention Center next year from July 1-4. Ticket sales for Anime Expo 2023 will be announced in fall 2022.
SPJA concluded Anime Expo 2022 with one of their own: the introduction of "anime expo," a smaller-scale spinoff convention that will allow fans an additional opportunity to celebrate Japanese pop culture this November in Ontario, California.
Our panel, nightlife and cosplay highlights below:
PANELS
Ultraman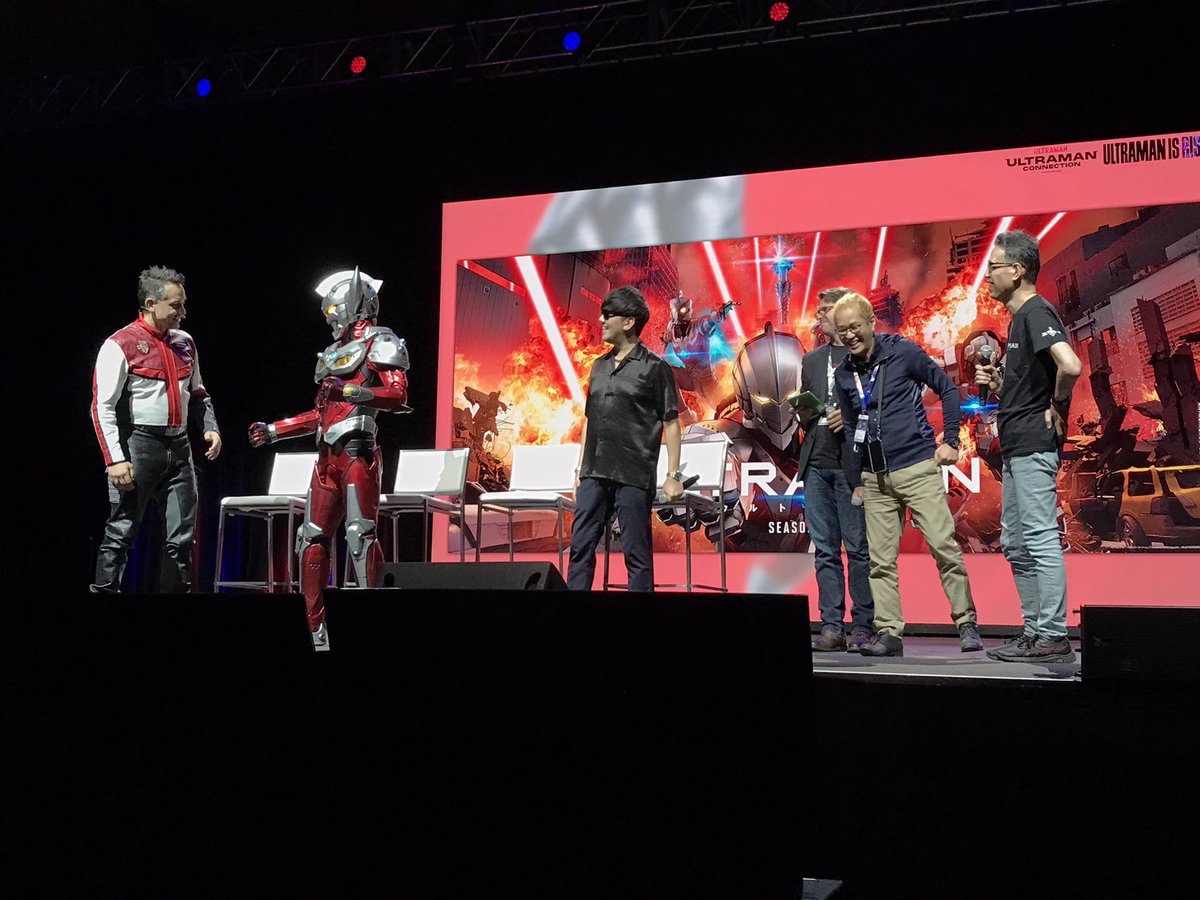 Ultraman panel featured the show creators, and several versions of Japan's popular Ultramar character, as popular as Superman is in the U.S. 
VIZ Industry's Sailer Moon panel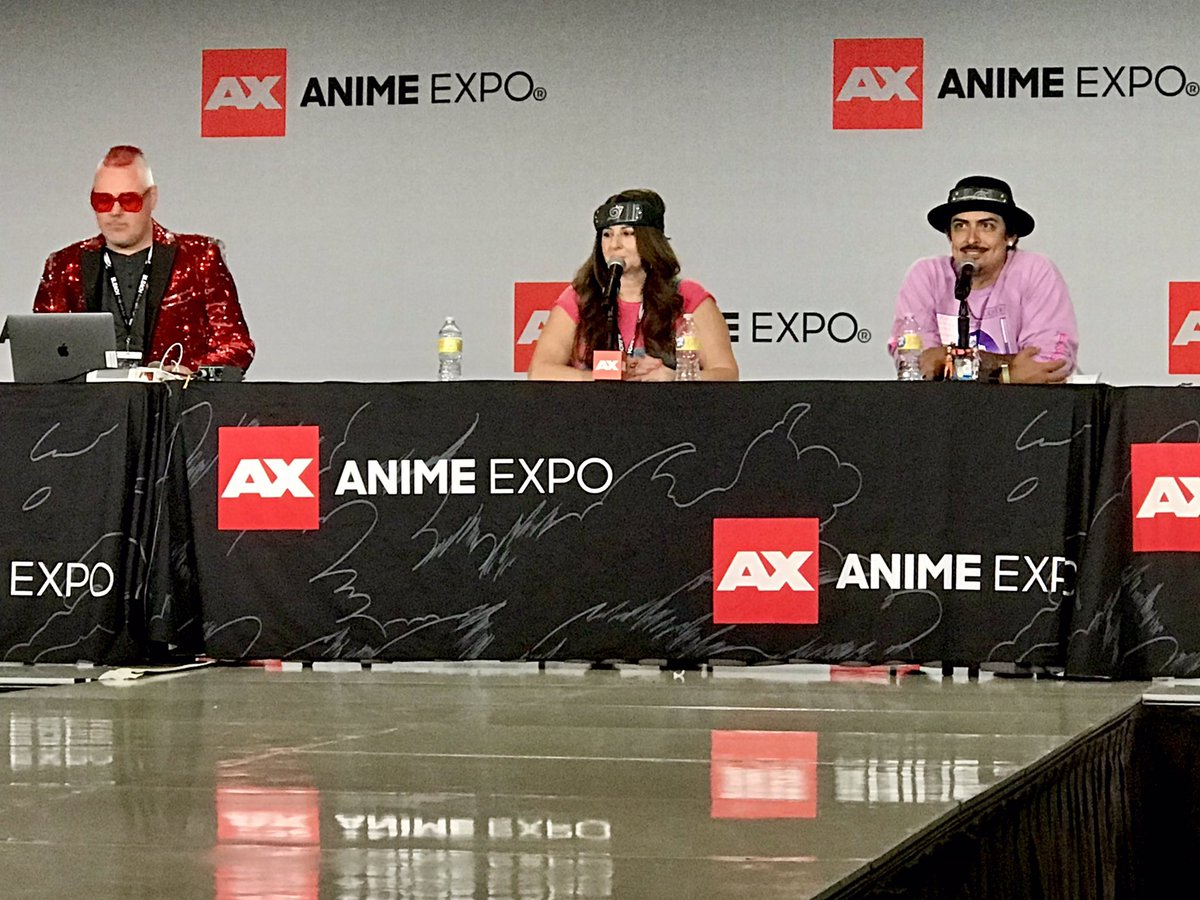 Voice actors Robbie Daymond (Tuxedo Mask) and Michelle Ruff (Luna) give voice acting tips: Train, study your craft. Get gigs doing fancast and dubs. Some got started on YouTube, Twitch. then audition for bigger roles.
Jason Paige sings Pokemon theme song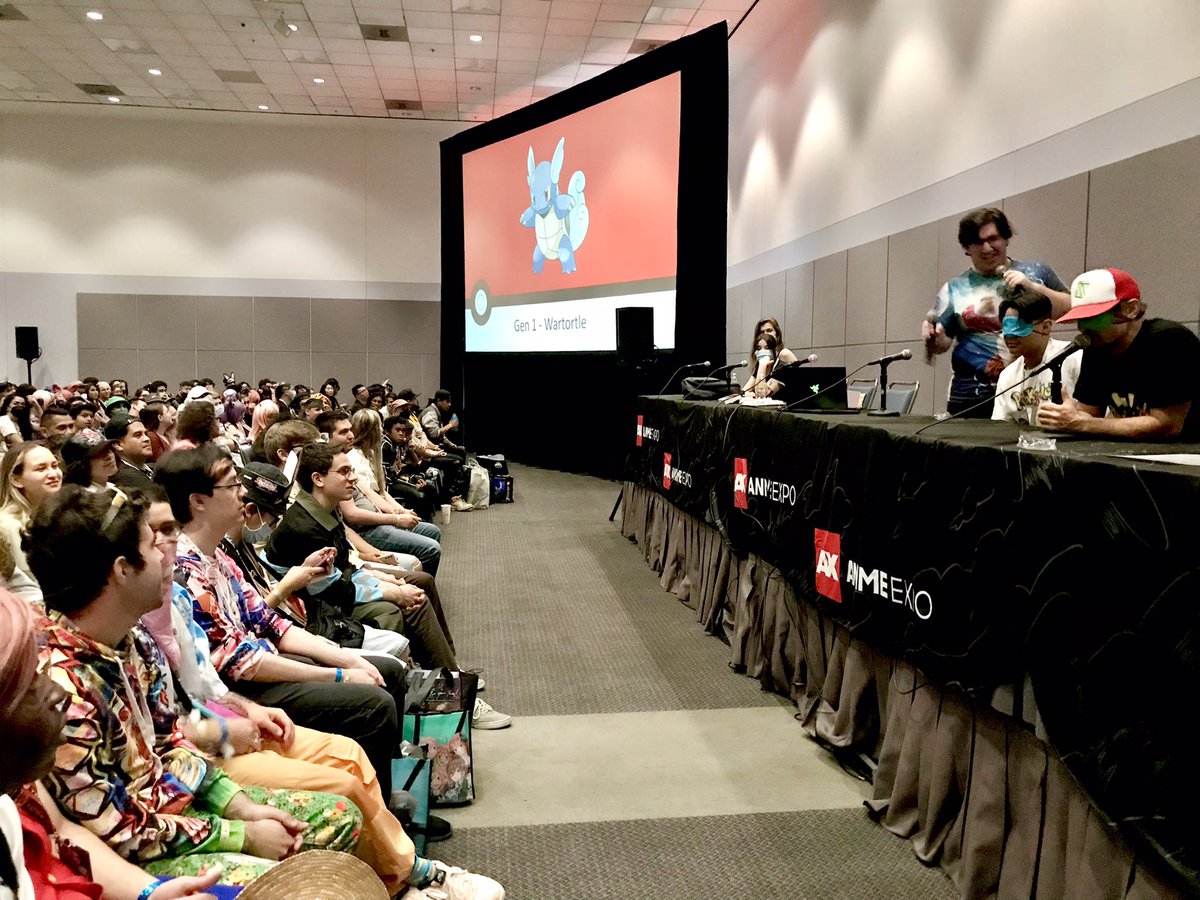 Jason Paige, who sings the 'Gotta Catch 'em all' theme song in the original Pokemon animated series, performed it during his guest appearance on the 'Guess the Pokemon' game show (like 20 questions, but for guessing Pokemon). He played a round with another AX attendee. Then stood on the table, and sang it, with accompanying video on the screen. He also ran into the audience hi-5ing attendees. Jason also did signings at the ToyZilla booth.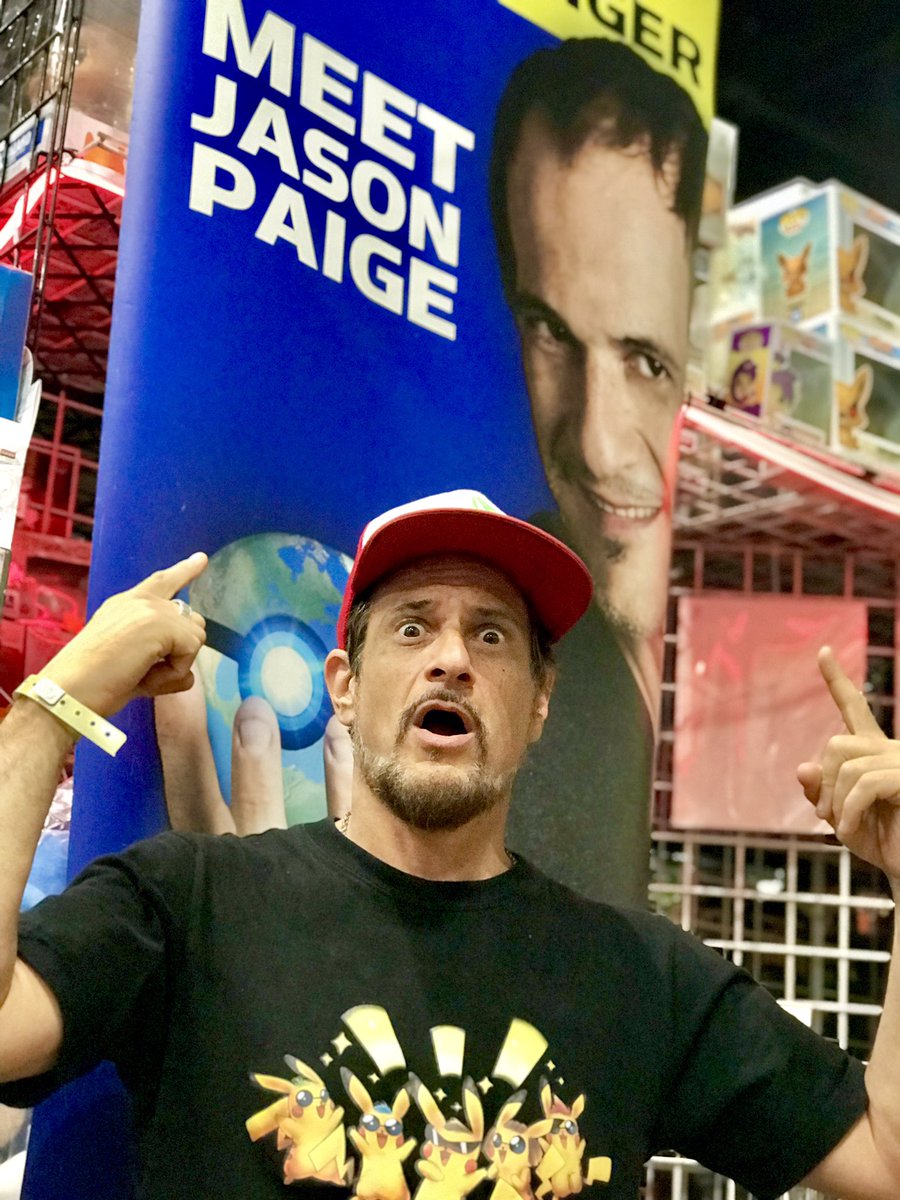 How to Publish a Game 101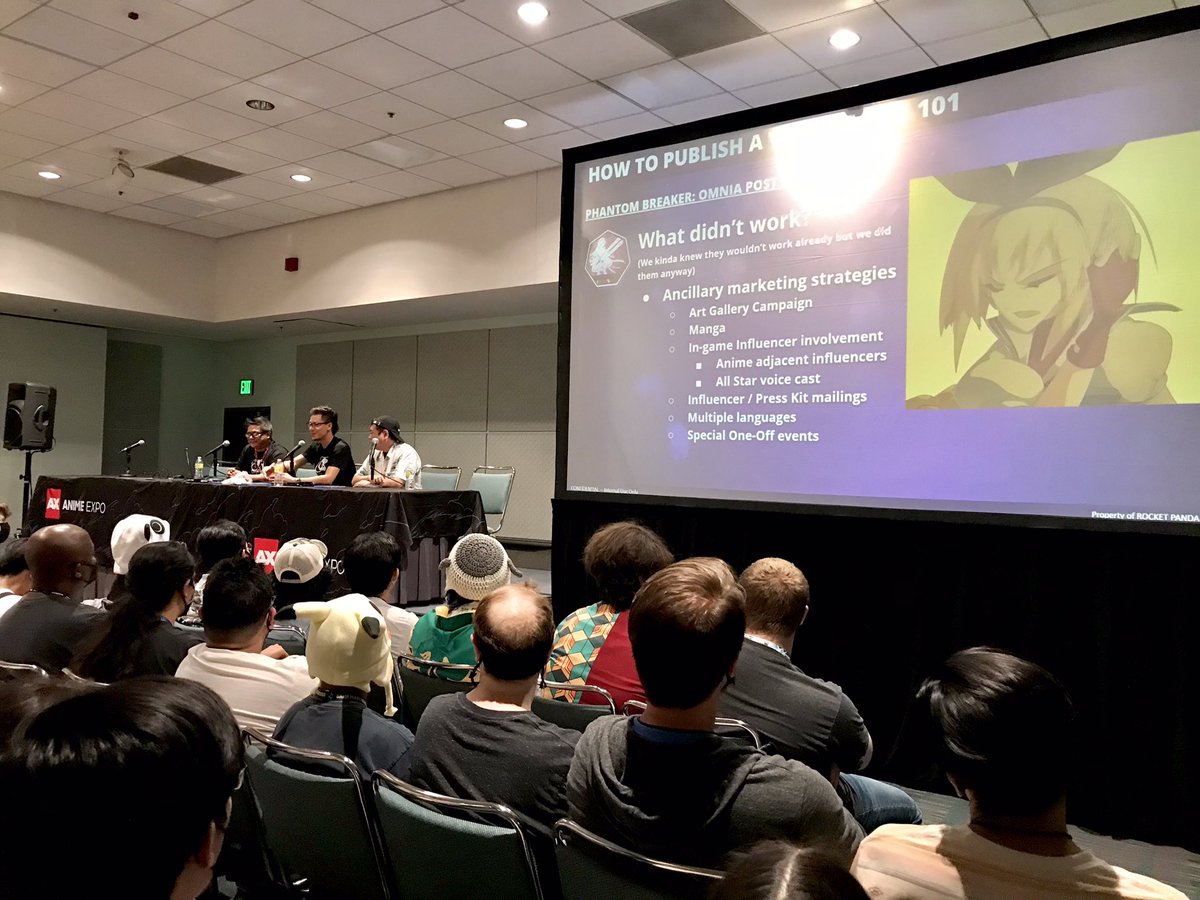 Rocket Panda described how they published their Phantom Breaker: Omnia game. Tips: 
Good game trailer is key.  A later wacky trailer was dueted/ reaction vids by game influencers on TikTok, YouTube to 'give them something to work with.' Demo at Stream NEXT. Engage Discord community. They also tried offline Events: Stores, Cons, but these were shutdown during pandemic. Influencer campaigns may have increased awareness but didn't seem to correlate to direct sales. 
Anime Licensing in Metaverse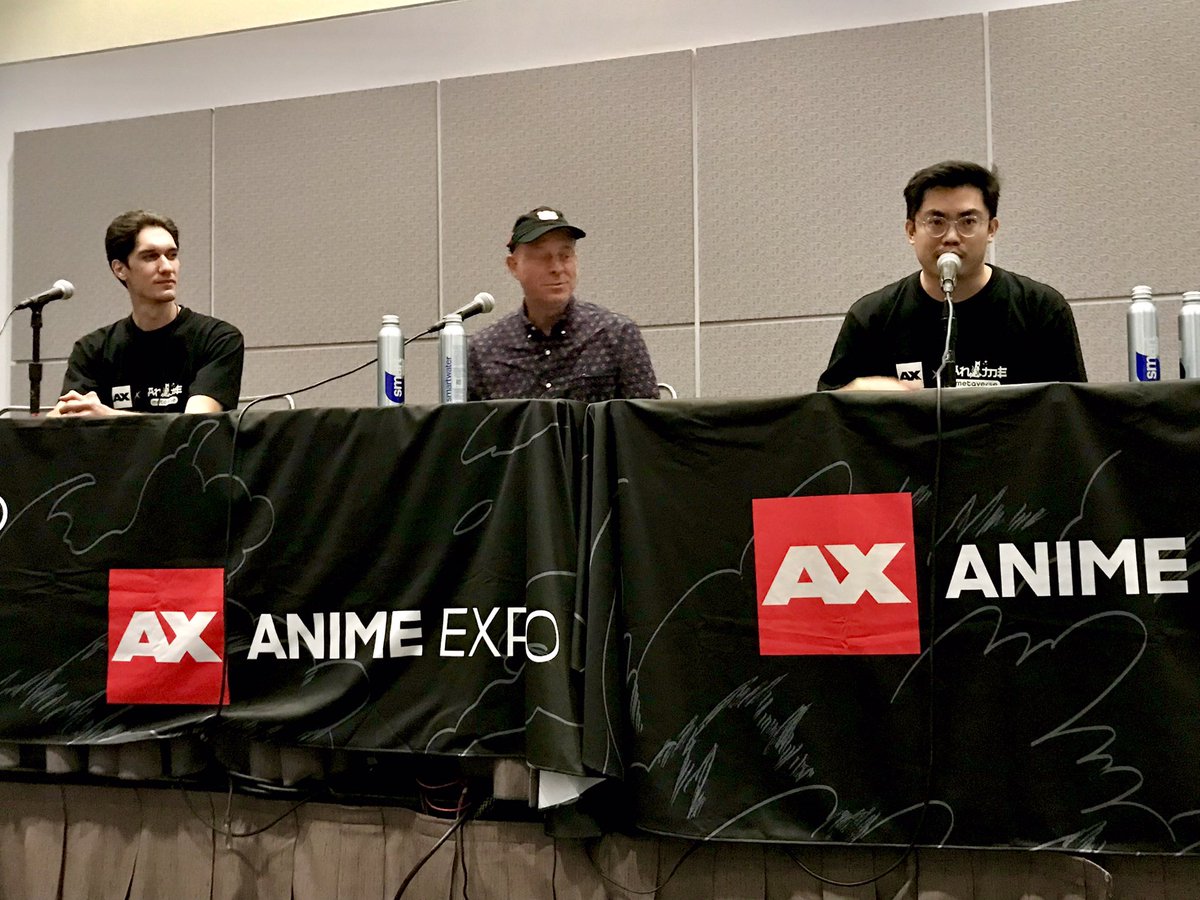 Speakers from Anime Metaverse and Crunchyroll said anime art is very collectible, and good for NFTs. Both Anime fans and anime studios/publishers need more education for market to grow. NFTs in anime should have a utility, such as NFT holders get special access to anime march and events.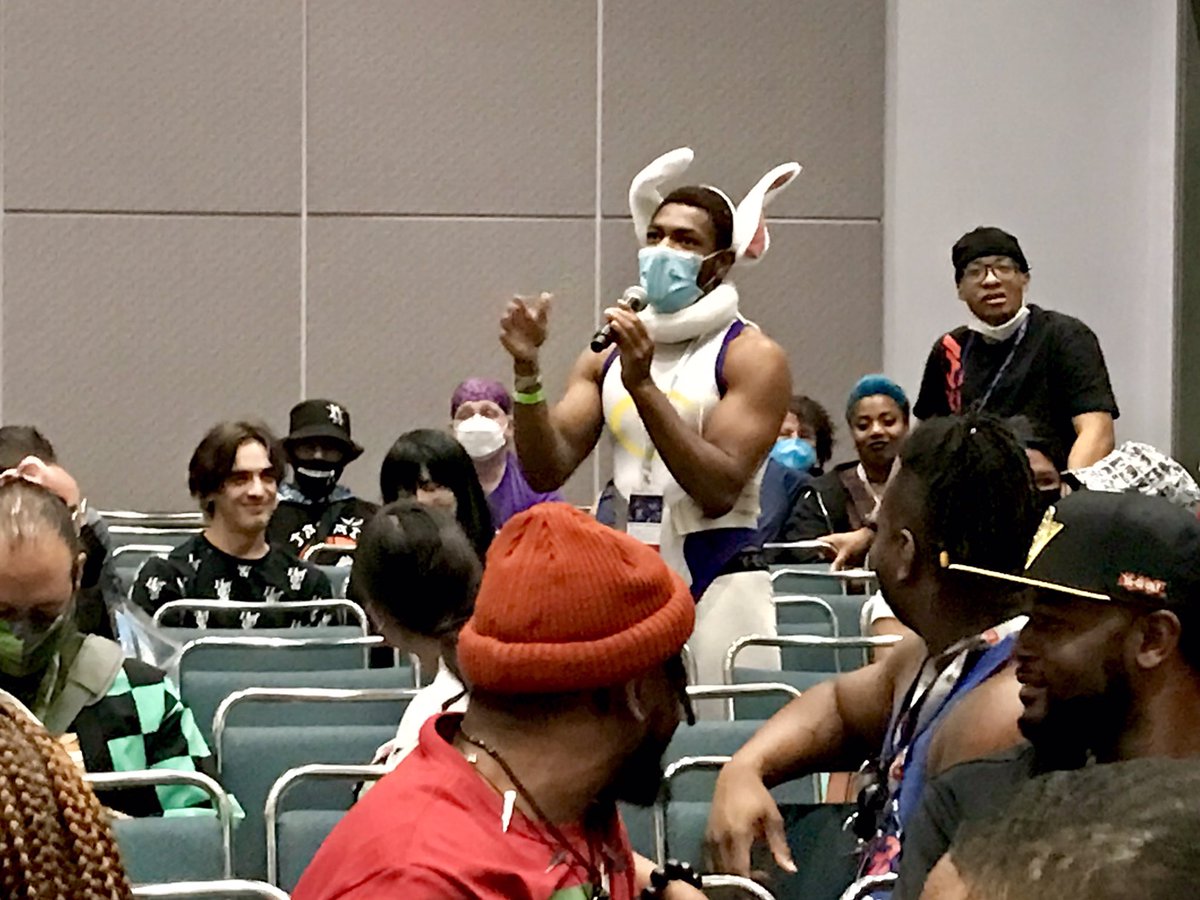 Moderator Jeff Clark gave a presentation showing anime and other pop culture characters who are Black or heavily influenced by Black Culture. Then, he asked attendees, most of whom were Black, to talk about their experience getting into anime, and Anime Expo. Several attendees stood up in anime costumes to share their experiences. Most found anime like Avatar or Naurto on television and streaming services like Netflix, etc., They connected to it as content presenting different perspectives from American content. Many said it was their first time attending Anime Expo, and loved the feeling of family amongst all anime fans, and would be back next year.
SHOW FLOOR
Show Floor was packed!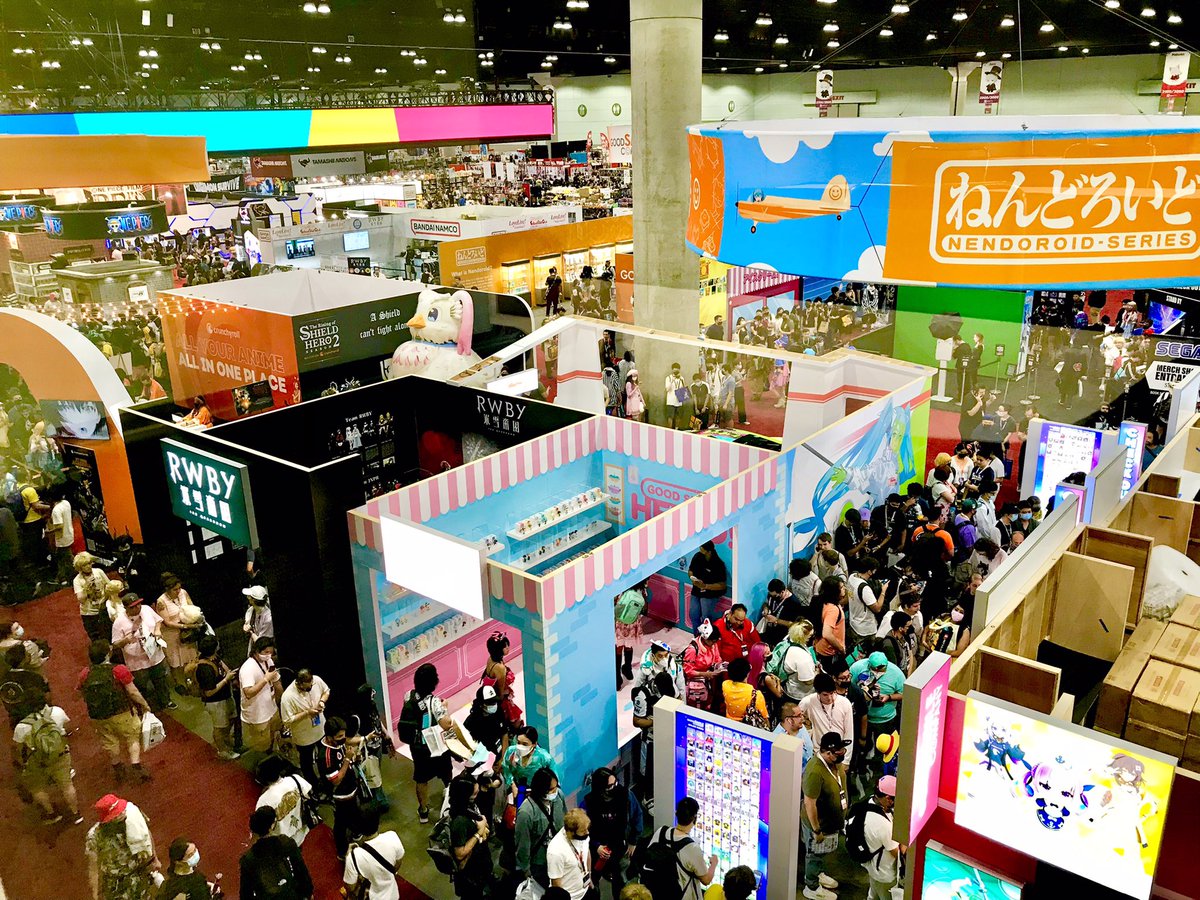 Riot Games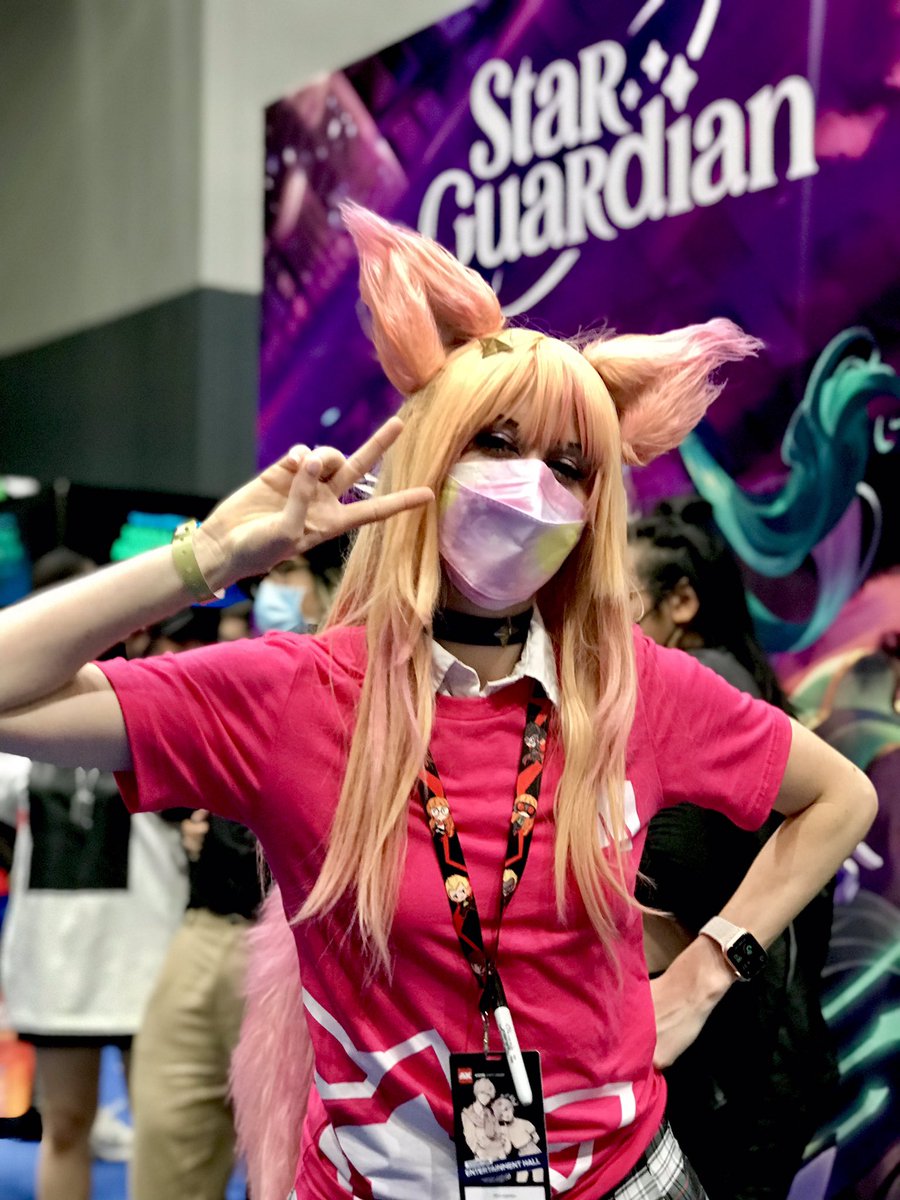 Riot Games' booth featured Ahri and other Star Guardians cosplayers for photo opps.
 Star Guardians are anime characters set in theLeague of Legends universe. Attendees also received posters, and got sneak peeks of plushie and action figure merch that will be on sale soon.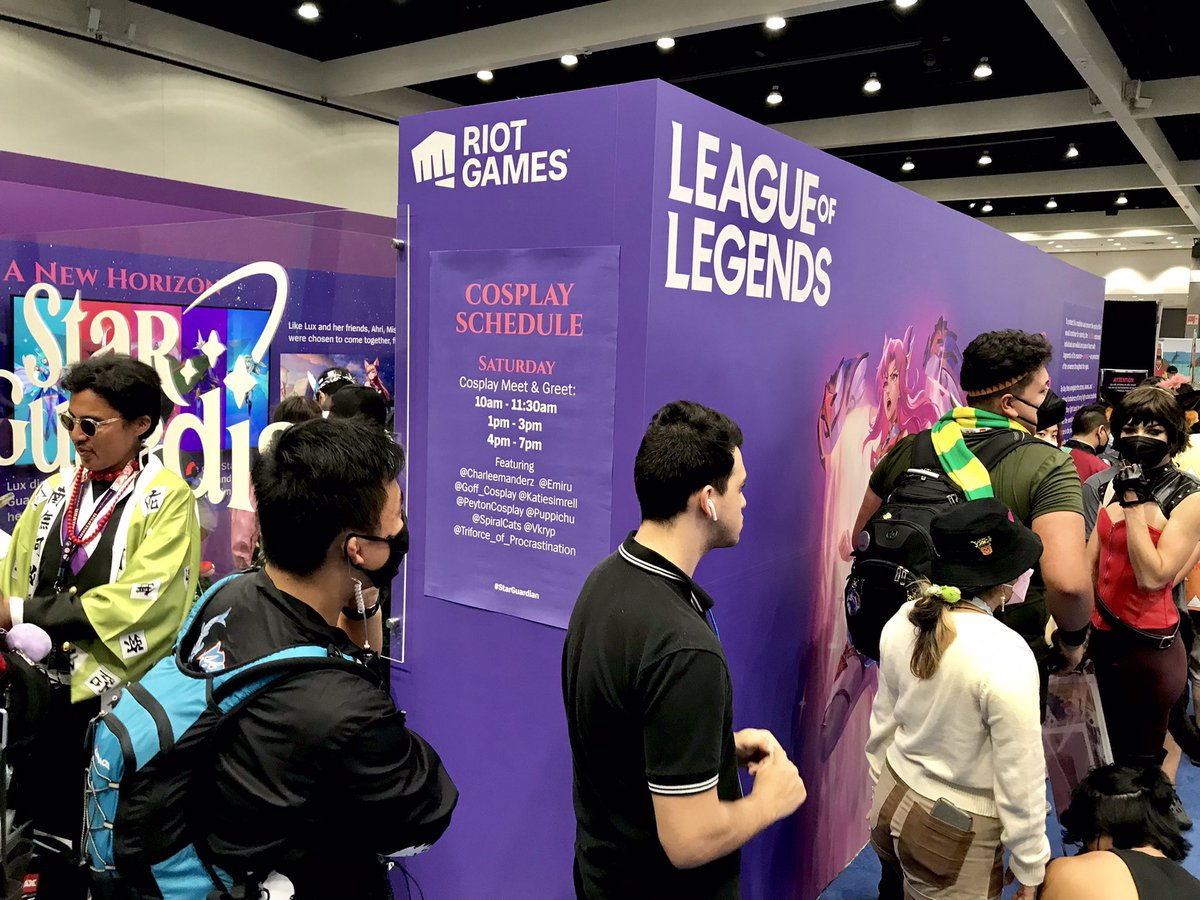 Hulu hosted anime trivia at its booth in West Hall.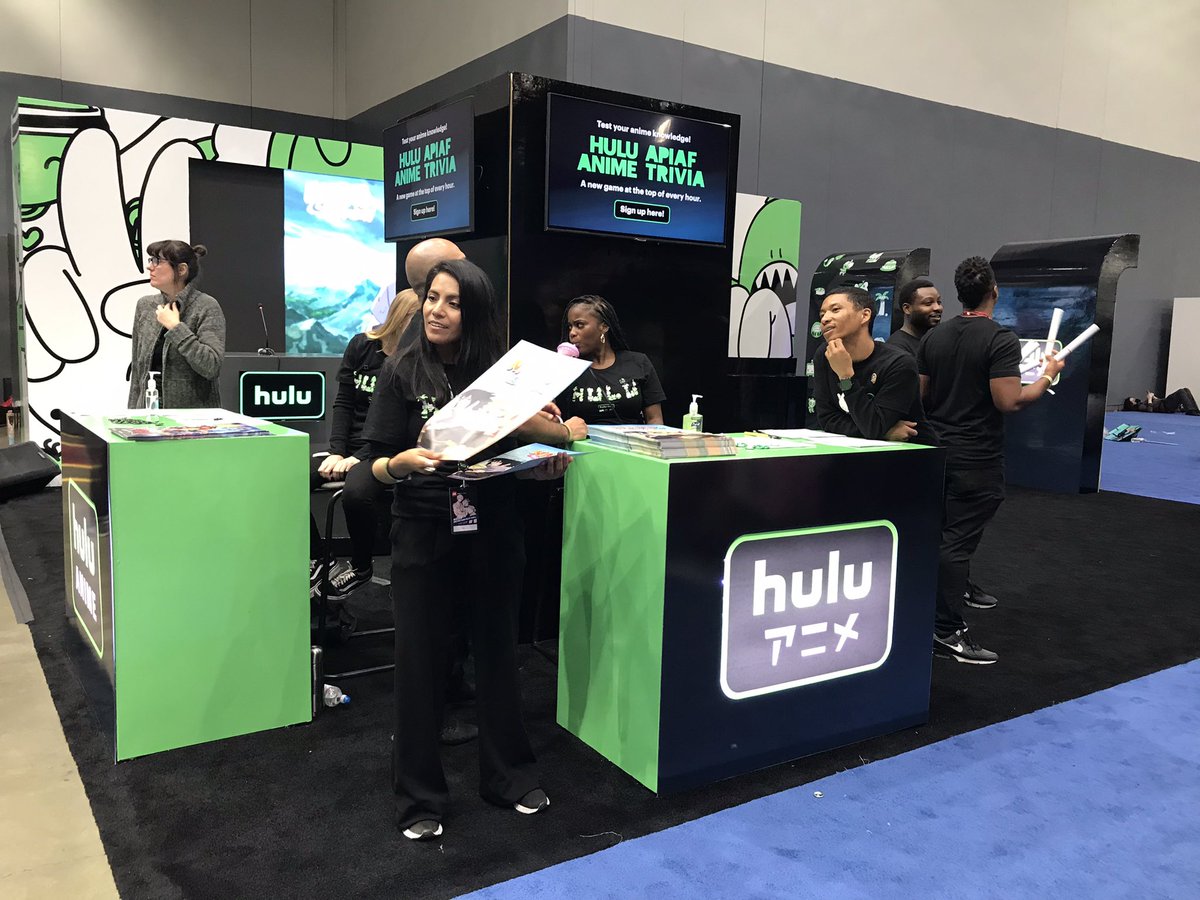 Gundam Base LA on display.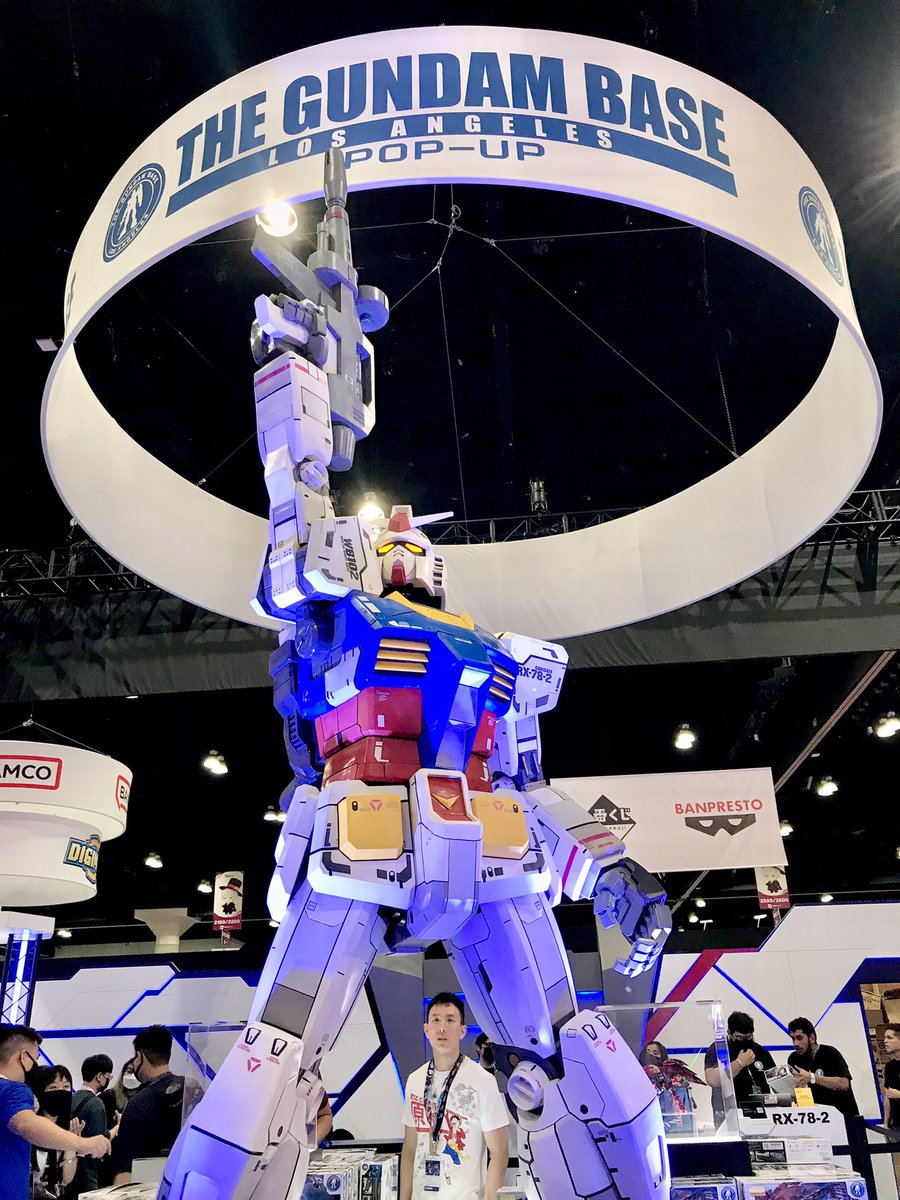 Sega booth featured special march and exclusives.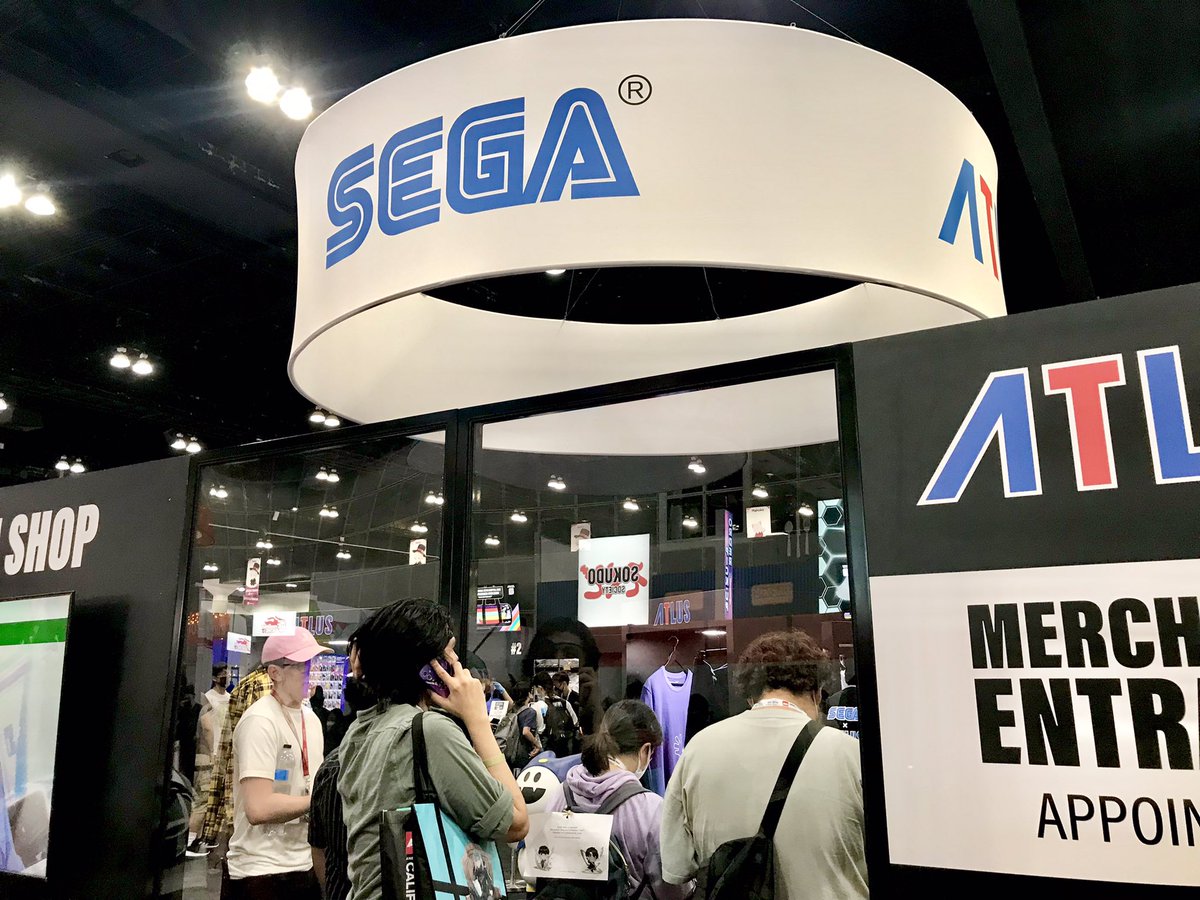 COSPLAY
Cosplayers modeled with cars on the show floor in West Hall.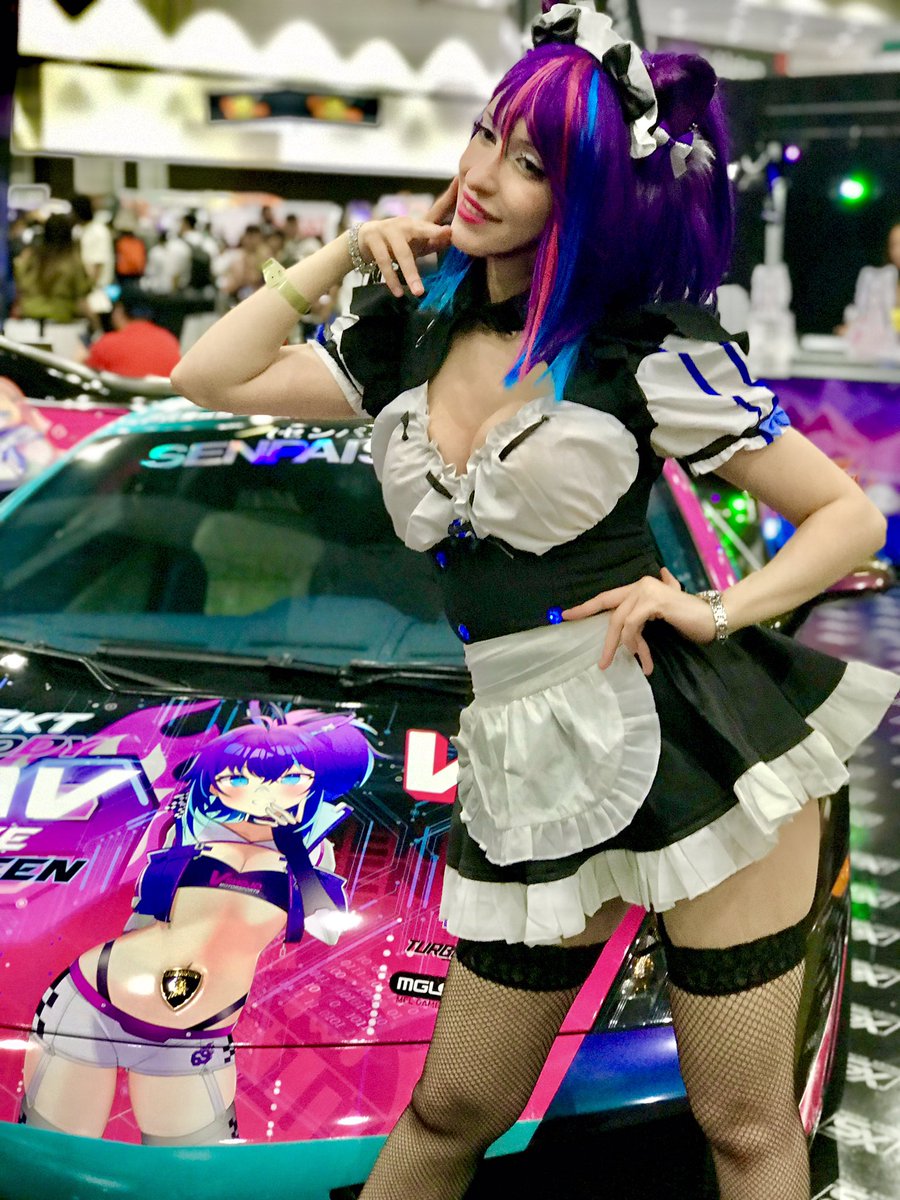 Anime maid costumes are a tradition!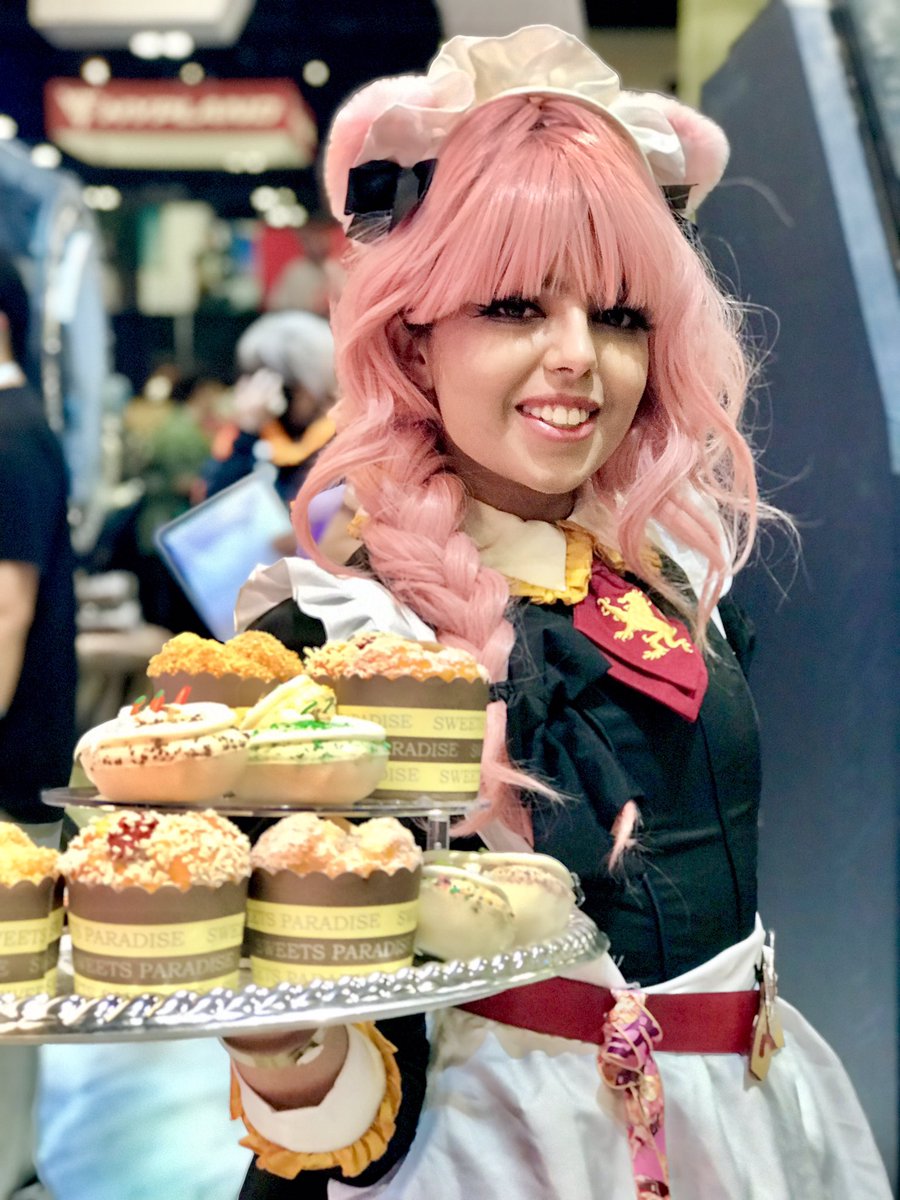 Demon Slayer Inosuke is an excellent shirtless costume.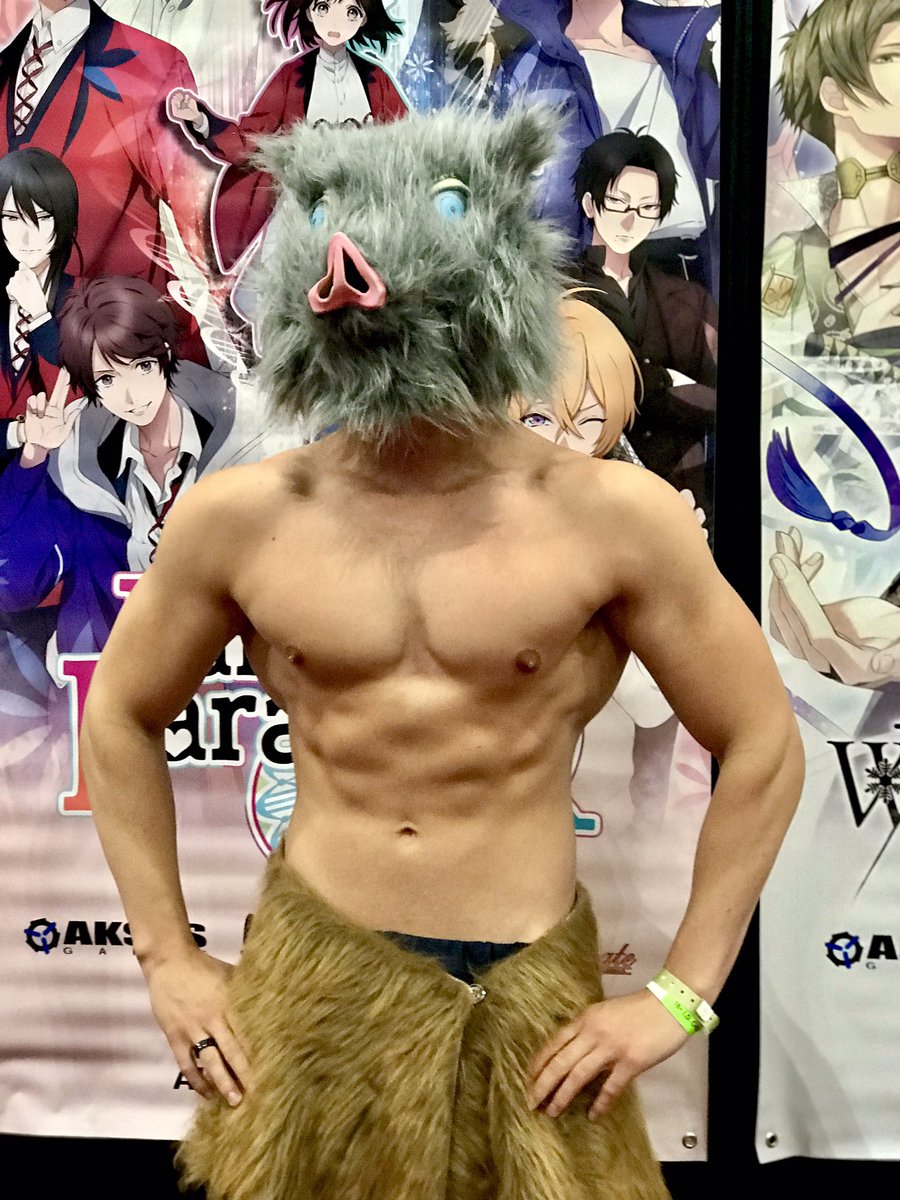 Psyduck and Pikachu spotted.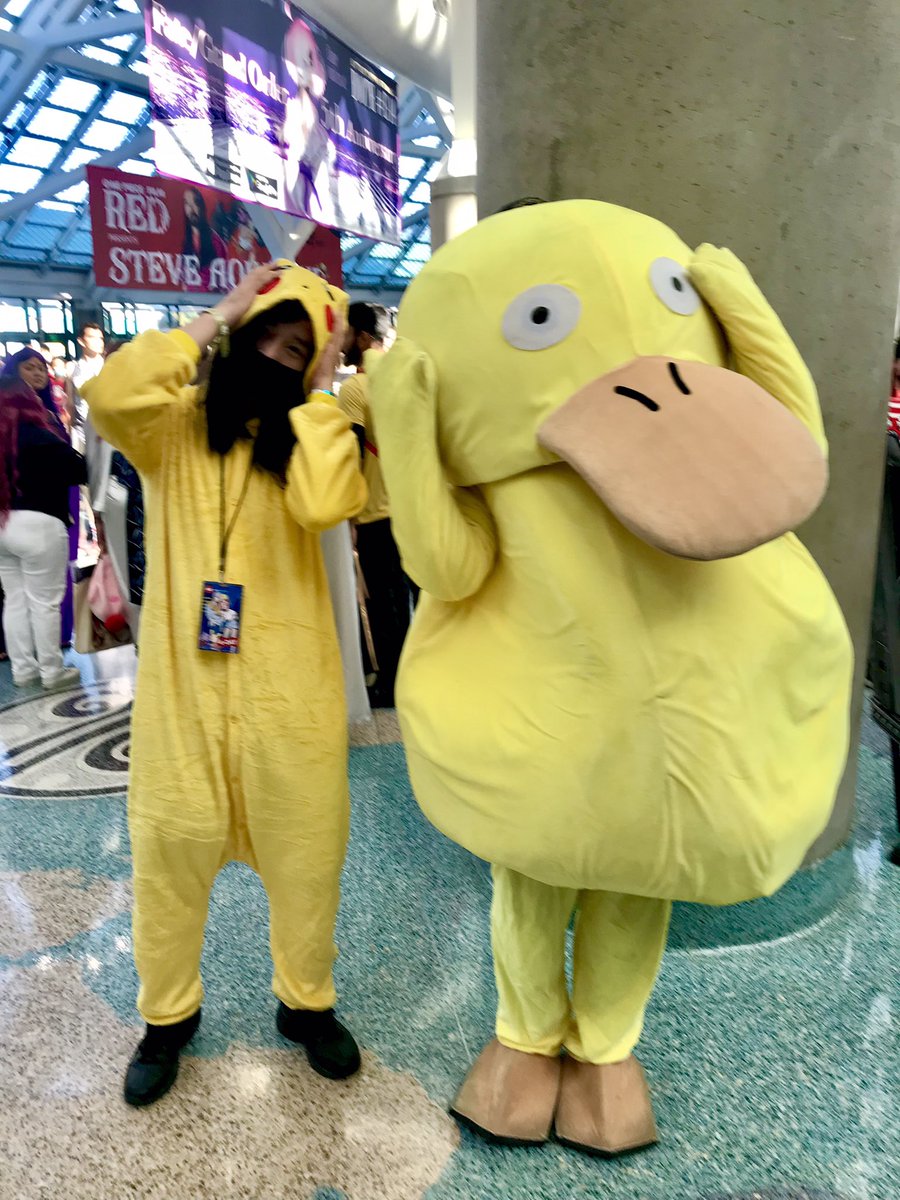 Cosplayers lined up to take photos at Set Alley, featuring a dozens sets commonly scene in anime: Japanese garden, high school, forest, subway, classroom, post-apocalyptic wasteland, and more.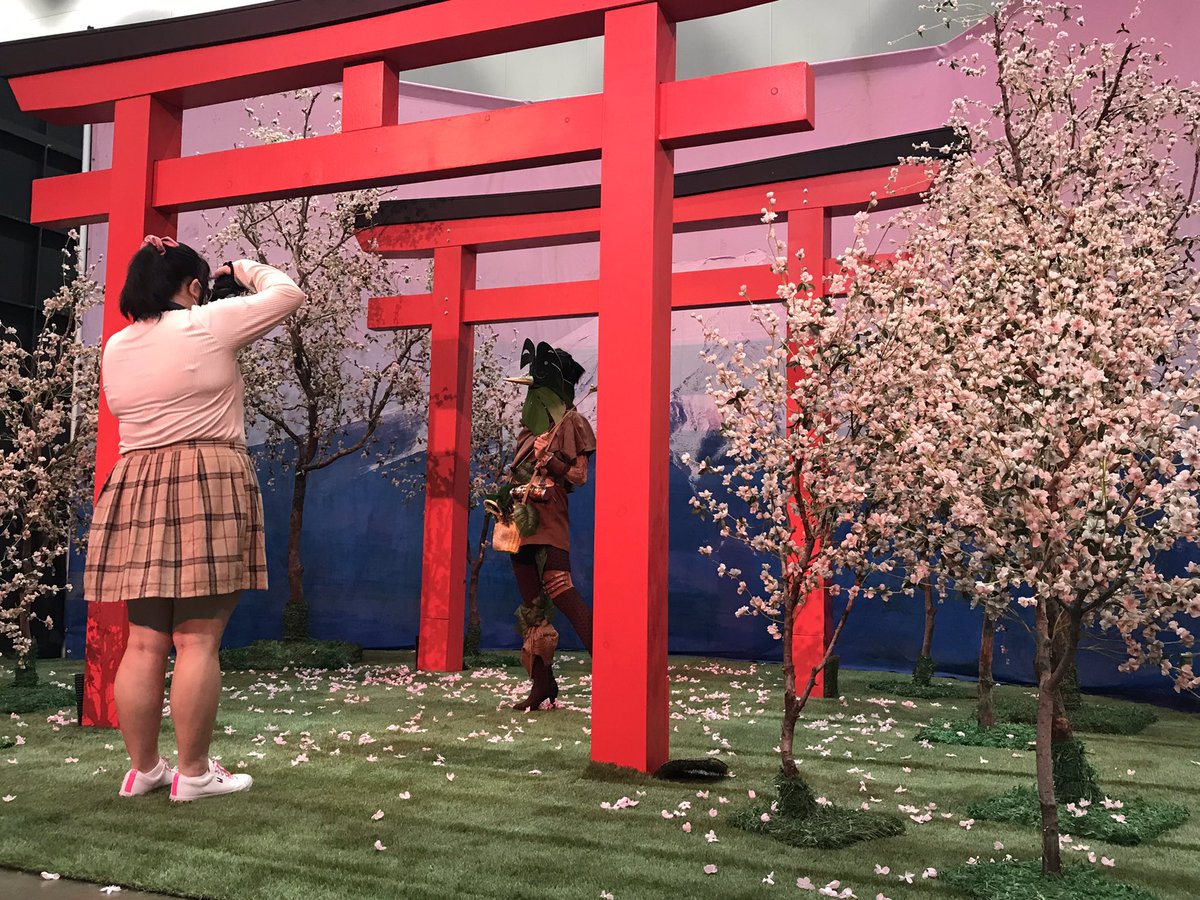 NIGHTLIFE
Anime Expo featured 18+ nightlife events in the convention center including: Bulter Cafe, Maid Cafe and panels.
AX Dance featured DJs in the Convention Center til 1a. Fun for attendees to dance, most still in their cosplay, while DJs played a variety of songs, including EDM and some anime-inspired soundtrack remixes.