At the LA Fooball Club's opening winning game 2-1, thousands of fans poured into the new Banc of California Stadium scanning their digital tickets, posting photos via wifi mesh, and using other digital services, seamless to the fan, that improve the overall fan experience.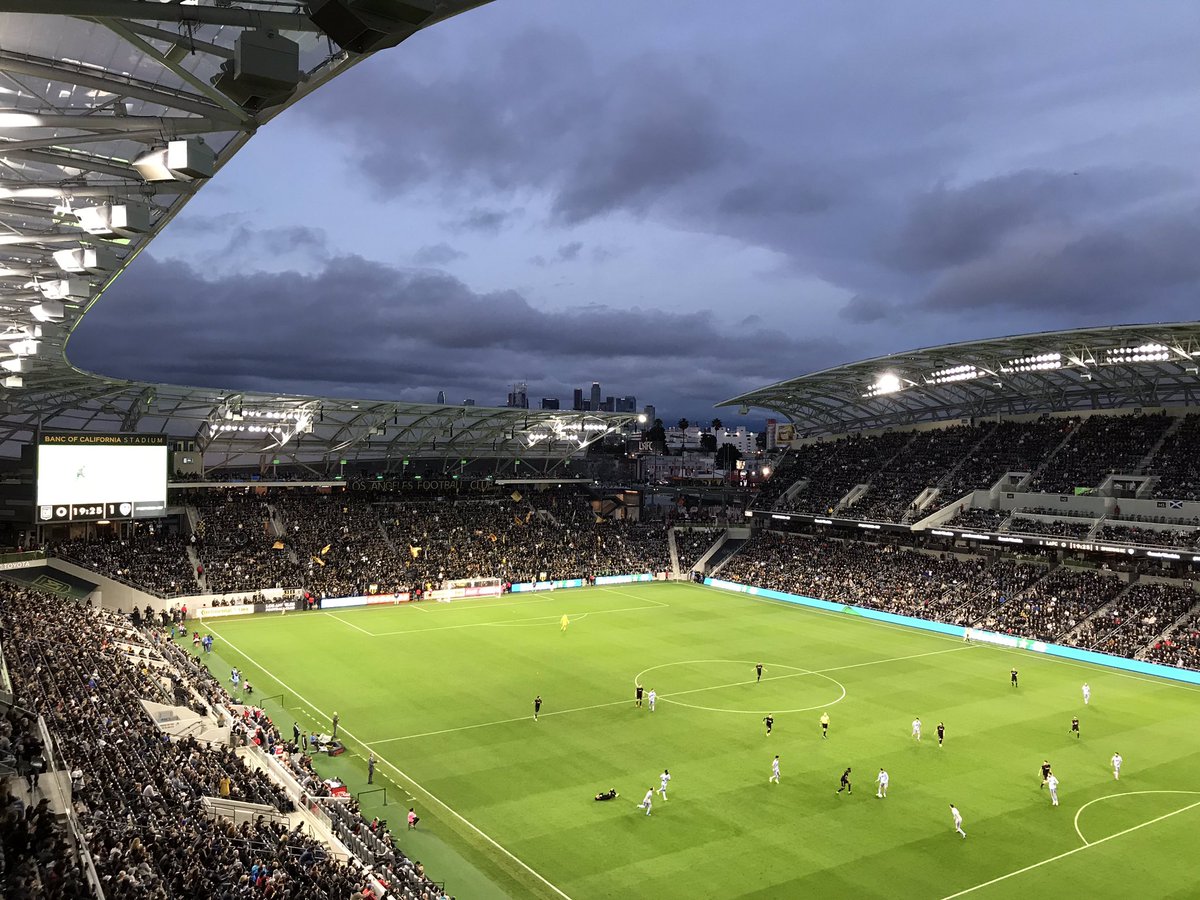 Stadium Gone Digital
"This stadium has the most comprehensive tech features," said Justin Burleigh, Ticketmaster, Chief Product Officer, who attended opening day with his family.
Here's how the stadium is using digital to improve the fan experience.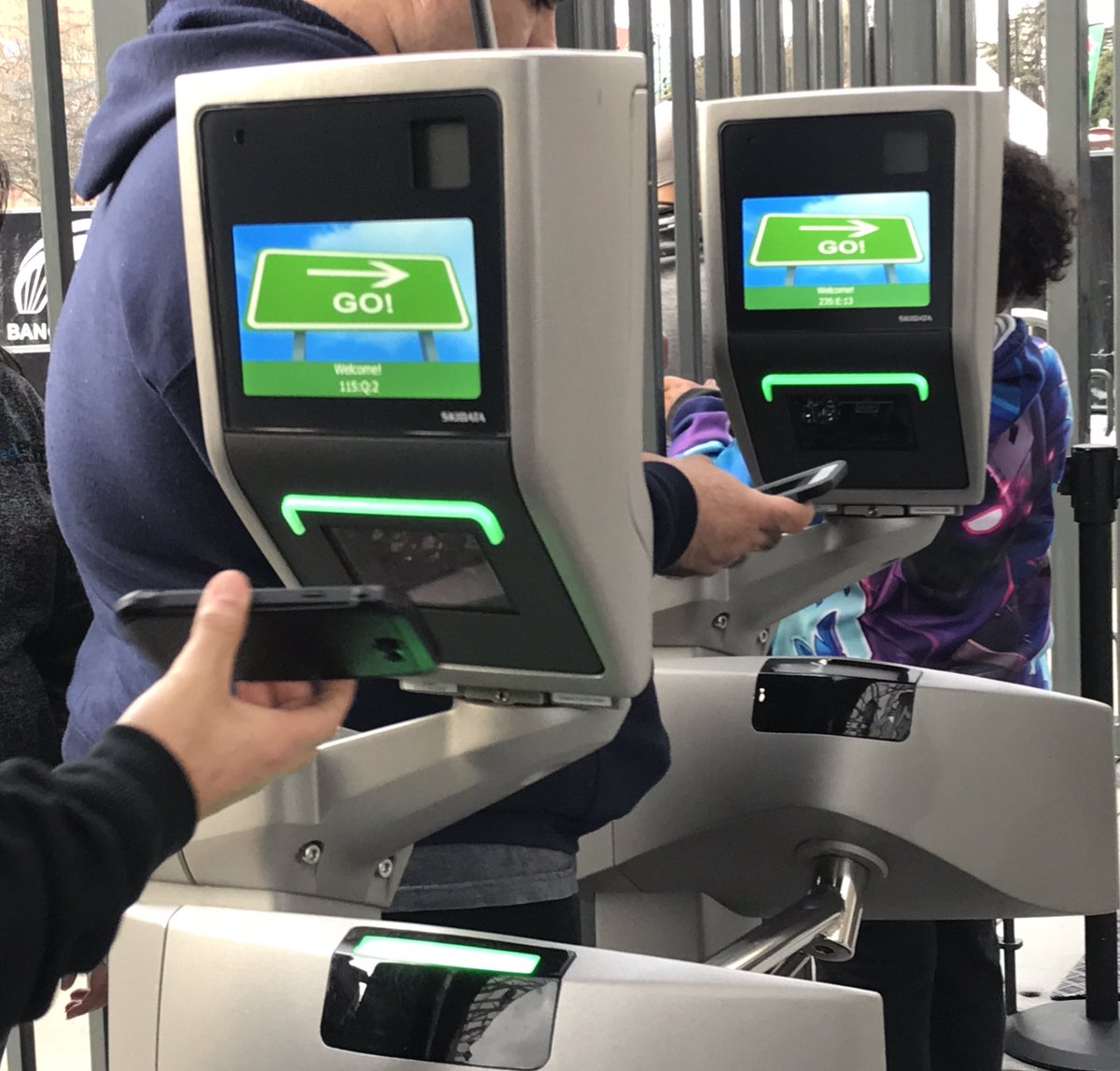 Paperless Tickets. The stadium currently uses Ticketmaster digital tickets via QR codes, and "Ticketmaster Presence" for secure ticketing. In June, it will update its tickets to be either Tap N Go if your phone has NFC (no QR coe), or a dynamic token QR code (photo below) that changes every few seconds so you can't take a screenshot of a QR code to send to a friend. Instead, you can transfer tickets by having friends log into the system. Digital tickets, where you have to log in to Ticketmaster to access tickets you bought or that are give to you by a friend, reduces fraud, and helps Ticketmaster track who's going to which events, for better tracking and marketing.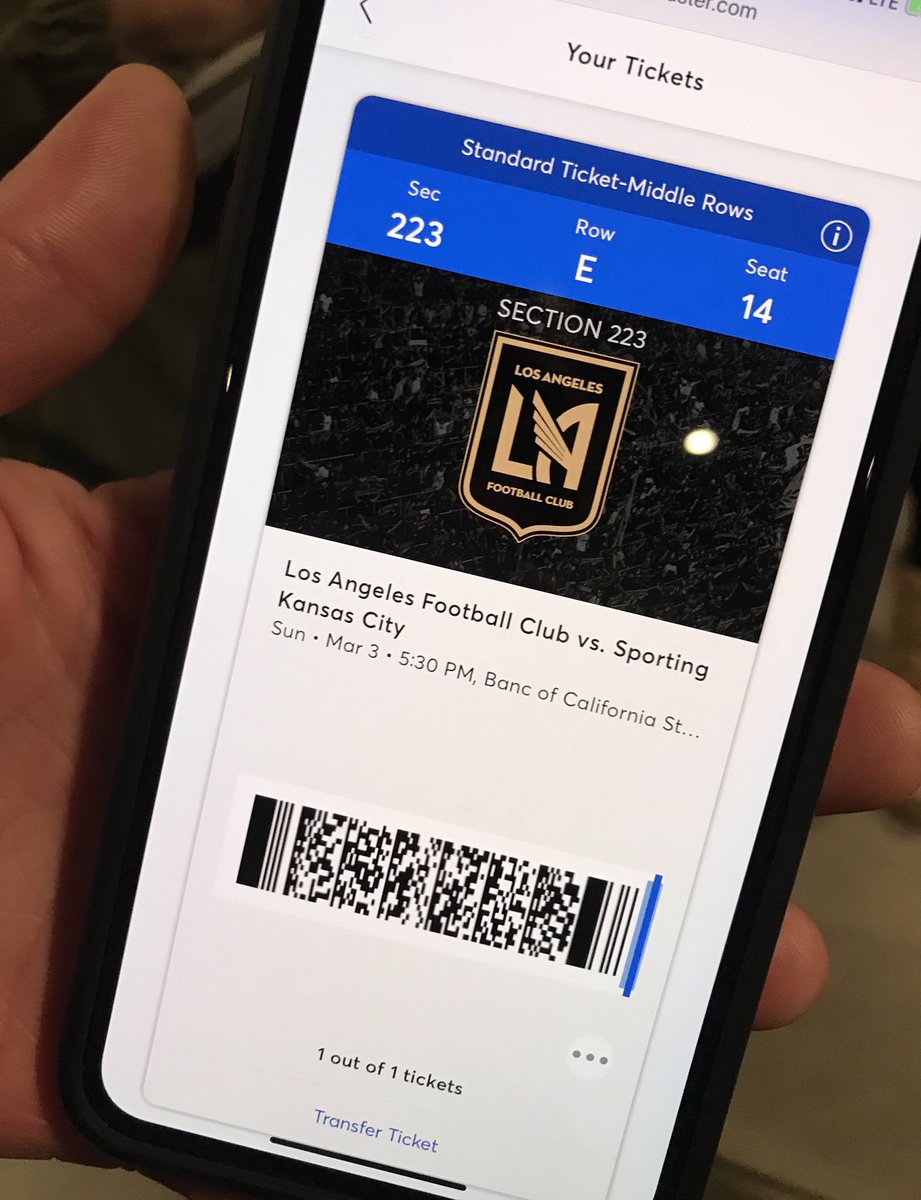 WiFi Mesh. The new Stadium uses a mesh of more than 350 WiFi points, to help make sure that all spectators have good wifi throughout the stadium to communicate to find each there, post pics, and more.
More Cell Towers. AT&T has installed additional cell access points in the area for improved AT&T cellular LTE 4G coverage. No need to log in to wifi, just connect an it works! We tested the Wifi: good from the lower levels to the top roof decks, where we took this pic.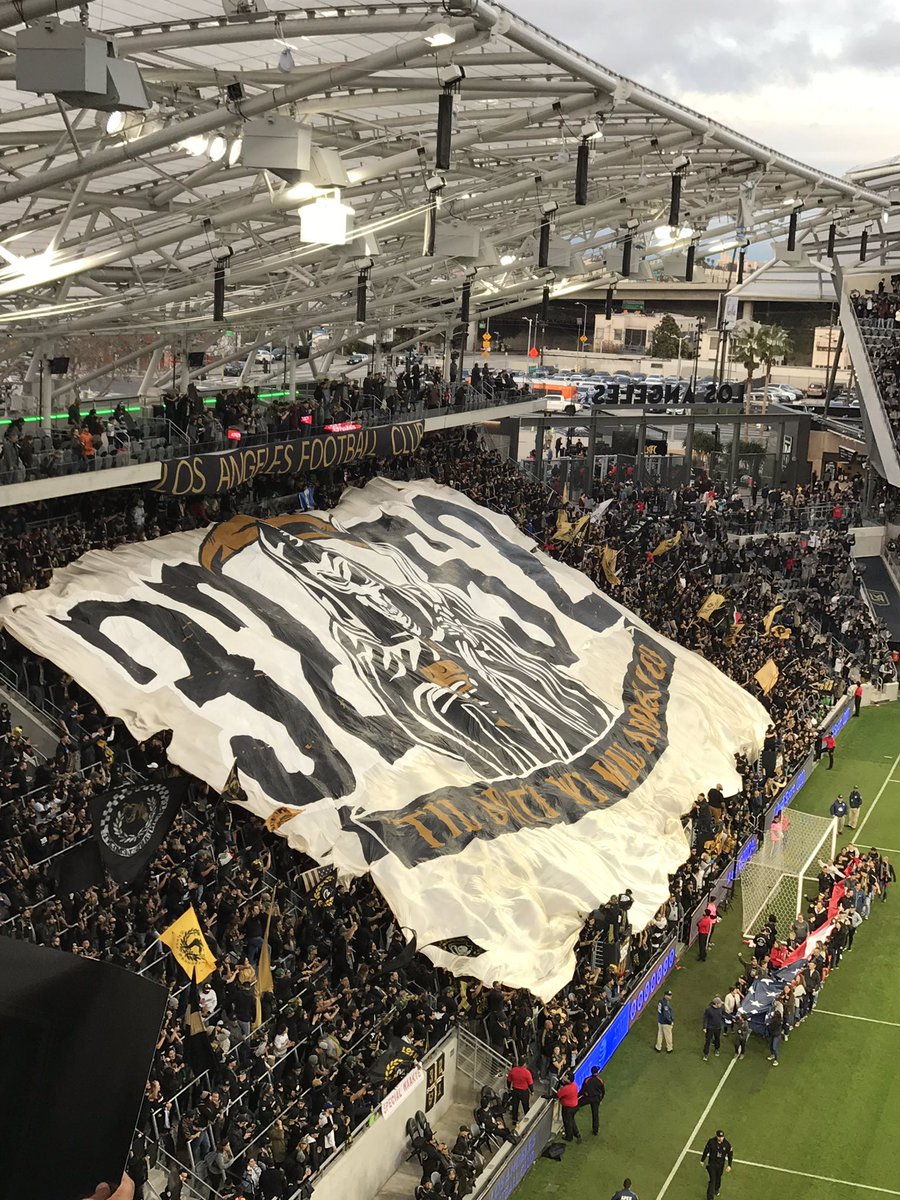 Charging outlets are located in some of the Club rooms, and the Press Room, which has excellent views of the stadium and downtown LA skyline.
YouTube TV shirts. YouTube TV is an sponsor of the LAFC. Thousands of fans crowded into the Team Store to buy official shirts with the YouTube TV logo.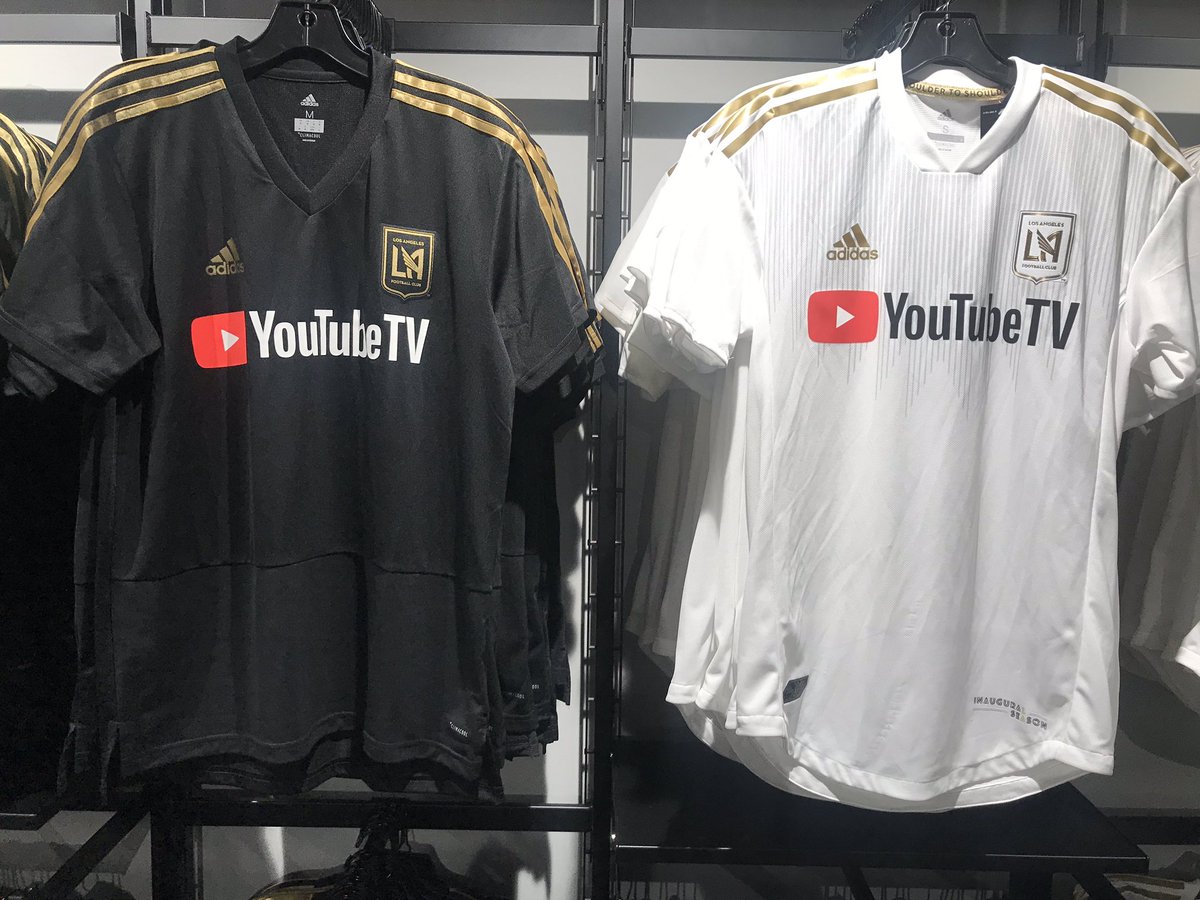 Stadium Tour: So LA, So Instagramamble
The Banc of California Stadium is very sleek and modern from the outside, to the inside venues. Each Club feels like its own very-LA Hollywood style club, quite distinct from generic looking venues at other stadiums.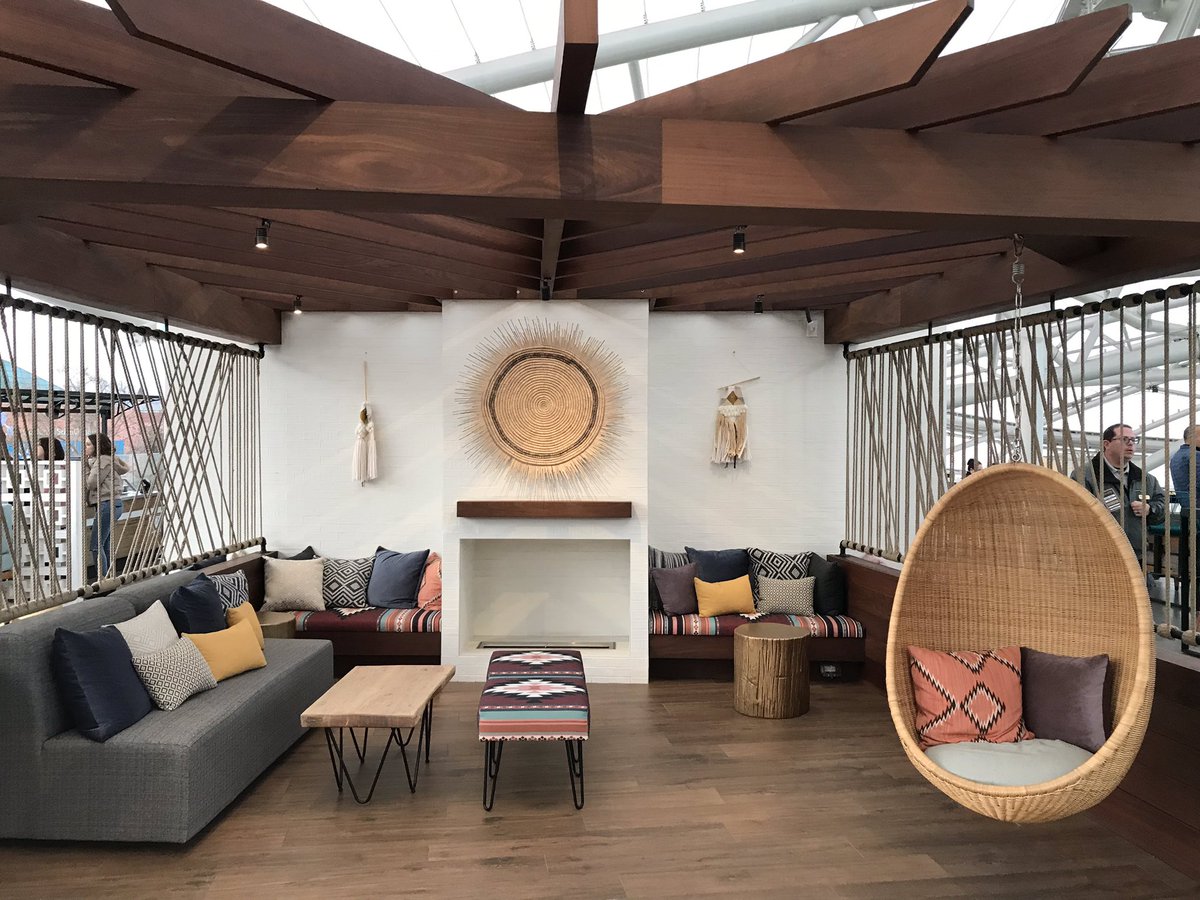 The Sunset Deck has spectcular views of the sunset, the field, and Hollywood club style lounge chairs, ping pong and shuffleboard,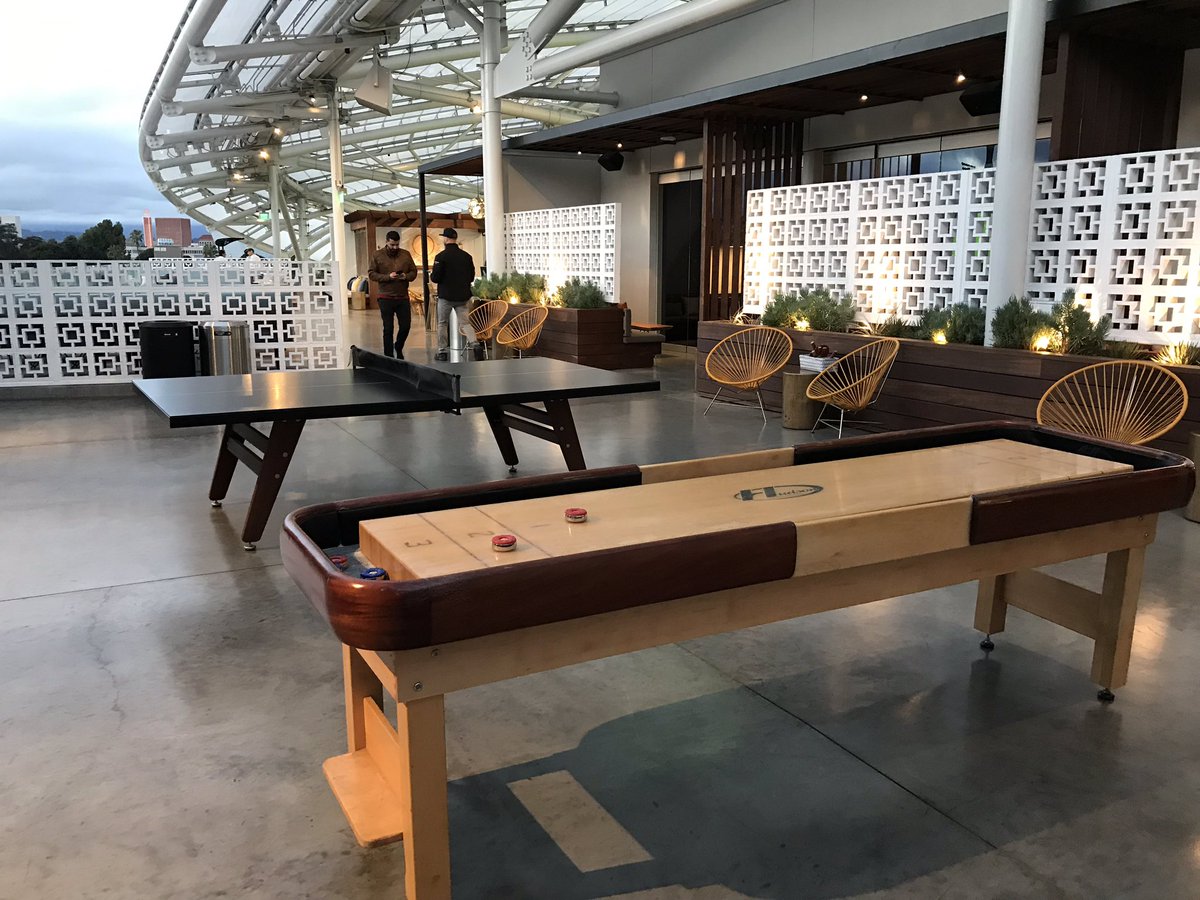 and even a water feature. Yes we want to do a Digital LA mixer here during game.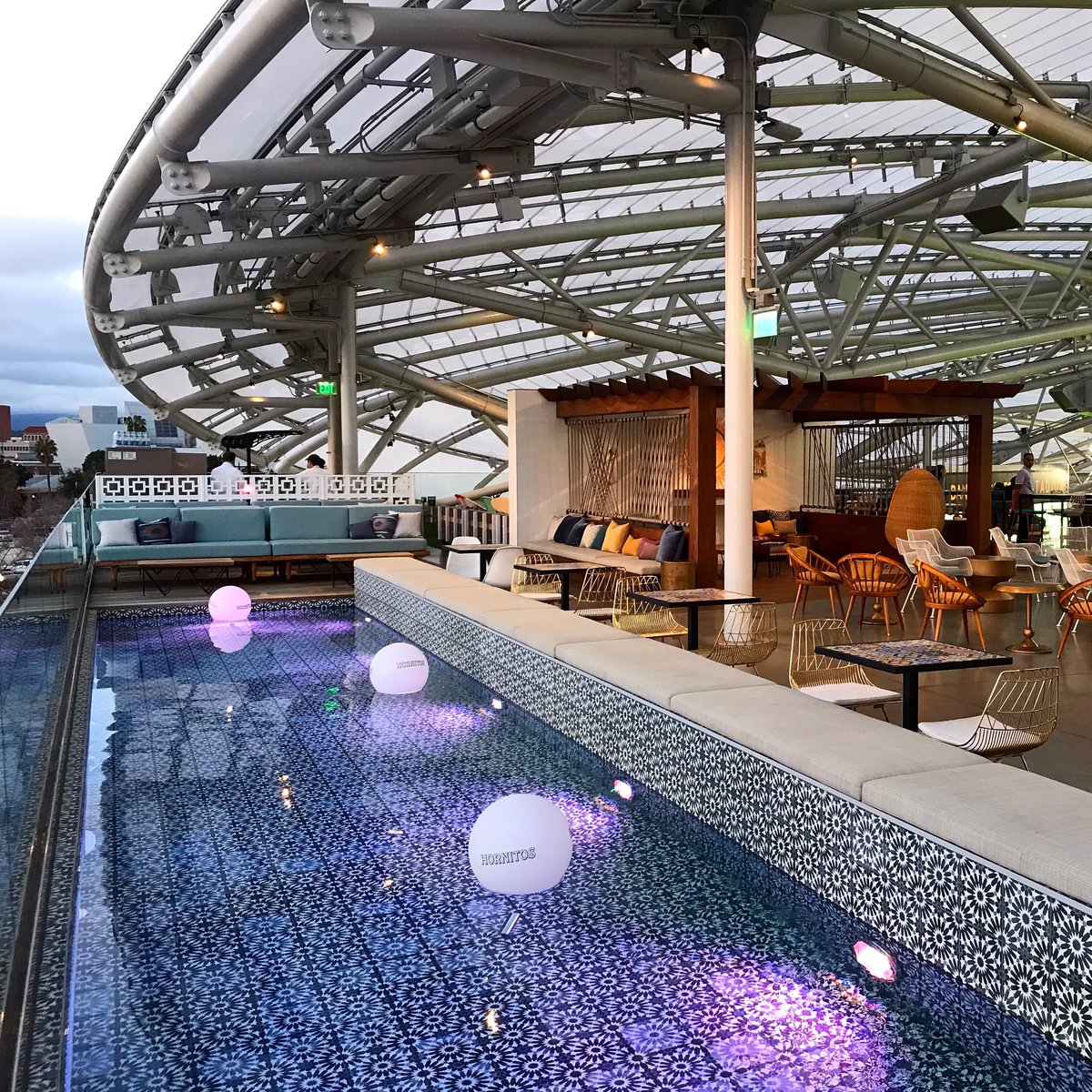 The Founders Club is awash in upscale white.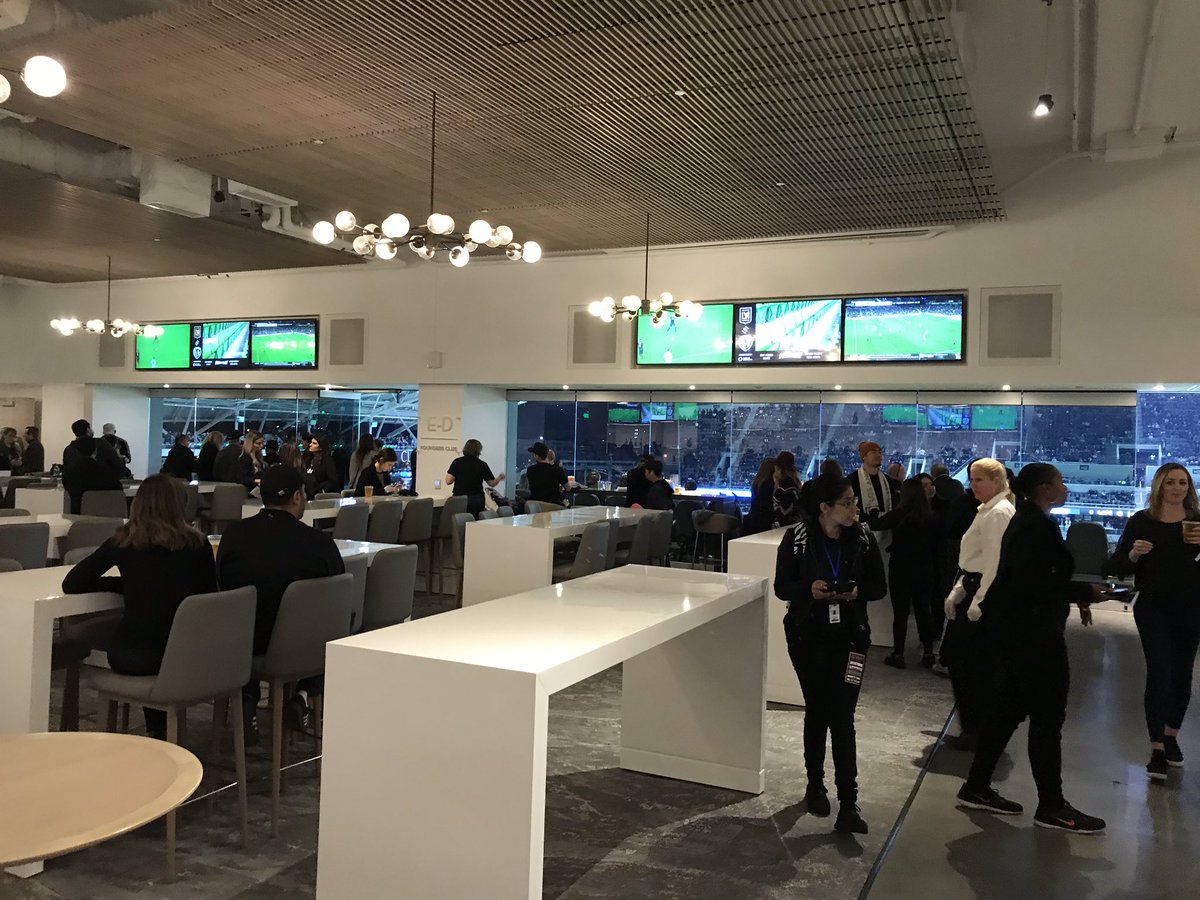 The Field Club in the basement has an upscale Hollywood club vibe with cozy dark interior and a lit up tower bar. No views of the field, but it does open right onto the field level, if you have the right ticket access.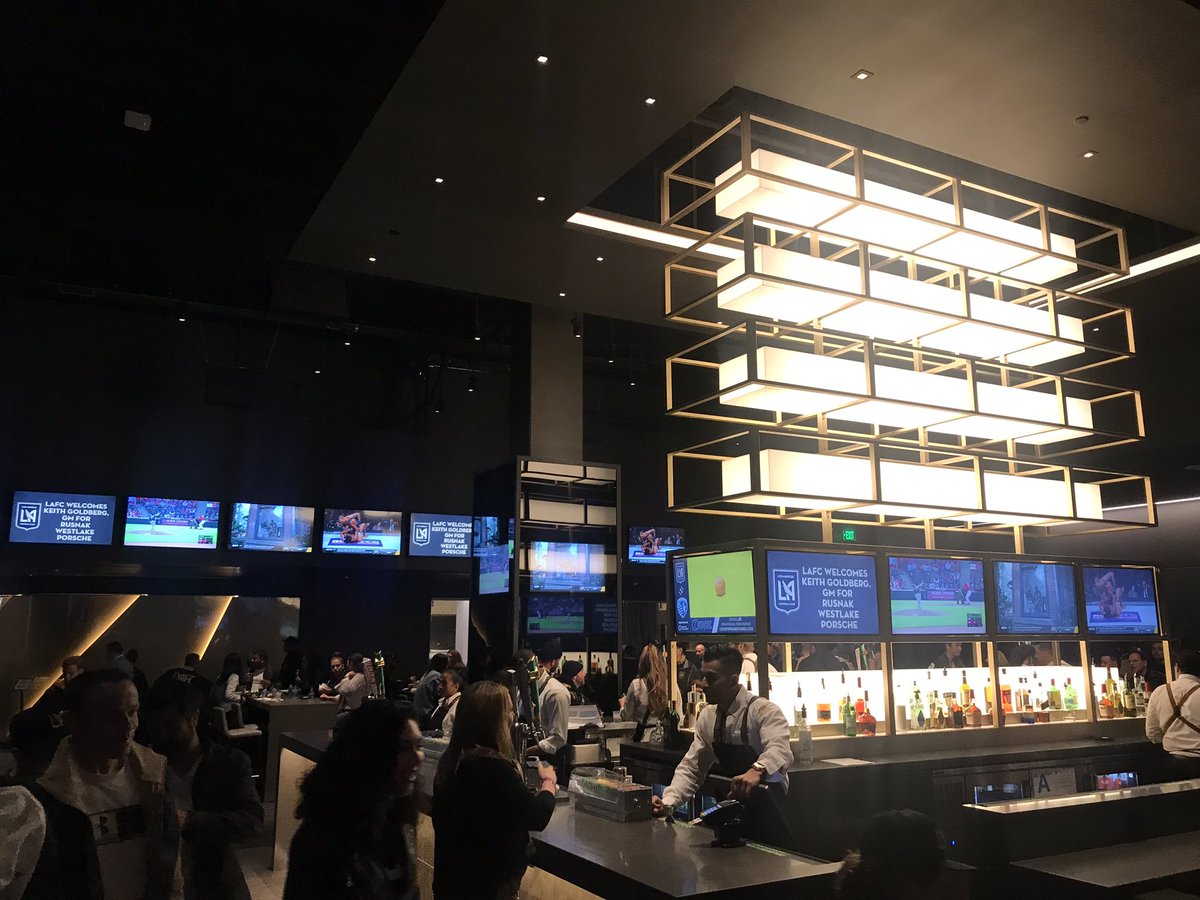 The Field Club dining at the game opener included roast beef carving station, salad bar, rosemary chicken, and delicious cookies, candy, and a coffee machine.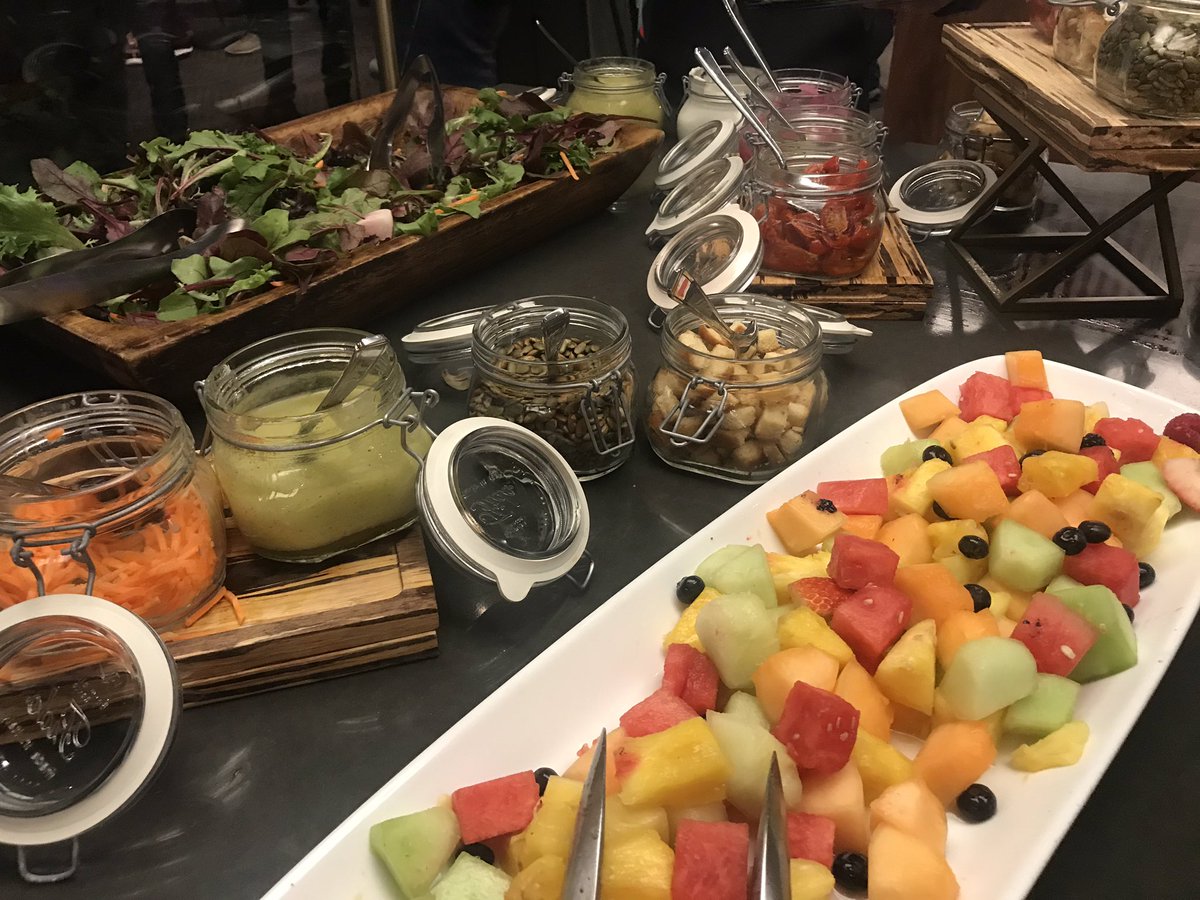 The Directors Club is typically for super VIPs, like celebrities.
Team Store has lots of merchandise so casual fans and the LAFC diehard Supporters can get geared up.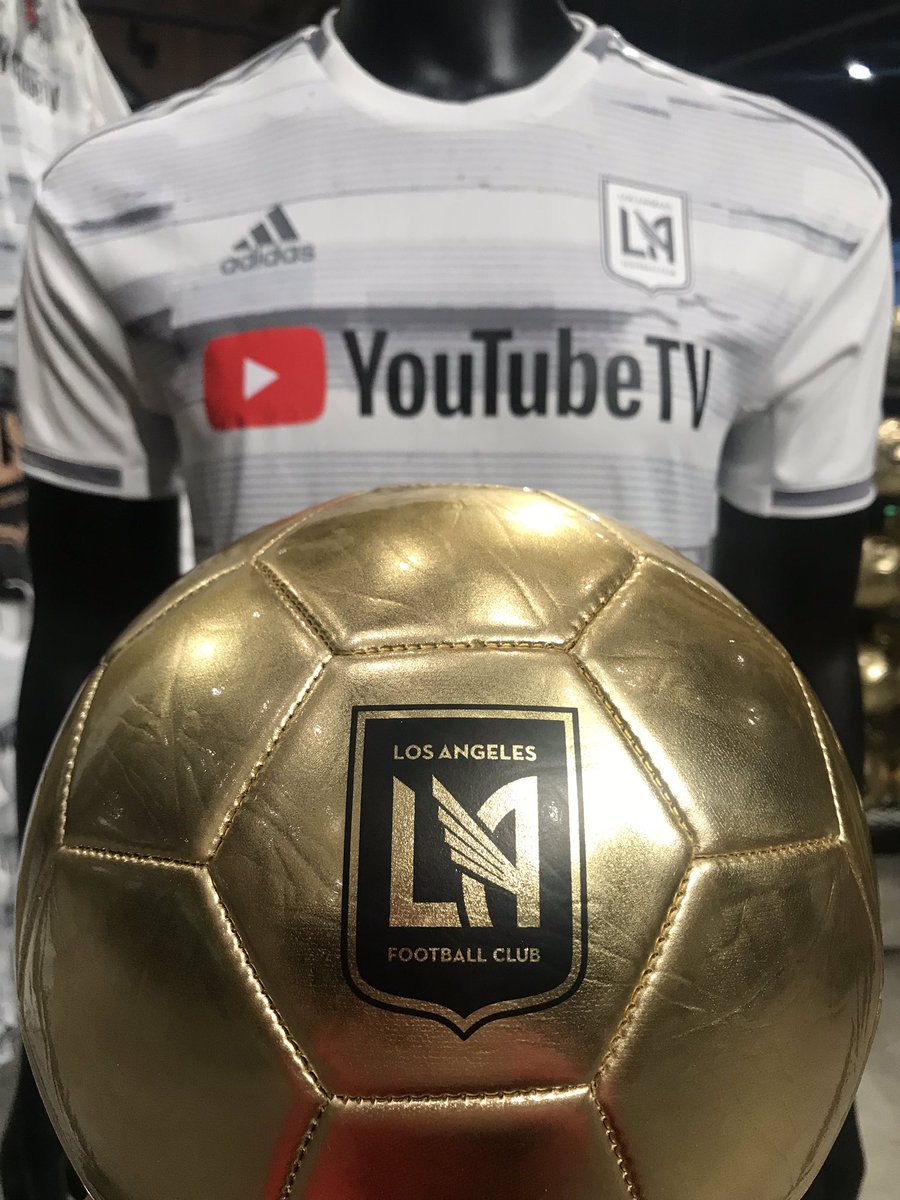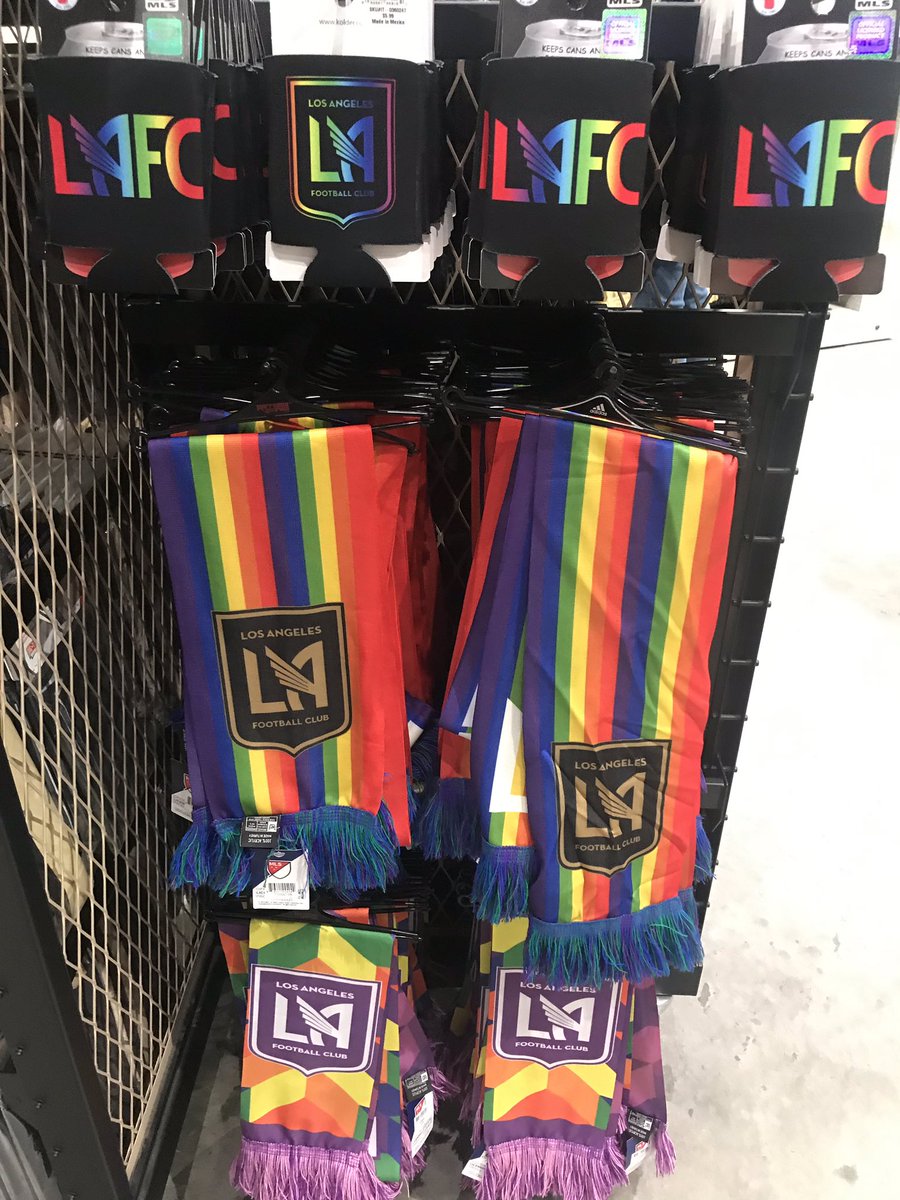 Five percent of the stadium's parking spaces have electric vehicle charging stations. The stadium is a LEED Silver certified building.
The Stadium has a digital event track record already: It hosted the Fortnite Pro-Am with celebrities and top gamers on June 12, 2018 during E3.