Ten artists performed at our second virtual Digital LA – Stay-at-Home Band Jam with Planet LA records on April 4. The event encourage Artists and viewers to stay at home during quarantine to watch via Instagram live on the @DigitalLA and @PlanetLArecords Instagram.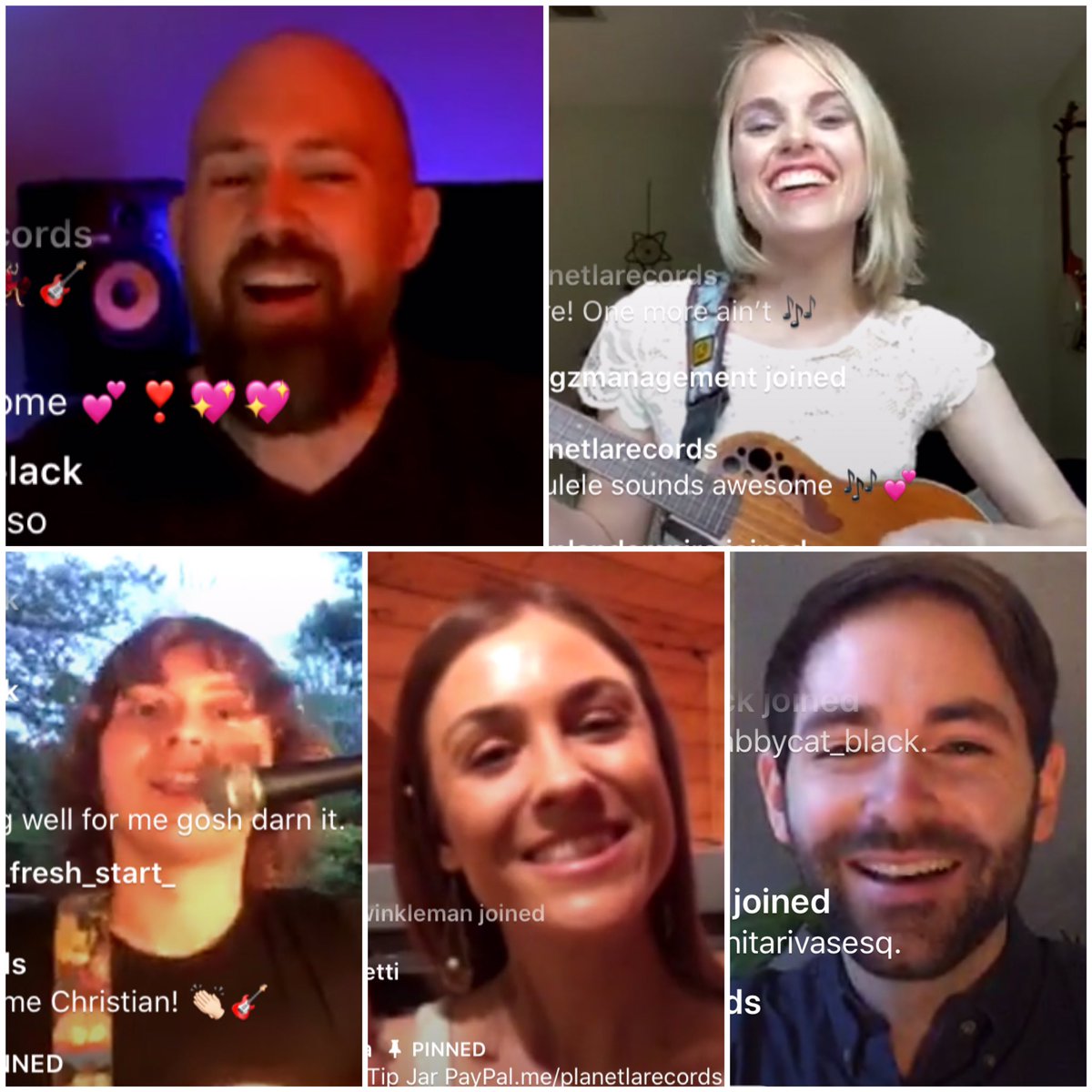 The online event was held on the third weekend of the Los Angeles quarantine lockdown.
The artists performed 3-4 songs each in their 15 minute sets with hosts Kevin Winston of Digital LA and Mark Nguyen of Planet LA Records. They used Instagram Live split screen to  host and switch to other artists.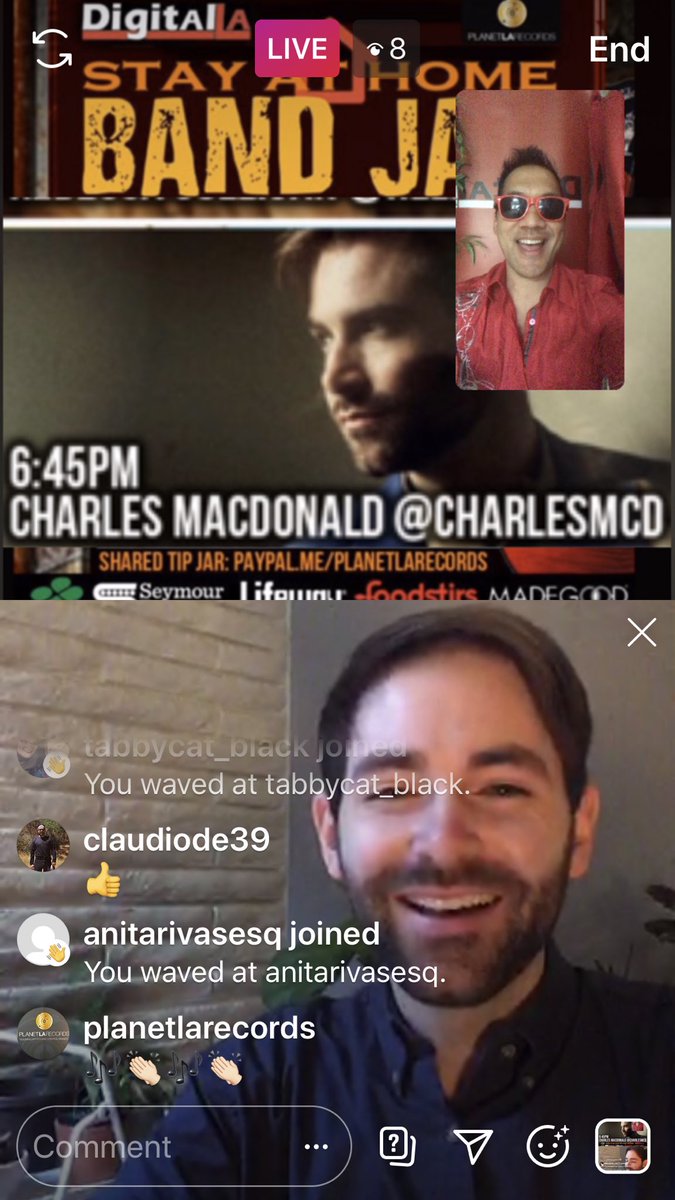 A pinned Shared Tip Jar asked viewers to tip the artists at PayPal.me/PlanetLArecords.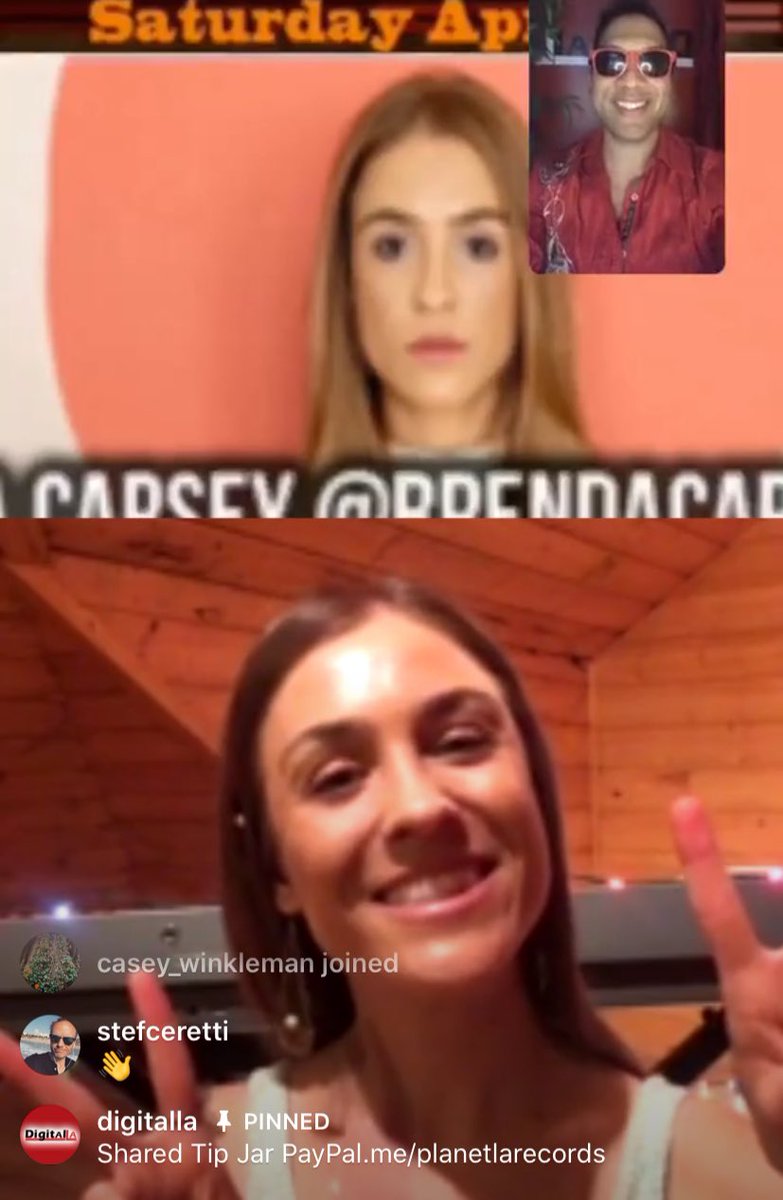 Artists appreciated the chance to perform live with other artists.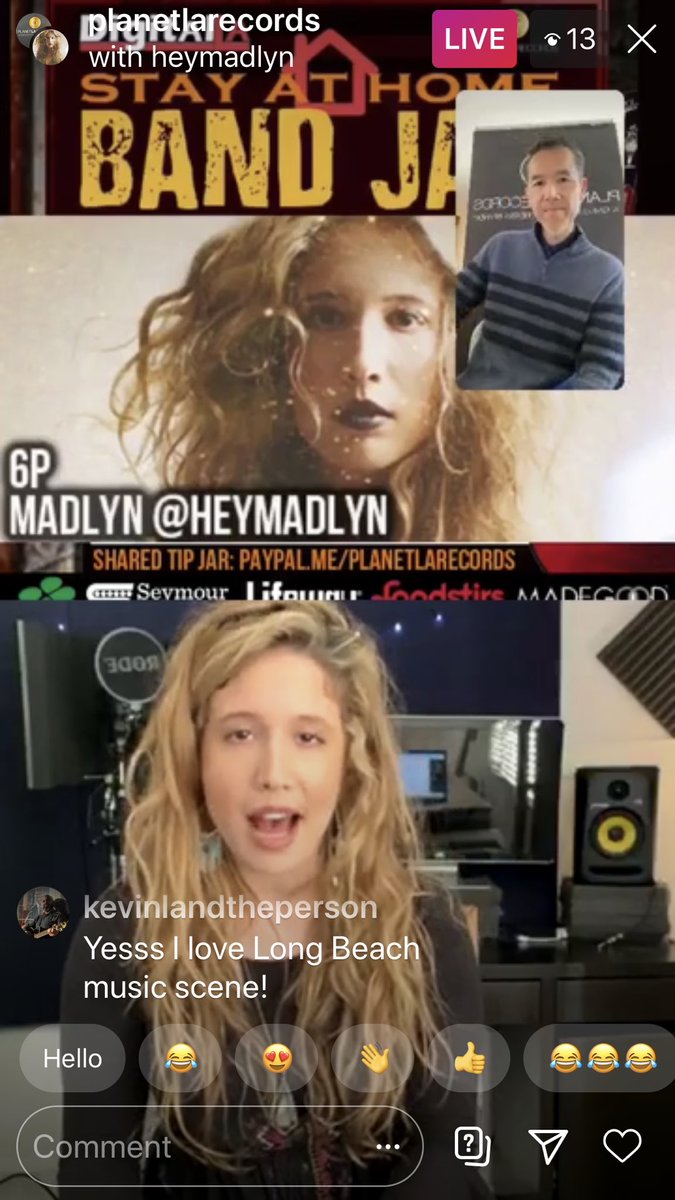 Sponsors Support
Several sponsors supported the event. Seymour Duncan which creates musical instrument products sponsored. Food sponsors supported the event by providing snacks to the artists, including Lifeway Kefir (coffee yogurt drink), Foodstirs (brownie bites), Teas Tea (flavored bottle tea), and Made Good (granola mini bites).
With offline events and activations canceled, brands who want to reach consumers are moving online, in more creative ways than just increased banner and Facebook ads to stand out.
Supporting online music lifestreams reaching their target demos is a natural fit with several touchpoints.
During the livestream, each artist had a title graphic including an area for sponsors logos, persistent on screen during the show and in screenshots. This persistent branding is better than an offline stage show, where if the logo isn't on the stage banners, it doesn't show up in any photos.
The artists, Digital LA, and Planet LA records promoted the event and thanked the sponsors both before and after the event on their Instagram Live, Instagram stories, and Instagram posts, as well as their Twitter, Facebook, and other social media.
Series: This secondBand Jam kicks off a Saturday night series through April. Our next Stay-At-Home Band Jam will be April 11, and feature more bands including Em Rossi.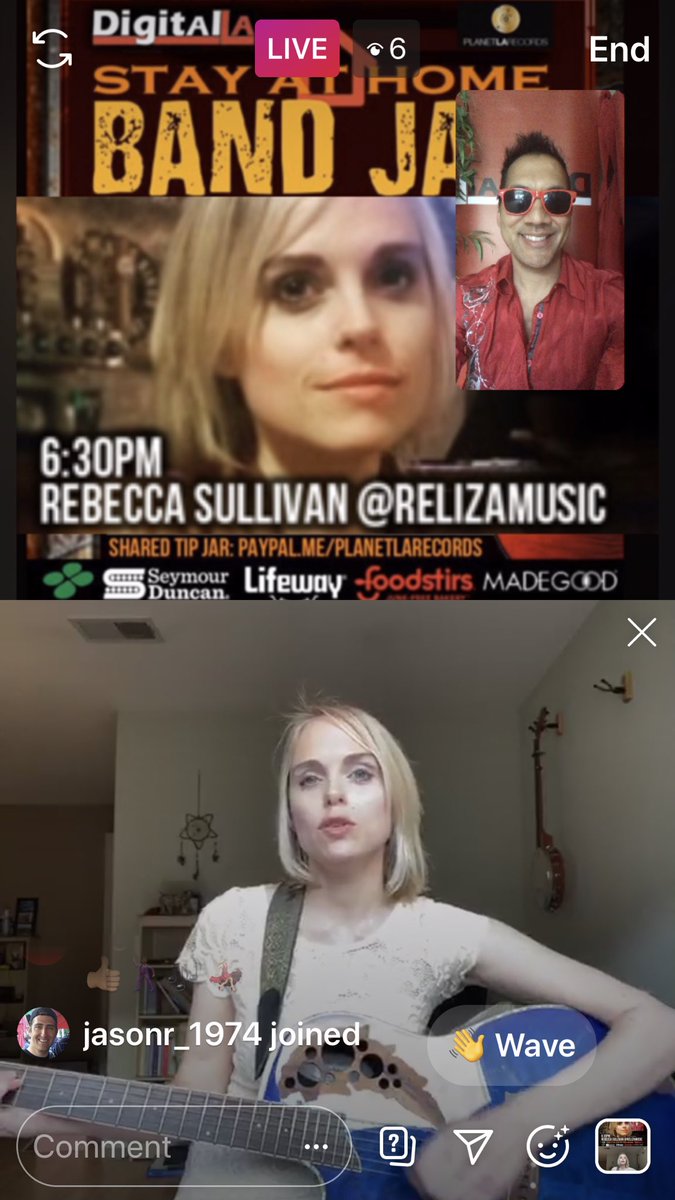 Thanks to the artists and Planet LA for making our first once a success!
Planet LA Records hosting @planetlarecords from 5-6:30pm
5pm: Adam Bradley of Sub-Radio @subradioband
5:15pm: Juan Lizarazo @juanlizh
5:30pm: Frankie Dorton @frankie_dorton
6pm: Madlyn @heymadlyn
6:15pm: Nadine Ellman of Our Last Summer @ols_music_
Digital LA hosting @digitalla from 6:30-8pm
6:30pm: Rebecca Sullivan @relizamusic
6:45pm: Charles McDonald @charlesmcd
7pm: Brenda Carsey @brendacarseyart
7:15pm: Velvet Starlings @velvetstarlings
7:45pm: Gabe Kubanda @gabekubanda