Ten bands performed from their homes from LA to Boston at our third virtual Digital LA Stay-at-Home Band Jam with Planet LA Records on April 18.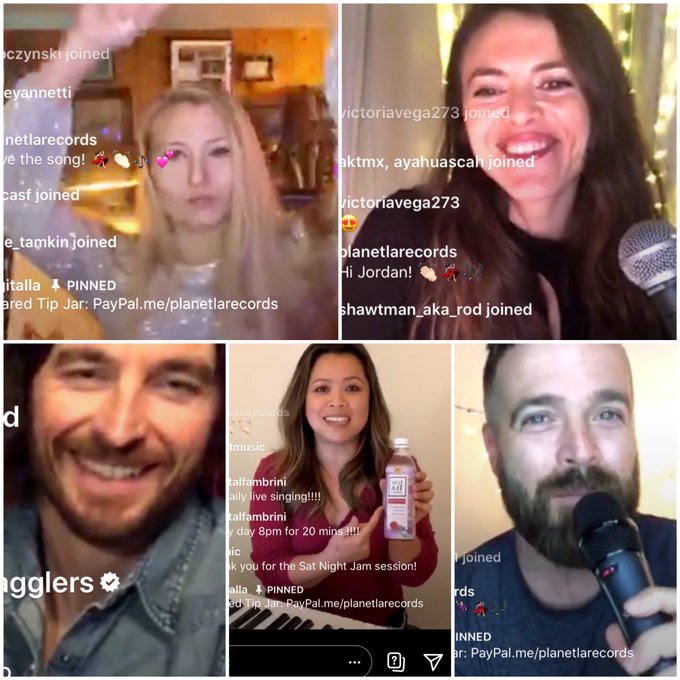 The virtual event encourages artists and viewers to stay at home during quarantine to play and watch the three-hour show via Instagram live @DigitalLA and @PlanetLArecords.
Serena Foster sang and dance some very energetic songs, to get people up and dancing.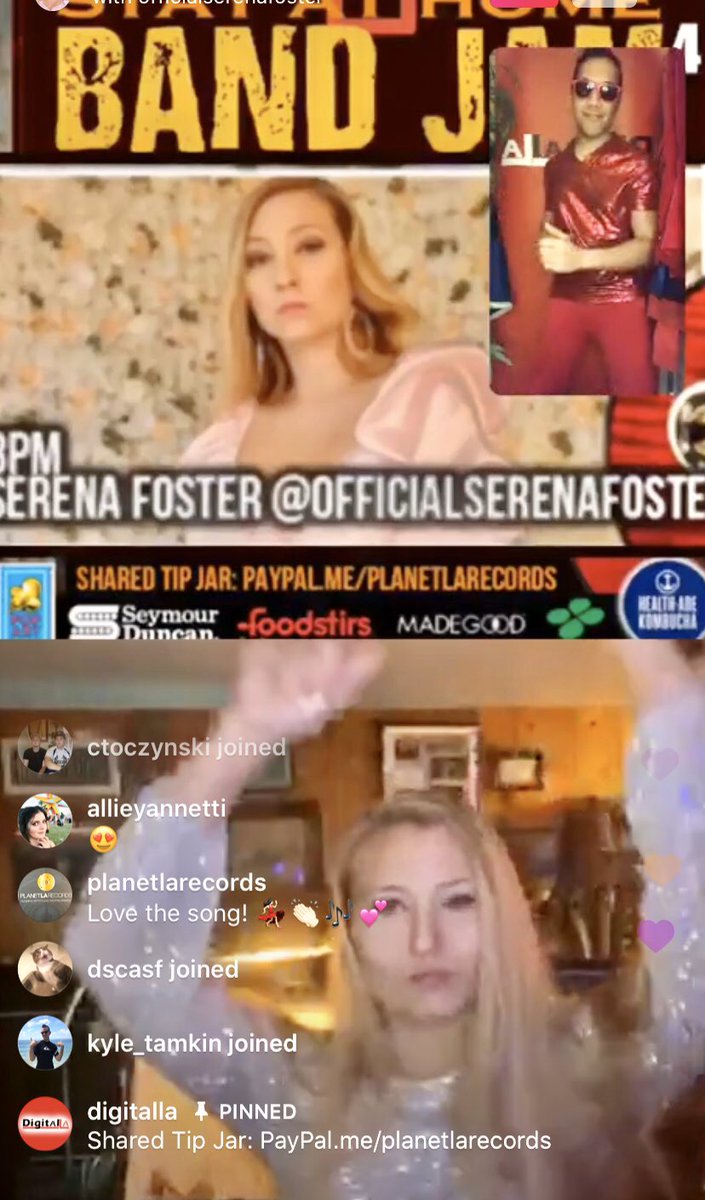 Louie Bello performed from Boston.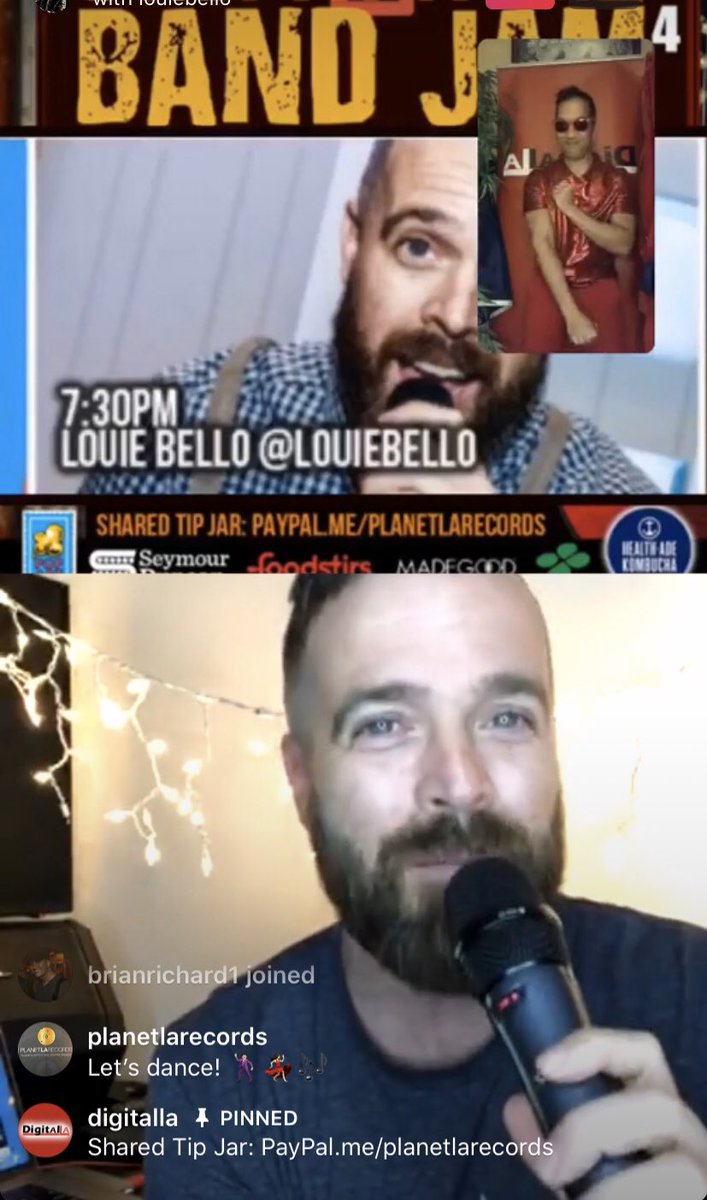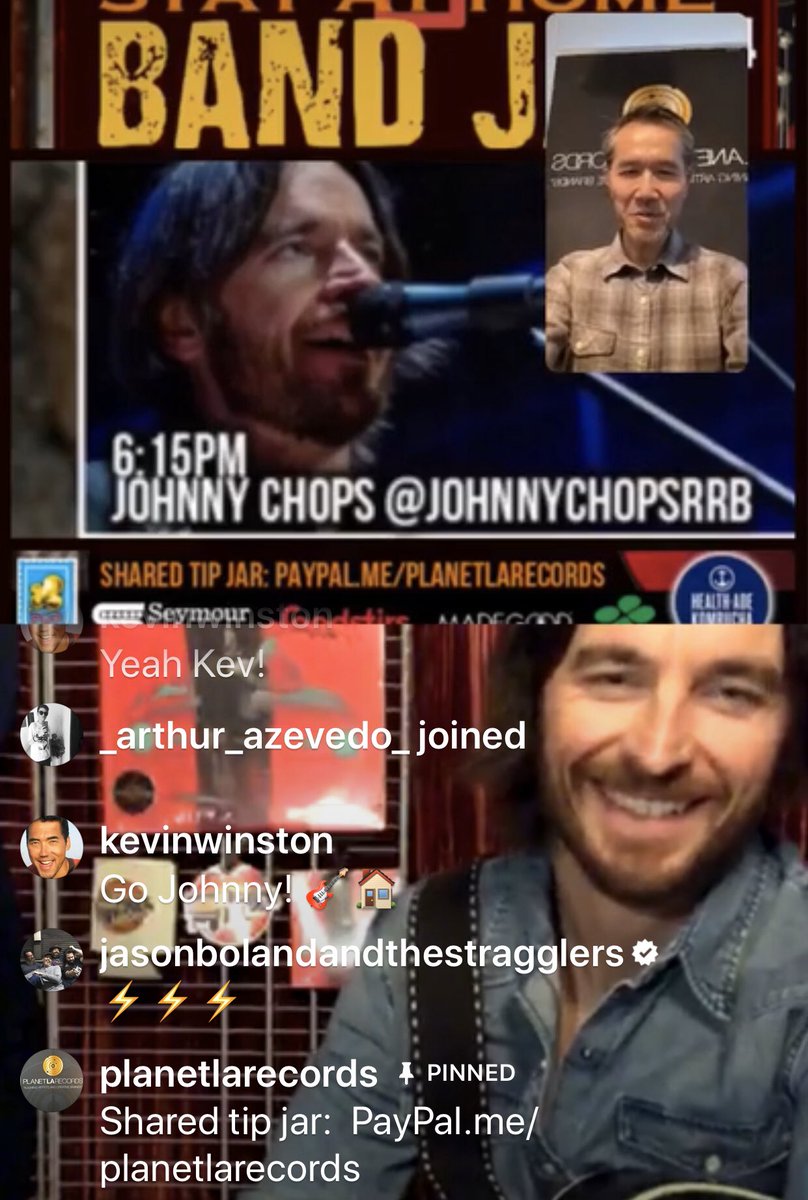 The online event was held on the fifth weekend of the Los Angeles quarantine lockdown.
The artists performed 3-4 songs each in their 15 minute sets with hosts Kevin Winston of Digital LA and Mark Nguyen of Planet LA Records. Hosts used Instagram Live split screen to  host and switch to other artists.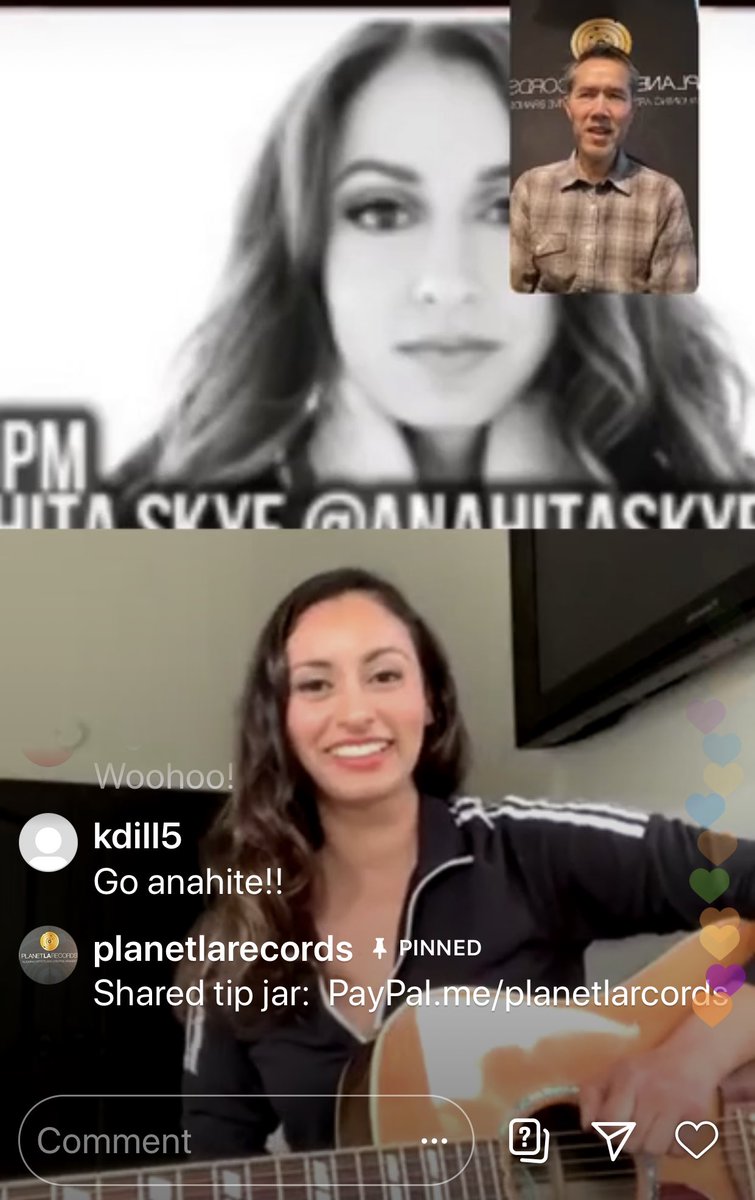 A pinned Shared Tip Jar asked viewers to tip the artists at PayPal.me/PlanetLArecords.
Artists appreciated the chance to perform live with other artists.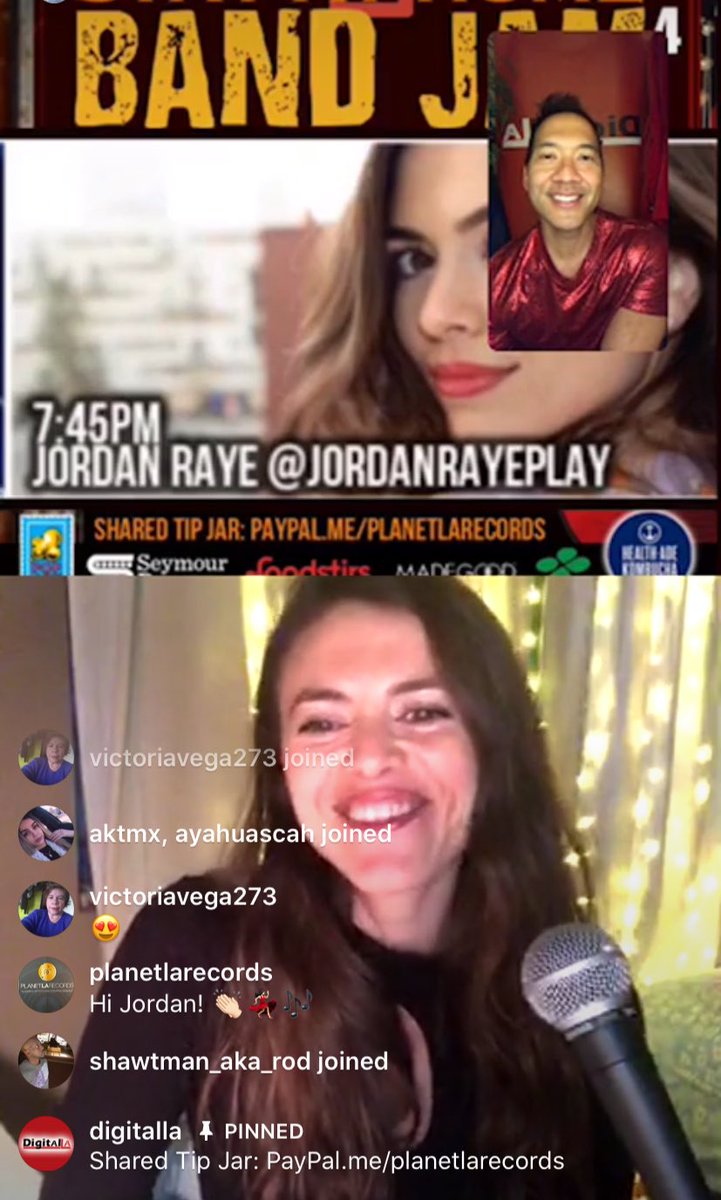 Sponsors Support
Several sponsors supported the event. Seymour Duncan which creates musical instrument products sponsored. Food sponsors supported the event by providing snacks to the artists, including Health-Ade kombucha, Alo vera drink, Foodstirs (brownie bites), Teas Tea (flavored bottle tea), and Made Good (granola mini bites).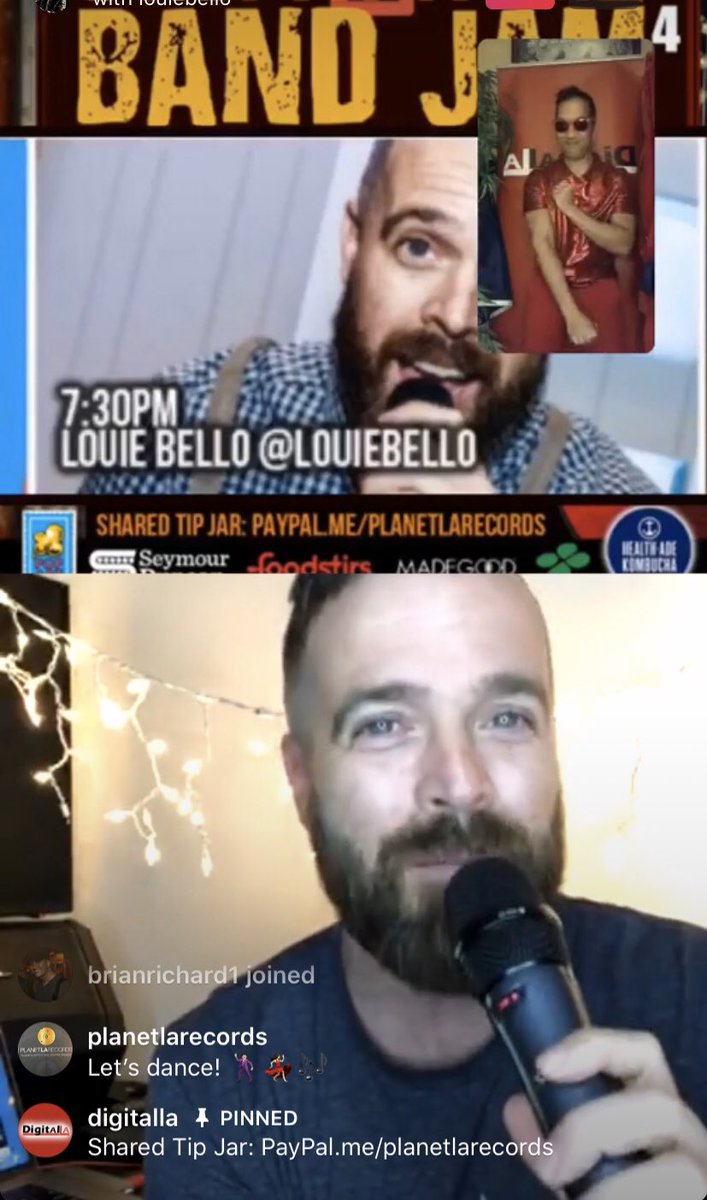 With offline events and activations canceled, brands who want to reach consumers are moving online, in more creative ways than just increased banner and Facebook ads to stand out.
Supporting online music lifestreams reaching their target demos is a natural fit with several touchpoints.
During the livestream, each artist had a title graphic including an area for sponsors logos, persistent on screen during the show and in screenshots. This persistent branding is better than an offline stage show, where if the logo isn't on the stage banners, it doesn't show up in any photos.
Some artists also gave shout outs to brands on camera. Giana said she loves the pomegranate blueberry Teas Tea flavor.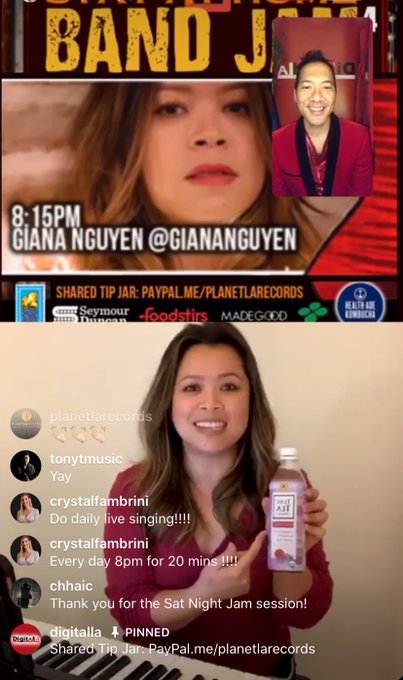 The artists, Digital LA, and Planet LA records promoted the event and thanked the sponsors both before and after the event on their Instagram Live, Instagram stories, and Instagram posts, as well as their Twitter, Facebook, and other social media.
If you're interested in providing food product for artists or sponsorship of an upcoming Band Jam, email info@digitalla.net with BAND as subject.
Series: Our next Stay-At-Home Band Jam will be April 25.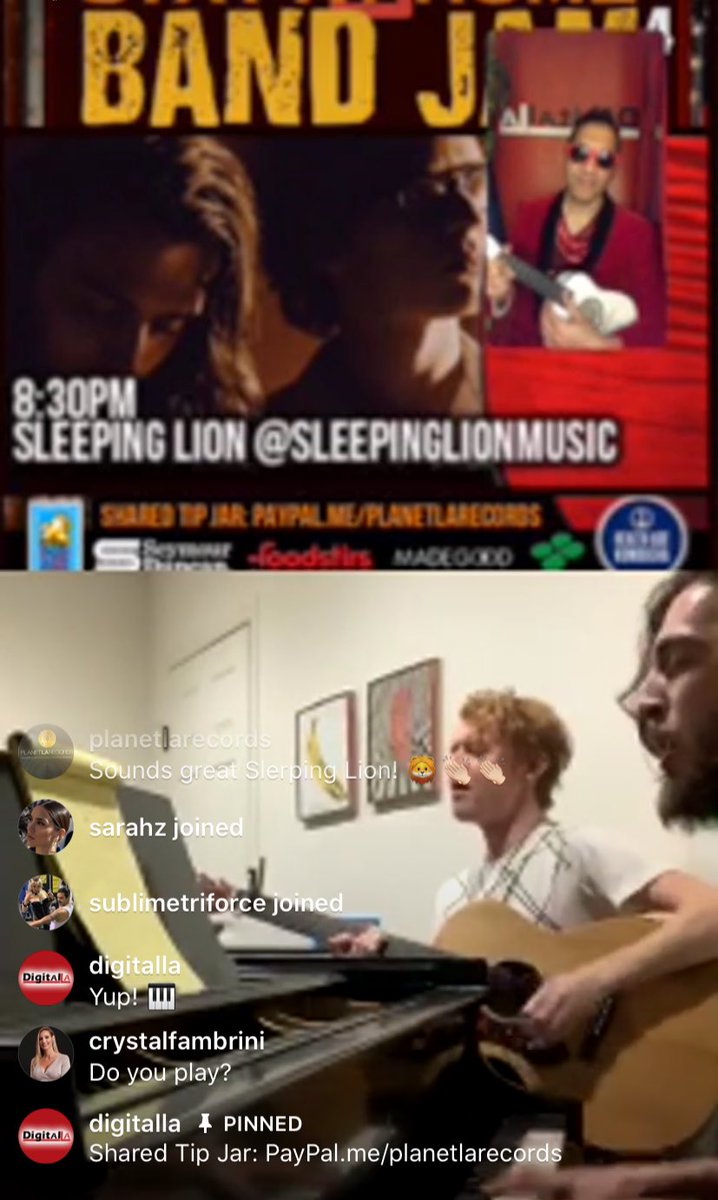 Thanks to the artists and Planet LA. Follow them on Instagram
April 18 Jam #4
@Planetlarecords Instagram from 6-7:30pm
6pm:  Kevin Daniel @thekevindaniel
6:15pm:  Johnny Chops @johnnychopsrrb
6:30pm:  Michael Hardie @mhardiesongs
6:45pm: Anahita Skye @anahitaskye
7pm:  Eric Dorton
@DigitalLA Instagram from 7:30-9pm
7:30pm:   Louie Bello @louiebello
7:45pm:  Jordan Raye @jordanrayeplay
8pm:  Serena Foster @officialserenafoster
8:15pm:  Giana Nguyen @giananguyen
8:30pm:  Sleeping Lion @sleepinglionmusic