Music experts shared how bands, brands and causes can develop authentic partnerships and adapt to pandemic at our Digital LA – Bands, Brands, and Causes panel held via Clubhouse.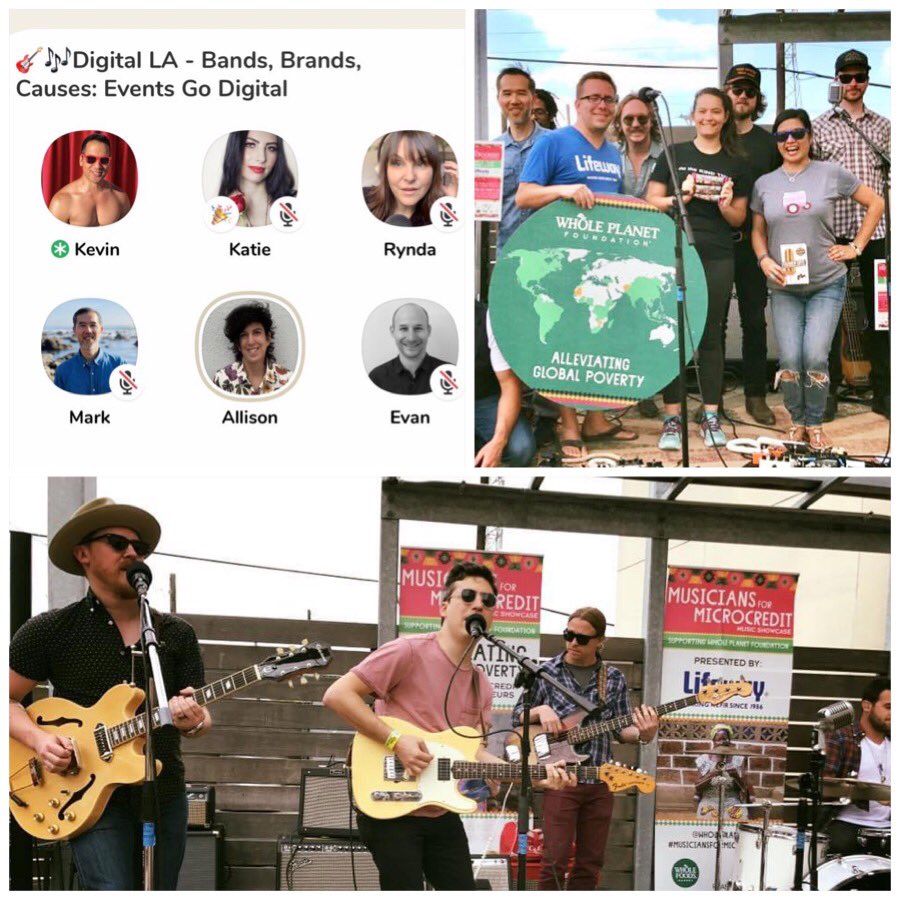 Speakers included: Allison Shaw of Manic Monkee, Mark Nguyen of Planet LA Records, artist Katie Ferrera, Rynda Laurel and Evan of Experience Music Group. Allie and Mark have partnered bands and Whole Foods Foundation to play a benefit concert during SXSW in Austin.
PARTNERING
Be Authentic: Artists can partner with brands and causes where there is an authentic connection. The artist should ideally already be using the brand, or believe in the cause.
Let Artists Create: Most partnerships work best when the brand and cause let the artist create the content that best engages their audience in an authentic way.
Artists One-Sheet: Artists should have a one sheet with their vibe, demographics, statistics (followers and engagement) and any other brands or causes they've worked with, to easily share with brands or causes. Make sure your one-sheet is updated with your current stats and social media handles. It's literally a one-page Word document.
Objectives: Decide objectives for the campaign. Most include a performance with brand placement by the brand and cause. Some brands add sampling. Some causes have optional links to donate or another charitable call to action.
Metrics: Decide engagement metrics in advance: Livestream viewers, likes, shares, retweets, etc.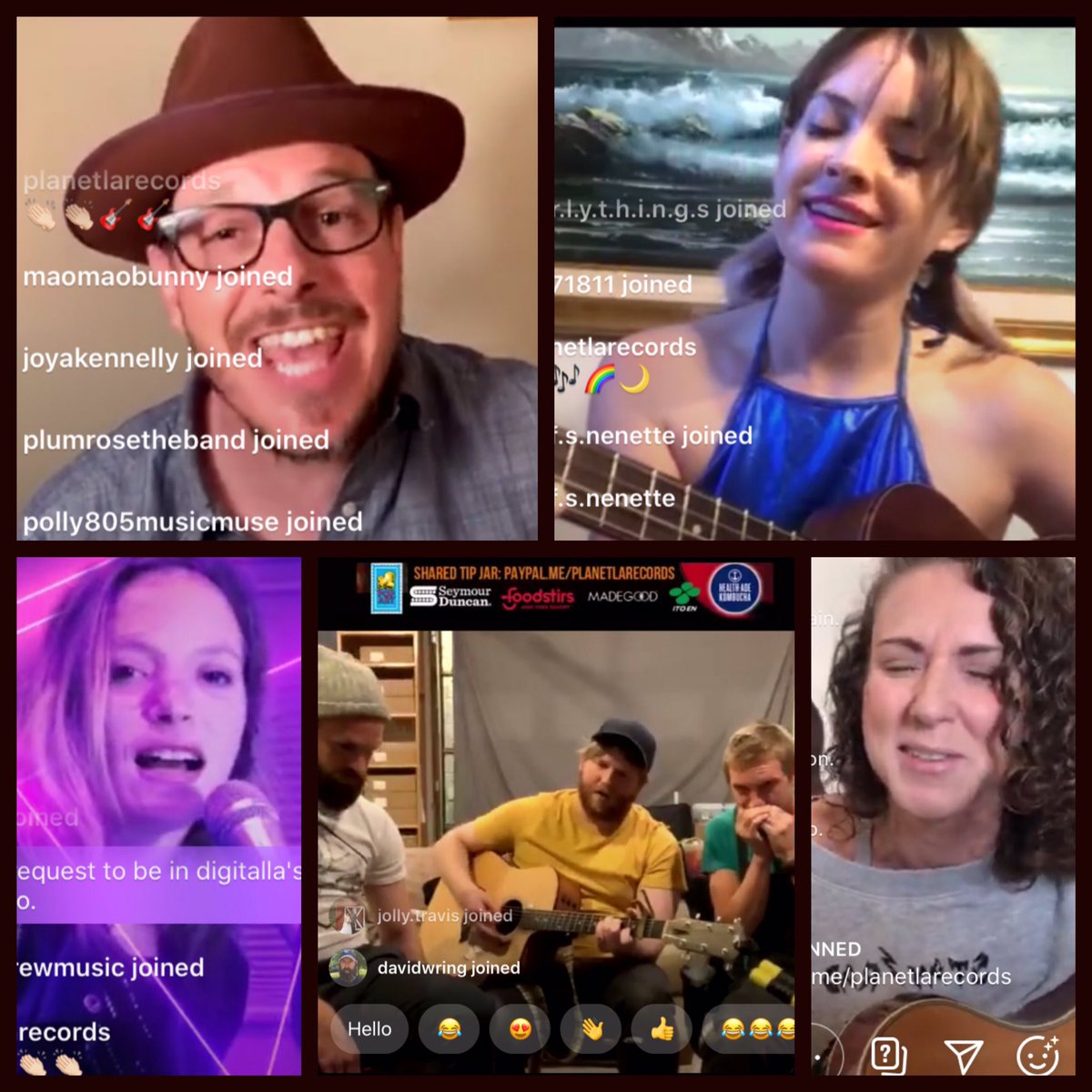 PERFORMING IN PANDEMIC
Most venues are shut down in pandemic, so artists can perform via
Instagram Live is easy for artists to livestream from their homes. Can pin a Venmo link for tip jar donations. And artists can hold products, give verbal shout outs, or use a photo frame with the sponsor or cause logo or branding. During spring 2020, Planet LA Records and Digital LA teamed up to present 100 artists performing 10 each week for 10 weeks, with tip jar donations and several food and drink sponsors.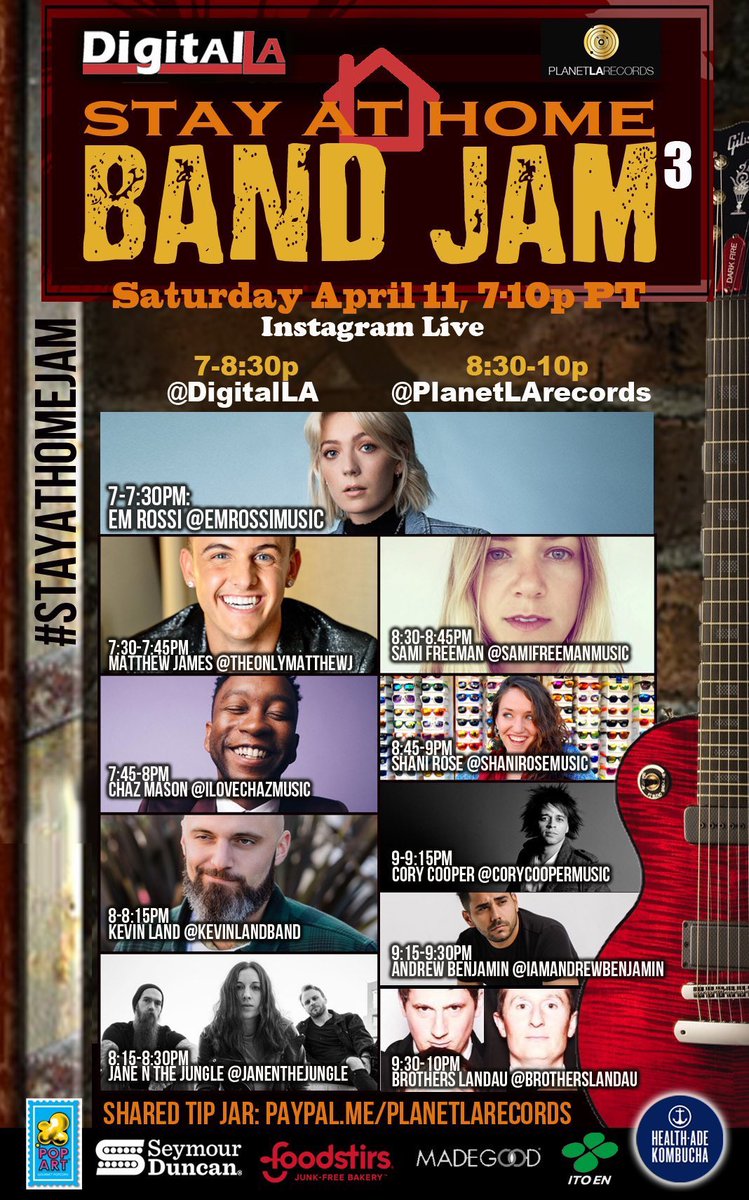 Zoom: Bands can perform via Zoom although sound is laggy due to Zoom buffering. Ensure you with your Zoom settings to all room sounds, because the default is only to pick up highs and lows.
StageIt allows artists to charge fans in a pay per performance lifestream.
Twitch: Some artists are performing live on Twitch, especially if their music appeals to the still primarily gamer Twitch audience.