In the making of the popular Star Wars: Galaxy's Edge land at Disneyland, digital integration was part of the plan from the beginning, not an overlay, said speakers at the Women of Galaxy's Edge panel at D23 Expo on Sunday Aug 25 at the Anaheim Convention Center.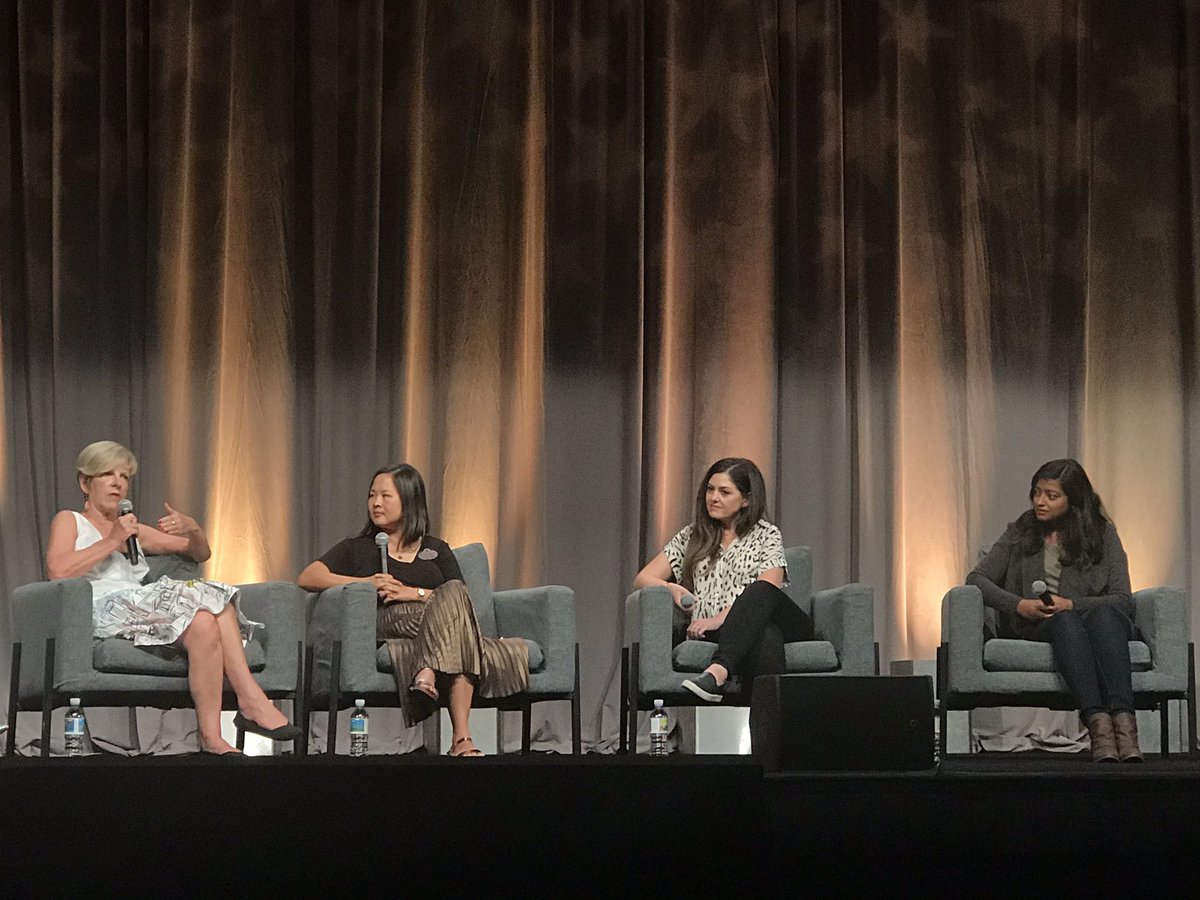 When you open the Disney Play app in Batuu, it turns into a Star Wars datapad, where you can create a character, go on missions, scan QR codes throughout the park, convert objects to Resistance or First Order side, and get credits. It adds to the feeling of being in a real place, with more going on.
The panel featured speakers from VP Imagineering, Disney story writer, Lucasfilm, and Disneyland parks describing the making of Batuu, the name of the planet where the Galaxy's Edge is set, in the Star Wars universe.
"The expectation of what we had to deliver was huge," said one speaker, because they had to appeal to two audiences: Disney and Star Wars fans.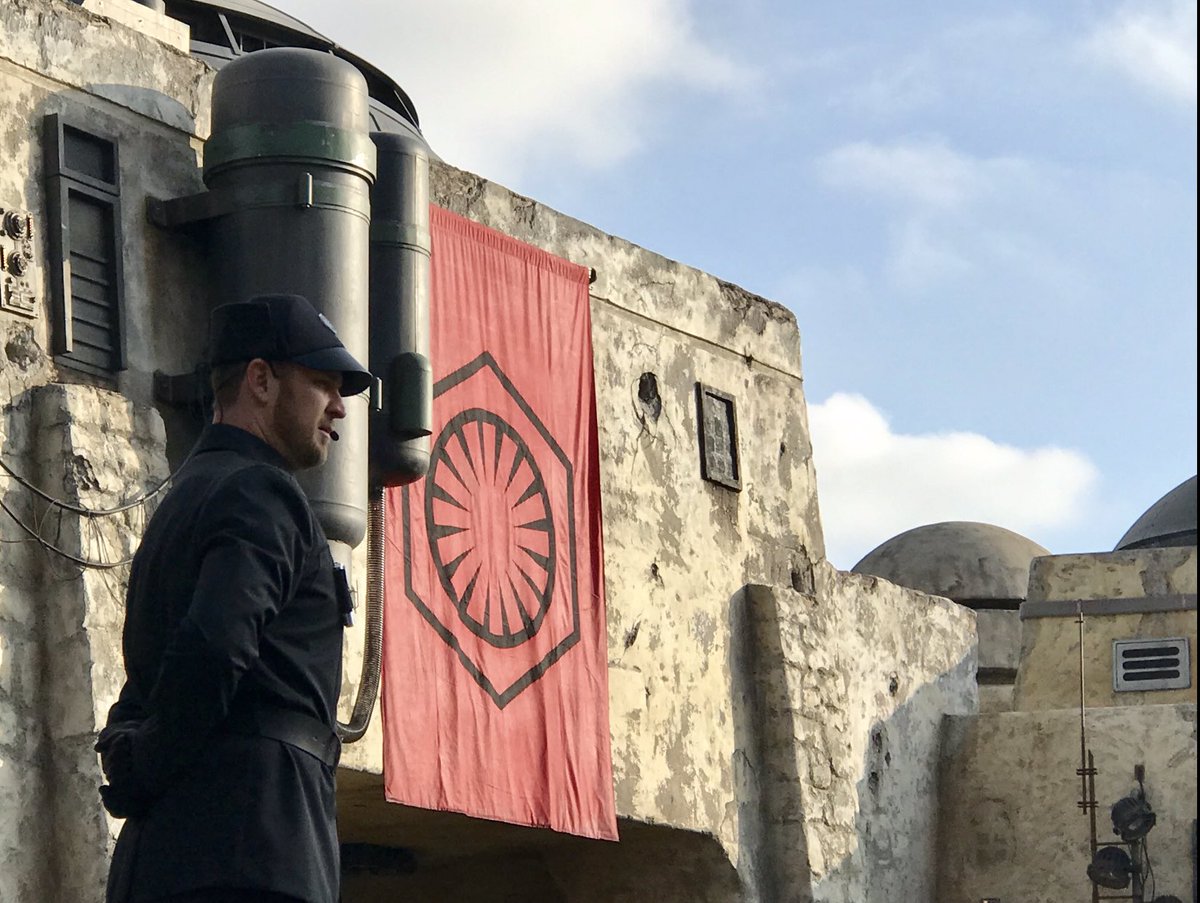 Creating the new land starts with story, as all things Disney, speakers said.
In telling story of Batuu, the multidisciplinary development team had to ask several questions: What is this place? Why are we there? Who will we meet? Unlike movies which typically tell stories with sight and sound, in a place, you can add  taste, smell, and interactions to your story telling tools.
So, everything has a story in Batuu! Every object, building, droid and blast mark has a story of how it got there. The  story why will be told in other medium like books, via the data pad app for real time digital integration, and more.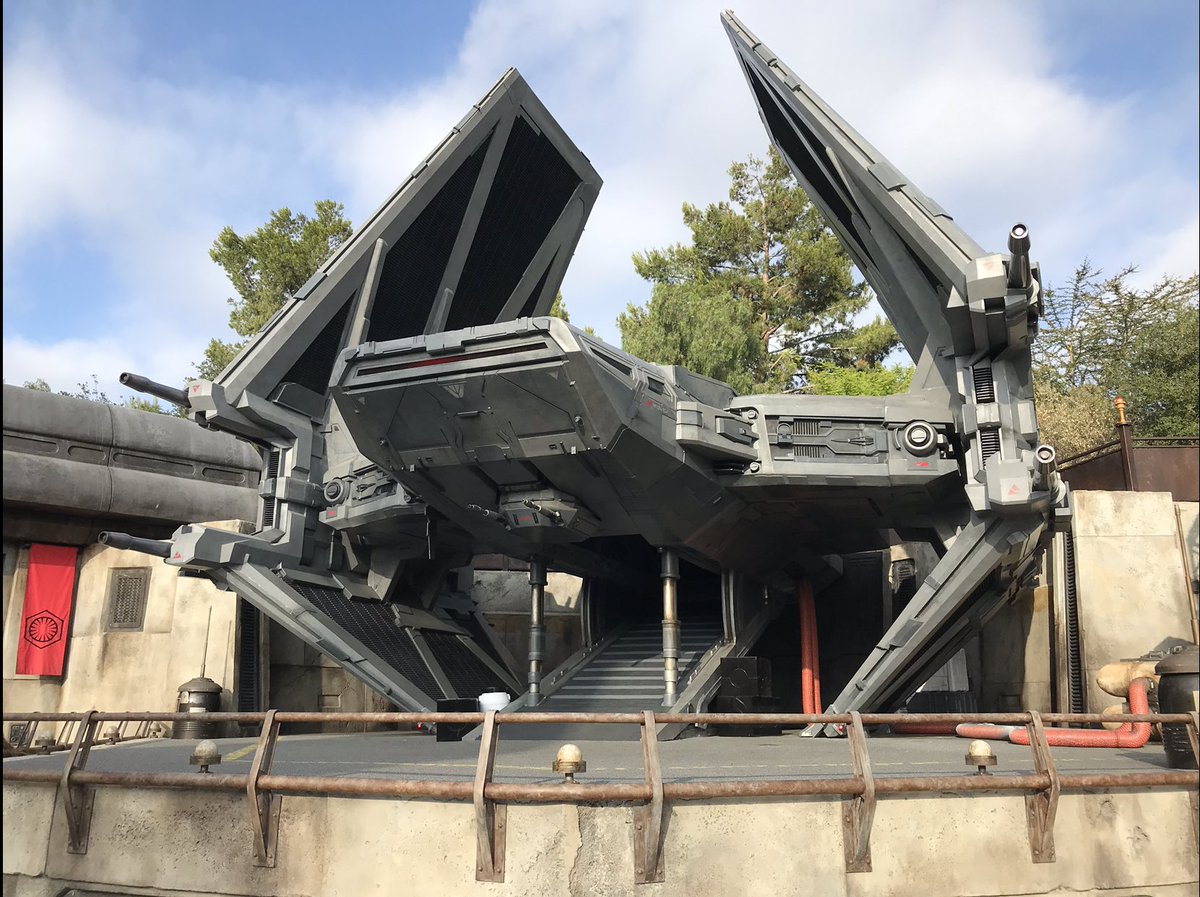 Batuu had to appeal to non Star Wars fans, casual fans, and hard core fans with multiple levels of story. So visitors to Batuu who don't know anything about Star Wars fans experience it (like visiting another country) to hard core fans who know history of blast marks.
For example: The blast marks across from the Cantina are not from a random fight. Ask a local Batuuan who may tell you the story. Cantina owner Oga reportedly caught her Wookie ex-boyfriend canoodling with a new lover, right in her own cantina. Ora grabbed her blaster, and chased him out of the cantina, leaving the blast marks you can still see on the wall opposite the cantina.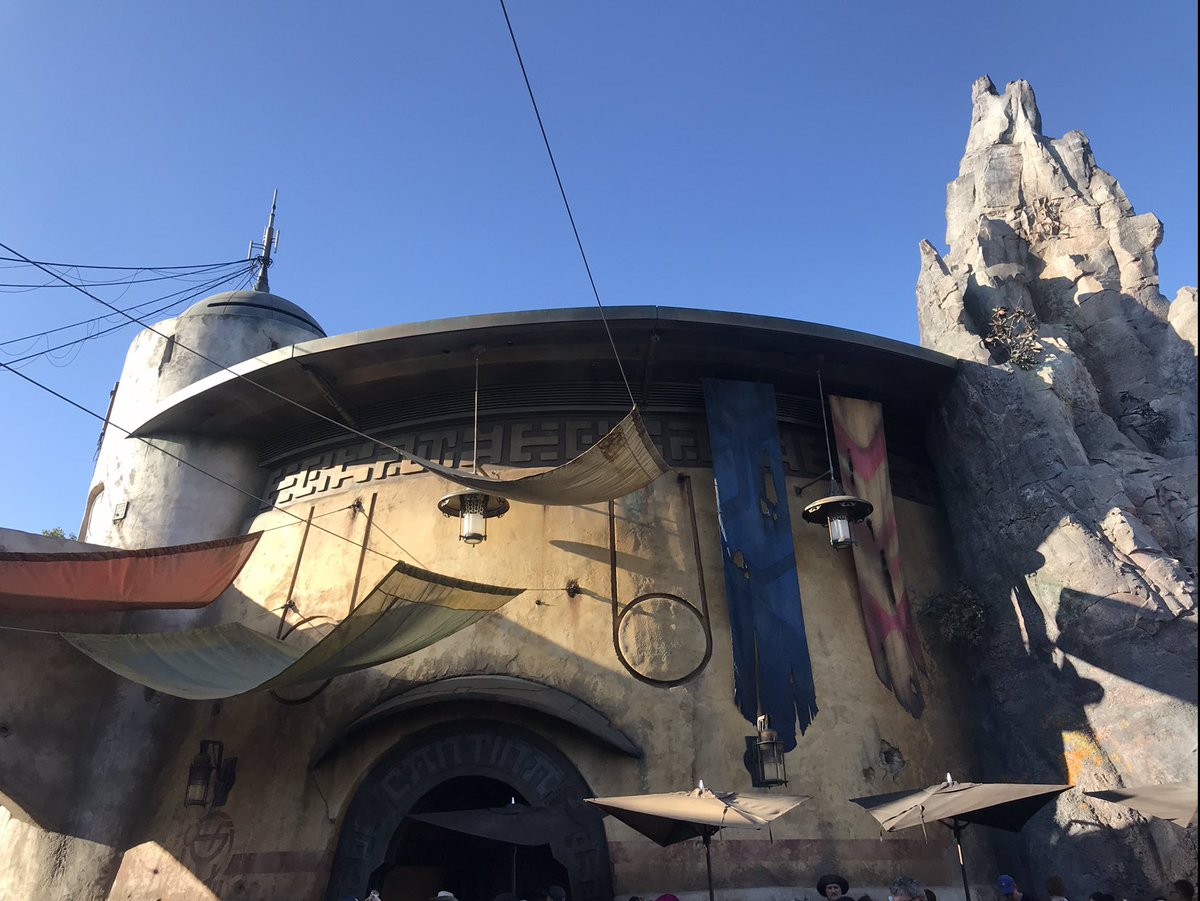 More Galaxy's Edge backstories: How did DJ Rex go from pilot to DJ at the cantina? Hint: Use the datapad inside the Cantina to find some of DJ Rex's memories.
The backstories extends to the 1,500 cast members – call them Batuuans – who applied and were selected from 30,000 Disneyland cast members. They were asked to create their own backstories as commuters to Black Spire. No one lives there. They could pick to be from one of three nearby commuter communities to match their personalities: eg Pika is a River community for hardy outdoorsy people.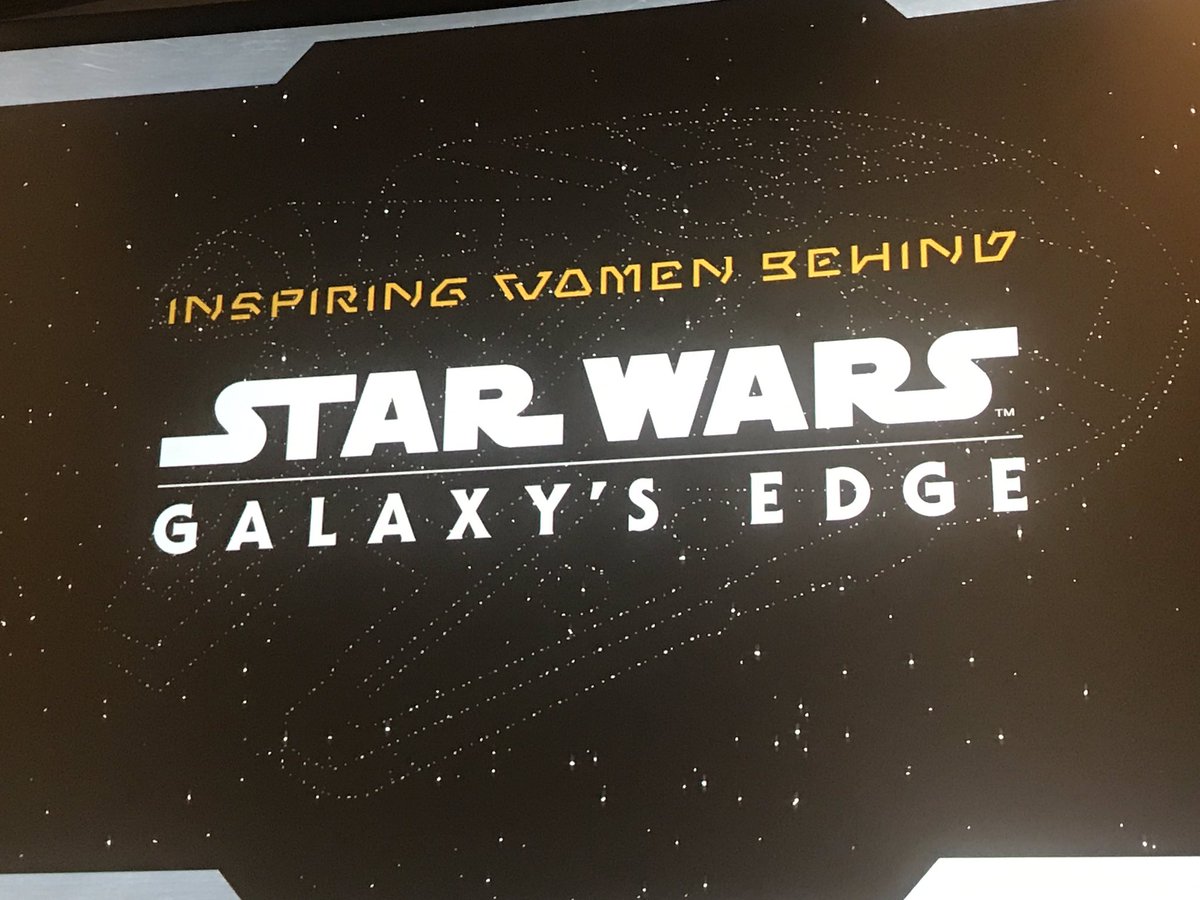 Park designers said they wanted to make Batuu feel like a real place with rich backstory, so that anyone could take their own camera phone and make their own story, like one father son did when Batuu opened.
Stories can continue to be told through Batuu, with potential tie ins to films, games, and more. Speakers hinted: Watch the datapad and Batuu for new content as Episode 9 comes to theaters, and as the Mandalorian and other Star Wars theme shows are released on Disney+.
"We haven't told all the stories yet in Batuu," one speaker said.
It will continue to grow and evolve – like Disneyland itself.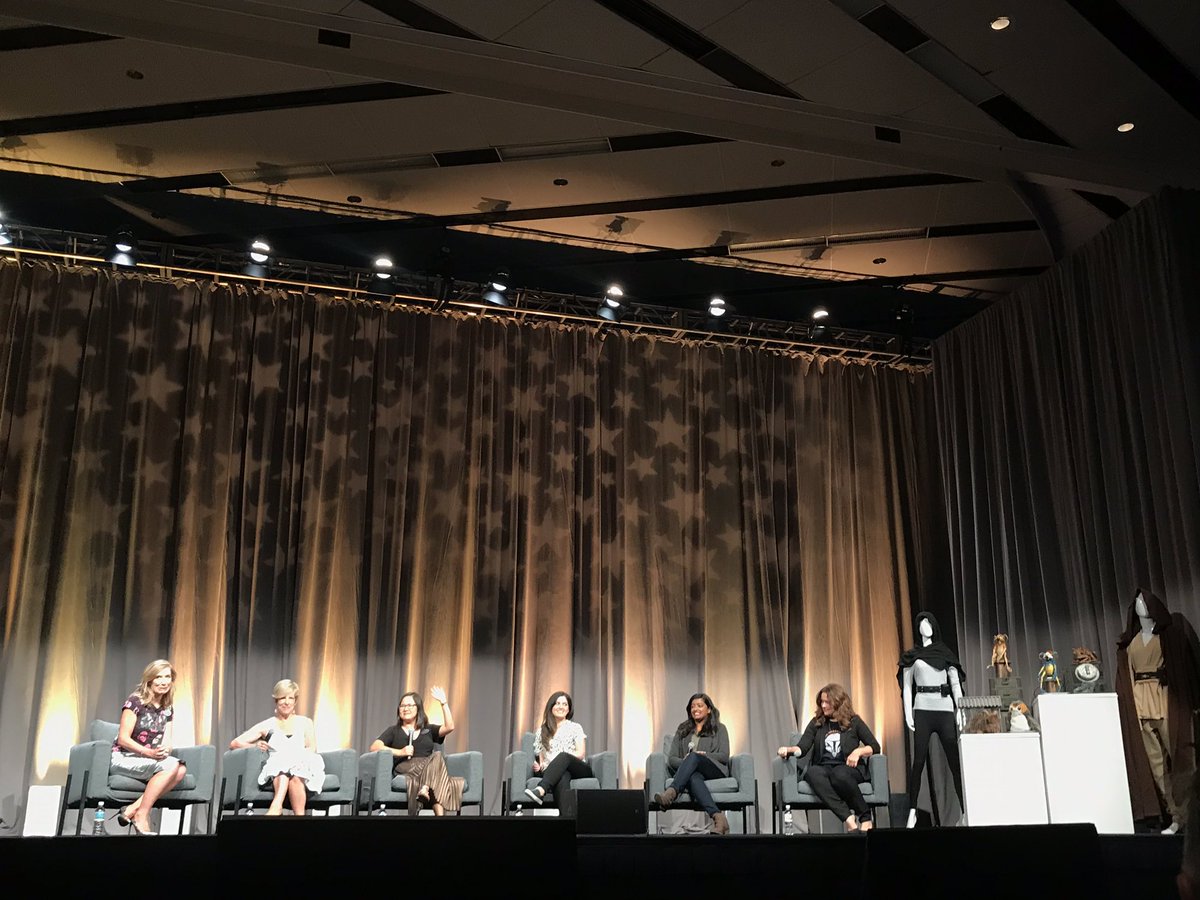 Batuu is starting to have effects on the rest of Disneyland, setting new standards for the park. For example, a more in depth guidebook, storytelling, and backstories are being developed for some other lands. Other lands may adopt new lingo, like Batuu's "Rising Suns" which means Good Day.