Buy and hold, but definitely buy, said speakers at our Bitcoin, Blockchain, Cryptocurrency, and ICOs panel at CTRL Collective Playa Vista.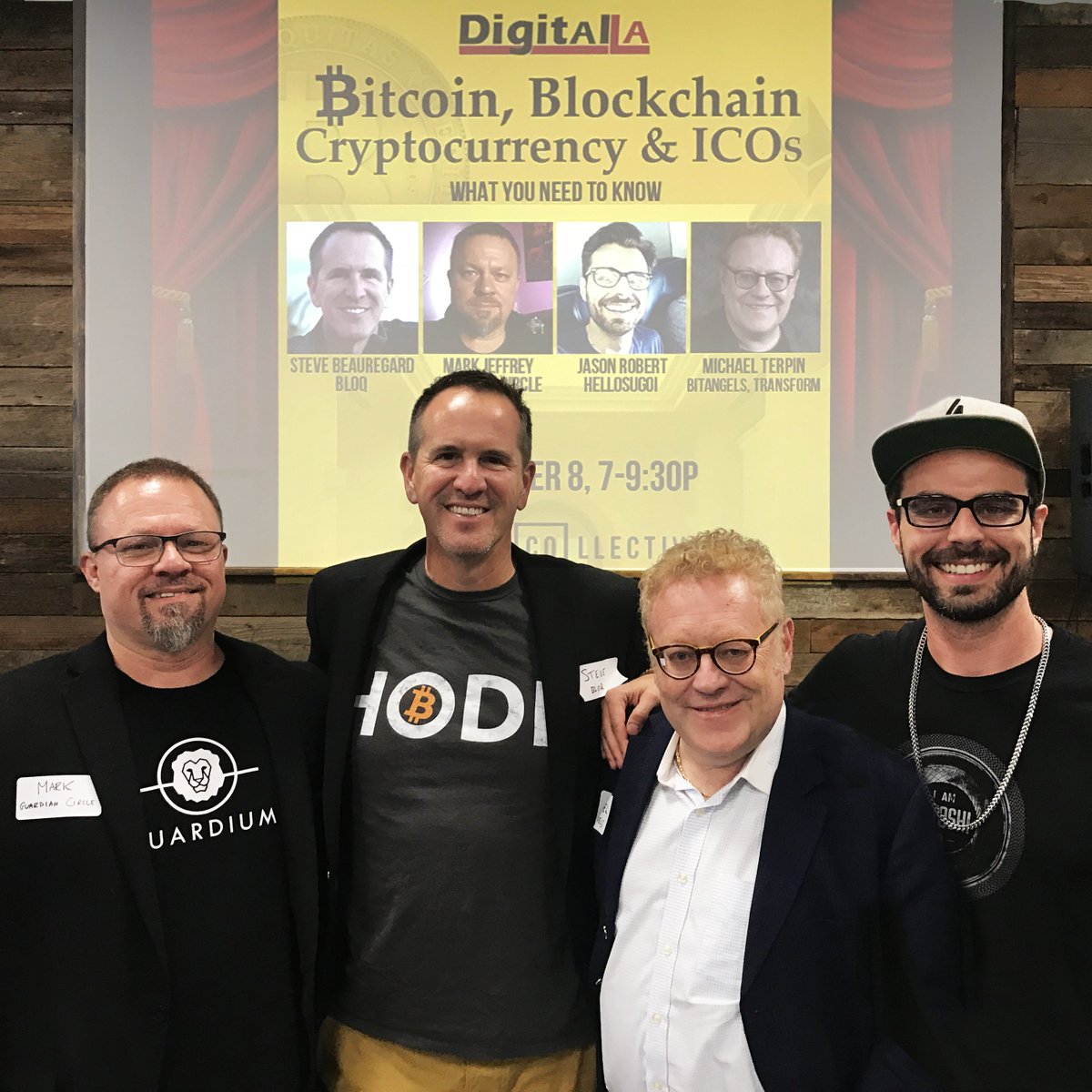 HIGHLIGHTS
BITCOIN, ETHEREUM and CRYPTOCURRENCY
How to Buy Cryptocurrency
– Coinbase to start buying and trading Bitcoin/Ethereum Add your utility bill to trade more
– Bitrix – multiple coins
– Itbit – dollars to Bitcoin acts like a bank in NY
– Local Bitcoins: IRL meetups
Hold or Sell: Should you daytrade cryptocurrency?
Most speakers suggested buying and holding. The cryptocurrency market is too volatile for most people to profit. Just believe in crypto overall and buy and hold.
"I'm a fan now of buying and holding," said Steve Beauregard of Bloq.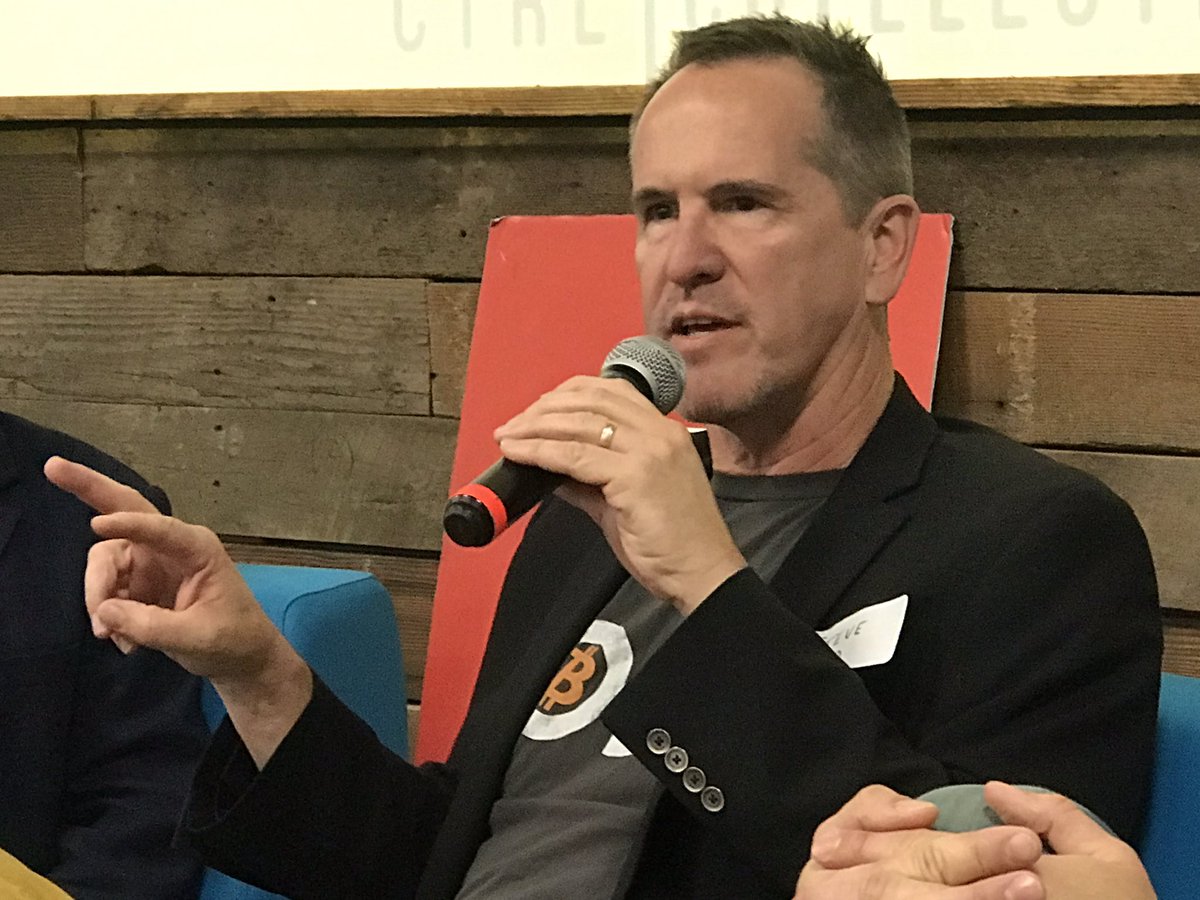 Steve Beauregard of Bloq even wore a HODL T-shirt.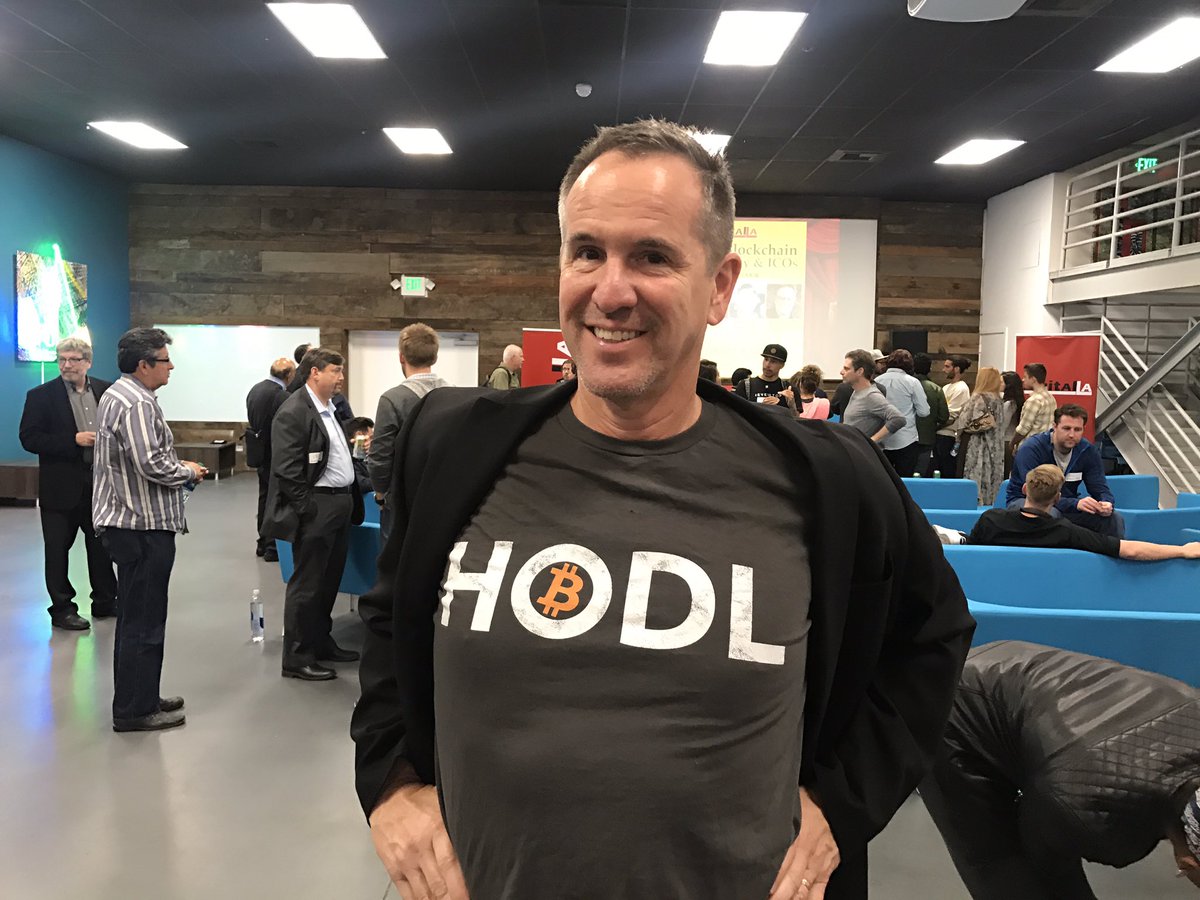 "HODL – Hold on For Dear Life," said Jason Robert of HelloSugoi.
"Never sell 100% of anything," said Michael Terpin, quoting William Quigley. "The upside is tremendous for the coin to build a community."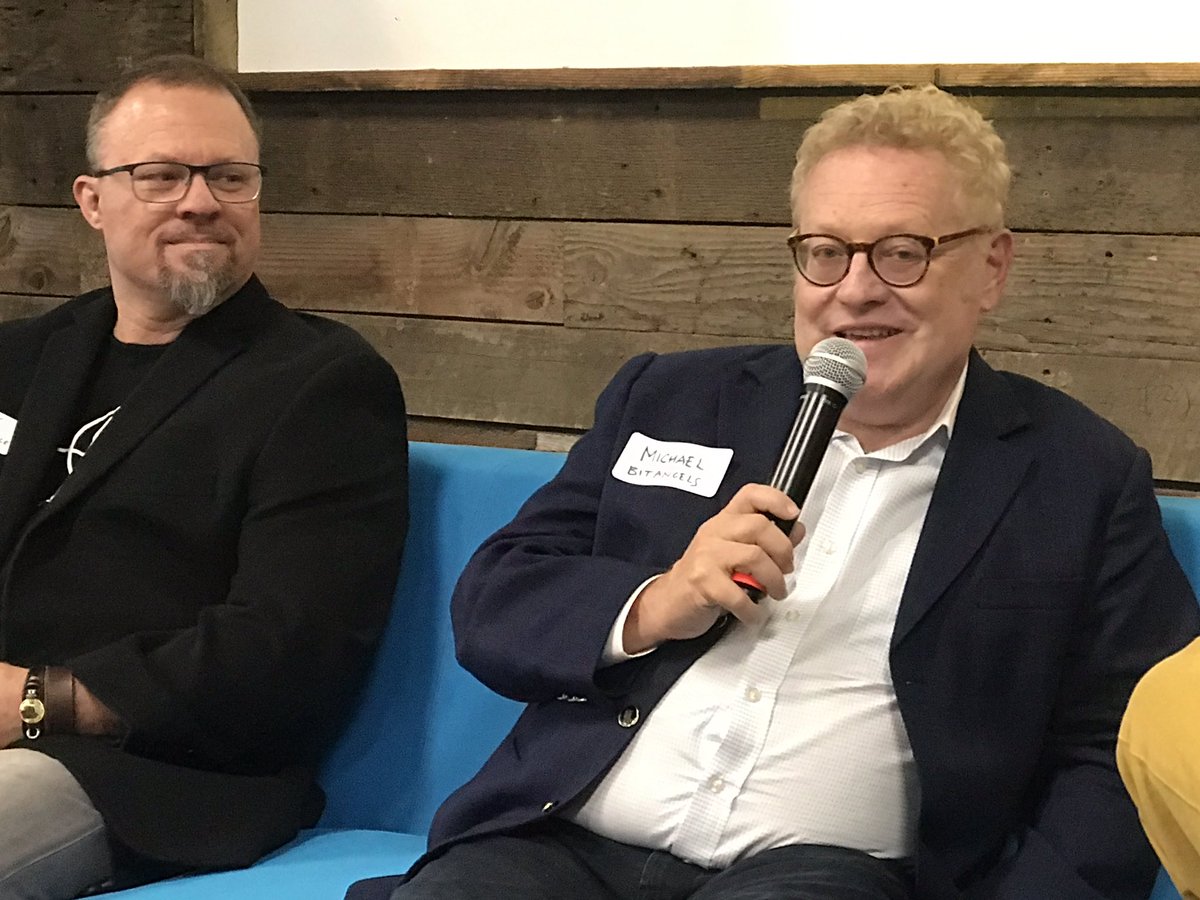 Cryptocurrency news sources
– Coindesk covers major news. Follow it to start to absorb crypto knowledge.
– Corporate acquisition/ merger / confidence
– CryptZero Omar YouTuber covers Ethereum events
– ICO Countdown
– Track daily prices of top cryptocurrencies at http://coinmarketcap.com
Bitcoin 101
– Get smart at Bitcoin basics with this Wikipedia article
– Read Mark Jeffrey's books BITCOIN EXPLAINED SIMPLY (2013) and THE CASE FOR BITCOIN (2015)
– Read Bitcoin for Dummies
Cryptocurrency is popular internationally
BLOCKCHAIN
Blockchain can be used in many industries beyond cryptocurrency.
Blockchain can be used in any industry where you need validation of a transaction like Cryptocurrency, ticket, auto, medical records, etc with discrete actions.
"There isn't an industry that can't be disrupted by the Blockchain." said Michael Terpin of BitAngels.
There are several blockchain applications for entertainment.
"Inefficiencies in entertainment industries are numerous. Artists are creating value and they are often the last to get paid," said Jason Robert, a music artist who founded HelloSugoi, which uses blockchain for concerts, music performance, and other events.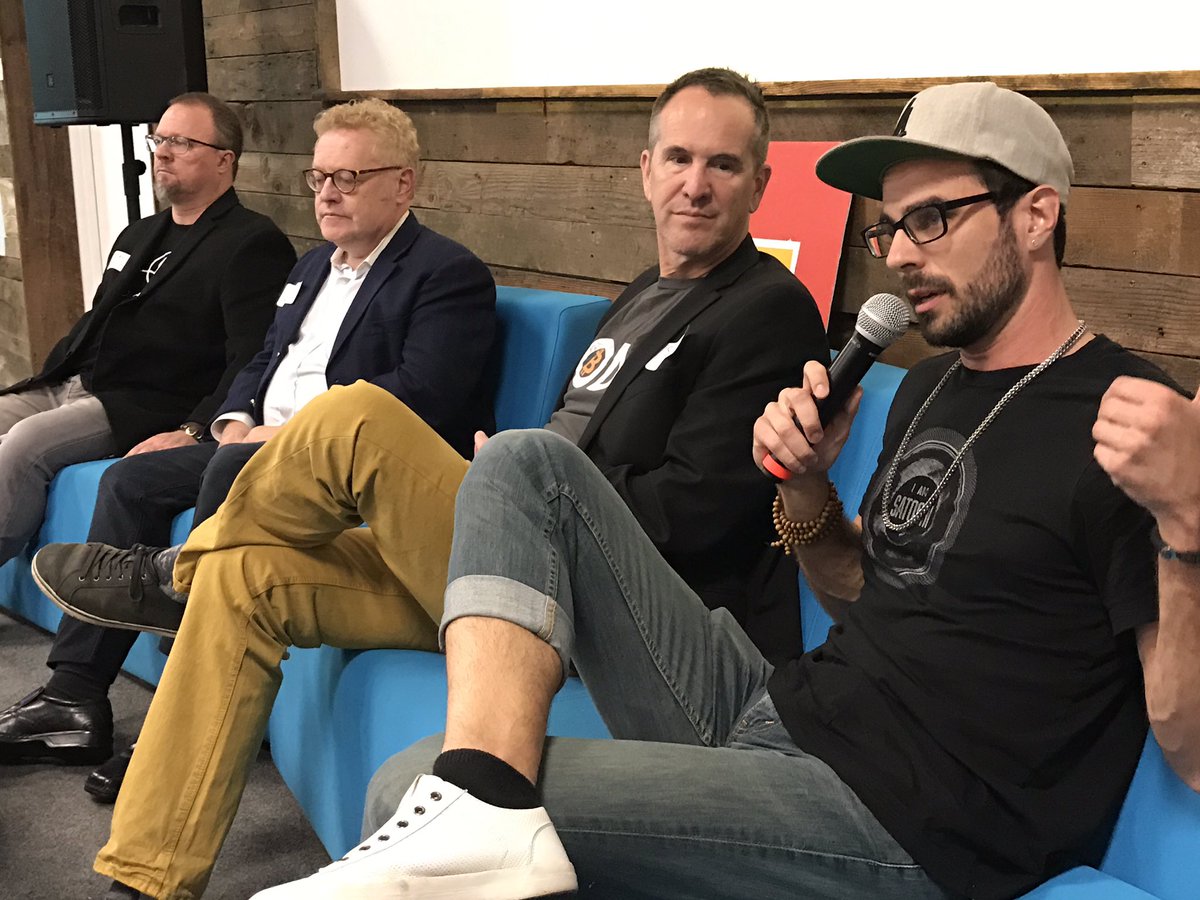 Blockchain can be used in the following industries:
– Movies/Video Conent: Let creators of content get paid directly for it, cutting out the middlemen (agents, studios)
– Music: Artists can sell and get for music directly without intermediate payment services
– Tickets: Event organizers can sell tickets directly without Eventbrite, Paypal percentages or scalpers
– Real Estae: Propy lets you buy/sell real estate; the deed is exchanged via buyer seller via blockchain
– Adult: Spankchain lets people privately acquire adult content
– Supply chain management: Bloq, Vchain. Huge business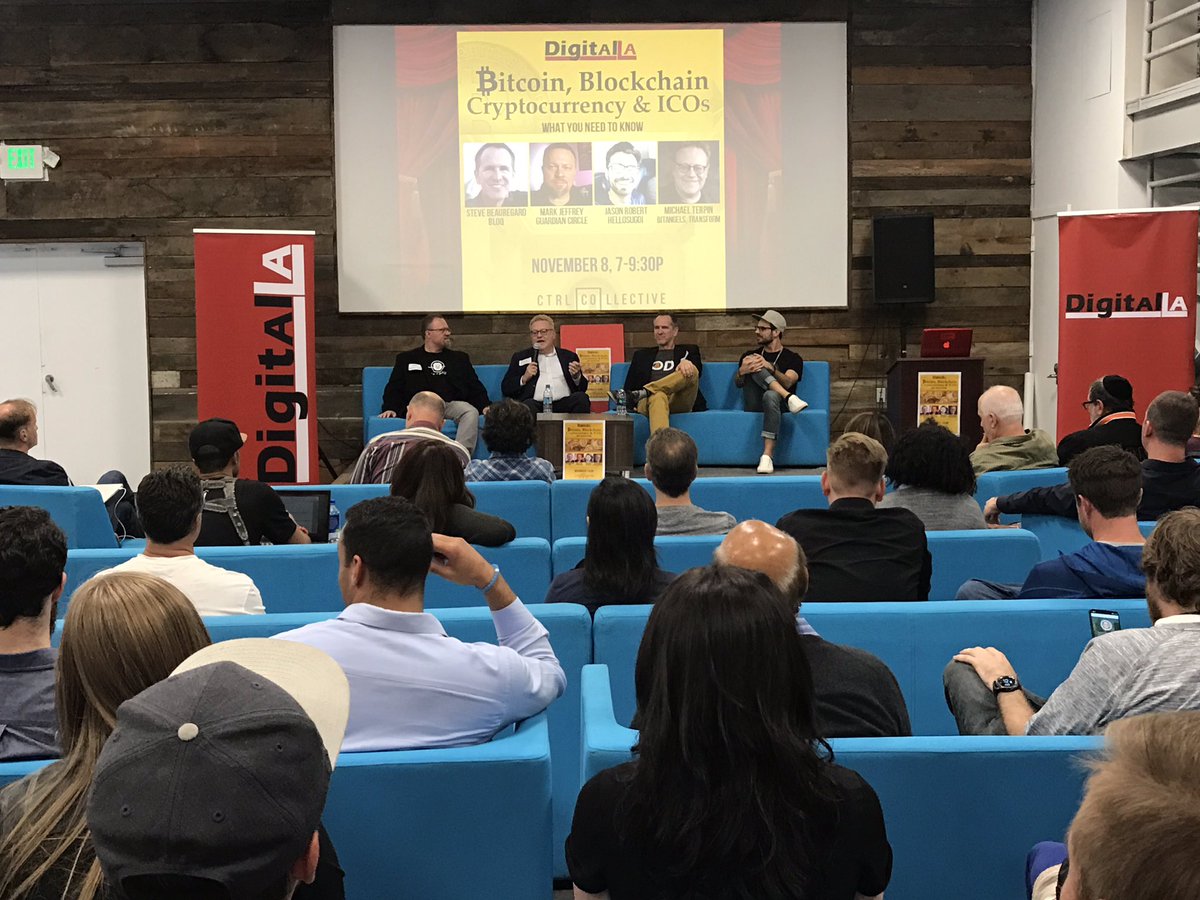 ICOs
Should you ICO? Ask these questions first:
– Identify a problem: Is your ICO currency solving a real problem
– Identify why you can't use an existing currency
– What's the cycle of use? How often would people use it? When? How?
How to ICO
– Find pre-sale investors
– Do road shows to generate support, especially visiting international investors which like ICOs. ICO investors  are popular in Gibraltar, Cayman Islands, and other locations.
– Work with ICO marketing and PR firm
Mark Jeffrey decided to create his own ICO coin for Guardian Circle, an app that lets people summon for emergency help. Mark decided to use cryptocurrency for secure private transactions. But since Bitcoin and Ethereum can have transaction delays, and Guardian Circle is for immediate emergency help, he decided to create his own coin. He is currently doing the road show.
Investing in ICOs
– Do your research and beware: there's a lot of hype, some ICOs are fake, and worth nothing after investors cash out
– Why is the coin needed? If it is solving a problem, then it makes sense
Thanks to CTRL Collective for hosting!
Thanks to our speakers!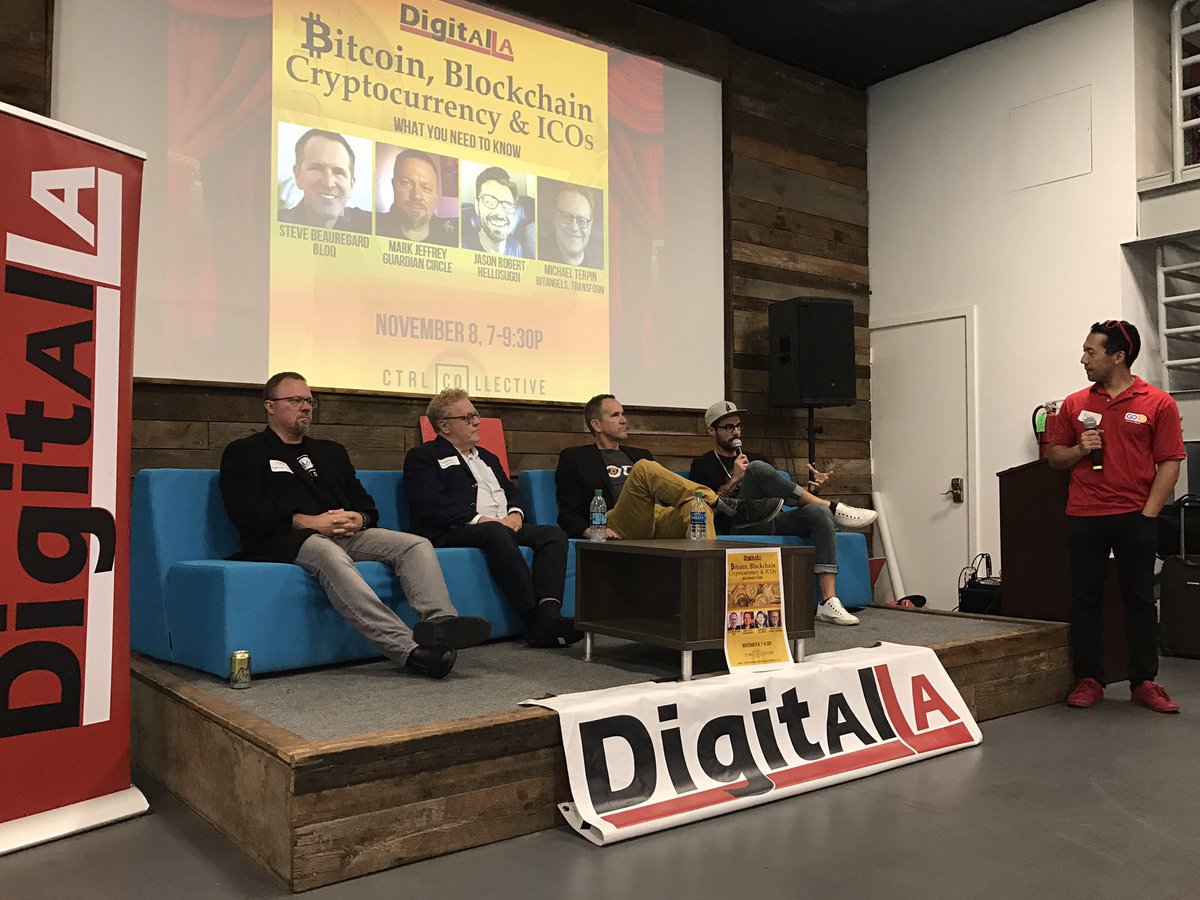 – Steve Beauregard, Bloq, Partner and Chief Revenue Officer. Steve is responsible for communicating the company's vision and transforming that vision into a long-term strategy for pioneering new blockchain markets and opportunities for enterprises and new economy token ecosystems. He is also founder of GoCoin, the high transaction volume blockchain payments platform. @bloqinc
– Michael Terpin, BitAngels, Chairman; Transform Group, CEO. Michael Terpin co-founded BitAngels, the world's first angel network for digital currency startups (2013), the Dapps Fund, the first digital currency fund and one of the largest investors in the Ethereum presale (2014), the Bitcoin Syndicate on AngelList (2015), bCommerce Labs, a cryptocurrency incubator fund (2016), and heads up the ICO investment committee for Alphabit Fund (2017). In addition, Terpin is founder and CEO of Transform Group, the world's leading PR and advisory firm for blockchain companies, and producers since 2014 of the leading blockchain investor conference, CoinAgenda. Previously, he founded and sold Marketwire (now owned by NASDAQ), for which he was a finalist in the Ernst & Young Entrepreneur of the Year Award.
– Mark Jeffrey, Guardian Circle, CEO and Founder. Mark published two early cryptocurrency books: BITCOIN EXPLAINED SIMPLY (2013) and THE CASE FOR BITCOIN (2015). He is currently producing the Guardium token sale (global decentralized emergency response) which just won the d10e: Gibraltar ICO Pitch Contest. @markjeffrey @guardiancircle
– Jason Robert, HelloSugoi, CEO and Co-Founder. HelloSugoi is an event ticketing platform built on the Ethereum blockchain. Jason manges company operations, drives product development, and formulates market strategy. He also develops key partnerships with event organizers, artists, and investors and leads brand awareness by leveraging social media, speaking engagements, and blockchain Meetups. @hellosugoi