Blockchain is expected to disrupt dozens of industries. But where will the blockchain developers come from to power this change? Where are the blockchain developers?
Our expert speakers described how to find, work with and pay blockchain developers at our Digital LA – Blockchain Developers panel. It's the first panel focusing on how to find, train, pay and be a blockchain developer in the LA area.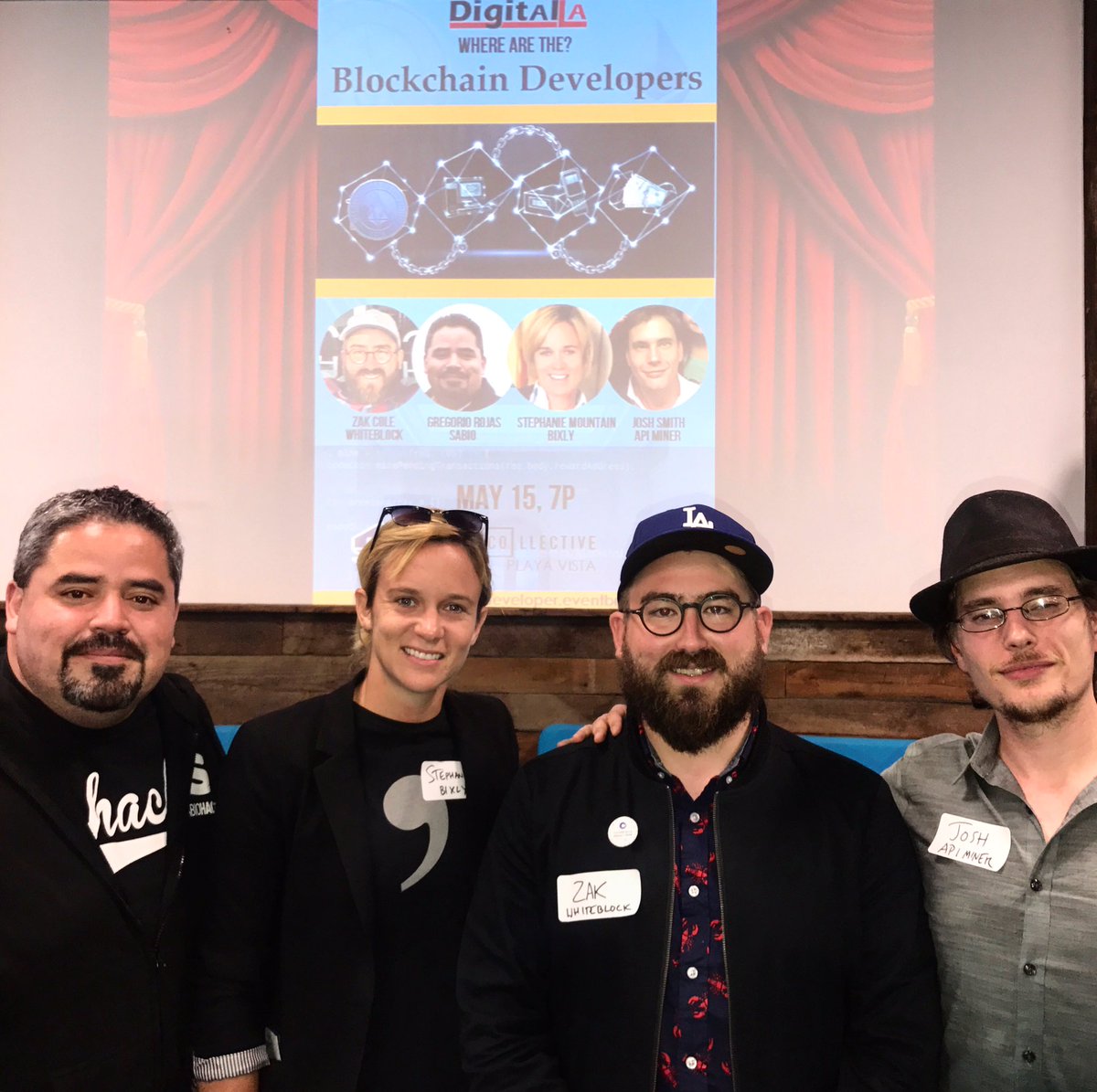 Watch our Facebook Live video where speakers answered "Where are the blockchain developers?"
HIGHLIGHTS
Where are the Blockchain Developers?
Blockchain developers are typically developers who've started to teach themselves languages related to blockchain, like Solidity and Vyper, that relate to smart contracts, stack overflow, etc.
They typically are developers teaching themselves in their homes. Or at work, if they're working for a blockchain startup.
Blockchain is relatively new, so there aren't a lot of meetups, events, directors, etc. focused on blockchain developers yet. (That's why we organized this event!") So you can try to find them via the following:
 
How do you find Blockchain Developers?
Hire a Developer Firm
Several developers in LA have added blockchain expertise.
– Whiteblock does blockchain development
– Sabio builds MVP products, including blockchain recently
– Bixly has more than a decade of development experience, a development team in Fresno with offices in LA and OC, and has started to work on blockchain projects.
Find Independent Developers Online
Find indie blockchain developers on GitHub and LinkedIn, searching for languages key words (below), not necessarily blockchain. Many people are adding blockchain expert to their resume, without having any real experience beyond reading some articles, said Zak Cole, Whiteblock CTO.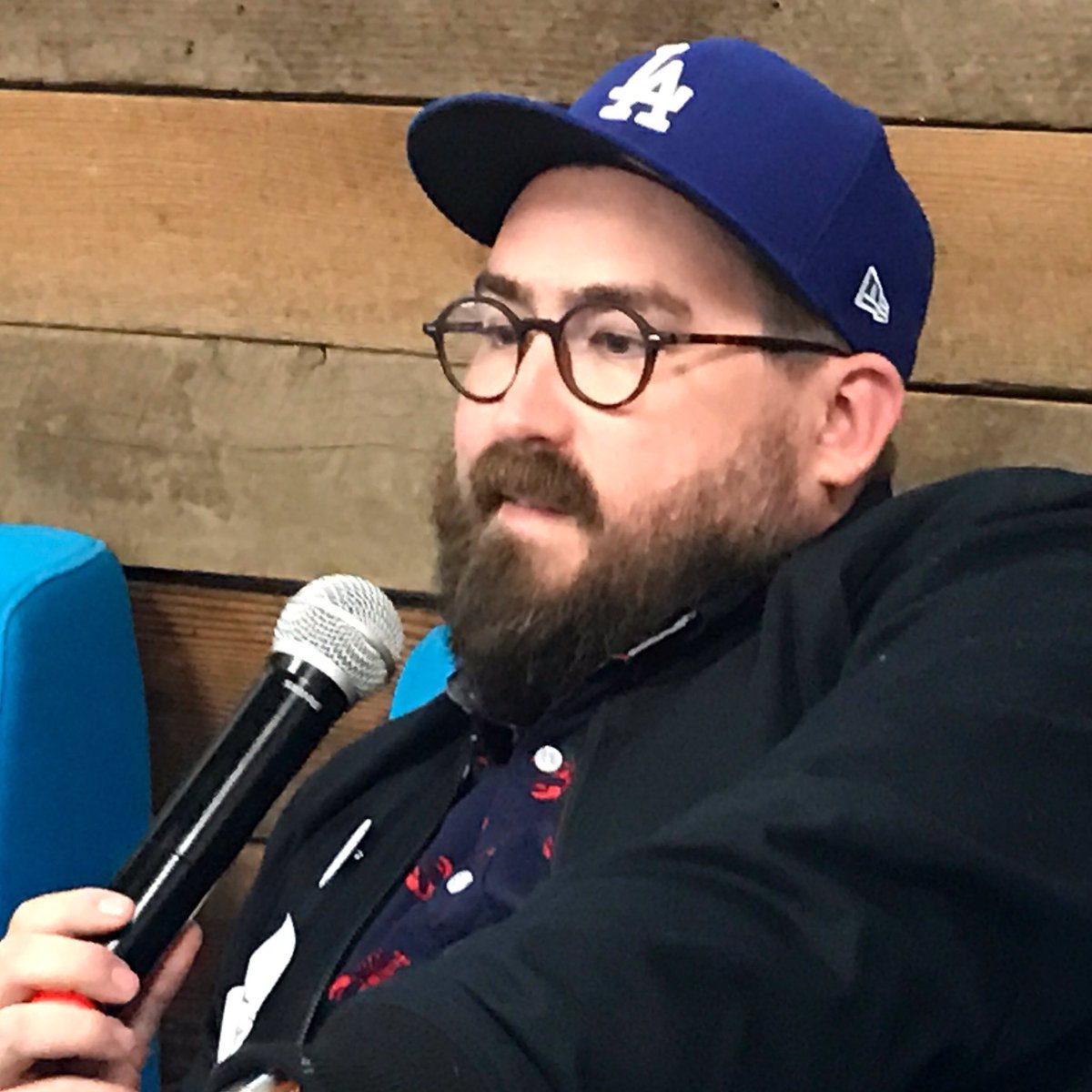 You can also meet developers on Telegram, and some online Facebook groups, or looking on Twitter for people tweeting about certain topics.
When you find someone with experience in blockchain, review their code, and interview them to ask about their projects. See if they are really using blockchain, or not. If you don't know how to code, ask or hire a tech person / CTO review it.
Universities
– UCLA Viterbi Engineering School has organized blockchain events
– UCLA Blockchain Lab organizes events
– Stanford has blockchain events
– Berkeley@Blockchain
Note that these programs, like blockchain itself, are relatively new, and sometimes students don't get enough hands-on experience in the classroom, some speakers said.
Training Courses
– Sabio offers a blockchain developer bootcamp, where people can learn how to code with blockchain. Courses are offered in LA and OC, said Gregorio Rojas, Sabio Co-Founder and CTO. Visit http://sabio.la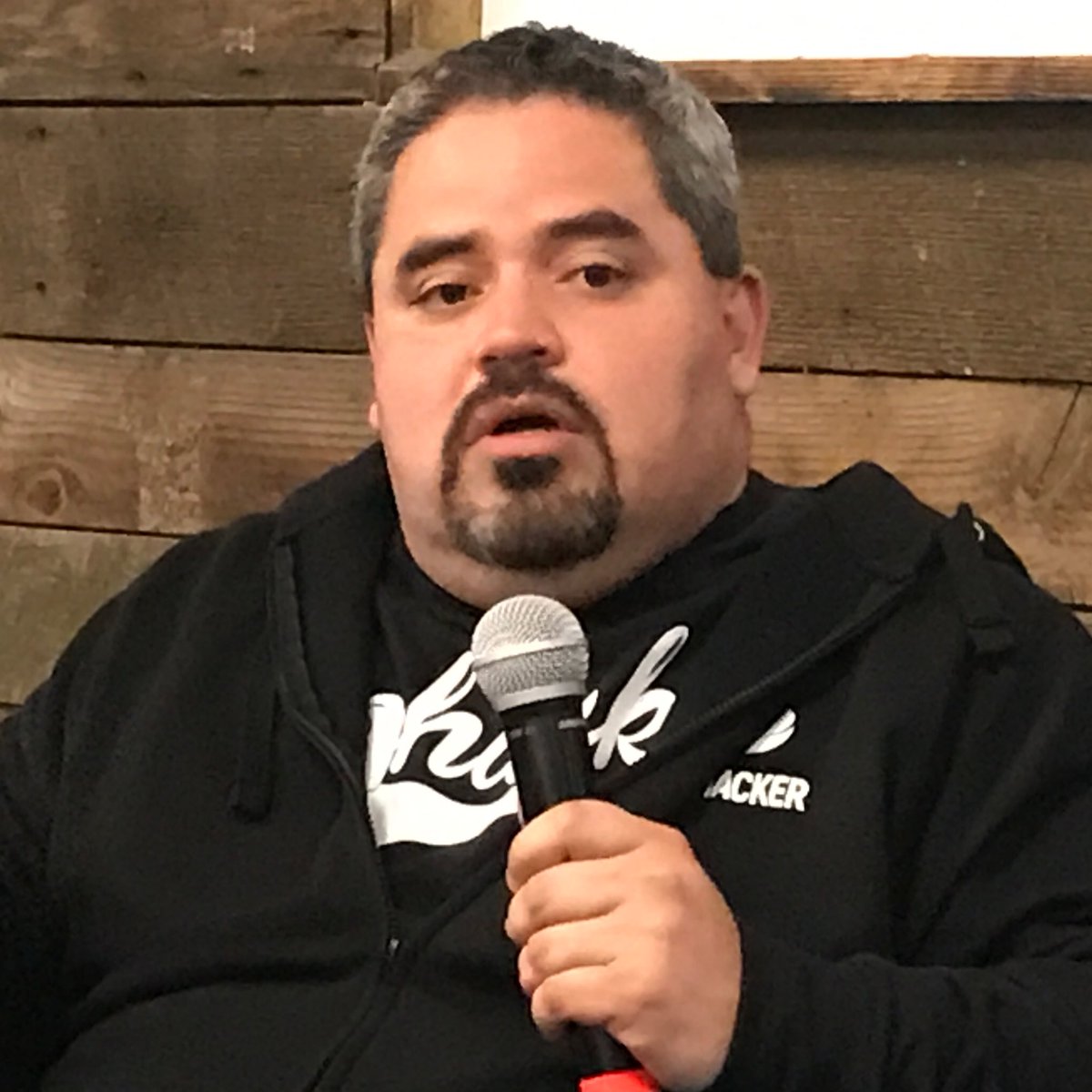 Events
Blockchain developers are usually teaching themselves blockchain, but they do attend crypto/ blockchain related conferences and panels in and around LA.
– Conferences: StartEngine ICO Summit, Crypto Invest Summit, Silicon Beach Fest
– Panels: Digital LA blockchain related events, and several other organizations blockchain events, listed in the Blockchain Beach newsletter or WeAreLATech calendar. OC also has some events.
While blockchain developers do spend a lot of time coding, it's important to continue to come to networking events and meet people to keep up on new ever-changing technologies, and work on projects, said Josh Smith of API Miner.
"Your network helps define the value you give and can get," Smith said.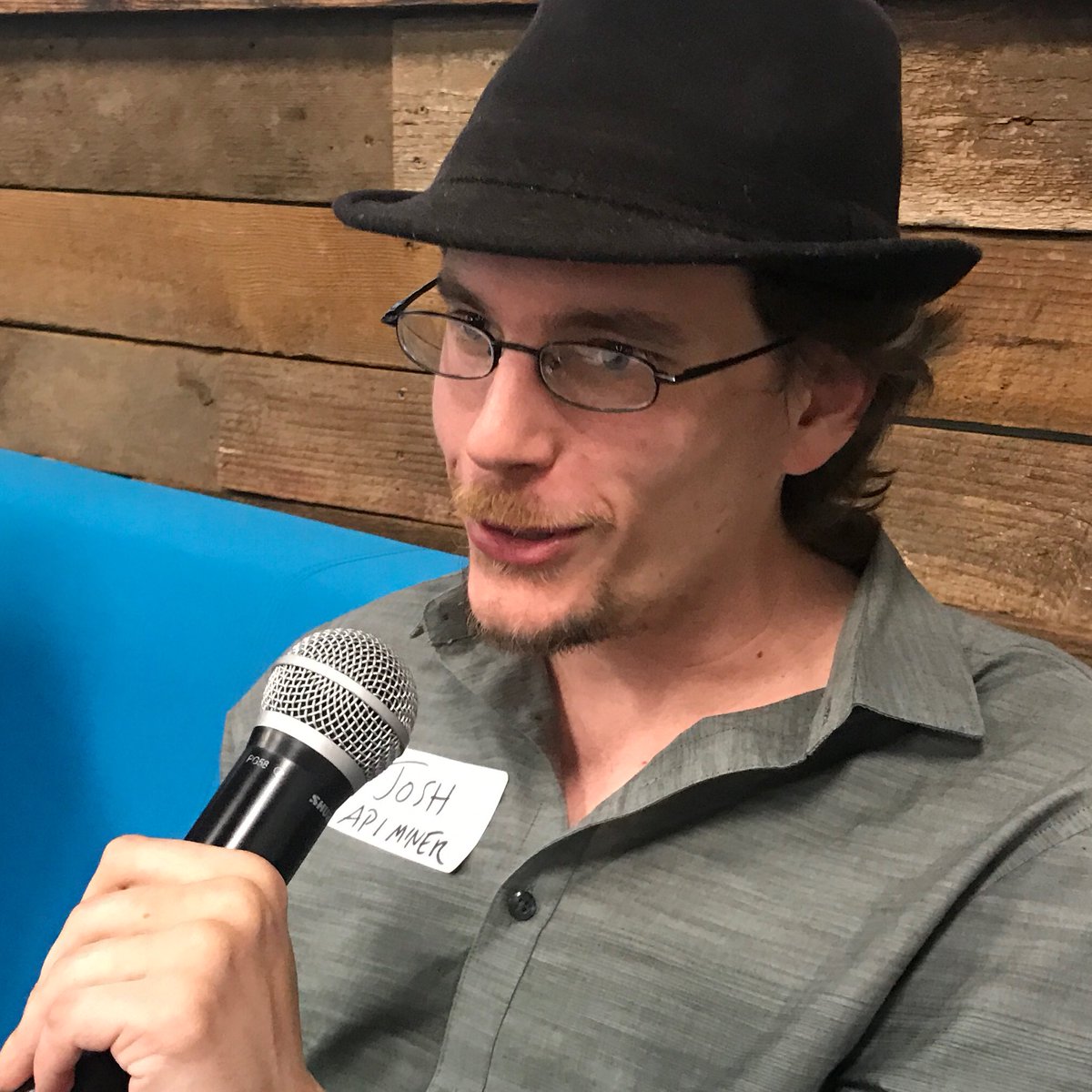 What languages to blockchain developers use?
Look for developers with experience in:
– Solidity and Vyper are for smart contracts
– Quantstamp tests Solidity projects
– Go language used for Ethereum development
– Parity
– JavaScript
– Python
– C
How do you pay blockchain developers?
Most blockchain developers preferred to be paid in fiat (straight cash) cuz they got bills to pay, and token/ICO markets are volatile.
If the blockchain is related to tokens sales and ICOs, blockchain developers are usually given an additional bonus allotment of token value to incentivize their work and put "skin in the game," but not as a substitute for cash.
A few developers who've accepted payment as majority token, have done very well if the ICO goes well, but this is the exception rather than the rule.
Local vs International Developers?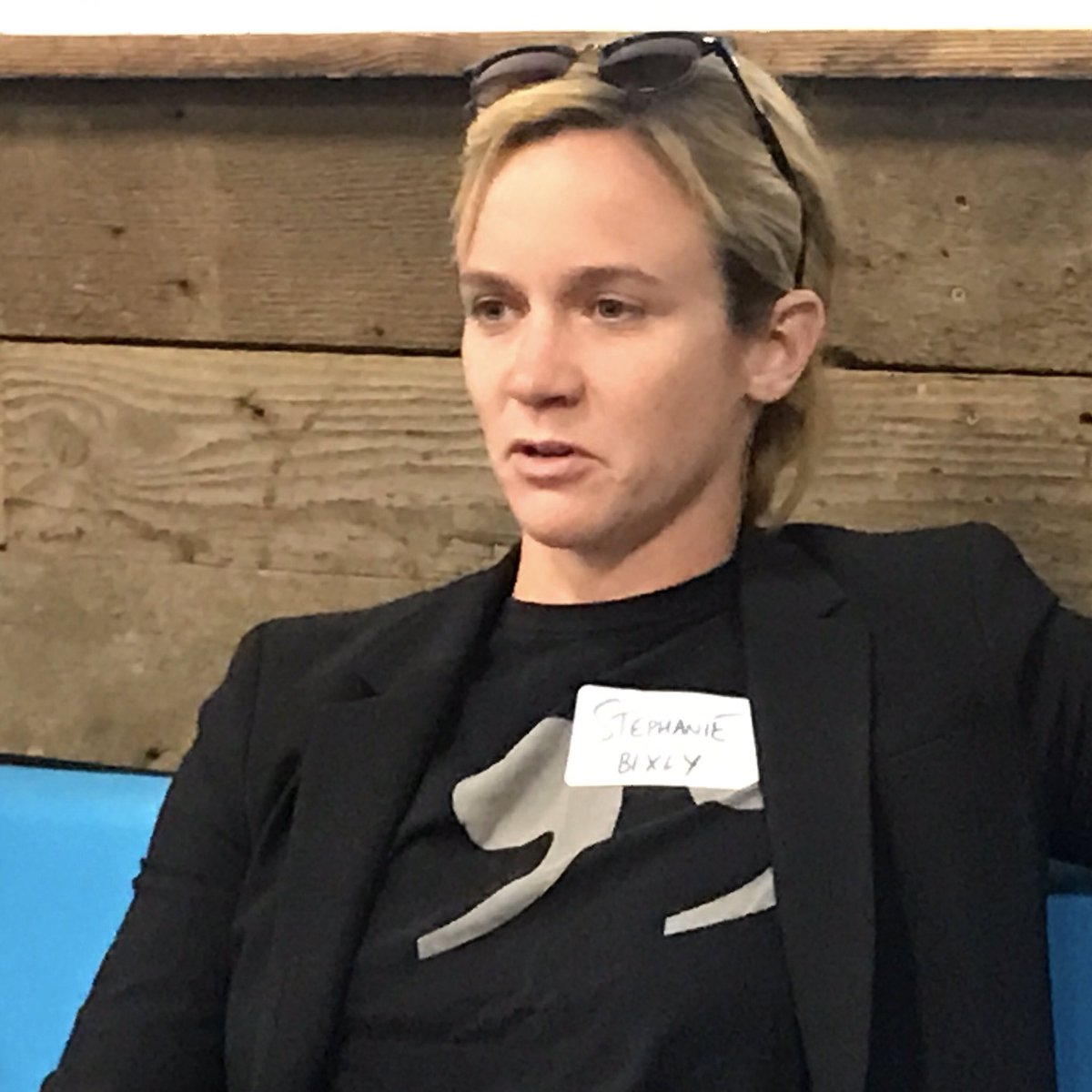 It helps to have local developers rather than international developers, said Stephanie Mountain, Bixly Business Development. Blockchain concepts are often technically difficult, and it's a relatively new field, to it helps to meet with locals in person to discuss a project and make changes.
Thanks to our speakers!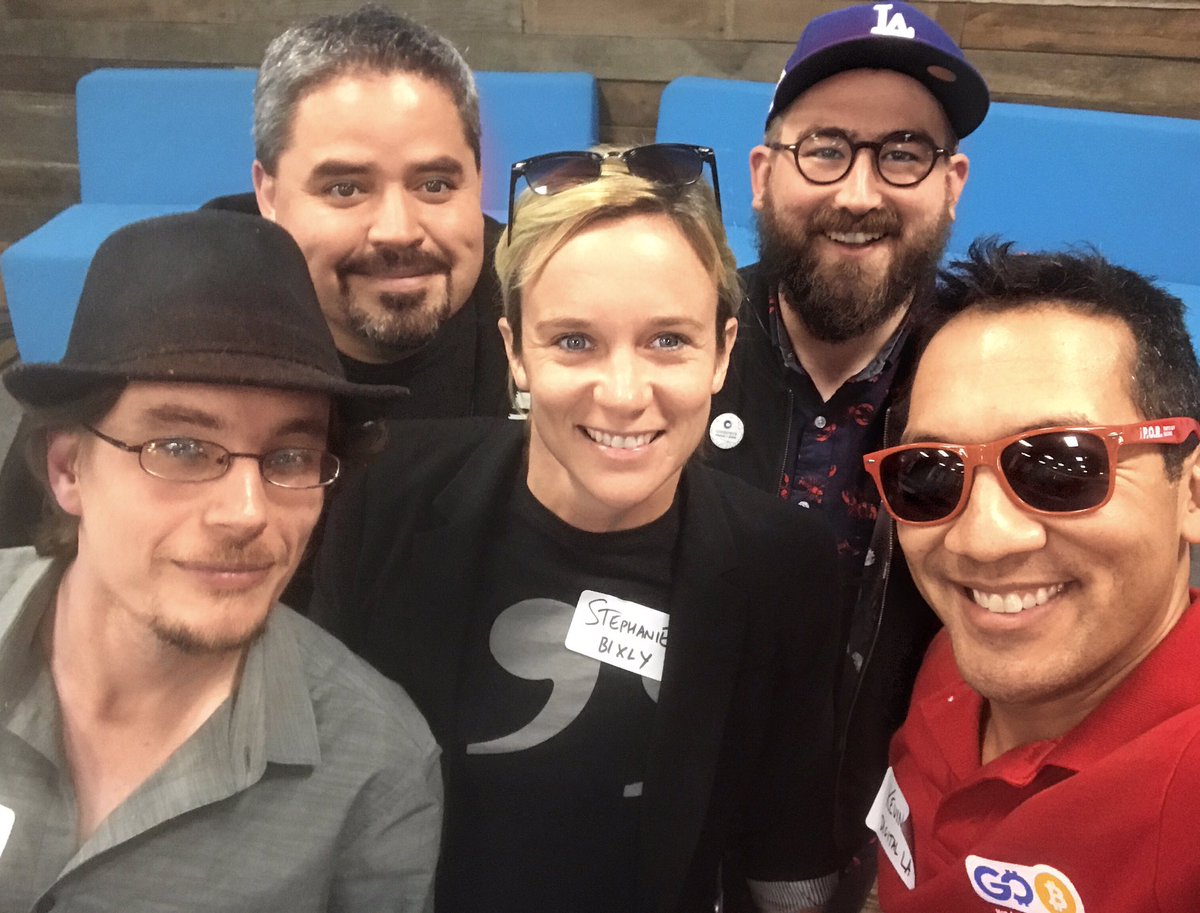 – Zak Cole, Whiteblock, CTO. Whiteblock is a performance engineering company for blockchain technologies. The Whiteblock testing solution provides blockchain engineers, architects, and developers a scalable, precise, and deterministic method of validating the performance of distributed applications, changes to blockchain infrastructure, protocols, and consensus algorithms prior to deployment. @whiteblockio
– Gregorio Rojas, Sabio, Co-Founder, CTO. Sabio builds MVP's for local startups and companies while providing first in class developer training in the Los Angeles and Orange County areas. Sabio recently added blockchain developer classes to its offerings. @wesabio
– Stephanie Mountain, Bixly, Business Development. Bixly is a full-stack design and development agency based in southern and central California. Clients include companies like Google, Sony, and Lockheed Martin. @bixlydjango
– Josh Smith, API Miner, CEO. Blockchain developer on Dacsee, VEZT, Ego Coin, and several other blockchain startups. Solved batch overflow issue for international exchanges
Thanks to CTRL Collective for hosting!
Thanks to our sponsors:
Sabio is one of the oldest and most respected coding bootcamps in the country, having been founded by tech industry innovators, and today taught exclusively by experts from companies like Fox, Gamefly, Stack Overflow, TMZ and UCLA. Unlike other bootcamps, Sabio's instructors go through an intensive vetting process, and must be executive or C-level executives before teaching in a classroom. Sabio offers a variety of opportunities including Full Stack Immersive Bootcamp in Node or .Net as well as a Cybersecurity Program and Blockchain. Sabio is one of the few bootcamps in California to be approved by the state. Once you are a part of the Sabio family, you belong to a special group of people who will support you in your career long after you leave our classrooms. http://sabio.la @WeSabio
CTRL Collective is a collaborative community space with monthly open desk or private office availability at its locations in Playa Vista, Downtown LA, Pasadena, and Denver. If you're interesed in a tour, contact doug@ctrlcollective.com