Hollywood talent and LA agencies and at tech companies represented at the annual Cannes Lions international festival of creativity held June 17-21 in Cannes, France.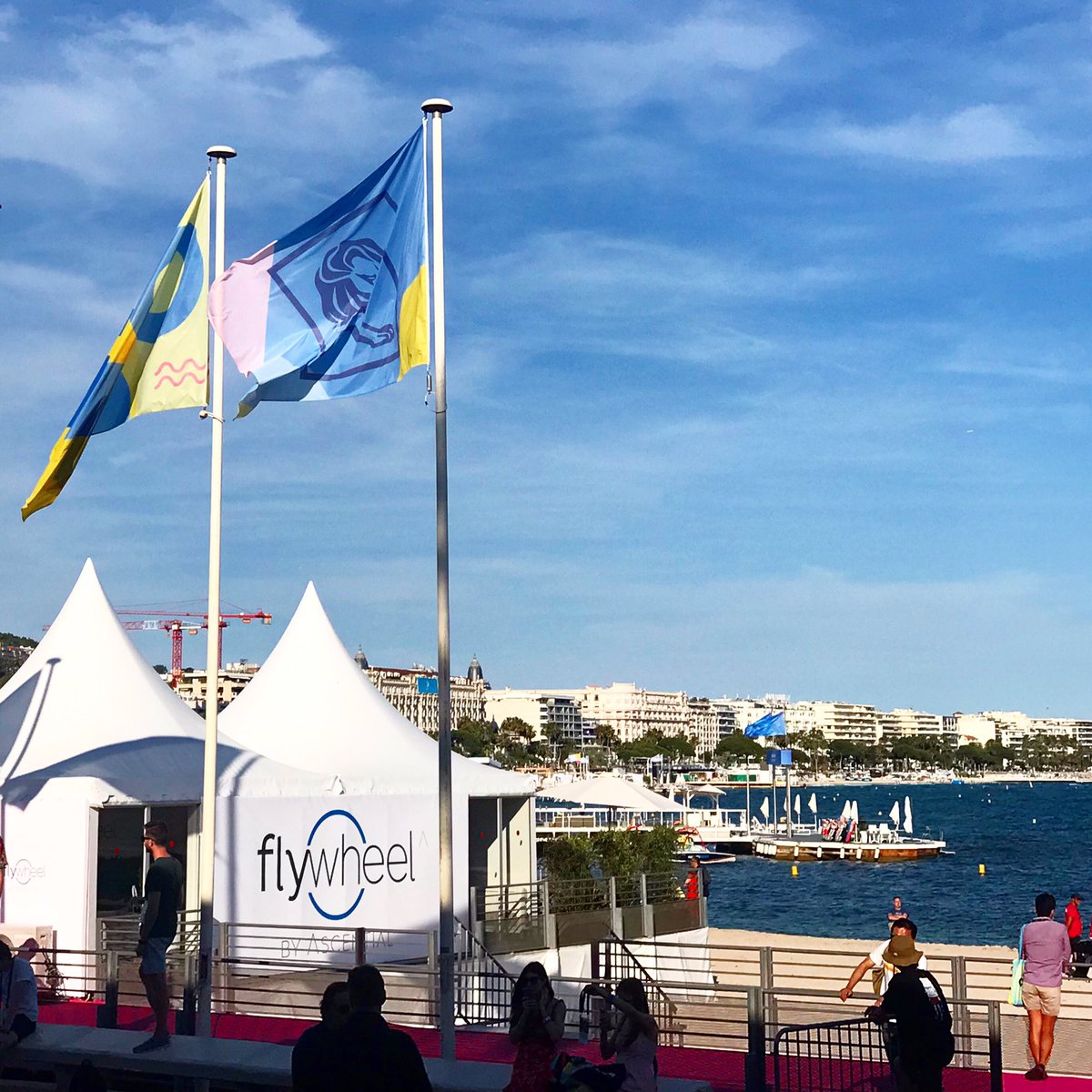 The annual conference included dozens of panels, workshops, nightly awards shows and exhibits featuring nominees.
Cannes Lions was initially held a month after the Cannes Film Festival to honor the marketing campaigns associated with films. The festival has since expanded to include creative campaigns for short film, digital, mobile, influencers, immersive, and dozens more categories.
Hollywood 
Jeff Katzenberg, who received a Media Person of the Year award. He has also won at the Cannes Film Fest. He thanked the advertising and marketing execs in the audience, praising them for being masters fo short form Storytelling, just as he plans his Quibi for premium short form.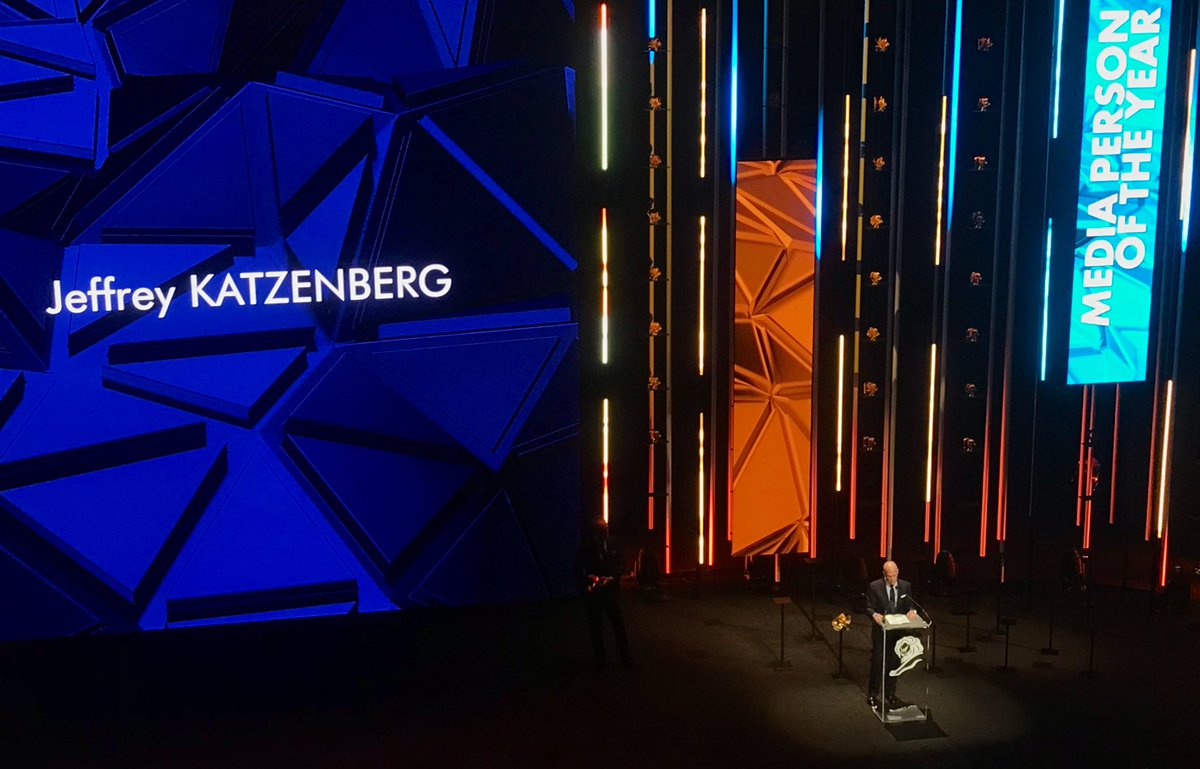 Shonda Rhimes spoke on Dove's panel discussing partnering with Girl Gaze to create 500 photos of more diverse women in Getty Images.
"Get comfortable with being uncomfortable," Rhimes said. She added that if everyone in your boardroom looks like you, everyone creating your ad campaigns looks like you, that's a problem. Hire more diversity.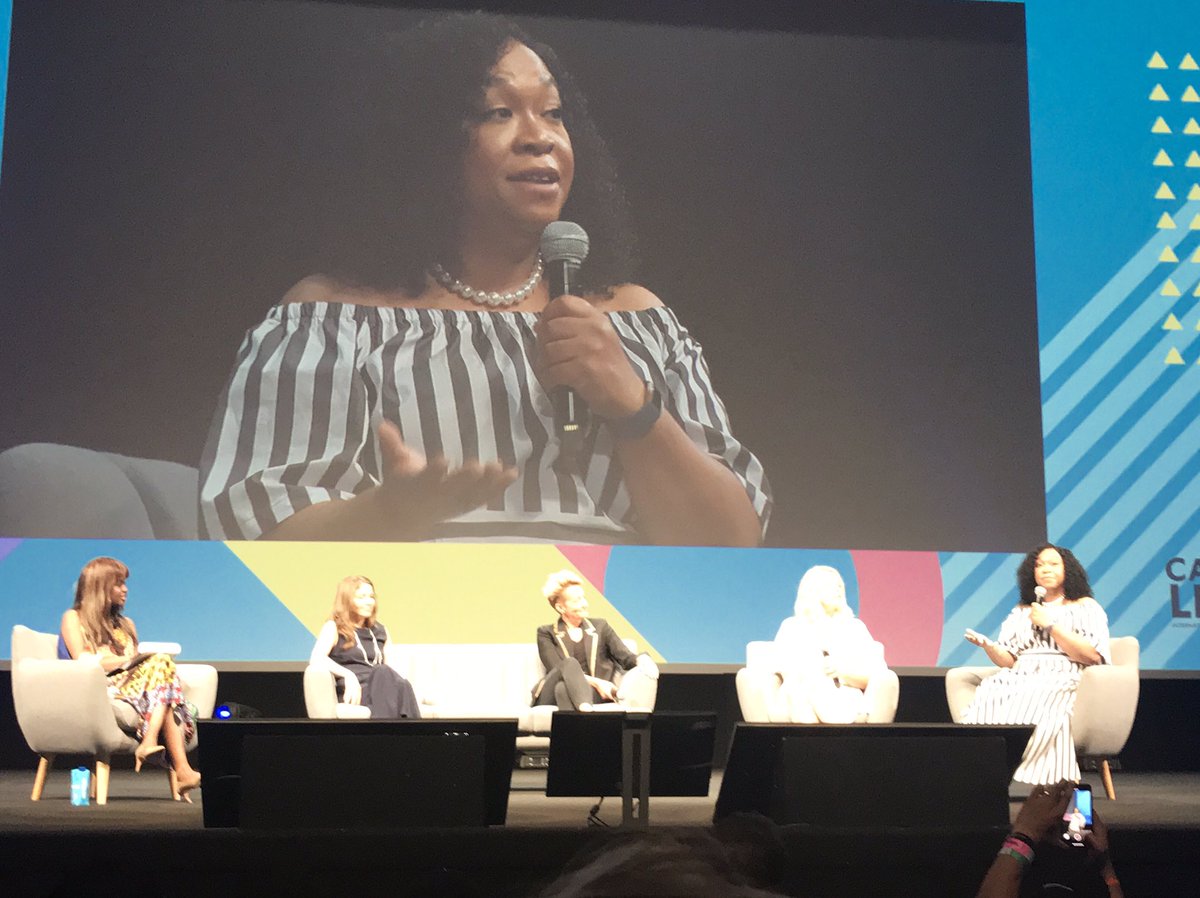 Anyone can access the Dove – Getty Image database of more than 5000 photos by visiting http://gettyimages.com/showus 
'I'm in bliss,' said actress Laura Dern, describing working with other women on Big Little Lies at the Vanity Fair panel. 'To have that experience is extraordinary' on cast with 6 complicated and funny female characters. She praised HBO on working collaboratively with actors.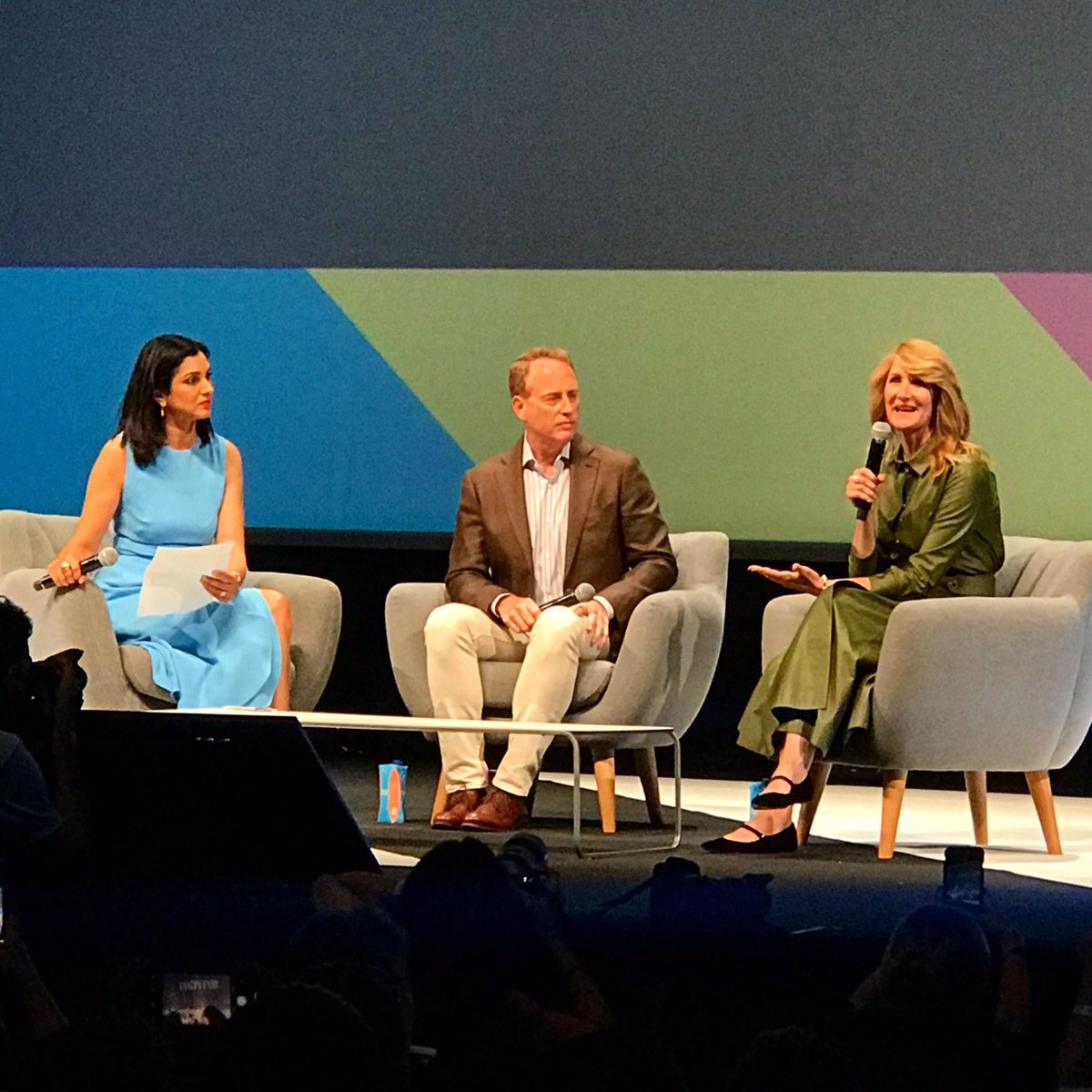 Katie Couric moderated a panel with P&G exec and John Legend, on how brands partner with celebs when they have aligned values and shared interests.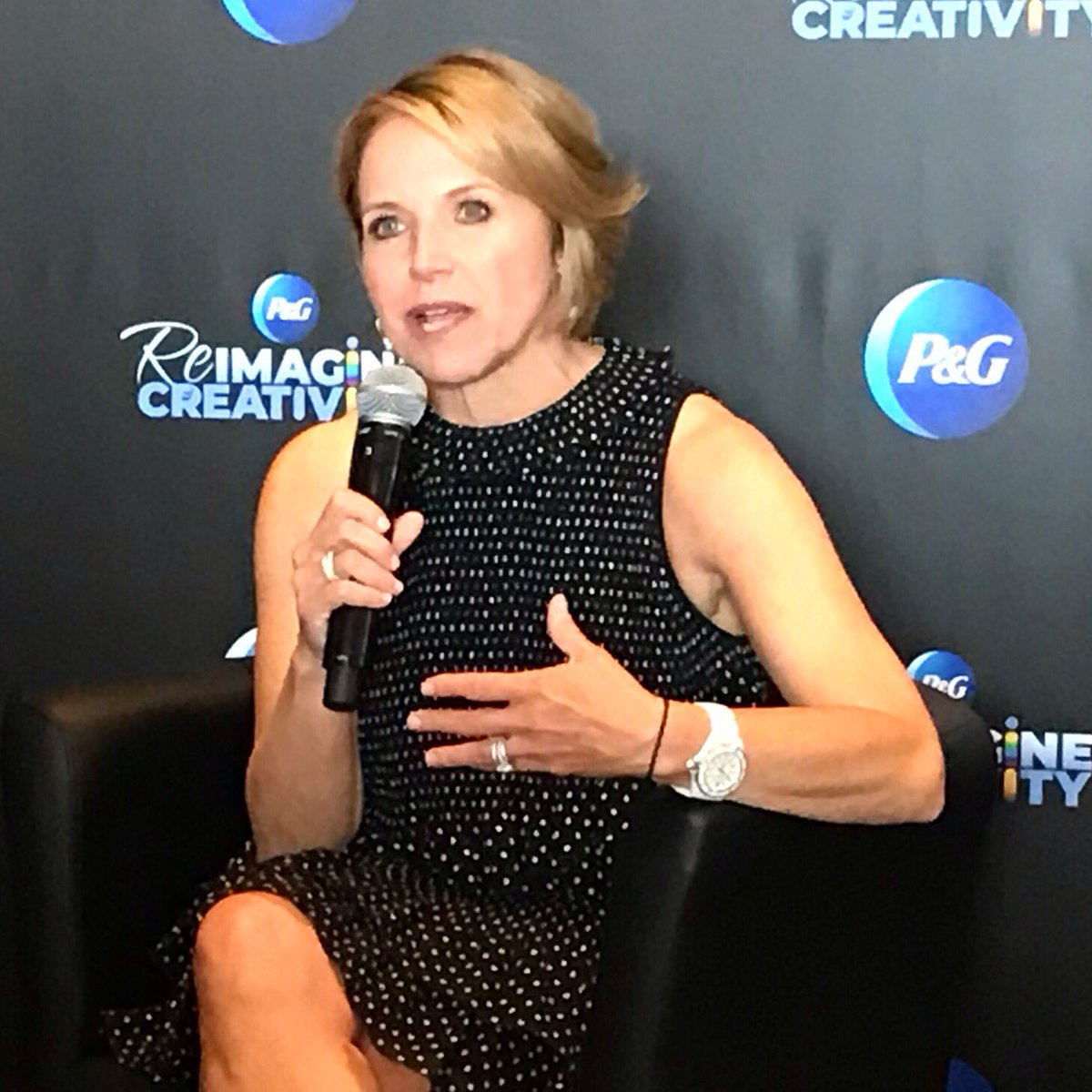 Activision Blizzard's tent showcased its 3 main brands: Overwatch, Call of Duty and Candy Crush with free candy bar.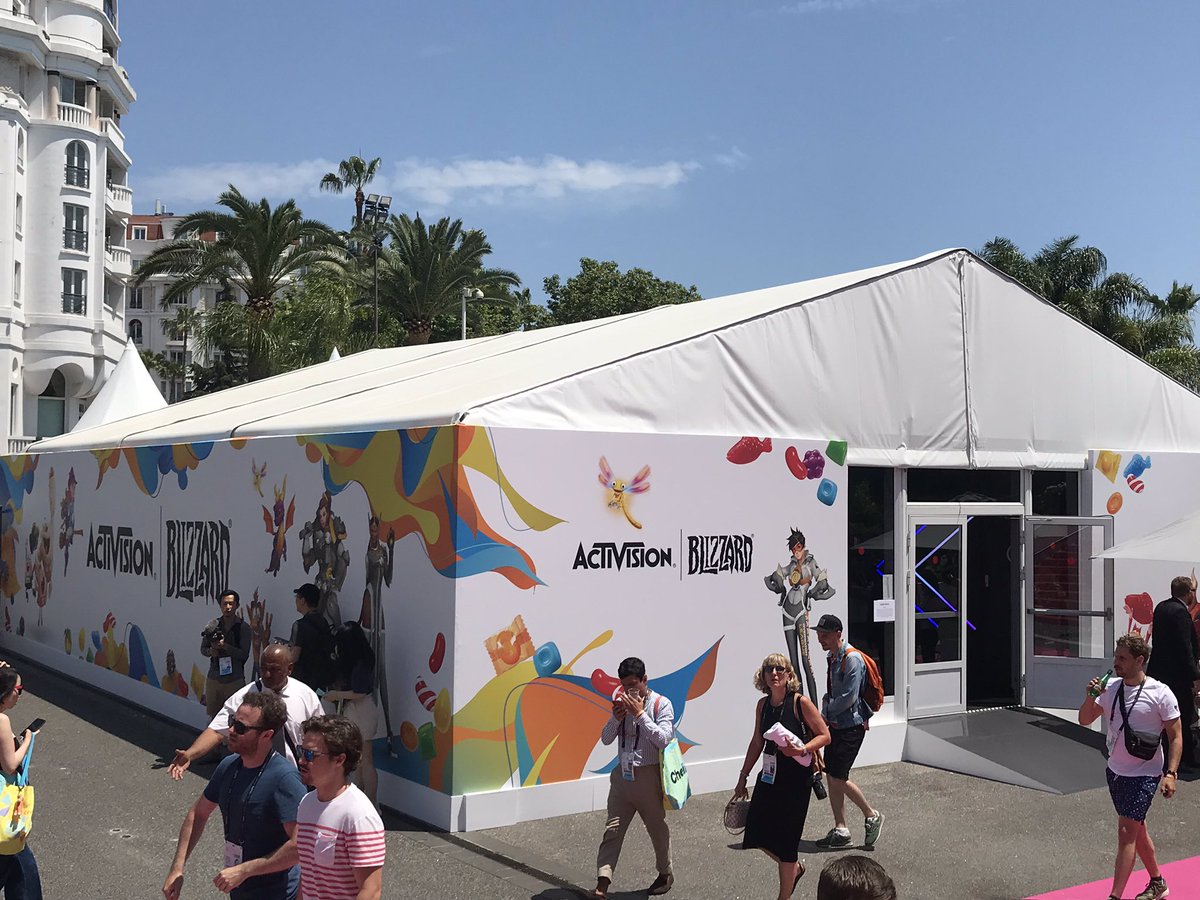 George Krstic, Blizzard Director of Story and Franchise Development for Overwatch, said gameplay is first, then story at Blizzard. Game and story team: align early and often. In game cinematic, events, novels, comics are integrated.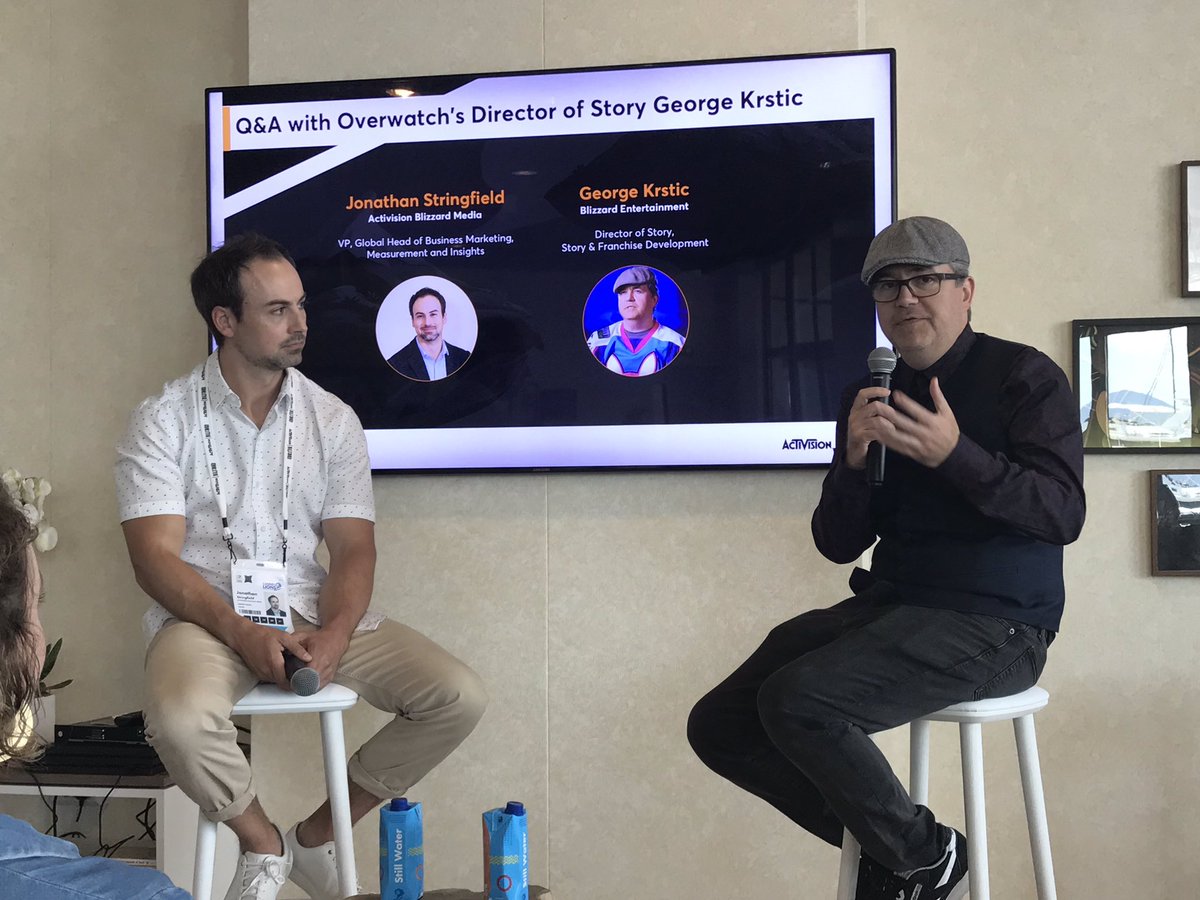 Mike McGee, Framestore co-founder and CCO, discussed immersive storytelling and how Framestore helps create VFX and VR to help tell stories.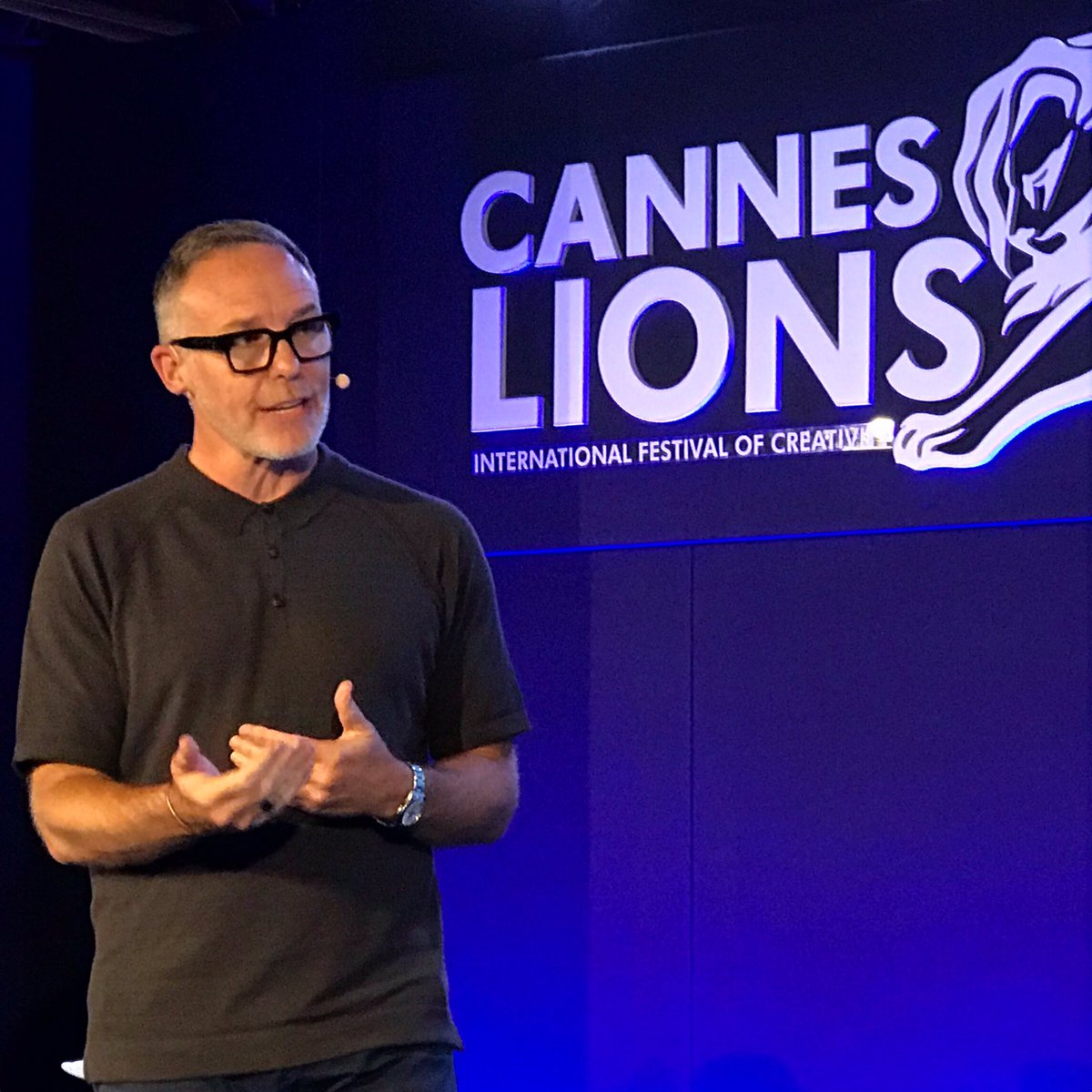 Awards
Several LA agencies and production companies won awards including OMD, TBWA, Smuggler, and several more. See our awards coverage.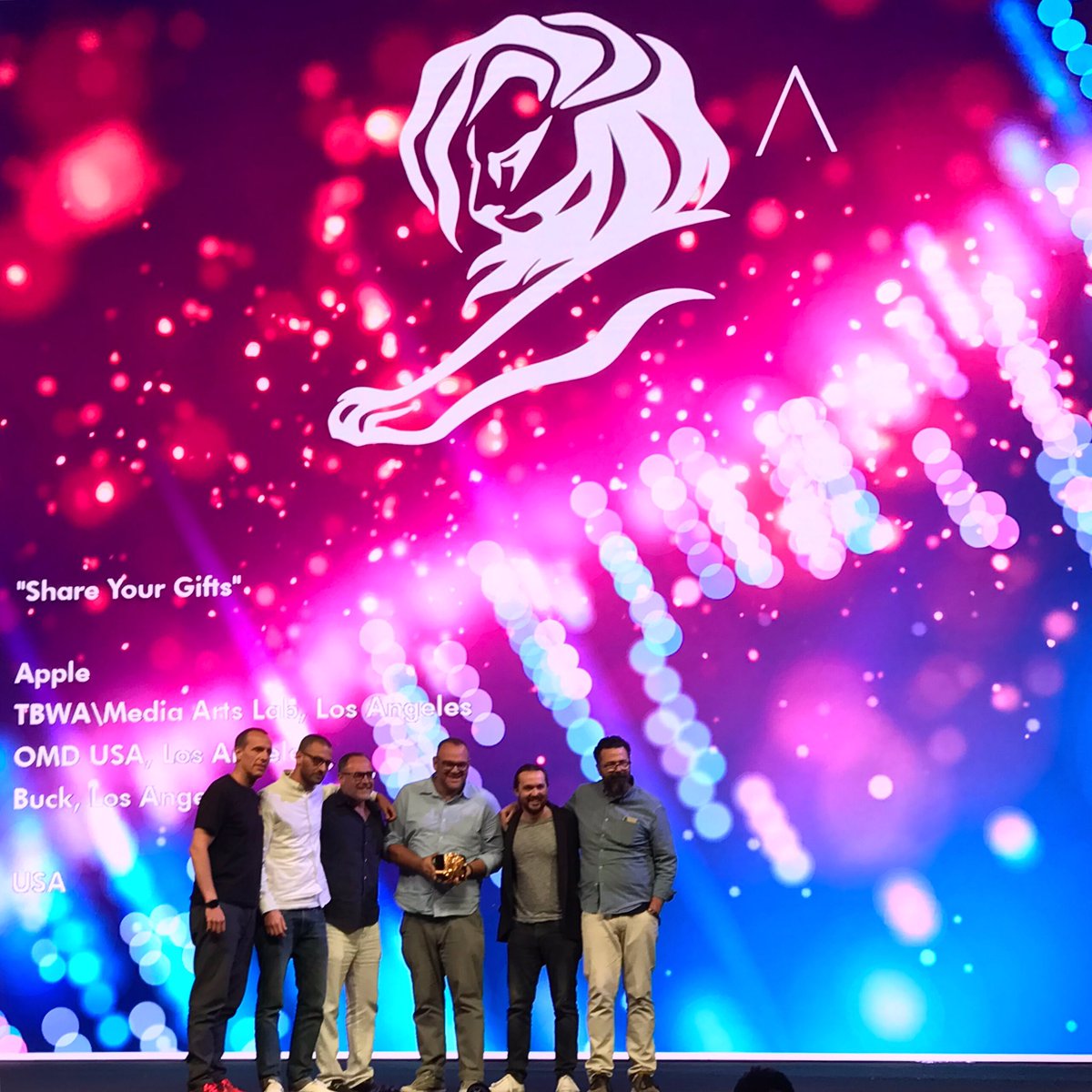 While diversity and inclusion was a strong theme among many panels and talks in the conference, when it came time for winners to come up on the stage to accept their awards, the winning teams were primarily white and male, with sometimes one or even two women. There is a long way to go for creative agencies to look like the diverse audiences they are often trying to reach.
LA Ad Tech
LA ad tech companies hosted yacht parties on the dock near the Palais.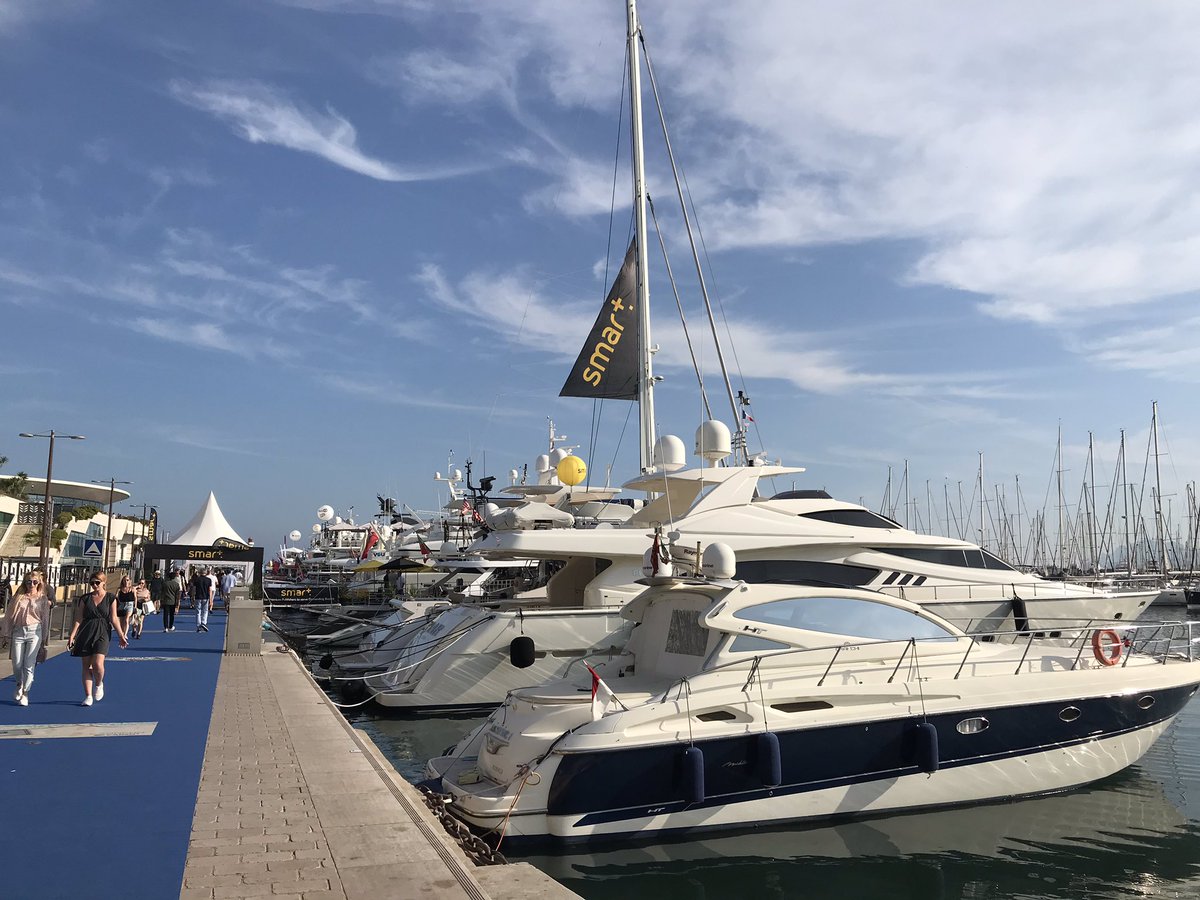 Zefr, based in Venice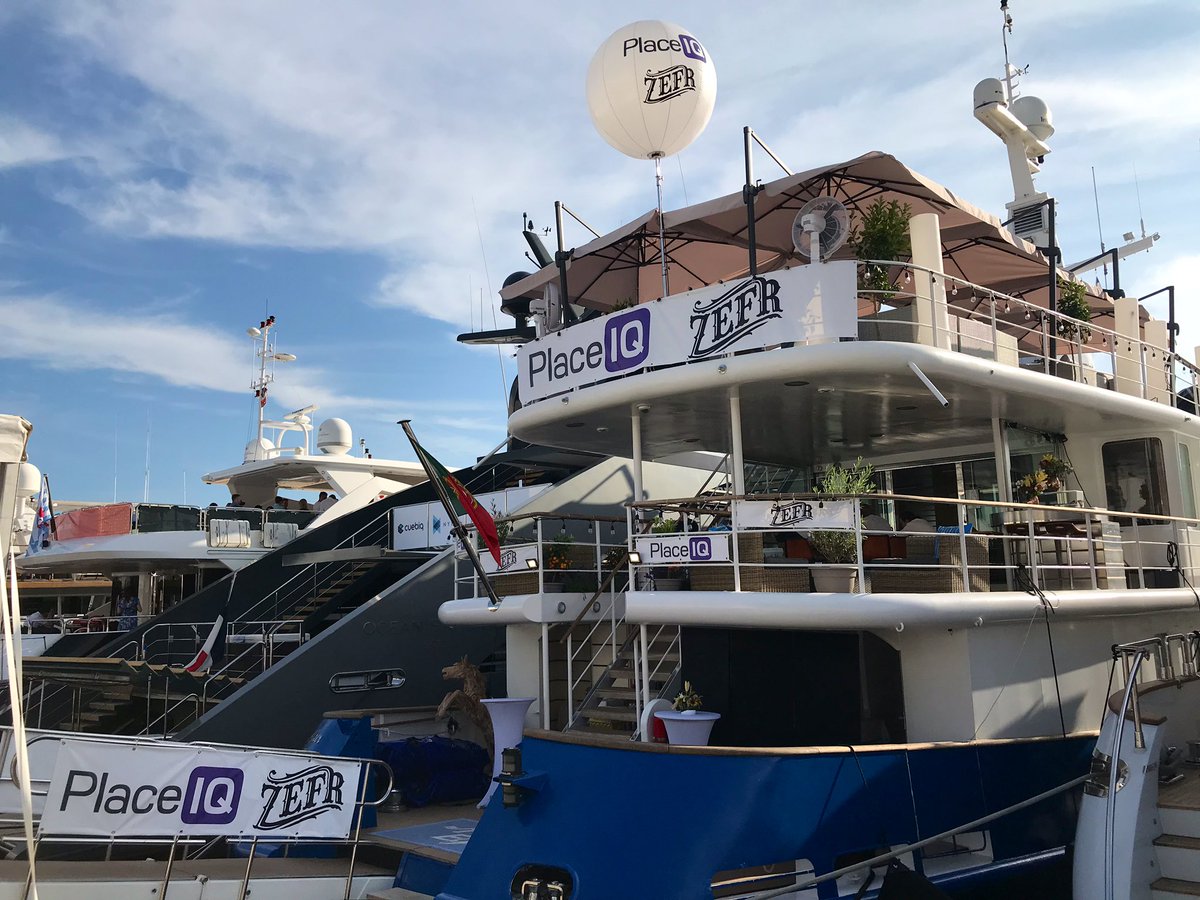 Rubicon Project, based in Playa Vista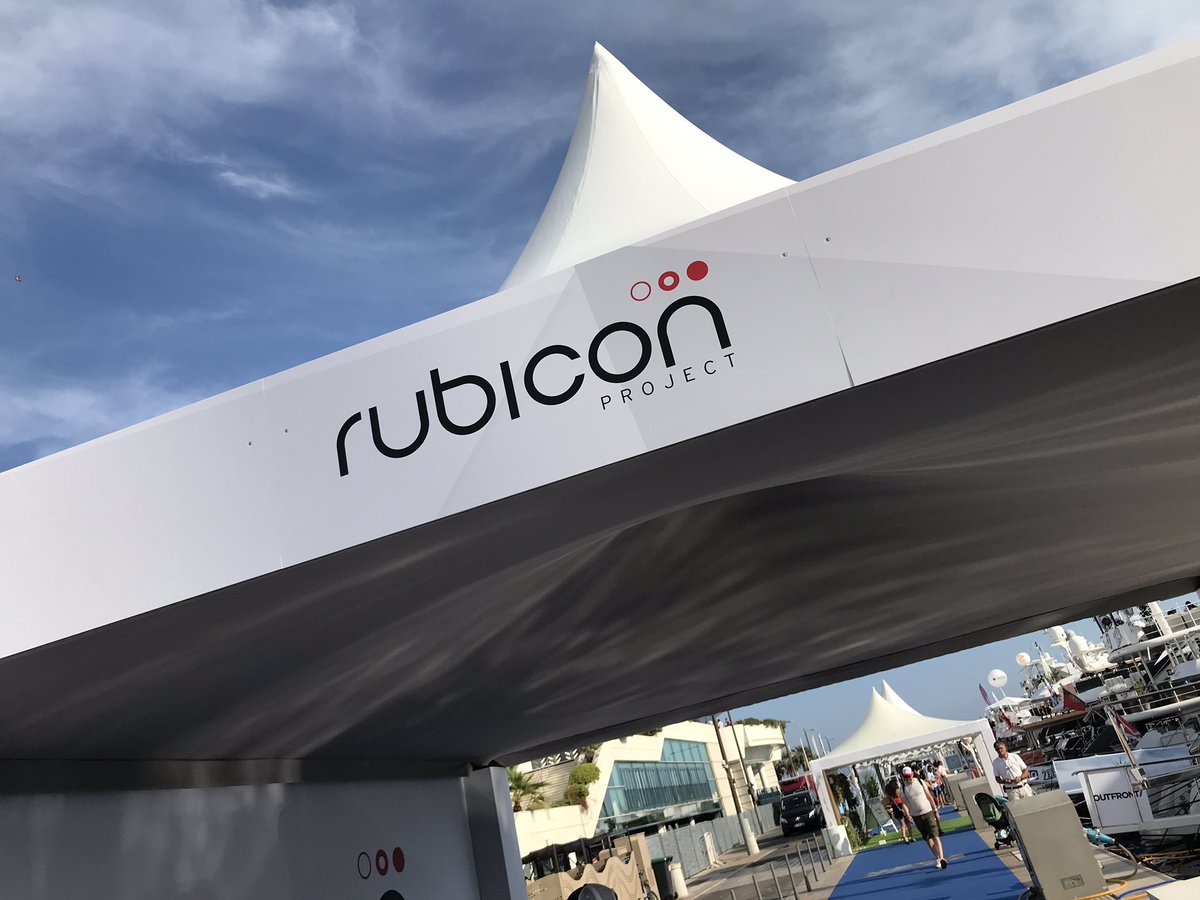 VideoAmp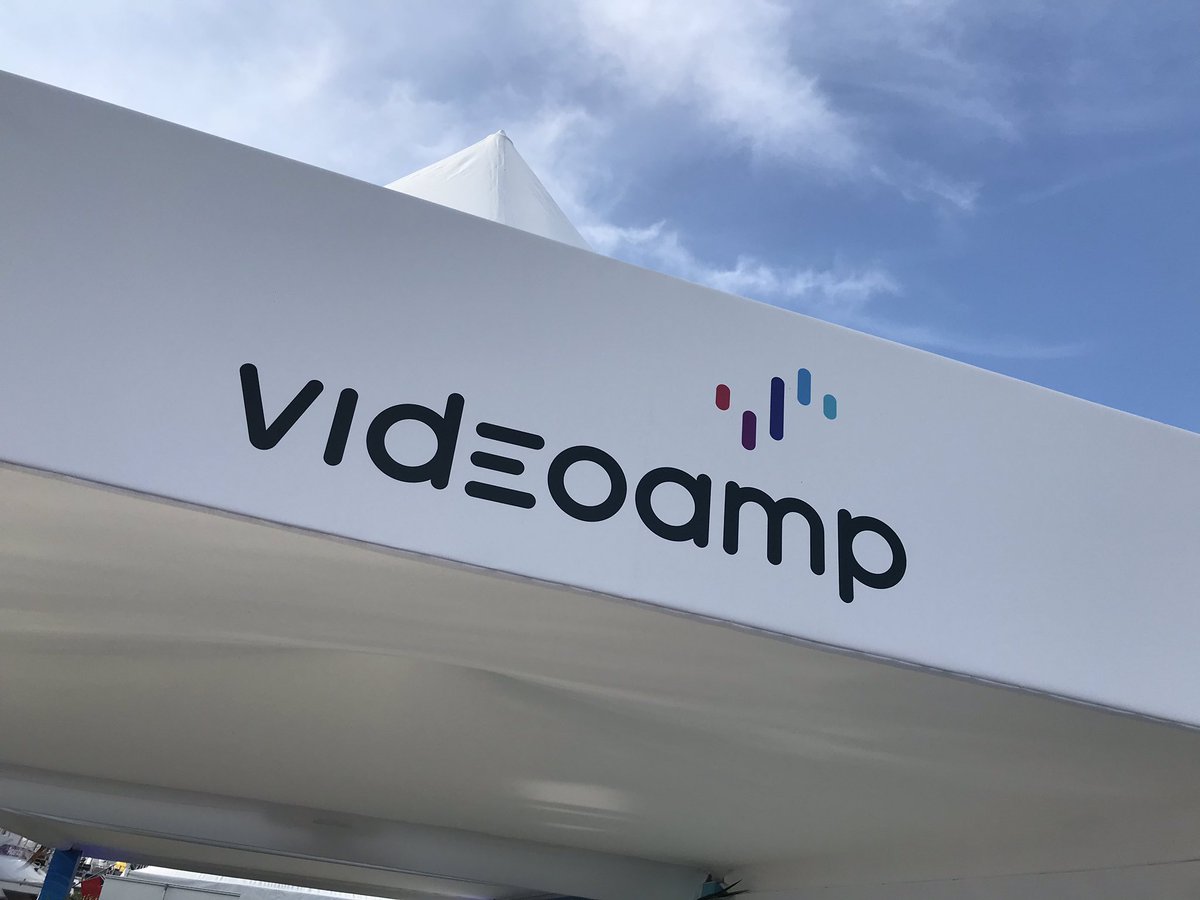 Nielsen, which has offices in Hollywod, hosted a yacht party.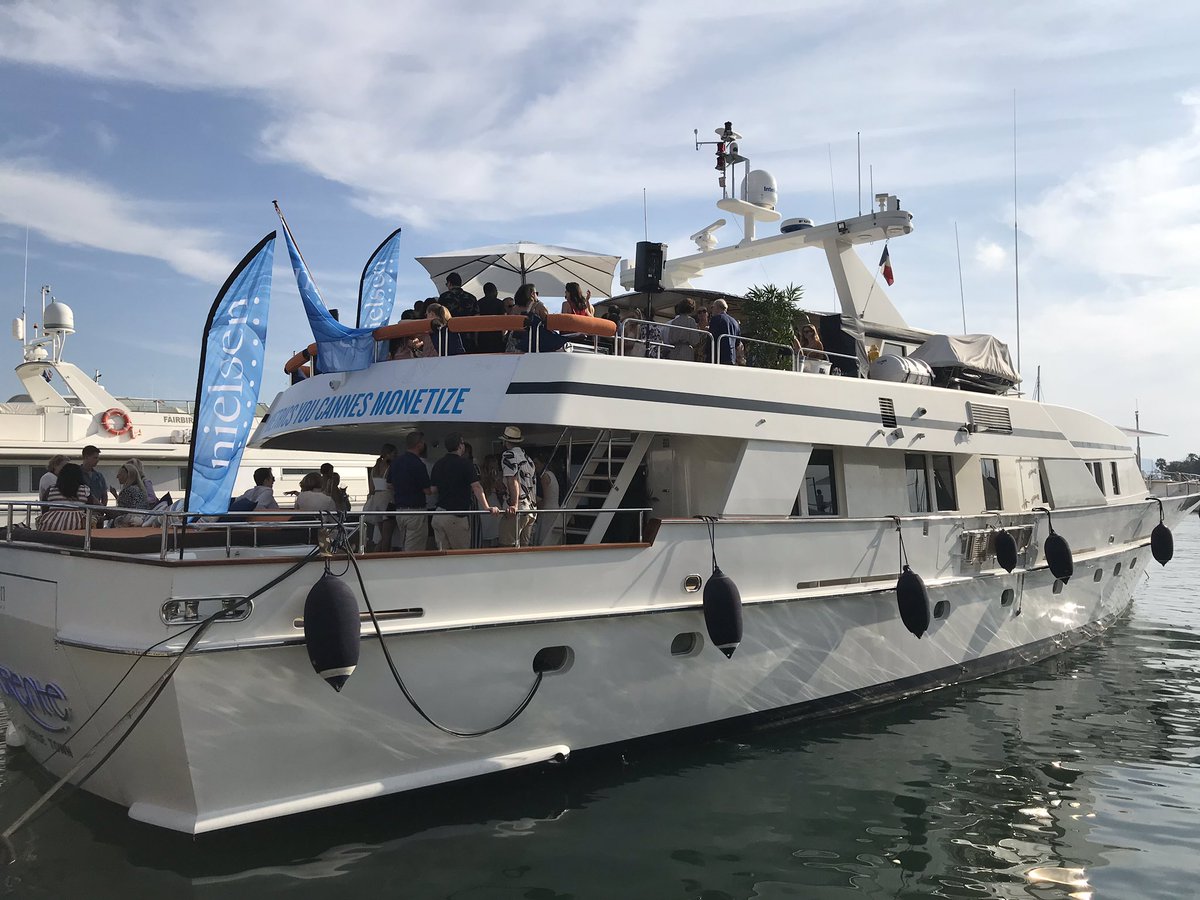 The Trade Desk wrapped a coffee cart to give away free coffees and lattes.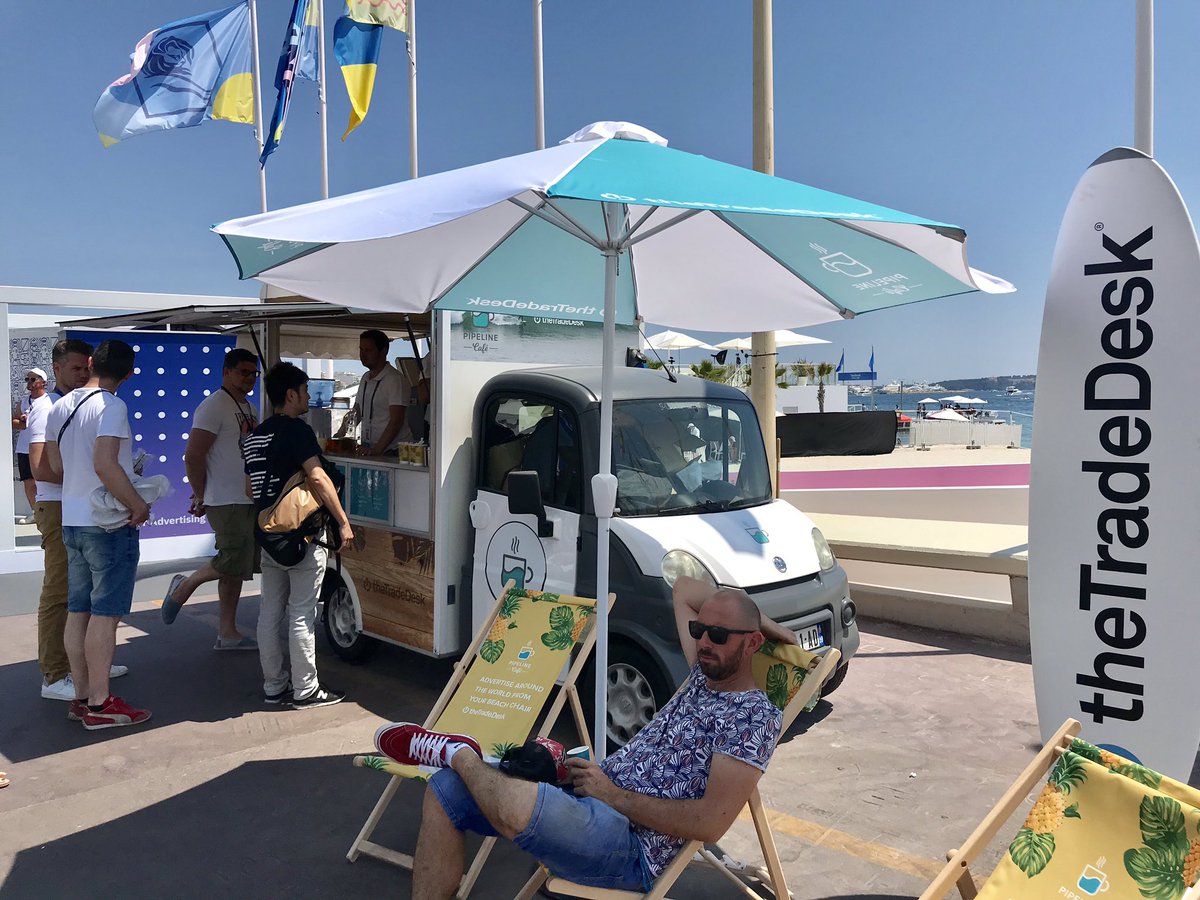 Tik Tok had a booth to showcase as a media platform reaching millennials.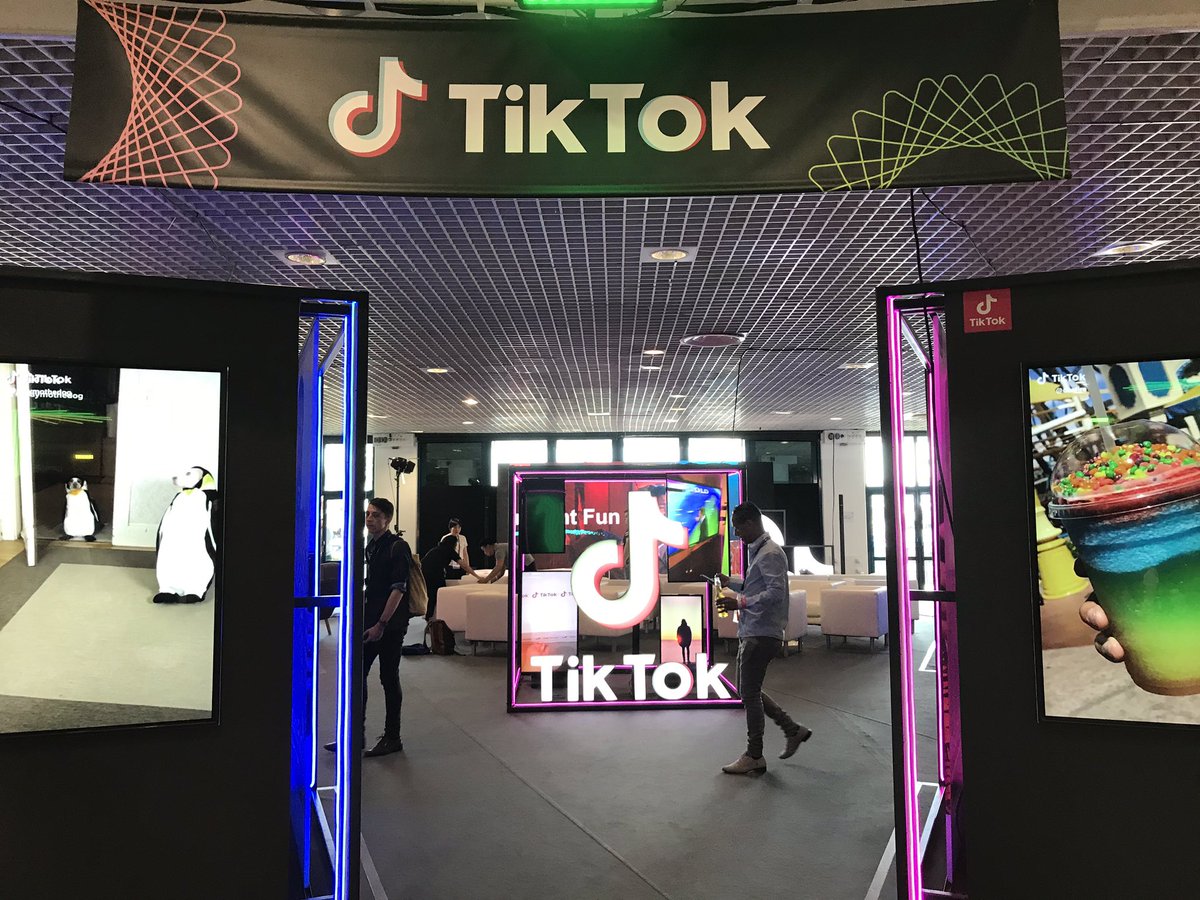 Tech Beaches
Several big tech companies took over beach restaurants to host open or invite-only beaches.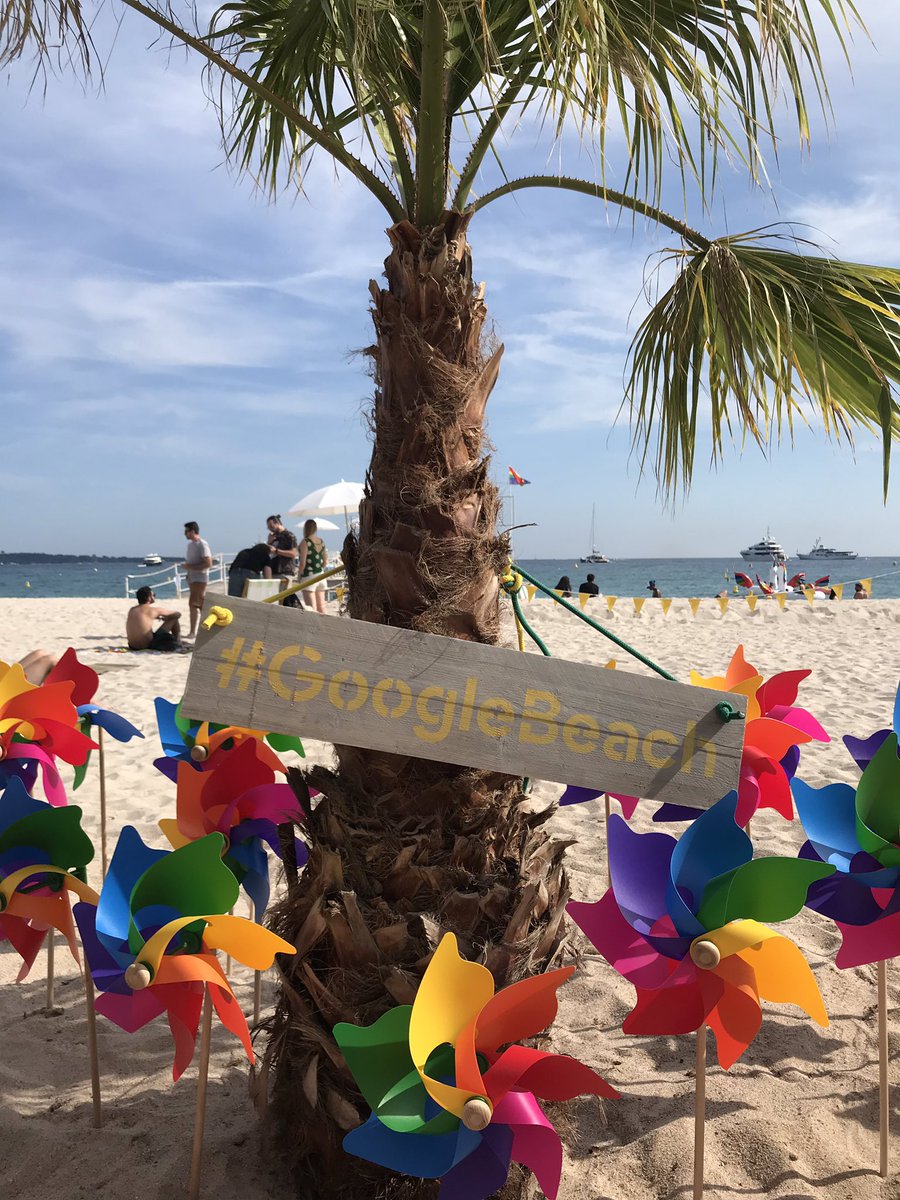 Google Beach was the most fun, and free and open to pass holders. Google Beach included open bar, beach chairs, and arts and crafts. You could also customize a Google hat, selecting from red, yellow, blue or green hat, and one of 50+ previous Google Doodles. No phones at the relaxation lounge with several Headspace meditation goggles.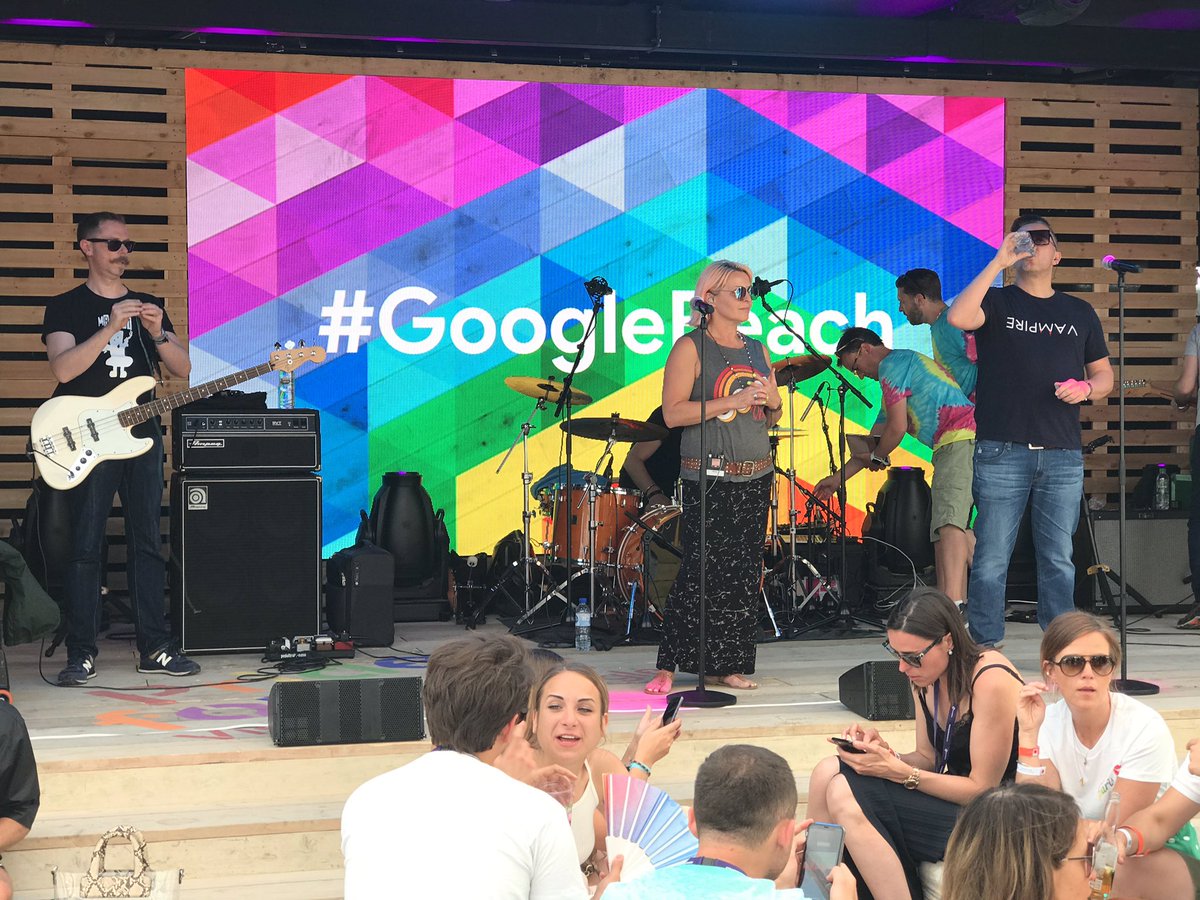 Google Beach hosted a Pride makeover on Thursday night with tie-dye shirt making, PRIDE photo opp, and lots of rainbow pom-poms and pinwheels.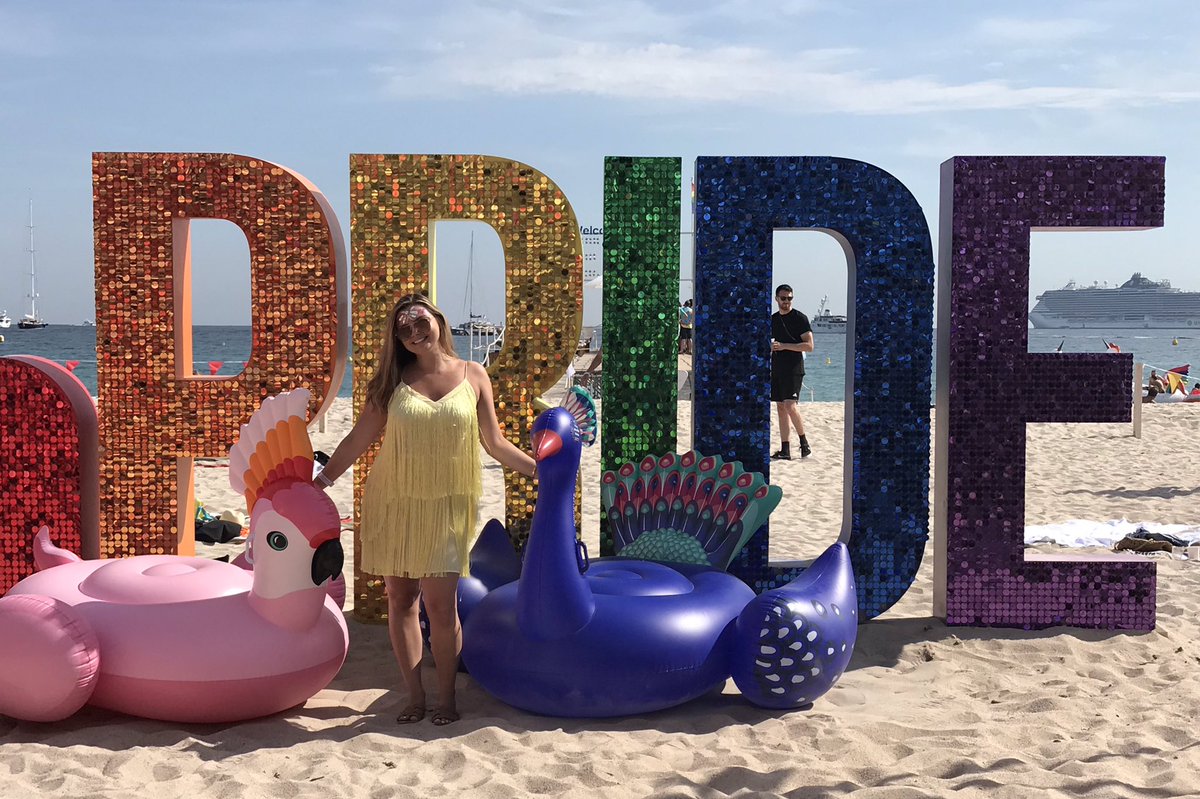 Facebook Beach at #CannesLions features panels, VR for good, art installation, complimentary beverages, charging stations and arts and crafts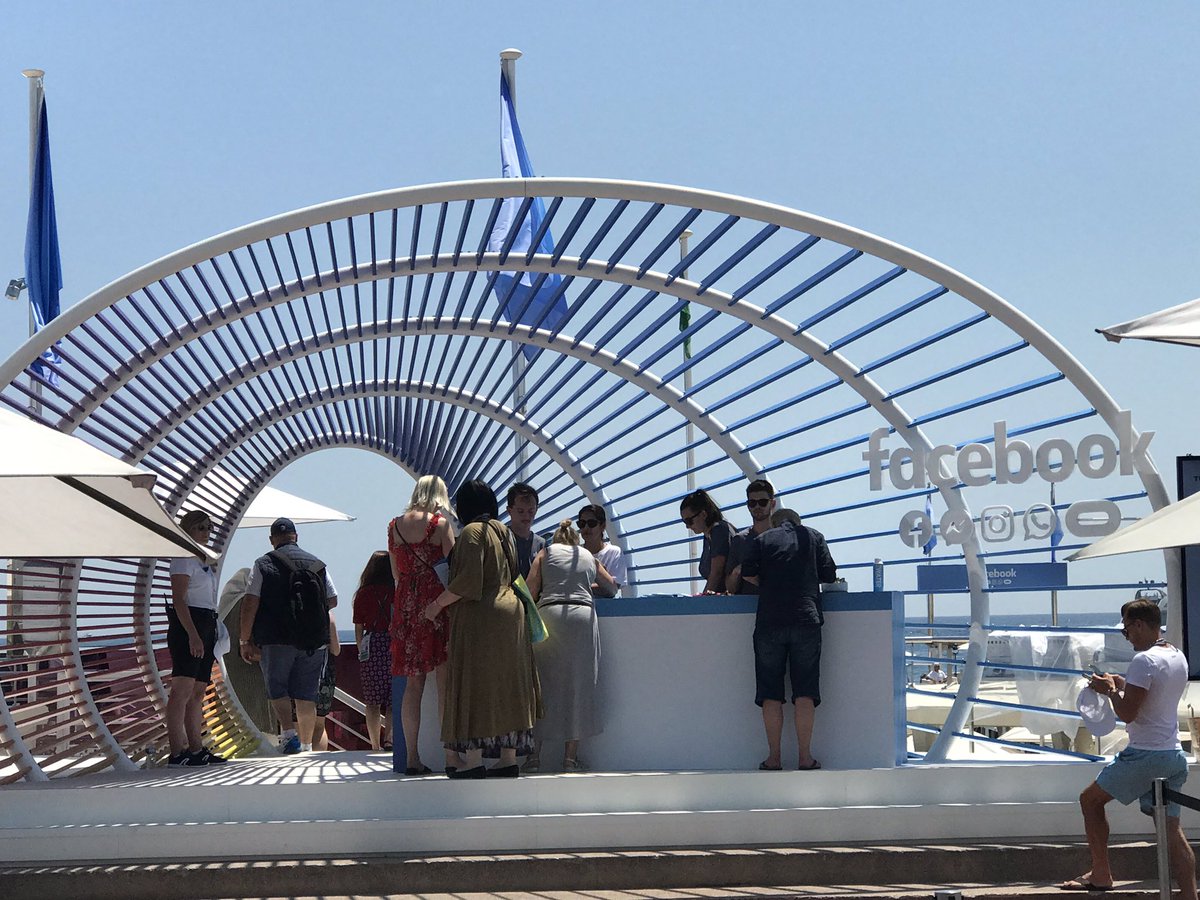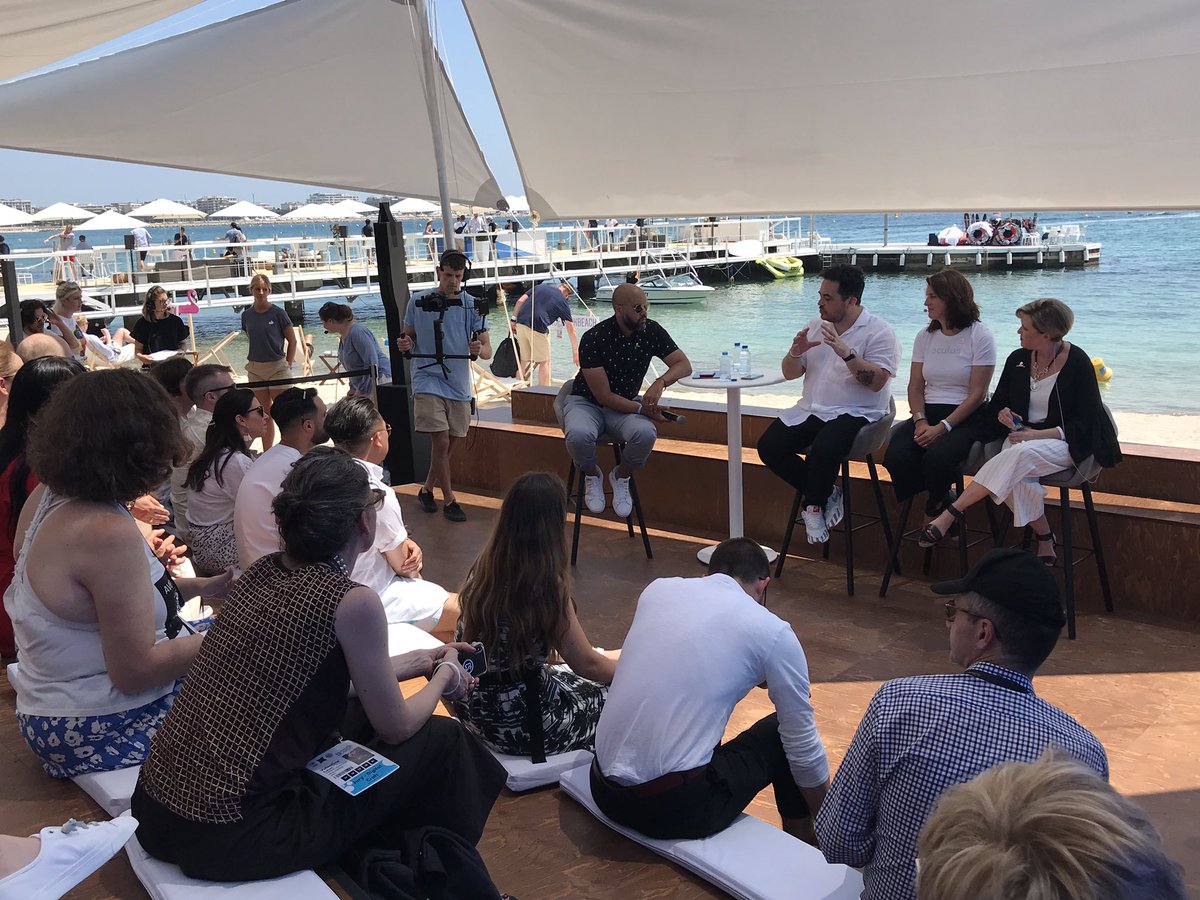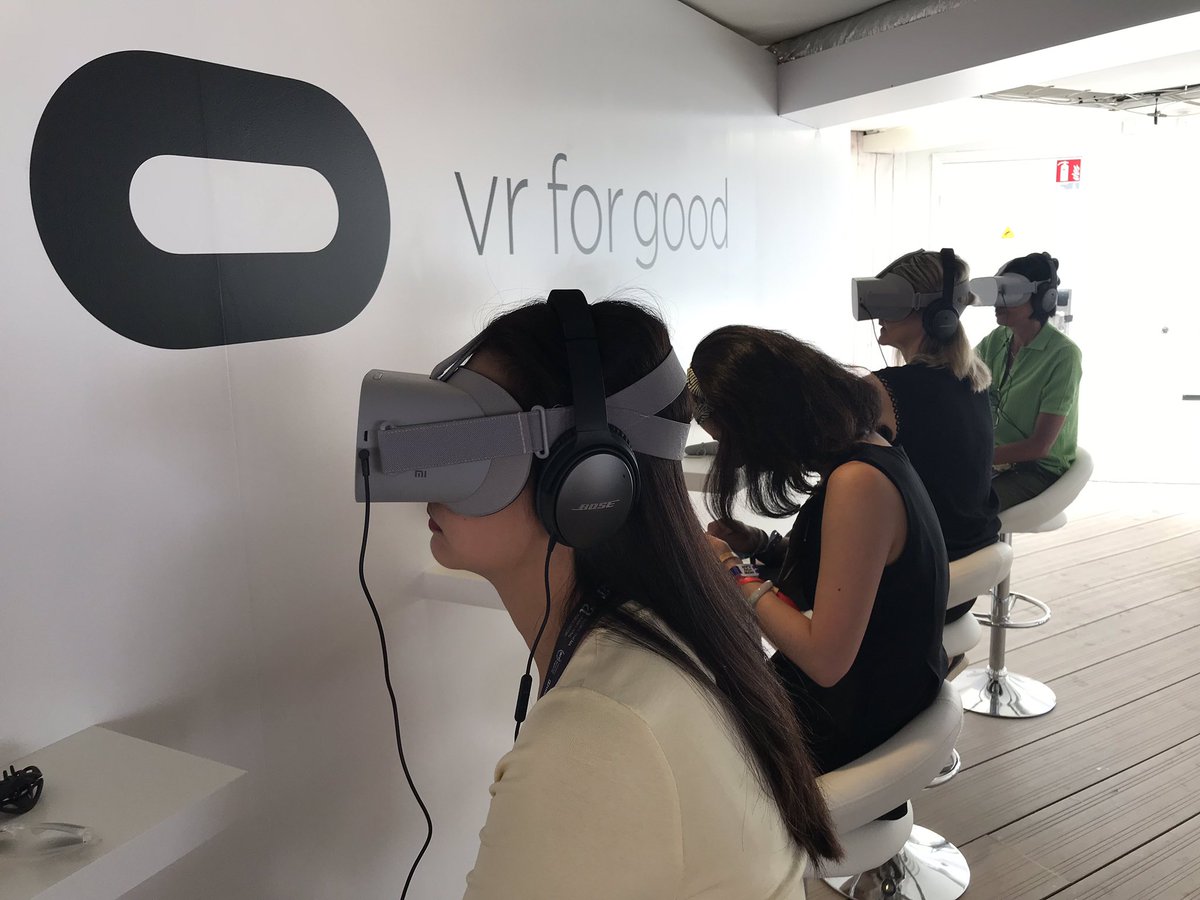 At Pinterest Beach: pick your favorite smell, touch and sight at various booths, and the bartenders will make a custom cocktail based on your preferences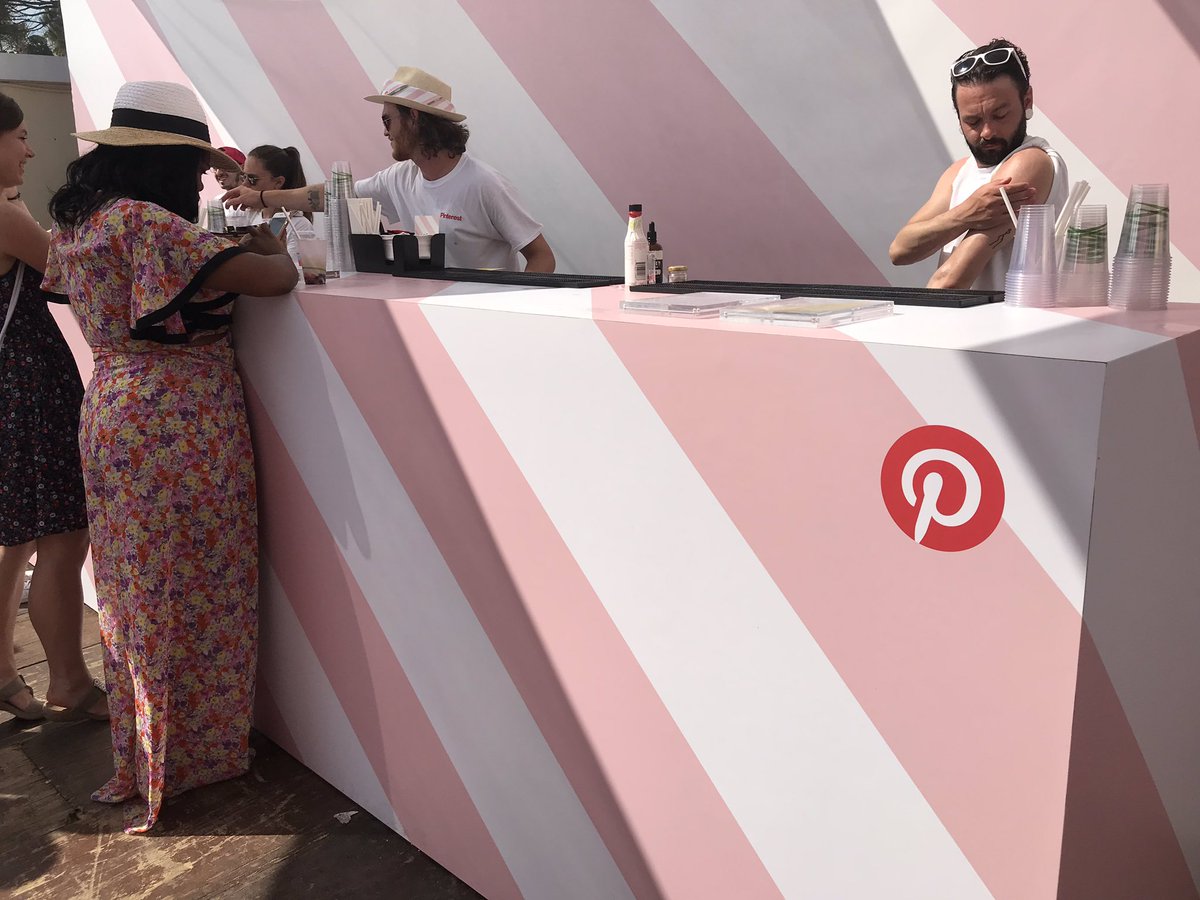 Our Digital LA – Cannes Cafe
Our Digital LA – Cannes Cocktails started at Caffe Roma, and migrated to Facebook Beach. See article.