Comic Con Revolution featured panels on Kickstarter, pop culture, and lots of fun cosplay May 19-20 at the Ontario Convention Center.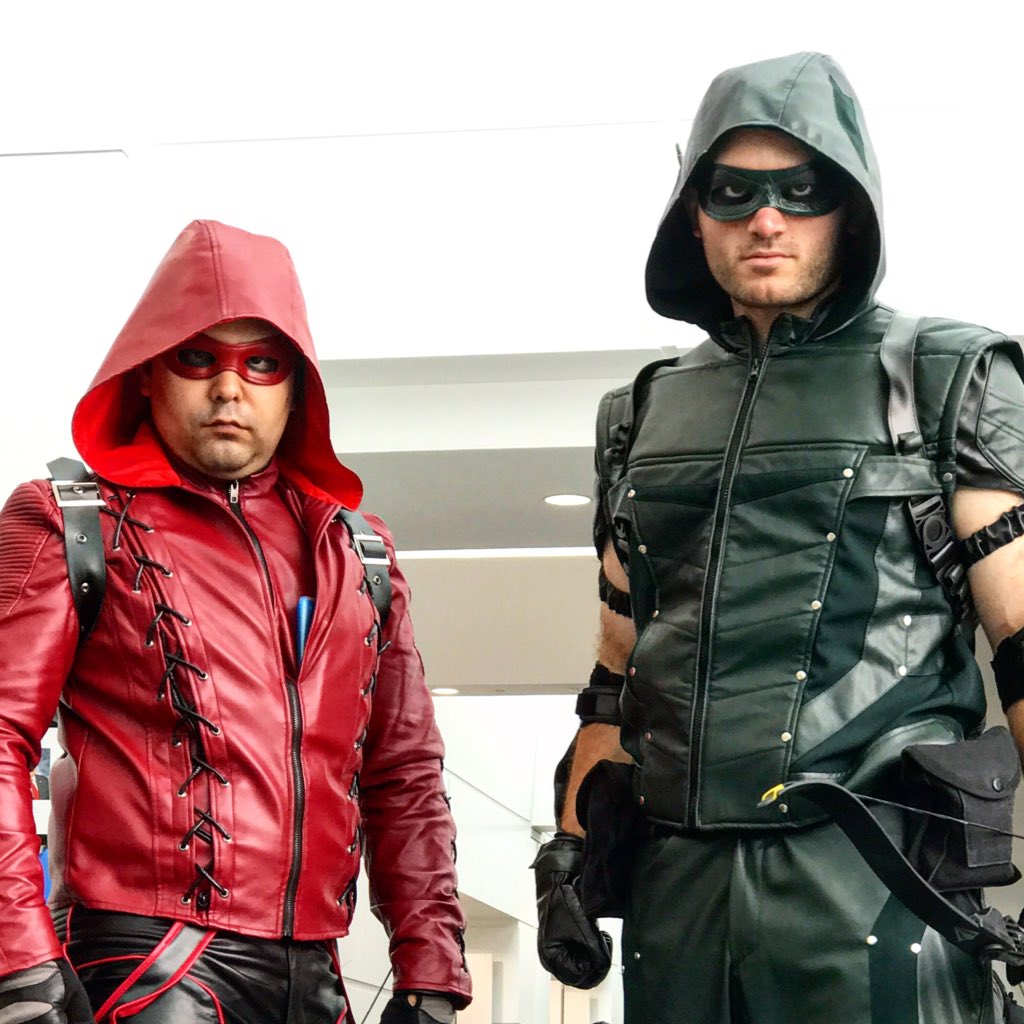 HIGHLIGHTS
How to Launch a Successful Kickstarter Campaign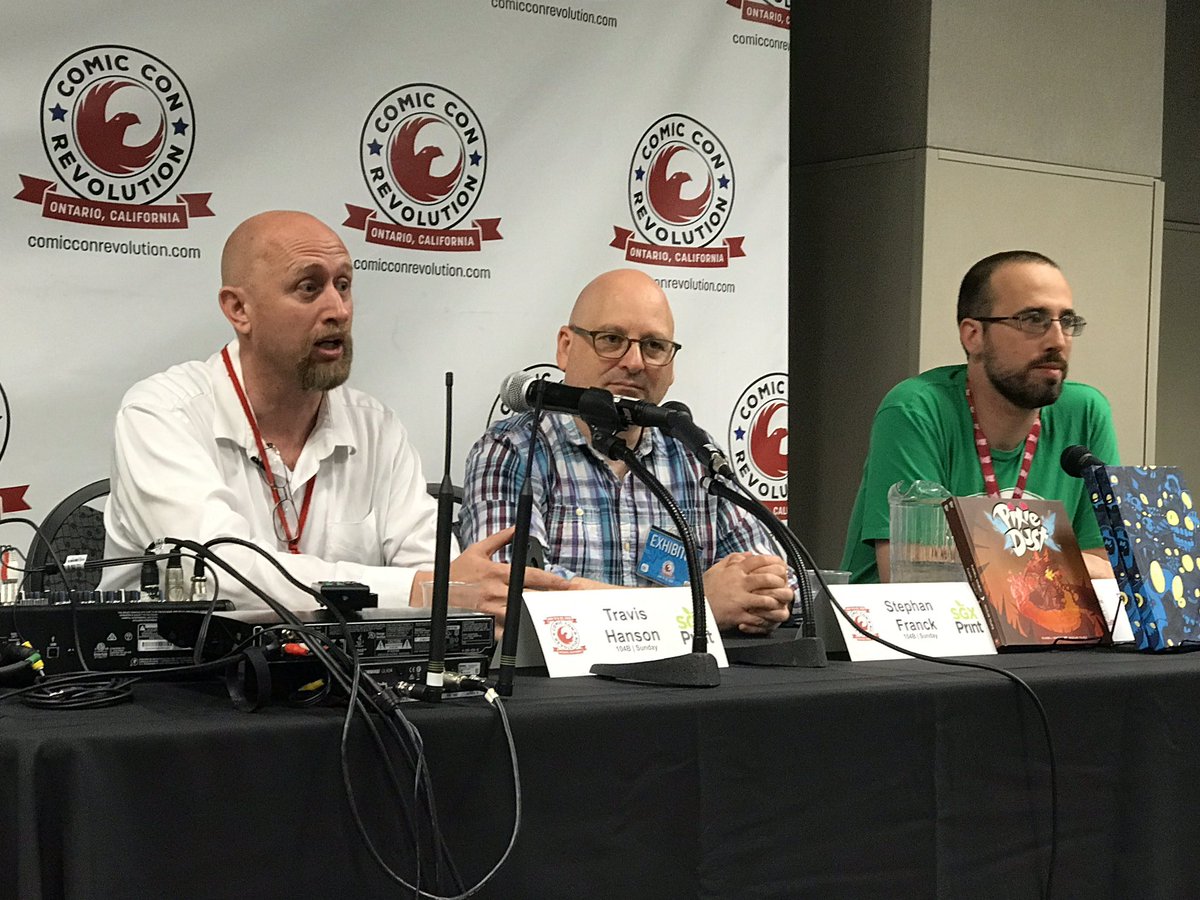 This panel featured experts who gave tips on how to do a Kickstarter campaign for a comic book, series, or other creative projects. Speakers included w Stephan Franck, Travis Hanson, Russell Novelty.
7 Kickstarter Tips:
– Contact press w news value. Find out what is actually newsworthy about your Kickstarter and present that to press.
– Promote among your target audience, not just among general Kickstarter fans or other creators
– Contact influencers who like your work, and hopefully they will help promote
– Mention it in online groups you joined previously. Don't just join groups and start posting links to your Kickstarter cuz that is annoying. Join communities and get involved in conversations way before your Kickstarter so you're a part of the online community.
– Do your market research: Know your audience, competitors, plan your timing with industry events
– Offer a pledge where people can be included as background character
– Don't be afraid to offer high level pledges
Potential Kickstarter contributors need to 1) Be aware of you / your campaign 2) Like you 3) Trust you to deliver your content / product 4) Know how/when to contribute, make it easy via your newsletter, emails, and social media with links to when to engage.
Show Floor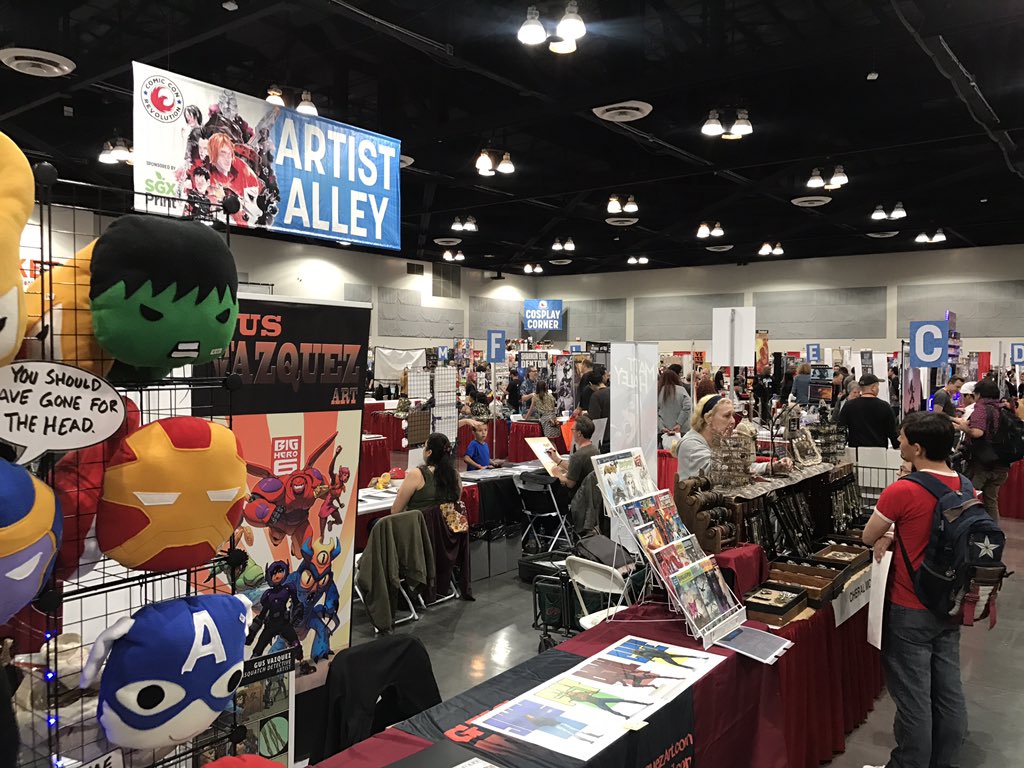 Chris Claremont, legendary writer of the golden years of X-Men comics, singed autographs.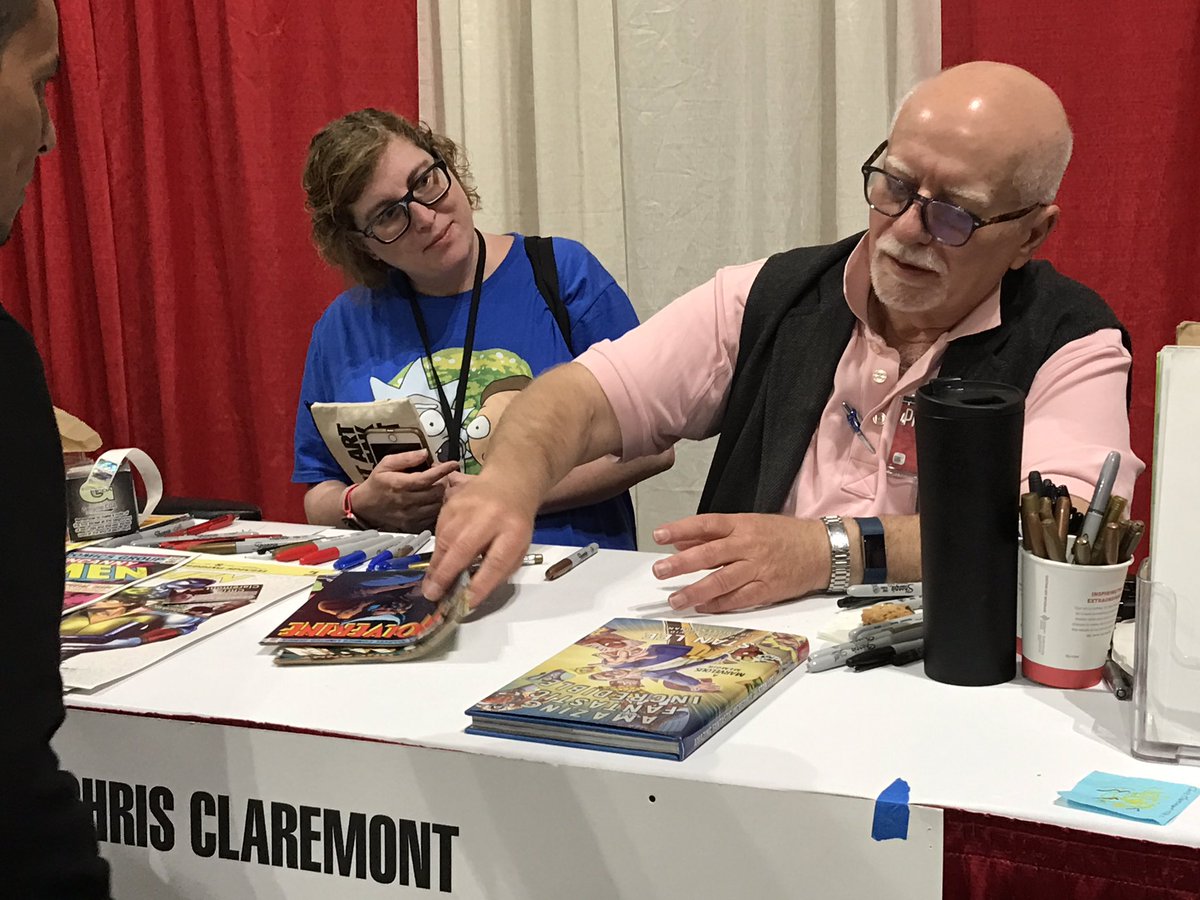 Cosplay
The show floor featured fun cosplay.
Green Arrow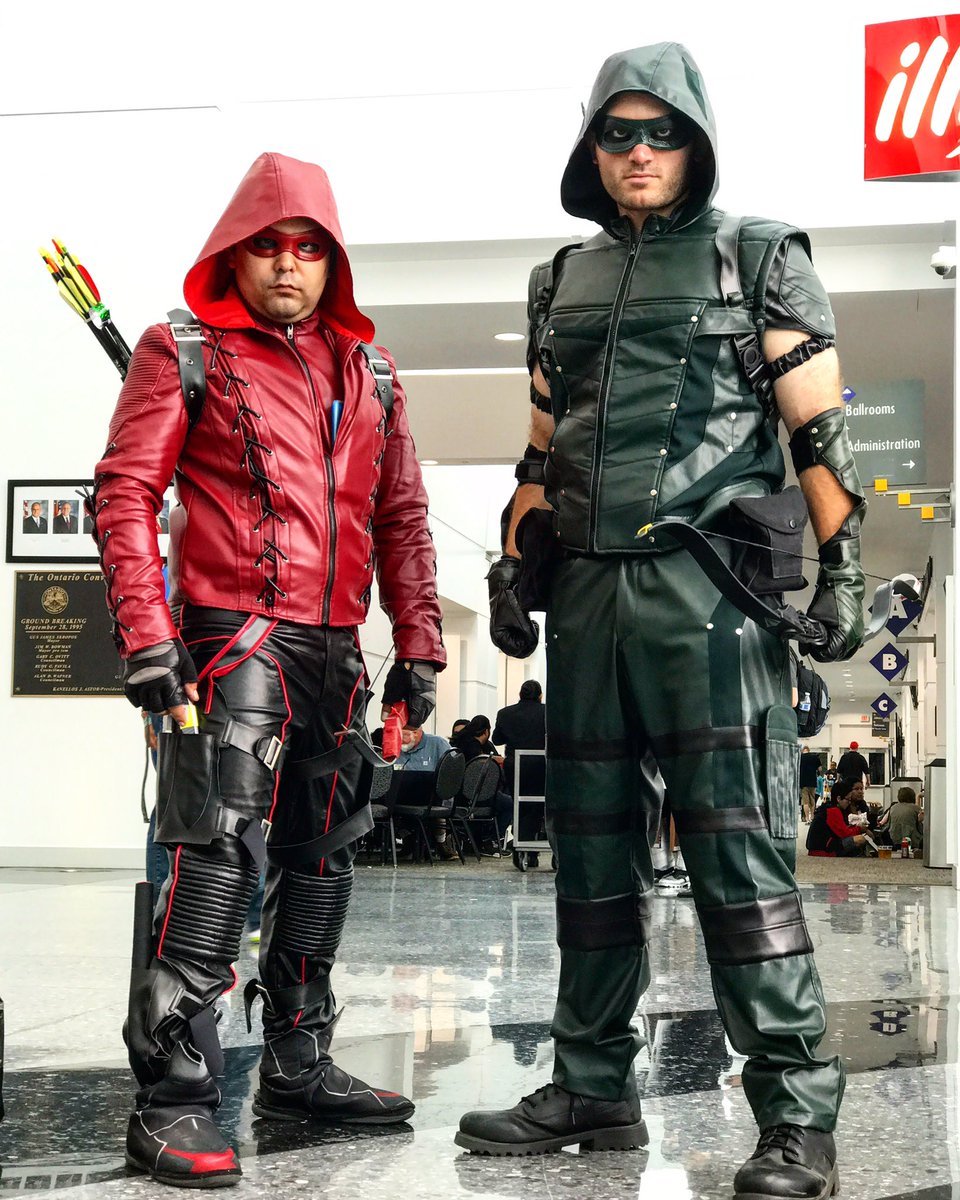 Bishop arrived from the future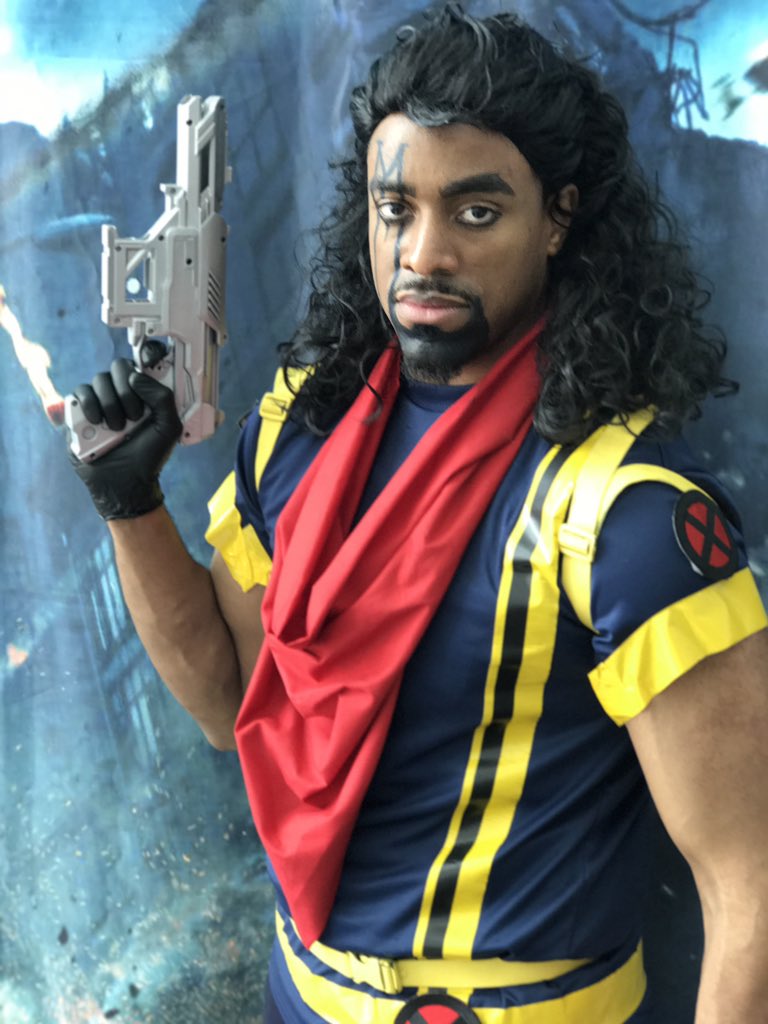 Darth Vader and Imperial Troopers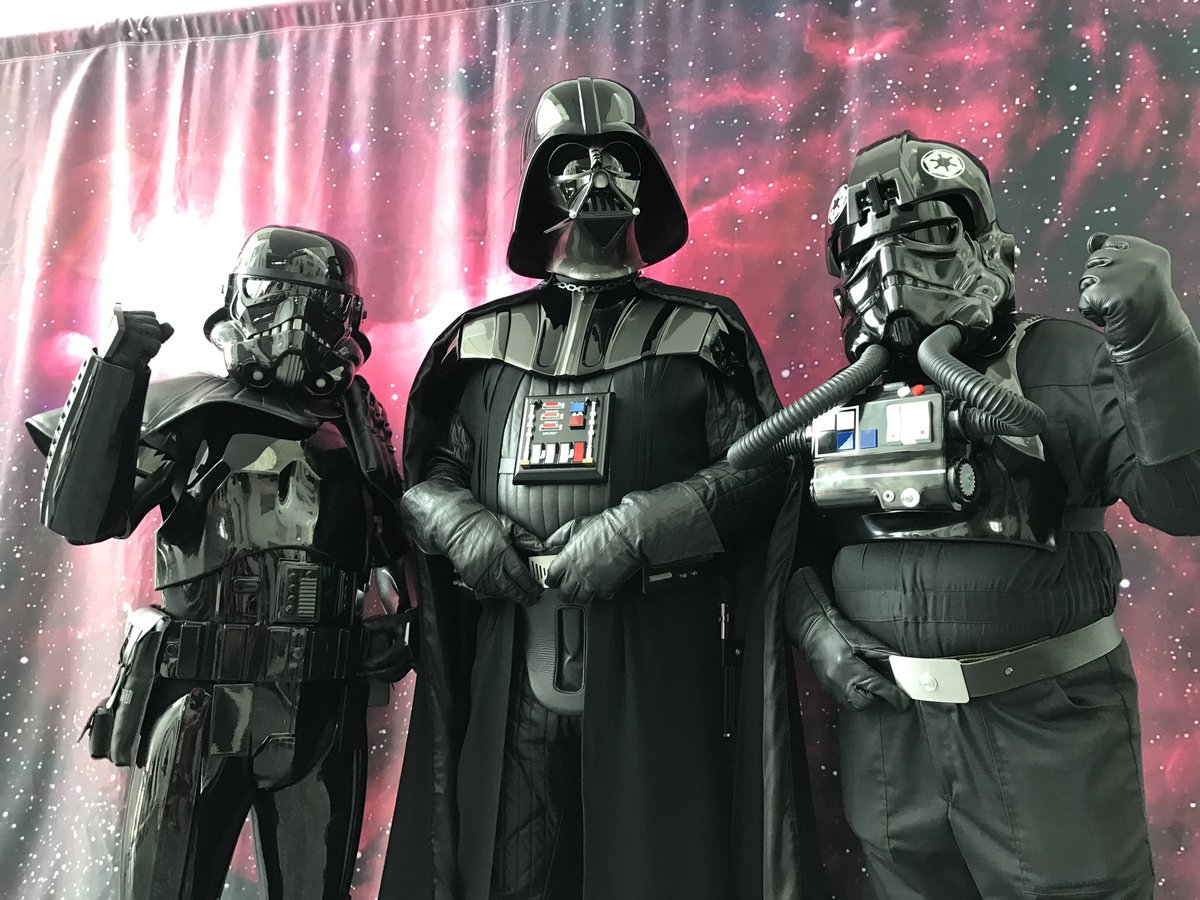 Hawkman