Cedars-Sinai Health Accelerator's seventh class showcased its eight startups with innovations in hospital logistics, bone-growth, gender transition, and more via its virtual Demo Day on Dec 7, 2021.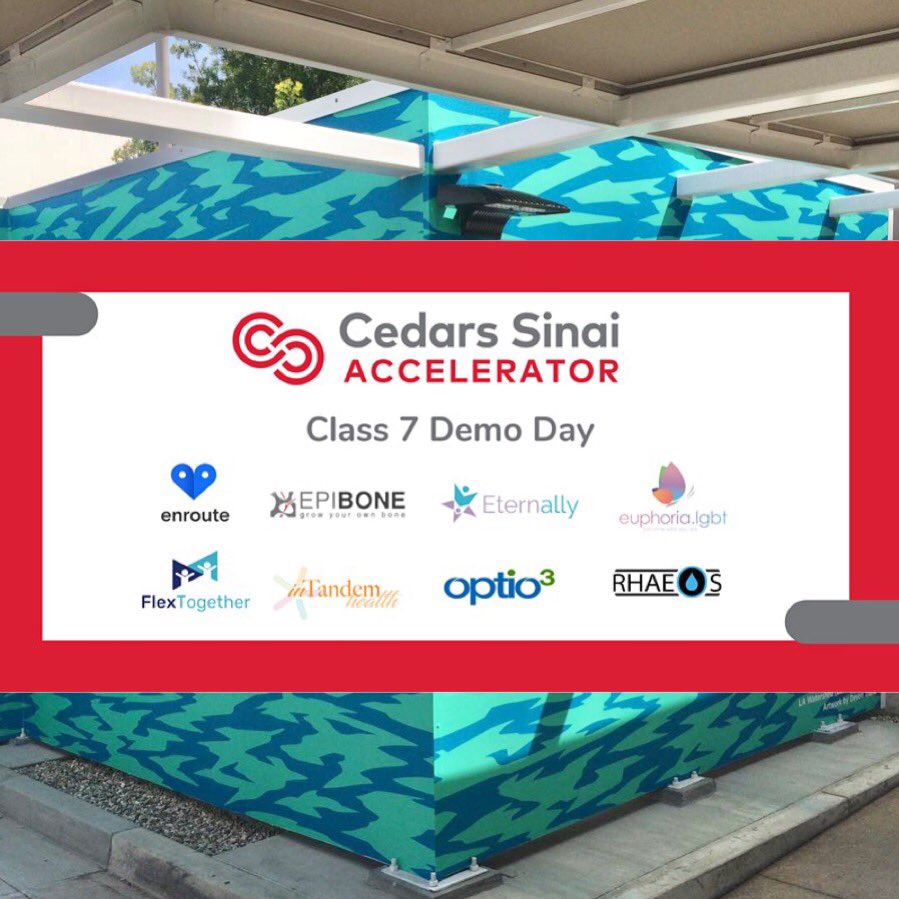 "We're learning what the 'new normal' looks like for hospitals, providers and patients, and are excited to welcome these companies to our accelerator," said Anne Wellington, managing director of the Cedars-Sinai Accelerator. "The solutions they are creating allow health systems like Cedars-Sinai to support our diverse patient population, offer innovative treatments and diagnostics, and keep our facilities on the leading edge of technology."
This year's hybrid accelerator model let companies choose whether to participate in-person at Cedars-Sinai Accelerator Innovation Space with COVID-19 safety protocols, or virtually. Accelerator startups could work in-person or virtually to access the Accelerator experts in perfecting their pitches and business plans, as well as the network of Cedars-Sinai physicians, administration, and researchers.
All accelerator participants received a $100,000 investment from Cedars-Sinai. This is higher than the typical amount allocated to startups at local accelerators.
Meet the new Cedars-Sinai Accelerator demo day startups:
Enroute– Enroute is focused on optimizing in-hospital logistics so that people and supplies get where they need to be as efficiently as possible. Their software can be used to request transporters, notify transporters and staff of updates, and confirm trip confirmation. They are also developing proprietary algorithms to track and predict future movements, requests and journey times.
EpiBone– EpiBone is a revolutionary skeletal reconstruction company that allows patients to "grow their own bone" or replace the cartilage in their joints. EpiBone's technology utilizes stem cells and a scan of the patient's defect to construct and cultivate a defect-specific bone or cartilage graft.
Eternally– Eternally assists patients with the completion of an advance directive. The company partners with health systems to identify patients in need of an advance directive, and then provides virtual or phone-based coaching to guide patients through the process, facilitated by Eternally's team of licensed clinical social workers. The completed advance directive is then filed electronically into the patient's electronic medical record.
Euphoria– Euphoria is a tech company offering a suite of technologies through iOS and Android apps to provide information and resources for transgender individuals during their process of gender transition. Apps include "Solace" – a resource hub for an individual user's legal, medical and social transition goals – and "Bliss" – a platform for those transitioning to invest in U.S. Treasury bills to afford the $150,000 average cost of transition.
FlexTogether– FlexTogether provides peer motivation and accessible fitness instruction for aging patients and those who are isolated. Patients are paired with a peer motivator, such as a hospital volunteer or a FlexTogether staff member. For the duration of the program, patients meet online weekly to video chat and watch specialized fitness videos with their volunteer.
inTandem Health– inTandem Health provides peer-to-peer support groups for newly diagnosed patients, connecting them digitally to other patients who have experienced the same diagnosis.
Optio3– Optio3 uses cloud-based software to aggregate and analyze data from a variety of smart devices in the hospital to identify areas that could be more efficient at a facility level. The software assists hospitals with comprehensive risk management and compliance, better asset management, and improved maintenance operations.
Rhaeos– Rhaeos is developing FlowSense, a wireless, noninvasive thermal flow sensor that can be mounted on a patient's skin overlying an implantable shunt to detect the presence and magnitude of cerebrospinal fluid in a short amount of time. The company's goal is to allow for the monitoring of shunt function in clinics, inpatient settings, emergency departments and homes, reducing the need for unnecessary imaging, hospital visits and admissions.