The annual Consumer Electronics Show returned with more TVs, robots, gadgets, and health tech January 5-8 in Las Vegas. There was more tech, energy and events than 2022.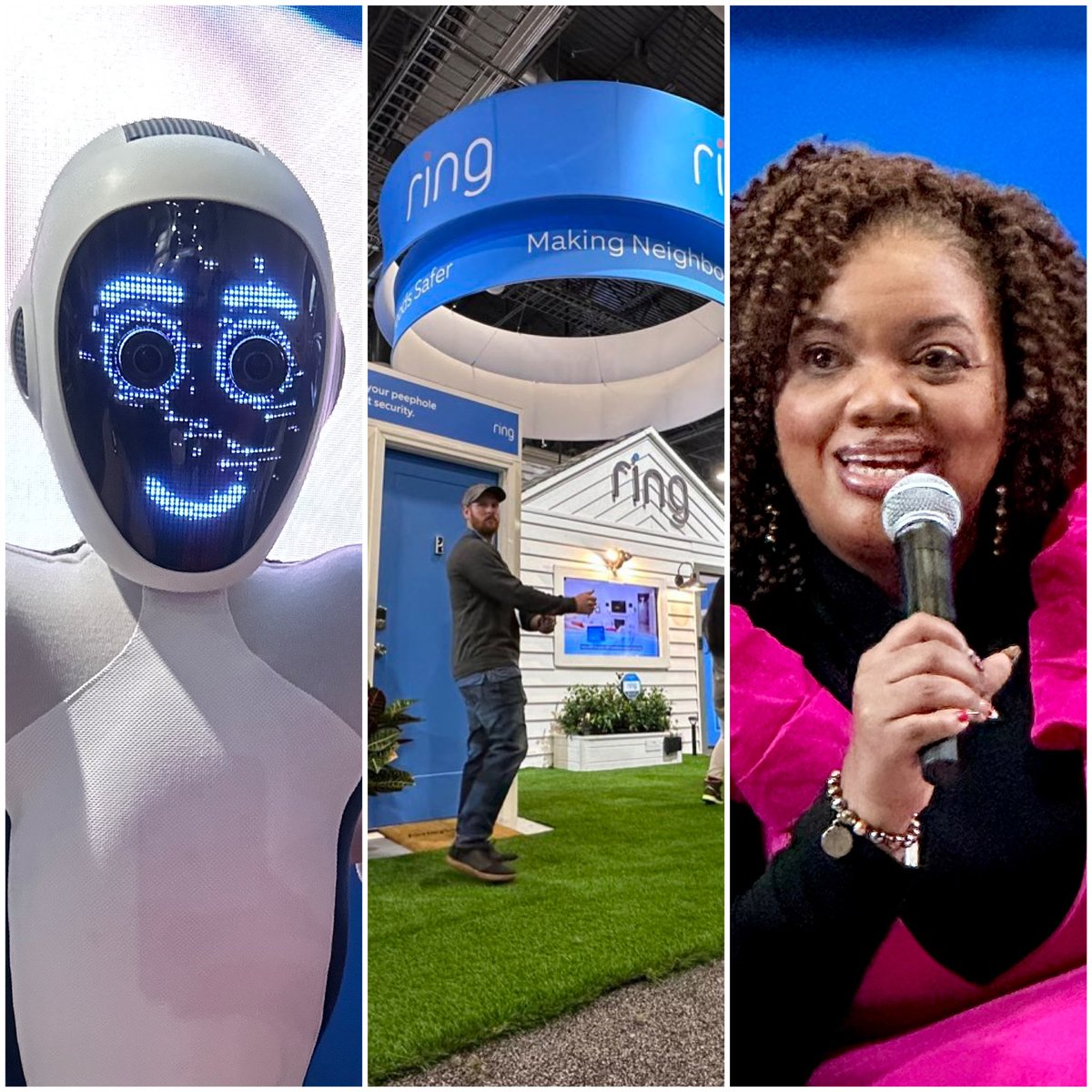 LA Tech
Ring home is back at CES w 2 new products: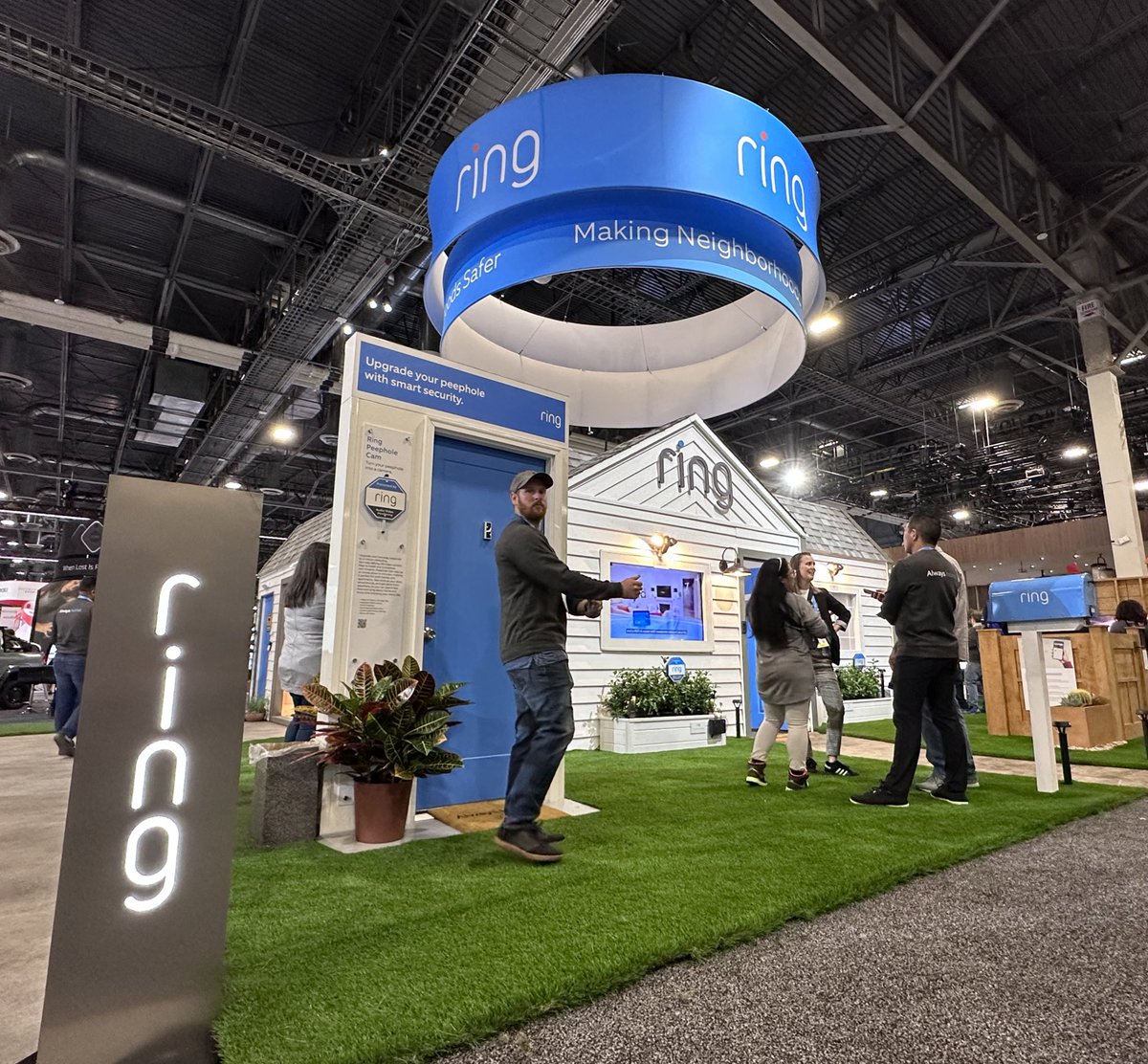 – Ring Car Cam: DIY install front/rear dash cam, can send app notifications, images, vid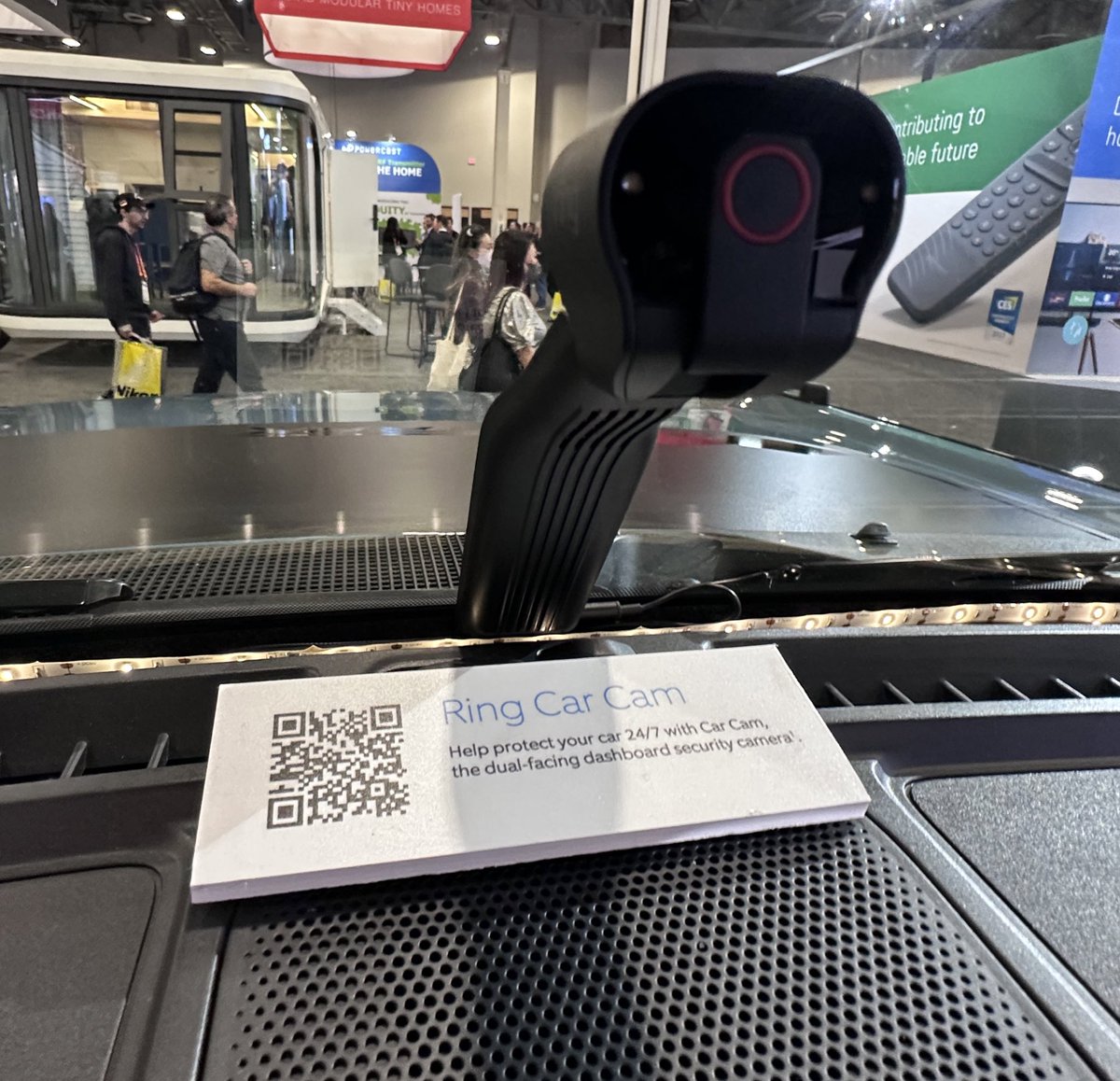 – Always Home Cam: inside drone flies on routes you create Amazon acquired Ring in 2018. Ring HQ recently moved from Santa Monica to Hawthorne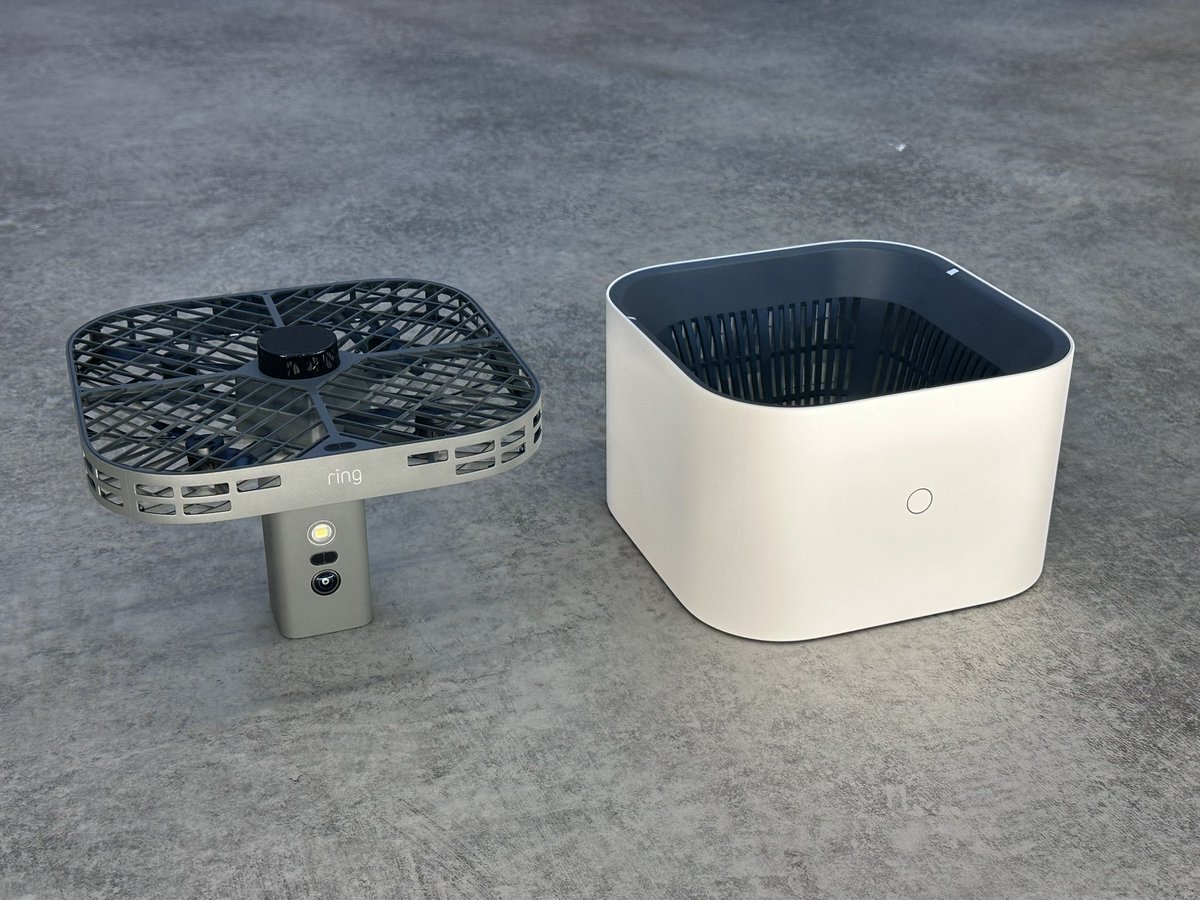 Entertainment Tech
Canon demoed four products to promote M Night Shaman's Knock At the Cabin thriller releasing Feb 3, 2023. The booth was an excellent demo of how Canon products can immersively promote a film. Much more creative than Canon's standard CES booth with its new cameras pointing at a subject.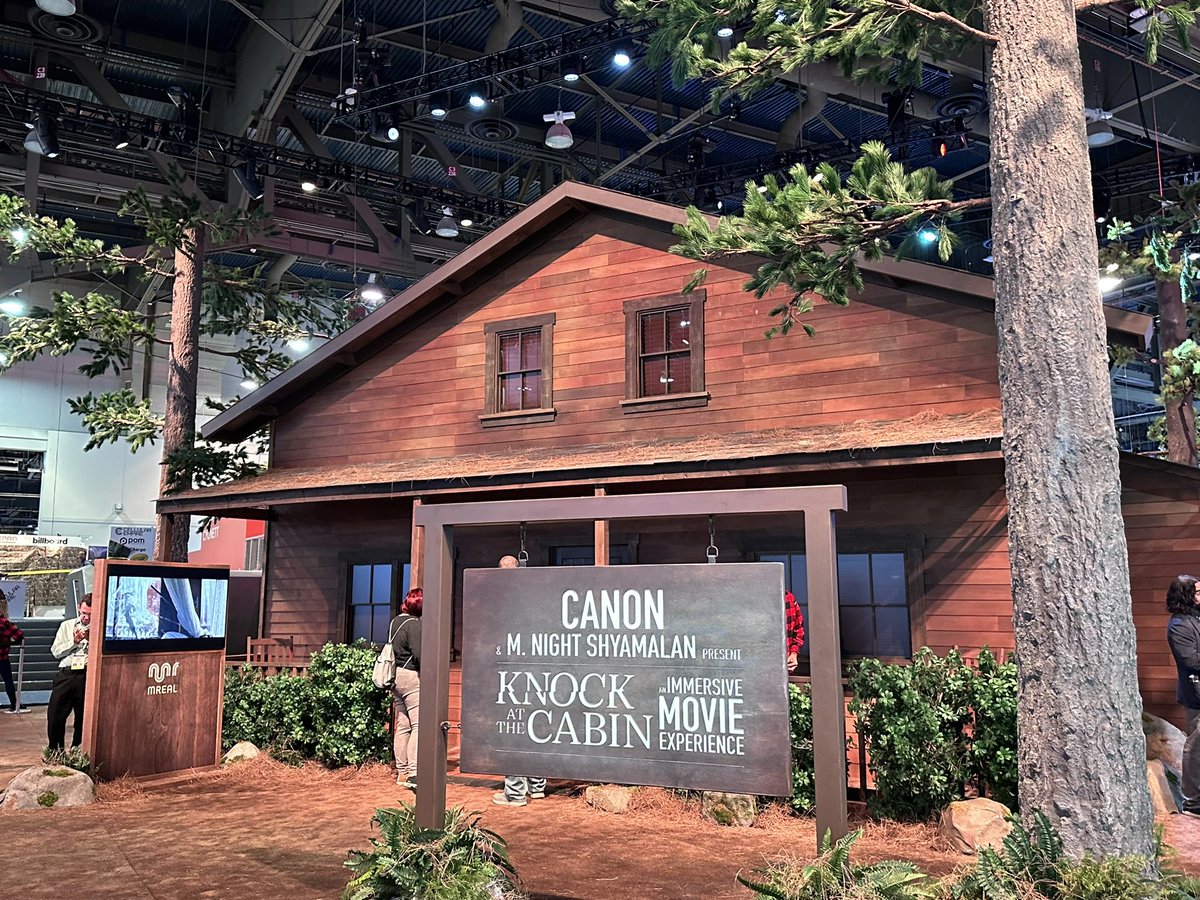 – Kokomo app: Use your phone to make a phone-to-VR call w actor from the world of the film, you can see in VR
– MReal: In this 5 minute mixed reality experience in cabin: You put on AR goggles to interact with AR animated overlays over the cabin. You must push a chair against the door, close the blinds, turn on the TV, and move a bookcase by waving your hands in real life.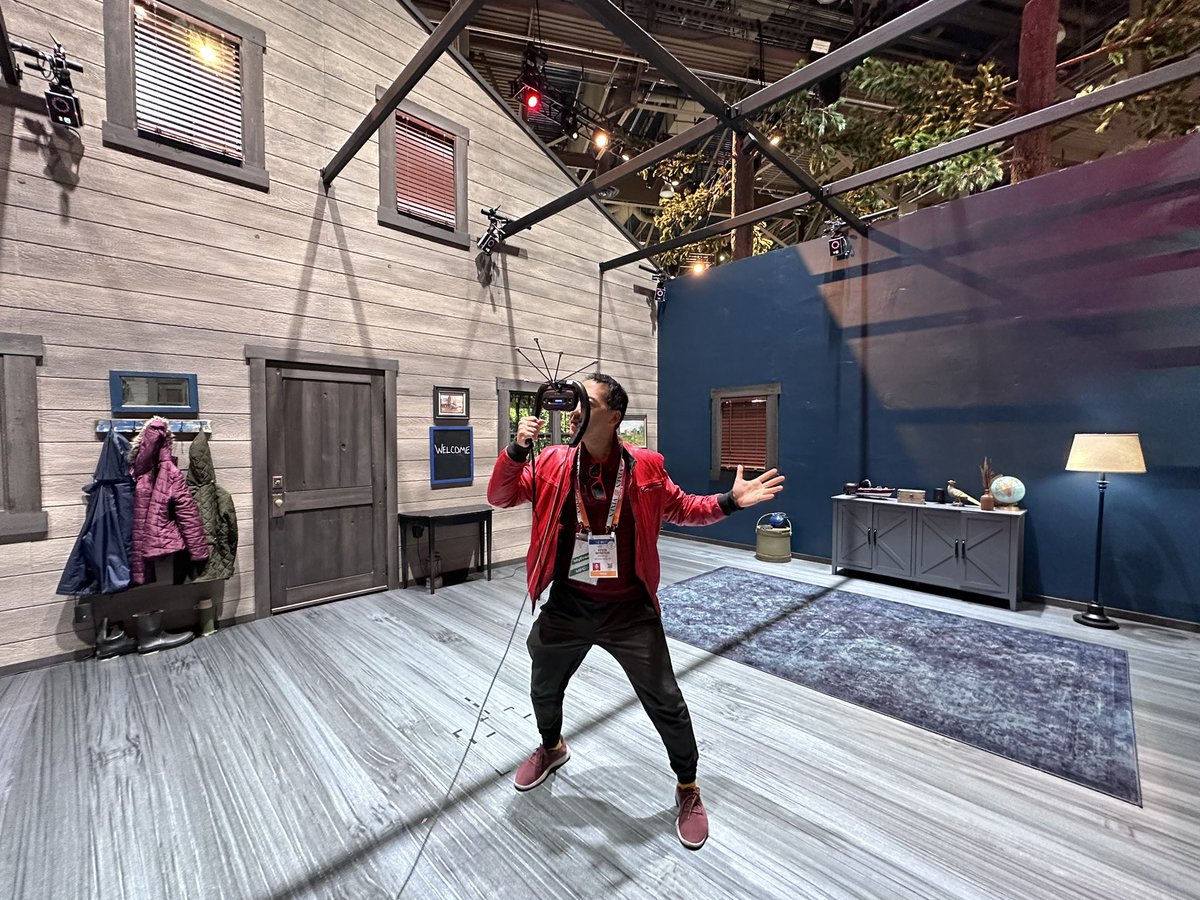 – Free Viewpoint: Switch between four viewpoints of a r-ecreation of the scene from the film using more than 100 surround camera. The four viewpoints are: two actors, grasshopper, crow
– AMLOS: fan could live talk to actors to solve clues on the film's actual set in Philadelphia
Car Tech
BMW demoed its color-changing iVision Dee concept car again, which generated oohs ahas like last year. This purely concept car is covered in 250 foil panels that can change among 32 colors. The color DJ even matched the car to our founder Digital LA's red and black outfit!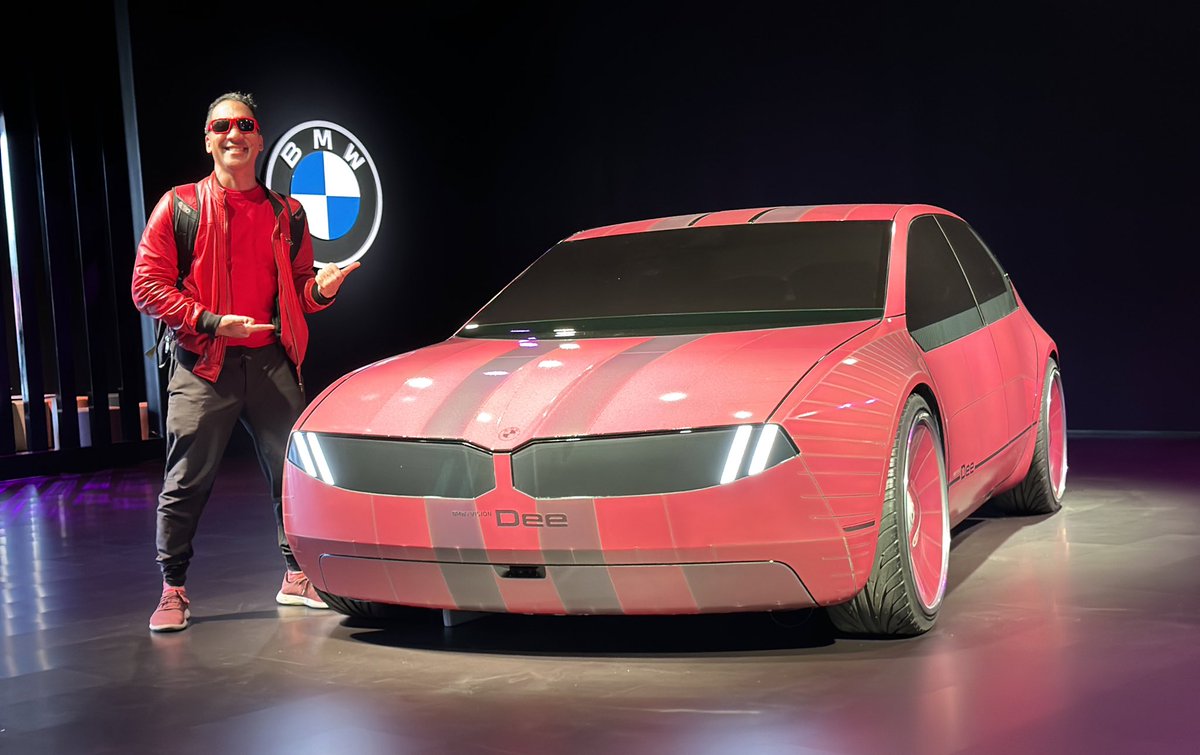 West Hall was car hall, with lots of car tech, concept cars, and accessories, like this concept EV.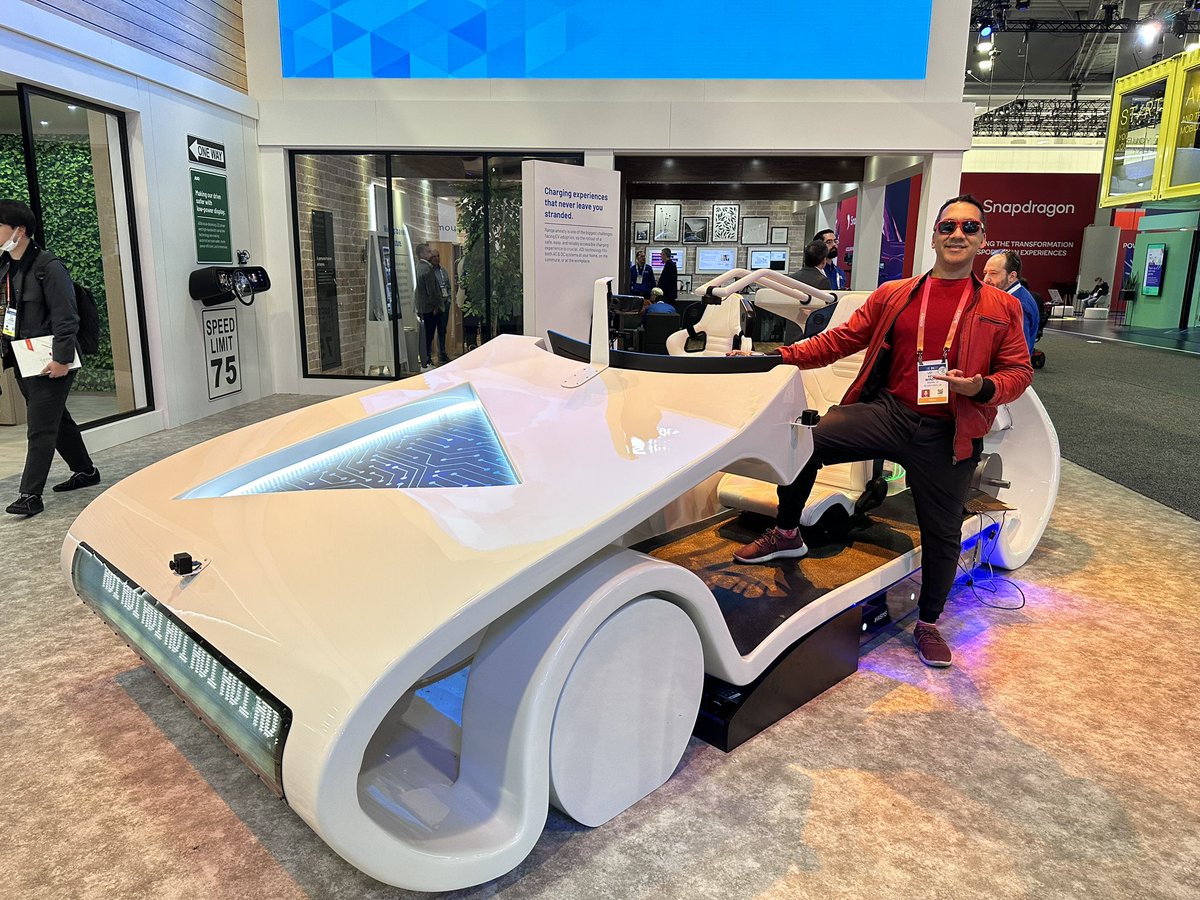 Robots
At the ADT booth, Apollo the security robot by Halodi Robotics. He has ADT camera security systems and wheels to mobile patrol. He is buff – he can also lift boxes.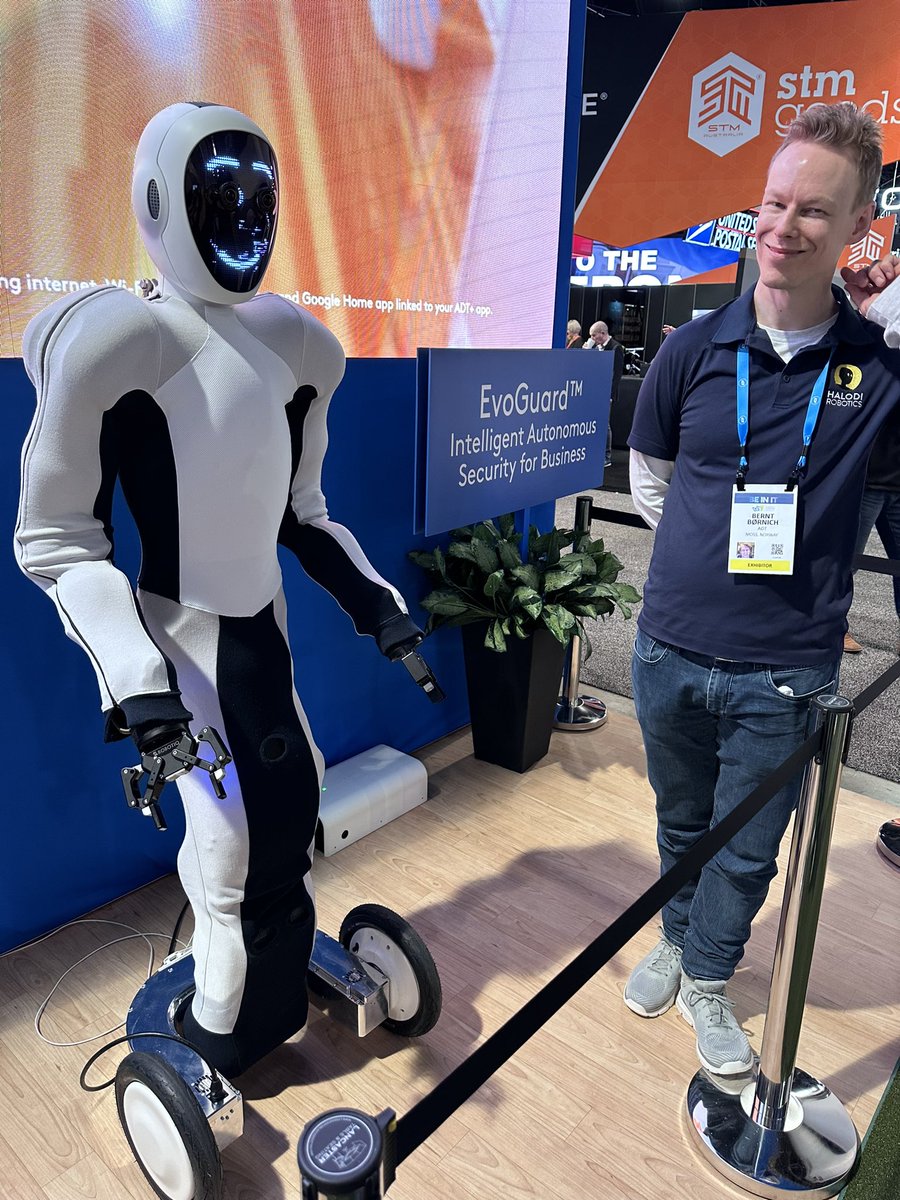 Health Tech
Bodyfriend demoed 2 new massage chairs, said CEO Changjoo Kim
– Phantom Medical Care is the first medical grade massage chair, approved by the FDA in Korea, and reviewed by the FDA in the U.S. The headstrap and Pulsed Electronic Magnetic Field sends heated pulses from your neck down your spine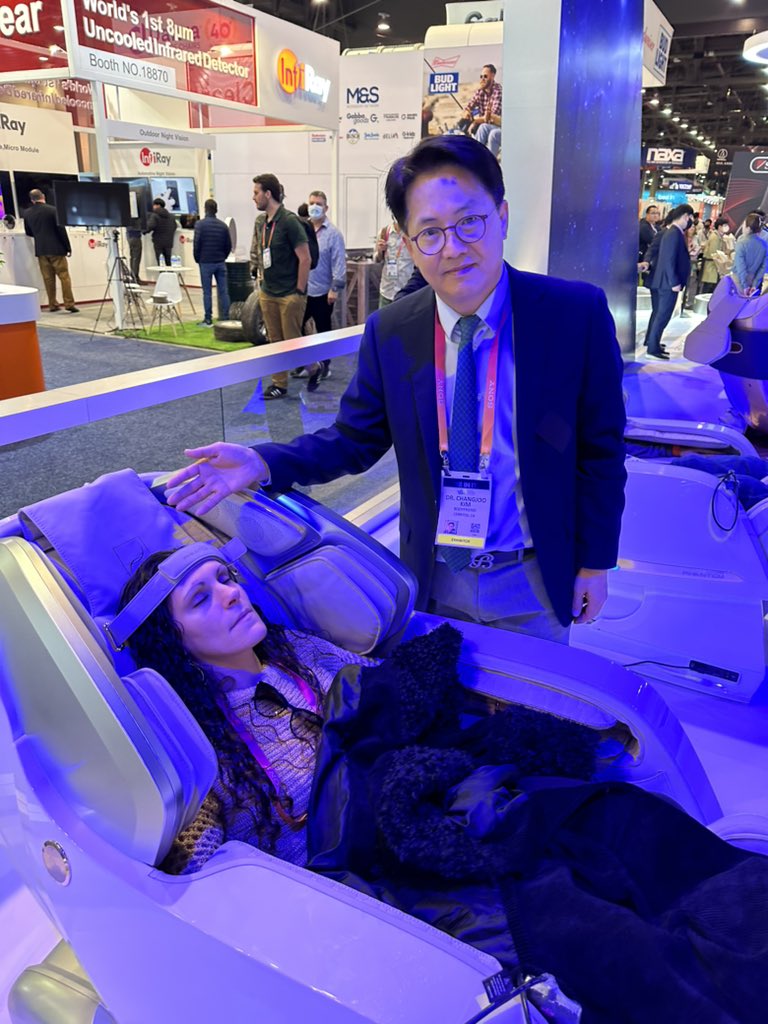 – Quantum Robo: First robotic leg, $12K  Review: We tried a 20 minutes massage. We set it to maximum inentisty, heat and speed to feel fun effects. The arm and hand massage, rollers on your neck and balls of feet made it more than a regular massage. Excellent relaxing body massage. It makes a massage something you can do every day, instead of scheduled once every few months with a masseur.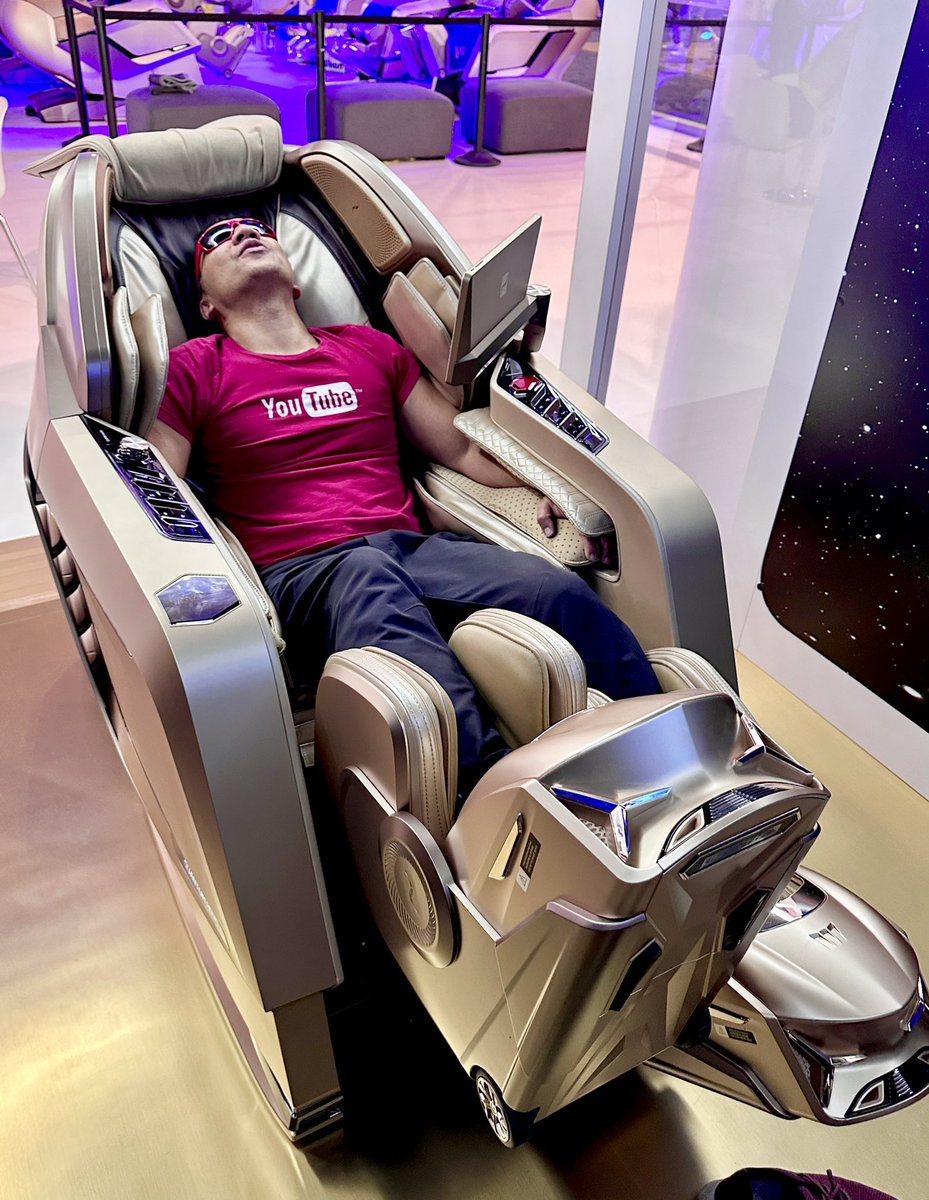 Lifestyle Tech
Prinker: print non-permanent color tattoos on your skin at home. This was a popular booth with people getting free tattoos.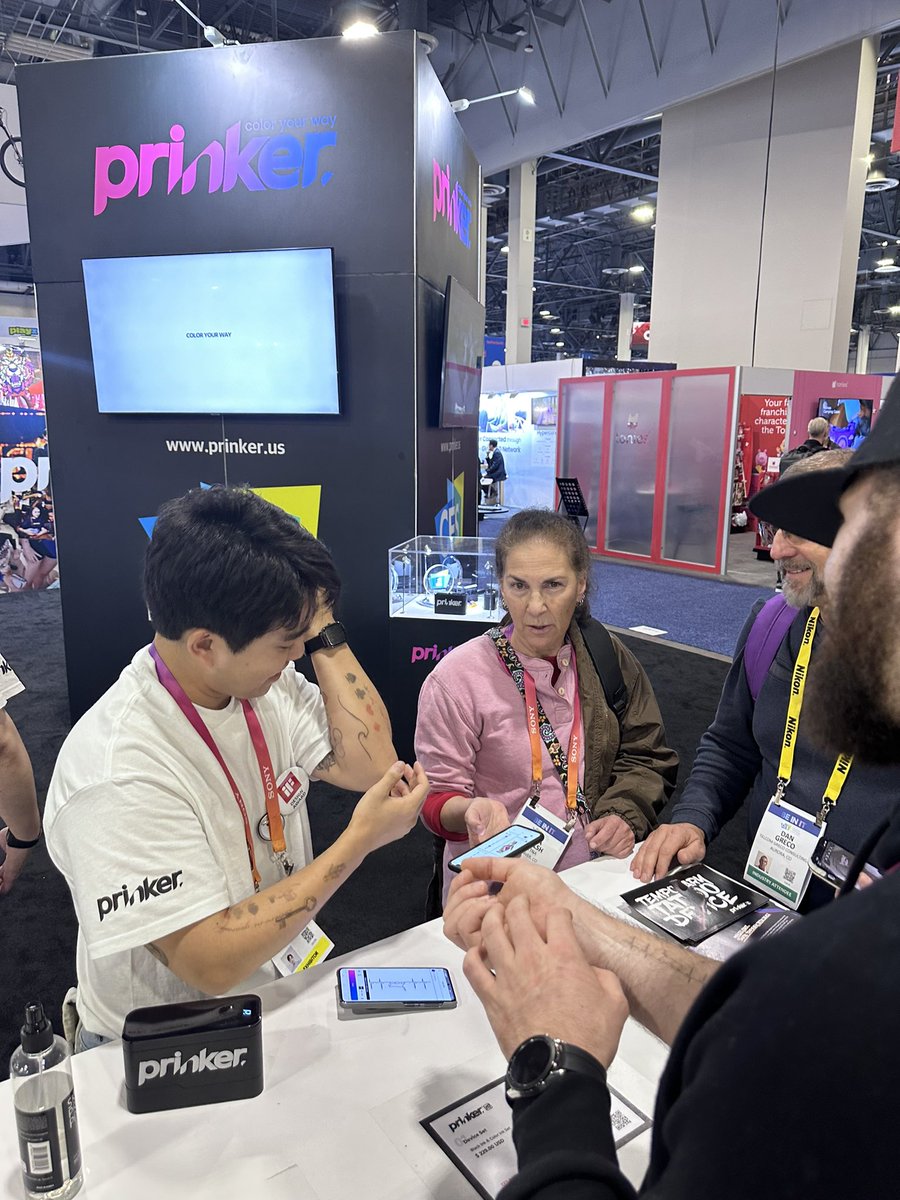 You can select from their existing designs, or upload your own design.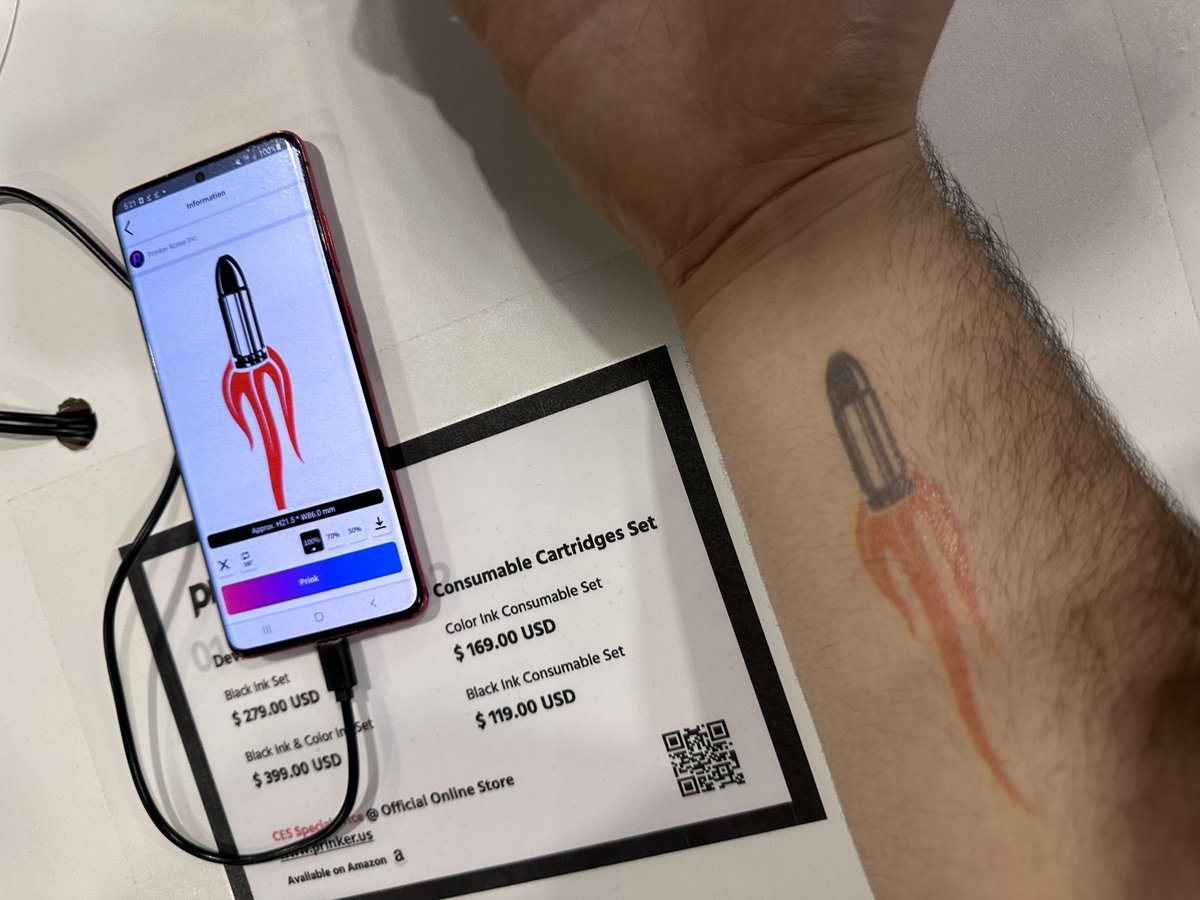 Food Tech 
Tramontina's Guru hot plate syncs to the app's existing recipe library to automatically adjust your meal's heat and time for perfectly cooked meats, pastas, and more. You can use your own cookware, but better results w Guru's
Equality Lounge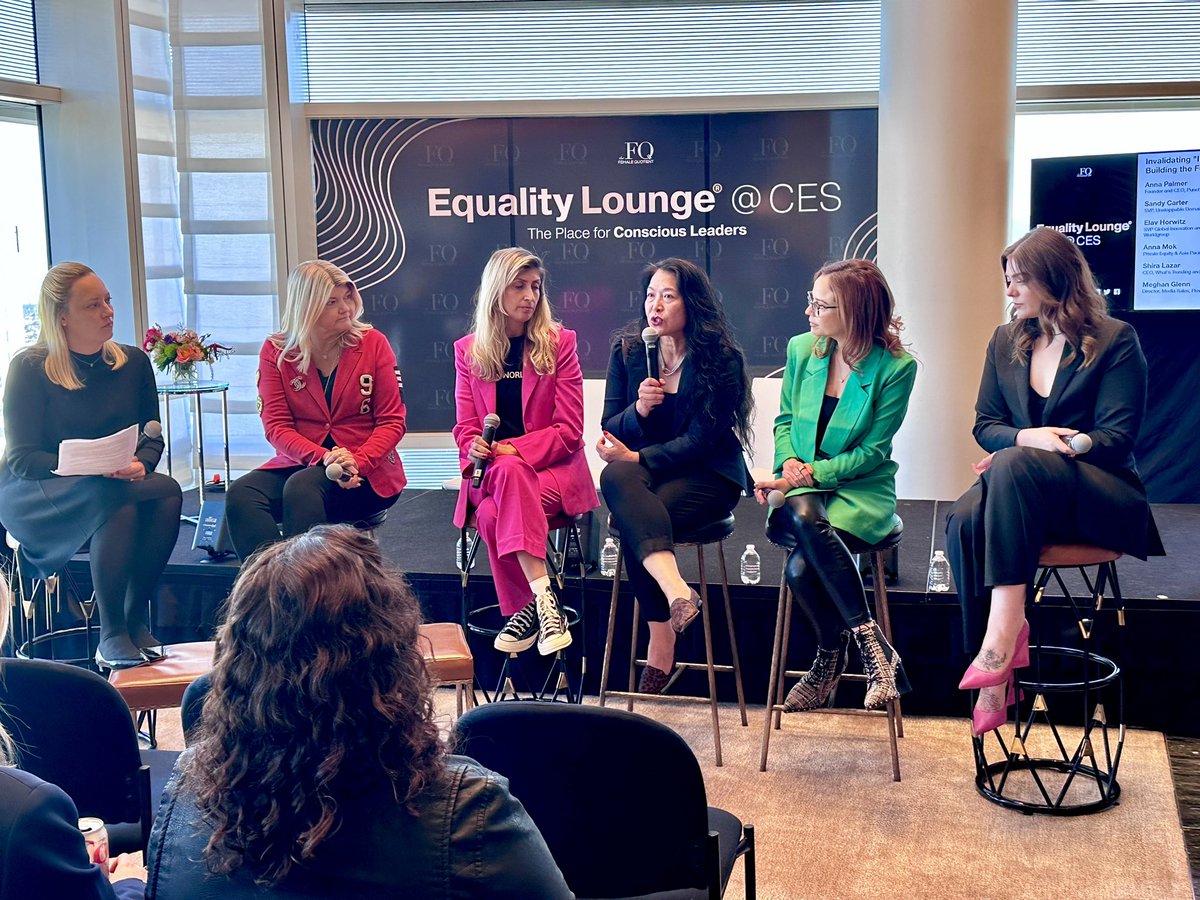 At the Equality Lounge at SkySuites at Aria: Female Quotient hosted panels on increasing women in tech, AI trained on data w women, diverse women of color. Attendees could also taste sweets from the Candy Bar, get omplimentary hair styling, and professional B&W photos. At the Snap lens kiosk, attendees could try on fashion clothing and accessories.
C-Space
C-Space at Aria hosted entertainment panels and events, including MediaLink's Entertainment Summit on Thursday, and Variety's Entertainment Summit on Friday.
– Variety Entertainment Summit was free for CES badge holders Friday at Aria – Joshua 9. At the Marketing trends panel, speakers from NBCU, Delta, Paramount+ etc shared trends: Post pandemic, streaming, audio, podcasting have all increased. Media companies are becoming tech companies.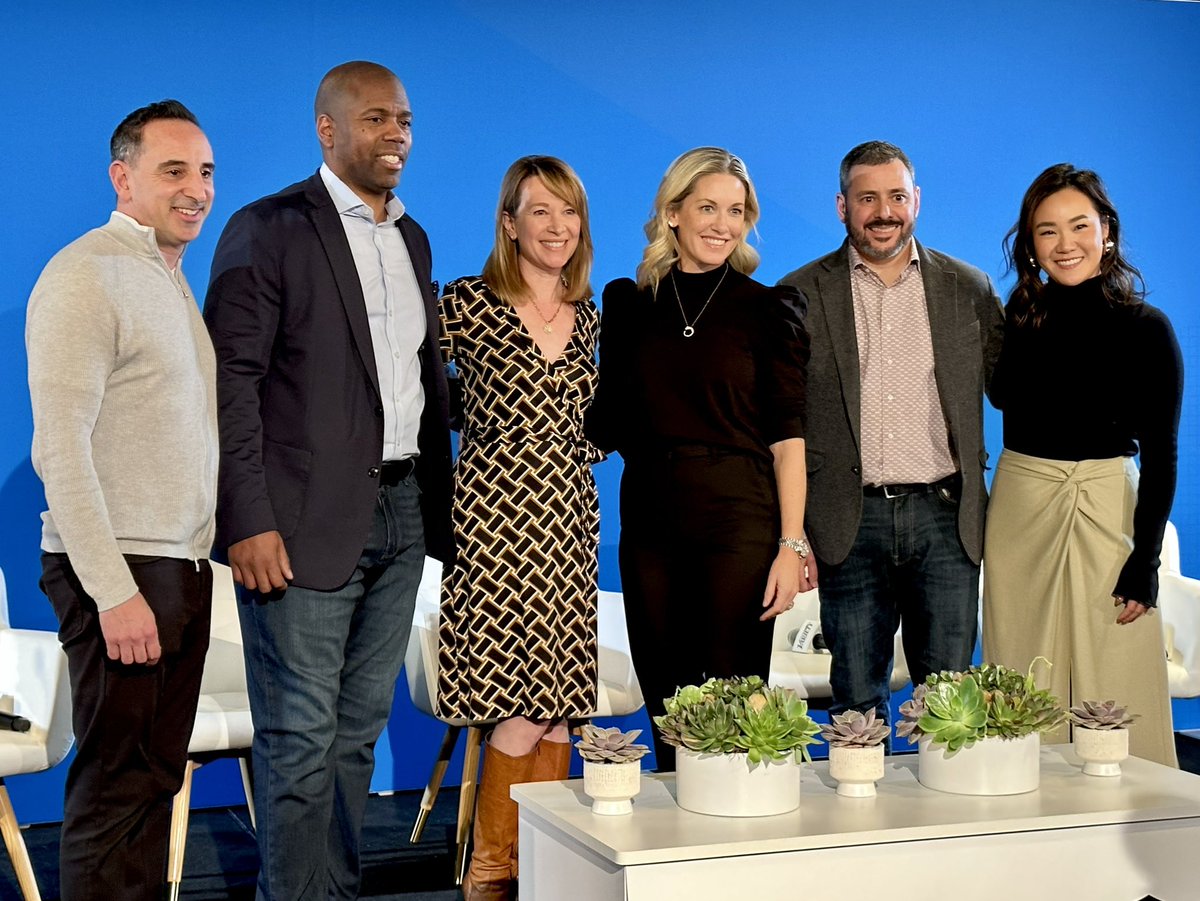 Voice AI panel: At Cameo Kids site, parents can create custom video greetings from their kids' favorite Candle media characters including Cocomelon, Moonbug, Blippi and more. Kids love when their fave characters greet them by name, said Brent Weinstein of Cameo.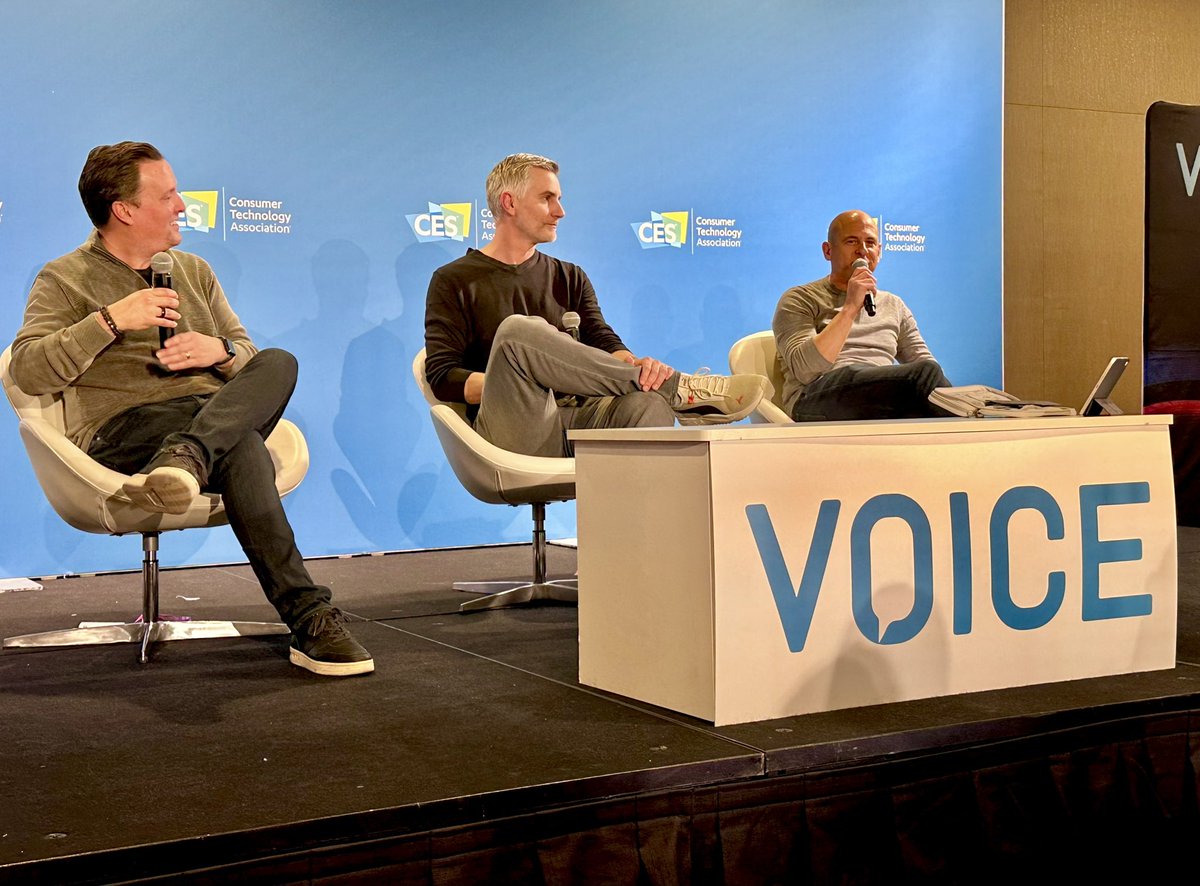 MediaLink: Delta CEO Ed Bastian announced at CESkeynote that Delta will offer free Wi-Fi for SkyMiles fliers on 540 planes Feb 1, w rollout over next 1.5 years – Delta Sync exclusives hub in April w content from Paramount+, NY Times games like Wordle – Delta fleet has 150,000 screens, making it its own entertainment network.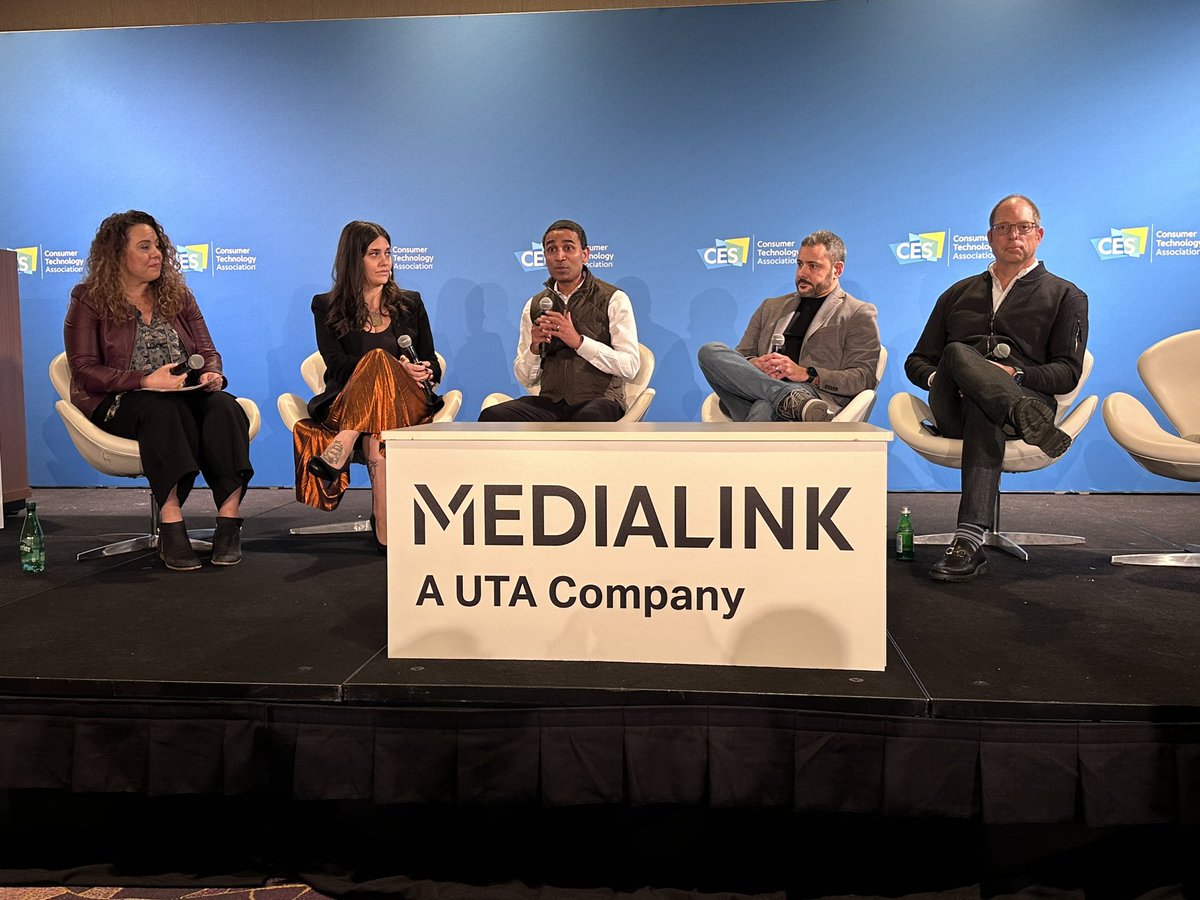 AI Goes to Hollywood panel by SAG Aftra. CAA's Chief Metaverse Officer Joanna Popper said CAA is helping clients figure our Metaverse and AI in four ways: personalization, production via Deep Voodoo, digital doubles, and games. Author Nina Schick said generative content will be 90% of video by 2025. MARZ VFX used AI de-aging VFX in Umbrella Academy, etc.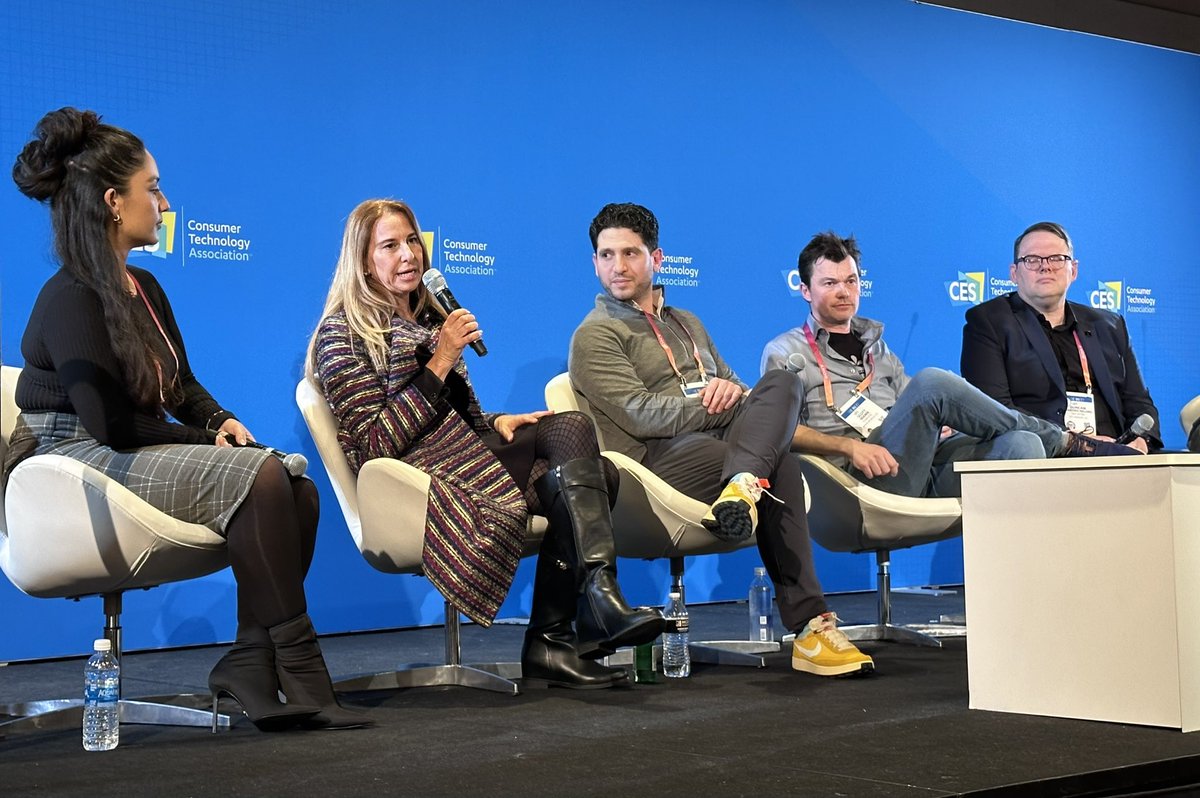 CES panel: Evolution of the Chief Diversity Officer
"We have to systematically change policy, systems and procedures," said Latasha G of Amazon Studios, based on Culver City. She said that after Summer 2020, Amazon Studios quickly implemented polices and procedures to increase representation in its content and staff, and partners: 
Featured content must have inclusive representation. Filmmakers and partners must be diverse. Tip: Implement DEI in terms your biz already uses