The new Cheat Day Land pop-up museum packs in so many photo opps in a whimsical wonderland of donuts, chocolate, pizza, and hamburgers. It's like a version of Willy Wonka's factory brought to life and made to spruce up your Instagram. It's part of a pop-up museum trend in LA, including the Museum of Ice Cream, Selfie Museum, and Candyopolis, where LA Instagrammers, influencers, and everyday people are looking for always looking for cool Instagram opps.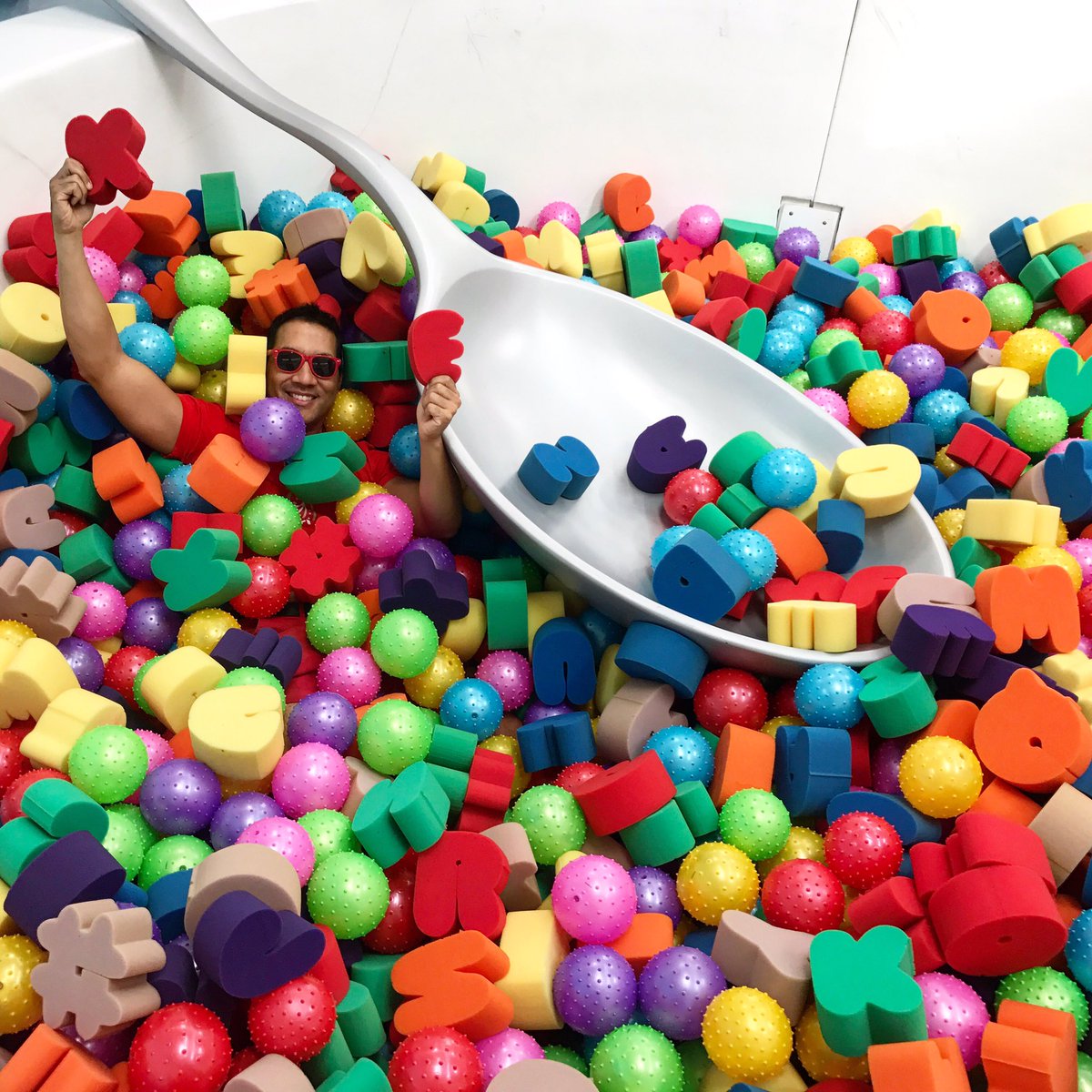 Cheat Day Land was created by the Reyes family as a family project. After Yolanda Reyes traveled to Japan, she was inspired by a photo-opp museum there. Both Japan and South Korea have several permanent photo-opp museums filled with dozens of photo opps, perfect for Instagram and social media. She told her family about it, and they came up with the idea to create a pop-up museum focused on Cheat Day food: ice cream, pizza, hamburgers, and more, popularized by The Rock on his Instagram.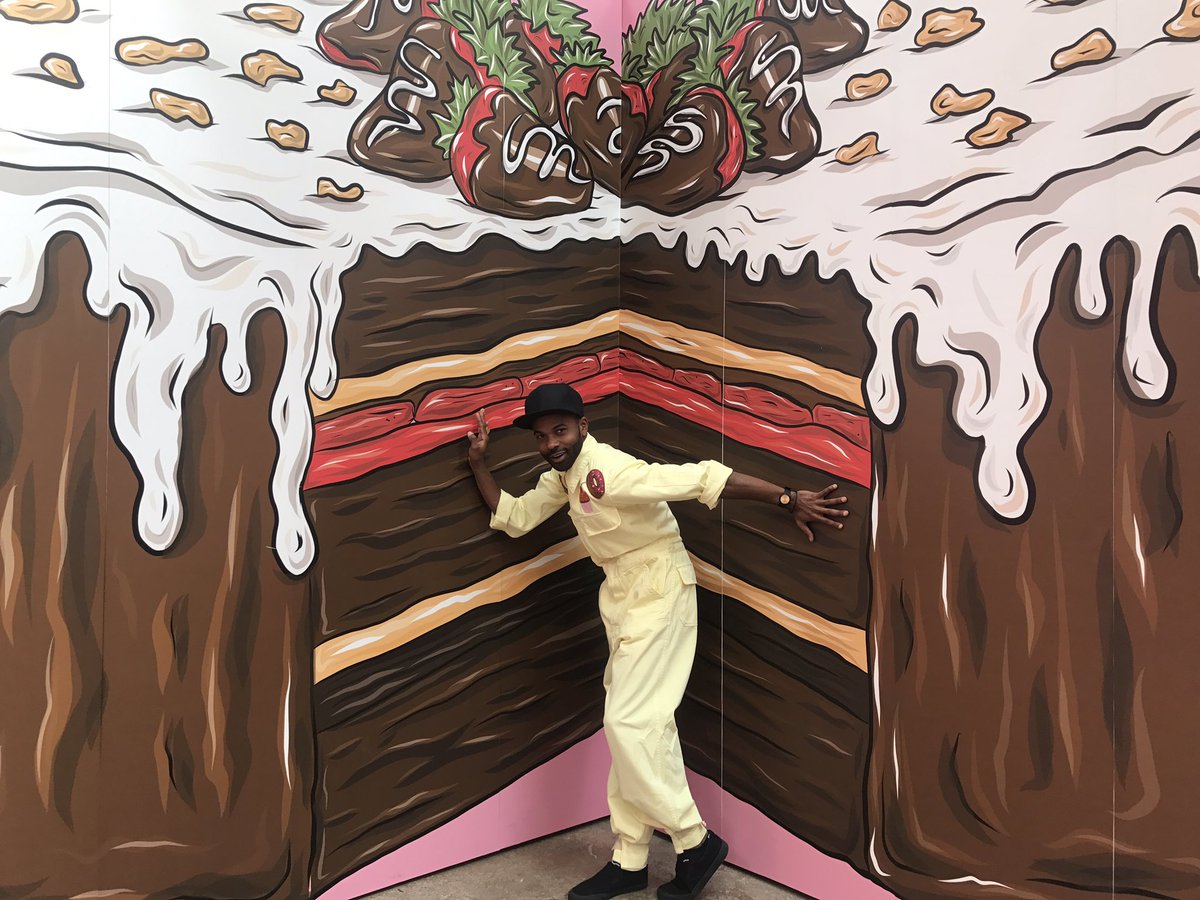 "We waned to incorporate our passion for food with out fitness background and show that you can do what you want on Cheat Day," said Yolanda's brother, artist Nick Reyes.
Nick and his brother Enrique quickly started to sketch concept drawings and art for a food pop-up museum. They used iPads with stylus to draw the artwork, create vector art, and then enlarge it to wall size.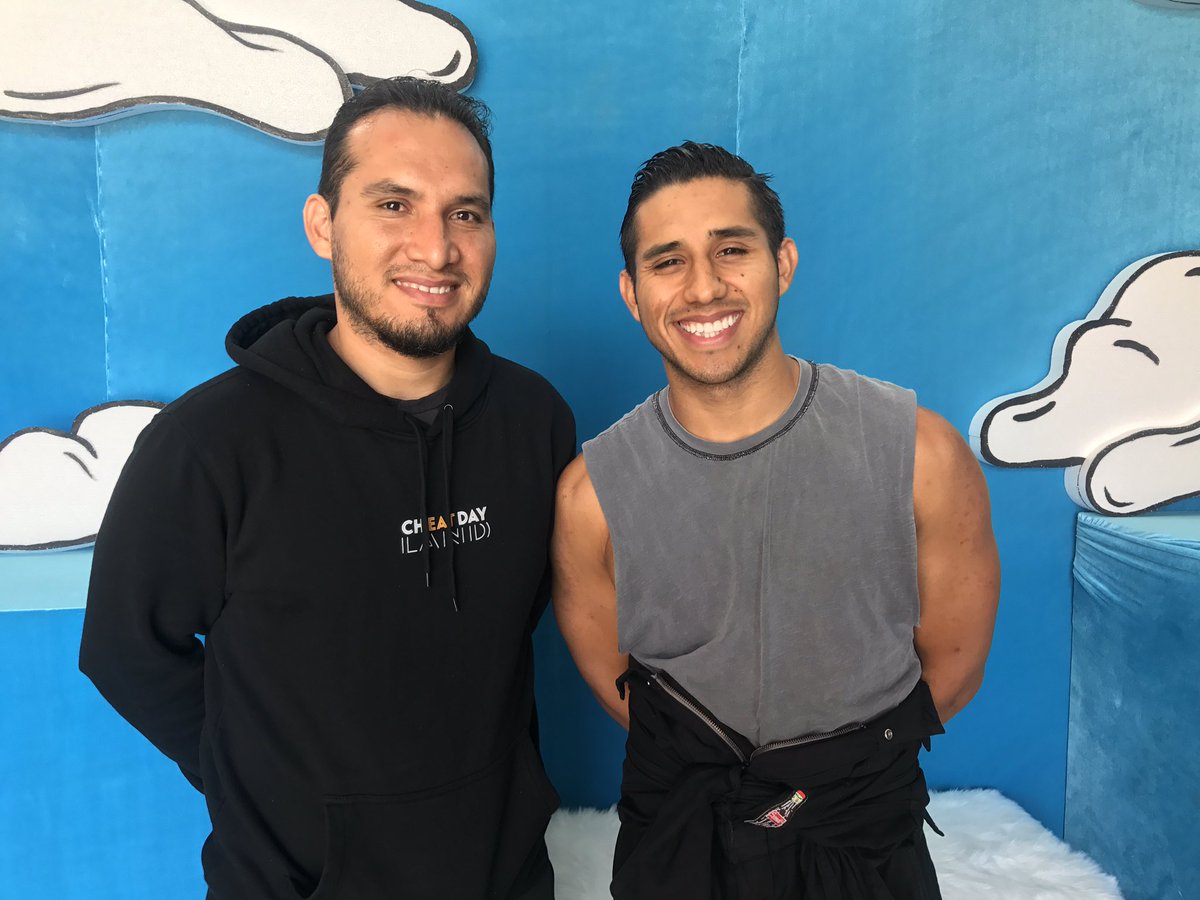 "We decided to do everything by digital art," Nick Reyes said "We fell in love with how it worked."
They sent the vector files to Storyland, a company w large displays for companies including Legoland and Disneyland. Storyland turned the vector art drawings into physical objects, like the giant cereal bowl, the donut swings, and the Cheat Day Land Mountain of sweets.
Definitely ask for Jeffrey the tour guide. He's very animated, and can help you take the best photos.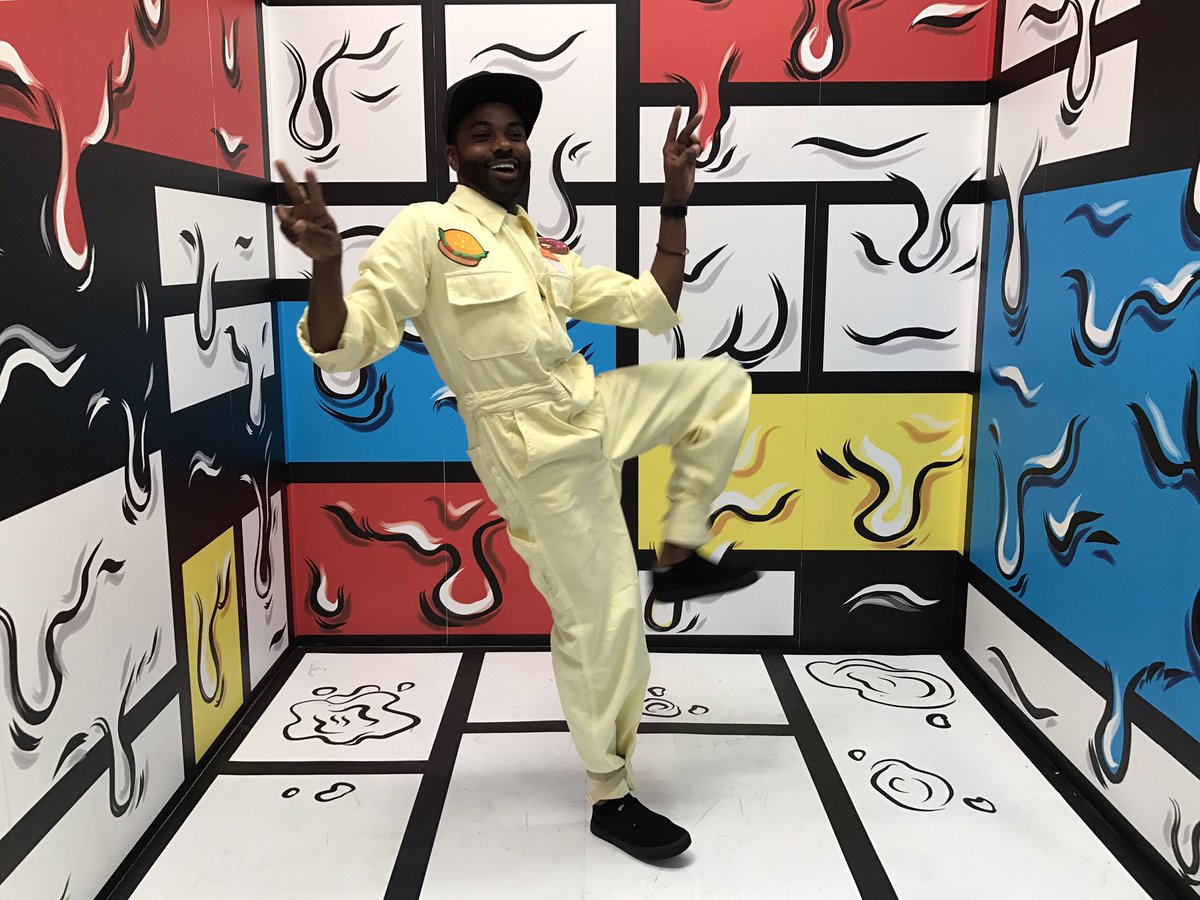 You can buy food-related art and merchandise in the gift shop and art gallery, which are open to the public and do not require museum admission.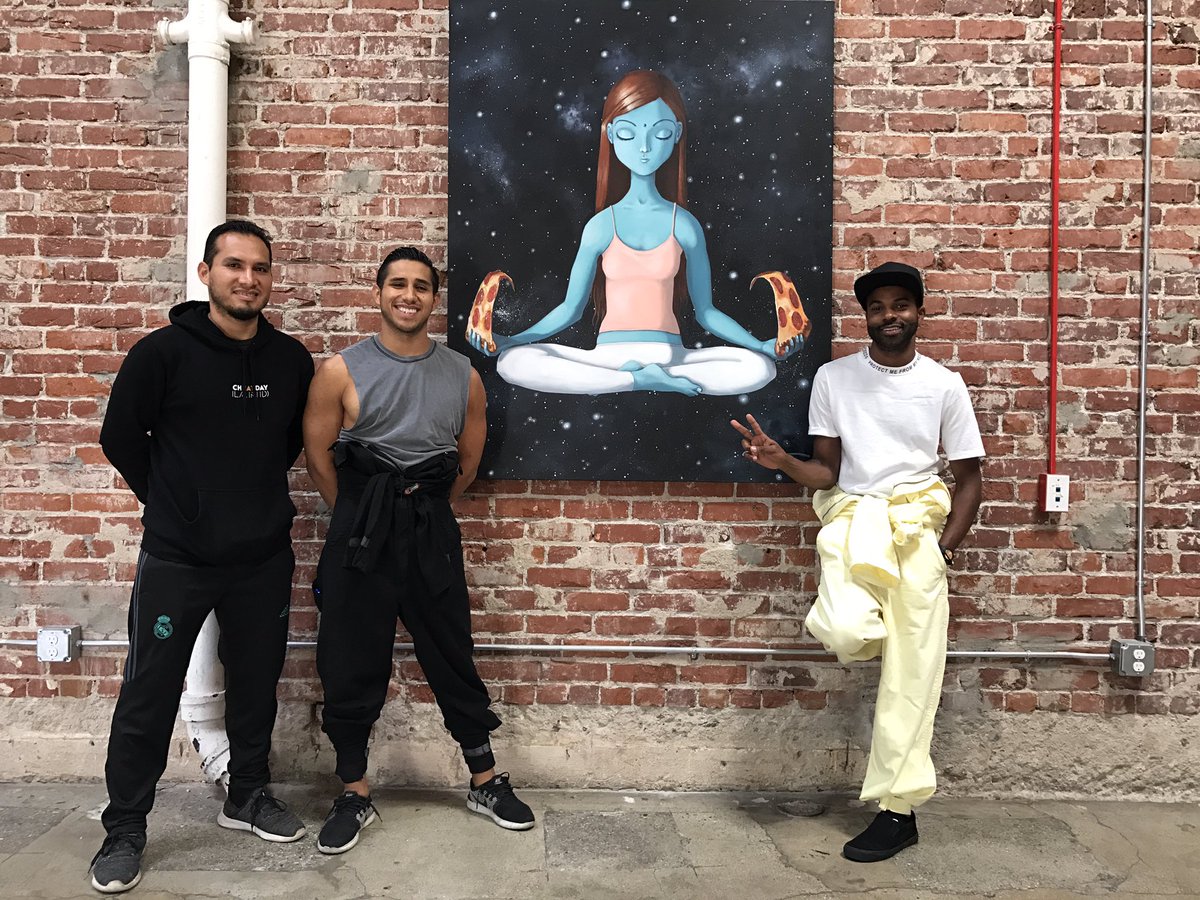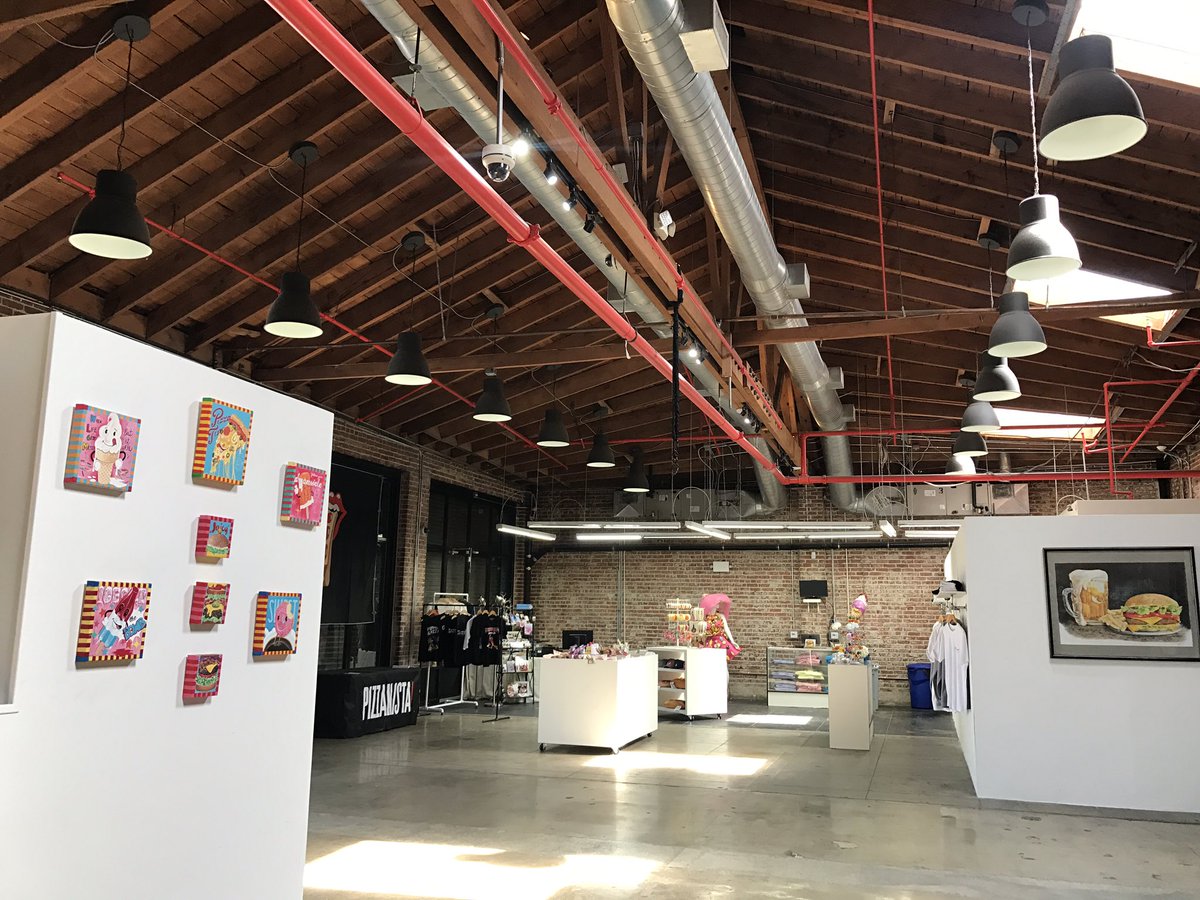 The pop-up museum is located in the downtown LA arts district, in the same building as the former Ice Cream Museum that attracted thousands. Like with the Ice Cream Museum, you should make reservations online thru October 31, although you can also try stand-by. Details http://cheatdayland.com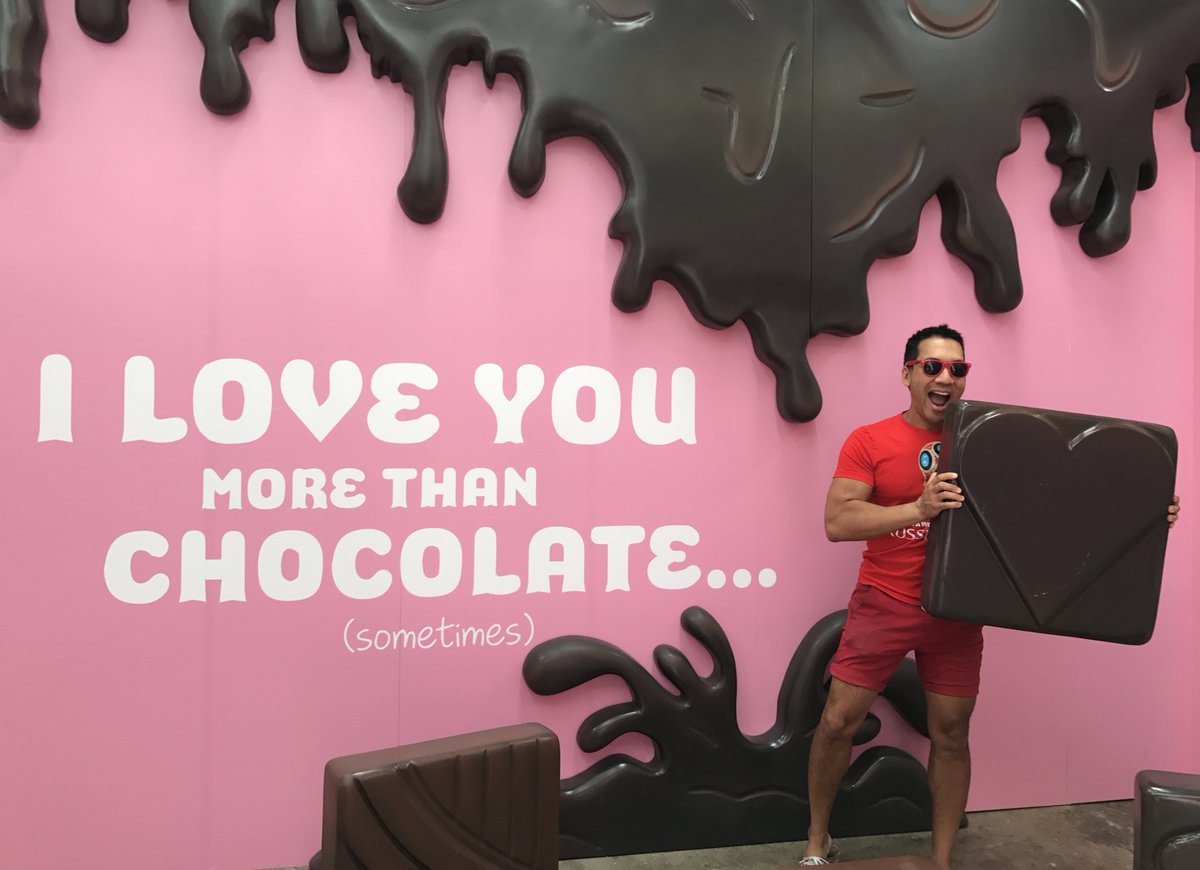 The entire museum takes about an hour to do. There are three to four photo opps per room, and about ten rooms, so you can easily get 25-50 photos.
After taking pics of chocolate, donuts and pizza for an hour, you may start to get hungry for cheat day foods.
Cheat Day foods are available to actually eat during limited times. Lupetti Pizza, a nearby pizzeria, brings in pizza during limited times on Wednesdays, and offers a 10 percent discount in store if you mention Cheat Day LA.