Our annual Golden Globes Viewing Party continued virtually, with attendees from LA to New York connecting and commenting on Clubhouse while watching the show, in LA's first Clubhouse Awards Viewing Party – making history.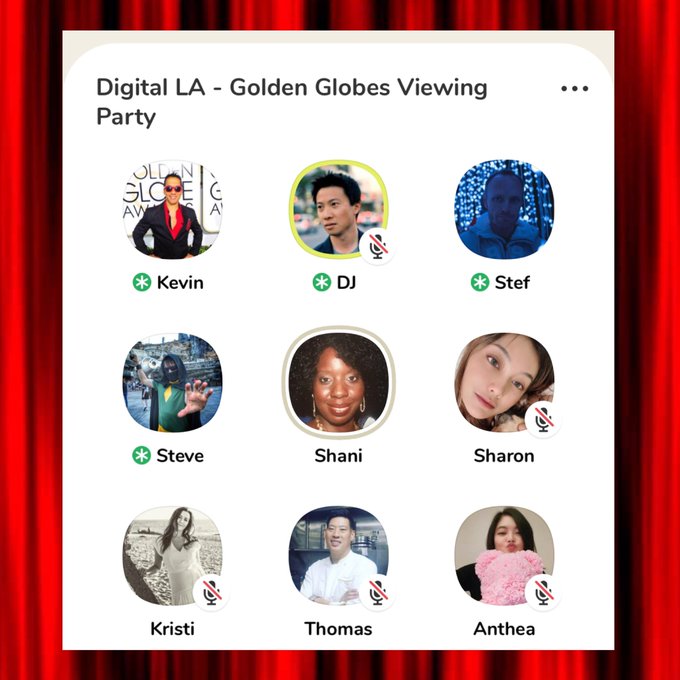 Attendees traded comments on the show, while watching, much as we have had our past viewing parties at local LA bars.
We cheered on winners for Nomadland, Soul, Borat, the Crown and more (see list of winners below)
Stefane Ceretti, who is credited on VFX on Nomadland, joined our Clubhouse to hang out.
Several poured their own wine, champagne, and ate popcorn at home, sharing their sounds pouring drinks or clinking glasses.
We also noticed different timing and commercials depending on device and location. NBC TV was the most immediate, with 10 second to 1 minute delays for streaming services like Apple – NBC or the NBC app. Commercials in LA and NY were different from some commercials in Florida, attendees reported.
For our list of Golden Globes winners, focusing on digital, see our Winners article.