The Clubhouse app is the hot new social app, with news reports that Elon Musk and Mark Zuckerberg crashed the app when they went on it last week. If you're not on Clubhouse yet, here's a quick 101.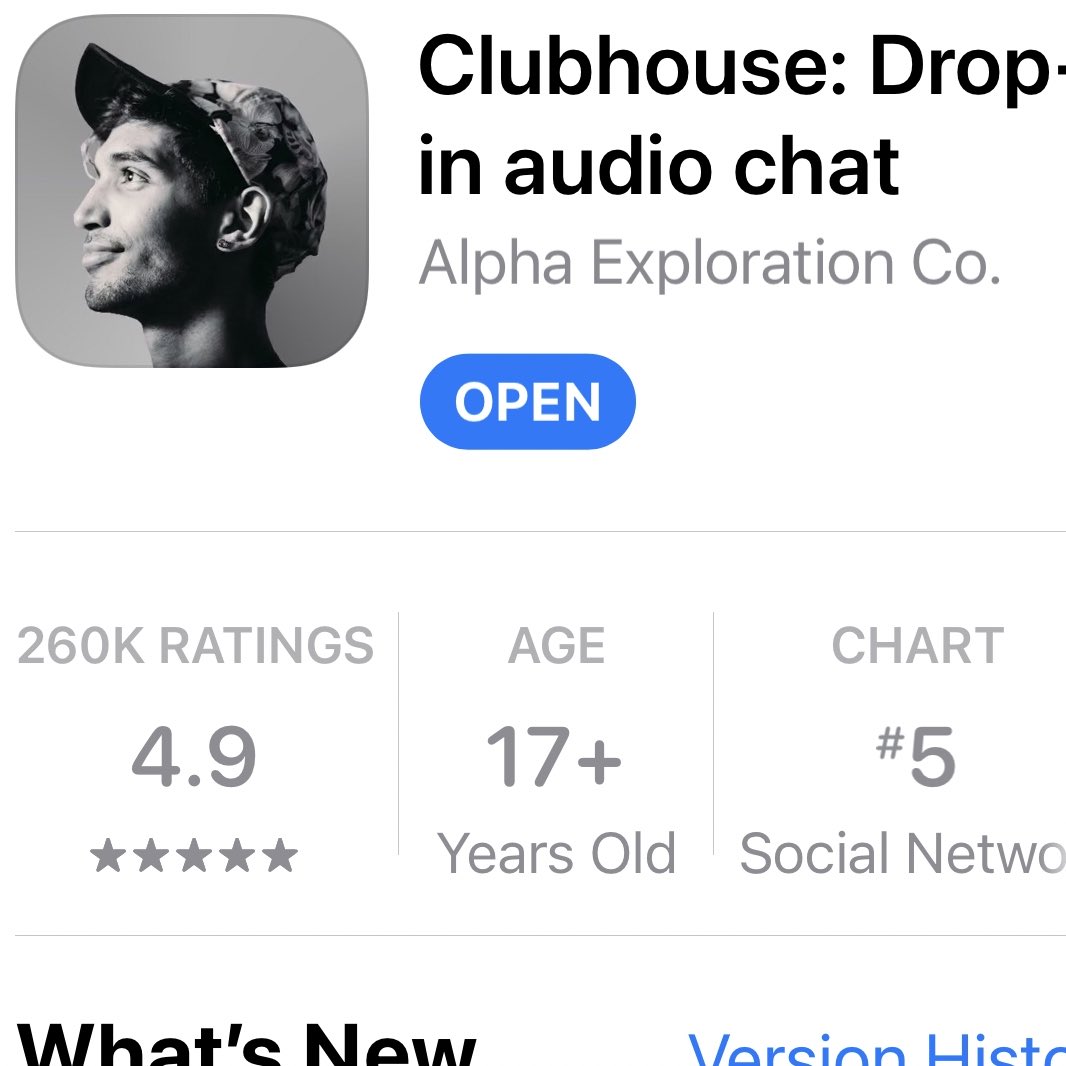 Clubhouse is a free voice-only "rooms" with panels and conversations nonstop about topics you or your friends are interested in and can create on your own. It's like a 24/7 conference room with attendees from around the world.
You can just listen passively, or be active – raise your hand to jump on stage to ask a question. It's good to have on in the background while you're working at home, walking, etc. Better than the radio cuz it's topics you're into. Like listening to podcasts or radio except you can jump in to ask a question
It's social: Add friends based on your friends' phone numbers. Rooms they are in or moderating will pop to the top of your feed/hallway
Anyone can create or moderate a room, and it appears on the in-app calendar, and you can send a link for others to join
Follow 200-300 friends or people in your industry so rooms they're in will populate your feed/hallway. Also follow a few people outside your industry to get new ideas / topics in your hallway
Profile: Create short and sweet profile with most interesting bio in first 2 lines. Add emojis cuz they're searchable. Link your IG and Twitter cuz there is NO in-app messaging to other people – it's how people connect
iPhone users only
It's popular cuz Voice is easy to jump on – don't have to worry about your hair or background on video. Ironically this app could've been made a decade ago. Also popular cuz Voice adds humanity back to convos and helps you feel you know someone better than just text comments on a FB group.
Clubhouse room screenshots are the new Zoom screenshots from spring 2020!
Topics vary, from tech, entertainment to fitness to a Lullaby Room where they whisper, sing lullaby's etc to help you get to sleep.
You'll notice several of your friends are power users on Clubhouse, on all day, speaking in many rooms.
It's Invitation only now. Every user gets a few invites and more the more active they are.
No Monetization currently. Some people put their Venmo in their profile to accept tips but it's rare
We are in the New App Honeymoon Period now as many users join, excited about this new way to connect. We've seen this with Twitter, IG, Foursquare, Periscope, Meerkat, Vine, TikTok. The trick for Clubhouse to graduate to the next level will be to innovate to add features, scale so it doesn't crash when big celebs like Zuck come on, monetize without damaging user experience, and avoiding copycat by FB or Twitter which are already trying to launch voice alternatives.
Dictionary
Room: panel with 1 to several moderators, who can speak. Attendees just listen until they raise their hand to ask a question, and the moderator can invite them to join the stage. Rooms can last from 10 minutes to 10 hrs.
Club: Organizes regular rooms weekly. You can apply to start a club, but currently the application form isn't accepting new clubs due to the demand. In the meanwhile, start hosting rooms with the same title, you will need 3 to be considered to create a club
Reset the room: when moderator reminds attendees what the current convo/speakers are talking about, etc because many people surf pop in rooms like at a real conference
PTR: Pull to Refresh. Swipe down to refresh the room – new people who've been added/left the room are refreshed and icons are updated
CH: Clubhouse abbreviation
Boom a Room: when a topic in a room is so rich it could be the topic for its own room. Example: 'Great idea! Boom A Room!'
Hallway: the main feed listing panels right now. It's populated first by rooms your friends are in/moderating. Then at the bottom clock Explore to find others happening now
Improvements 
Many features need to be added, and founders are working on it. They give updates in Sunday town hall