Clubhouse is growing exponentially, and LA tech leaders are on it. Many have founded and moderate large Clubhouse clubs and rooms about a range of topics from tech and entertainment, to digital marketing, health and wellness.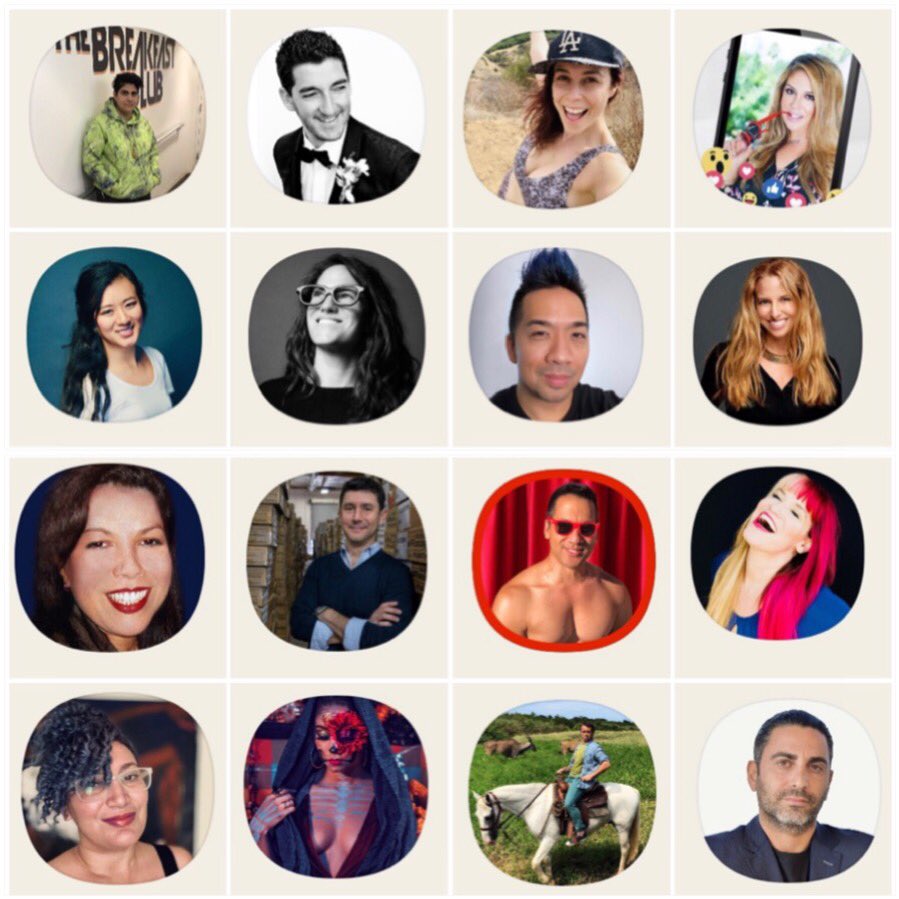 Here are LA tech leaders to follow to help populate your hallway feed with good rooms to pop into. All of them have spoken at our Digital LA events before, and it's amazing to see them grow and bring their energy, passion, experience, and following to Clubhouse.
Moj @moj
Moj is a VC investor and entrepreneur, who started in the beauty space with Beauty.com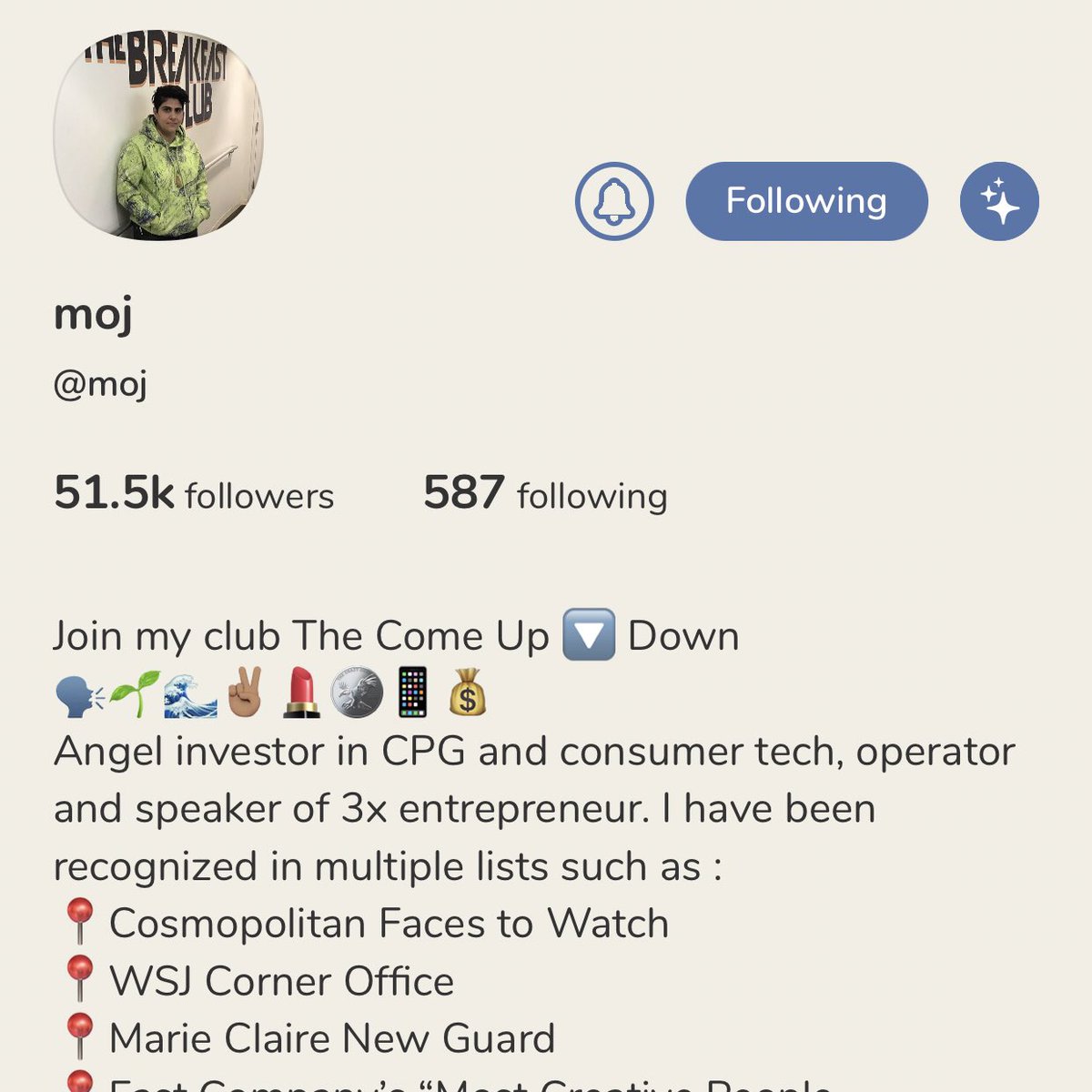 Erik Huberman @erikhuberman
Erik is founder of Hawke Media, award winning digital marketing agency on the West side, as well as Hawke Capital and Hawke Ventures. He frequently speaks on digital marketing, social media.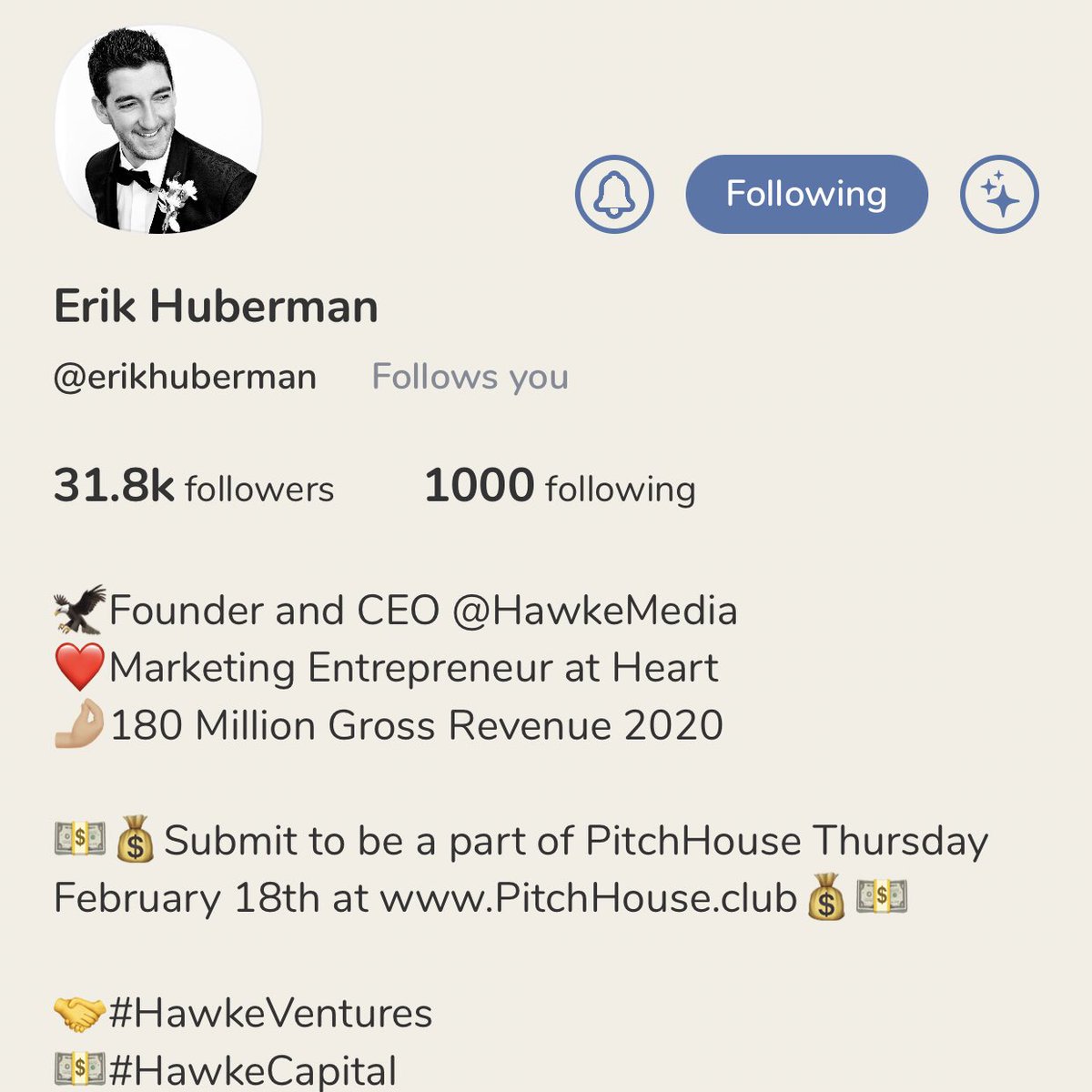 Espree Devora @espree
Espree is an expert in podcasting, titles include WeAreLATech and Women in Tech featuring female founders. Known as the Girl That Gets Things Done, she moderates several clubs on Clubhouse. She was one of the faces of the Clubhouse app icon.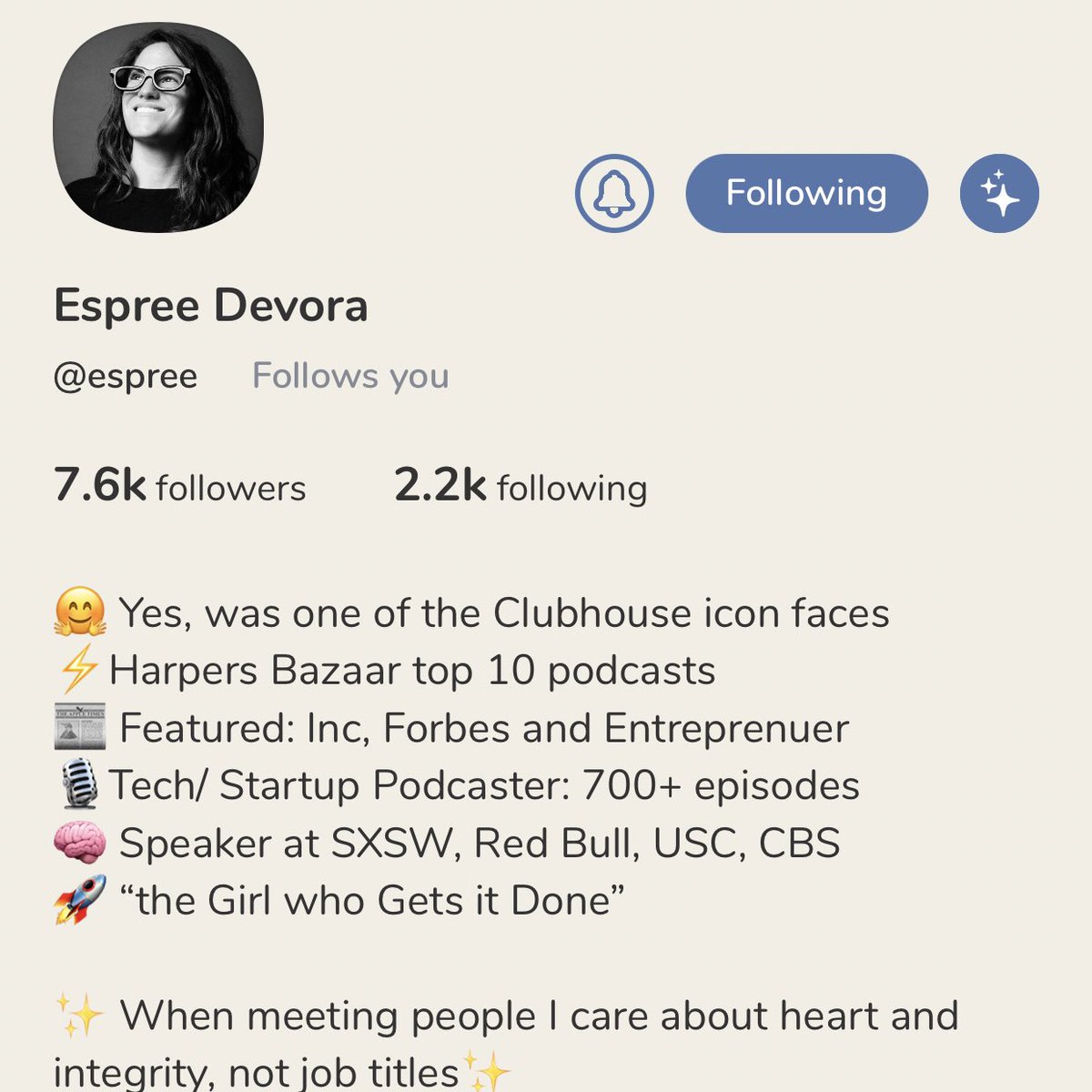 Mike Prasad @mikeprasad
Mike Prasad is founder of tinysponosr which connect up-and-coming influencers with small and medium size brands for sponsored partnerships. He is also a known food and restaurant social media expert, known for starting the tweeting food truck trend with Kogi BBQ truck more than a decade ago. He co-founded Kafa coffee energy bars, available online. He founded Marketing Club, one of the early clubs on Clubhouse, with 92M members.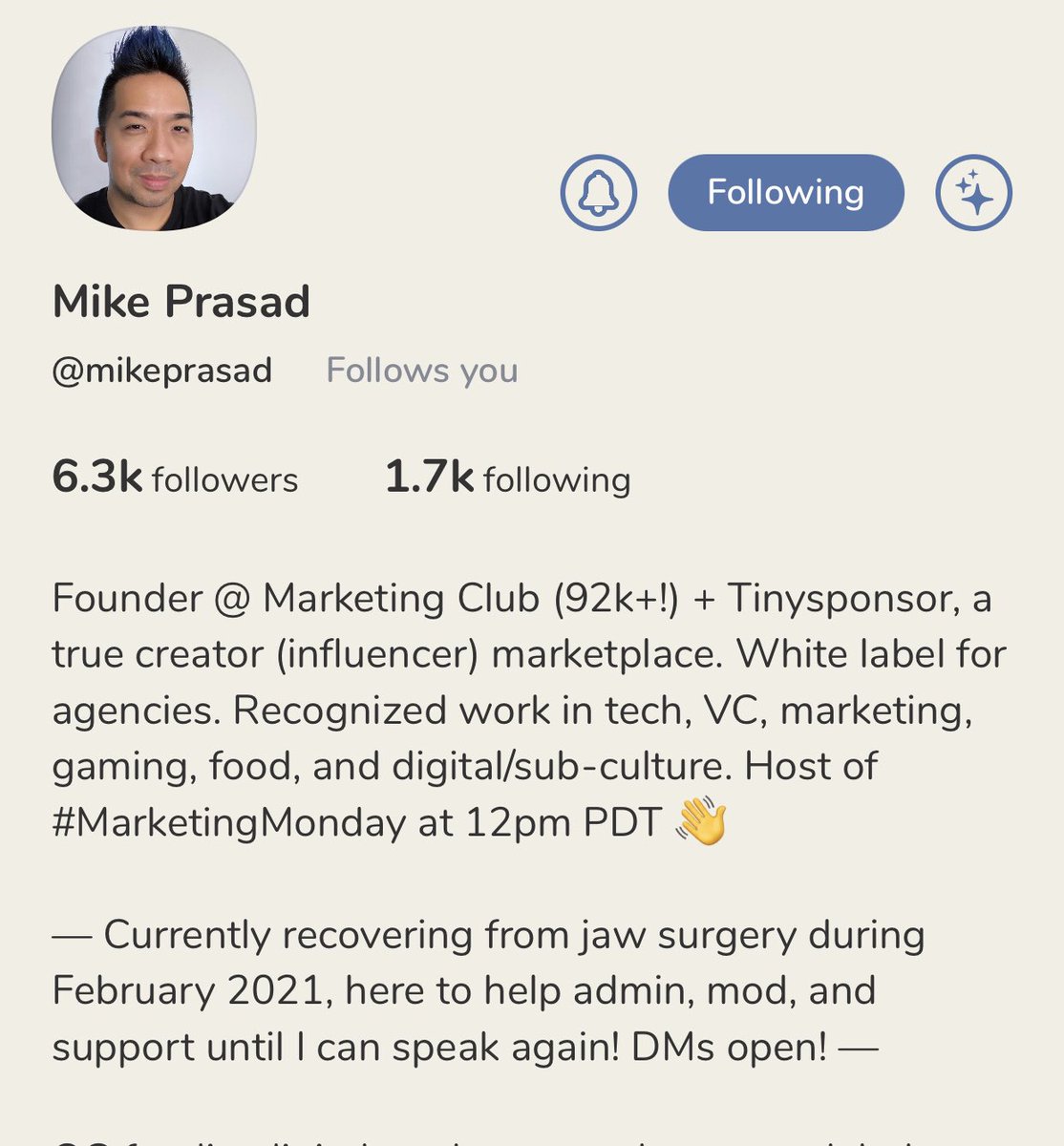 Joanna Popper @joannapopper
Joanna heads up VR and other tech initiatives at HP and often speaks on VR conferences. On Clubhouse she co-moderates the Extending Reality room.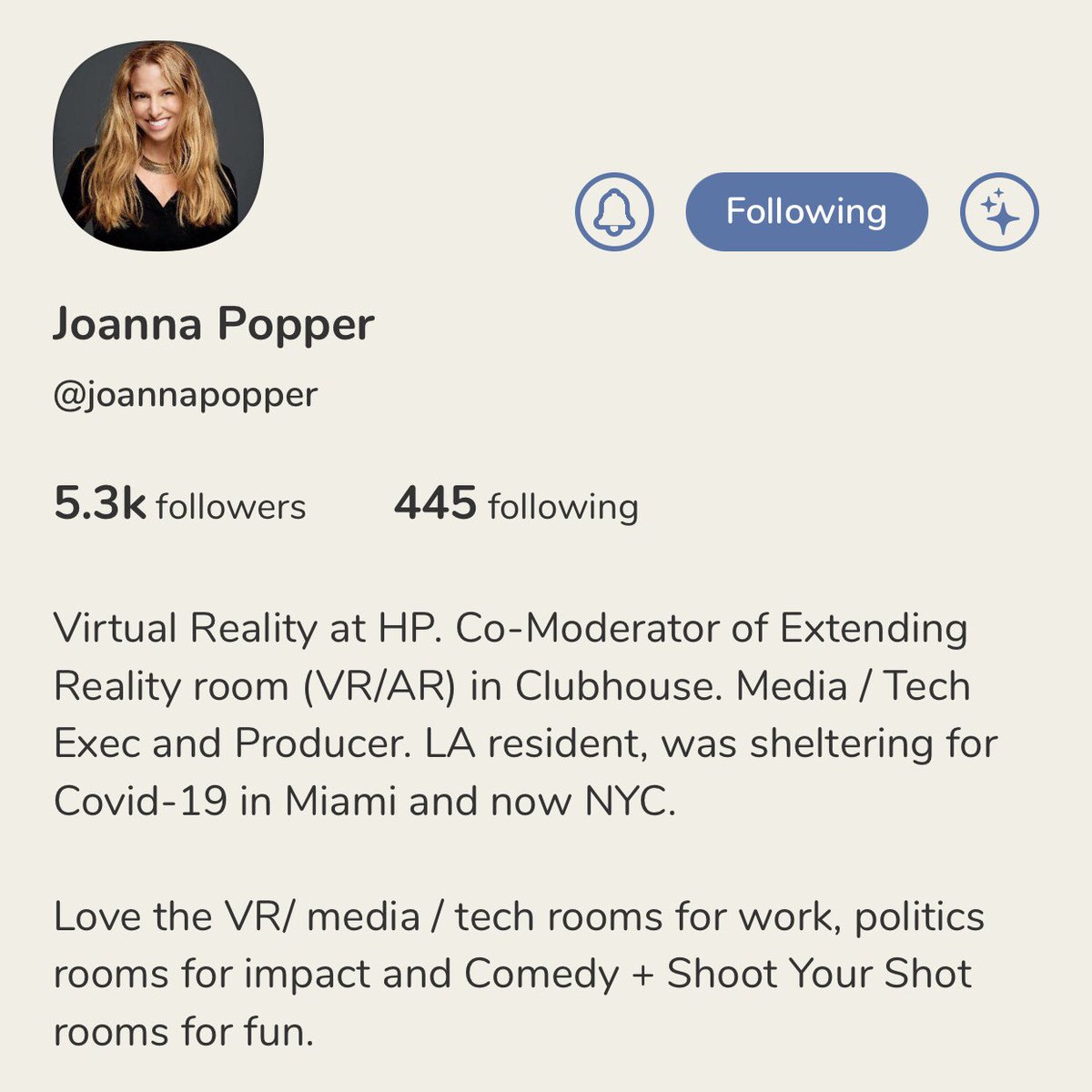 Evette Vargas @vargasgirl23
Evette is an award-winning immersive storyteller and producer. She hosts several rooms on Clubhouse to connect, motivate, and inspire BIPOC filmmakers, content creators, and influencers.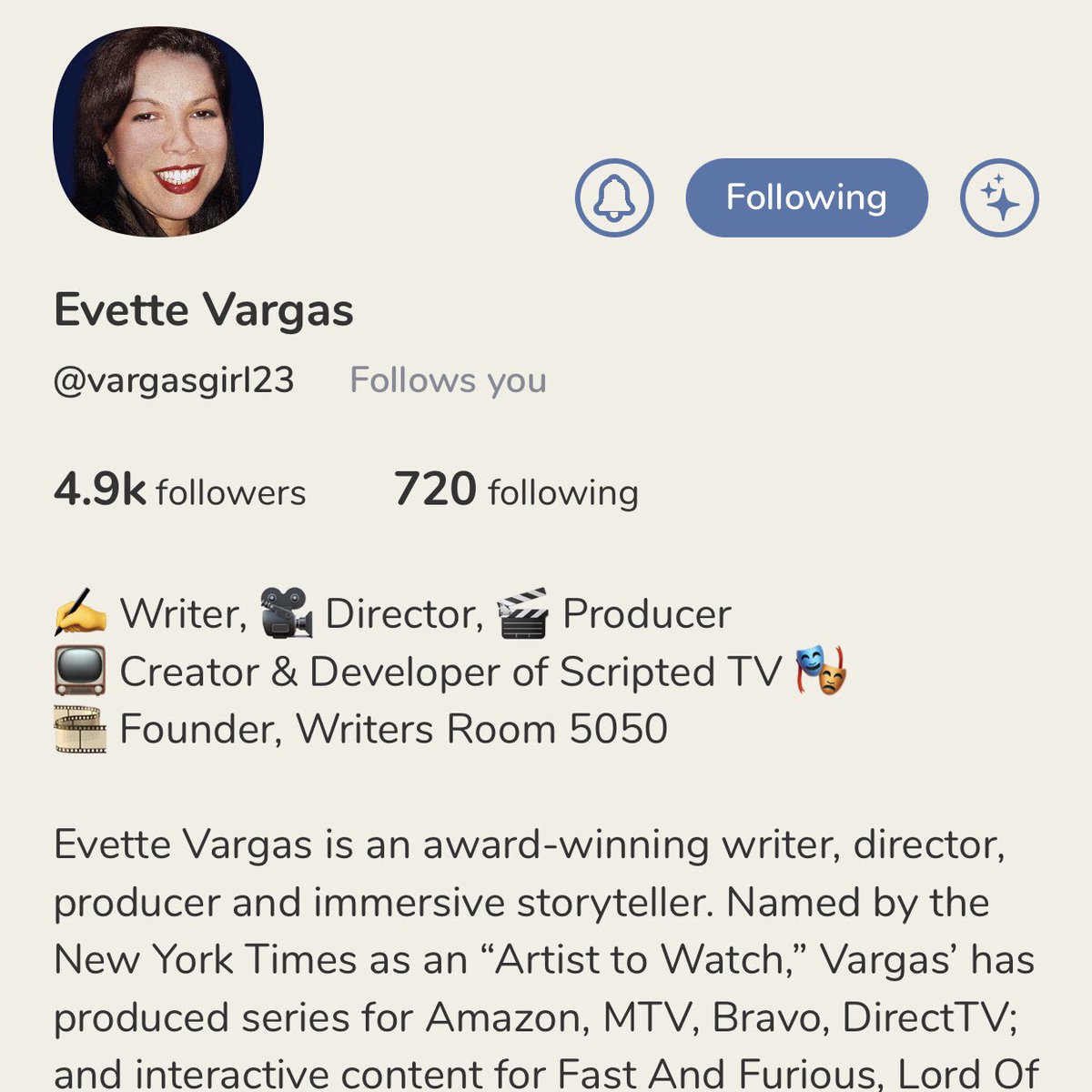 Lizza M Morales @xoxolizza
Lizza (pronounced LIzza like Eliiiiza in Hamilton) is an amazing moderator who brings her energy to every room, welcoming new people, and making sure everyone has a chance to talk. She is a Bilingual Latina Moderator, ensuring women and latinx voices are heard – and speak on stage in rooms.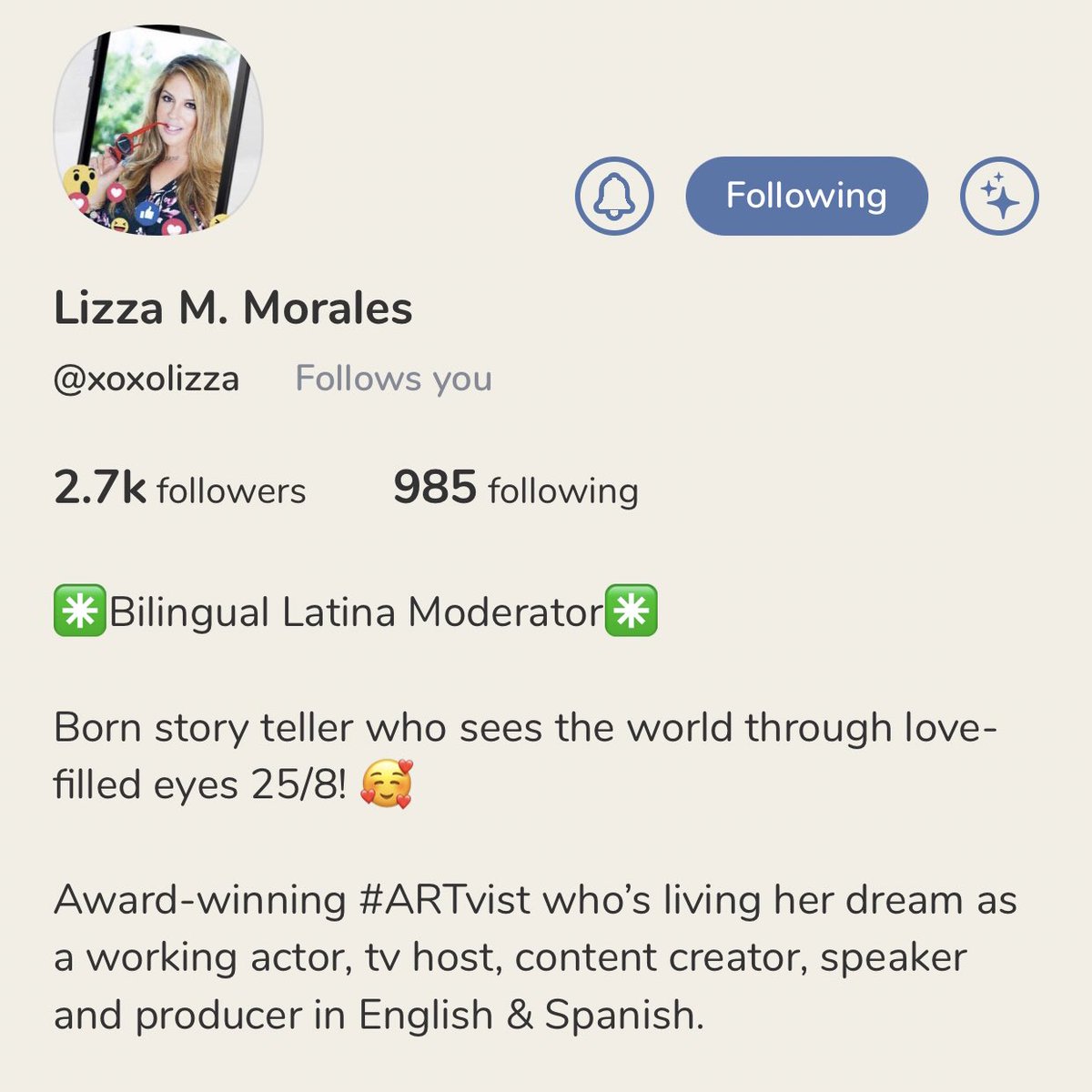 Tatiana El-Khouri @tatianaelkhouri
Tatiana combines art and causes as Founder of Road To Artdom, which brings art to children from diverse backgrounds. She is also founder of the Power of Art Club on Clubhouse, and the sponsor of Comedy Gives Back, which provides grants to comedians and comedians of color impacted by the pandemic.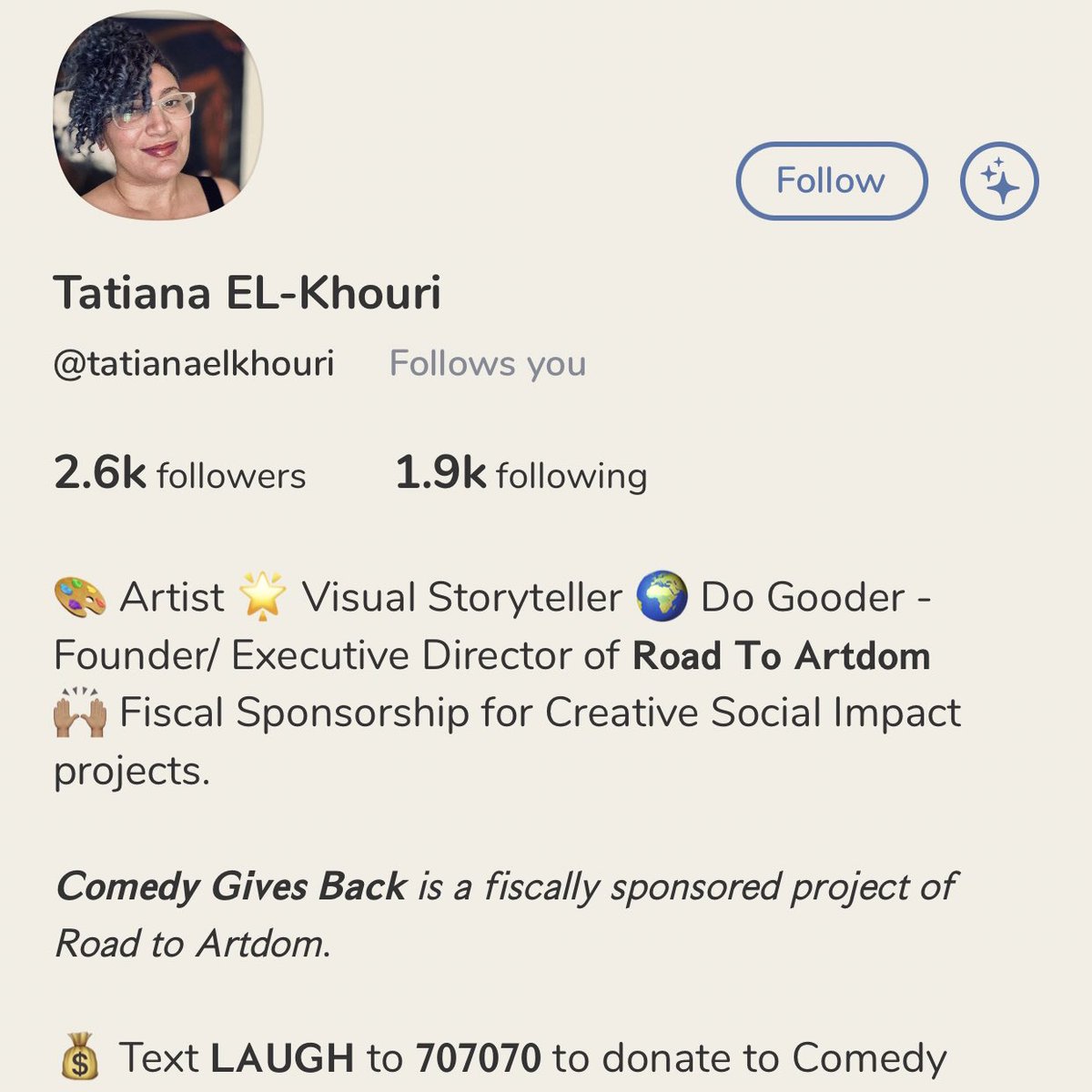 Shira Lazar @shiralazar
Shira is founder of What's Trending tech news, and a regular host on Channel Q radio. She's also co-founder of Peace Inside virtual yoga and meditation. She moderates rooms related to well-being and more.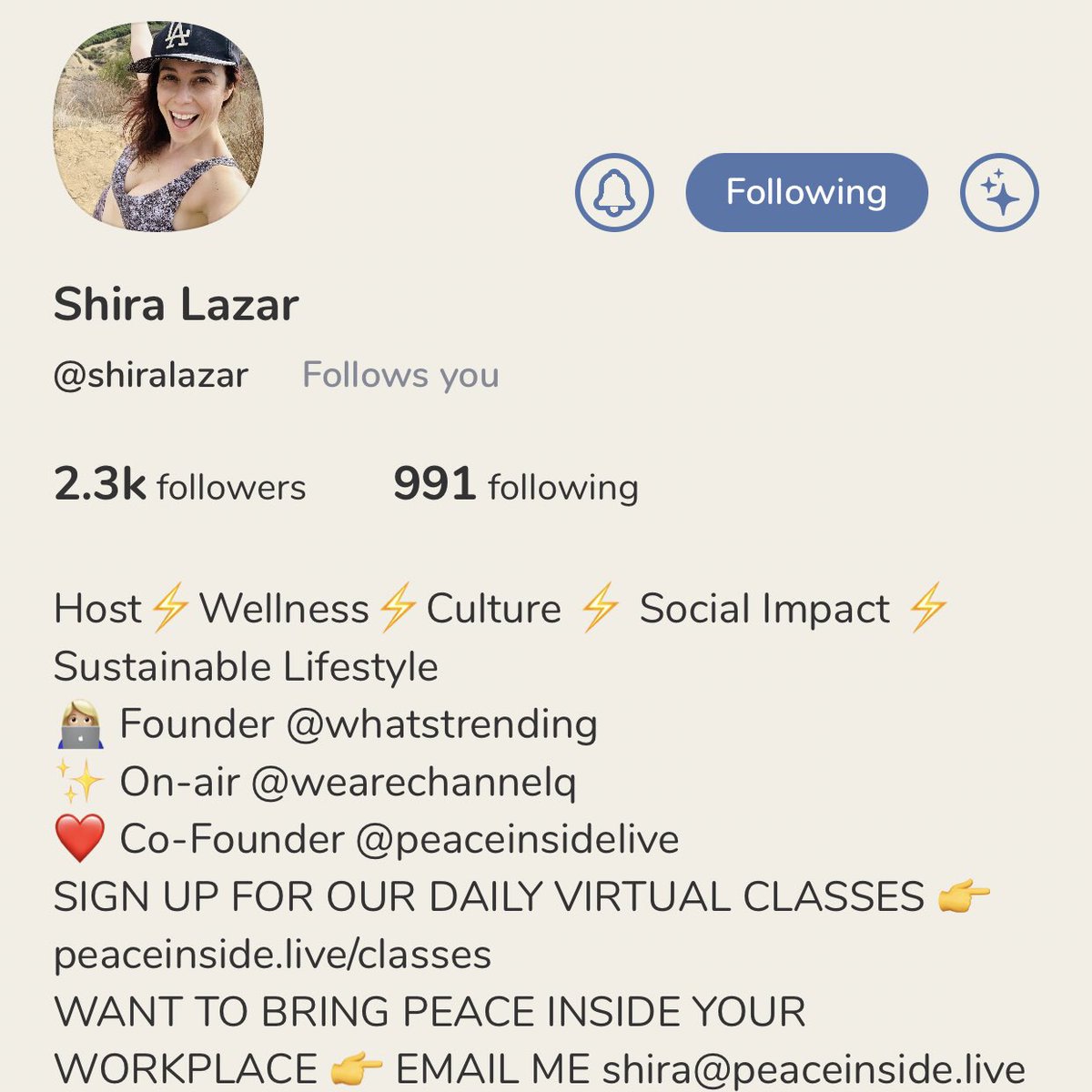 Sam Keywanfar @samkeywanfar
Sam is founder of Milk Money, a tech platform which sells remnant LA billboard space. This enables smaller brands and digital brands to get billboards on the Sunset Strip. Sam also has extensive marketing background.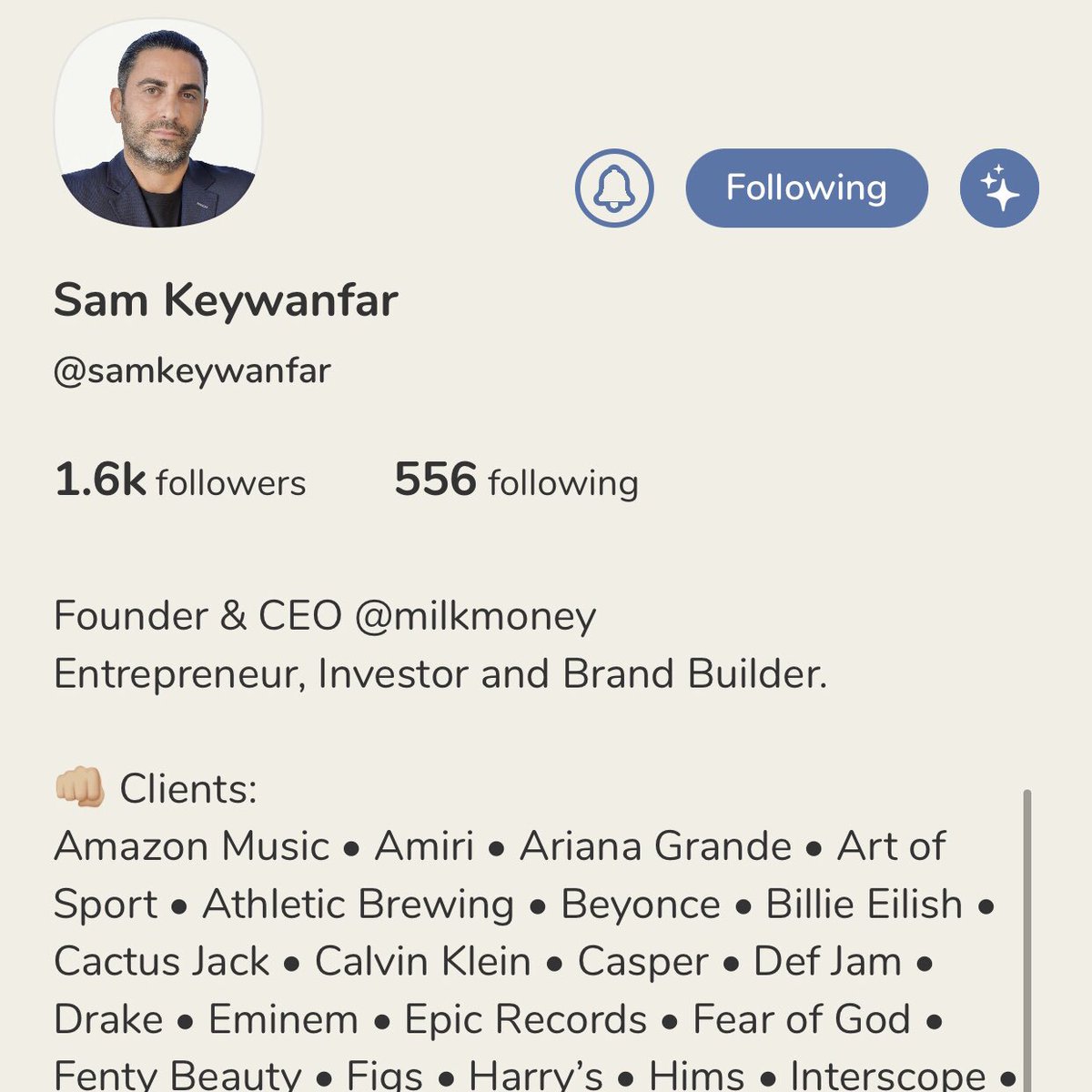 Paige Craig @paigecraig
Paige has been a VC and investor in the LA tech scene for more than a decade.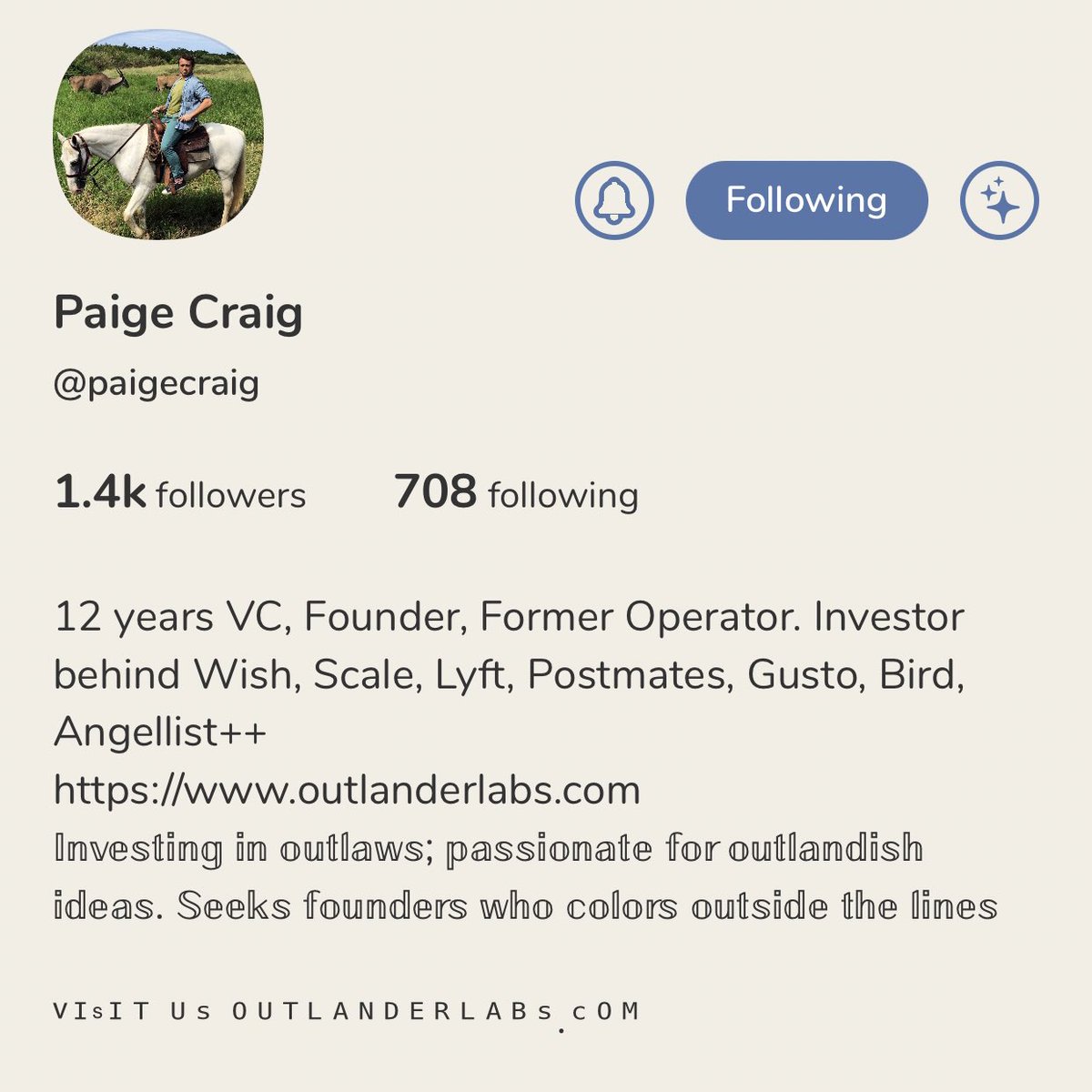 Nancy Liu @nanxi
Nanxi is founder of Enplug digital signage company, and Emmy-winning producer of the Bay on Amazon. She frequently speaks on entrepreneurship, startups, etc.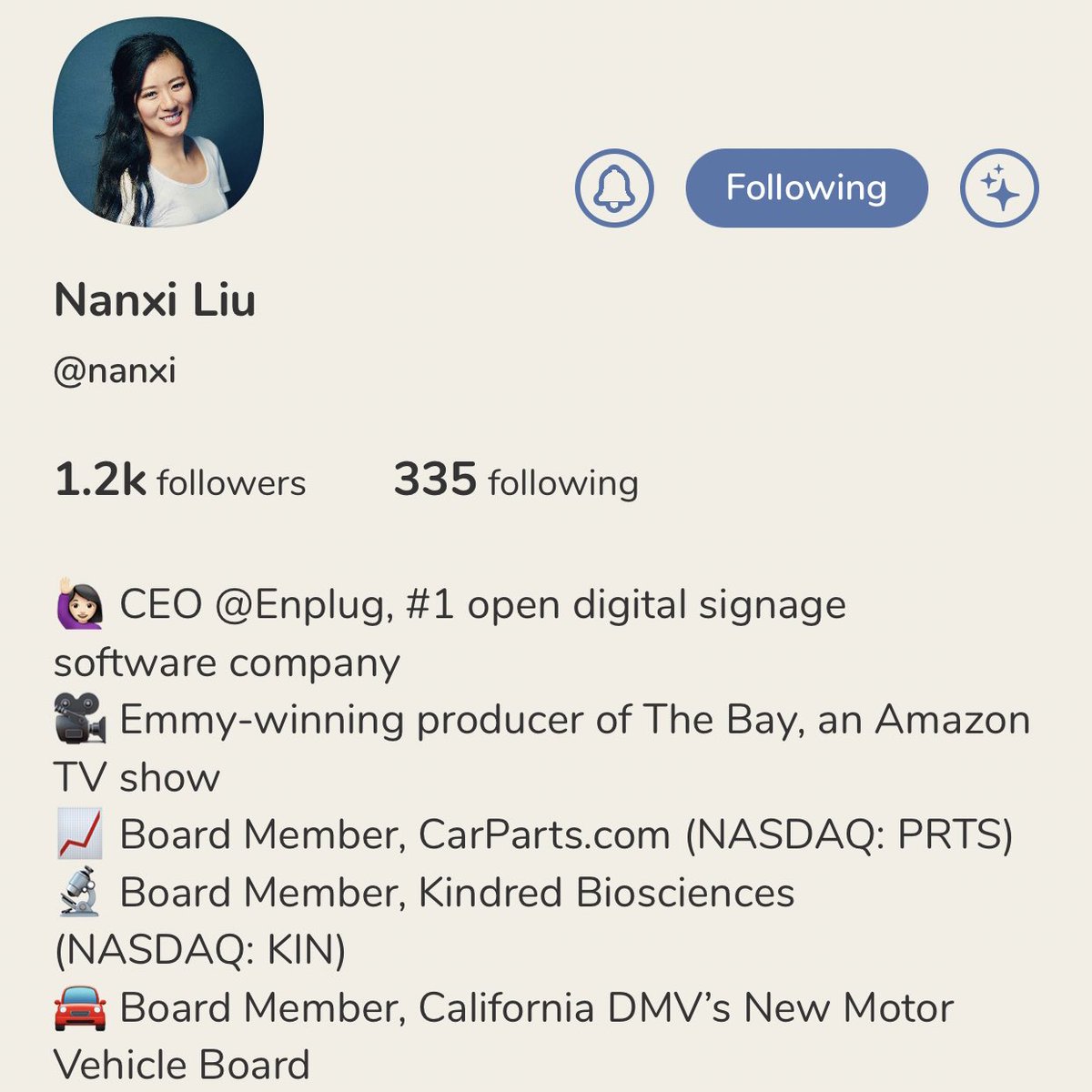 Jedd Gold @jeddgold
Jedd is founder of Artkive kid art startup. He shares his startup knowledge as co-founder of the Founders and Funders Forum club on Clubhouse with nearly 5,000 members which gives founder advice and connects founders with VCs and investors.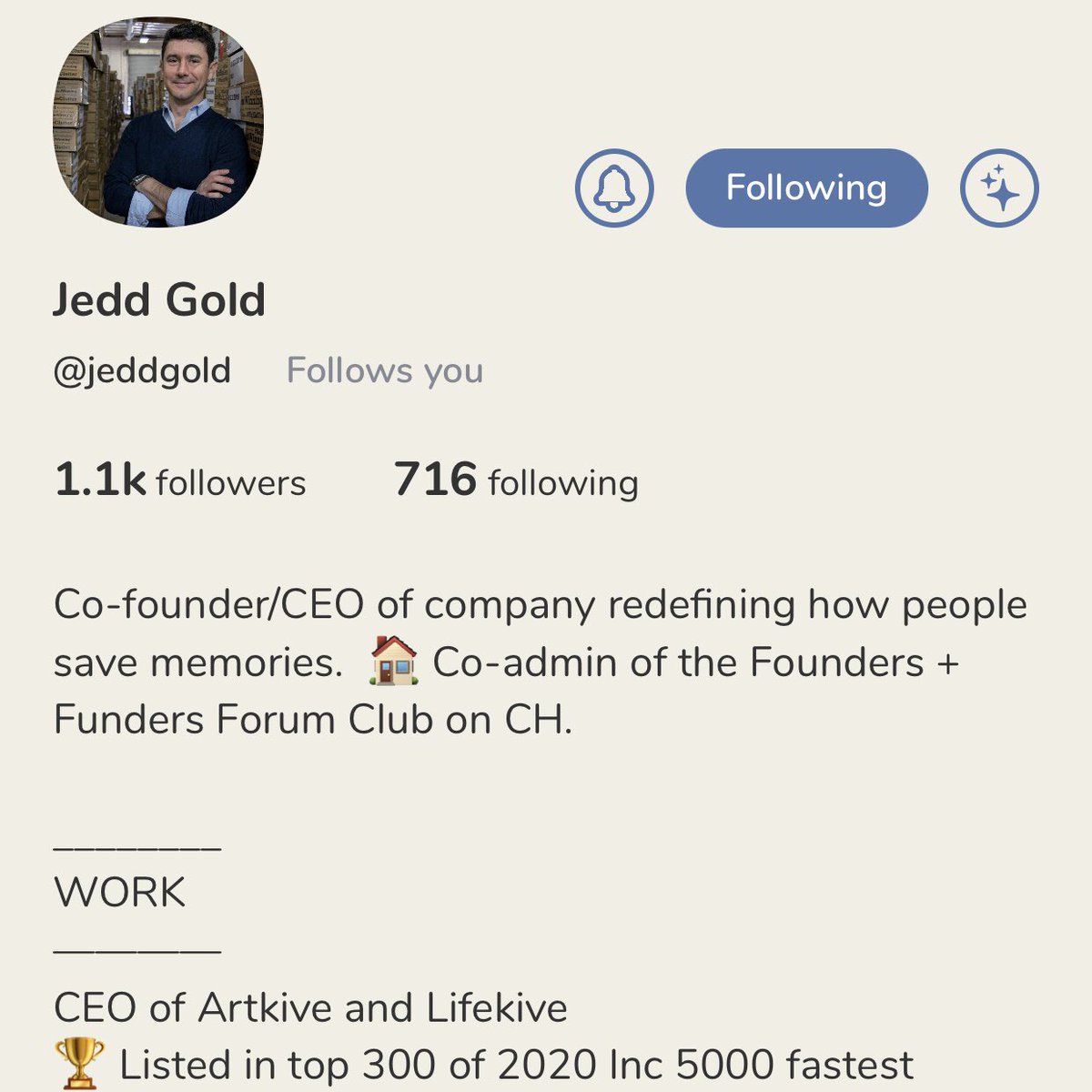 Kevin Winston @kevinwinston
Just starting out, Kevin hosts Digital LA events and panels on Clubhouse around tech, entertainment, and other topics. He also moderates rooms for Yale and Harvard alumni, and frequently is in Marvel / Star Wars TV show discussion rooms like Mandalorian and WandaVision.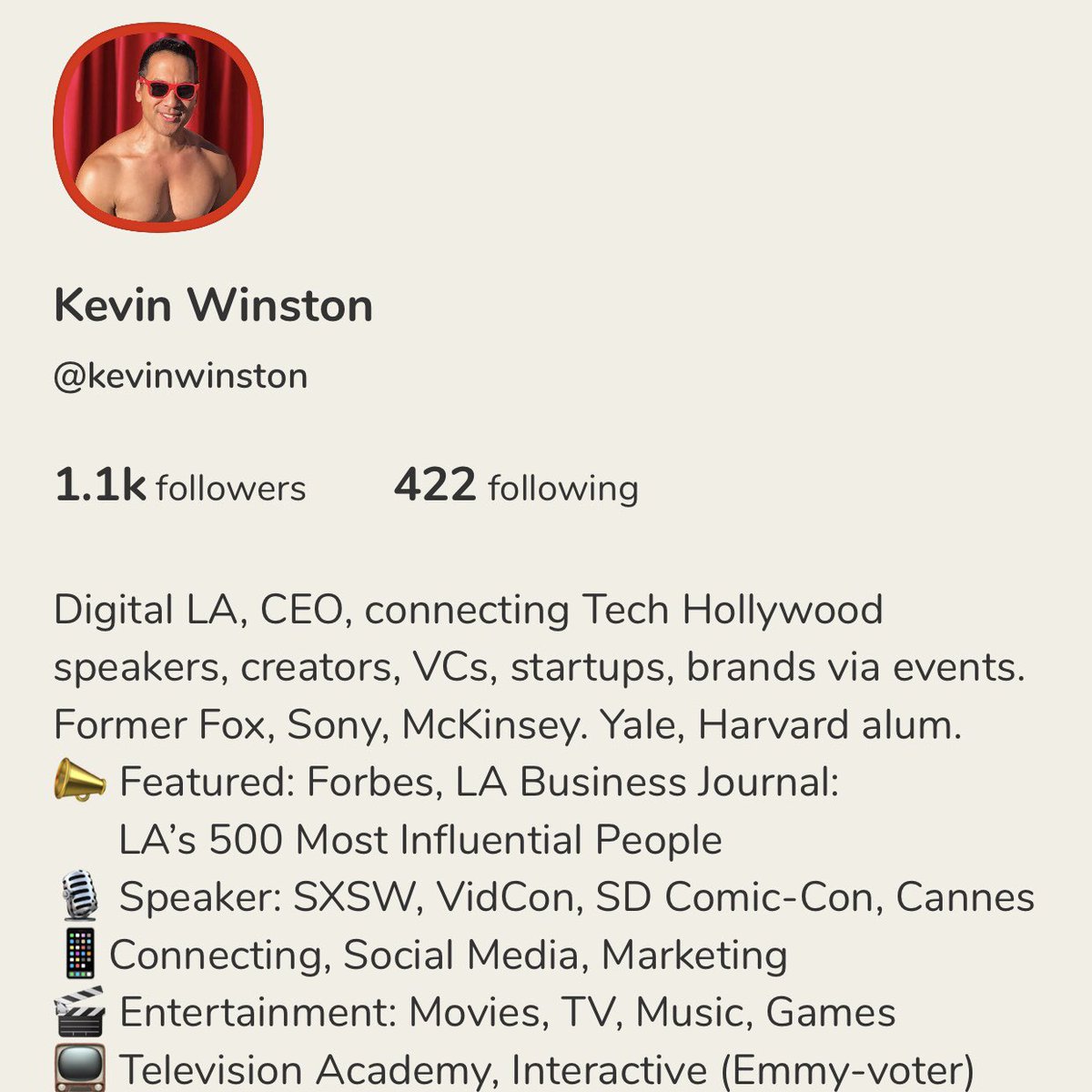 Amber J Lawson @amberjlawson
Amber J will energize you, make you feel good, and help you find your inner goddess  in her rooms related to well being and personal growth. She hosts a Daily Kickstart room every weekday at 7am PST.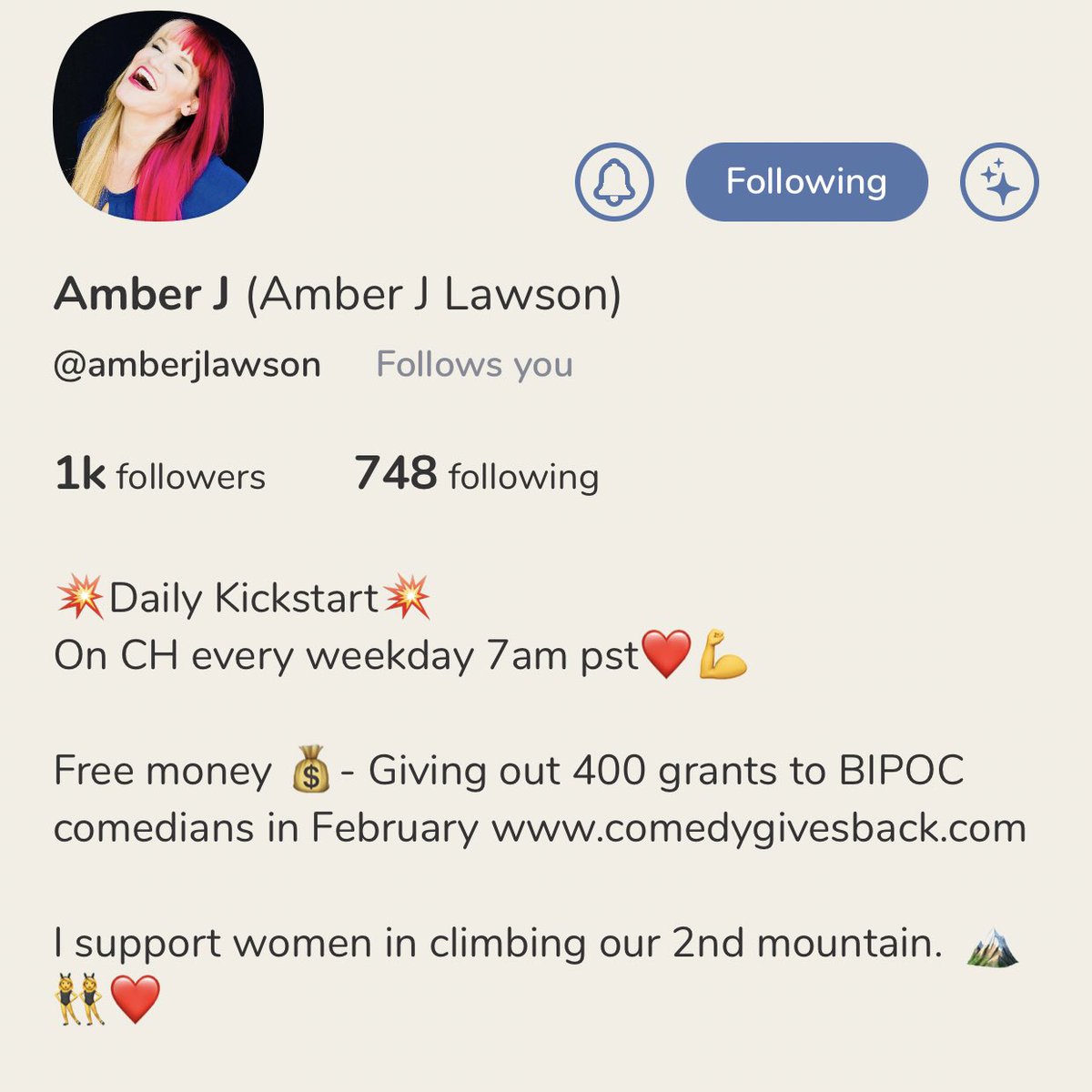 Calvin Lee @mayhemstudios
Calvin, a Sony brand ambassador and portrait and landscape photographer, frequently speaks on photography rooms. Note: changes his profile pic regularly to showcase his portrait photographs.