Half of LA it seemed migrated like butterflies to
Coachella
Weekend 1. We covered digital at the annual music festival, including digital art installations, and the app. Plus parties: Neon Carnival with Detective Pikachu, KROQ House, and more!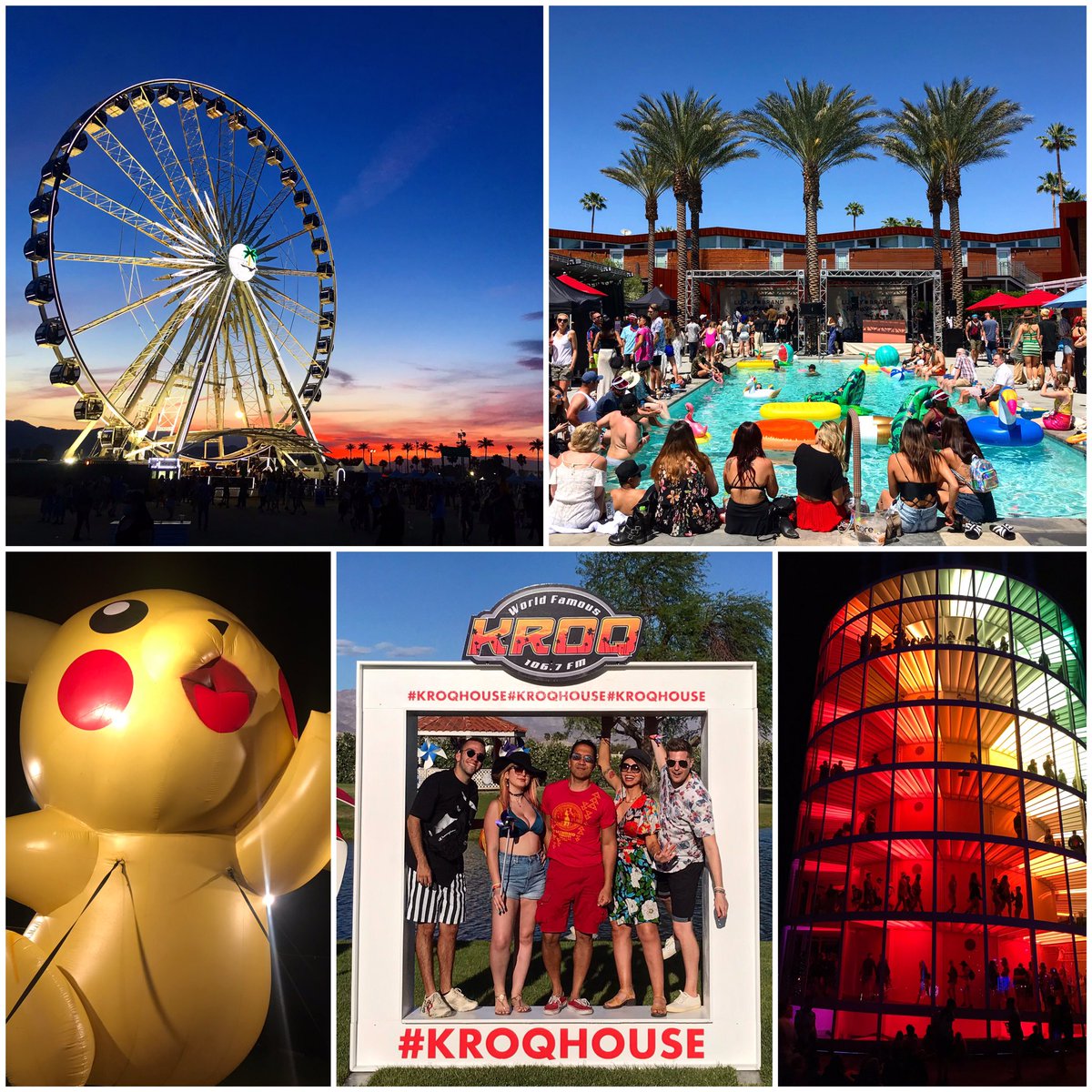 Coachella Art Installations 
#HPCoachella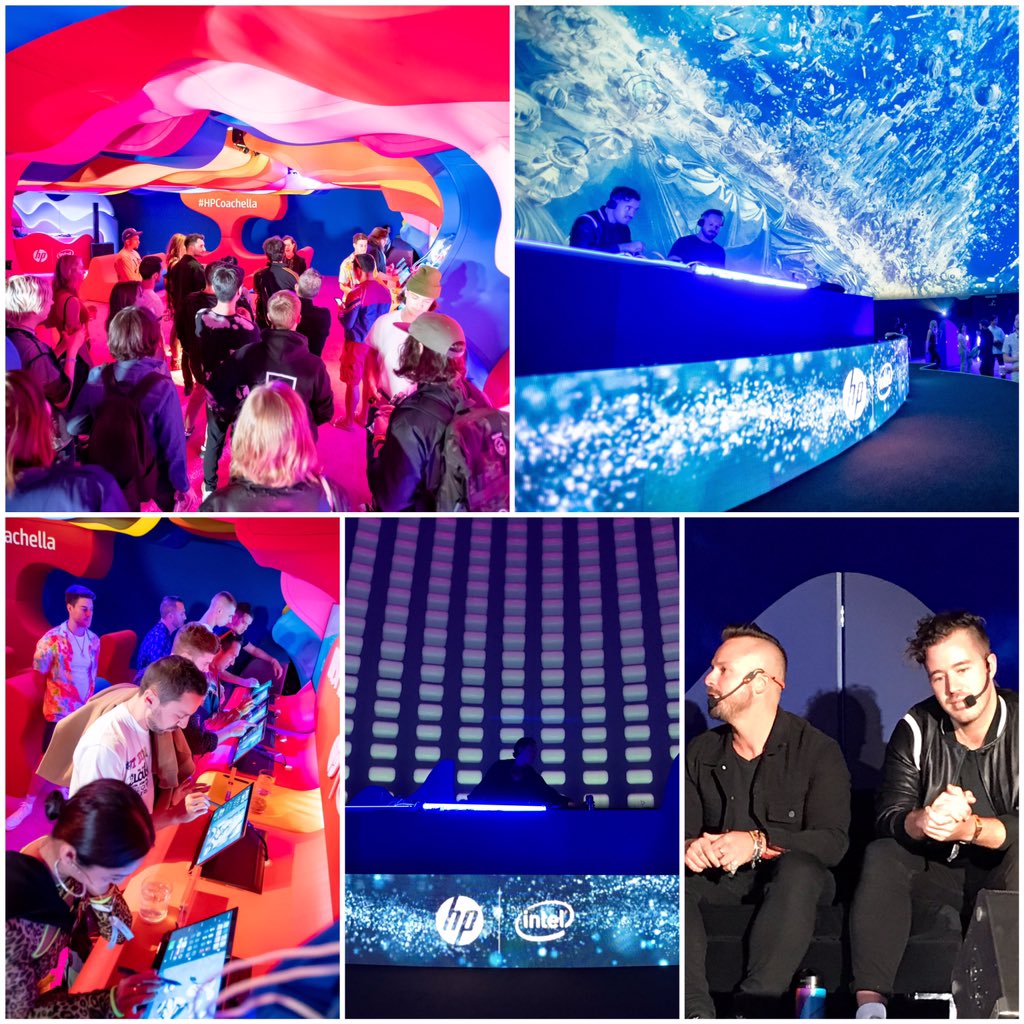 We got a sneak press preview of the official
HP
Coachella 
activation on Thursday night. It was the first time in
Coachella
history that a sponsor was able to bring media onto the
Coachella
festival grounds before it starts this weekend. At the press event, Rufus Du Sol described their musical inspiration for the Underwater dome film on a panel.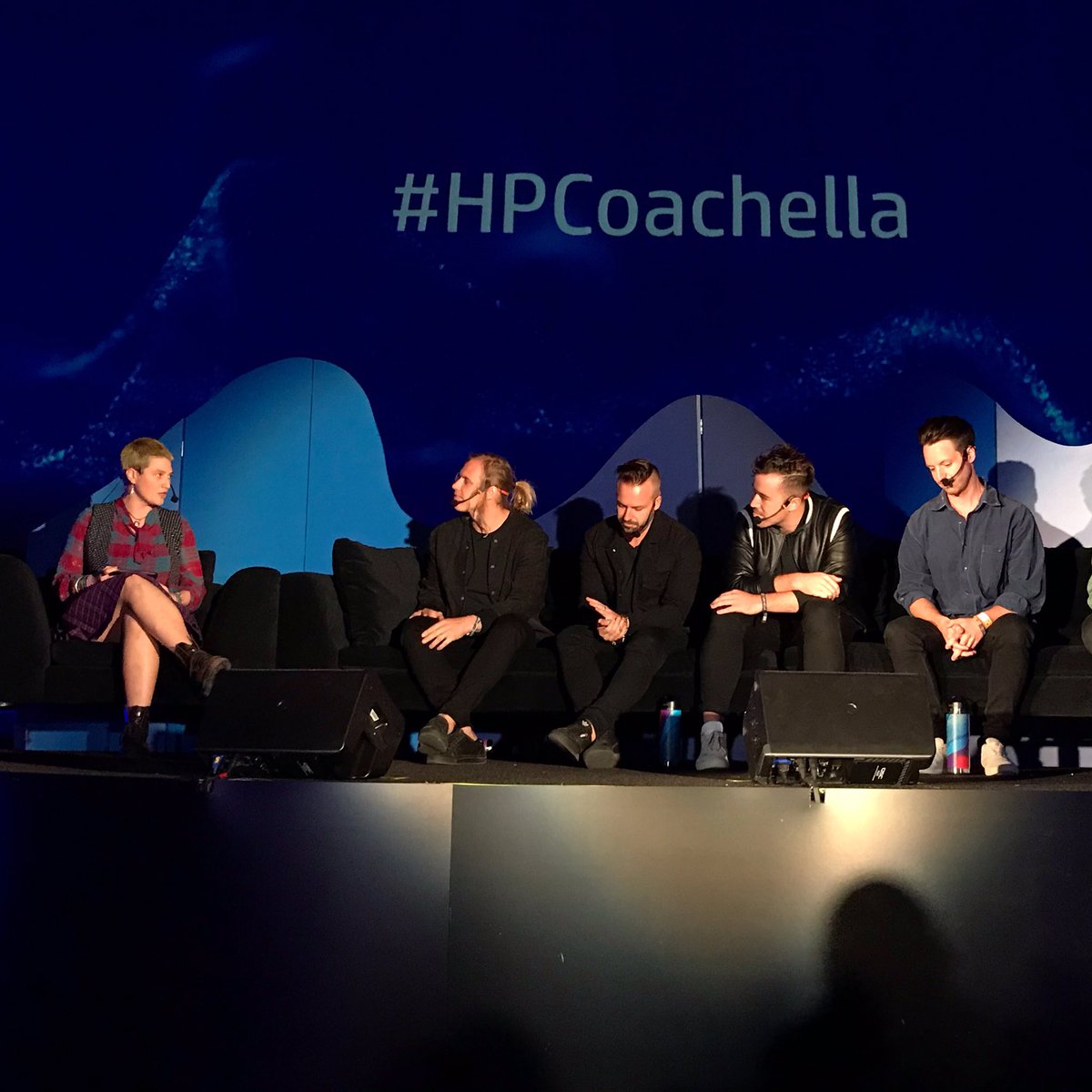 After the panel, attendees lay back or on the ground to watch the 3-minut Underwater film in the Antarctic Dome.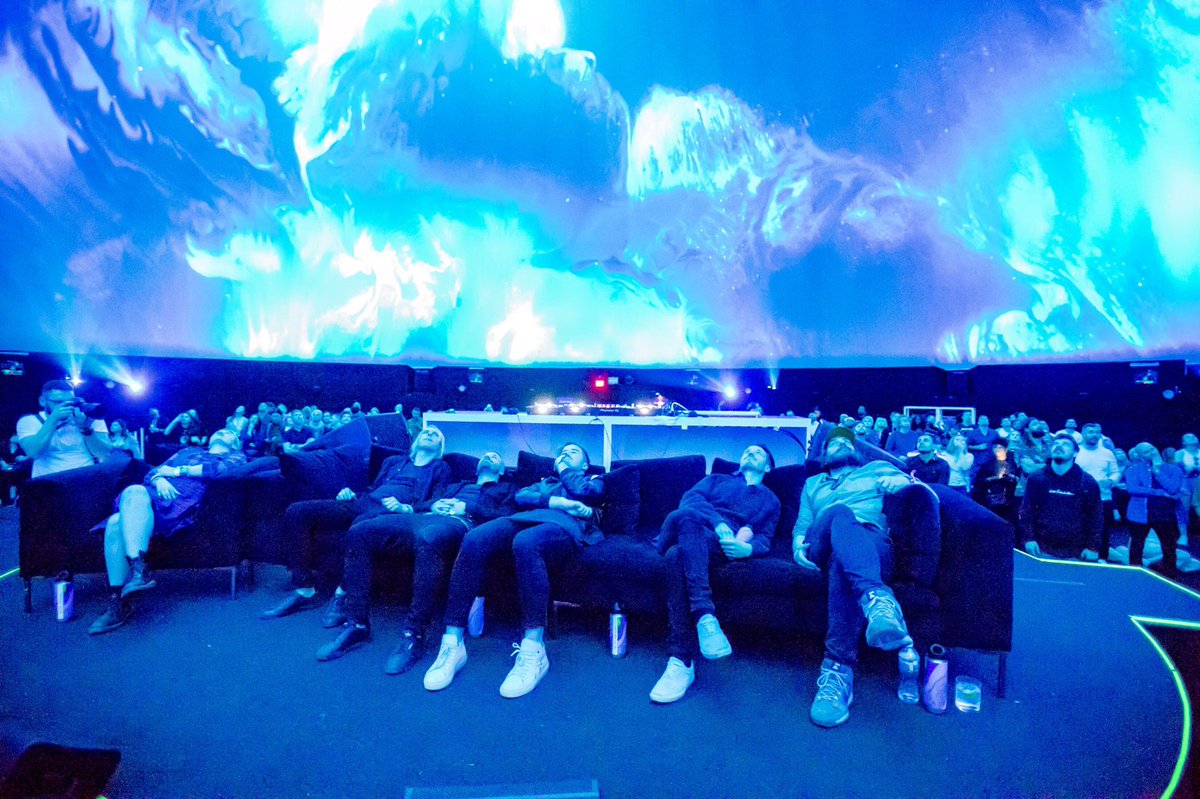 Rufus Du Sol DJed the after-party as attendees danced just feet from Rufus, and ate Afters ice cream.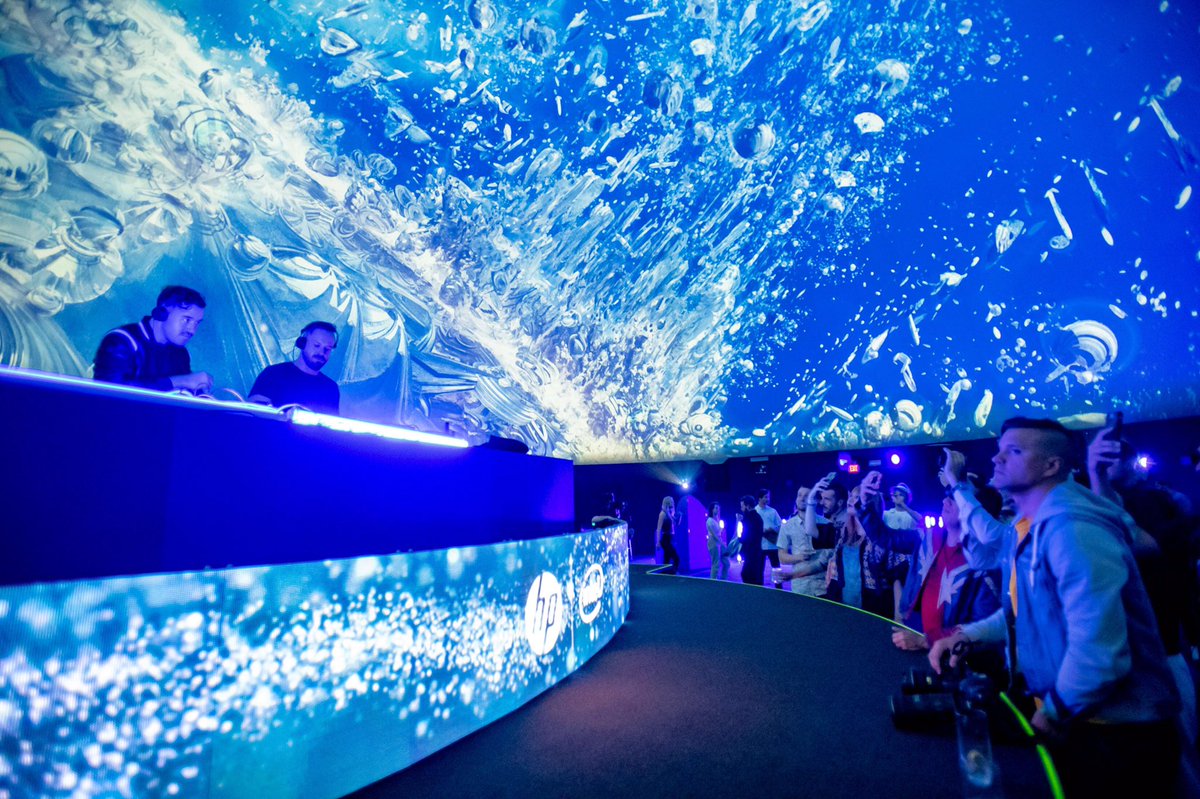 At the Inspired Ink lounge, you can charge your phones. You can also use
HP
tablets to customize your own backpack, print it and pick it up, perfect for carrying your fest gear. In the digital photobooths, you can take selfie videos of you interacting with the digital wall projections.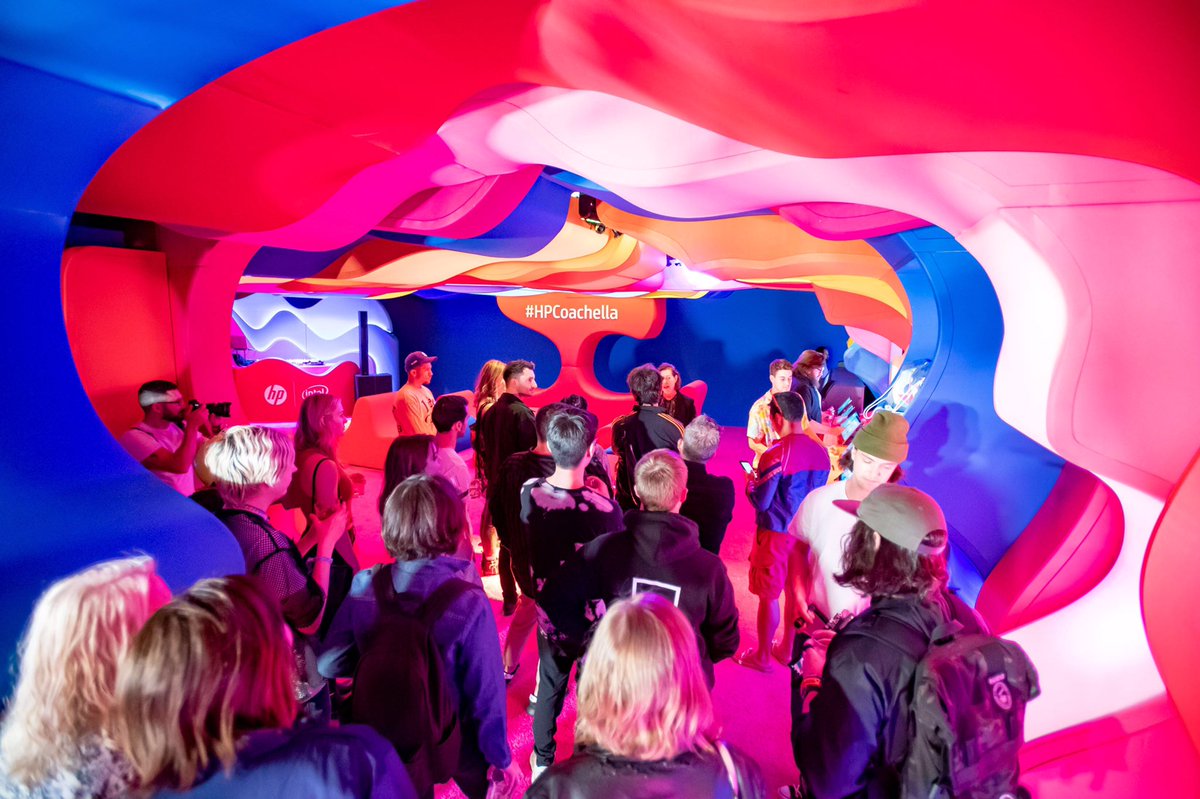 We talked to
HP
executives Emily Ketchen, head of US Marketing, and Daryl Butler, head of US Consumer Marketing, who gave us a tour of what's new at
HP
's activation in its third year at
Coachella
in our exclusive
#HPcoachella video
.
Thanks to HP for all of the photos in this section.
Spectra
 art installation returned to
Coachella
for its second year. It's the only structure by a UK based company.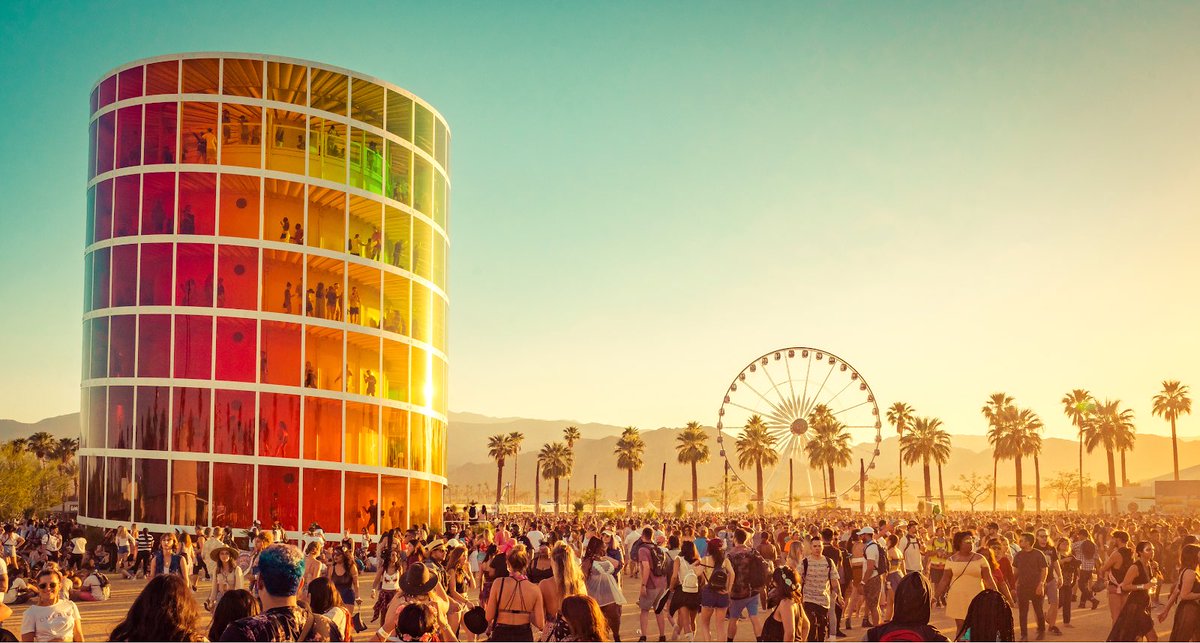 You can walk in the colorful cylindrical building with amazing views of the Coachella grounds, and an area to relax at the top.
Spectra looks great during the day, and glows at night.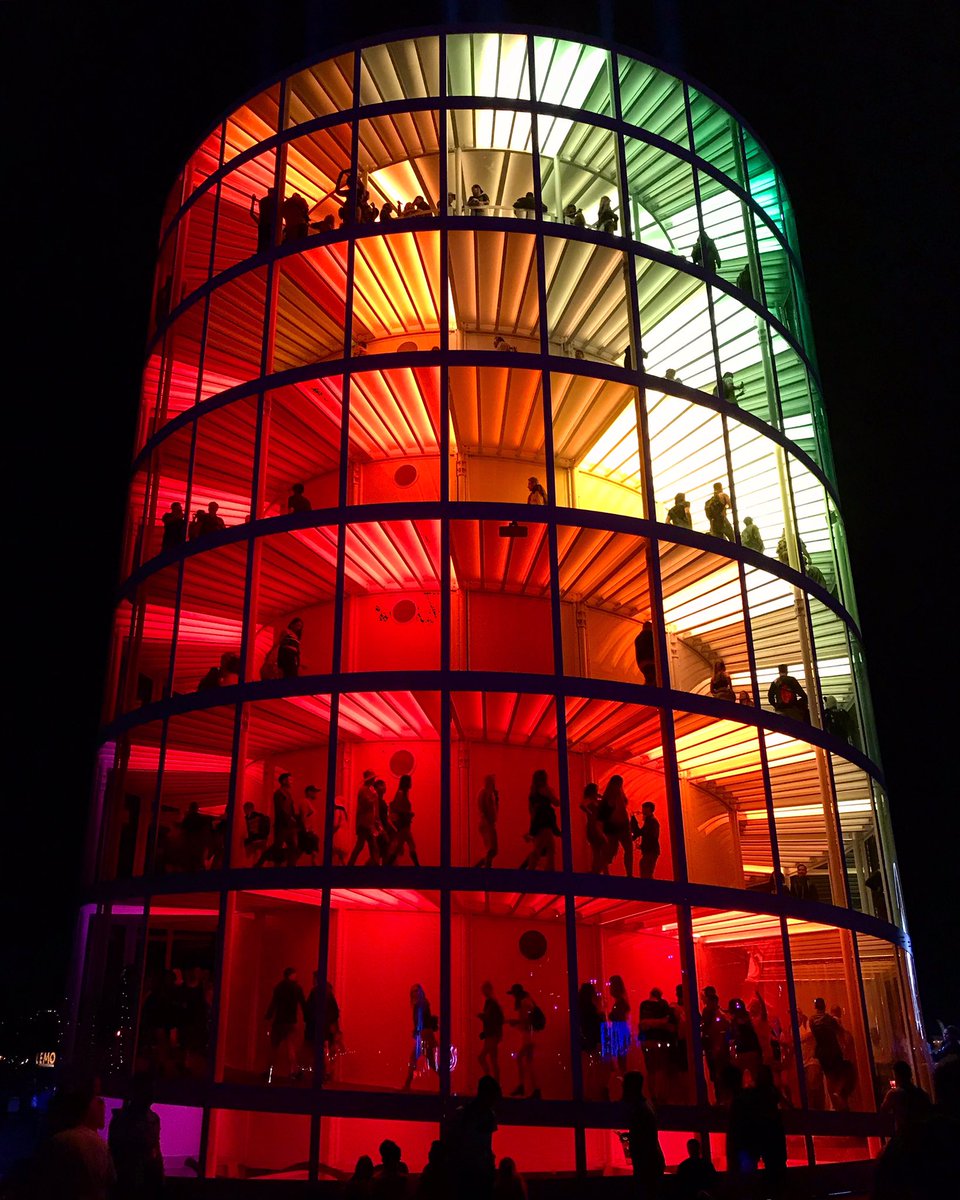 The lights inside are white, but the glass panes are colored, so the structure appears as a different color depending on what direction you're looking at it.
Coachella App
The official Coachelal app was super useful and easily to navigate, with schedule, set times, and map. In addition, there were two new features this year.
AR: Users could download an additional AR pack to watch AR projections over several of the stages. Users had to look for the AR logo at the stages to activate the app. It was difficult to find the AR logo on stages with dazzling laser and TV shows everywhere.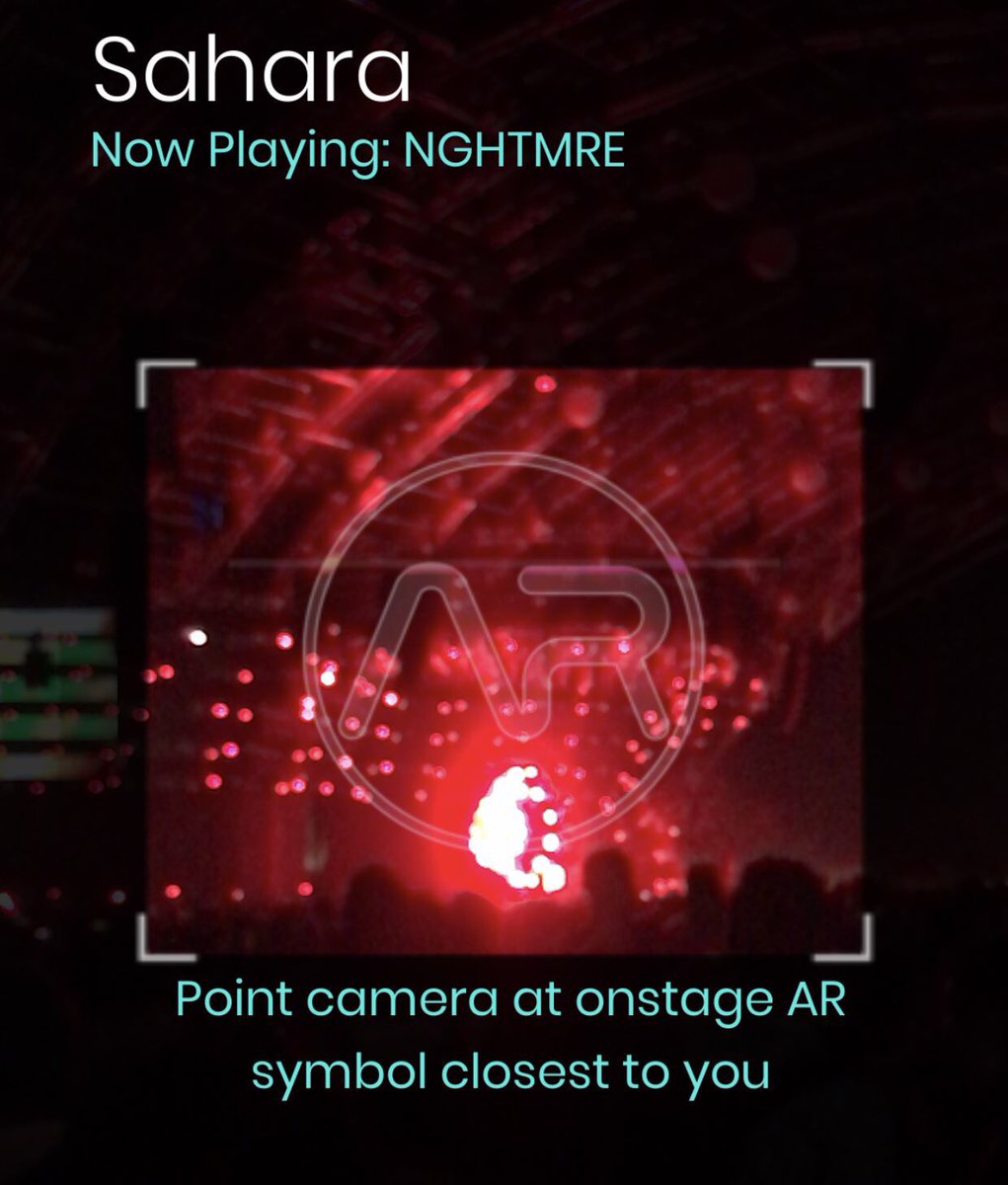 And it felt intrusive to be holding up your phone looking for AR animations, when thousands of people are dancing around you. Perhaps next time, the AR animations could be activated from a distance away by pointing your phone in the direction of the stage. This would make it easier to activate, without distracting others dancing nearby. The AR package required an additional download of 300+MB, which was difficult to download with limited phone service when even text messages had difficulty going through. Definitely download the AR pack BEFORE going to the festival grounds.
Coins. The Coachella app also let you scan coins to collect points, starting with a coin in your Coachella welcome box. The other coins are scattered throughout the festival, to create a coin-collecting game with points for each action. Good way to add even more fun to your Coachella experience.
Road to Coachella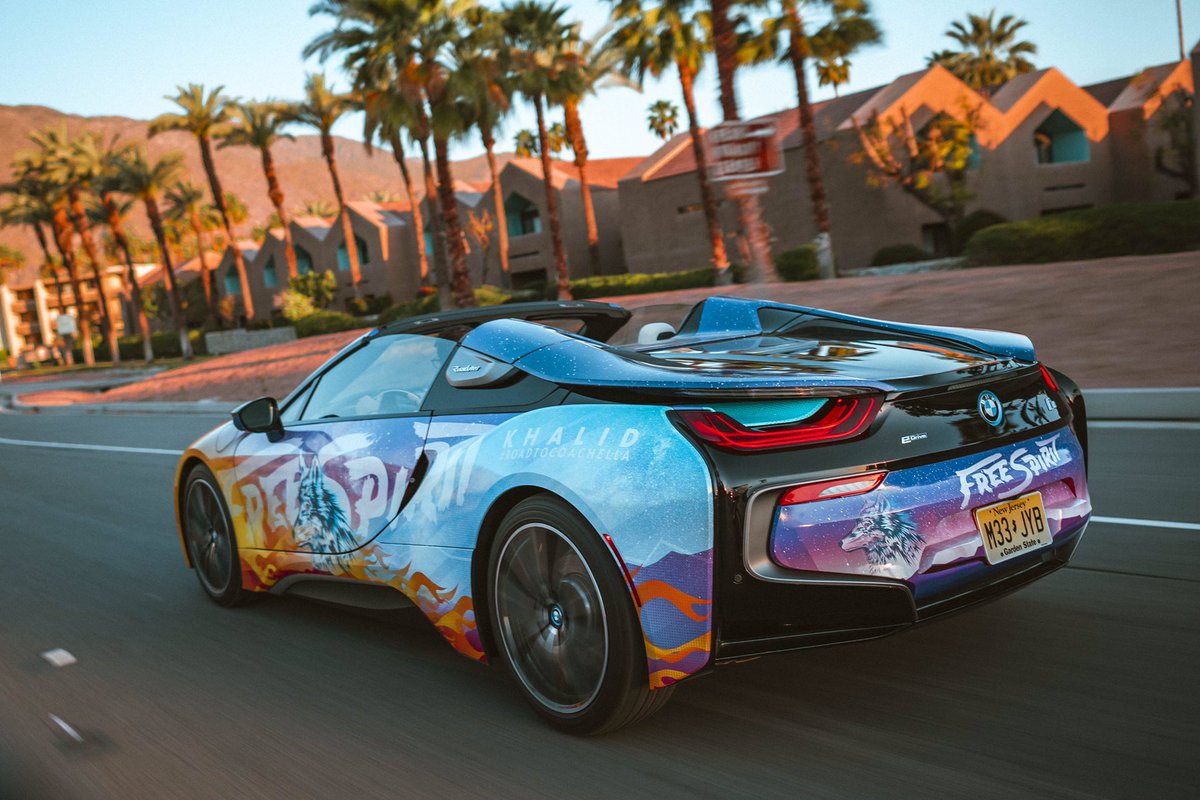 More than 25 influencers were invited to participate in the BMWi x Khalid Road to Coachella including Paris Hilton, Brooklyn Beckham.  The BMWi x Khalid #RoadtoCoachella Pit stop was located at the BMW of Palm Springs dealership and was open to guests Thursday through Sunday 12 -5p. It featured exclusive merch, Khalid's van from his movie and album art, the custom Khalid Road to Coachella BMWs, a claw machine where fans could win custom Khalid Road to Coachella bandanas, games, food, and more.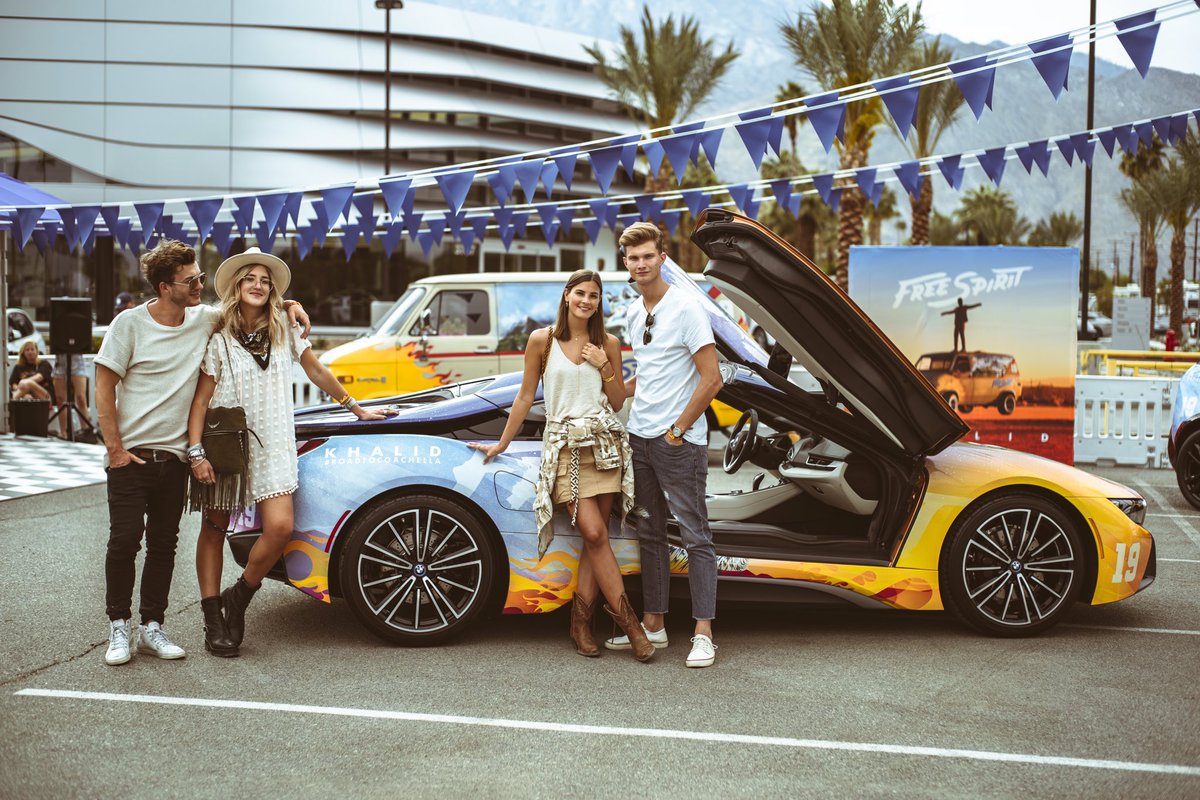 On Saturday, Khalid stopped by the Pitstop to meet his fans, take photos, and have a pit stop party with food, drinks, games, music, and custom embroidery of the Road to Coachella bandanas.
Influencers that joined the Road to Coachella included: Liza Koshy, Ross Butler, Laura Marano, Alisha Marie, and Montana Tucker.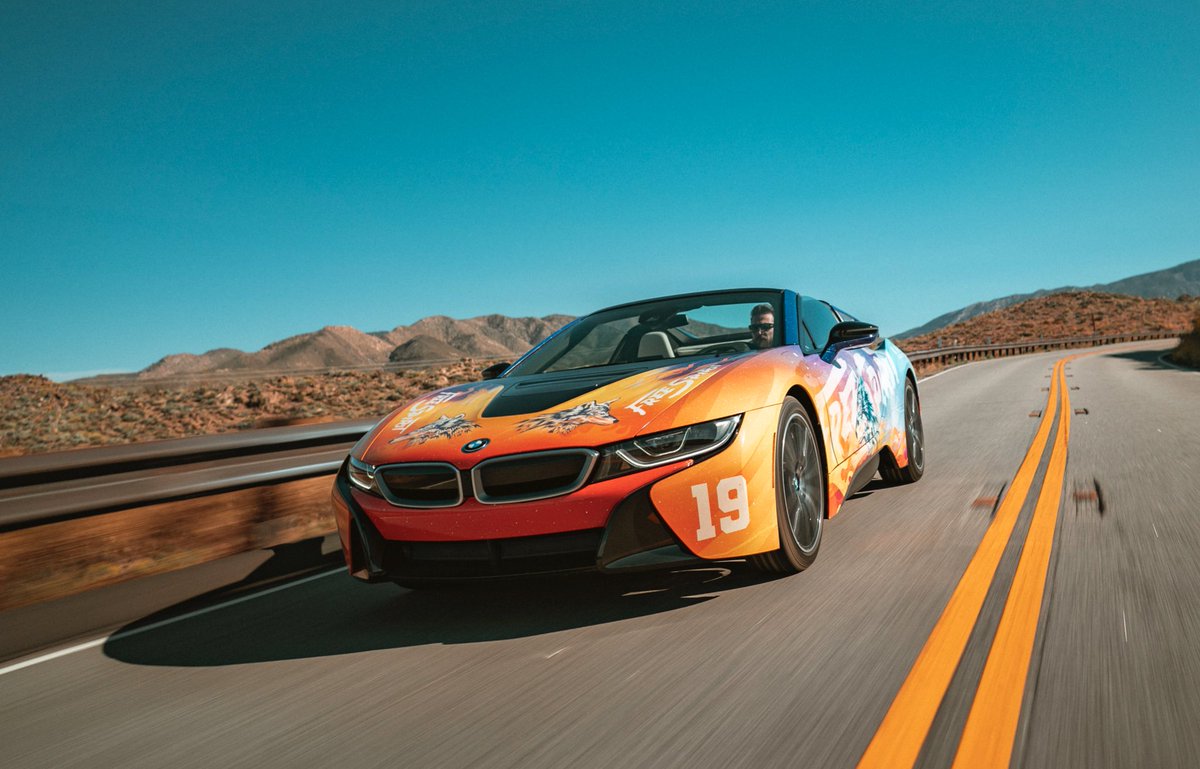 ---
Parties
We also attended parties held in the Palm Desert area during Coachella Weekend 1. They aren't officially affiliated with Coachella, but have become exclusive invite only like Neon Carnival, or sponsored day pool parties like KROQ House, AMEX Platinum House, and Lucky Brand and Rolling Stone party.
Neon Carnival is the most exclusive, invite-only party, by Brent Bolthouse team. Paris Hilton, celebs, and top influencers enjoyed the carnival rides and dance floor.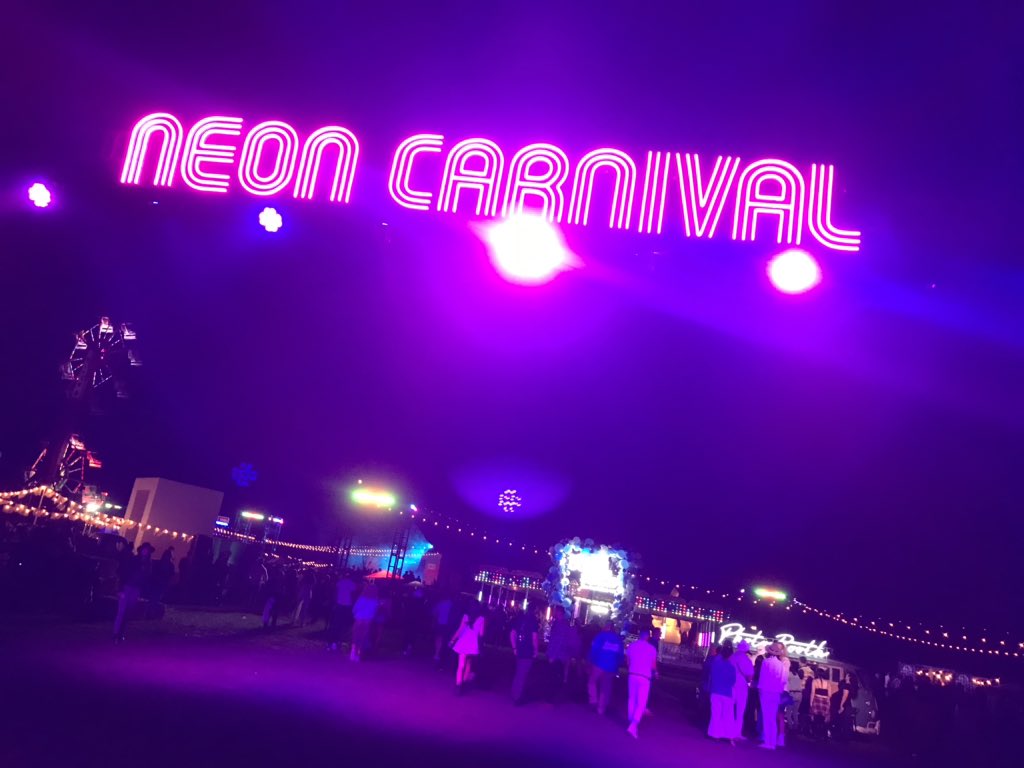 Sponsors included MoviePass, and the upcoming Detective Pikachu film starring Ryan Reynolds. Detective Pikachu logo was on the main ferris wheel.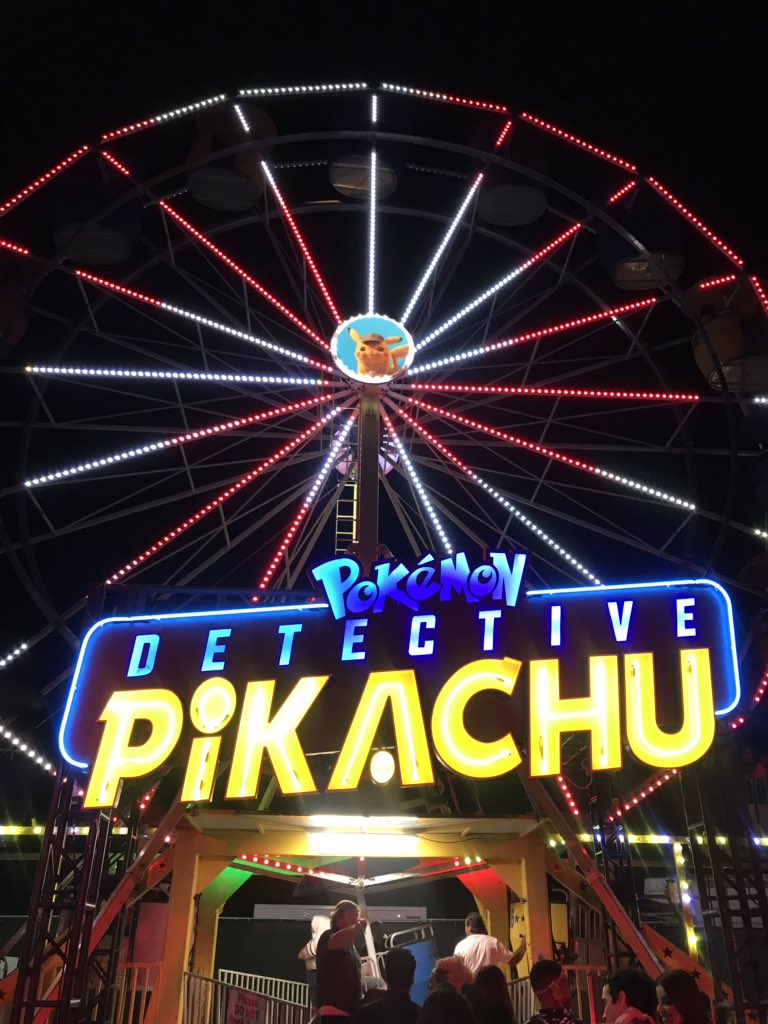 And attendees could take Pika Pics with a giant inflatable Pikachu.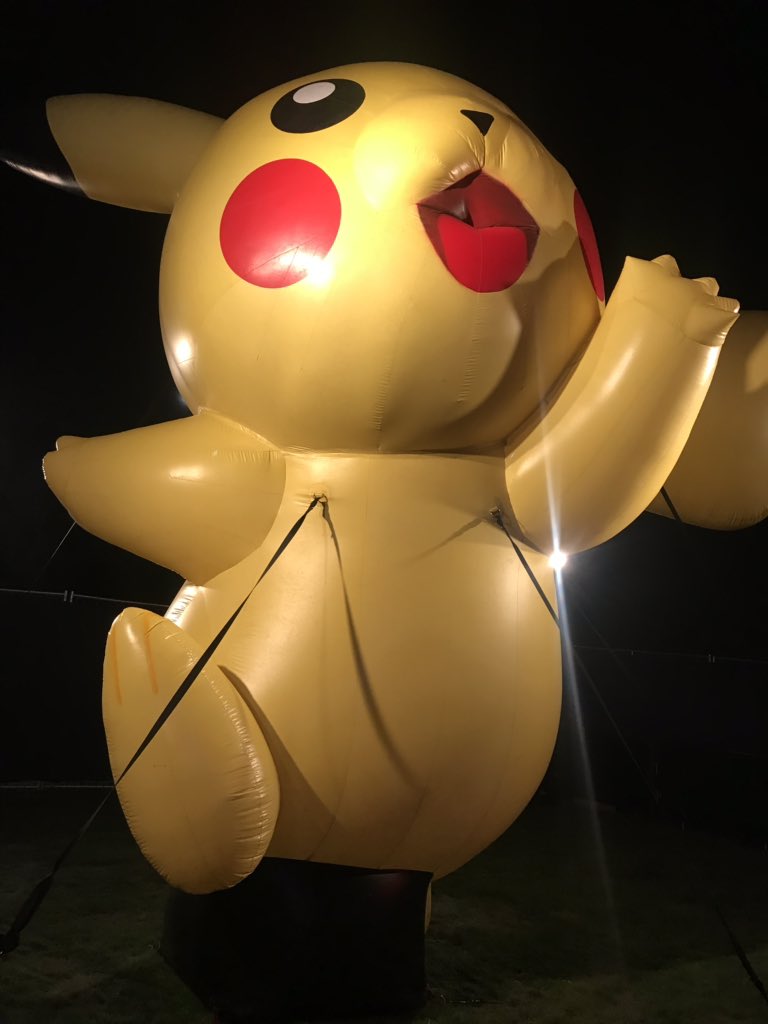 We didn't see any Pikachu or other Pokemon plushes to win at the carnival games, and couldn't get reception to see if there was a PokeStop at the venue. Anyone know?
Heimat club in LA hosted the VIP lounge. Heimat also hosted the Neon Carnival wristband pickup in LA.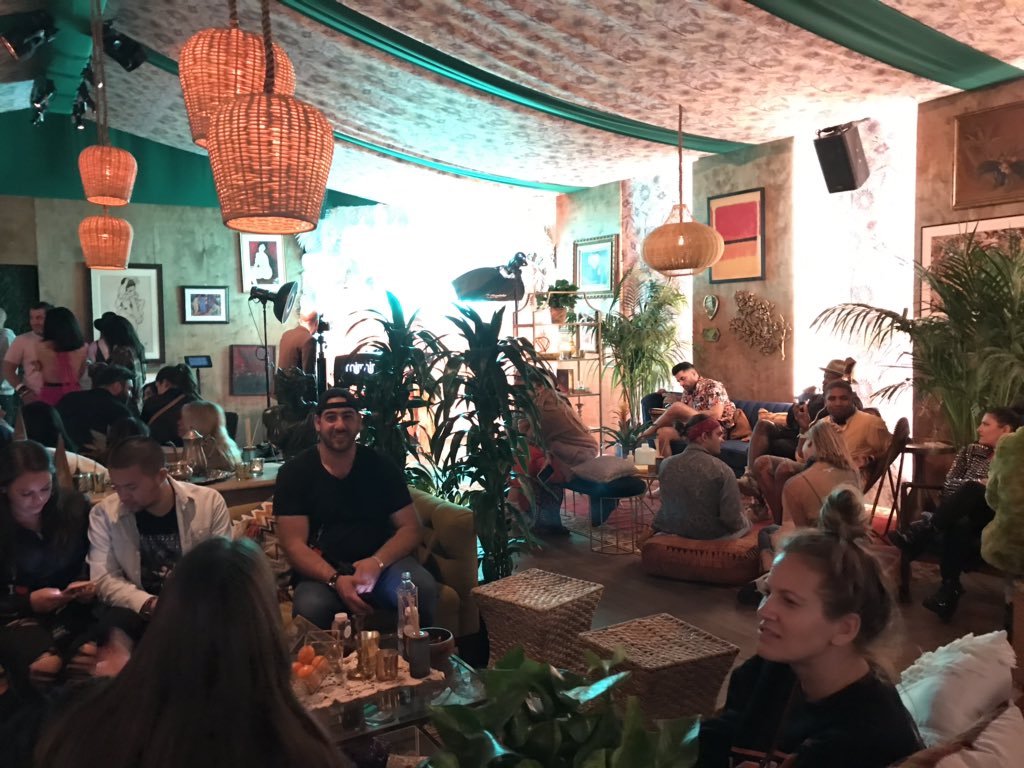 KROQ House. Our Digital LA influencer crew attended the invite-only KROQ House with bands, DJs, and pool party.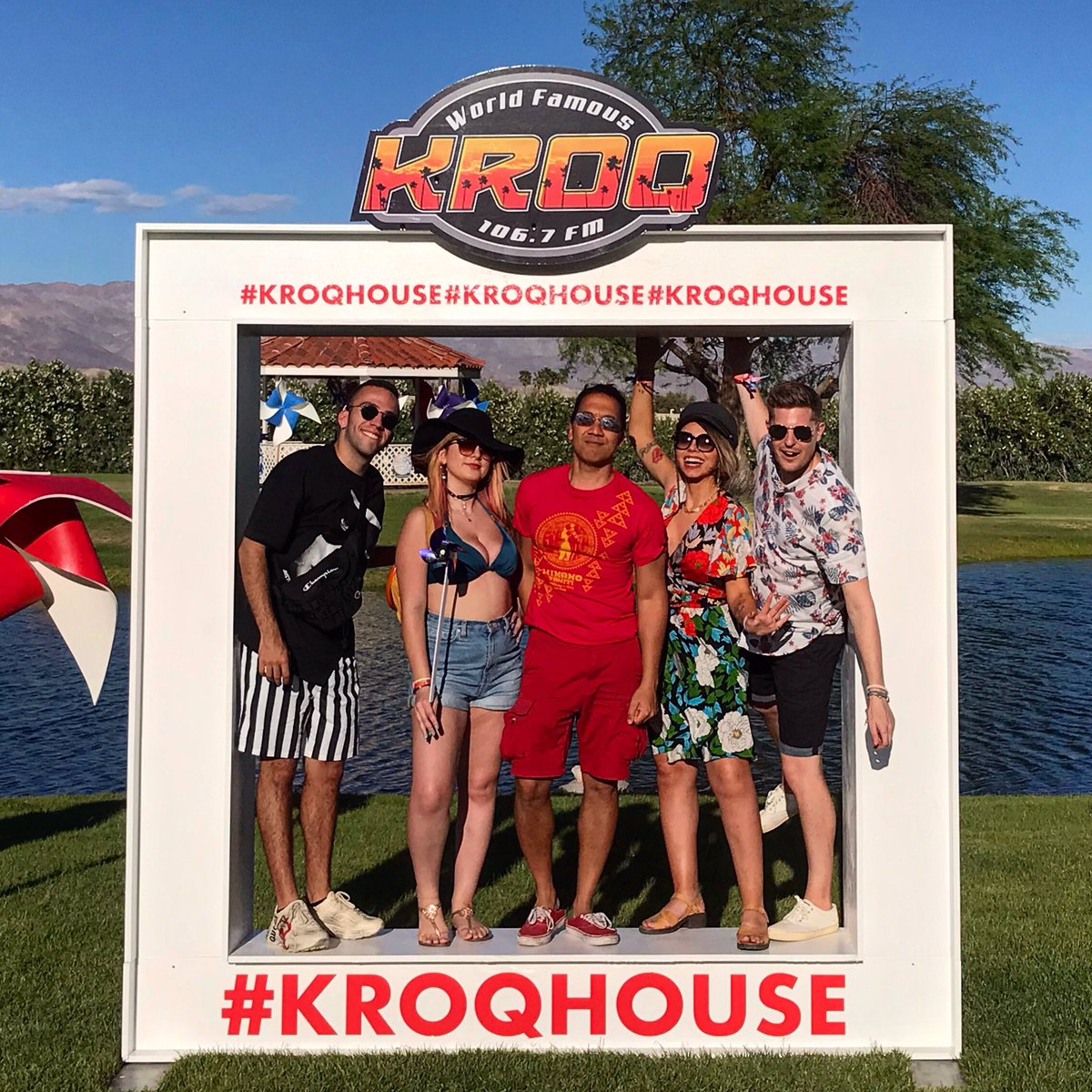 The LA -based Black Wolf Crystal Kids band performed, and dozens and more on the KROQ stage.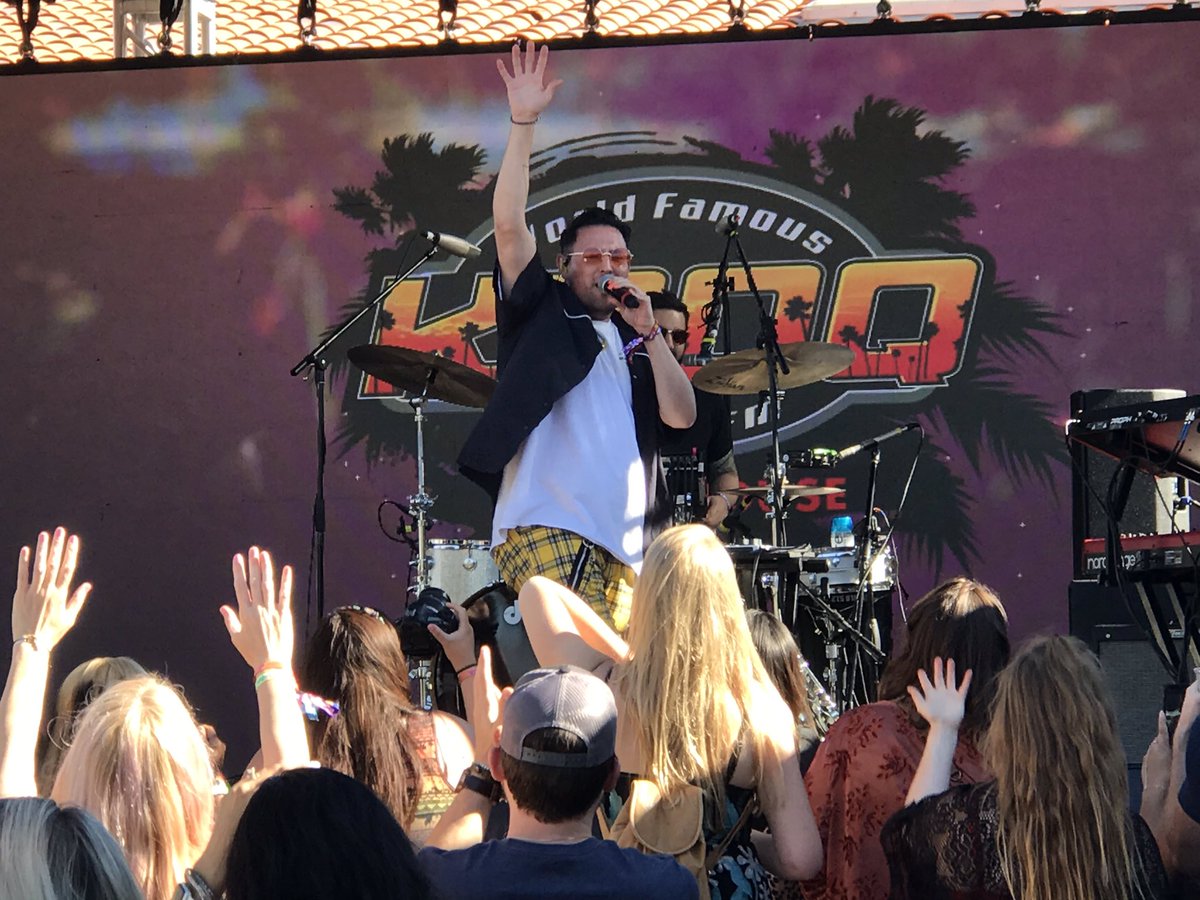 Attendees danced or watched from floaties in the pool.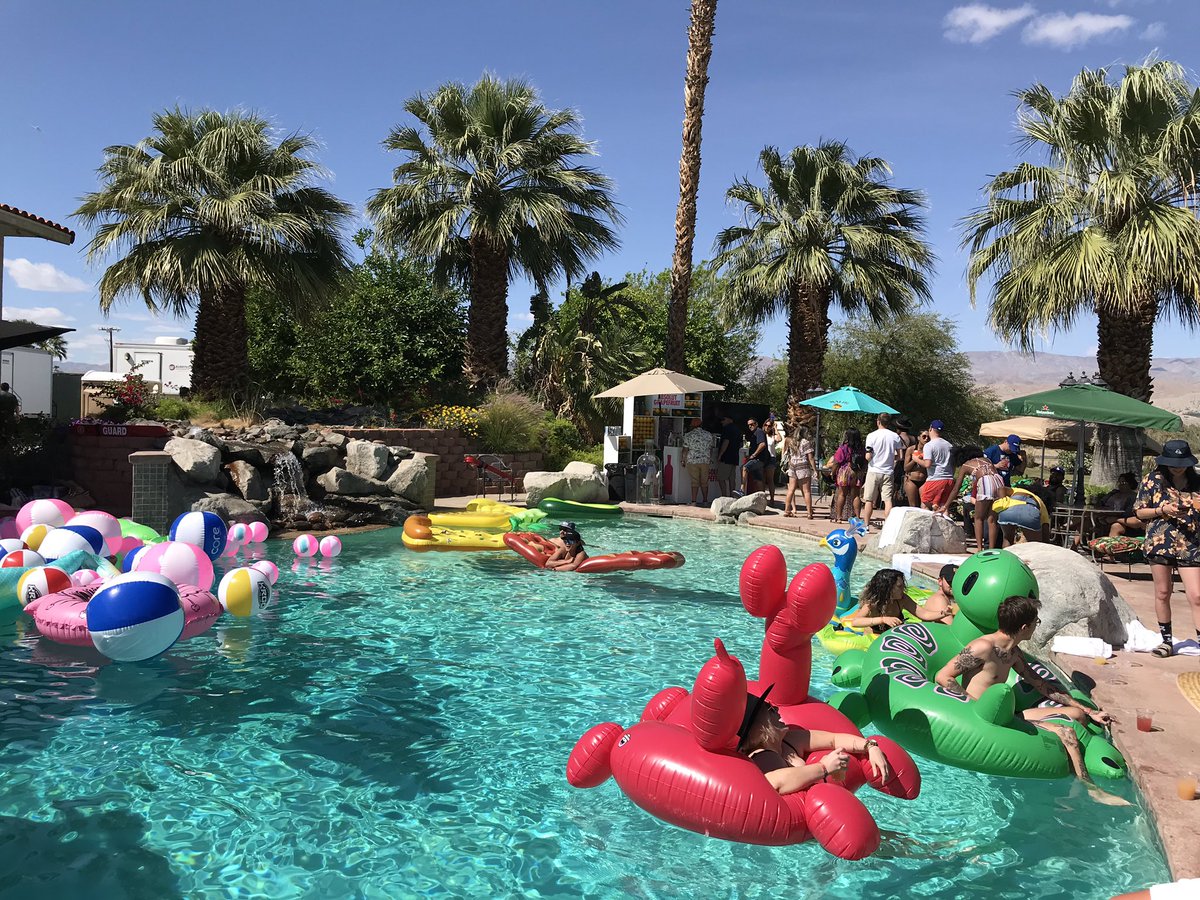 Attendees enjoyed free Eureka Burgers, Del Taco tacos, Core water, and other treats. Plus lots of photo opps. Follow #KROQhouse @KROQ.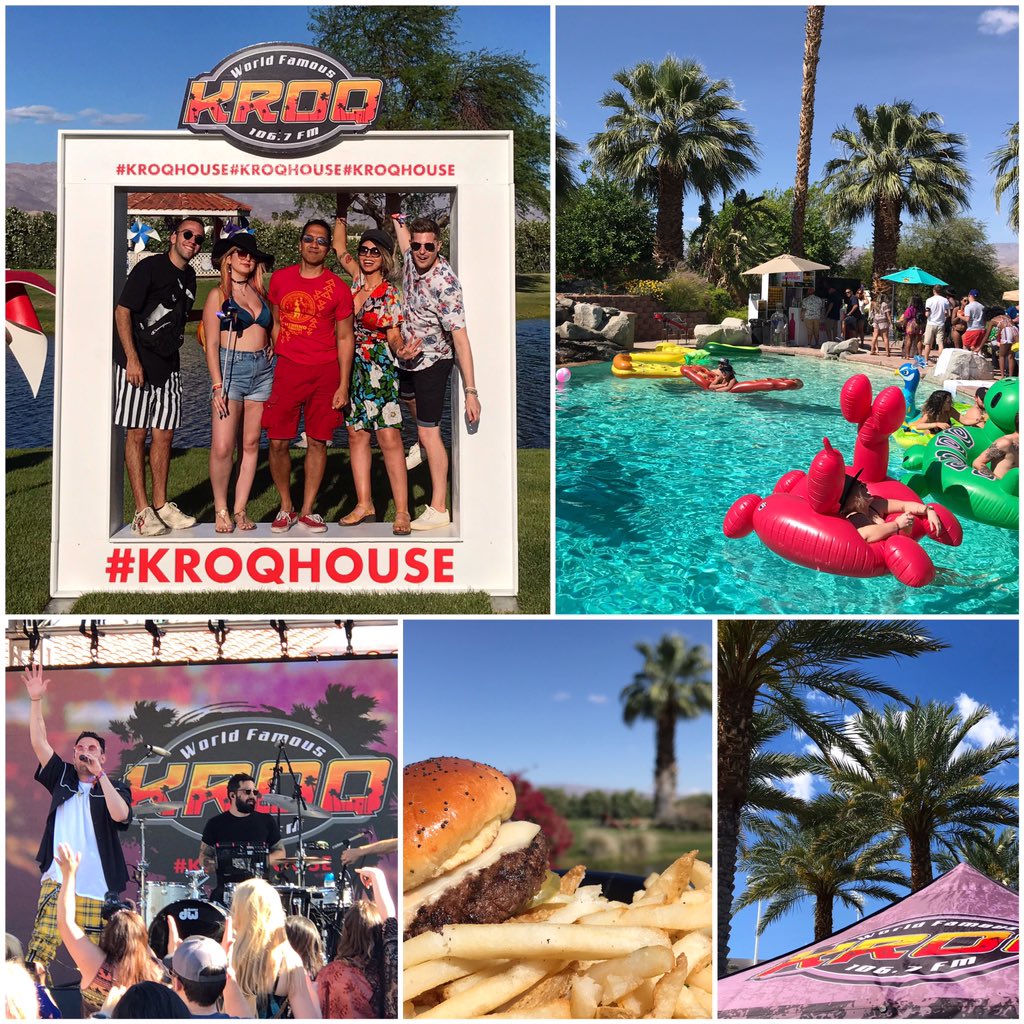 AMEX Platinum House introduced the Lil Luck  bunny character at the Avalon Hotel in Palm Springs.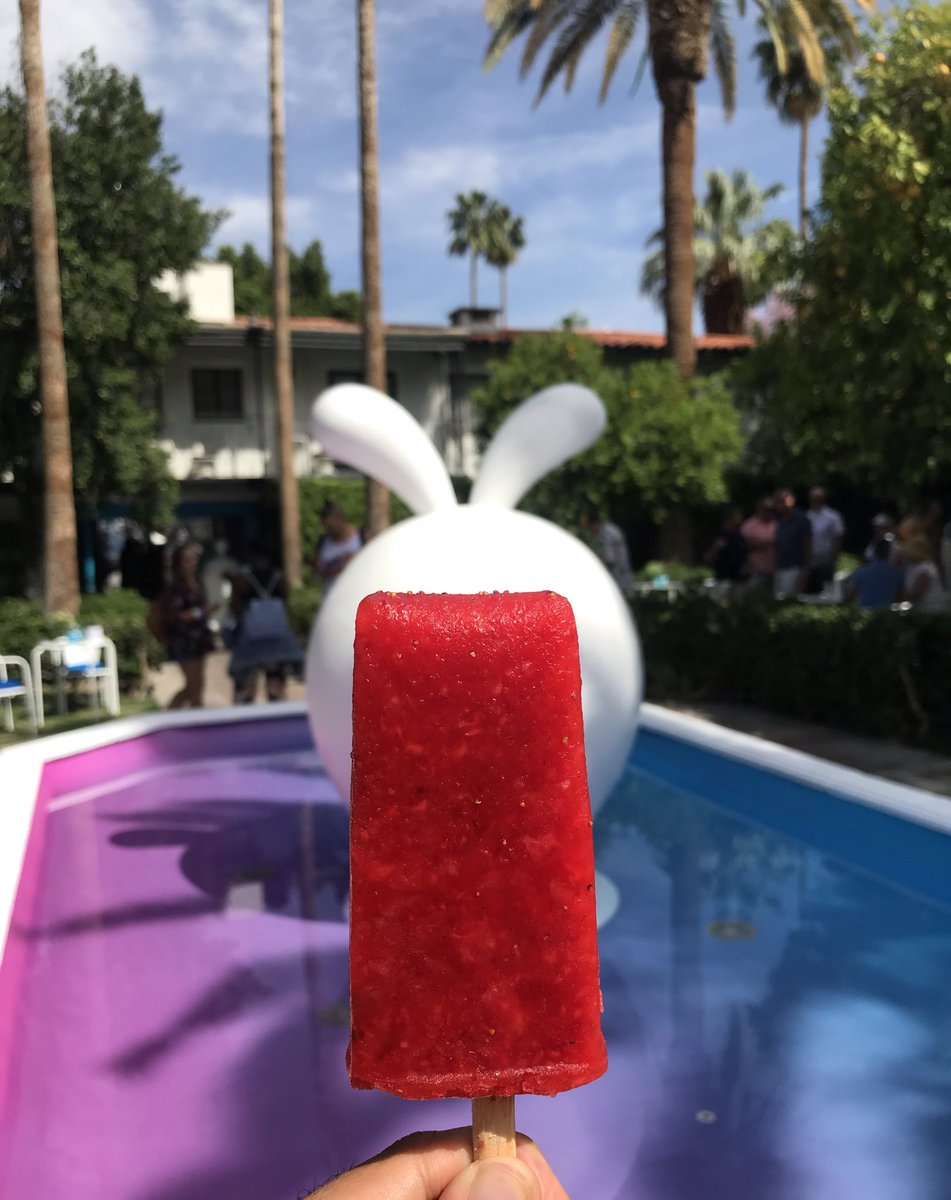 Attendees enjoyed DJ, poolside lounging, 15-min massages, passed appetizers and popsicles. Attendees relaxed in the color therapy lounge, where a rainbow of images was projected onto a wall of white stacked suitcases. Our crew of Digital LA attendees danced in the grass courtyard.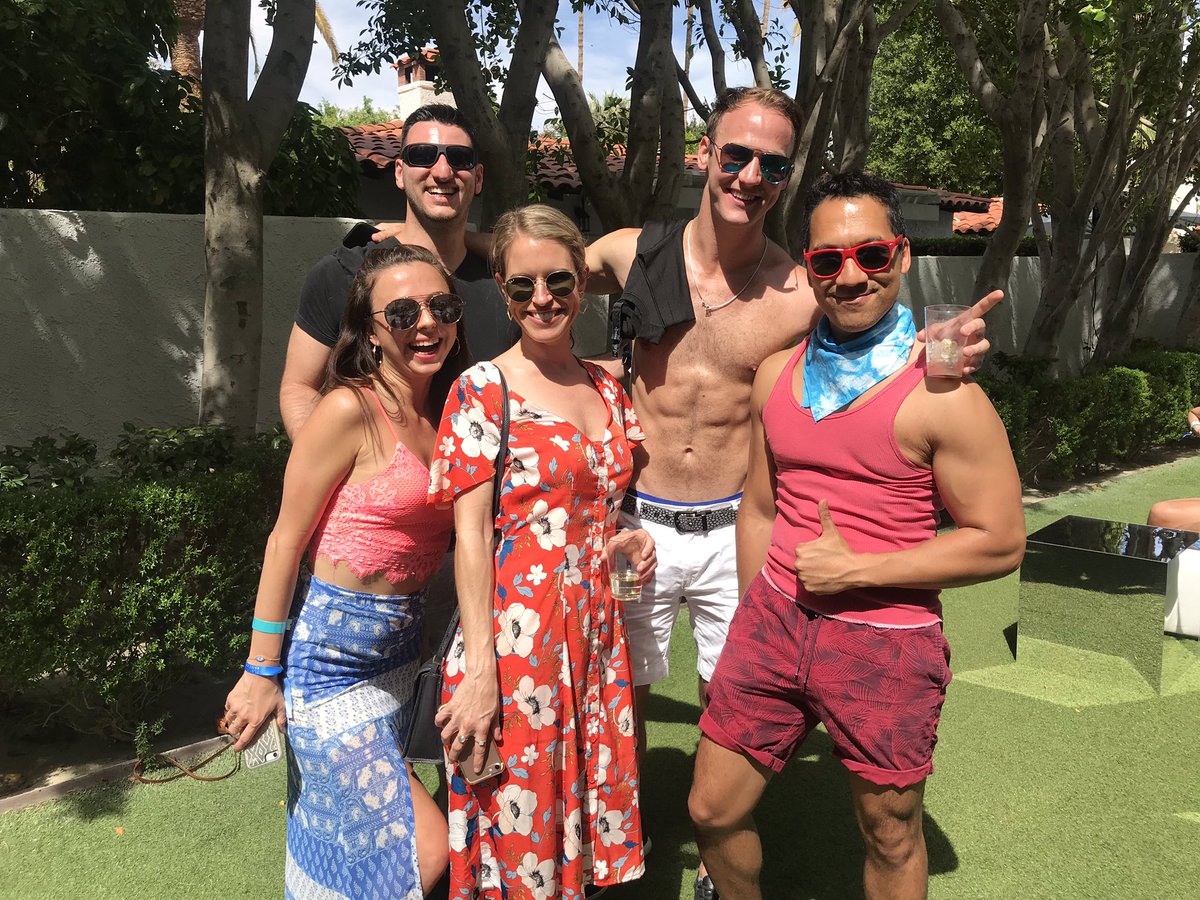 Lucky Brand and Rolling Stone Live teamed up for DJs, pool party, customized bandanas, and free Core water and Coppertone Glow suntan lotion with golden sparkles.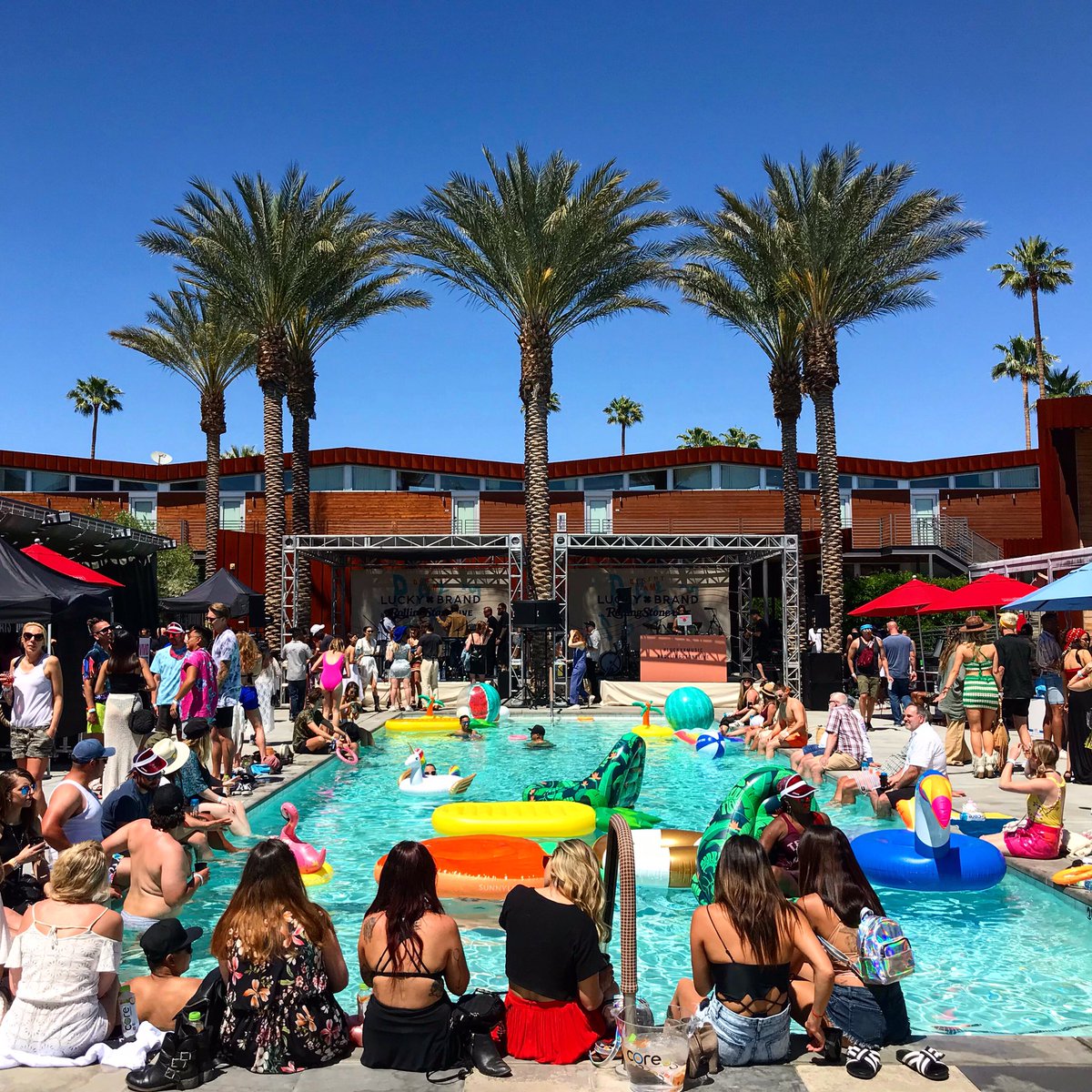 Bands performed.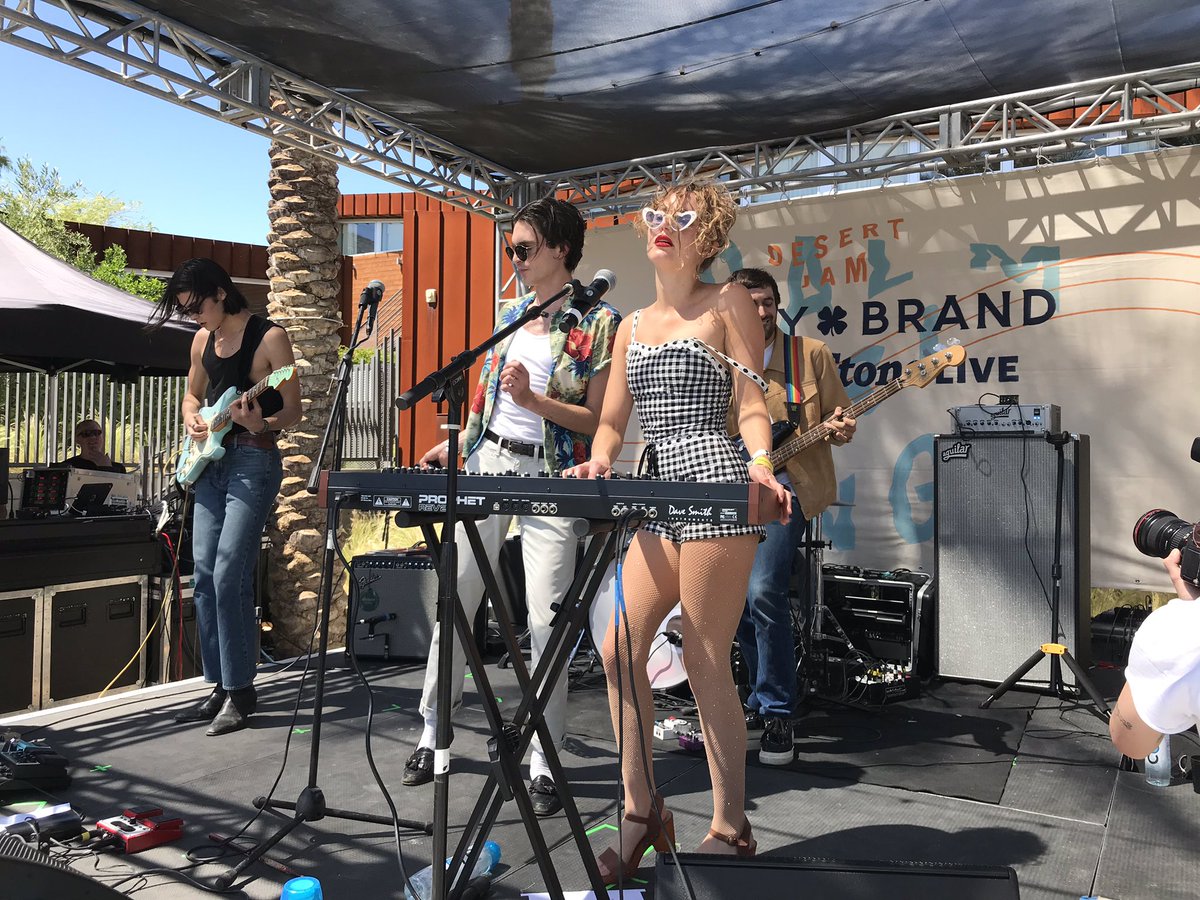 And DJs spun. DJ Tip: Inclued your Instagram on your laptop so attendees can tag you like, we did with DJ @lindsayluv!