The Cobra Kai Season 2 premiere reunited the Karate Kid cast and its new cast at the Paley Center in Beverly Hills a few days before the entire season released on YouTube Originals.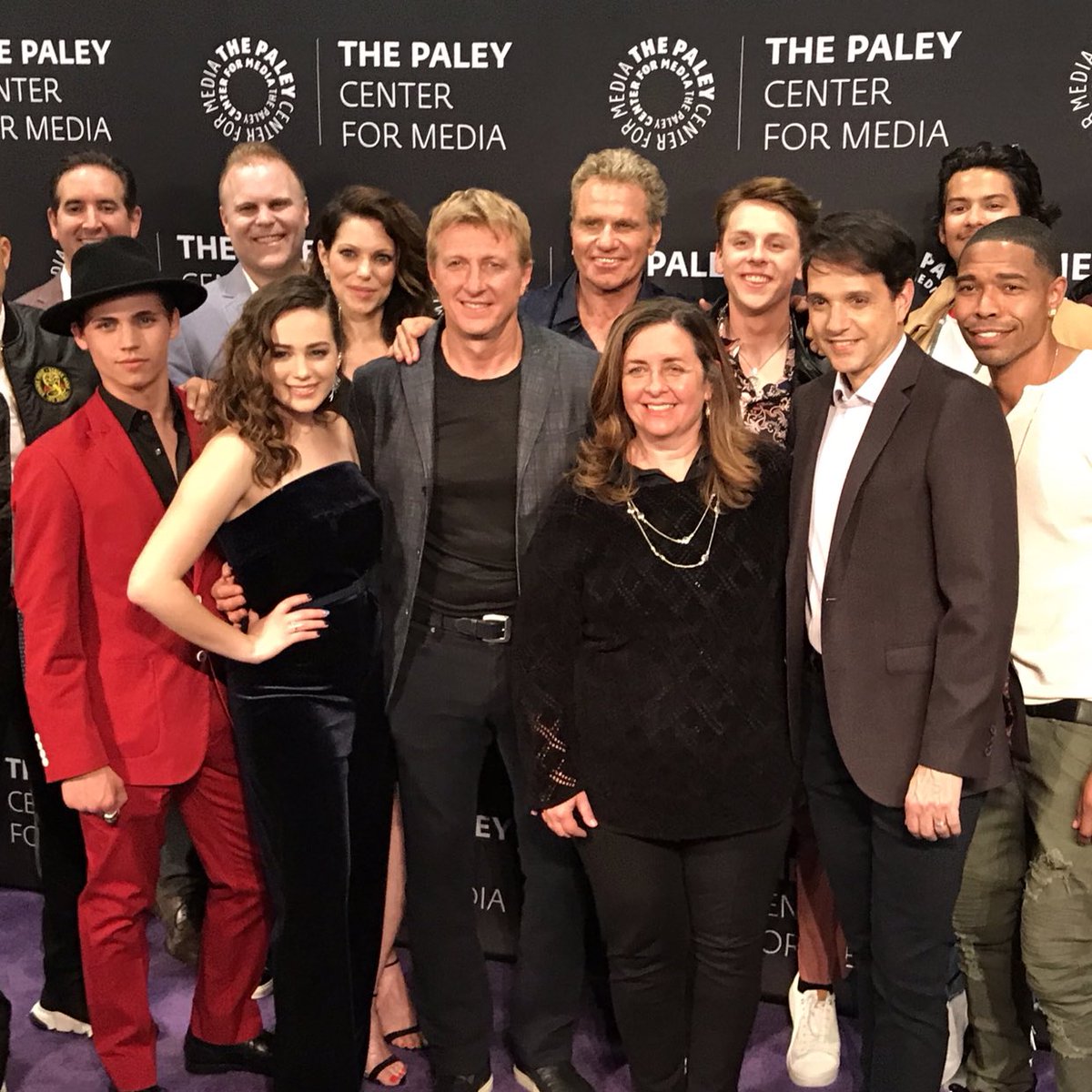 The cast walked the carpet for interviews, and then watched the first two episodes of Season 2, followed by a panel with the cast and show creators.
See panel highlights below, and red carpet Bionic Buzz video interviews from our friends at Bionic Buzz.
A YouTube representative said that the idea to create the show came from looking at YouTube video data. Karate Kid movie clips have hundreds of thousands of views on YouTube, helping confirm the audience was there. So YouTube Originals greenlit the show, found a writing team, to tell the story of what happens 30 years after the events of the Karate Kid films. They approached the original actors Ralph Macchio (Daniel) and Billy Zabka (Johnny) who agreed to be in it. The show features a younger cast, who play students and kids of Daniel and Johnny.
In the cliffhanger from Season 1, Marin Kove's character John (Johnny's trainer) returns. In the first two episodes of Season 2, John returns to Cobra Kai to toughen up the students.
Panel highlights: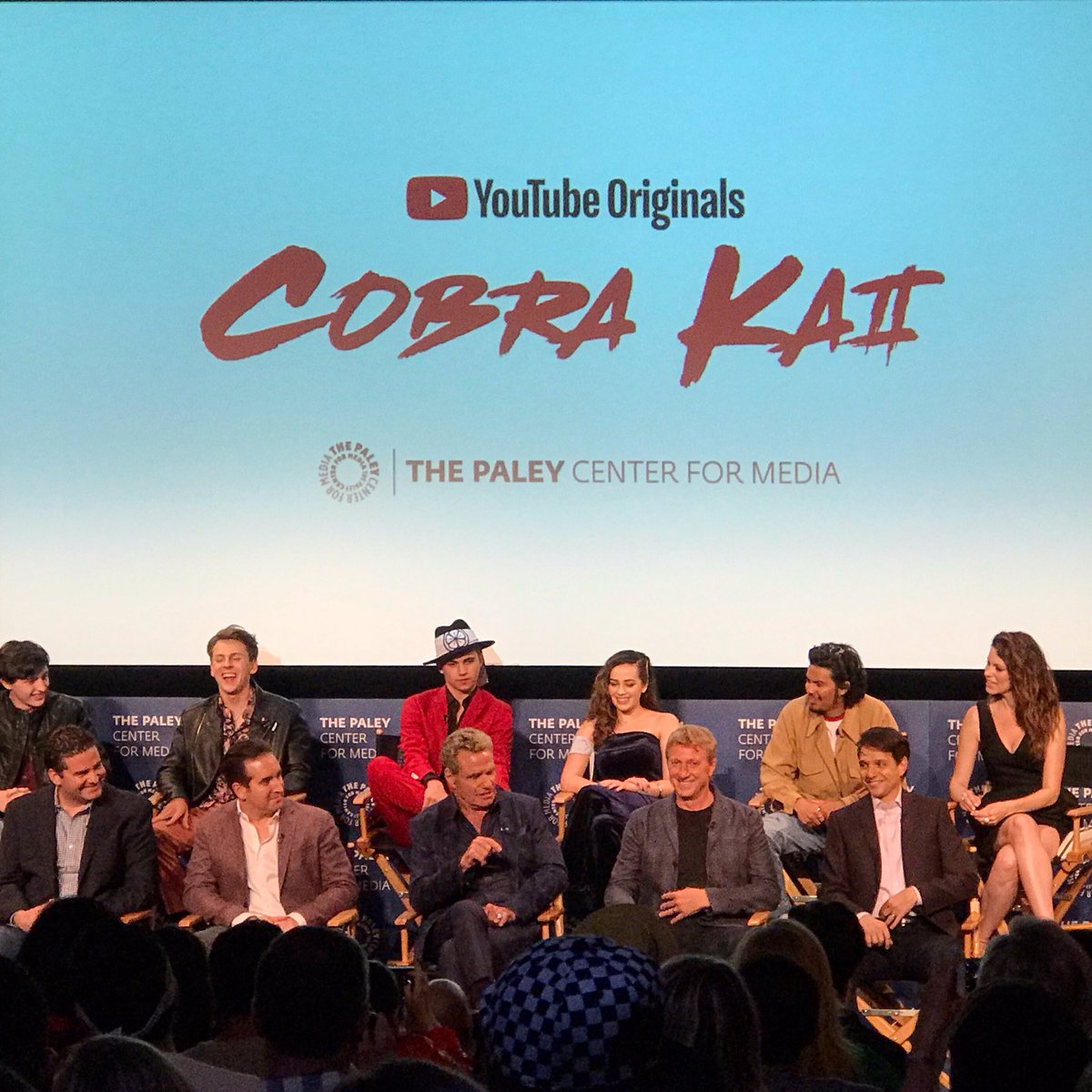 Ralph Macchio and Billy Zabka said that when they returned to set, they felt the magic of the Karate Kid films return. The cast is like a family.
Xolo Mariduena plays Miguel, a student of Johnny's Cobra Kai dojo. Xolo appreciated that his character Miguel is an authentic portrayal of a Latino character. While Xolo grew up in east LA Boyle Heights, he doesn't have an accent, and neither does his character Miguel. The show creators, who also created the Harold and Kumar films, said it has always been important for them to show authentic portrayals of ethnic characters who don't have to have accents, as they often do on TV.
Mary Mouser plays Sam, Daniel's daughter, who is learning karate in the series. She said that when she got the role, she didn't have any martial arts skills and didn't even go to the gym. The show provided a martial arts trainer. Mary said that the martial arts consultants give each character a particular fighting style. For example, Sam maybe did ballet and dance, so her fighting style has some dance elements incorporated.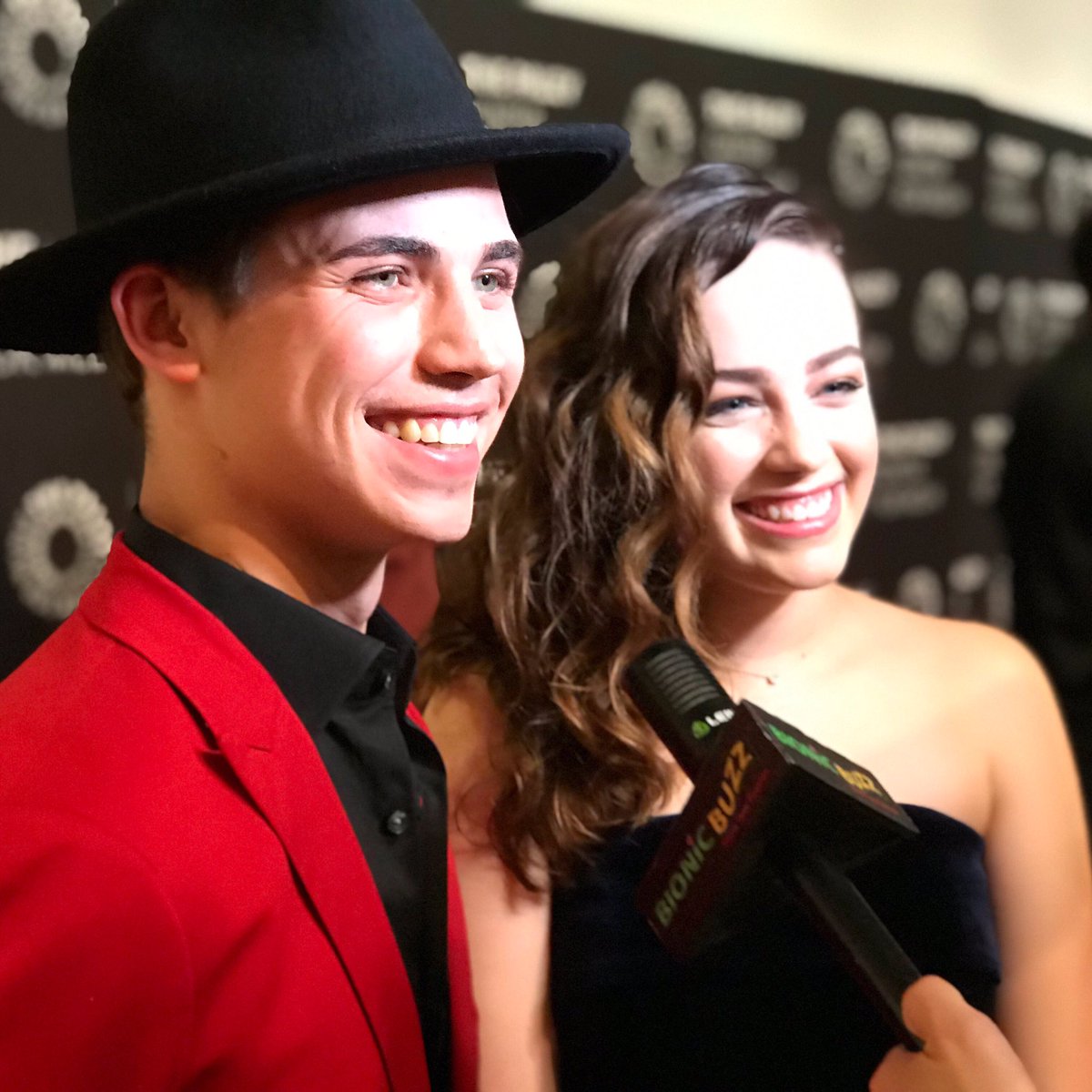 Jacob Bertrand plays Eli, aka Hawk, who gets a different color mohawk in Season 2. He's the good kid turned wild card, and interesting to write, said the writers.
The composers discussed writing the music on the purple carpet.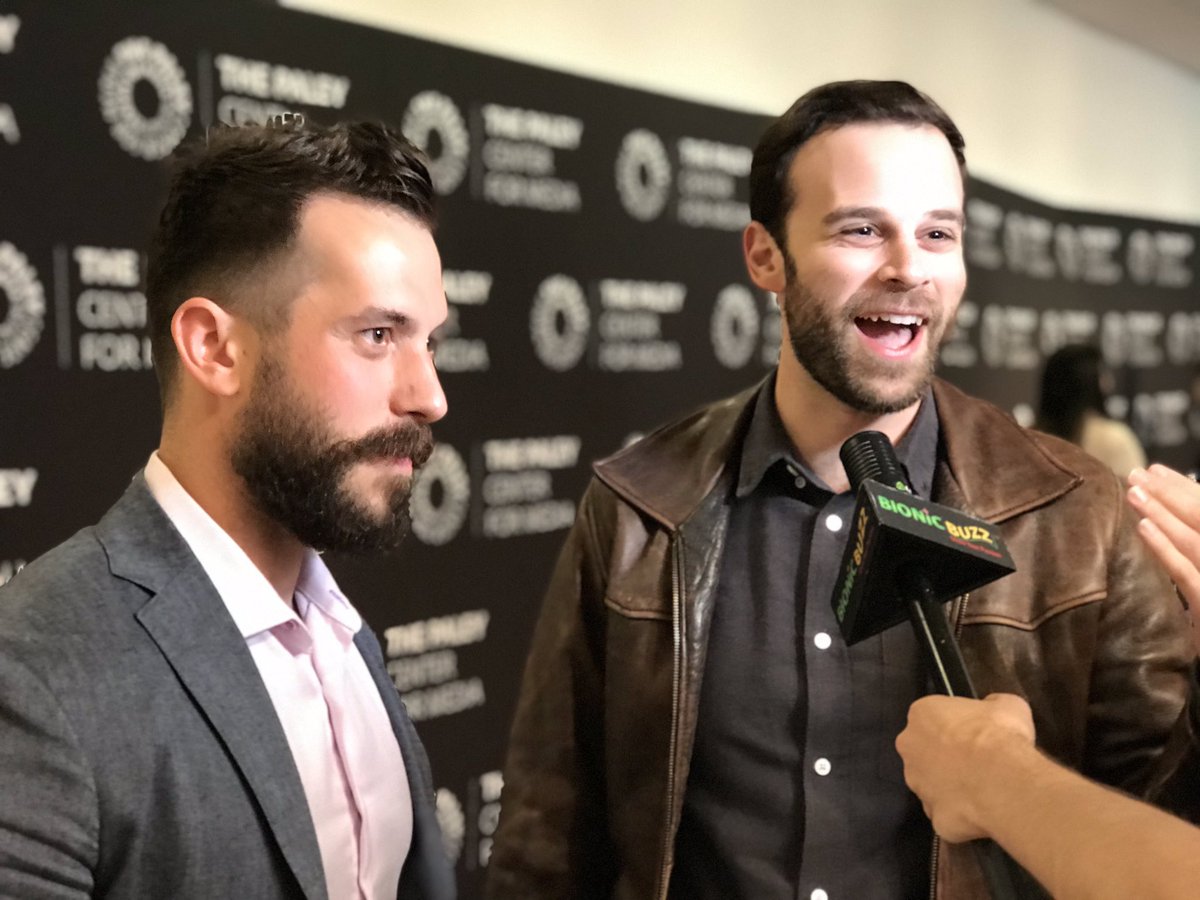 Thanks to the Paley Center for hosting!