The Cobra Kai cast and creators talked about the popularity of the show, including life lessons learned, coming of age, redemption, and fighting at the PaleyFest panel April 8 at the Dolby Theatre.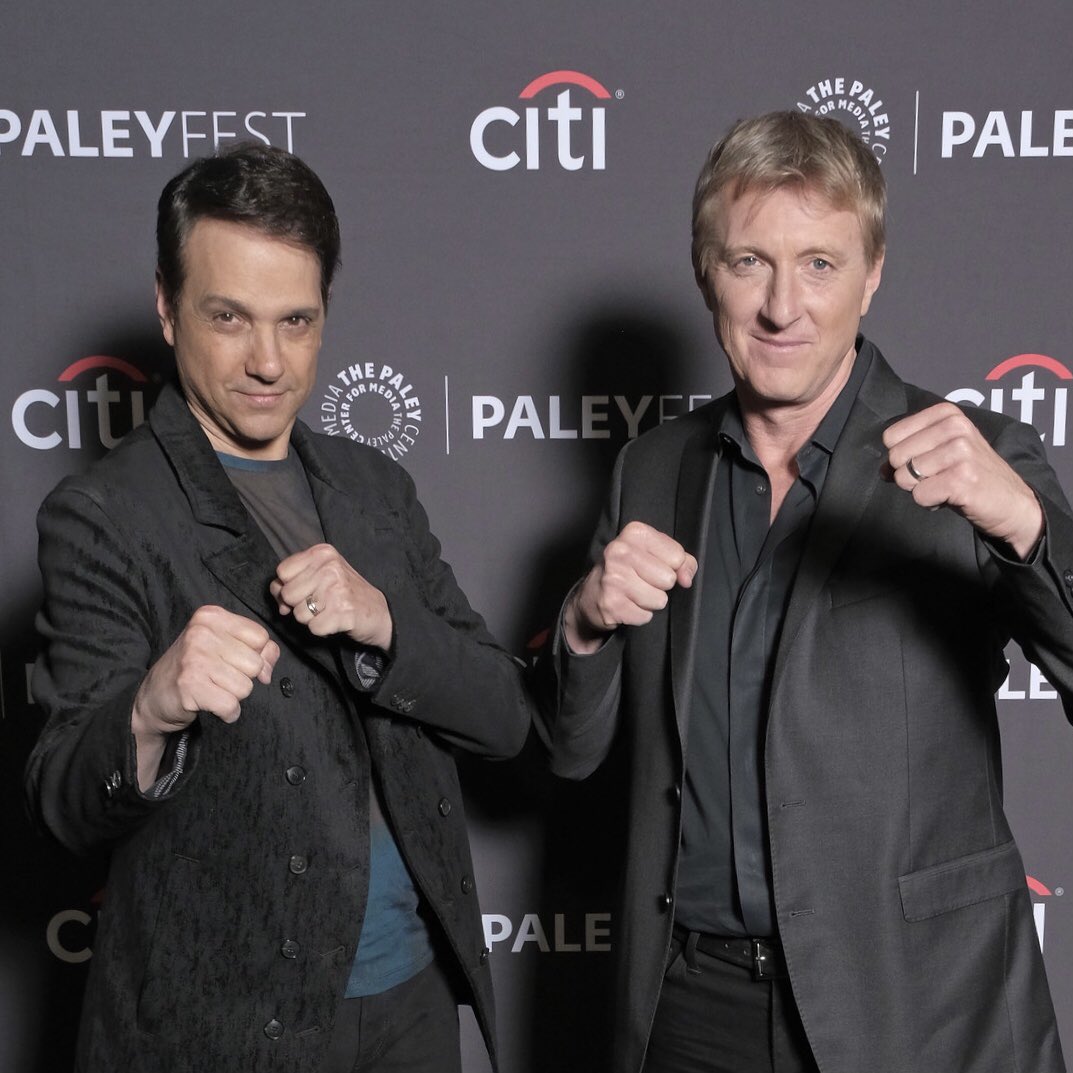 Panelists said the show's popularity is because the creators themselves are super fans of Karate Kid. The writers said they'd often watch Karate Kid movies incessantly, and think of new story lines. They eventually put together a script, and pitched it to actors Ralph Macchio (Daniel) and William Zabka (Johnny), who loved it.
"The guys who write this show are the fans," said Ralph Macchio, who plays the lead in both the Karate Kid movie franchise and series.
"It's like a concert," William Zabka (Johnny) added, referring to the fun on the show, and the concert like atmosphere with fans cheering on stage at the Dolby Theatre.
The creators said they initially concepted Cobra Kai as a two-hour movie that focused on Johnny's point of view: his backstory, why he became a bully, etc. which is why it's called Cobra Kai.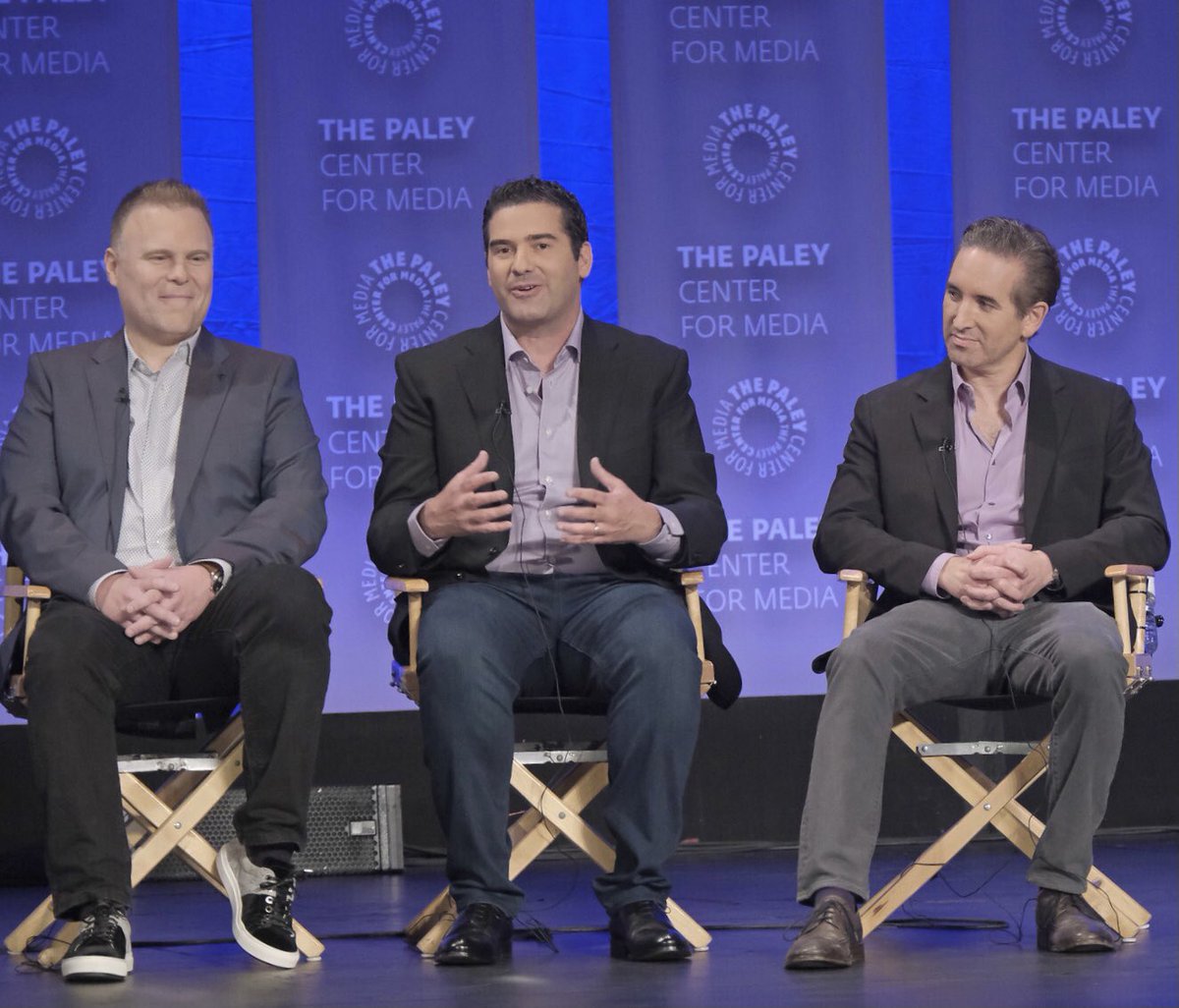 But with the rise of streaming services, the creators realized that there were more stories to tell in the world: Daniel and Johnny's kids, cameos from the movies, and more. So it evolved into a streaming series.
The show's first two seasons launched on YouTube (paid) with moderate success. But when Netflix picked up the show for seasons 3 and 4, it surged in popularity, thanks to wider Netflix distribution.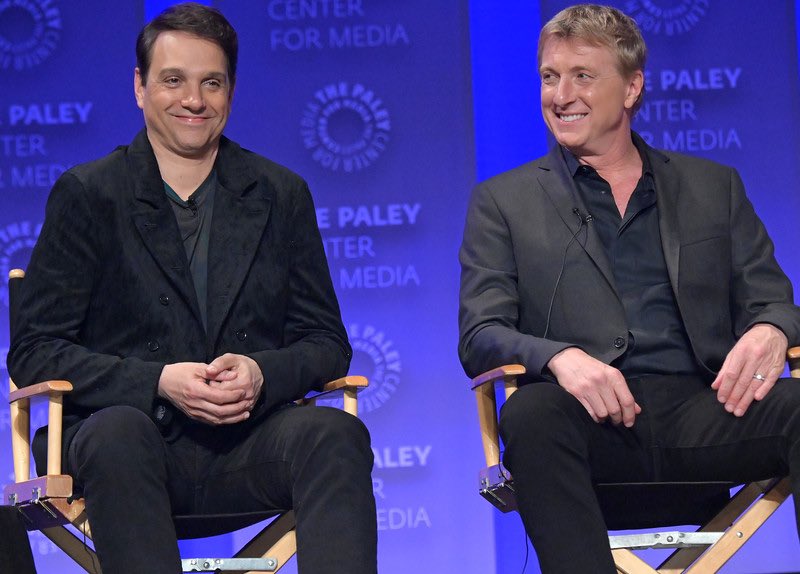 The series sticks to the core story elements of the Karate Kid movies from the 80s: teens dealing with life, bullying, romance, finding mentors, relationships with parents, making choices and living with the consequences. And of course: fighting and martial arts.
Unlike many Hollywood franchises based on movies 30 years ago, Cobra Kai has found a way to integrate both the original cast, and the new cast, in a way that is compelling for both older fans, and newer fans.
We wanted it to be a show for people 7 to 70 to love, said creators. And from the audience at PaleyFest at the Dolby, they're right. Kids and their adults both love the show. There are characters for everyone to relate to.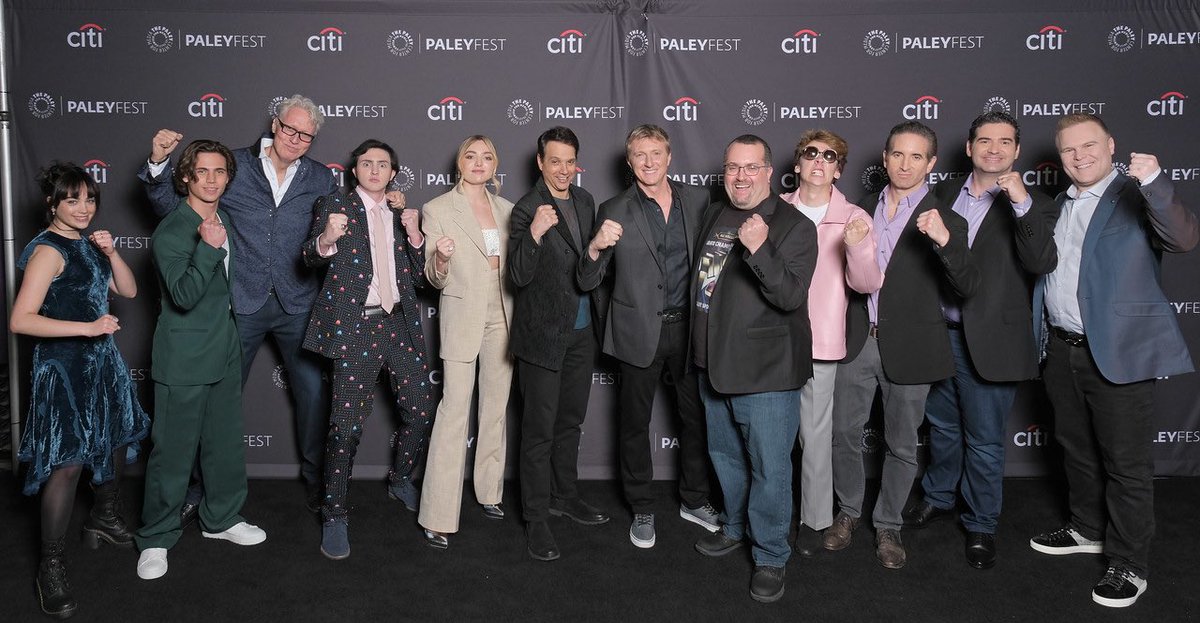 Cobra Kai adds strong female cast to the franchise, who are not love interests to be saved, but have agency, fighting skills, and fight as often as – or leading (Season 3 finale) – the boys. Mary Mouser plays Samantha, Daniel's daughter, who has an arch rival Tory (played by Peyton List). Mary said that their rivalry is all on camera, and that the two are good friends in real life.
We have so much fun hitting each other on camera, and giving each other high fives between takes, Mary said.
But the fights must mean something, said the show creators. Why do we care about this fight? There has to be a reason to care, so it's not just wild kicks and punches.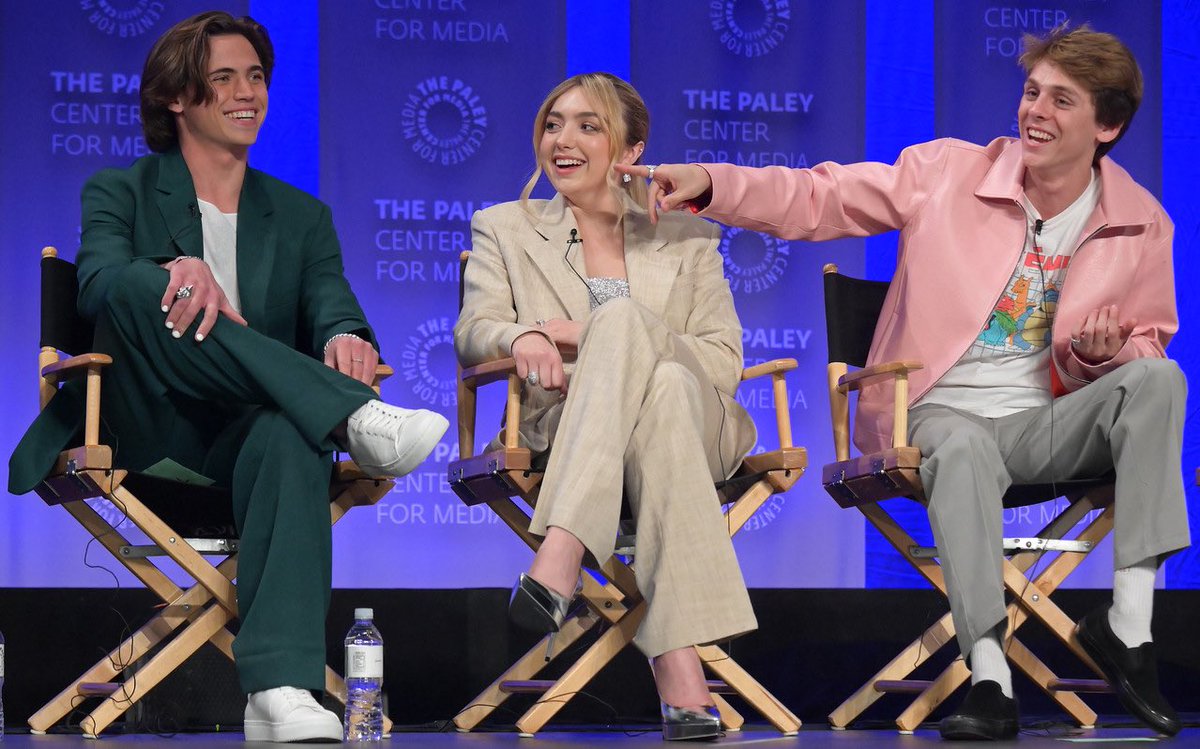 Fight Trivia: In the Season 4 finale fights Robby v Eli/Hawk, the two actors had to learn their moves in a day. Meanwhile, the actresses playing Sam v Tory had to learn their fights between takes, in half a day.
Fave Fight: Mary Mouser said that her favorite fight was the Prom fight, where she had to do martial arts in a dress and heels. She also said that in the season 4 finale, she had to learn how to fight in a tournament for points, instead of to injure, like in the rest of the show. It's a different fighting style.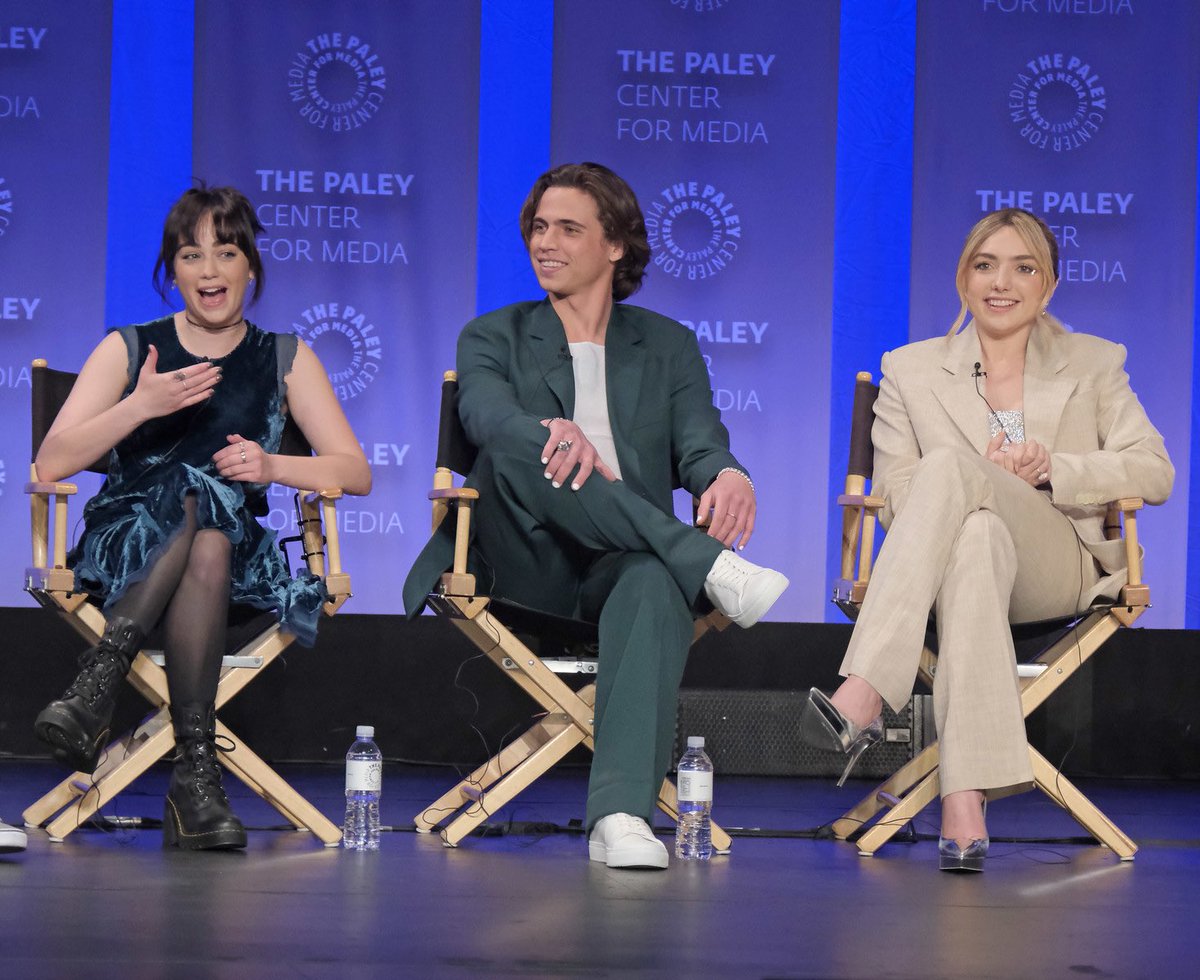 Parental relationships are key to the show. William Zabka (Johnny) has estranged relationships with his son Robby, who goes to fight for a competitor dojo Eagle Fang.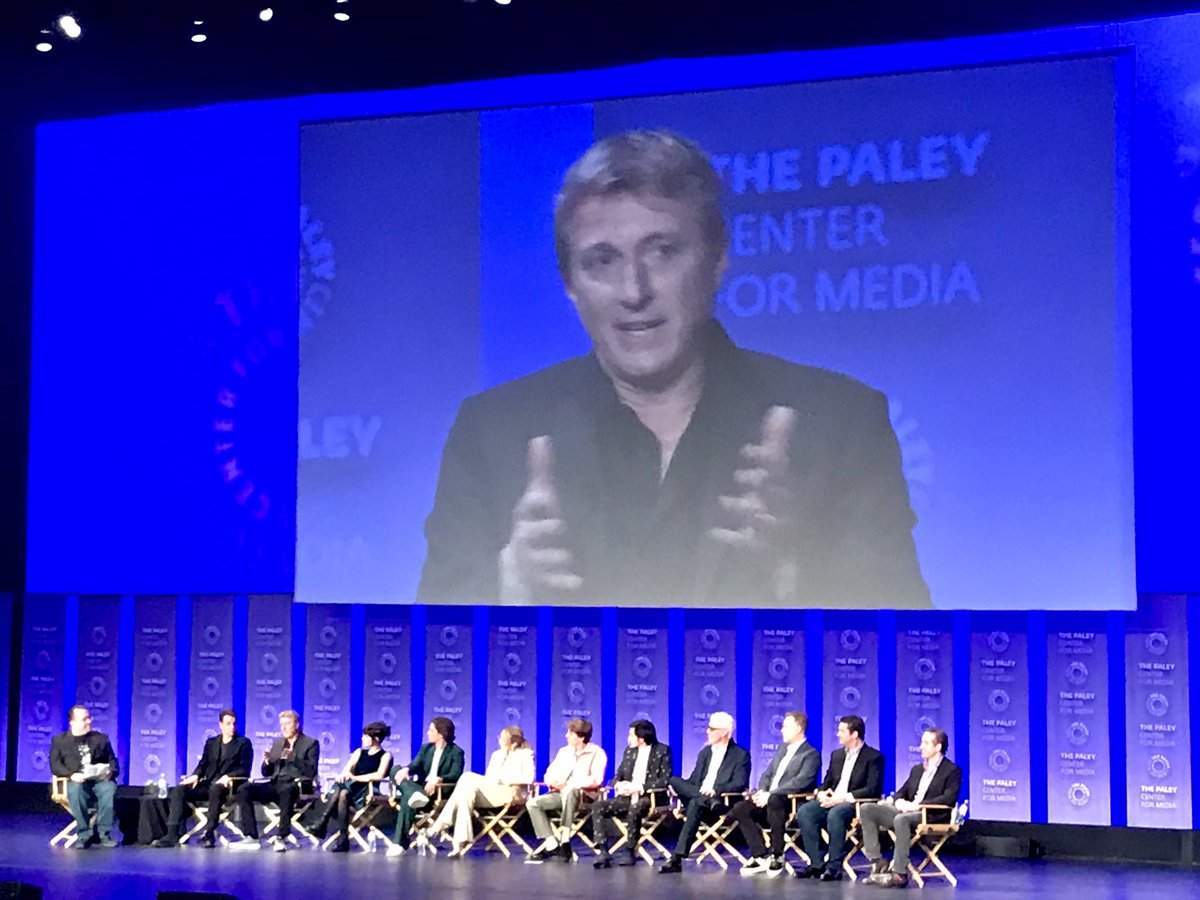 "I think he's been a great father," William Zabka said. Johnny and Robby finally start to reconcile their differences and hug in the Season 4 finale.
The cast said they also learn about themselves by doing the show, in response to a question from the audience at the Dolby Theatre.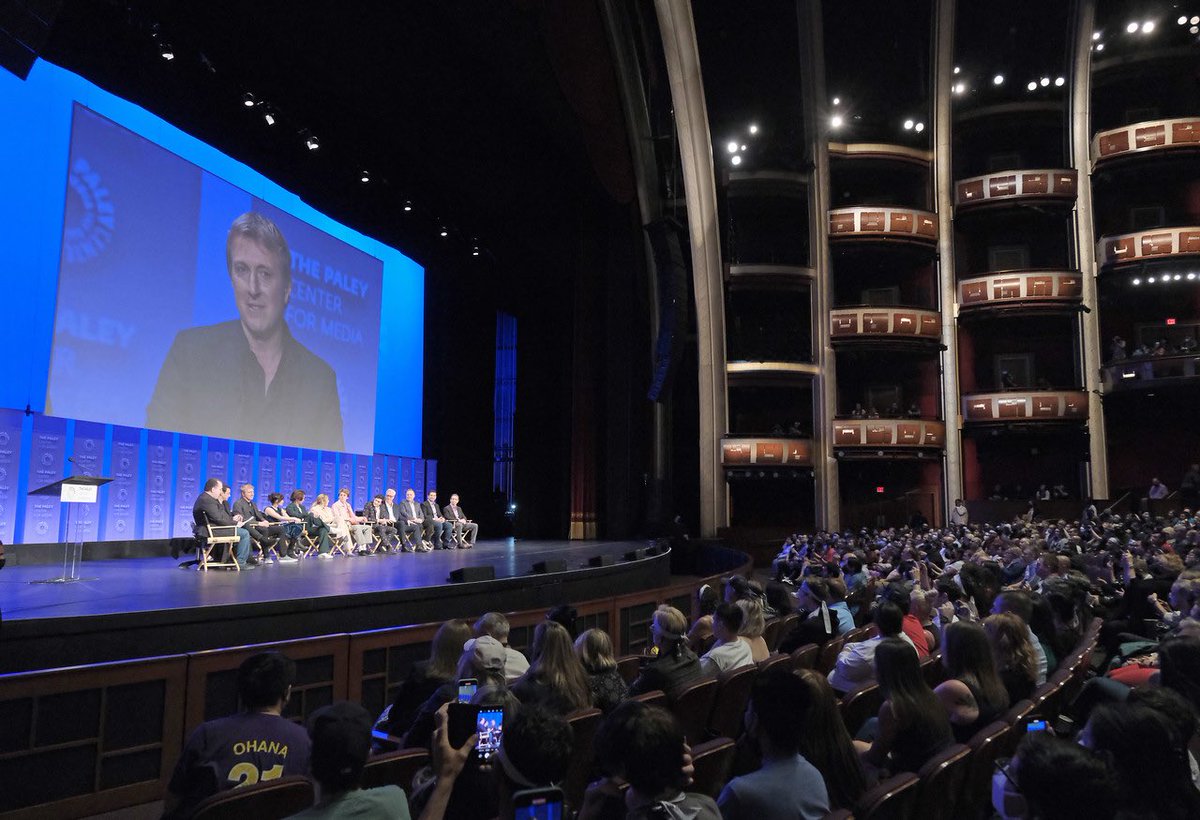 "You get to learn life lessons in a sped up truncated fabricated version," said Mary Mouser (Sam). "It's helped to shape me," adding that she takes little bits and pieces of life lessons from her experience on the show, like making a quilt.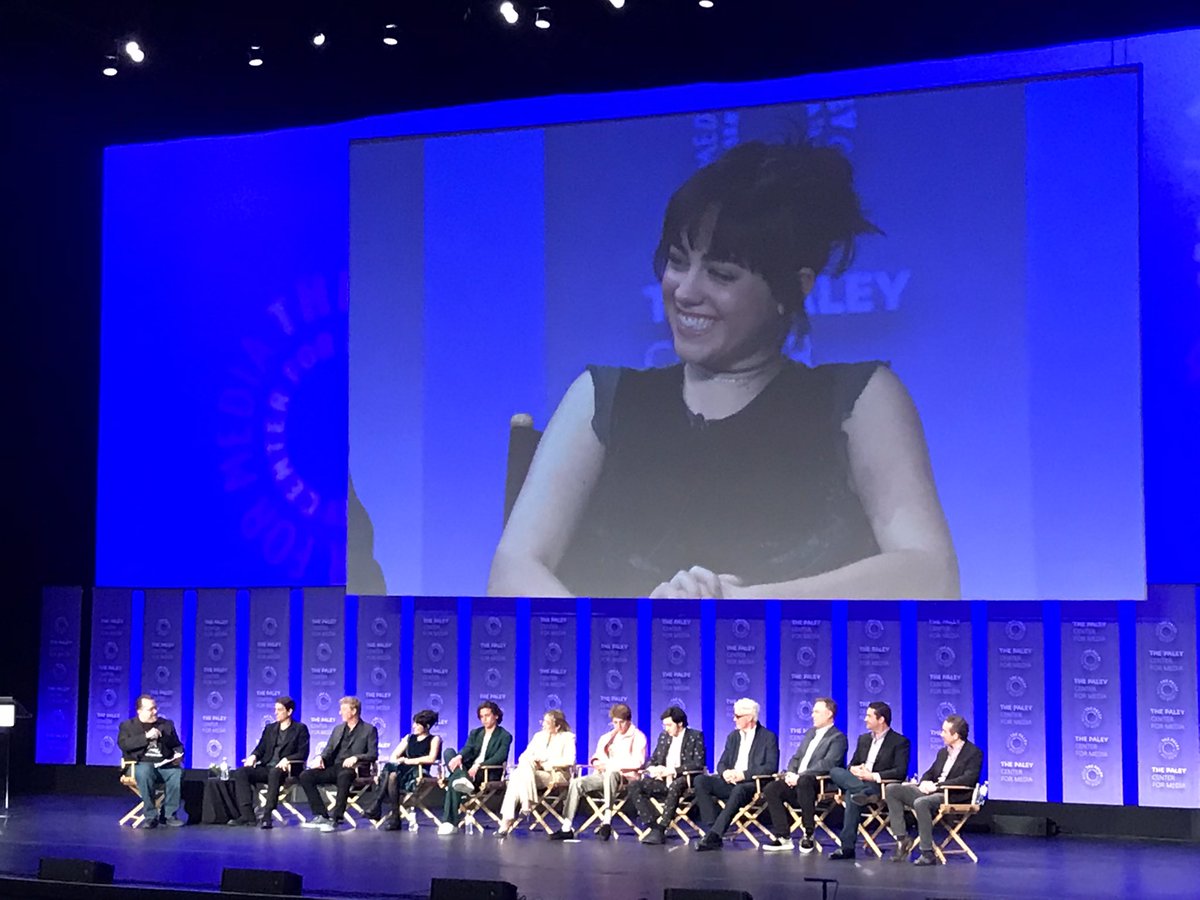 Tanner Buchanan (Robby) said he's an only child, so when he had to mentor newcomer Kenny in Season 4, it was a new experience and responsibility for him.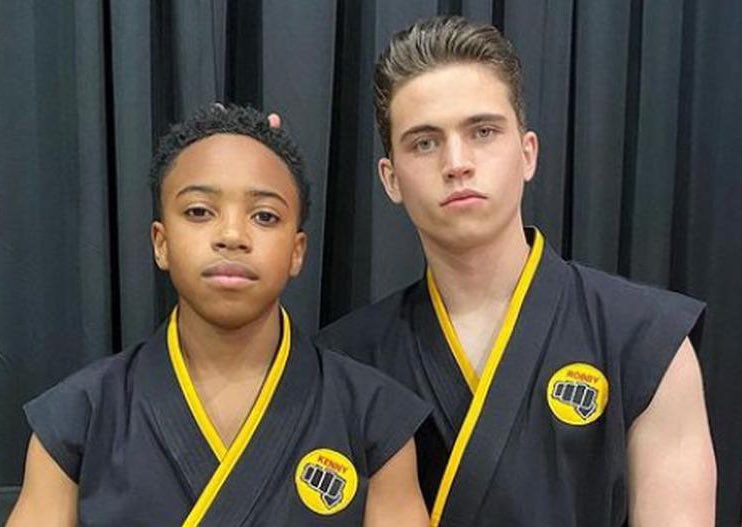 Jacob Bertrand, who plays Eli/Hawk, discussed his character arc expressed thru his mohawk over the four seasons of the show. When Cobra Kai starts, his character Eli is a high school outcast, who is picked on, so he turns to karate to get tough and fight, and grow a mohawk. He said at first he didn't want to shave his head for the role. but then he got so used to it, he was a little sad when his character became less angry, and had to go back to regular hair.
Gianni DeCenzo, appeared on the red carpet in his Pac Man suit that his character Demetri wore on the show. He said he got it completely legally.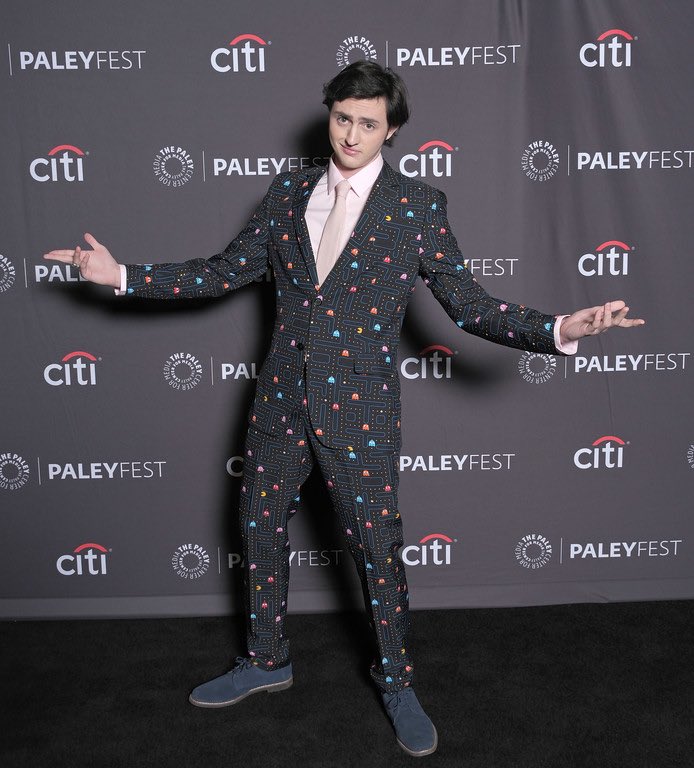 Season 5 clues: The directors didn't give away any clues to Season 5, other than that is indeed finished. They said: 'Where it goes and where it evolves is so fun and bombastic and really sets up more."
Watch Cobra Kai on Netflix.
The Cobra Kai screening and panel was part of PaleyFest.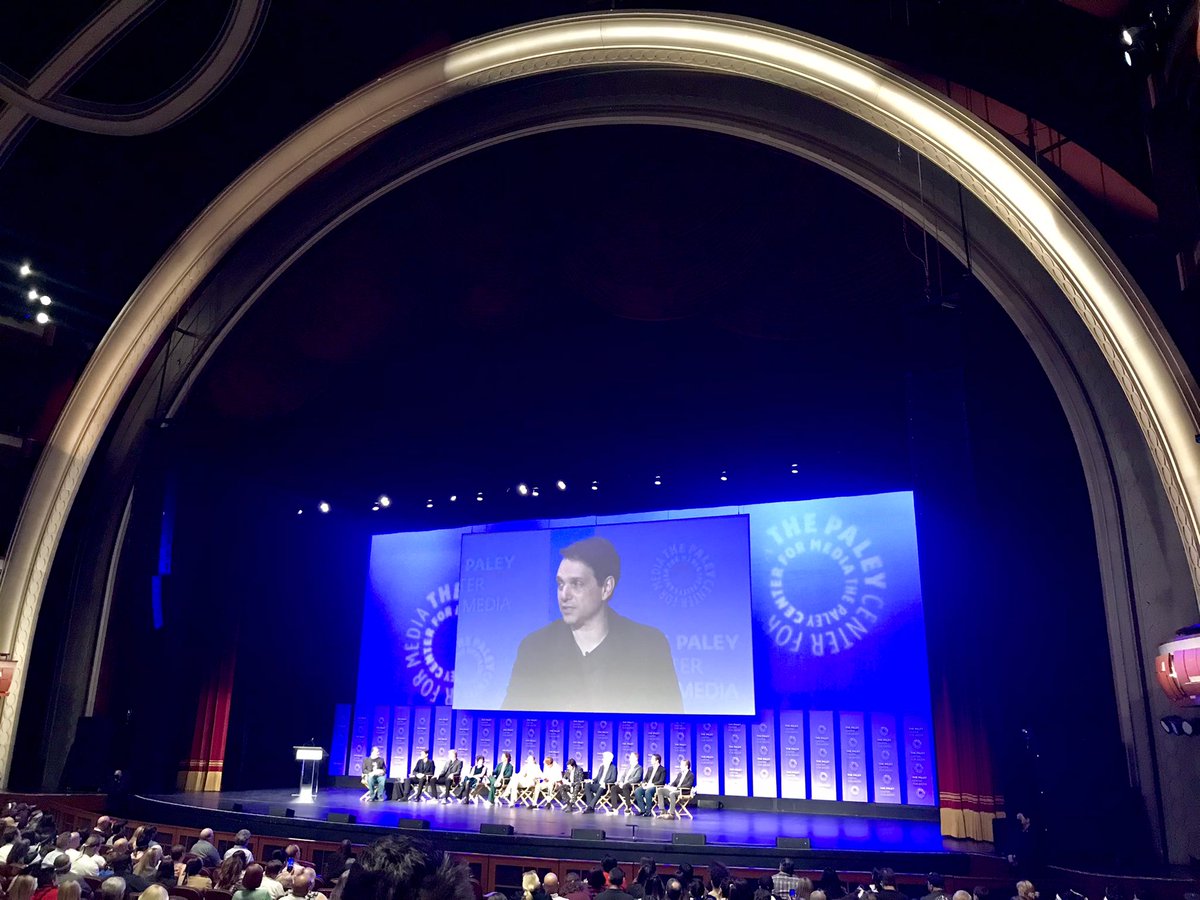 Produced by The Paley Center for Media, PaleyFest takes place April 2-10 at the Dolby Theatre in Hollywood featuring screenings and panels with the cast and creators of top TV series. PaleyFest is open to the public and tickets are currently on sale at PaleyFest.org.
Cobra Kai fans: see also our article from the Season 2 premiere at the Paley Center in Beverly Hills three years ago in 2019.