She-Hulk, superheroes and amazing friends assembled at our 11th annual Digital LA – Comic Cocktails, held during San Diego Comic-Con. We assembled at the roof of the Altitude Sky Lounge at the Marriott Gaslamp, where the CW held its party the night before.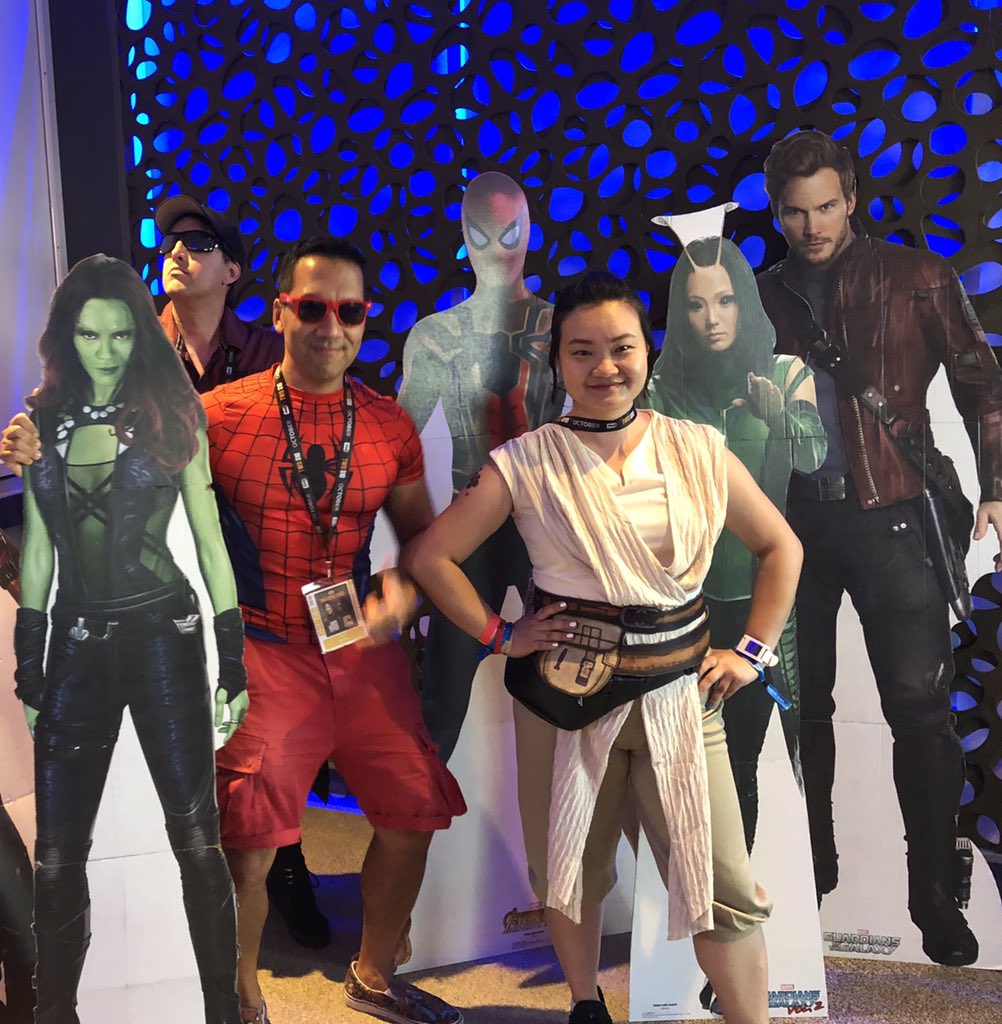 Attendees included industry executives, digital professionals, Comic-Con speakers, and SDCC attendees.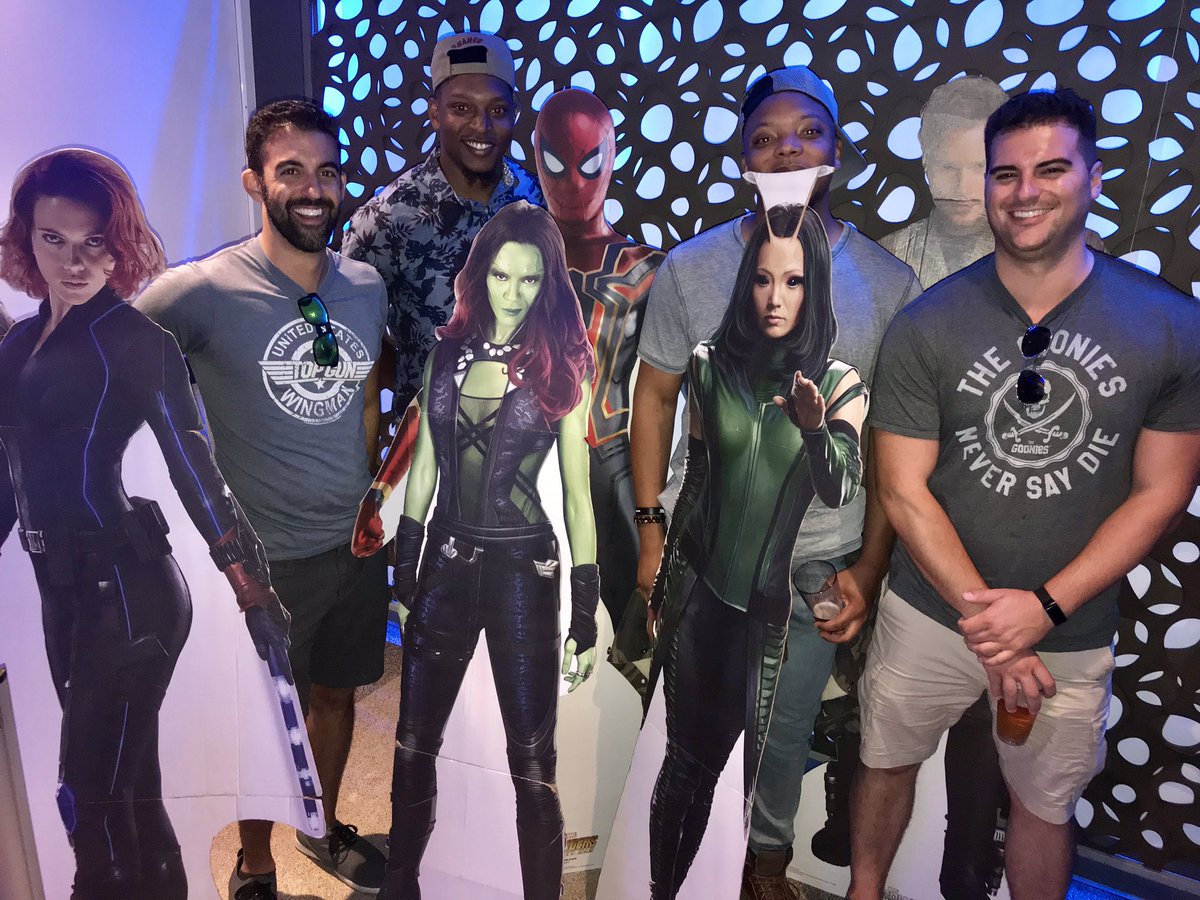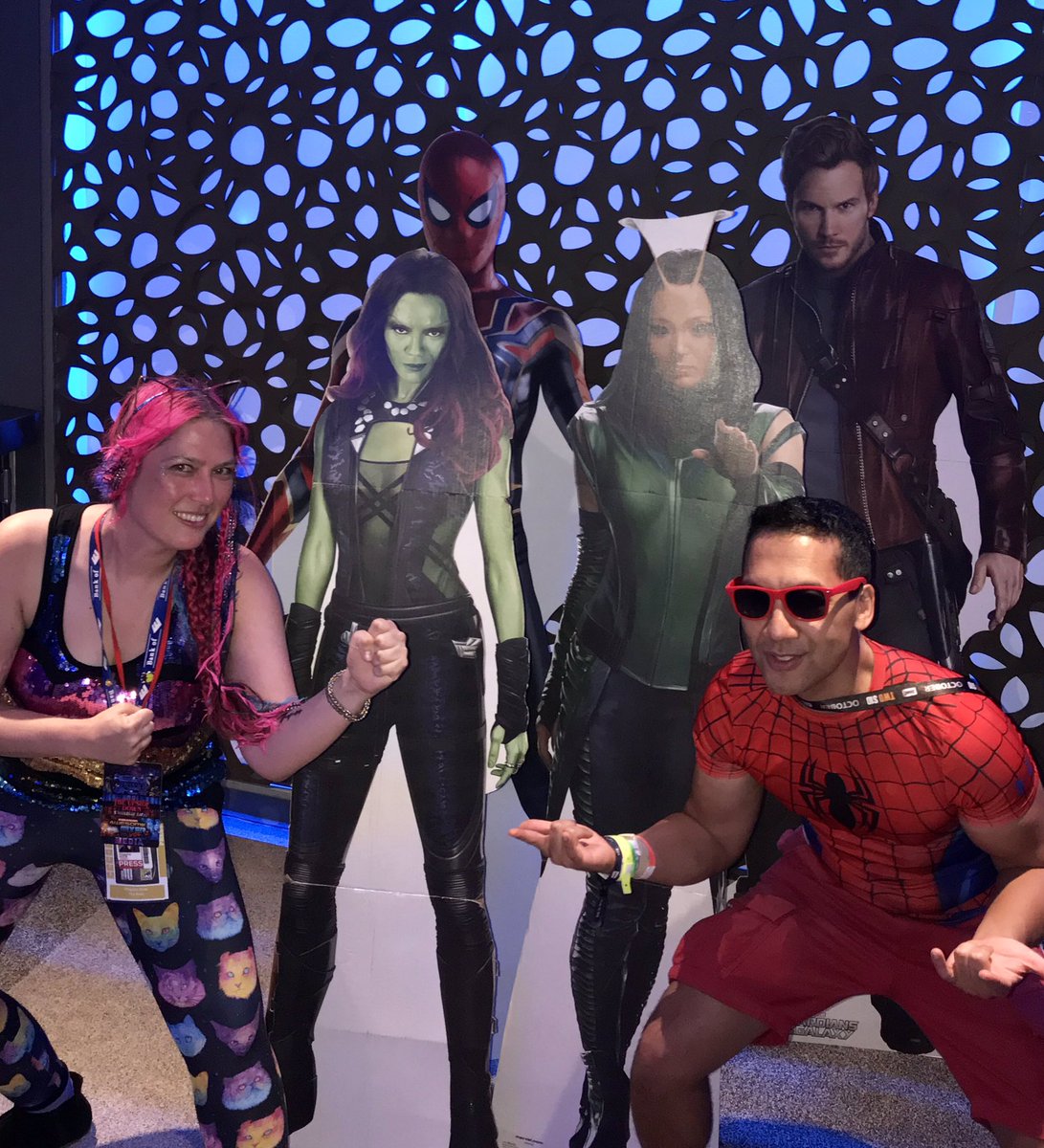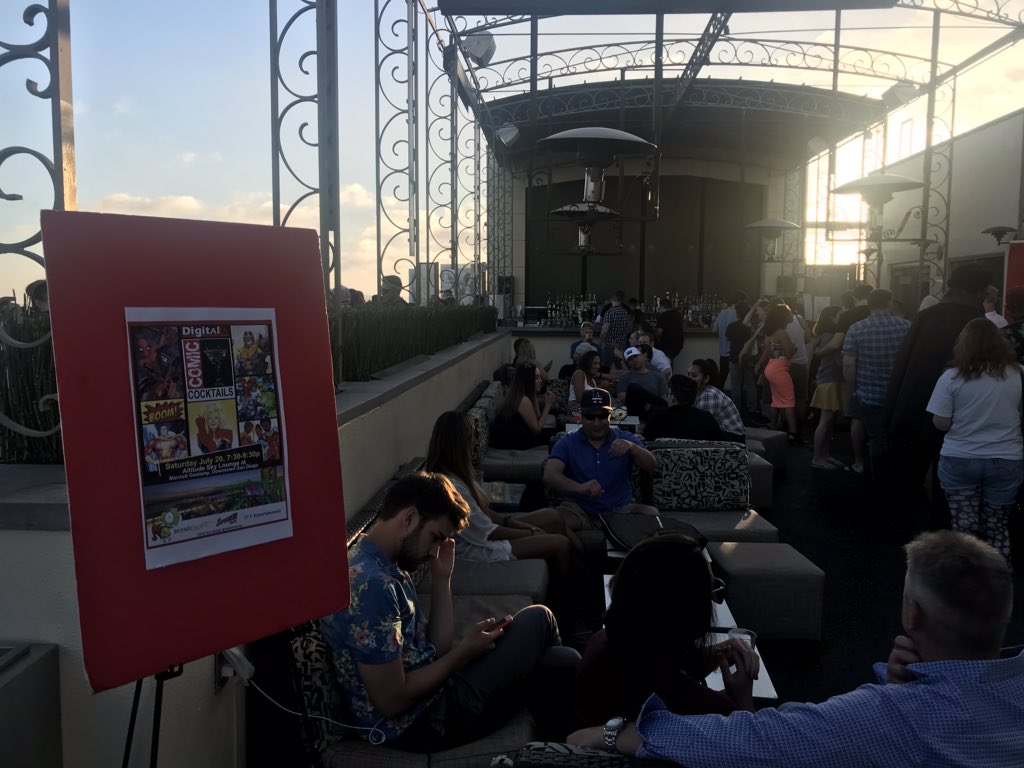 Attendees enjoyed stunning panoramic views of Petco Park, Coronado bridge and the water,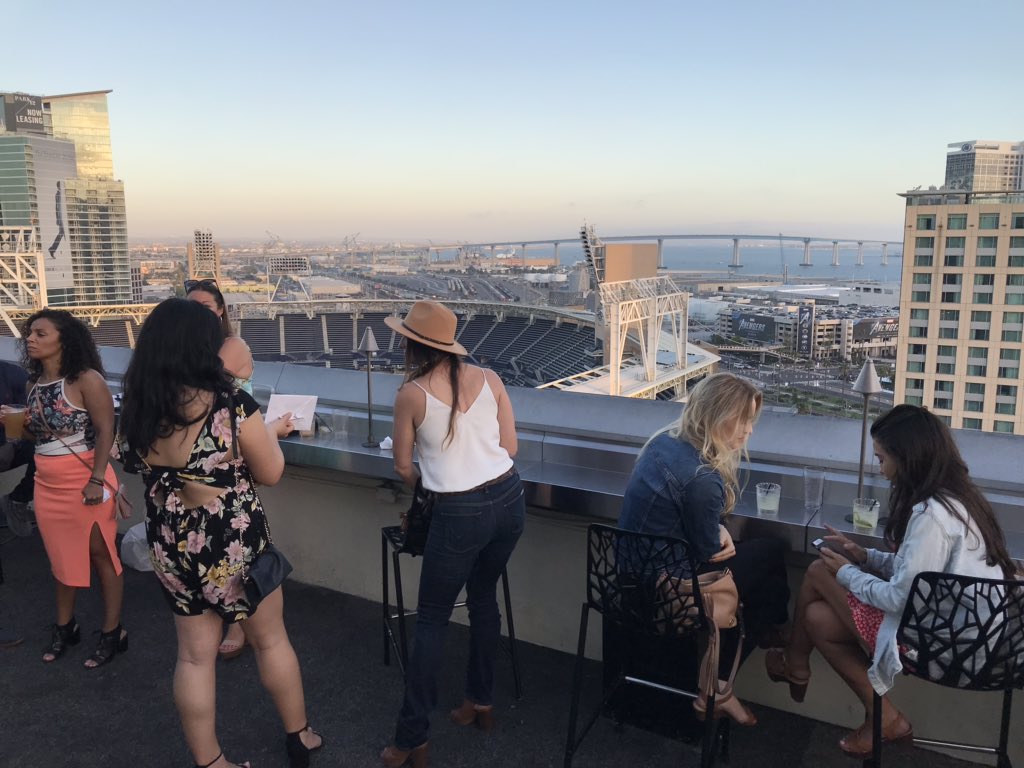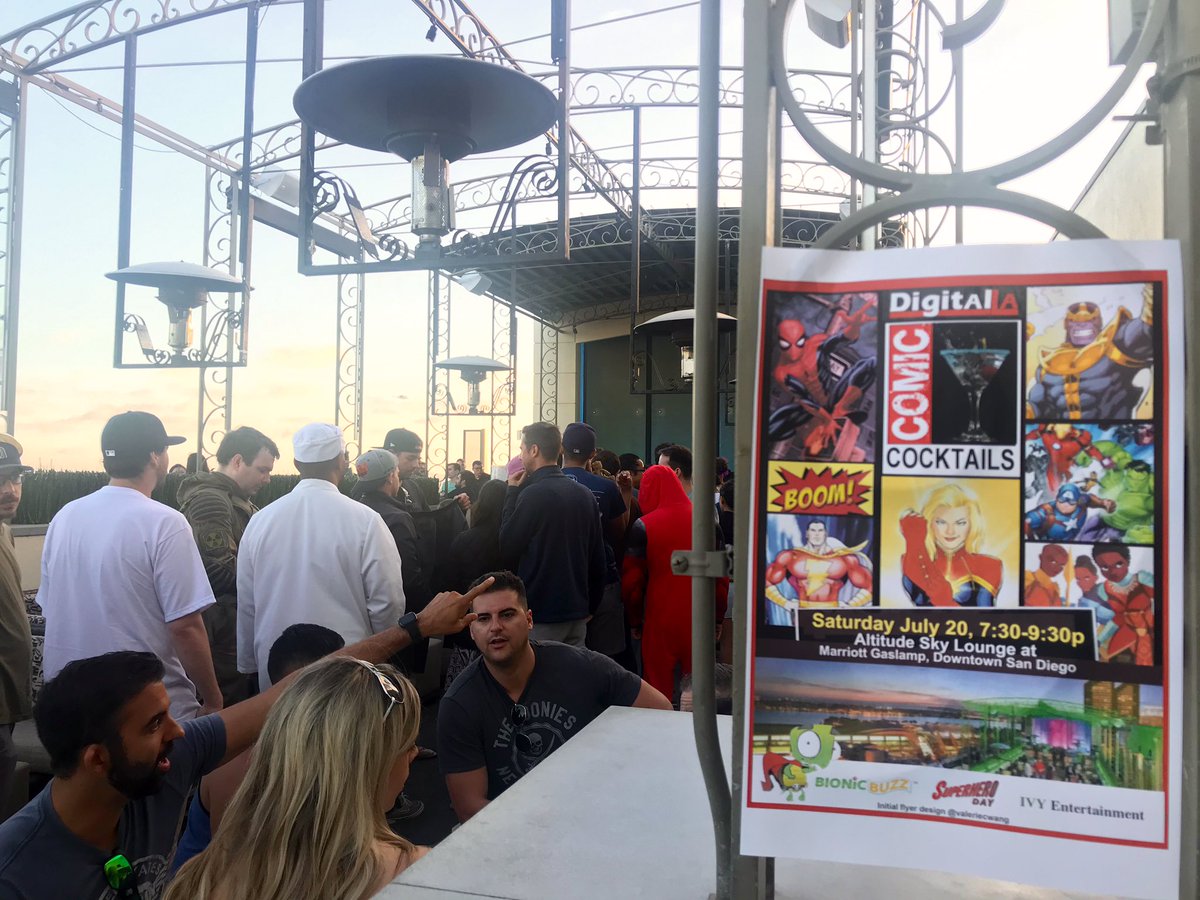 As well as spectacular views of downtown San Diego (photo by Lisa Mao).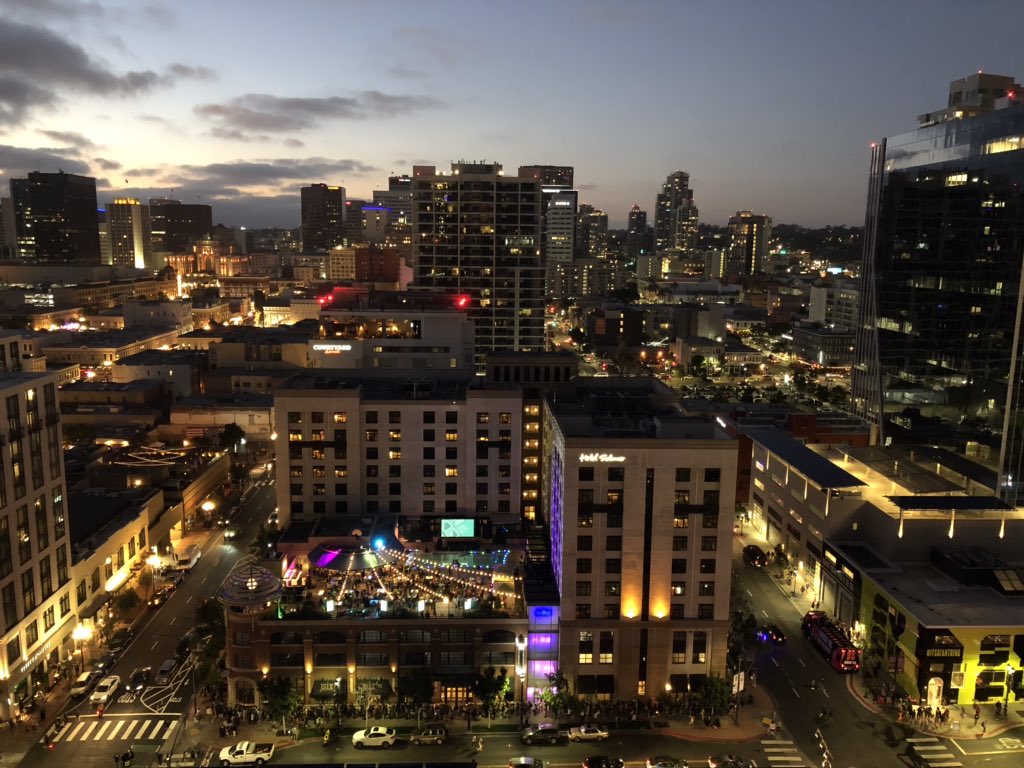 Attendees traded notes on best panels, activations, swag and cosplay, while lounging at the fire pits.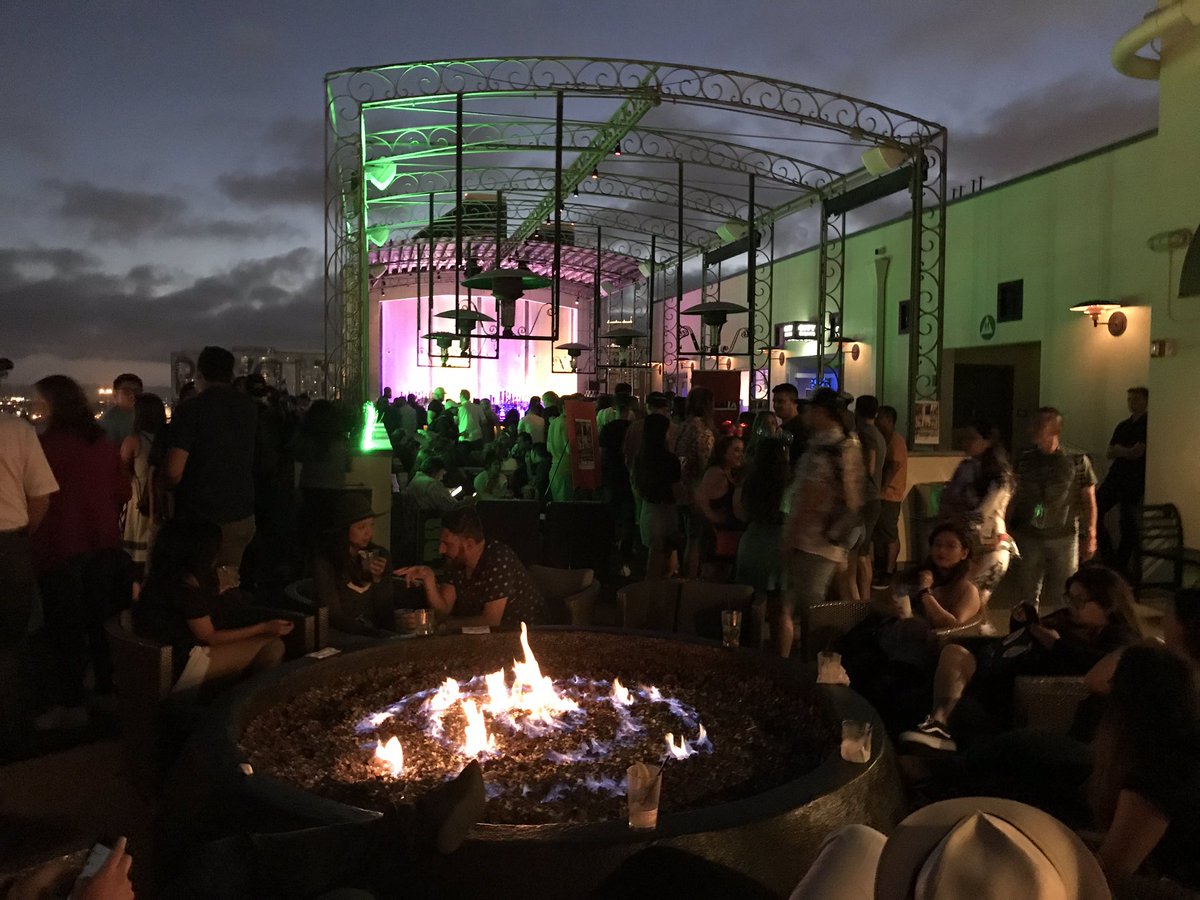 Early arrivals and VIPS enjoyed complimentary appetizers including flatbread, pretzel bites, and chicken wings inside the Sky Lounge.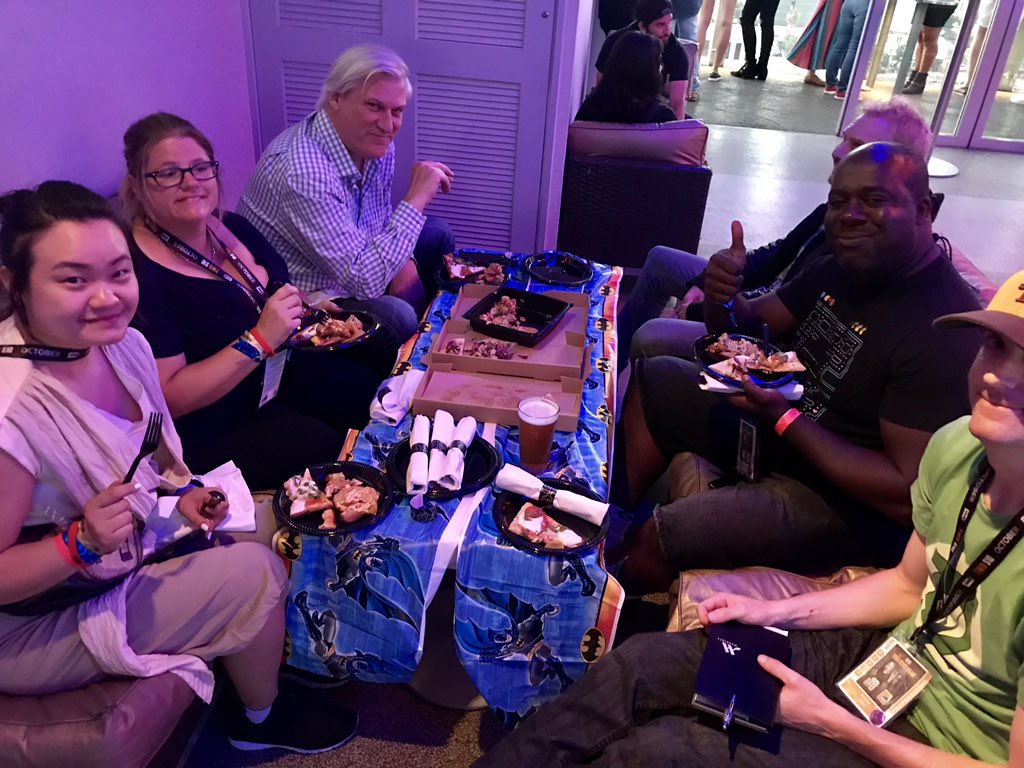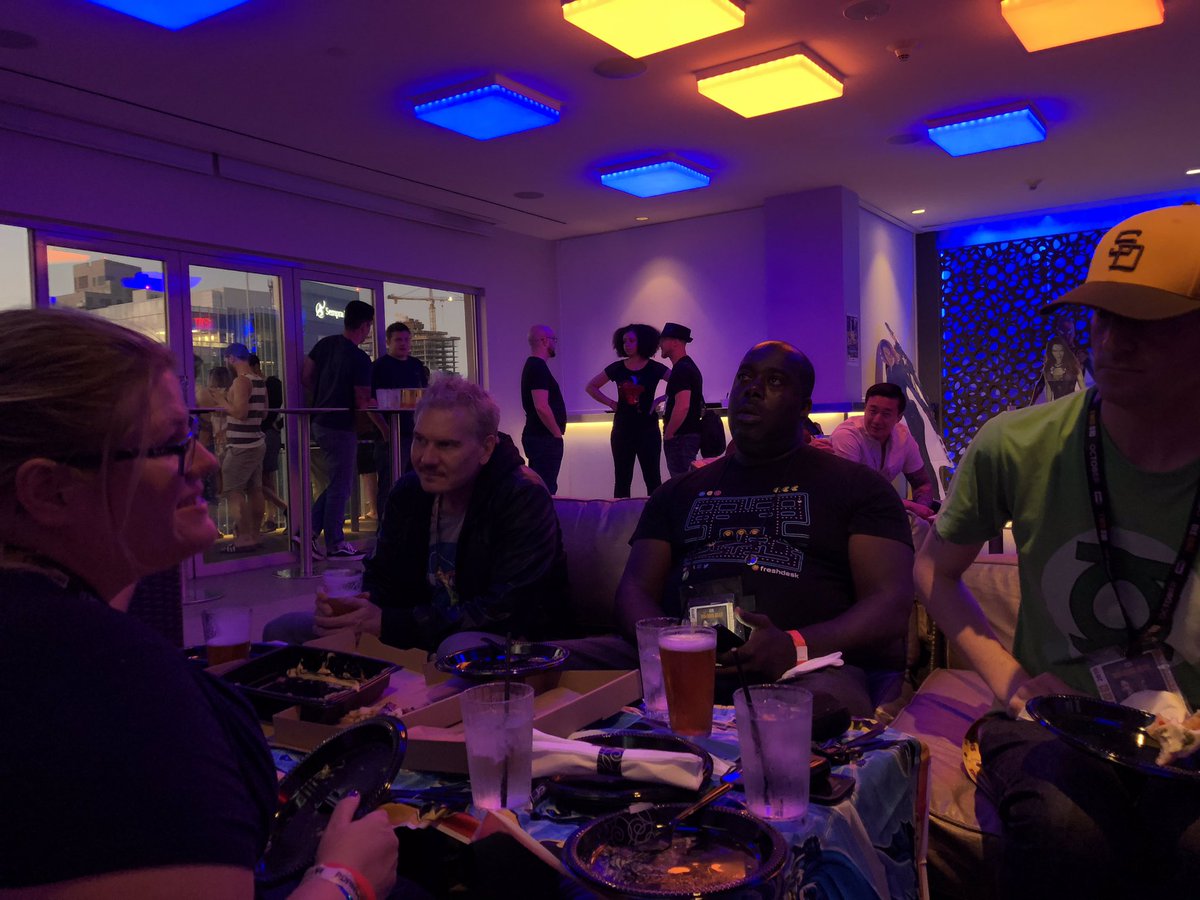 Special guests included She-Hulk, aka Tanja Richter, founder of Shapeshifterz printed bodysuit athletic wear. She spoke earlier in the week about her company at our Superheroes Go Digital panel in LA. She had a little competiion with Gamora over Best Green Superhero.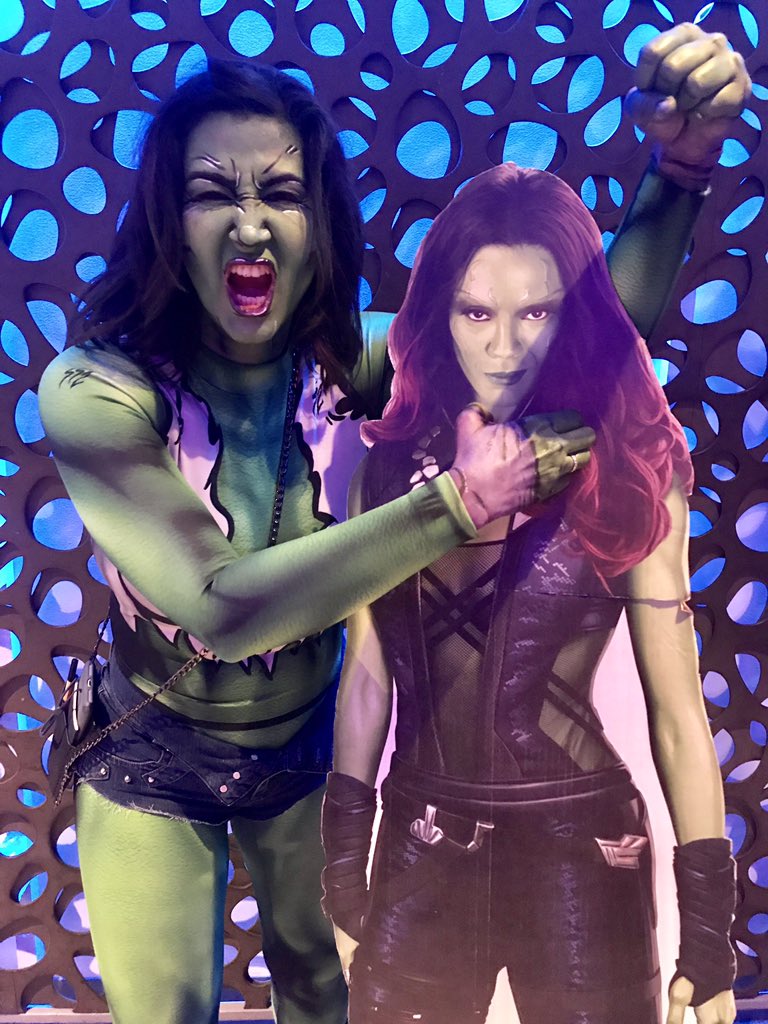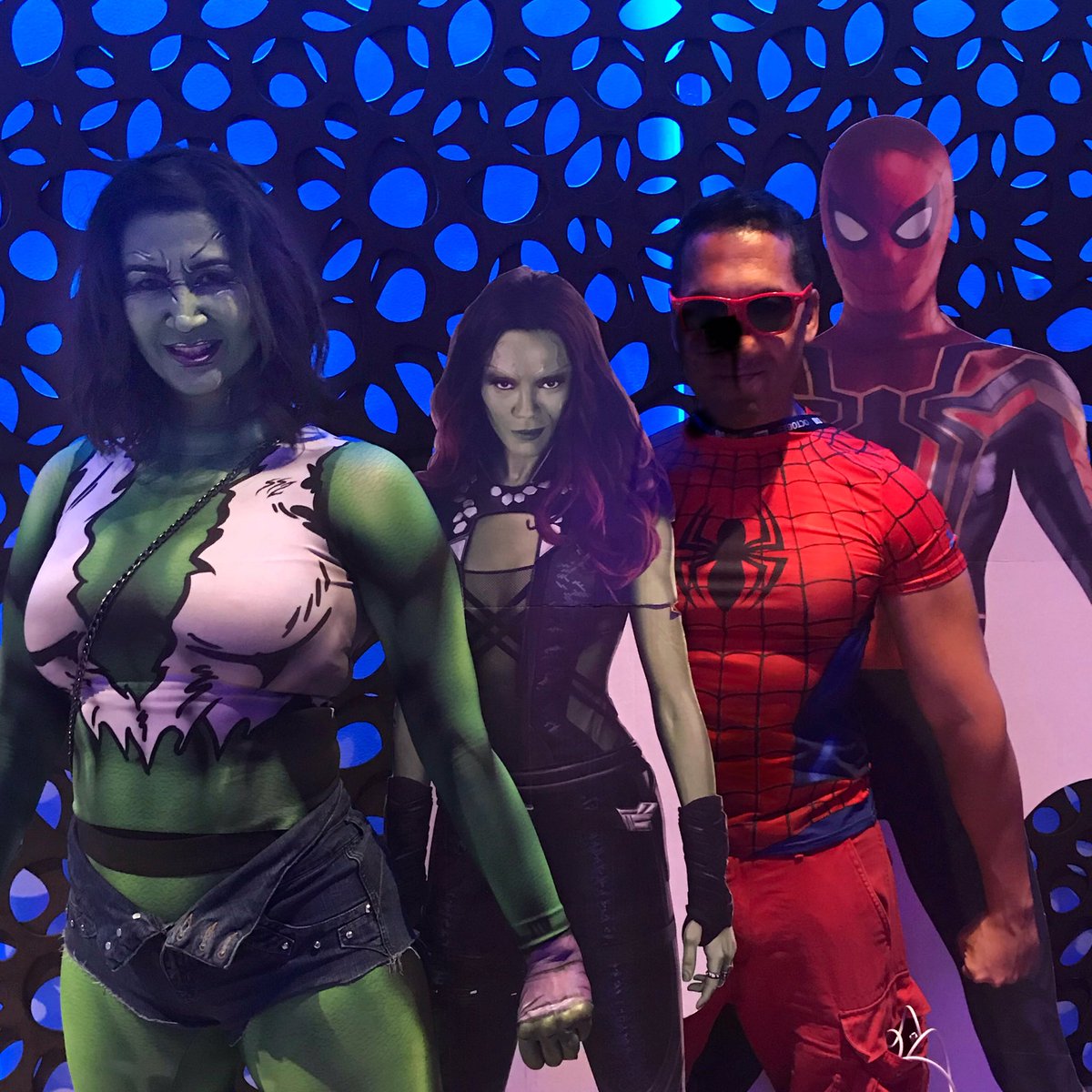 Attendees took photos with several superheroes – standees, including Gamora, Spider-Man, Mantis, and Star-Lord.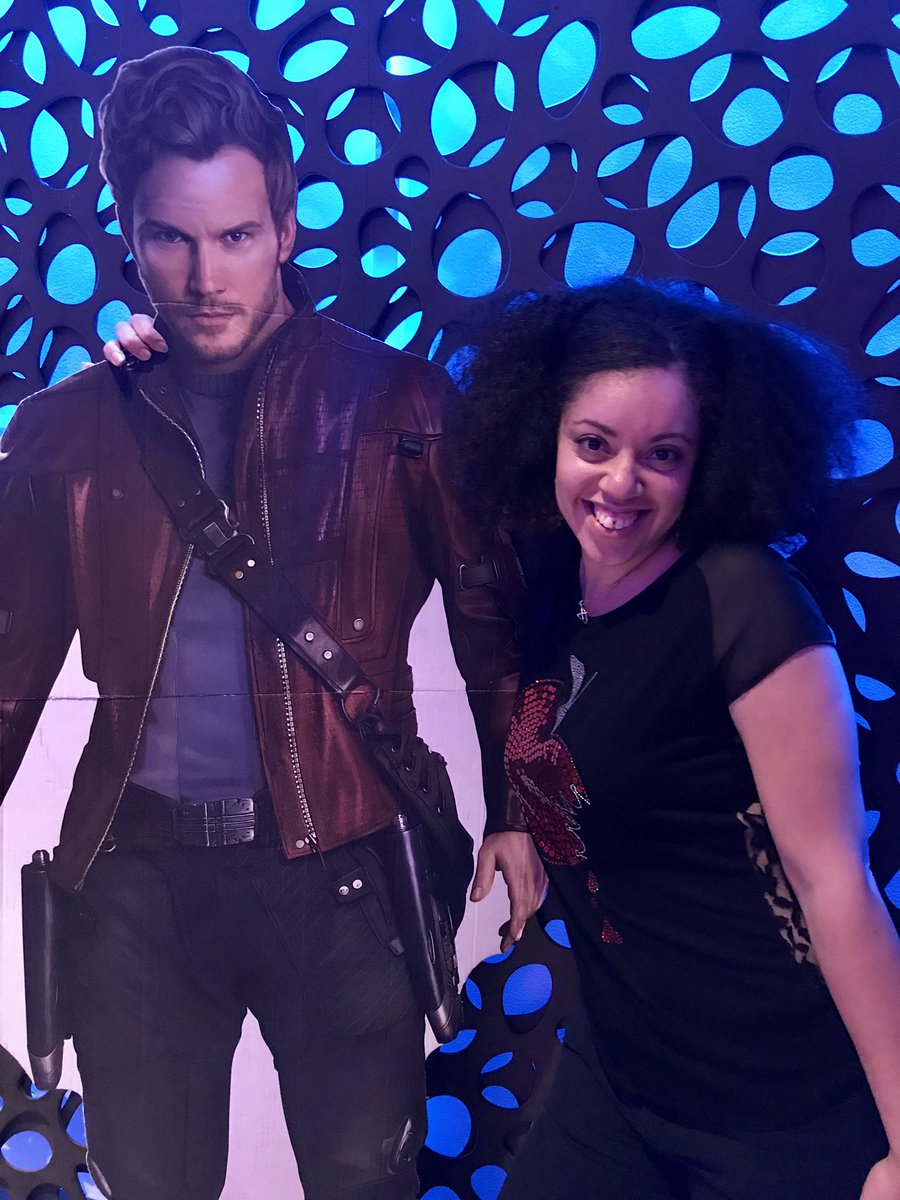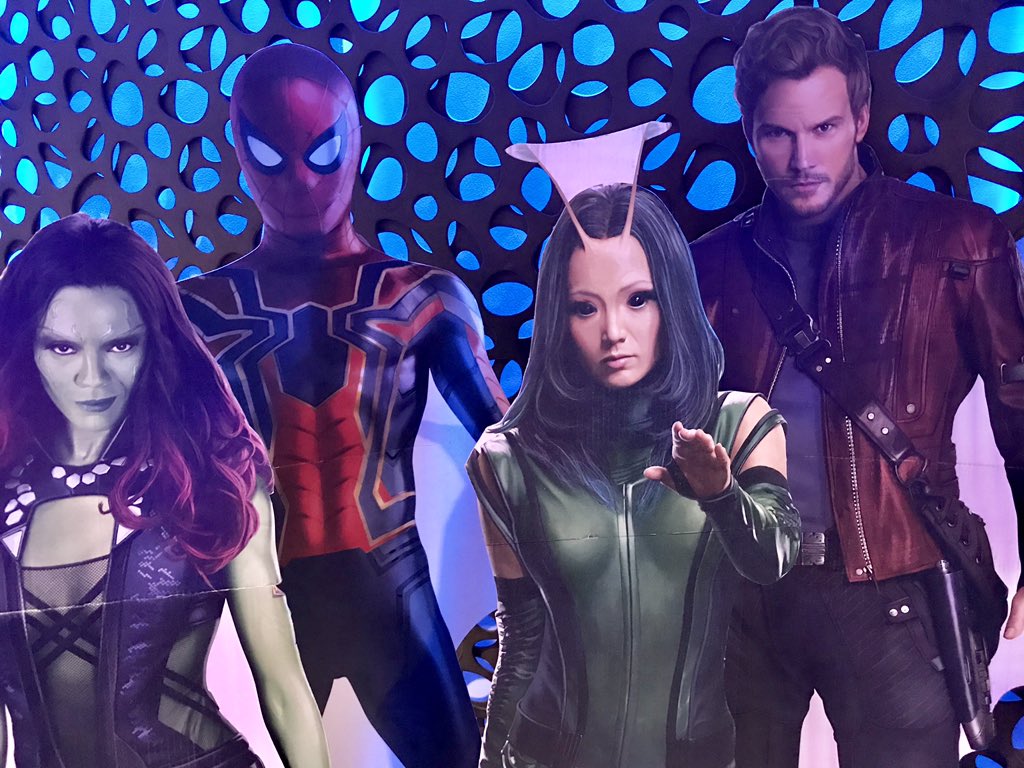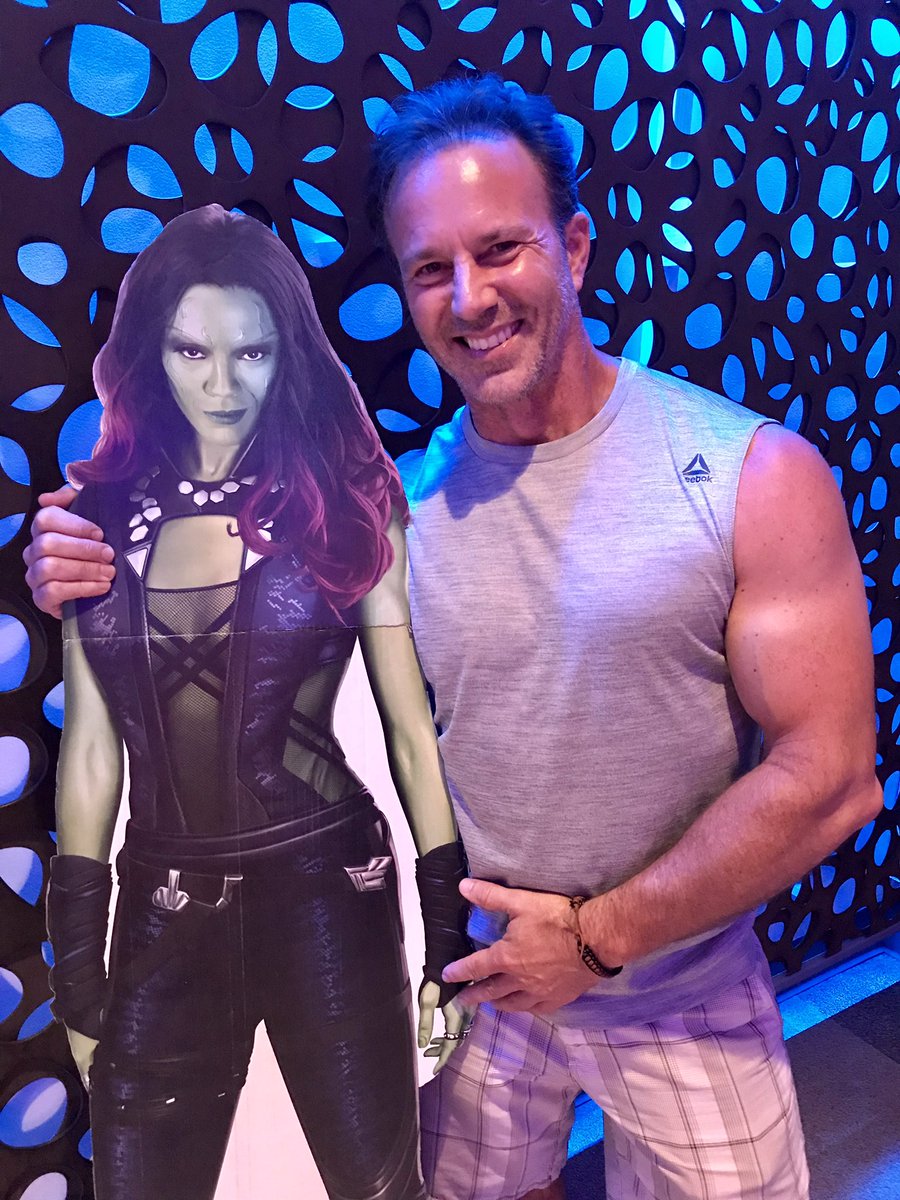 Batwoman decor at the Marriott Gaslamp lobby greeted attendees.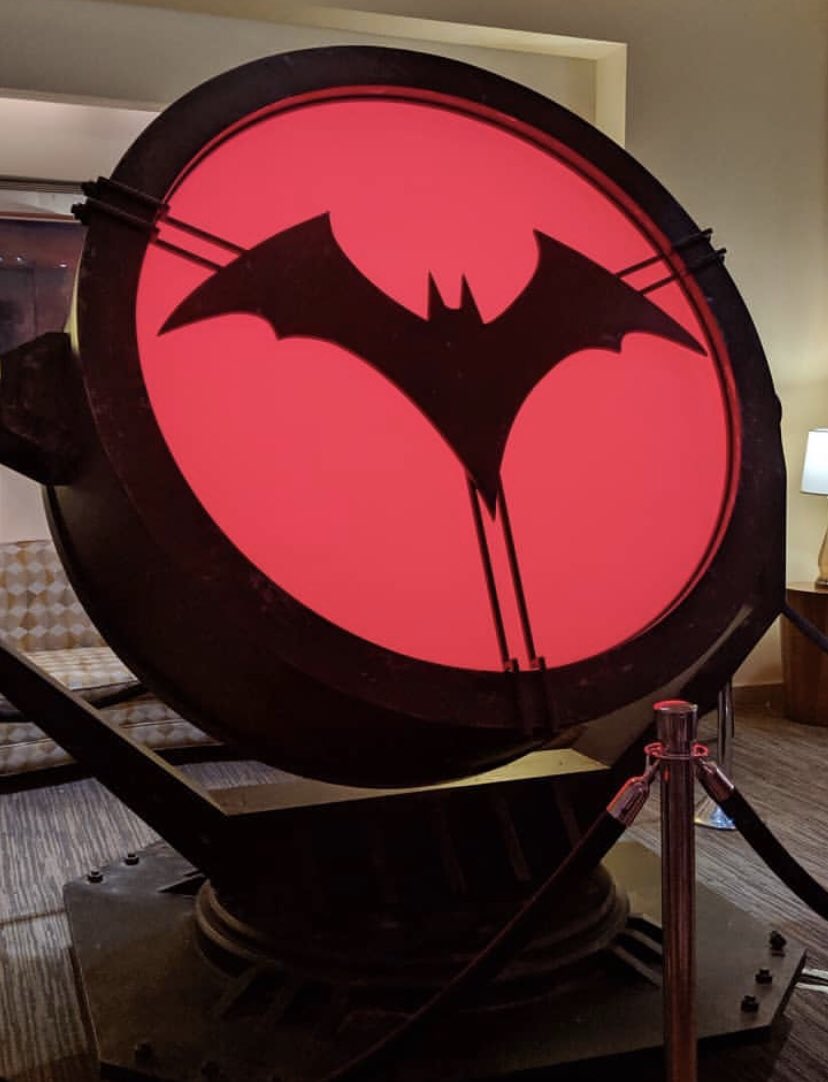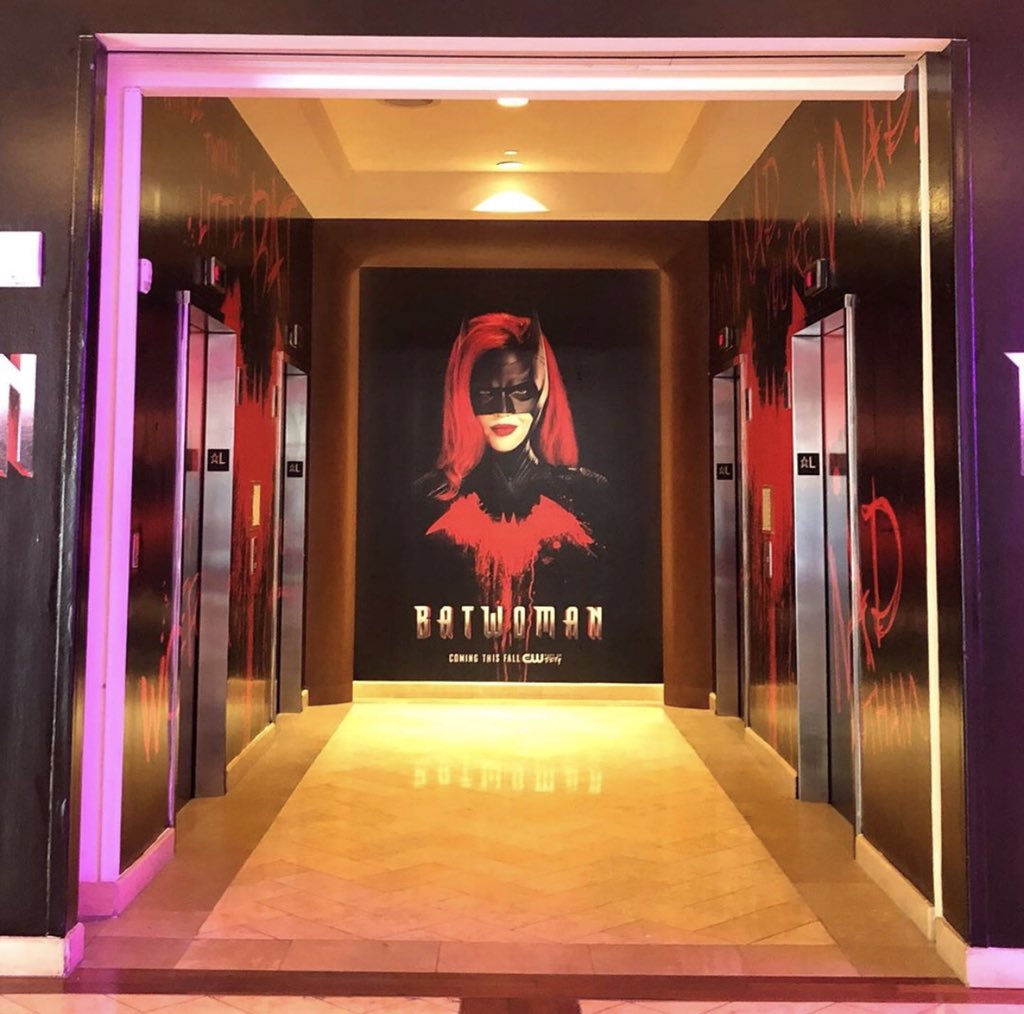 Thanks Altitude Sky Lounge for hosting us!