At our annual Digital LA – Comic Cocktails, we went virtual with attendees Zooming in from home. Digital LA has held a comic cocktails mixer in San Diego during San Diego Comic-Con every year for more than a decade, so gotta keep the tradition going strong by going online in pandemic.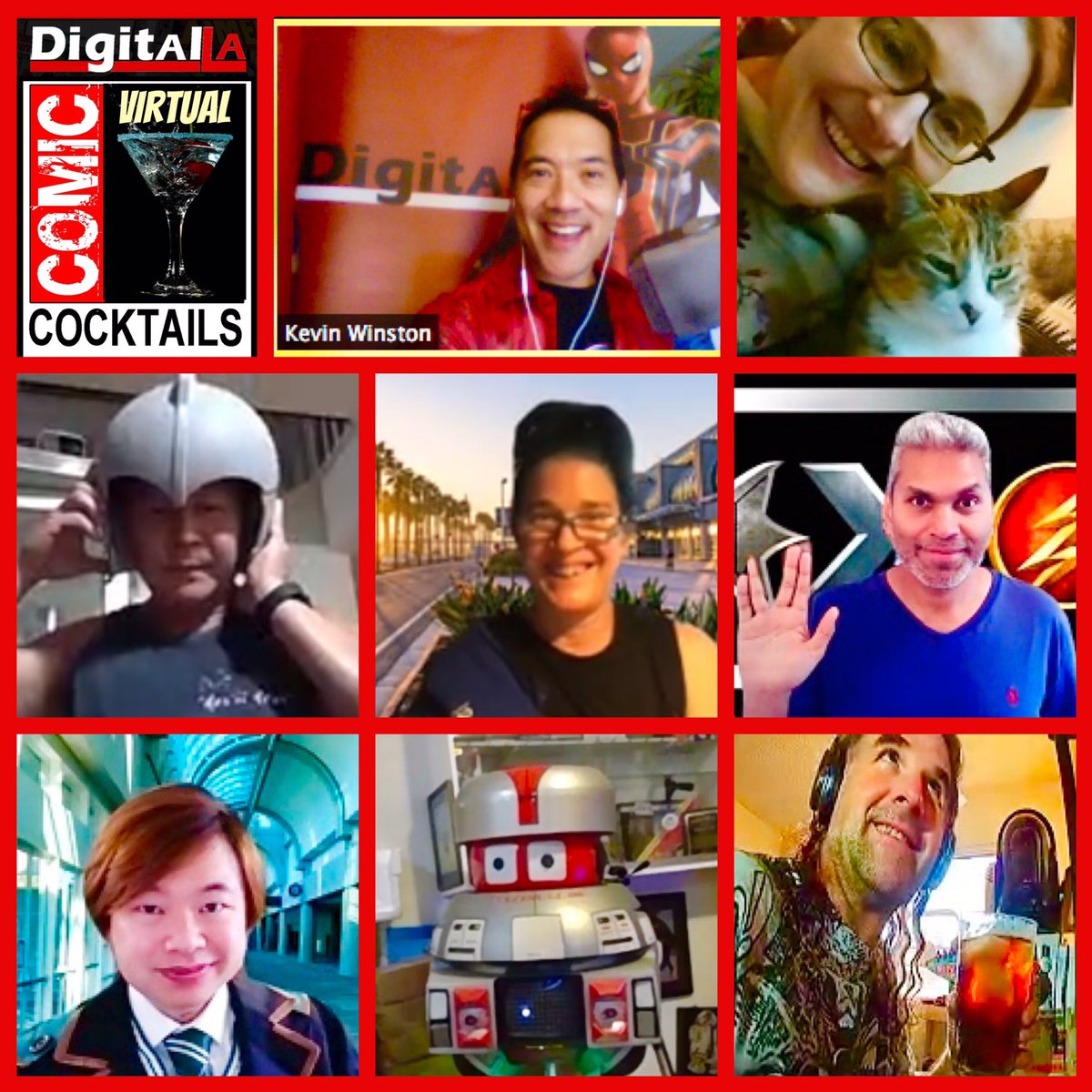 Special guest Anne Toole Zoomed in with her cat. Anne wrote the comic for Horizon Zero Dawn, which just released earlier in the week for FREE as part of Free Comic Book Summer. You can pick it up at your local participating comic book store. The Horizon Zero Dawn comic picks up after the events of the Horizon Zero Dawn game, which Anne co-wrote, and won a Writers Guild Award. Anne has spoken at several of our Digital LA events and panels, and spoke on two Comic-Con @ Home panels.
We talked about our fave Comic-Con @ Home panels including New Mutants, Star Trek, Bill & Ted, and Kevin Smith.
We also changed into costumes, showed our pets (doggos and kitties), swapped in virtual backgrounds of SDCC and showed off our pop culture collections that you can't do at an in person event.
Hawkman cosplayer @imhawkman showed us his amazing Buck Rogers props he's making, and his classic sci-fi collectibles and pop culture sculpture garden in his backyard.
It felt great to talk pop culture like we've done at every Comic-Con the past decade!
Our founder Kevin Winston hosted the Comic-Con @ Home panel on Virtual Fandom Adapts to Pandemic, which discusses how to keep fandom going during pandemic (this Comic Cocktails is a key example!).