Our annual Digital LA – Comics panel has been held every July before San Diego Comic-Con for the past decade. We continued that tradition, with our first in-person event in 17 months since Feb 2020!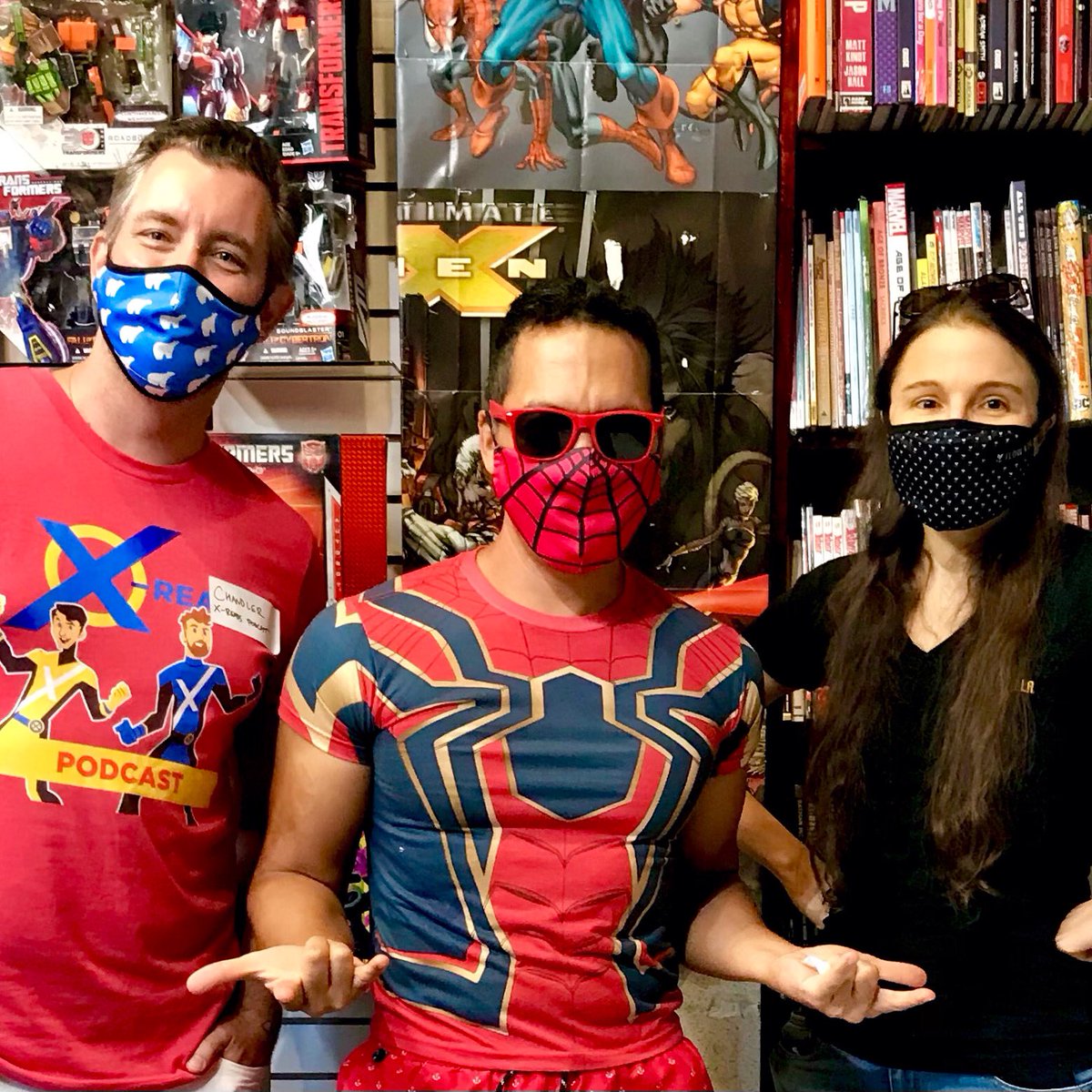 At our Digital Comics panel, Women of Marvel Comics and WGA-award winning writer Anne Toole, and X-Reads Podcast co-founder Chandler Poling described how they got started and use digital tools in their work.
Anne Toole, Writer
Women of Marvel, Horizon: Zero Dawn game and comic book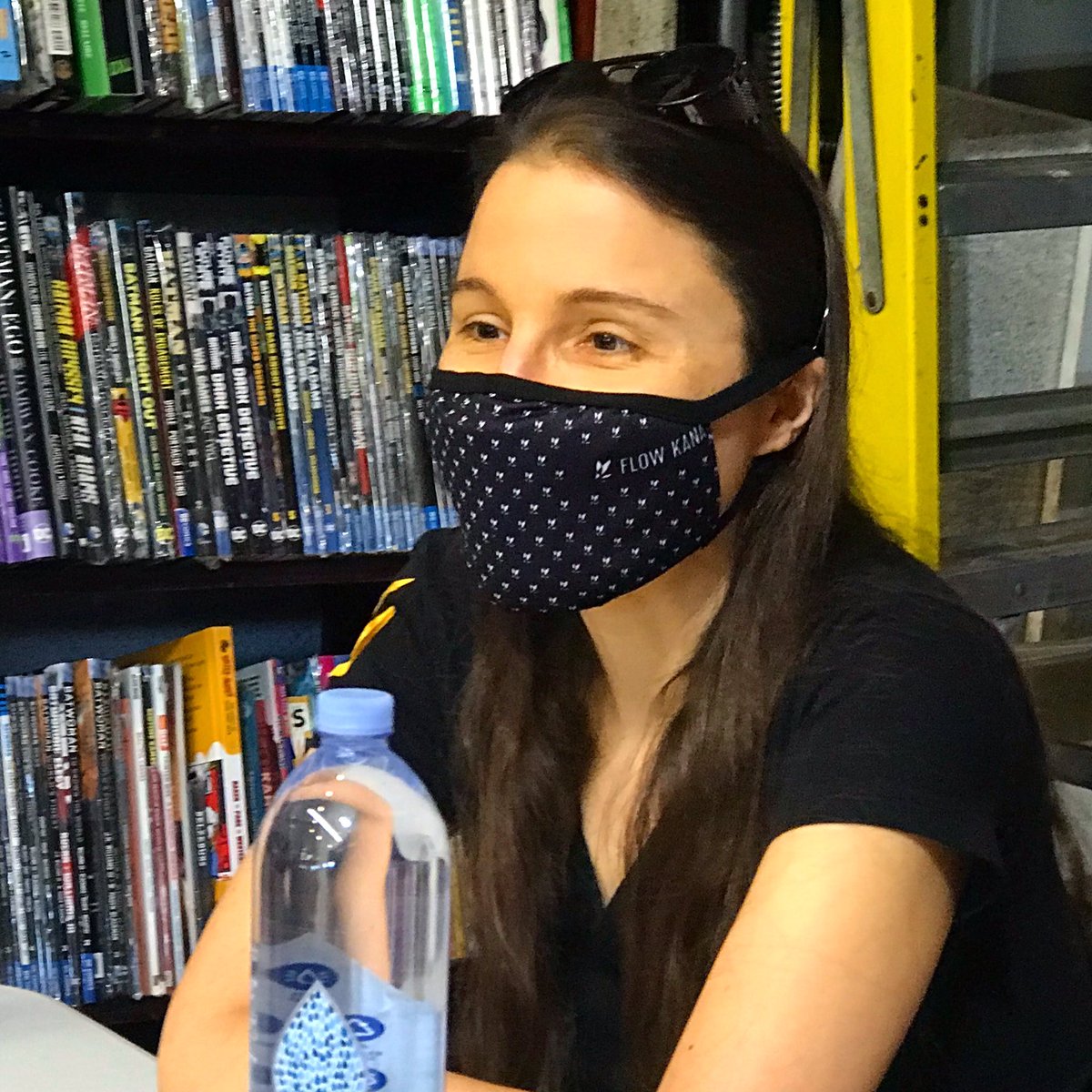 Anne Toole, WGA award-winning writer on Women of Marvel, Horizon Zero Dawn comic and video games, described how she got into the industry. She started writing on sci-fi TV shows like Stargate, and then wrote on the Horizon Zero Dawn video game, for which she won a WGA Videogame Writing Award. She then was asked to write on the Horizon Zero Dawn comic book, which led to Marvel reaching out to her to write the Misty Knight story in the Women of Marvel comic anthology.
Anne said that she is often brought on a project to help give voice and agency a female characters in comics and games. For example, in many video games, female characters are supporting NPC "Can I help you?". She helps give them agency and personality. In video games like Horizon Zero Dawn where she is writing the lead woman character, she ensures she is acting authentically with agency as well – to her accomplish her own goals, needs and character arcs, not to support others.
Anne also said uses social media to let her fans know what she's working on and her conference appearances, and to reach out to studios, publishers and other writers to get gigs or collab.
After the panel, Anne signed some of her Horizon Zero Dawn comics; her Horizon Zero Dawn: Liberation #1 releasing in August.
Follow Anne @amely on Twitter
Chandler Poling
X-Reads Podcast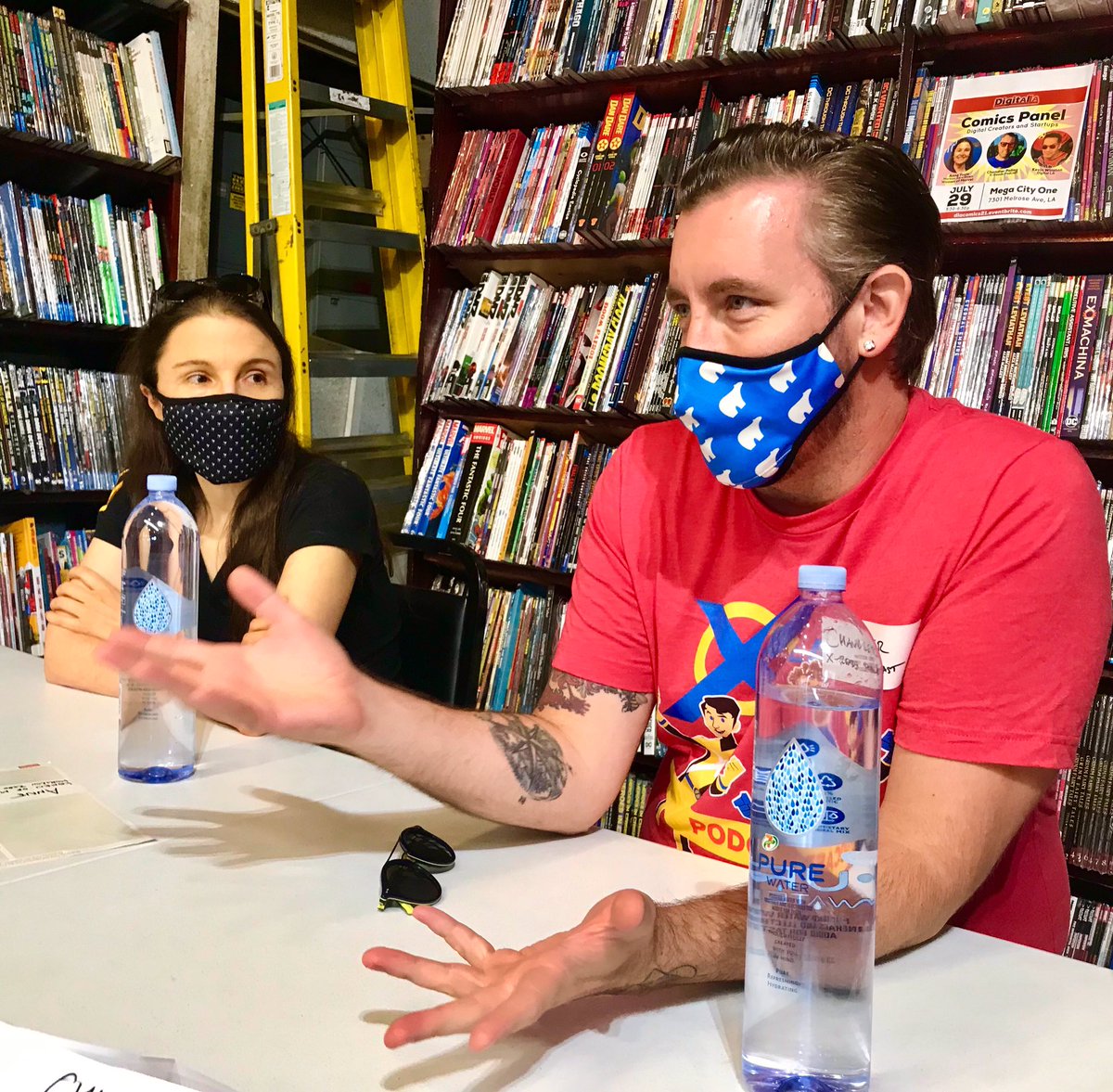 Publicist Chandler Poling described how he started his X-Reads Podcast with a friend to review classic X-Men comics with humor. While many buddies talk about doing a podcast, Chandler and his friend decided to go for it, buying a good mic and recording in a bedroom with stacks of pillows to help absorb sound. X-Reads Podcast starts with setting the scene for the era each comic was released: what's popular on TV, music, etc. Then they discuss the issue.
His audience grew, especially during the pandemic when people were nostalgically reading old X-men comics and listening to podcasts while at home. X-Reads Podcast just celebrated its second anniversary. Over the past two years, he has reviewed dozens of classic comic books, and even hosted guests including voice actors from the X-Men animated.
To help promote X-Reads Podcast, he created a Facebook pagae and X-Readers group to generate conversations about X-Men and promote new podcast episodes. He also created a Twitter and Instagram account. @xreadspodcast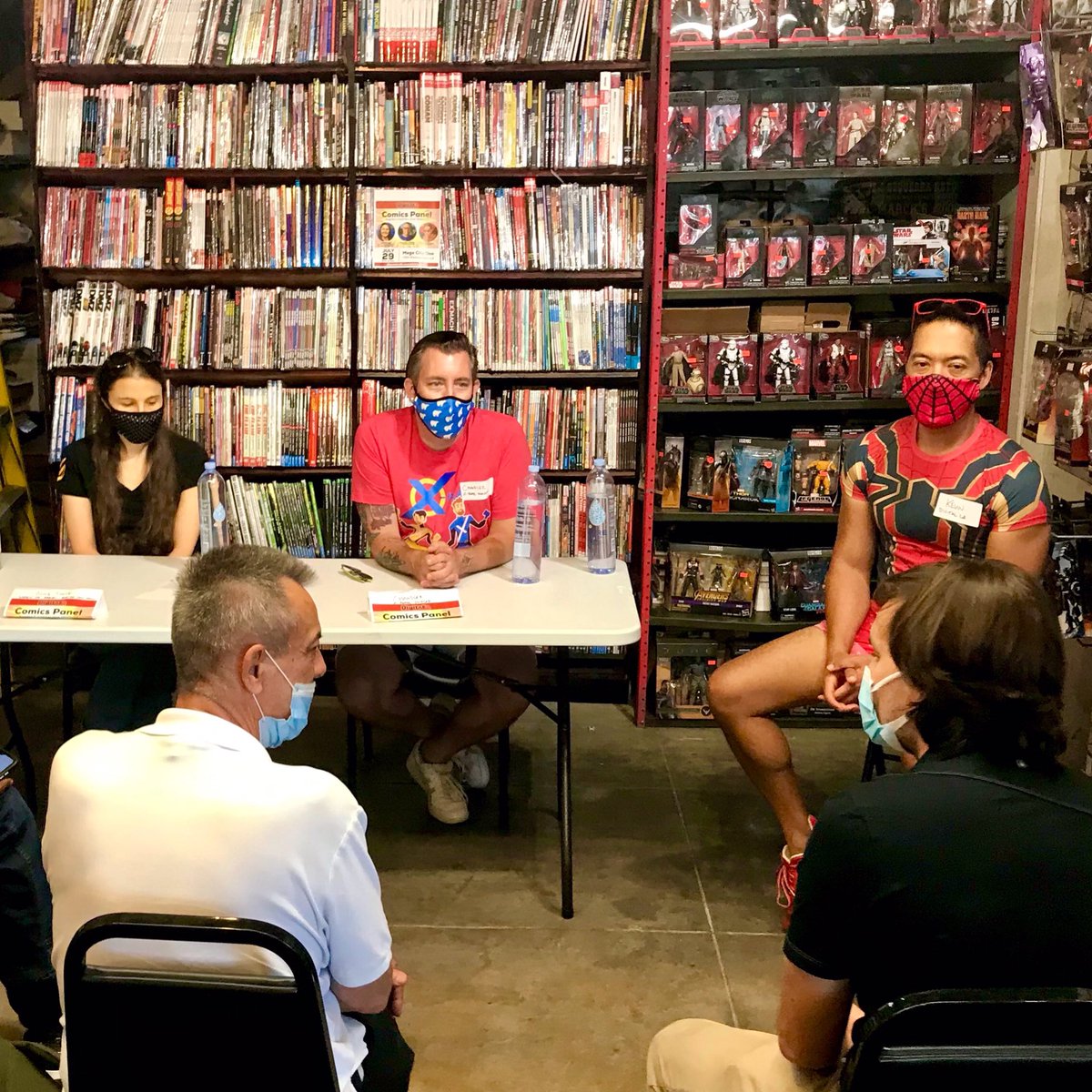 Thanks to Mega City One comics for hosting us in its first community event in a long time. Mega City One also just launched its Instagram just in time for our event; follow at @megacityone_la.  Mega City One offers 20% discount off new and most comics and graphic novels every day.