Disney gave fans an exclusive peek at its upcoming film slate, Disney+ streaming service, theme parks, and more at the biennial D23 Expo Aug 23-25, 2019 at the Anaheim Convention Center.
This overview article links to our FOUR articles on various digital themes, news and announcements.
D23 Expo Walt Disney Studio heads and celebrity film casts debuted never-before-seen footage, trailers, and images from highly anticipated upcoming Disney, Marvel, Star Wars, and Pixar films to nearly 7,000 excited fans in Hall D23 on Saturday at the D23 Expo at the Anaheim Convention Center.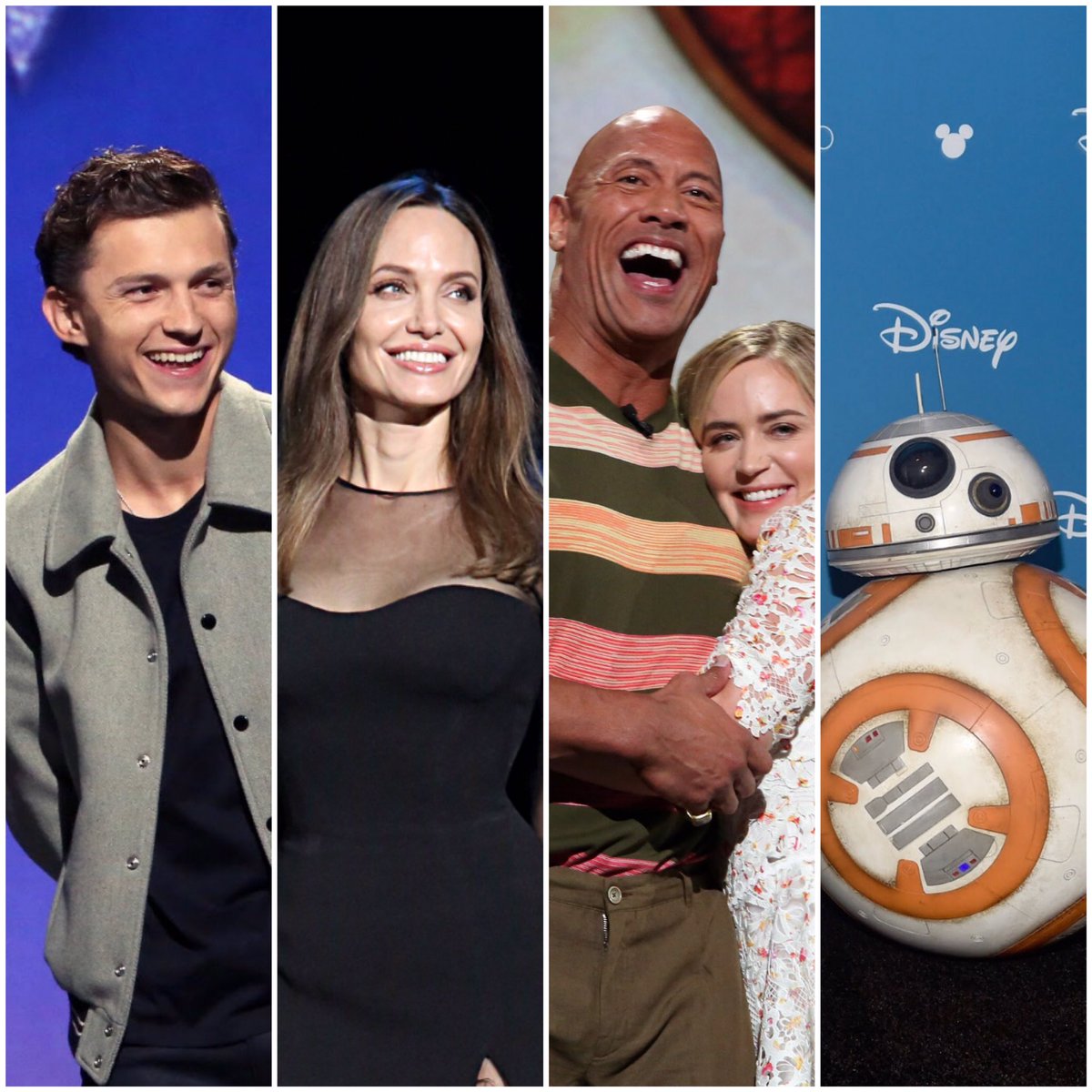 Celeb surprise appearances included: Angelina Jolie, Selma Hayek, Brian Tyree Henry and the Eternals cast; Daisy Ridley, John Boyega, Oscar Isaac and the Star Wars : Rise of the Resistance cast; Tom Holland, Chris Pratt, Jamie Foxx, Julia Louis-Dreyfus, Tina Fey, the Frozen cast, and many more.
See more in article.
Marvel Studios' Kevin Feige announced three new Marvel shows to nearly 6,000 fans at the D23 Expo in Anaheim, with much applause: She-Hulk, Moon Knight, and Ms. Marvel.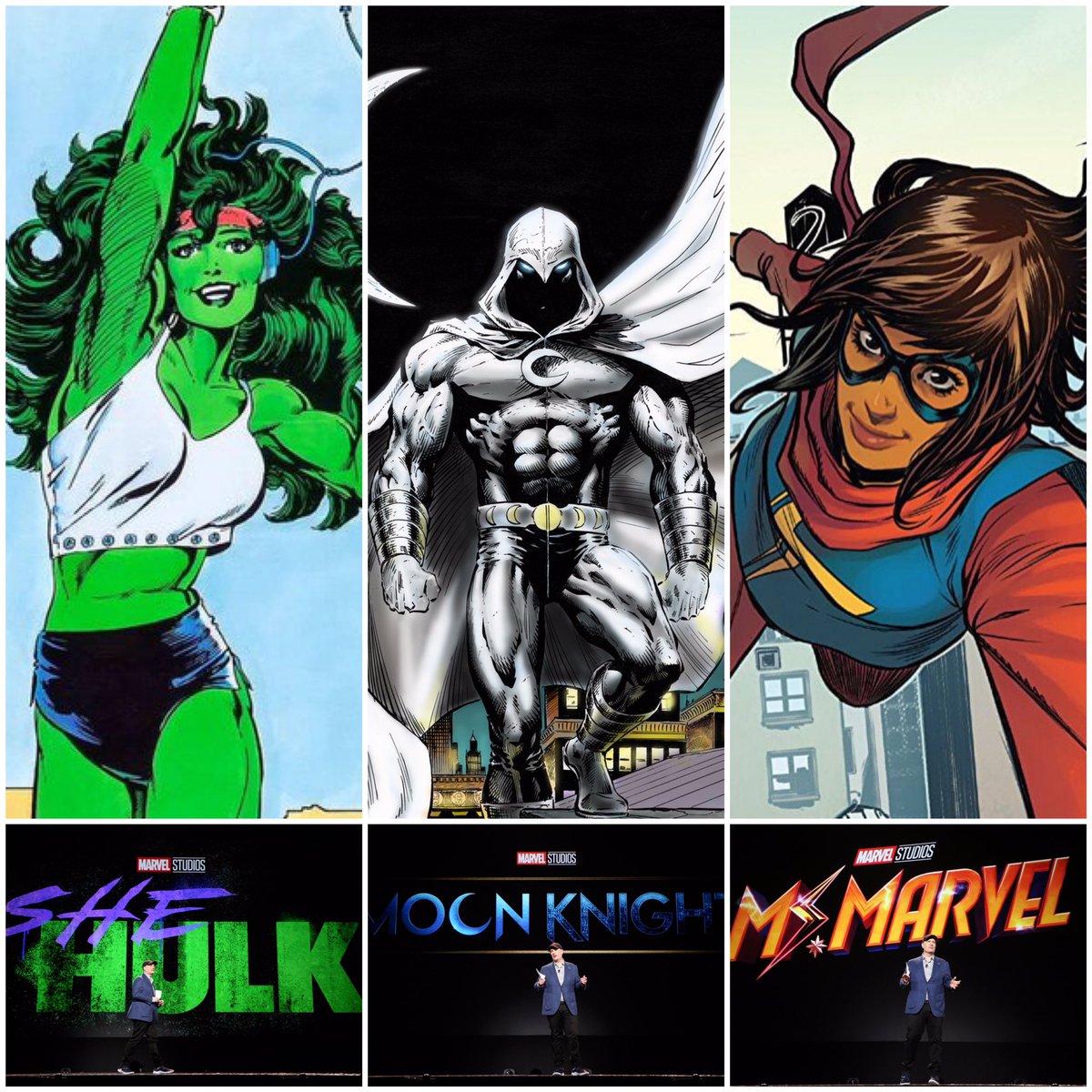 See more in article.
In the making of the popular Star Wars: Galaxy's Edge land at Disneyland, digital integration was part of the plan from the beginning, not an overlay, said speakers at the Women of Galaxy's Edge panel at D23 Expo on Sunday Aug 25 at the Anaheim Convention Center.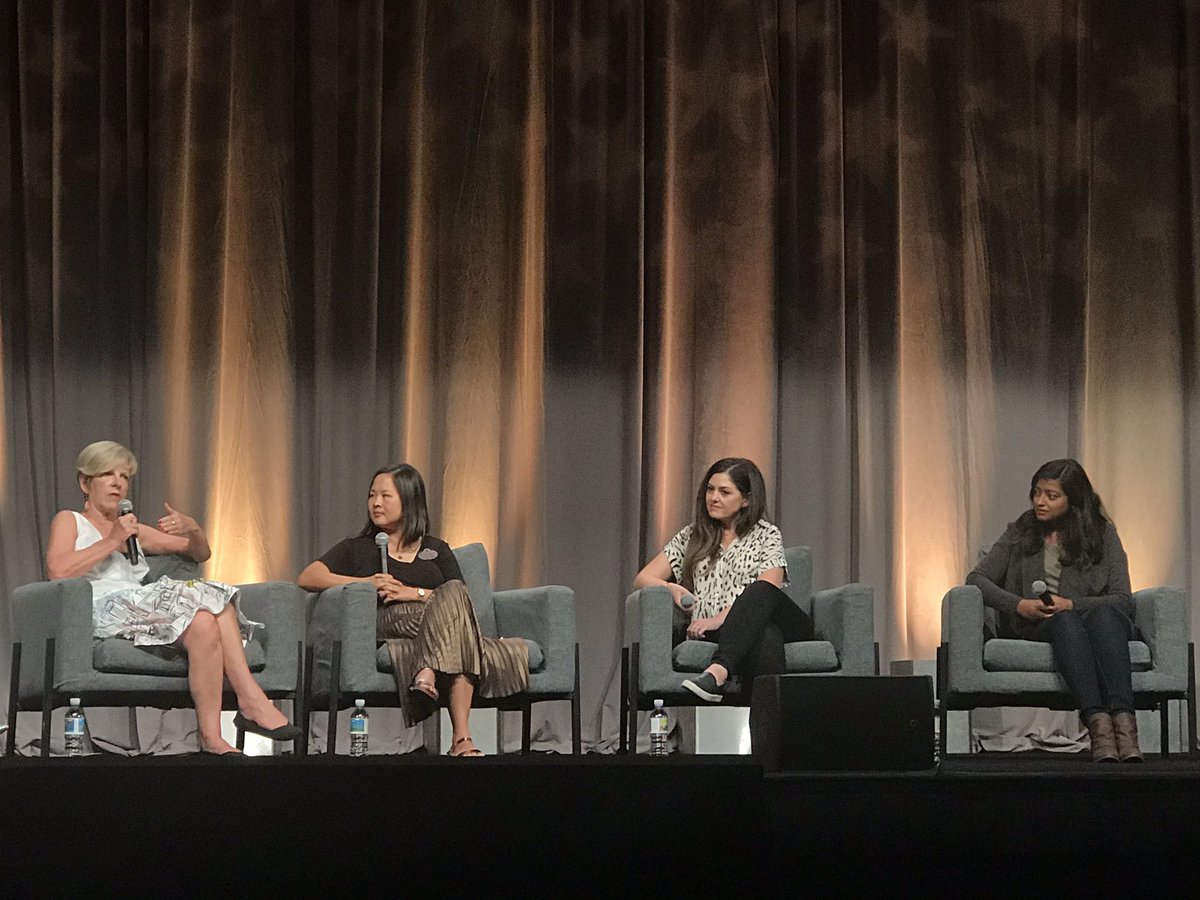 When you open the Disney Play app in Batuu, it turns into a Star Wars datapad, where you can create a character, go on missions, scan QR codes throughout the park, convert objects to Resistance or First Order side, and get credits. It adds to the feeling of being in a real place, with more going on.
The panel featured speakers from VP Imagineering, Disney story writer, Lucasfilm, and Disneyland parks describing the making of Batuu, the name of the planet where the Galaxy's Edge is set, in the Star Wars universe.
See more in article.
Disney's upcoming new Genie app will use AI – like magic –  to help you plan your day at Disney World.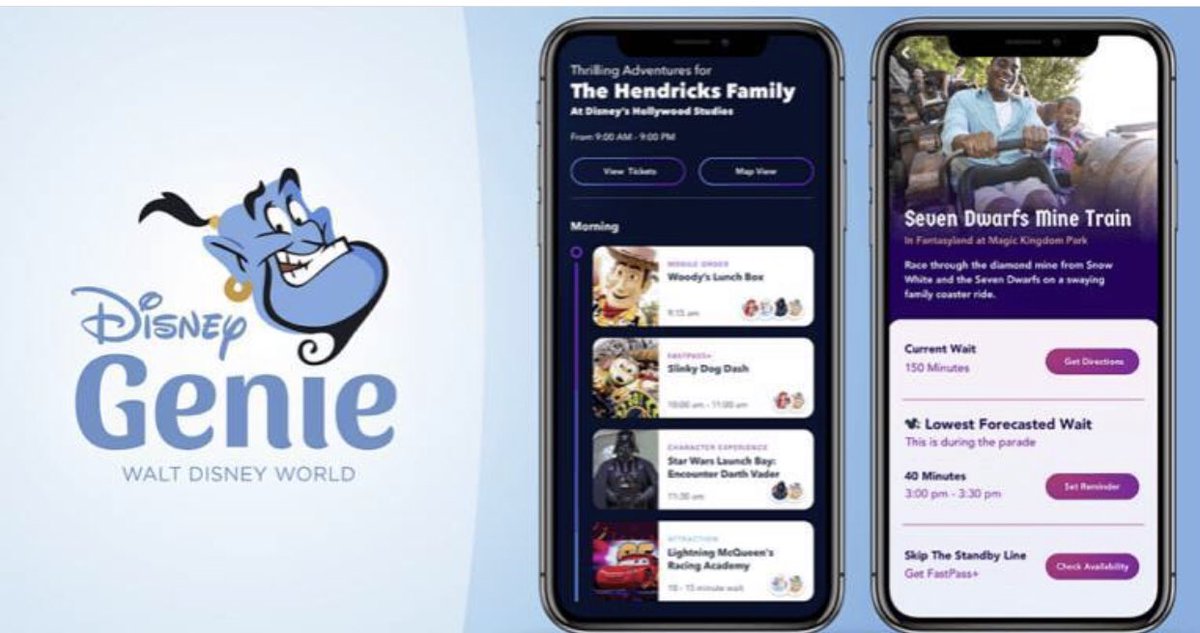 The announcement was made by Bob Chapek, Disney Parks, Experiences and Products Chairman on Aug 25 at the D23 Expo in Anaheim.
Disney Genie uses Aladdin's Genie as its mascot, because it will use AI to suggest your itinerary, and even make reservations like magic. AI is the magic!
Disney Genie will make planning easier and more fun by providing guests customized itineraries geared to princesses, thrill seekers, foodies, families and more.
See more in article.