Marvel Studios' Kevin Feige announced three new Marvel shows to nearly 6,000 fans at the D23 Expo in Anaheim, with much applause: She-Hulk, Moon Knight, and Ms. Marvel.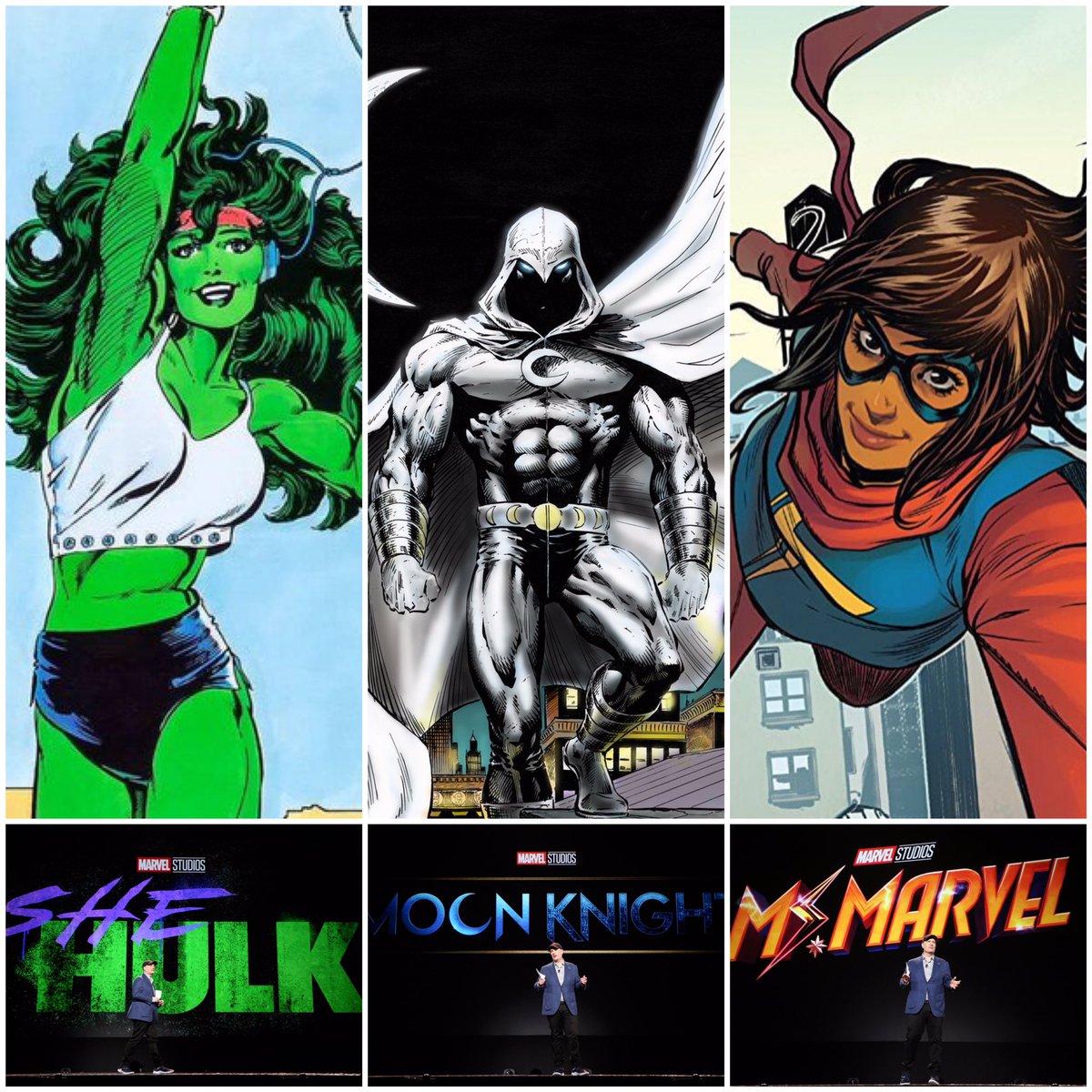 She-Hulk
Jennifer Walters is coming to the MCU! Kevin didn't say if she'd be a lawyer, or how she may be related to the MCU's Hulk, but both will likely follow the comics.
Ms. Marvel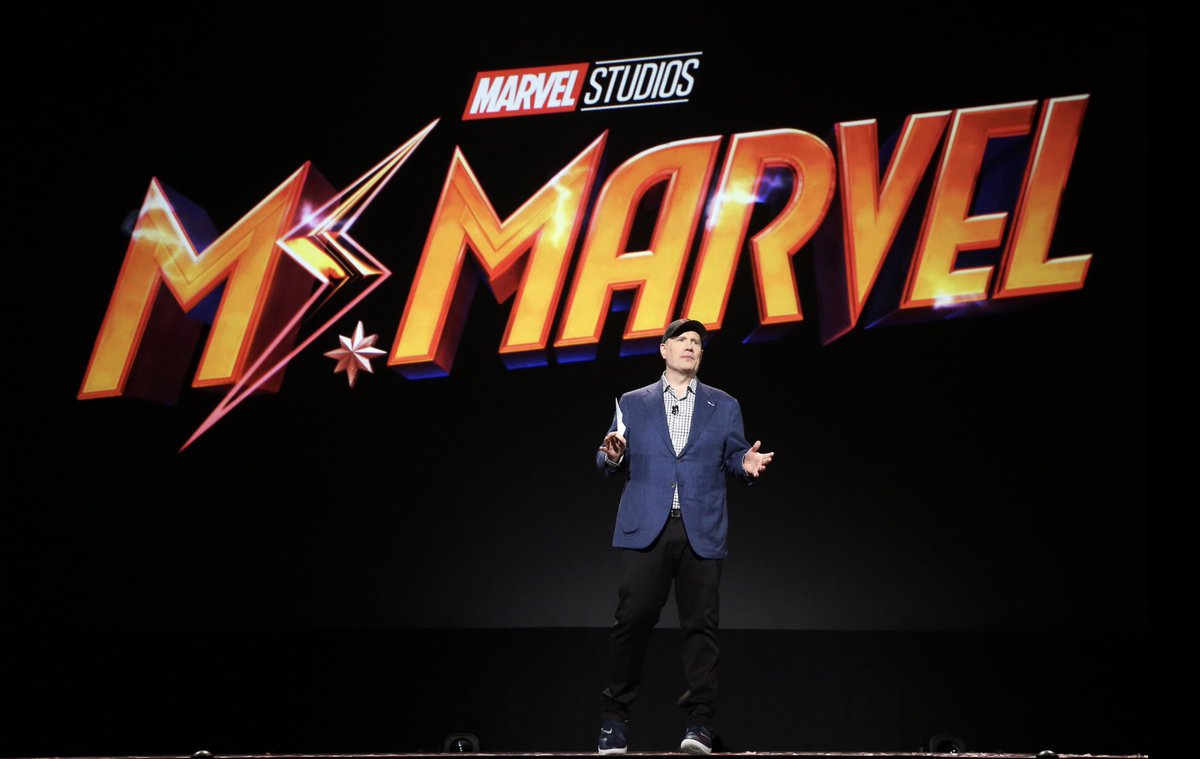 The popular character Kamala Kahn from the comics is going to make her debut in the Disney+ show, and then start to appear in the movies, Kevin said.
Moon Knight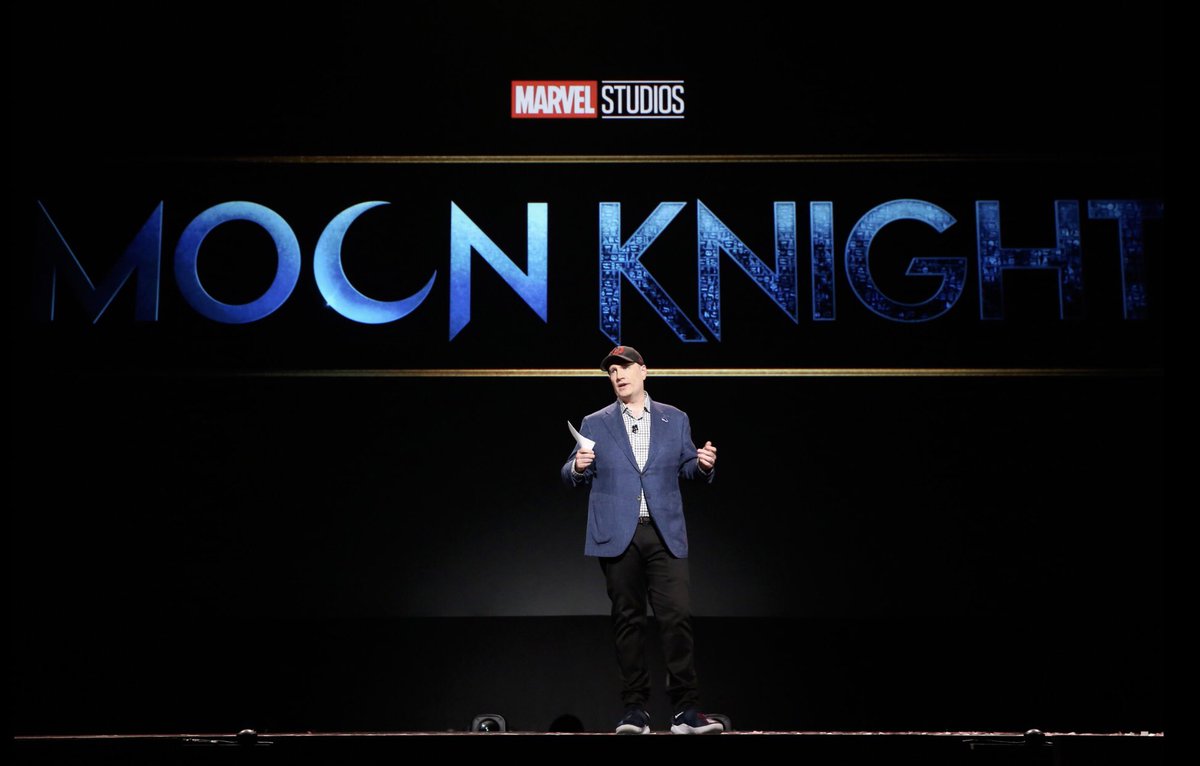 Moon Knight will tell the story of Marc Spector, who isn't sure if an Egyptian power granted him superhuman powers as the moon gets full, or if he is just going crazy, Kevin said.
In addition, Kevin presented the casts of previously announced shows, and announced new cast members.
The Falcon and Winter Soldier
Kevin introduced Anthony Mackie and Sebastian Stan on stage, and announced new cast.
WandaVision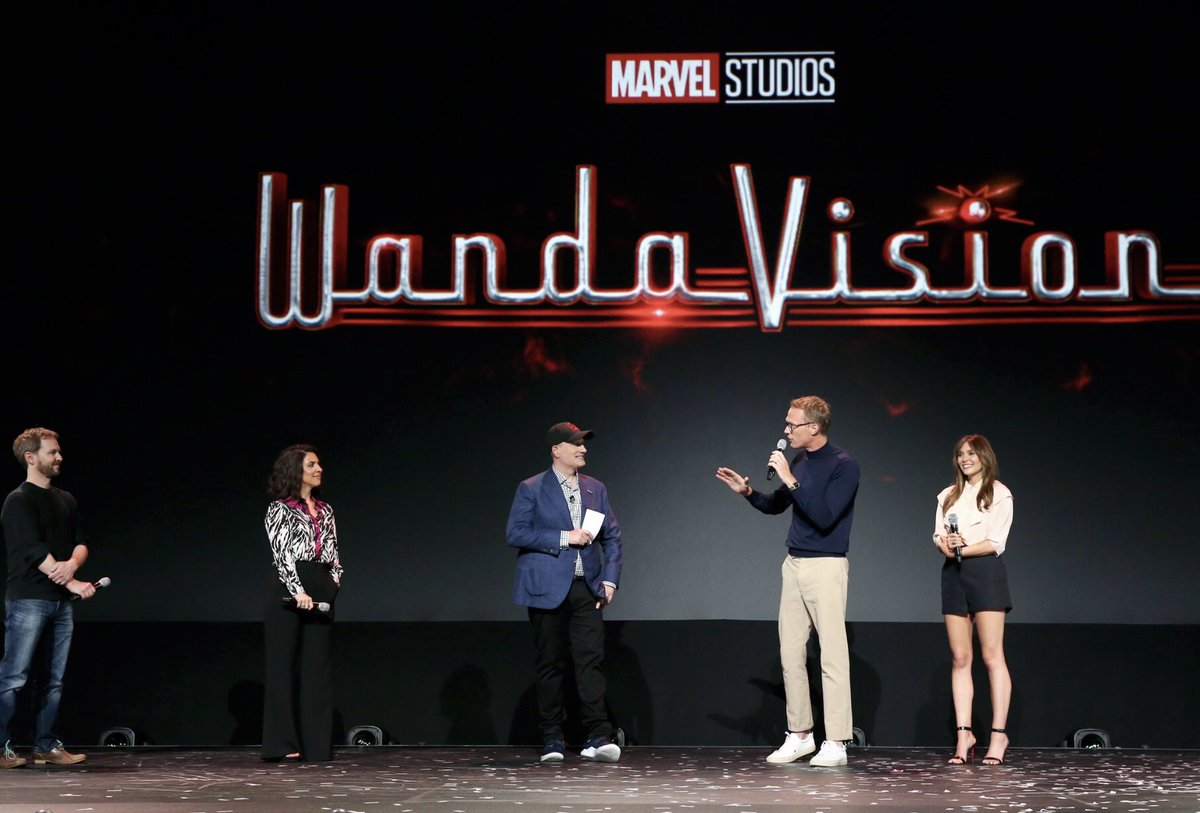 Elizabeth Olsen (Scarlet Witch) and Paul Bettany (Vision) appeared on stage. They were joined by several new cast members who seemed to be a random Who's Who of MCU supporting characters including Kat Denning (from Thor), Randall Park (from Ant-Man and the Wasp). and Kathryn Hah, who will play a nosy neighbor.
What If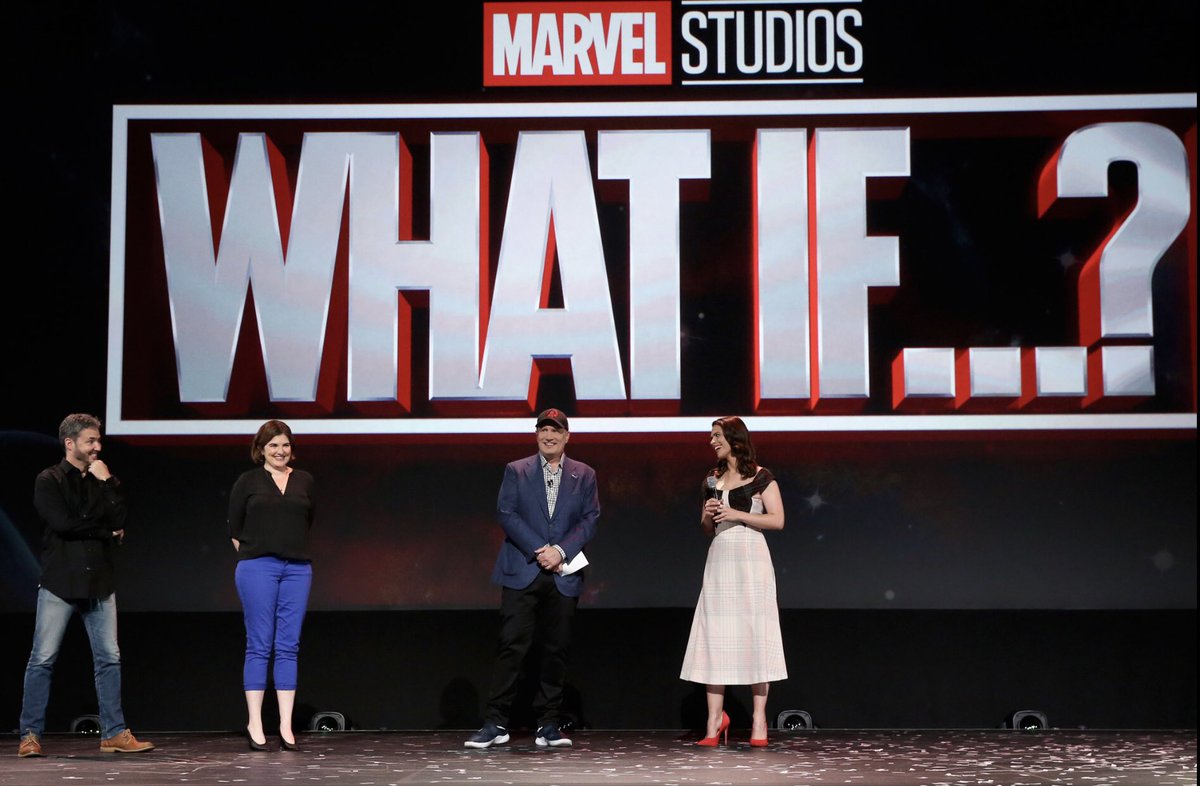 Kevin showed the first video clip of one of the What If animated series. What If: Peggy Carter gets the super serum instead of Steve Rogers? She become Captain America/ Britain – Captain America's shield with a British flag in the center instead of a star. The audience went nuts!