The Dark Arts have taken over Hogwarts Castle at Universal Studios this summer, in an amazing show, thanks to some new tech: high-rez projectors – and drones!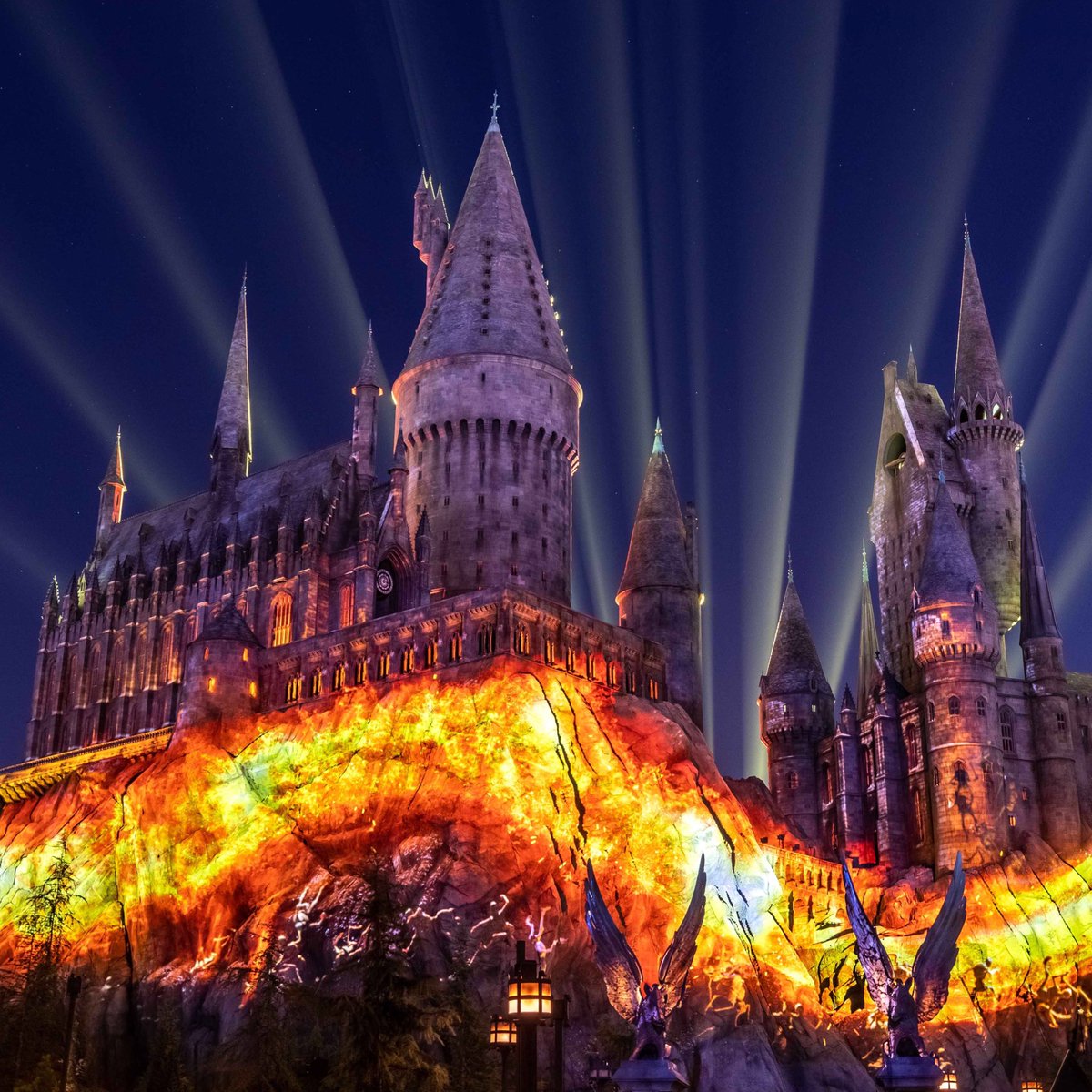 The "Dark Arts at Hogwarts Castle" is a breathtaking 8-minute digital projection show with images projected onto Hogwarts Castle at night. The high rez images include spider crawling across the castle, a flood of water, a swirling burst of flame, flying creatures, and even He Who Shall Not Be Named.
The high rez array of projectors makes the projections look very realistic. You'll likely hear kids and adults alike gasp "How'd they do that??" as the audience watches the show.
The show is kinda creepy and dark, but there is a glimmer of hope and light at the end, thanks to an armada of drones. The drone swarm seems to launch from the castle to create an image of an animal moving in the air.
It's very magical.
The drone segment was created via collaboration with Intel, which has previously created a Disney World show.
"The finale is a very complex program that blends technology and choreography. This is an exciting first time collaboration between Universal Studios Hollywood and Intel," said a Universal Studios Hollywood spokesperson.
The "Dark Arts at Hogwarts Castle" will illuminate Hogwarts castle and "The Wizarding World of Harry Potter" nightly from April 13 – 28 at Universal Studios Hollywood then return from May 25 – 27.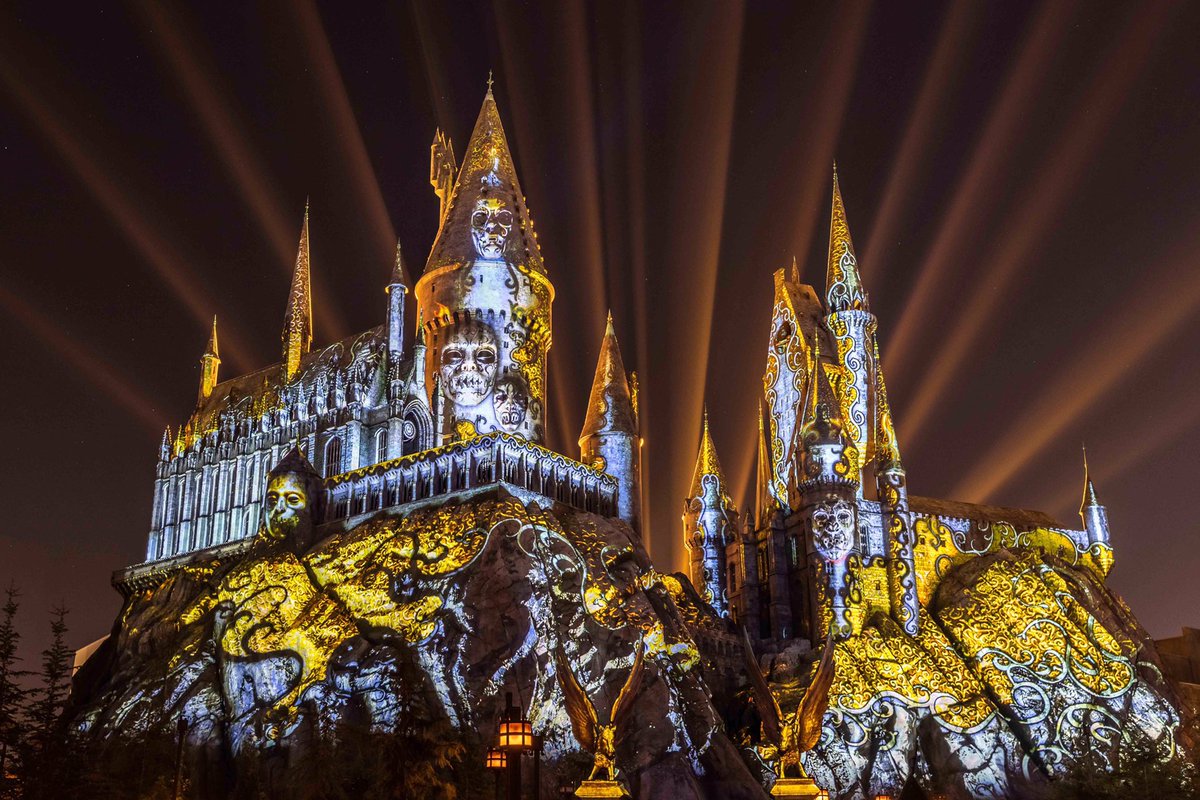 The projection show is quite different in tone from the holiday show "The Nighttime Lights at Hogwarts Castle" and "The Magic of Christmas at Hogwarts Castle."
"Dark Arts at Hogwarts Castle" brings more intense tones and drama that reflect the Dark creatures and wizards that challenge goodness in the Wizarding World.
As darkness falls on Hogwarts castle, Dementors™, Death Eaters and other unspeakable creatures from Aragog and Mountain Trolls cloak the castle with sinister images from the darker side of magic—even conjuring the visage of Lord Voldemort™ himself, until the Patronus spell—one of the most famous, difficult and powerful defense of the Dark Arts charms in the wizarding world—is cast.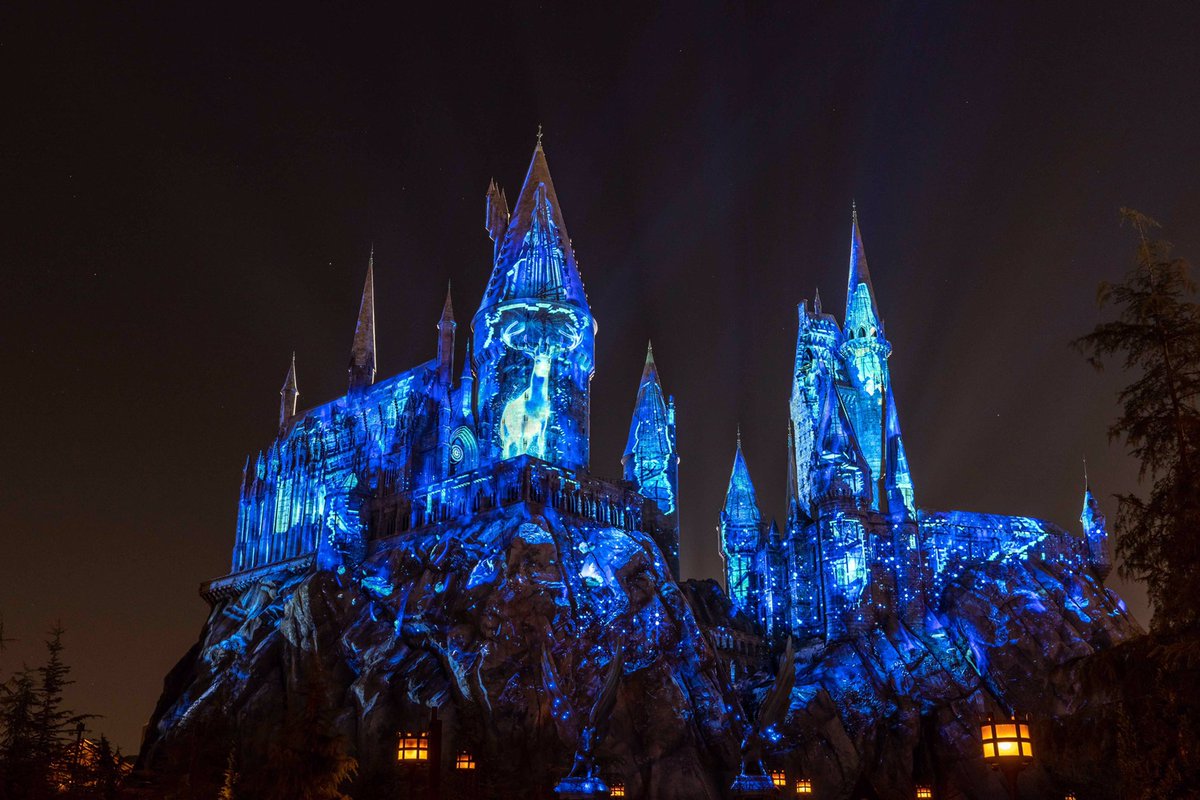 The "Dark Arts at Hogwarts Castle" is accompanied by an exclusive musical arrangement in a surround sound environment. It was conducted by prolific arranger William Ross and recorded by the London Symphony Orchestra in London, based on the original scores composed for the film series created by Academy Award®-winning composer John Williams.
The Universal Studios 2019 Season Pass is $149 when purchased online. Blackout dates and restrictions apply. Visit www.UniversalStudiosHollywood.com for more details.
Photos in article compliments of Universal Studios Hollywood.

About Wizarding World
More than two decades ago, a young Harry Potter was whisked onto Platform 93⁄4 at King's Cross Station, and readers everywhere were swept along with him into a magical universe, created by J.K. Rowling. In the years since, the seven Harry Potter bestsellers have inspired eight blockbuster movies, an award-winning stage play, and, more recently, the start of the Fantastic Beasts five-film series. People of all ages have been enthralled by these extraordinary adventures, set within an expanding universe, inspired by the vision of J.K. Rowling.
For today's growing worldwide fan community, and for generations to come, the Wizarding World welcomes everyone to explore more of this magical universe — past, present and future. The Wizarding World also provides fans with an instant, trusted kite-mark of quality and authenticity.