At our Digital Drinks Hollywood, attendees talked NFTs and tech, followed by actress Evan Rachel Wood singing Jagged Little Pill covers. Yes Evan can really sing!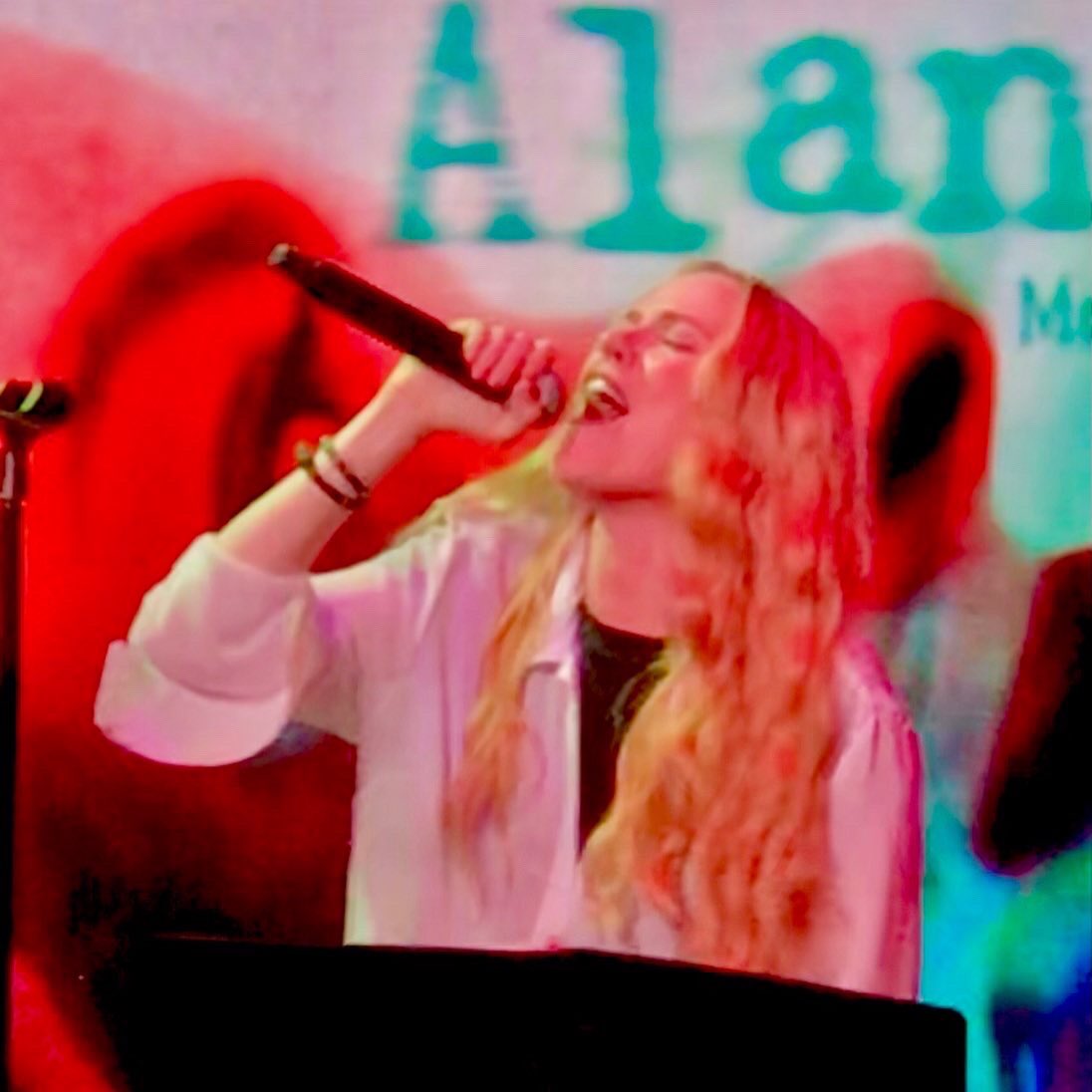 First at our Digital Drinks, attendees enjoyed drinks and appetizers at the Bourbon Room Hollywood. Special guest Casey Lau, host of The Hyper Room podcast about Web 3 and pop culture, and co-host of Web Summit and Collision, talked about NFTs, creative IP. and more, with attendees.
After our chat, attendees entered the Bourbon Room's theater, where actress Evan Rachel Wood performed with her new band. EVAN + ZANE is a new band formed by award winning actor/singer Evan Rachel Wood (Westworld, Frozen 2, Across The Universe) and critically-acclaimed Guitarist/Singer-Songwriter Zane Carney (U2's Spider-Man on Broadway, John Mayer, CARNEY, Thundercat).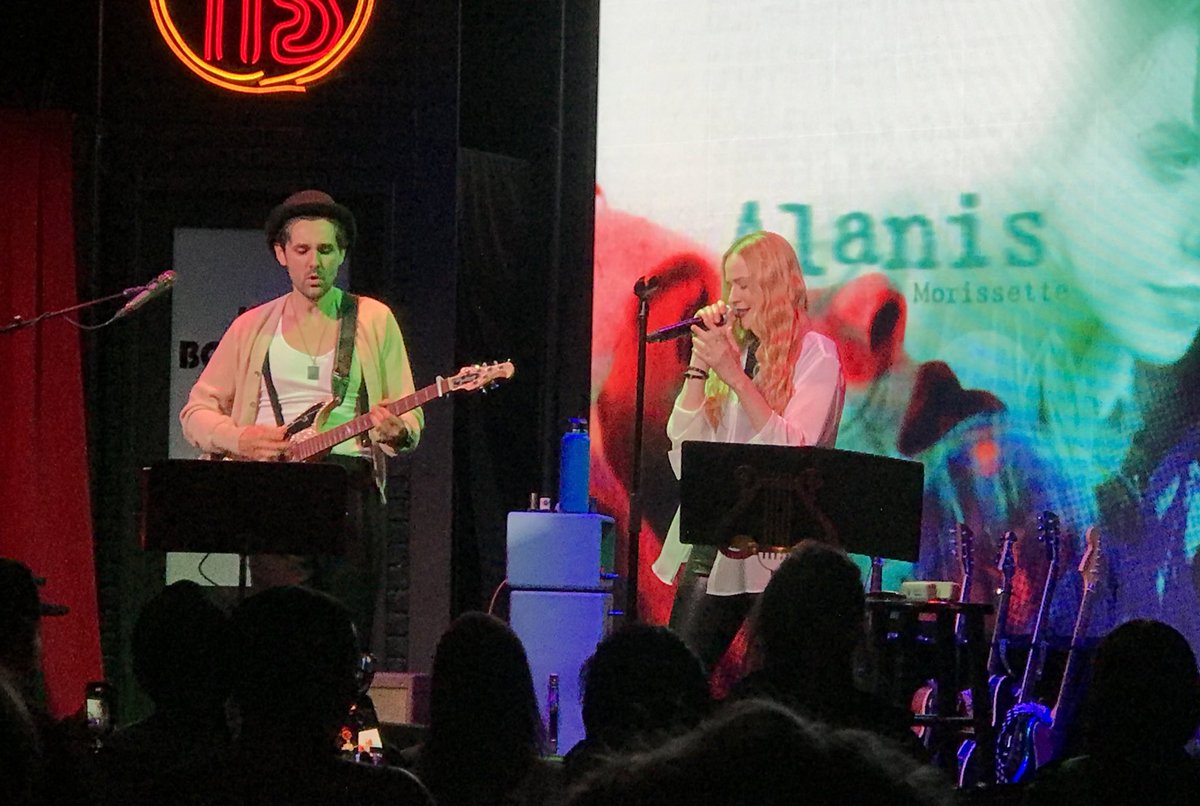 Evan started the show thanking the audience for coming, and saying it was good to finally be performing with a live audience.
The she started out with You Oughta Know, followed shortly by Hand in My Pocket, as the audience cheered and sang along.
Actress Evan Rachel Wood (Westworld) performs songs from Alanis' Jagged Little Pill album in her new band's first of three monthly shows at Bourbon Room.

Evan said JLP was her first tape and first concert.

'We needed this', she said after Hand in My Pocket and You Oughta Know pic.twitter.com/xwzlEjSK6J

— Digital LA (@DigitalLA) August 31, 2022

"We needed this," she said after her first set. It can refer both to the need for audiences to experience live music together, and for the cathartic release that belting out Alanis songs gives after a tough past two years.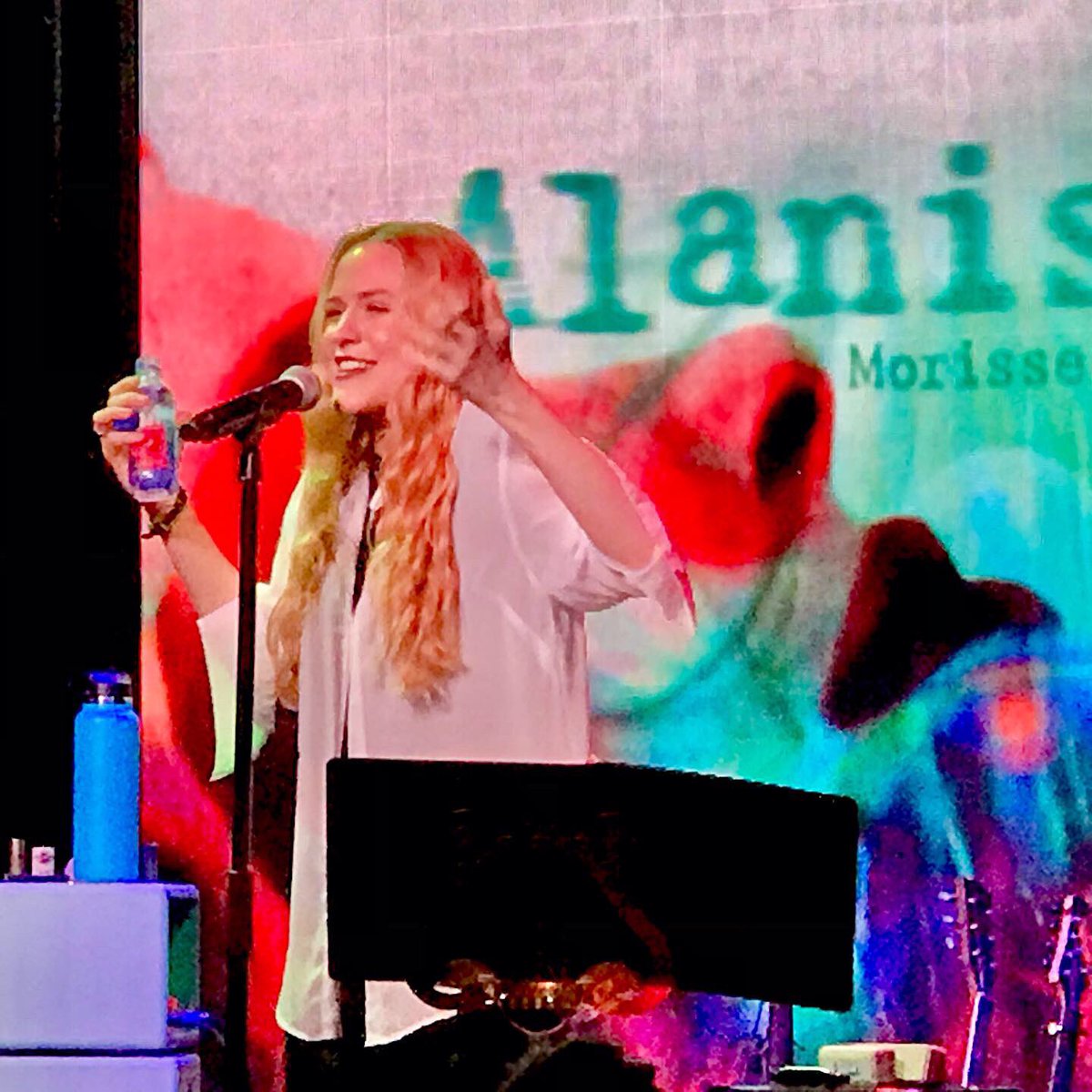 Evan described how she grew up listening to Alanis' JLP album anthem, so wanted to perform covers with her band. She said that Jagged Little Pill was her first album – and the first concert she attended. She even said that when she was on a tour with her mother, that JLP was the only album they had, so they played and sang to it repeatedly.
Actress Evan Rachel Wood (Westworld) performed You Oughta Know and more songs from Alanis' Jagged Little Pill at Bourbon Room Hollywood #EvanRachelWood @zanecarney https://t.co/kqfAoq7K2A

Our Digital Drinks Hollywood was right before talking NFTs art comics and music! pic.twitter.com/RTeZt3boMA

— Digital LA (@DigitalLA) August 31, 2022
This was the kickoff of EVAN + ZANE's four-month residency on the last Tuesday of the month at Bourbon Room Hollywood. There are still some tickets left to the remaining shows on Sept 27, Oct 25, and Nov 22. Each show will be have a different theme. On Instagram follow: @evanandzane, @evanrachelwood and @zanecarney.
Bourbon Room Hollywood's upcoming shows include:
Sep 4: A Labor Day Party with Saved By The 90's. Use code TUBTHUMP for free admission
Sep 10: Yacht Rock Party with The Windbreakers, Strangelove – Depeche Mode Experience (9/2), WildChild – Jim Morrison Tribute (9/10), DRAG: The Musical Live! (9/23-10-15), Lisa Loeb (10/20), Comedian Melissa Villaseñor, Plain White T's, Fun Lovin' Criminals, & much more!
For more information, and tix visit bourbonroomhollywood.com or follow @bourbonroomhollywood on IG.